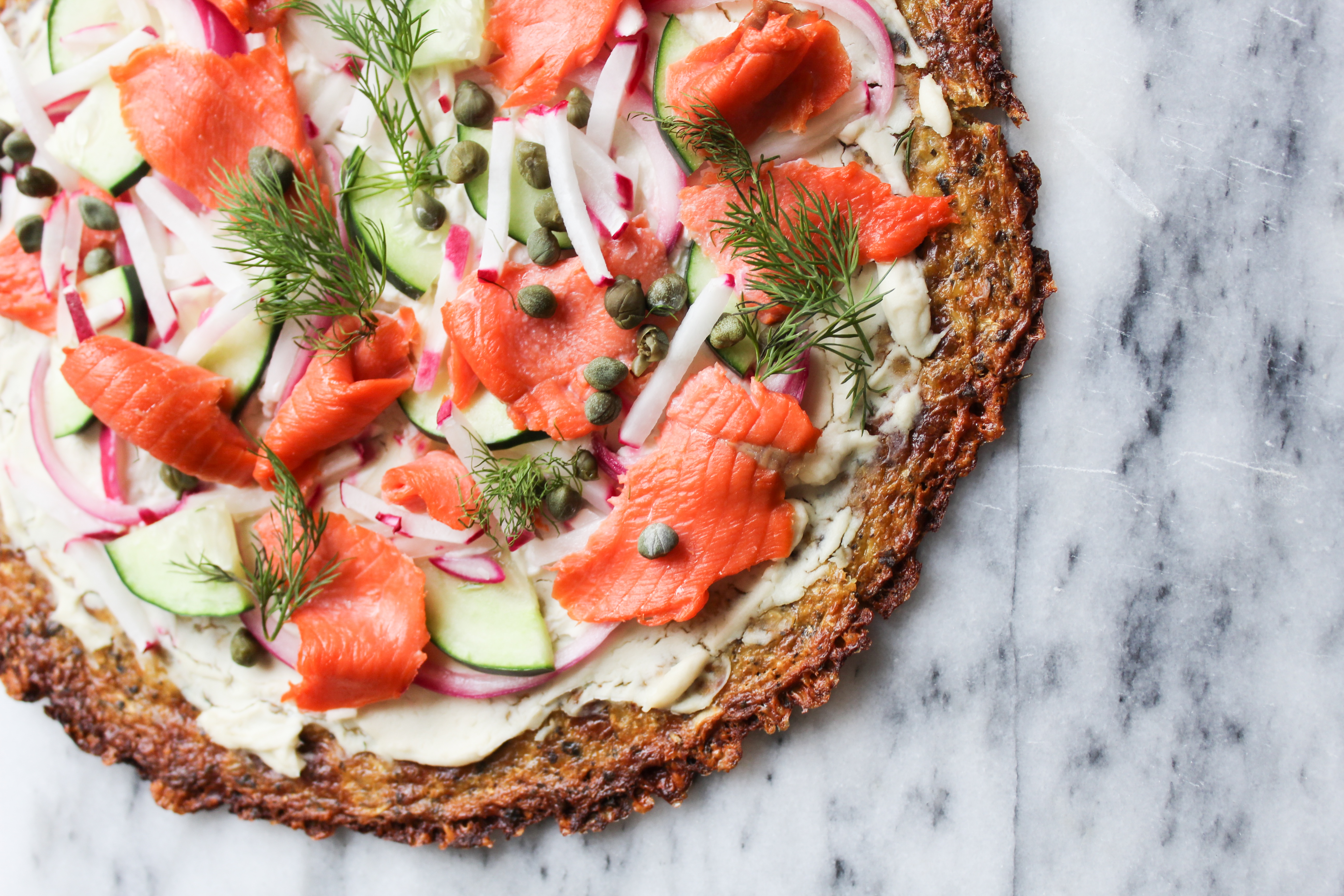 Top reasons I love a good pre-made pizza crust:
1. My meal is ready in less than 10 minutes.
2. There are fewer dishes.
3. Pizza.
4. There are FEWER DISHES!
5. Literally, prep time takes no work.
It's amazing how the food industry is expanding by the minute and healthier products like this are readily available. Have you guys tried making cauliflower crust yet? I don't know about you, but it's messy and I can't ever get the texture right.
Ever since I started grad school two years ago, I've always been on the search for the healthiest options that are also convenient – and believe me, they're out there! I get it – sometimes we're just looking for an easy way out on busy days, and that's totally okay. It's definitely a good thought to prepare meals to have ready for the week, but don't let the media trick you into thinking that if you don't have a perfectly prepared tupperware of chicken and roasted vegetables in the fridge, you're doing it wrong. It's okay to take the easy way out every now and then – breathe!
Like I said, the industry is making it easy to do so in a mindful way. Case in point: these pre-made crusts from Califlower Foods. While I obviously still cook (but let's be real, 1 pan meals are my EVERYTHING), there a few healthy grab and go places I like to frequent in the Chicago area for a healthy prepared meal like Snap Kitchen, Kitchfix, or the delivery service Eat Purely.