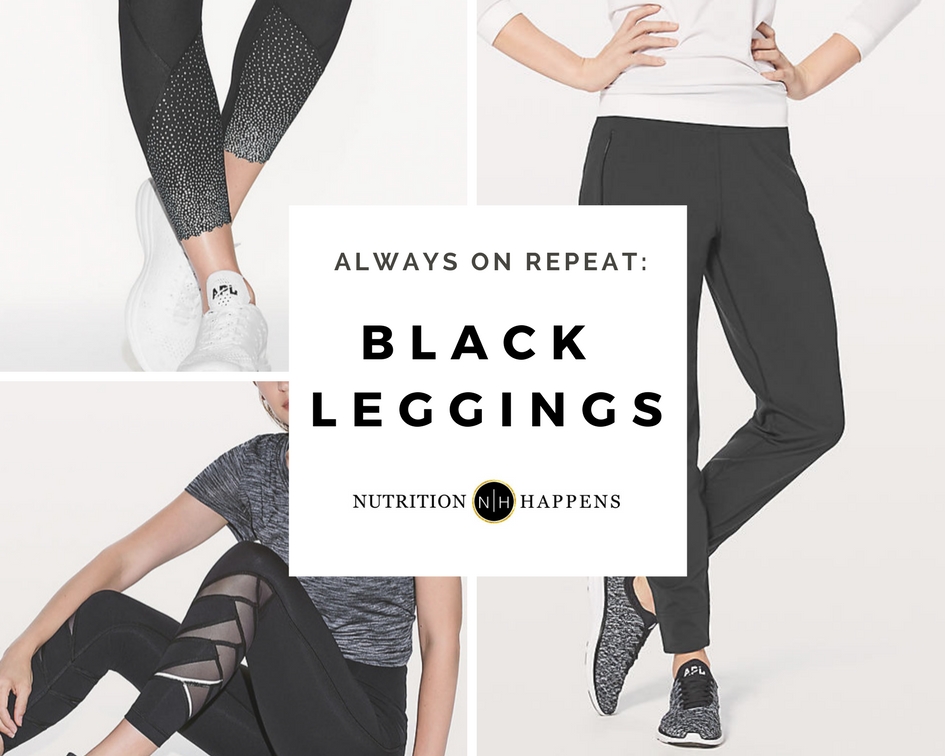 (all photos are courtesy of Lululemon)
Happy 2018!
Hope you guys had the best first week so far. Things have been a bit more quiet around here because a) I took a mini digital detox over the holidays, and it was the BEST b) my plan for the Nutrition Happens space has always been to include more lifestyle content (as seen often on IG stories) – and I'm really happy to say all of that is currently on que and in progress! This year my goal is to collect all these personal wellness tidbits and share them with you – including lots of Chicago-related things (more to come soon, promise!)
Today I'm sharing 5 pairs of (black) leggings and joggers I wear on repeat. No, this isn't a sponsored post. I genuinely wear all of these on repeat and continue to repurchase them over each season. I get asked often whether or not I think that workout gear is worth spending $$$ on and for me, it's a personal yes. I know that answer is subjective and different for everyone, but my reasoning is that I love to workout to feel good and legit wear this stuff EVERY day. I've always been picky about clothes and have tried almost every other top workout brand on the market (think all the curated brands from Bandier, Carbon 38, Girlfriend Collective, Outdoor Voices….yes, I've tried them all!) But my one tried and true is still Lululemon – mainly because it fits well on me and I know the styles front and back. This is a typical answer but honestly the truth – I can buy everything in black (because it's functional!!) and I know what to expect from the quality. White and gray leggings are cute and all, but sweat stains are SO real and I won't deal with that BS during workouts.