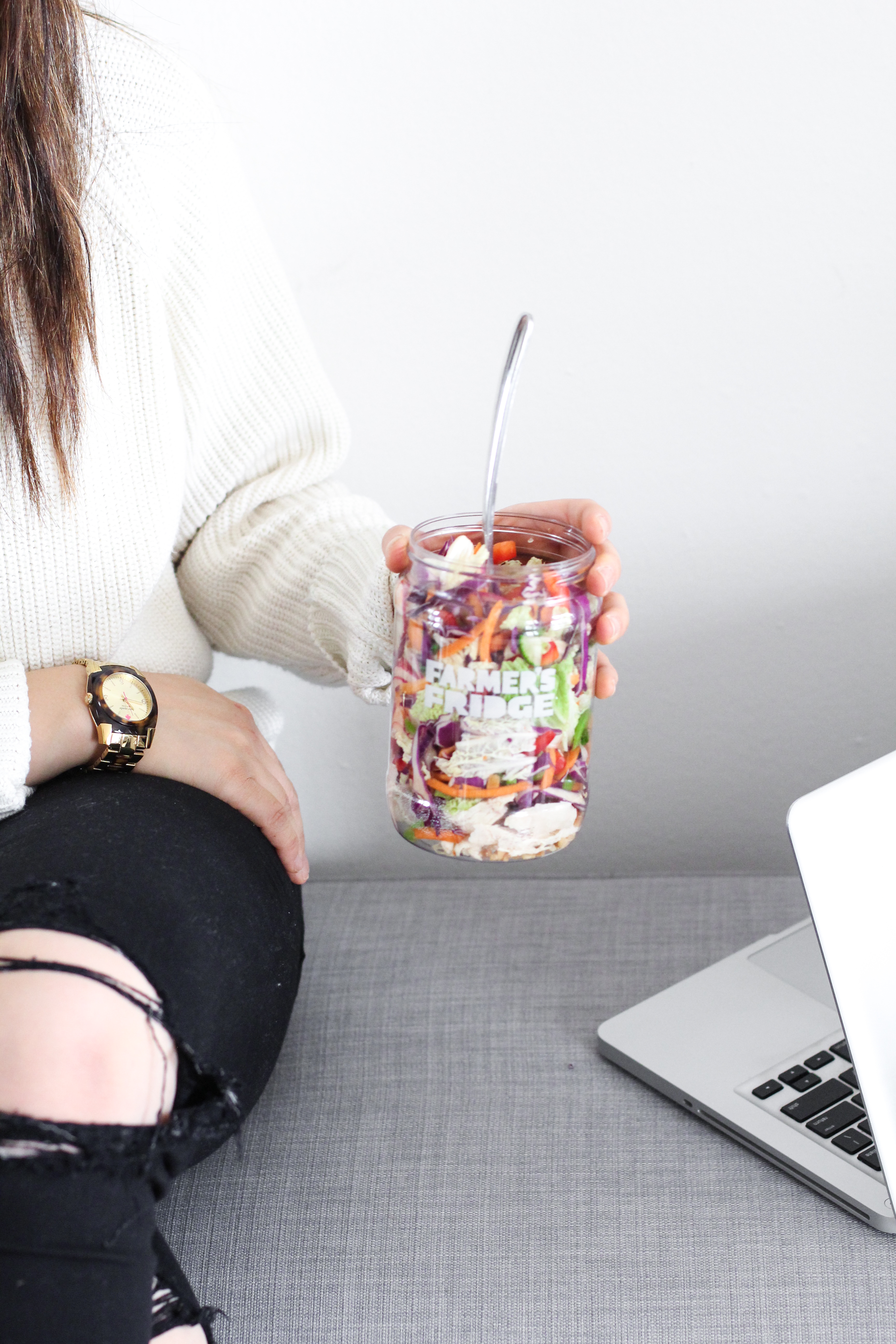 This blog post is in partnership with Farmer's Fridge. Thanks for supporting projects that make Nutrition Happen!
It's here: the hustle and bustle of the holiday season. Temperatures have dropped (well, at least here in Chicago!) which means it's the start of hibernation season.
I'm kidding, we're not always in hibernation when it gets cold (although, you know there's some truth to this!) but let's be real here: it's easy to have a "forget it!" mentality during the holiday season when it comes to mindful habits. I'm a fan of making goals, but part of having a healthy mindset is being able to accept when plans don't go accordingly. The key is setting REALISTIC goals that you can meet, even after the busy holiday season.
Remember, small habits = big changes over time.
Here are five realistic ways to stay on track and make nutrition happen during any busy season: