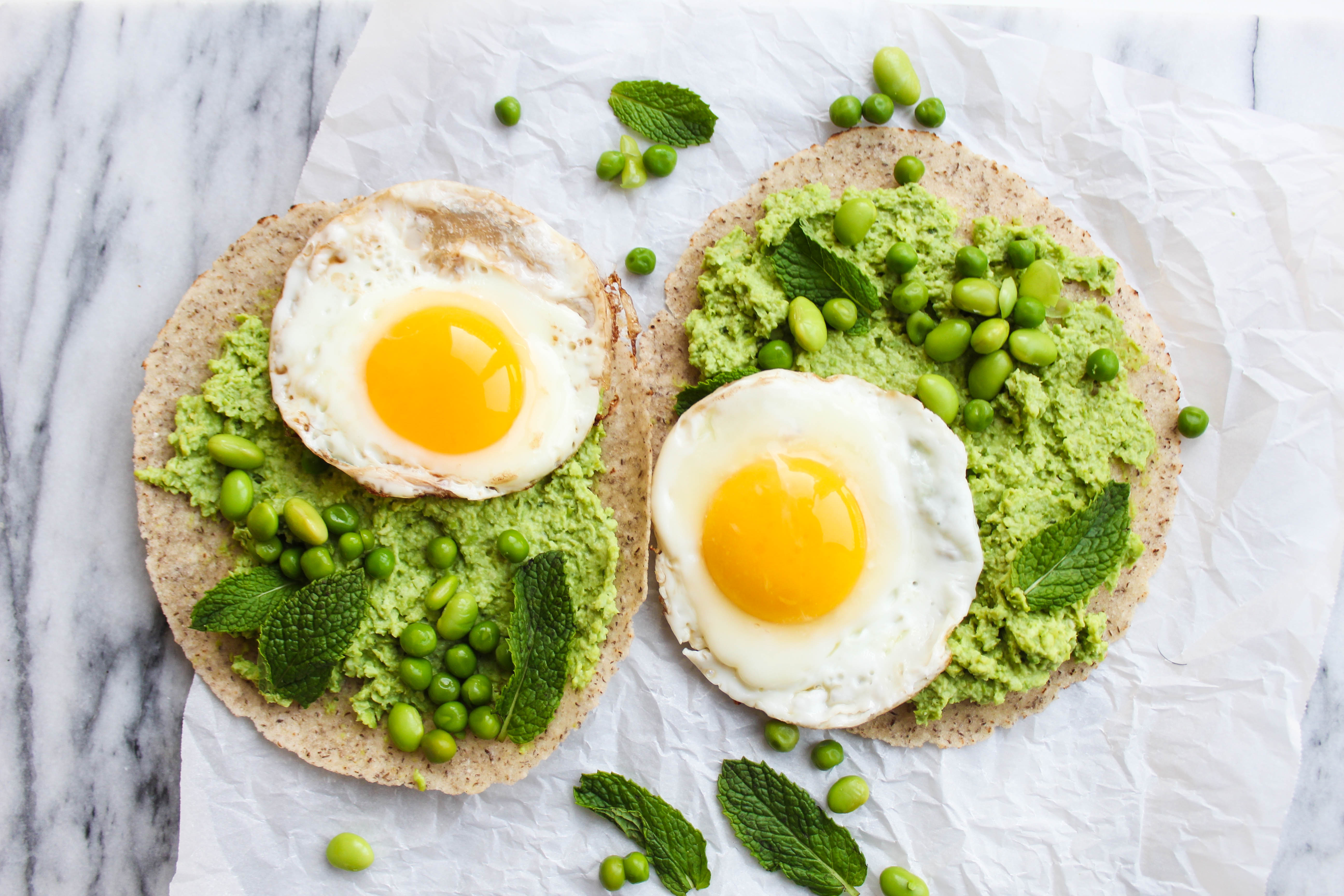 Question of the day: are you the type that goes for sweet or a savory breakfast?
I may be in the minority, but I 100% have more of a savory palette. It can be hard when you scroll through Instagram every morning and see overly decorated bowls of oatmeal or pancake stacks – the media likes to play mind games on us! Social media is always such a beautiful and disastrous place – highlighting healthy food, but also over-glorifying it as well. While there's nothing wrong with a wholesome bowl of oatmeal or homemade pancakes (or satisfying a sweet tooth in the morning), there are so many benefits to eating a savory breakfast.
Enter one of our favorite proteins, the lovable egg.
While our body needs carbohydrates to survive and function (Oprah..I love bread too!), you may find that eating just a bit more protein might help you curb your sugar cravings later in the day. Obviously we're not stopping at just breakfast – eggs are great for anytime of the day (last night I ate eggs for dinner..and again the night before! #gradschoolprobs) With 6 grams of high-quality protein and 13 essential vitamins and minerals, it's no wonder a staple in most kitchens around the world (Source: The American Egg Board).
A recent study from the Journal of Nutrition showed that the consumption of whole cooked eggs with a meal that contains foods with Vitamin E (such as mixed vegetable salad) increased absorption of vitamin E.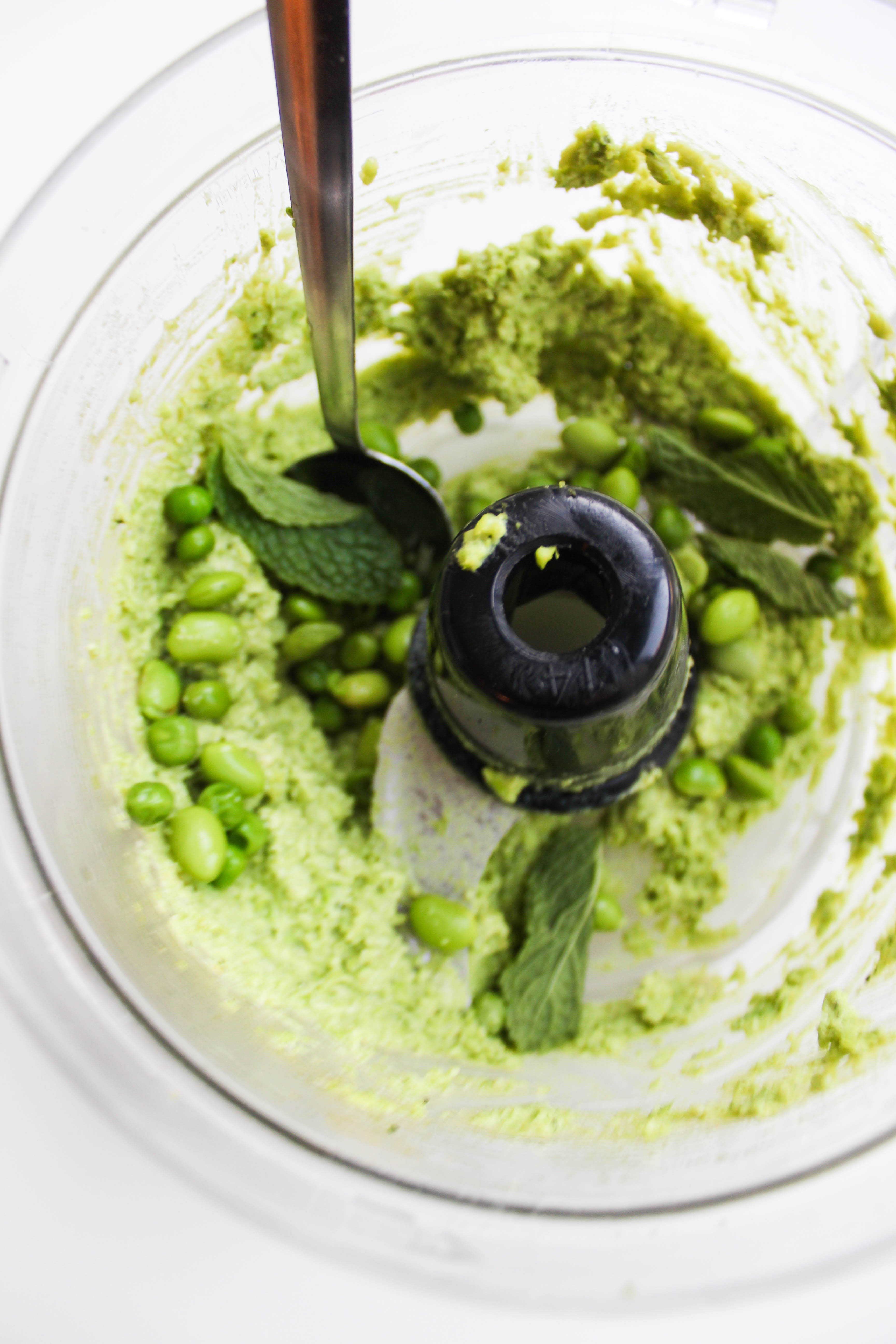 Recent favorite combination of mine lately? This edamame and sweet pea spread. Talk about plant-based protein POWER. Peas are pretty underrated, in my opinion, as a source of plant-based protein. One cup gives you about 8 grams of plant-based protein goodness. Combined, this makes for the perfect protein packed snack or meal that will tide you over for the next couple hours.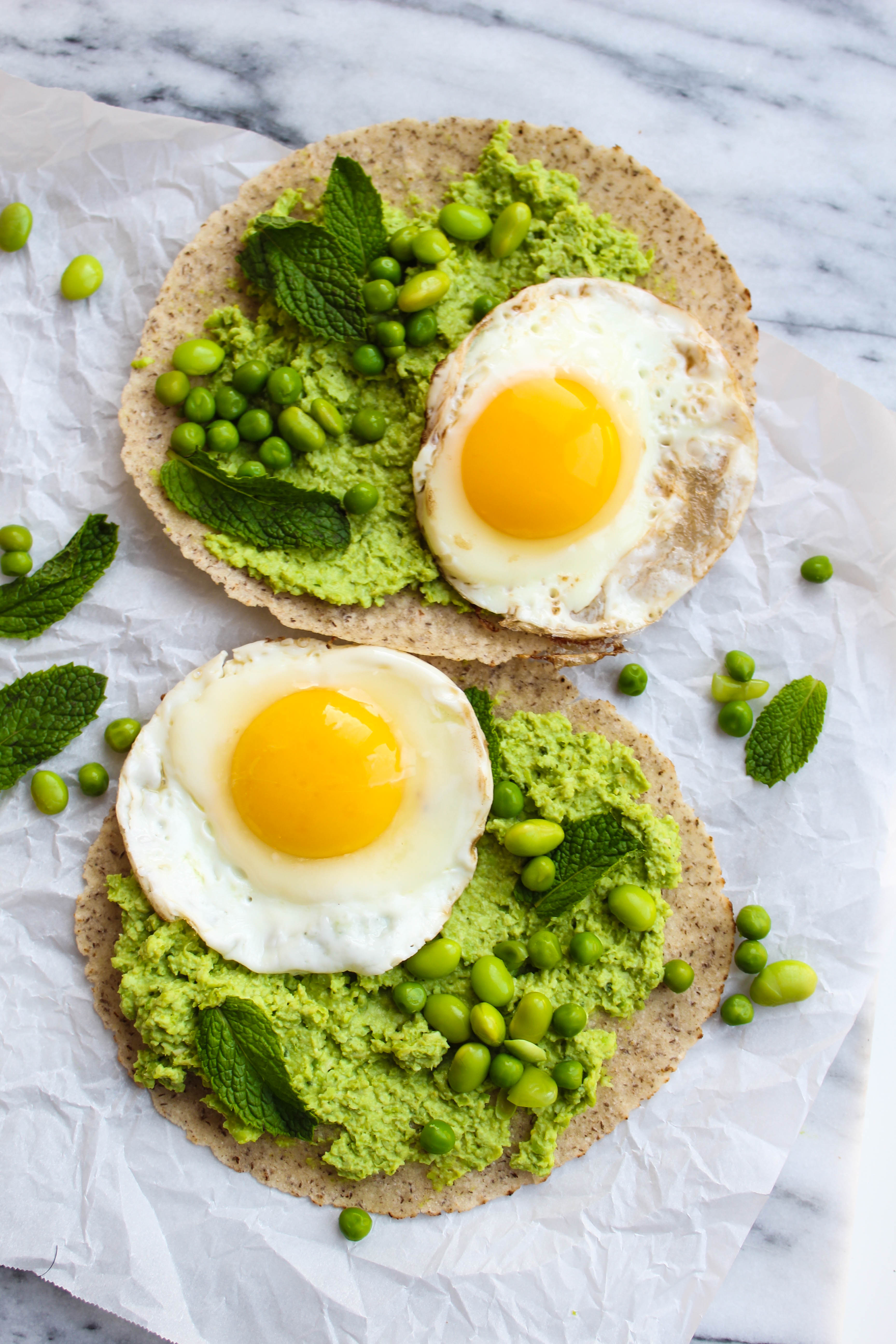 Throw all the ingredients for the dip in a food processor, spread it over a tortilla, throw an egg on it, and let the combination do its magic. (I used the grain-free tortillas from Siete Foods – my favorite is the cassava flour and chia one!)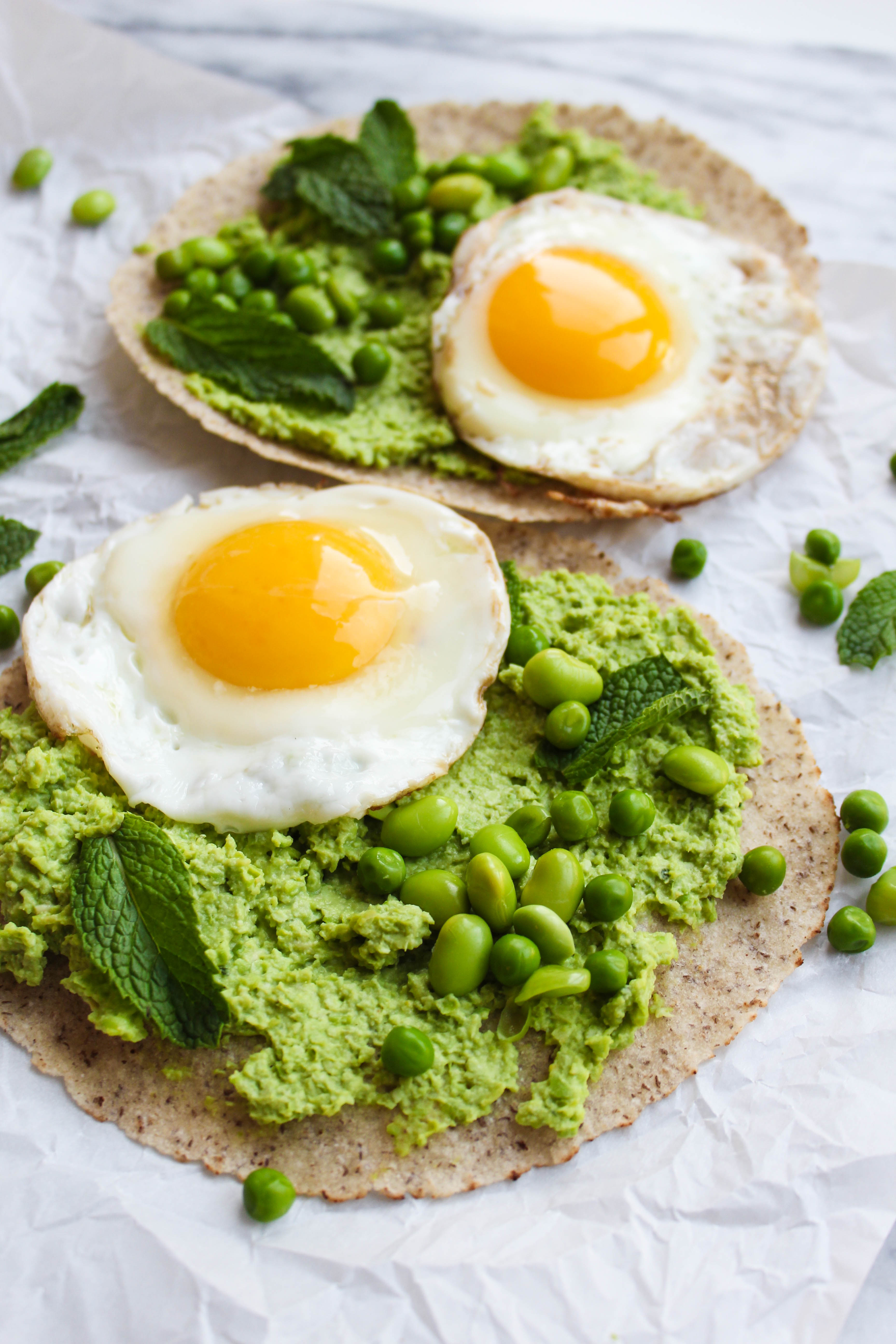 Edamame Sweet Pea and Egg Breakfast Tortillas
2017-02-06 18:02:13
Serves 2
A breakfast tortilla with a creamy edamame and sweet pea spread.
Ingredients
½ cup edamame, cooked
½ cup sweet peas, cooked
3 tbsp tahini
1 tbsp + 2 tsp extra virgin olive oil
1 tbsp lemon juice
1 tbsp minced garlic
2 tbsp mint, chopped
2 whole wheat tortillas
2 eggs
Instructions
In a food processor add peas, edamame, tahini, 1 tbsp olive oil, lemon juice, garlic, and mint.
Pulse a few times until smooth and combined. Set the spread aside.
Place a skillet with 1 tsp olive oil over medium heat.
Break egg and gently add to the skillet.
Cook slowly until whites are set. Remove from the pan.
Repeat with the other egg.
Spread the edamame and sweet pea spread over both tortillas.
Place eggs on top of the tortillas. Serve immediately – optional garish with additional edamame, peas, and mint.
Nutrition Happens http://www.nutritionhappens.com/
This post was sponsored by the American Egg Board. Thanks for supporting projects that make Nutrition Happen!
(Visited 160 times, 1 visits today)