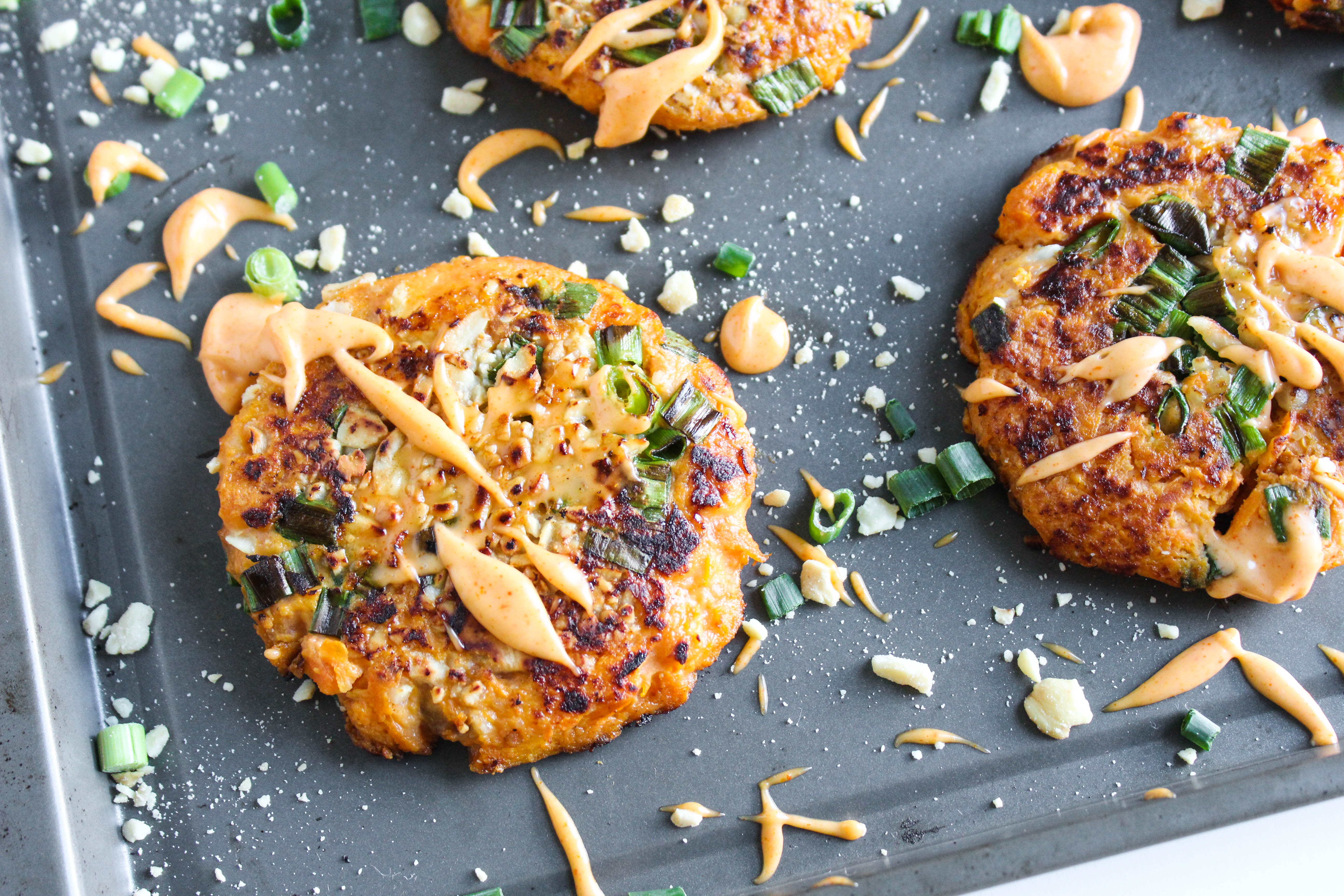 What's one food that you can eat everyday and can never get tired of? Let's gather around and say it together in harmony….
….sweet potatoes.
Also known as my comfort food of choice and my favorite vitamin A packed carbohydrate. The beauty of a sweet potato is that you can turn it into any meal, but on the menu lately? These delicious and flavorful sweet potato cashew cakes.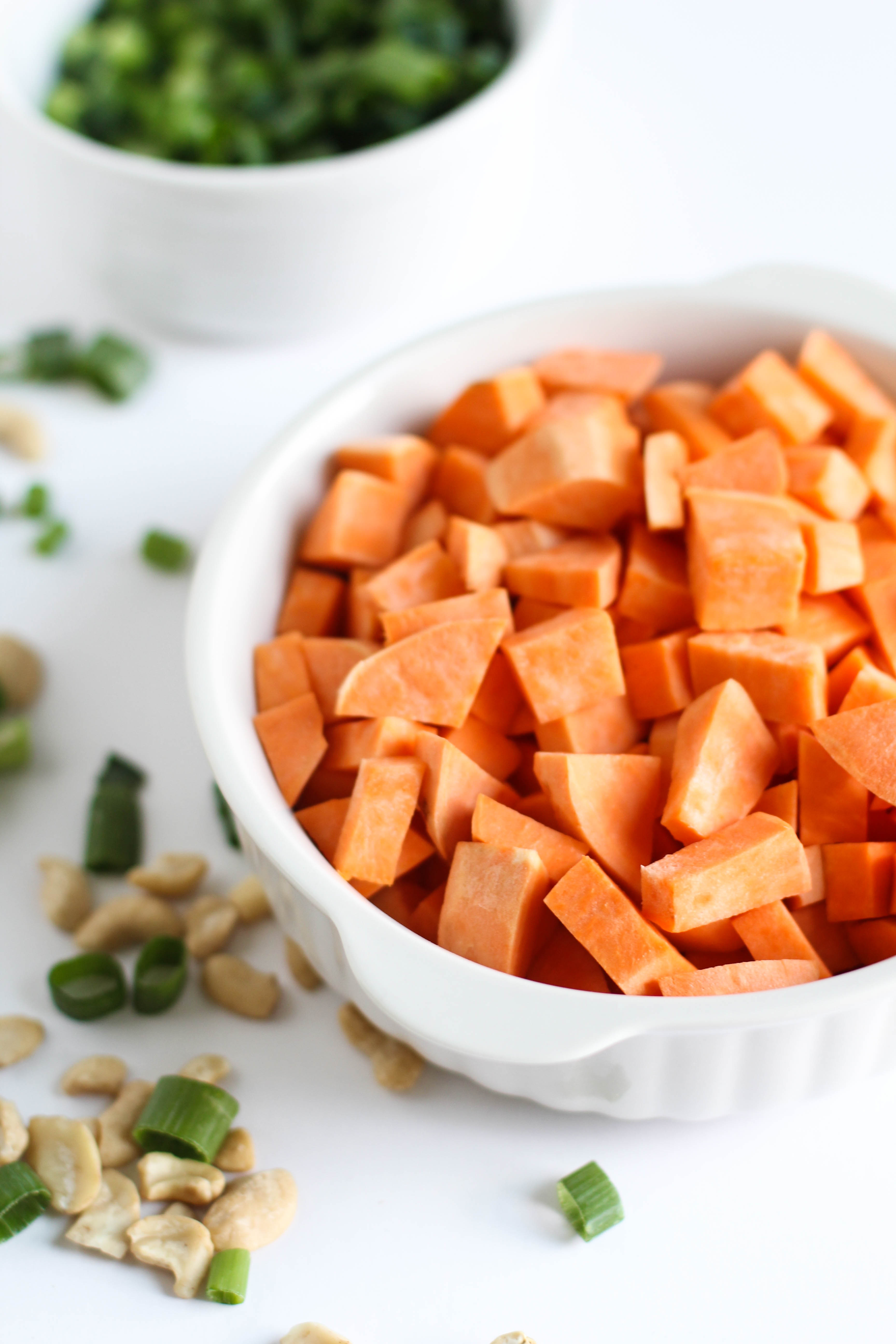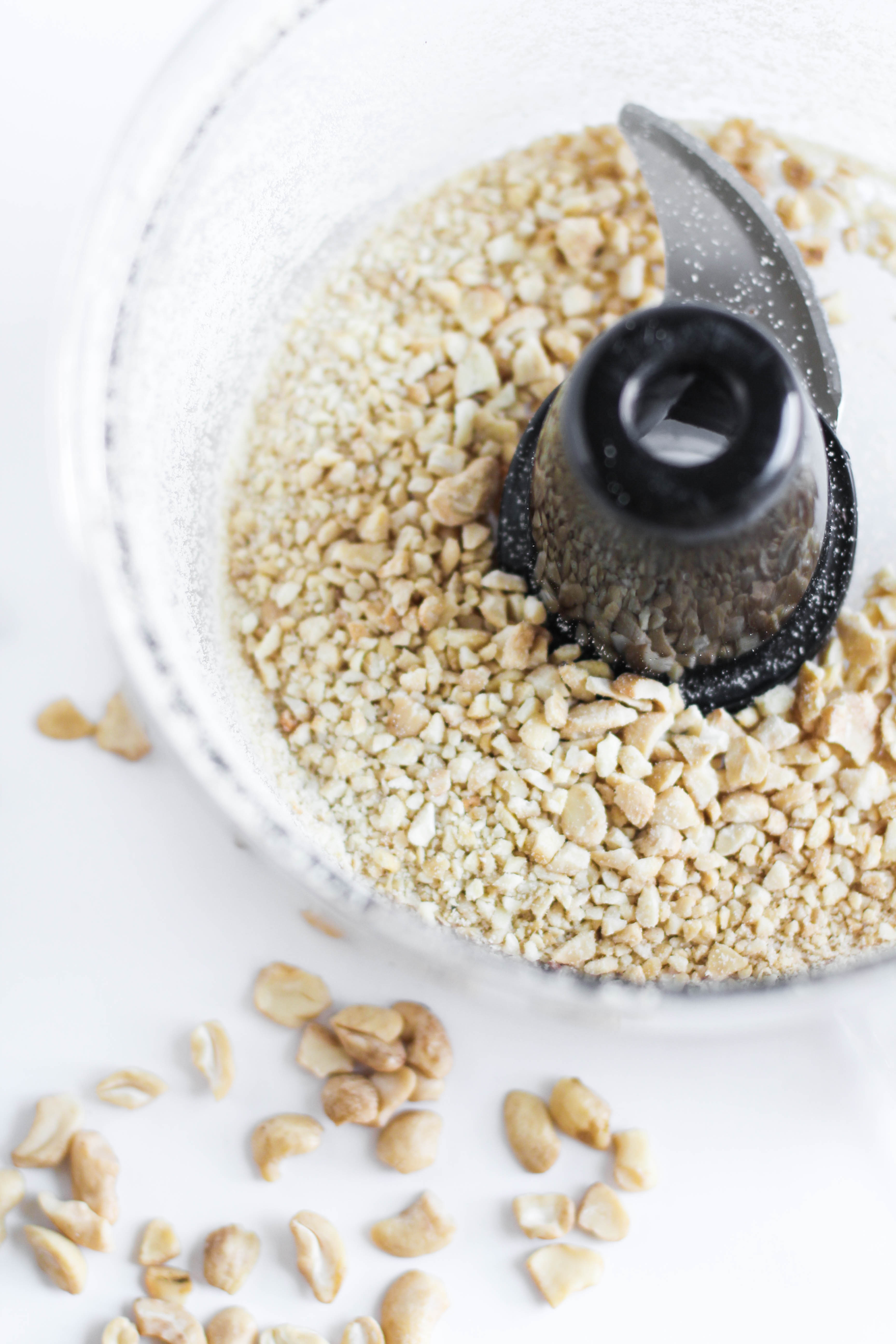 I added cashews for extra texture so they get nice and crispy on the outside while the inside stays soft. Remember that when you pulse the cashews in your food processor, don't overdo it – the texture should still be coarse, we're not looking for nut butter here!
What really makes the sweet potato cakes is this spicy chipotle sauce made with Hellmann's Carefully Crafted dressing & Sandwich Spread. Spicy, tangy and sweet at the same time. It's best served when the sweet potato cakes are hot out of the pan – when the cold sauce hits the sweet potatoes, it's a match made in heaven.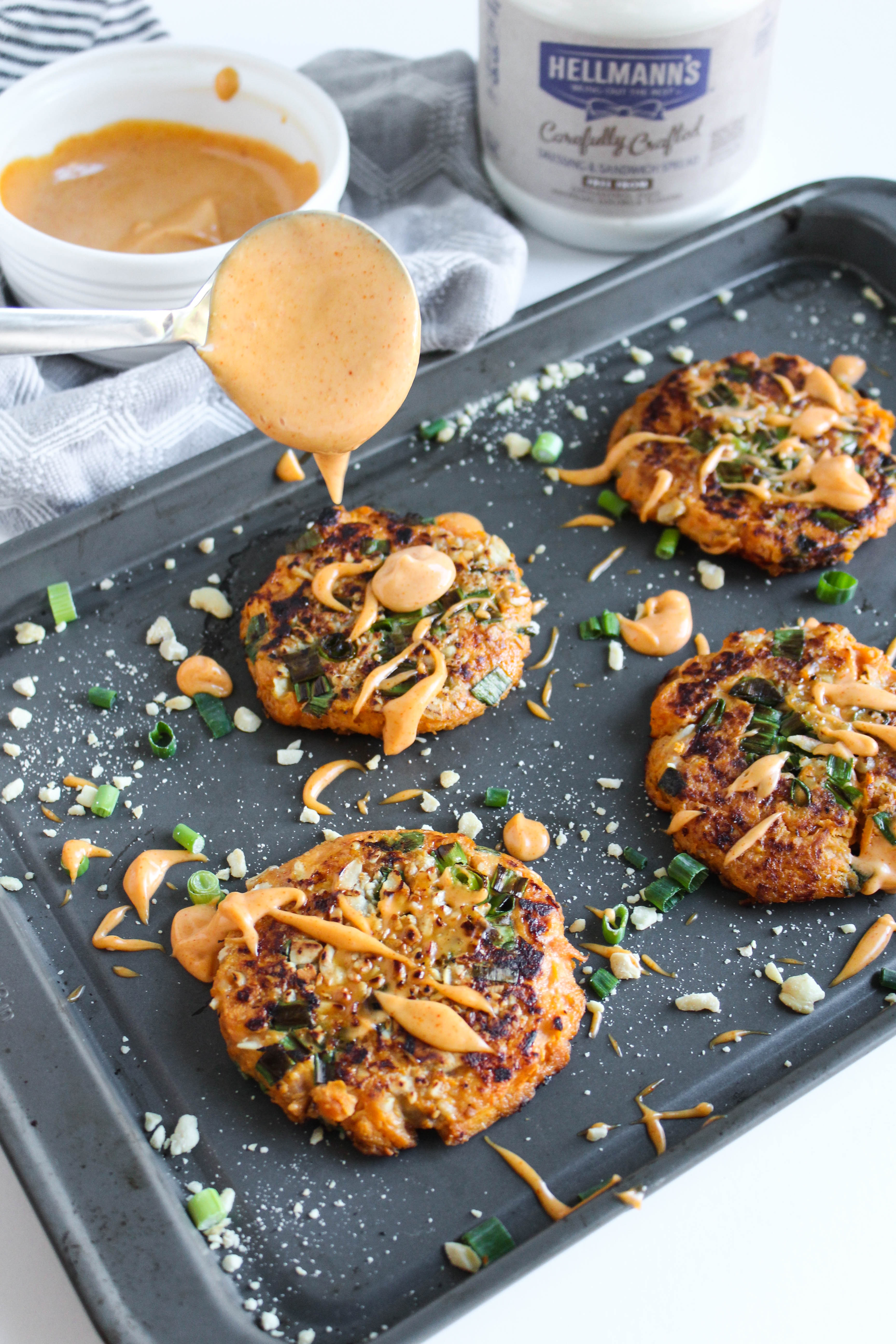 I've had so much fun turning this spread into different sauces and dressings lately – it's so versatile! Remember this summer slaw? It's still on repeat.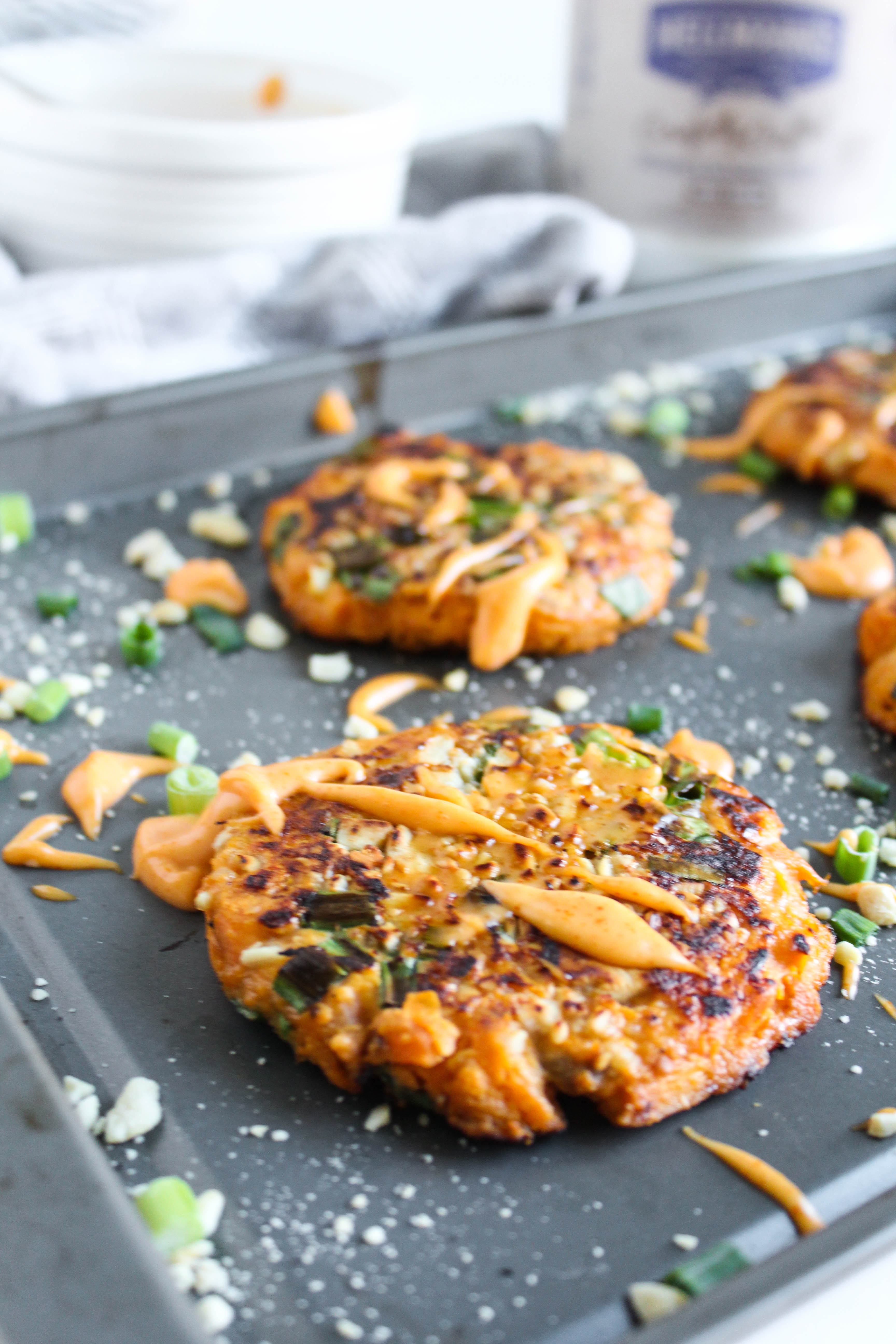 I like to pair these with side of extra veggies and if I'm turning it into a full meal, a fried egg on top. I'm all about versatile and healthy comfort food – for breakfast, lunch, dinner, or snack time!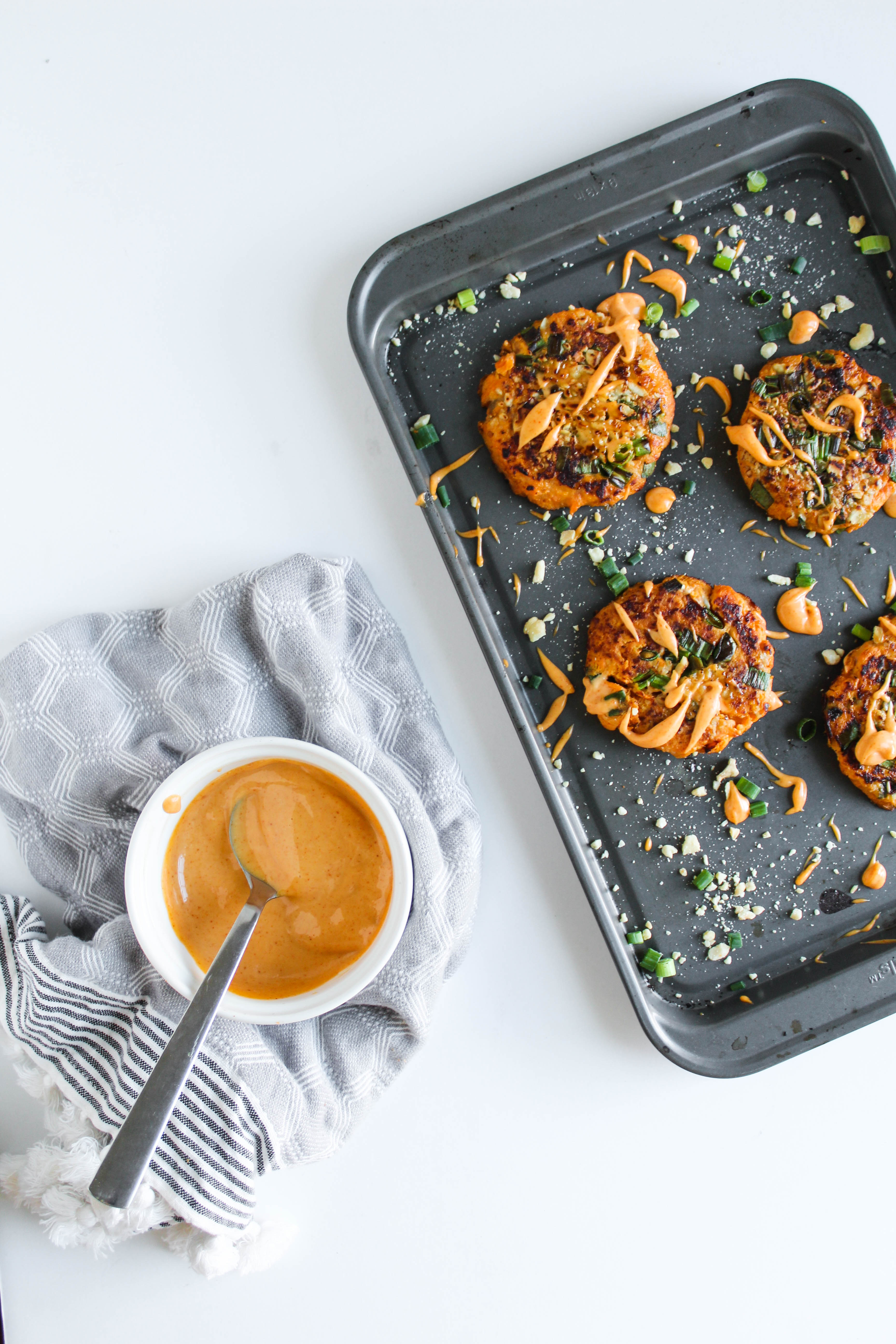 What's your favorite comfort food?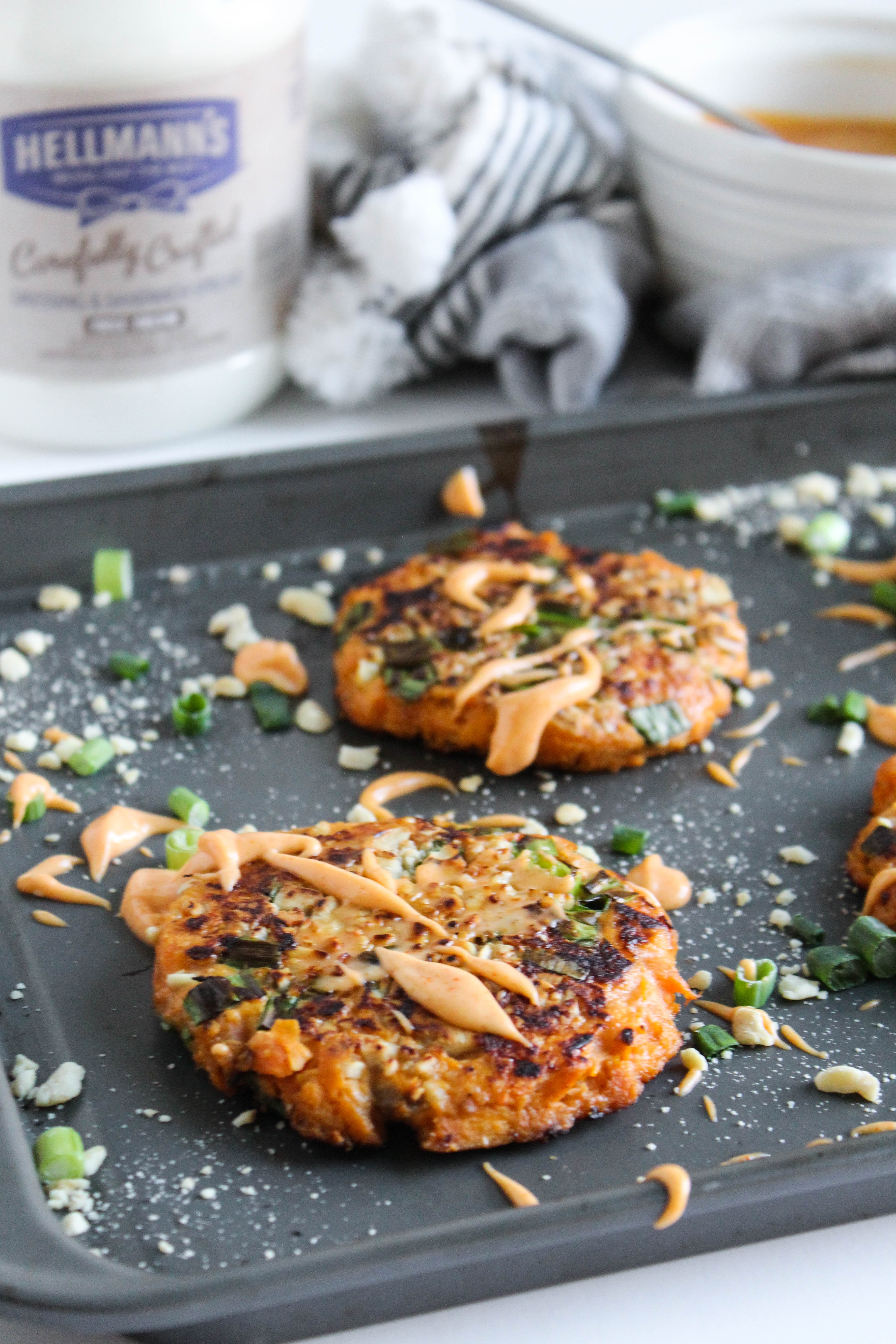 This blog post was created in partnership with Hellmann's and FeedFeed – all opinions expressed are my own.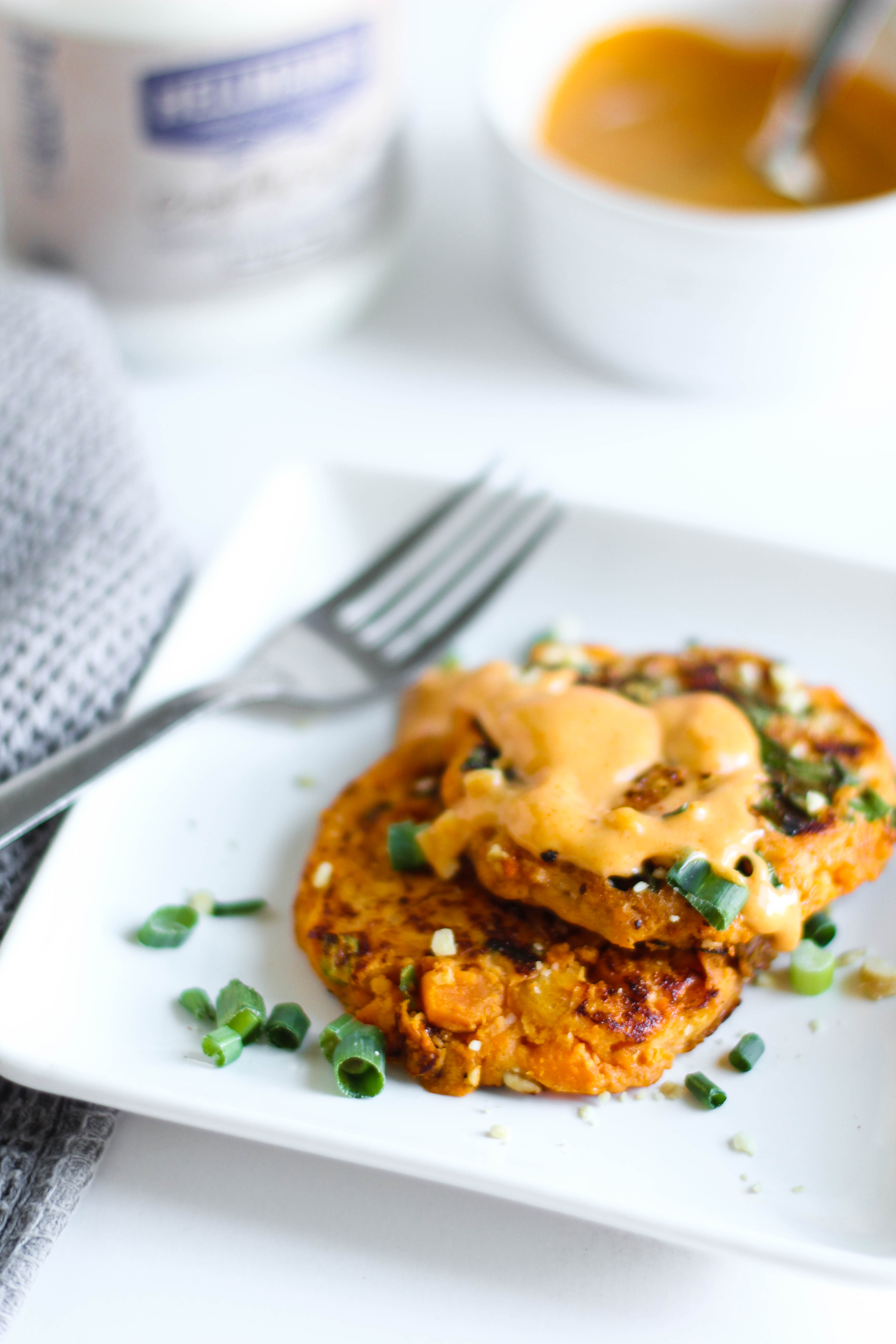 Sweet Potato Cashew Cakes with Chipotle Sauce
2016-06-26 09:22:16
Crunchy sweet potato cakes with a spicy Chipotle sauce.
Ingredients
3 large sweet potatoes, diced (around 5 cups)
1/2 cup green onion
2 eggs
Pinch of sea salt and ground pepper
1 tbsp coconut oil (or coconut oil spray)
1/2 cup cashews, coarsely chopped
Chipotle Dipping Sauce
1/4 cup Hellman's Carefully Crafted Dressing & Sandwich Spread
1 tbsp honey
2 tsp lemon juice
1 tsp chipotle powder
1/2 tsp garlic powder
¼ tsp paprika
Instructions
In a large pot, add water to cover the bottom (~4 cups) and place over medium heat. Bring water to a boil and add the sweet potatoes.
Boil the potatoes for 15 minutes or until soft and tender.
Remove from heat and drain excess liquid. Mash the sweet potatoes and combine with onions, salt and pepper.
In a separate bowl, whisk 2 eggs together and mix in with the sweet potato base. Set aside.
Add cashews to a food processor and pulse coarsely until slightly ground - careful not to over process into nut butter.
Coat a non-stick frying pan with coconut oil and place over medium heat.
Take 3 tbsp portions of the sweet potato batter and add them to the pan, shaping into small bite-sized cakes, around 1.5 inches each (a mini bagel size).
Add about 1 tsp of cashews bits over the top of the cakes to coat.
Fry the cakes for about 3-4 minutes per side - the goal is to toast and brown the outer coating.
Place the cakes on a paper towel-lined cookie sheet to drain.
For the sauce, combine the Hellmann's Carefully Crafted Dressing & Spread, honey, lemon juice, and spices together and mix well.
Drizzle the sauce over the cakes, or serve along the side as dip.
Nutrition Happens http://www.nutritionhappens.com/
(Visited 632 times, 1 visits today)