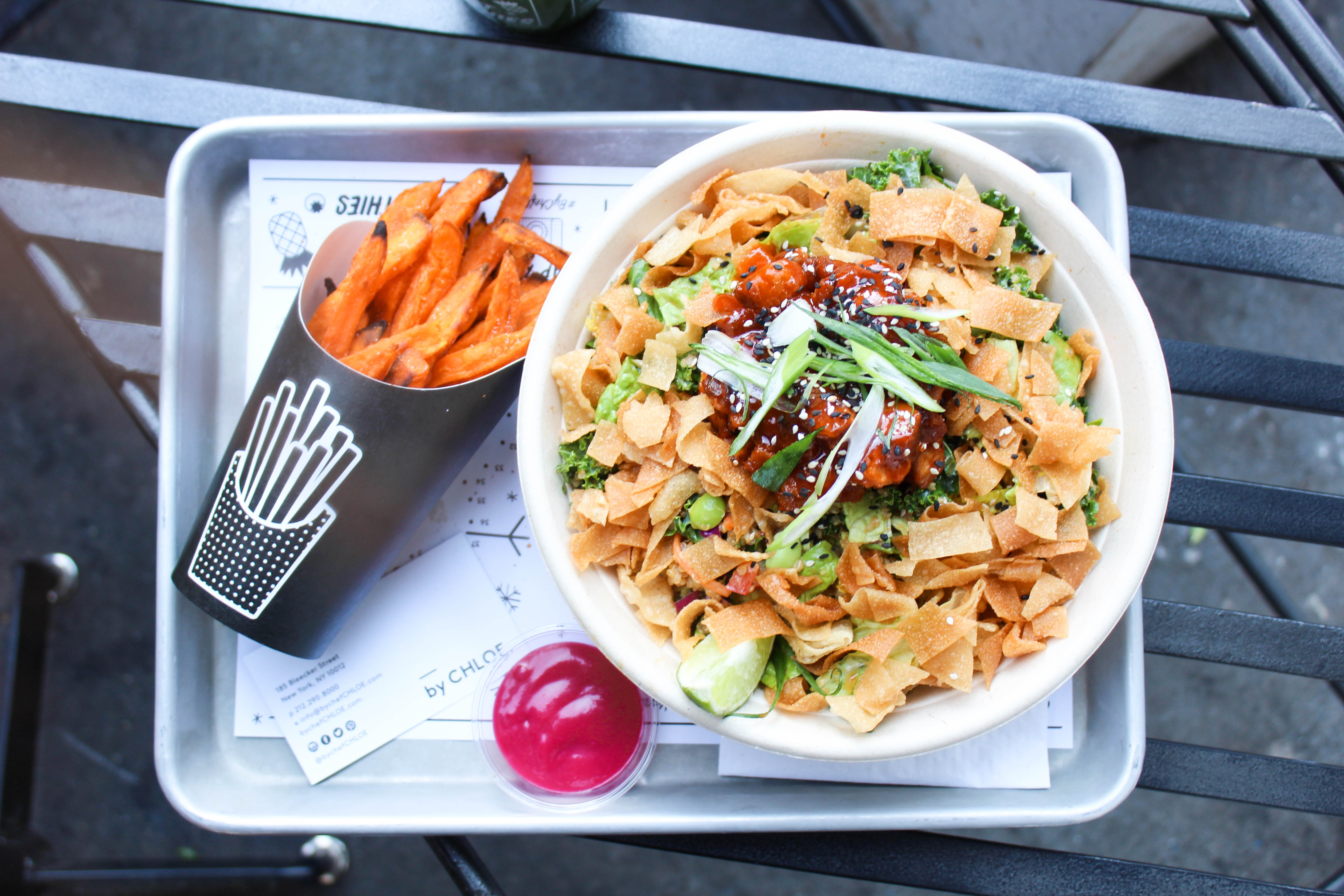 As you may have seen from Instagram (@nutritionhappens) and Snapchat (@nutritionhappen), I was in New York City last week with another Chicago-based food blogger, aka my little hummus-lovin' sister Addie, from Chickpea in the City.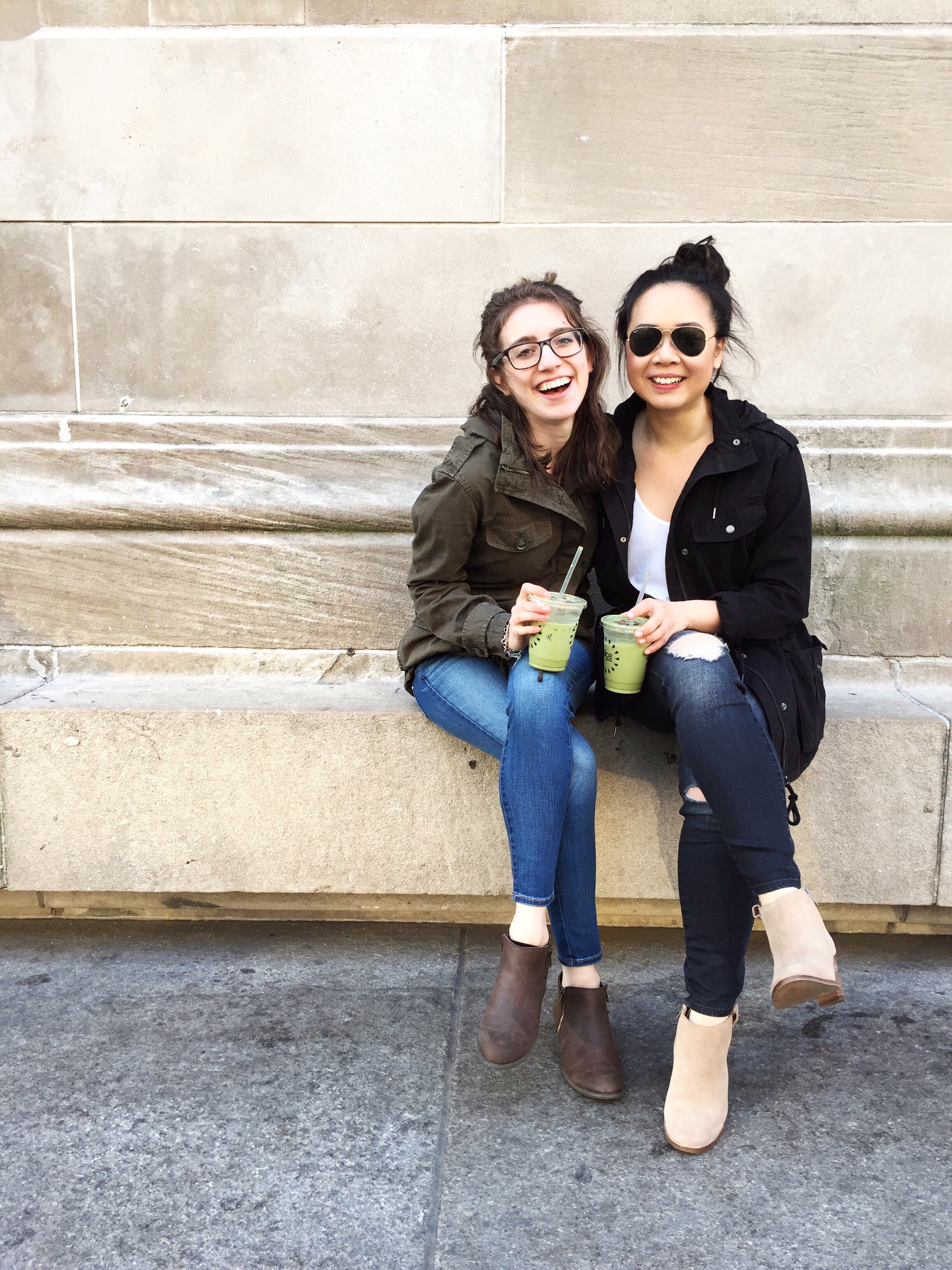 There are so many wonderful healthier eating concepts in New York. My "must try" list was basically a novel long. It's a good thing New York is so walkable – Addie and I walked on average around 9-10 miles per day (according to our Withings). I loved every moment of it mainly because more walking means more healthy food sampling. Priorities!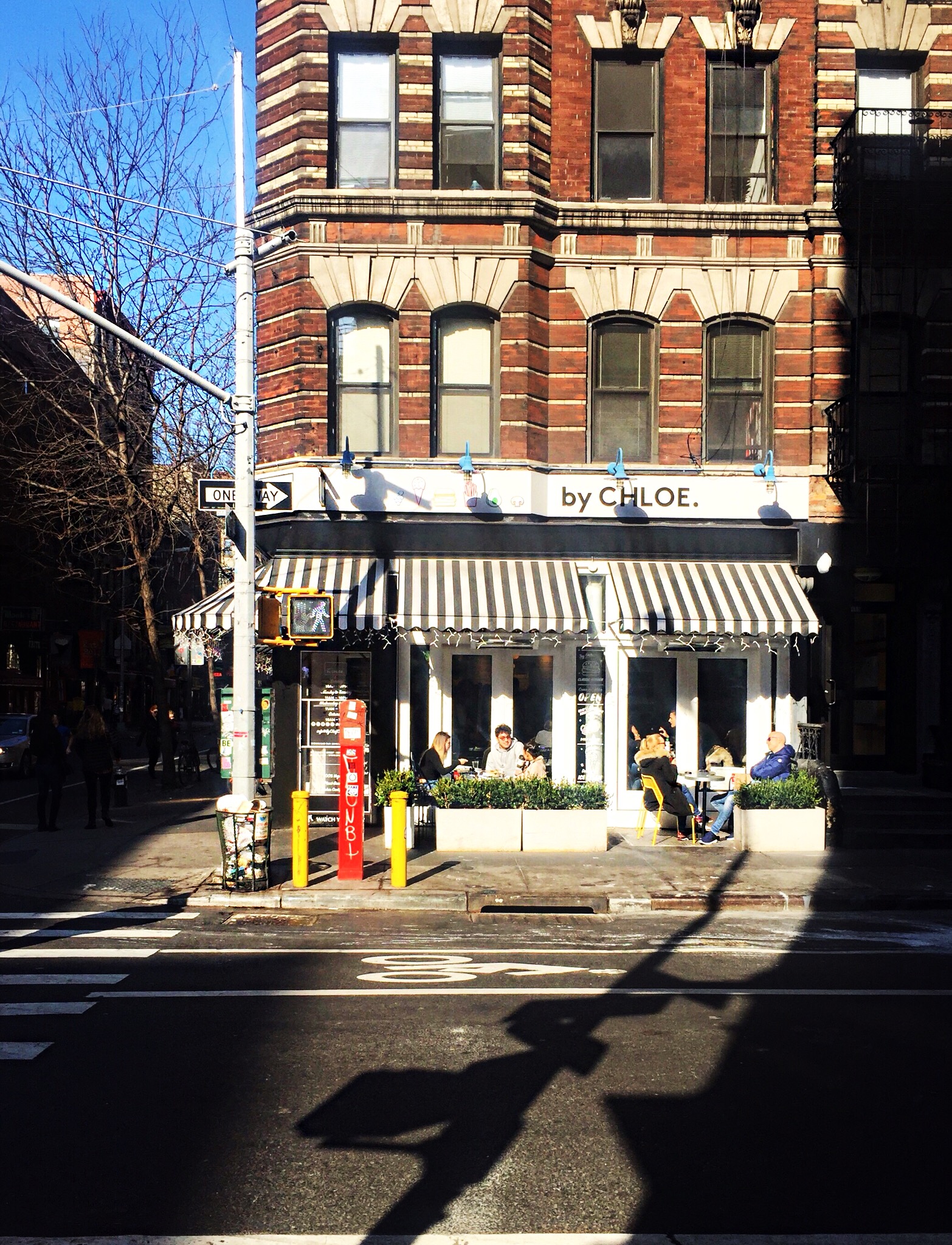 One thing we knew we couldn't miss on the list was By CHLOE. I know, me along with every other person in this entire universe who loves healthy food that doubles as eye candy.
But I mean, it's a 100% plant-based vegan menu. C'mon, dreamy, right?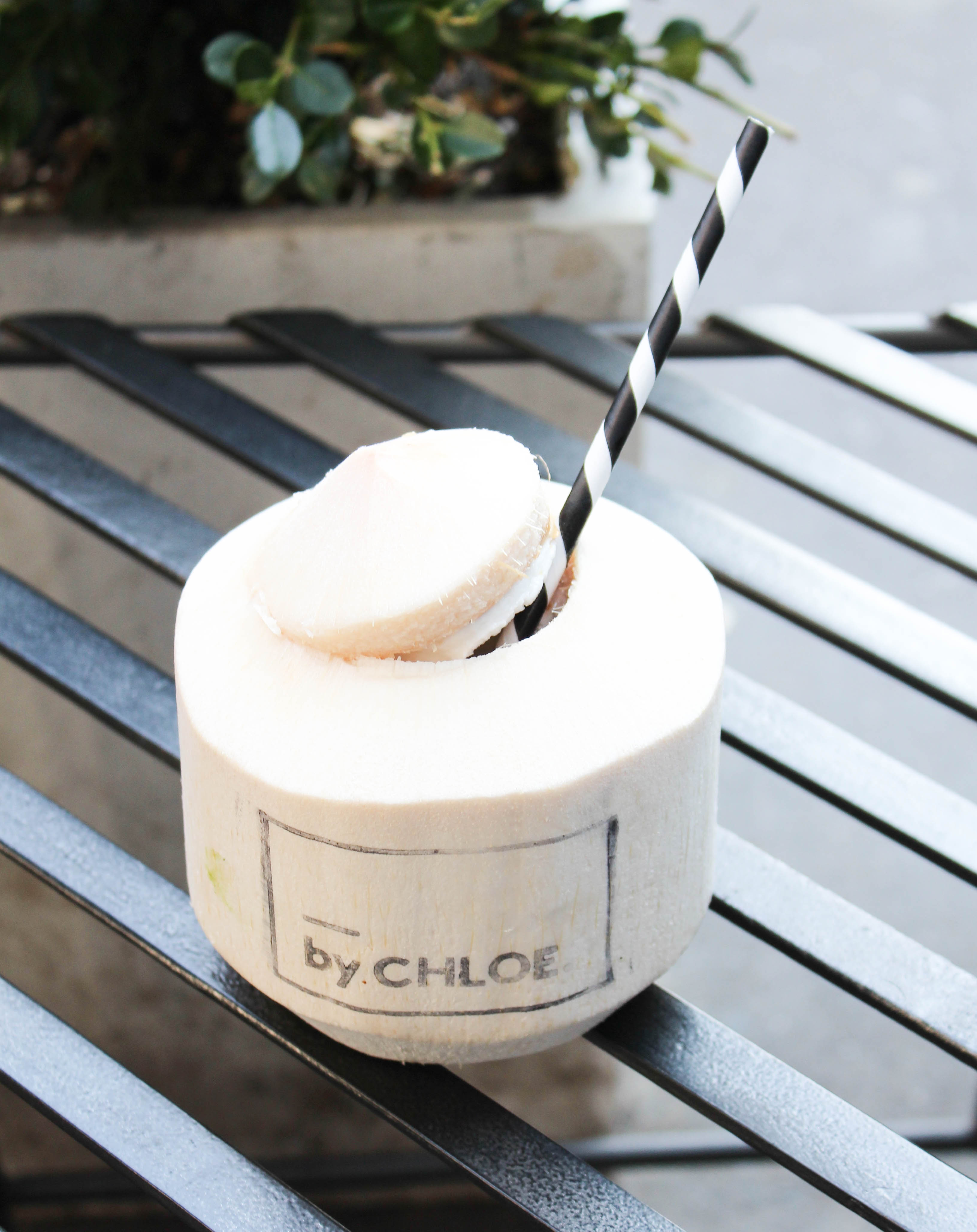 I stalked and drooled over their Instagram everyday up until this trip. By CHLOE is insanely good at sending their marketing message across. The space is bright, colorful, and matches up perfectly to their concept – making healthy food incredibly delicious and fun. How cute is this coconut water?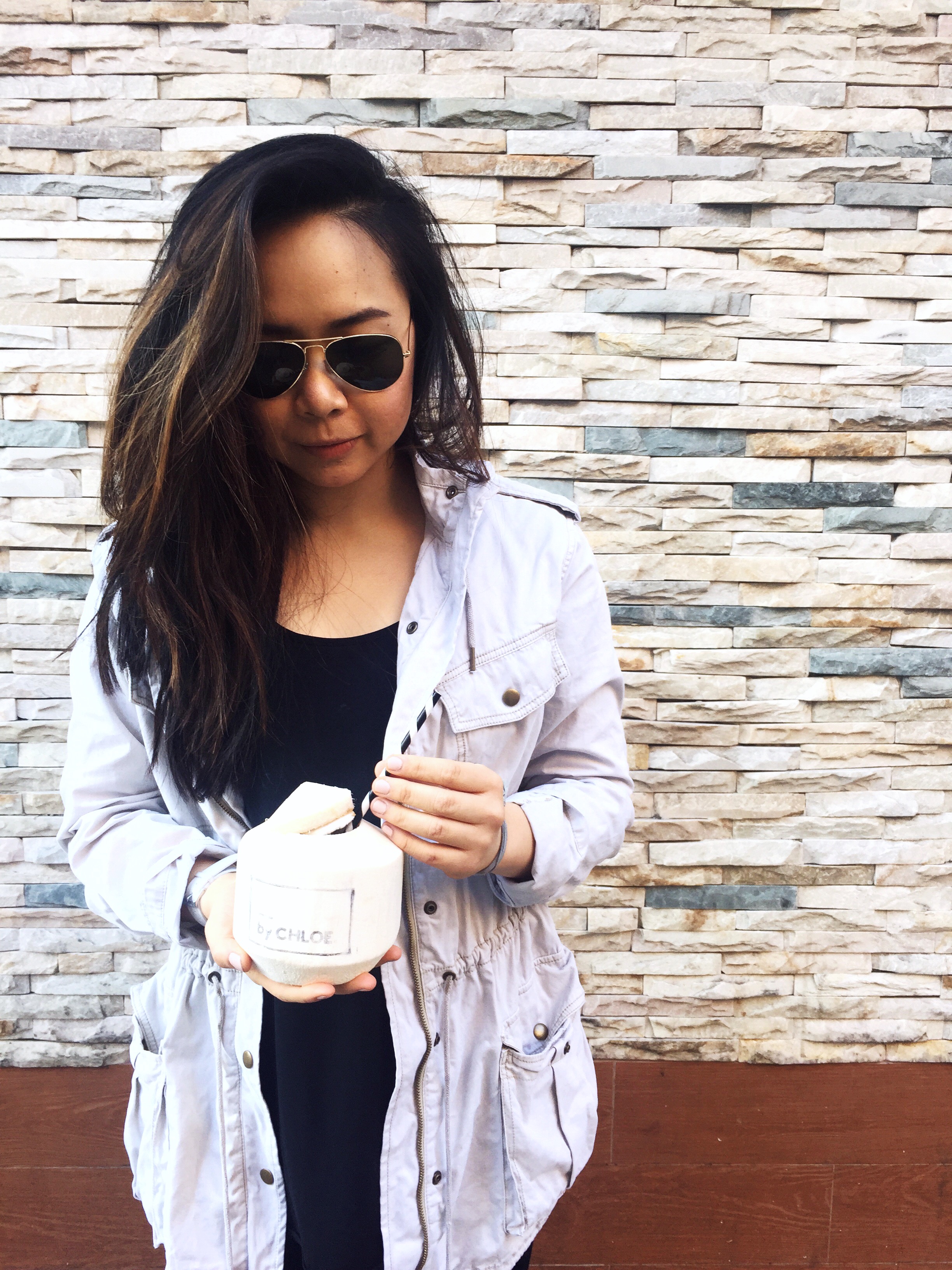 I ended up with the Spicy Thai salad with the apricot-sriracha glazed tempeh (with edamame, quinoa, scallion, wontons, and peanut dressing) and a side of air-baked sweet potatoes (duh). While I liked it, they definitely overloaded the crispy strips – I took them all off! The sweet potato "fries" were great – air baked but still crispy. My favorite part actually ended up being the beet ketchup – strange because I typically hate ketchup! But if there's beets in it, I'll eat it. Overall, the ambience was wonderful. While it wasn't my favorite meal of the trip, By CHLOE definitely lives up to its hype.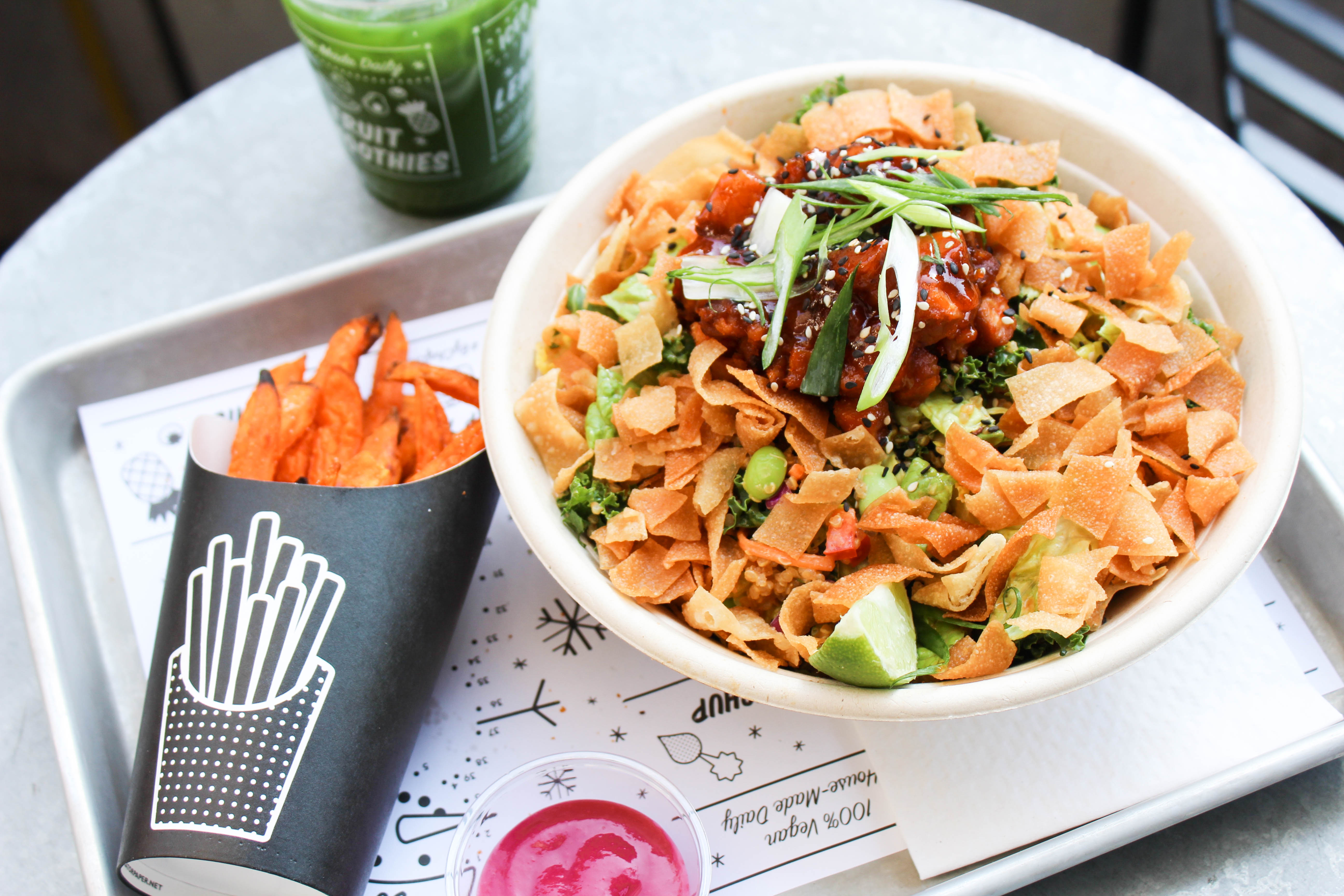 One more thing though….
the KALE ICE CREAM. Honestly, I'm not a dessert person. I like an occasional piece of extremely dark chocolate (or actually, just give me the damn cocoa nibs or a glass of wine), but cake, ice cream, cookies, etc…none of those ever sound appealing to me.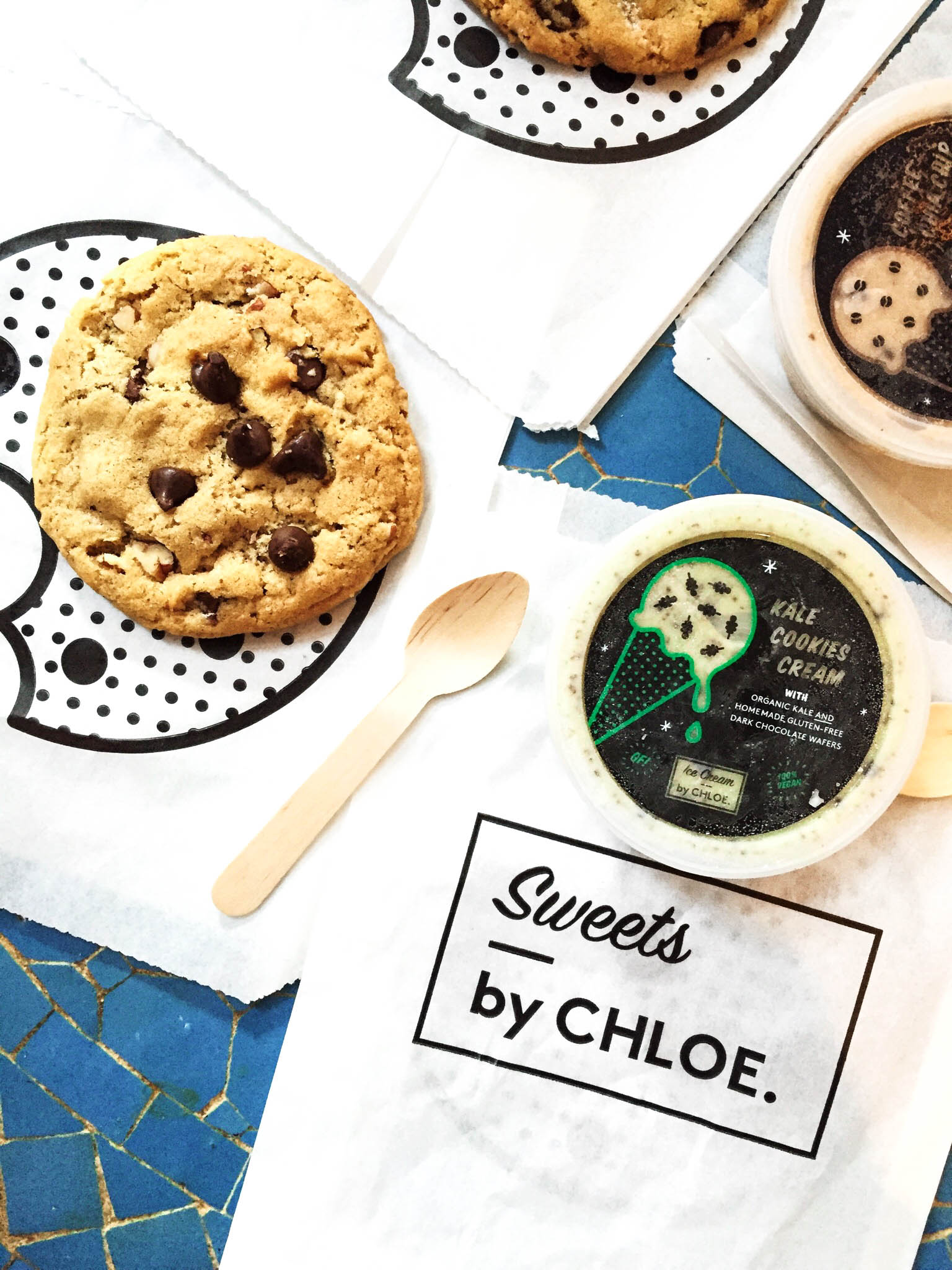 Kale in my ice cream though? Okay yeah, I was intrigued. I know, you probably want to slap my kale loving face for only liking ice cream when it has greens in it. Sorry about it, but it was actually really good. The dairy-free cups are perfectly portioned – not the ridiculously large cones you get at most places, but just a single, decadent scoop. Love it! At the end of the day, a dessert is still a treat. I think it's so much more satisfying when you're eating a scoop of high quality ice cream than a tub of low-fat processed nothing. The kale and cookies ice cream at by CHLOE is made with organic kale + gluten-free Valhrona chocolate wafers + almond milk + coconut milk + raw agave nectar + pure Madagascar vanilla.
We met up with our friends Rachel and Leah for a nice sweet end to the afternoon – they both ended up with a vegan chocolate chip cookie. Classic!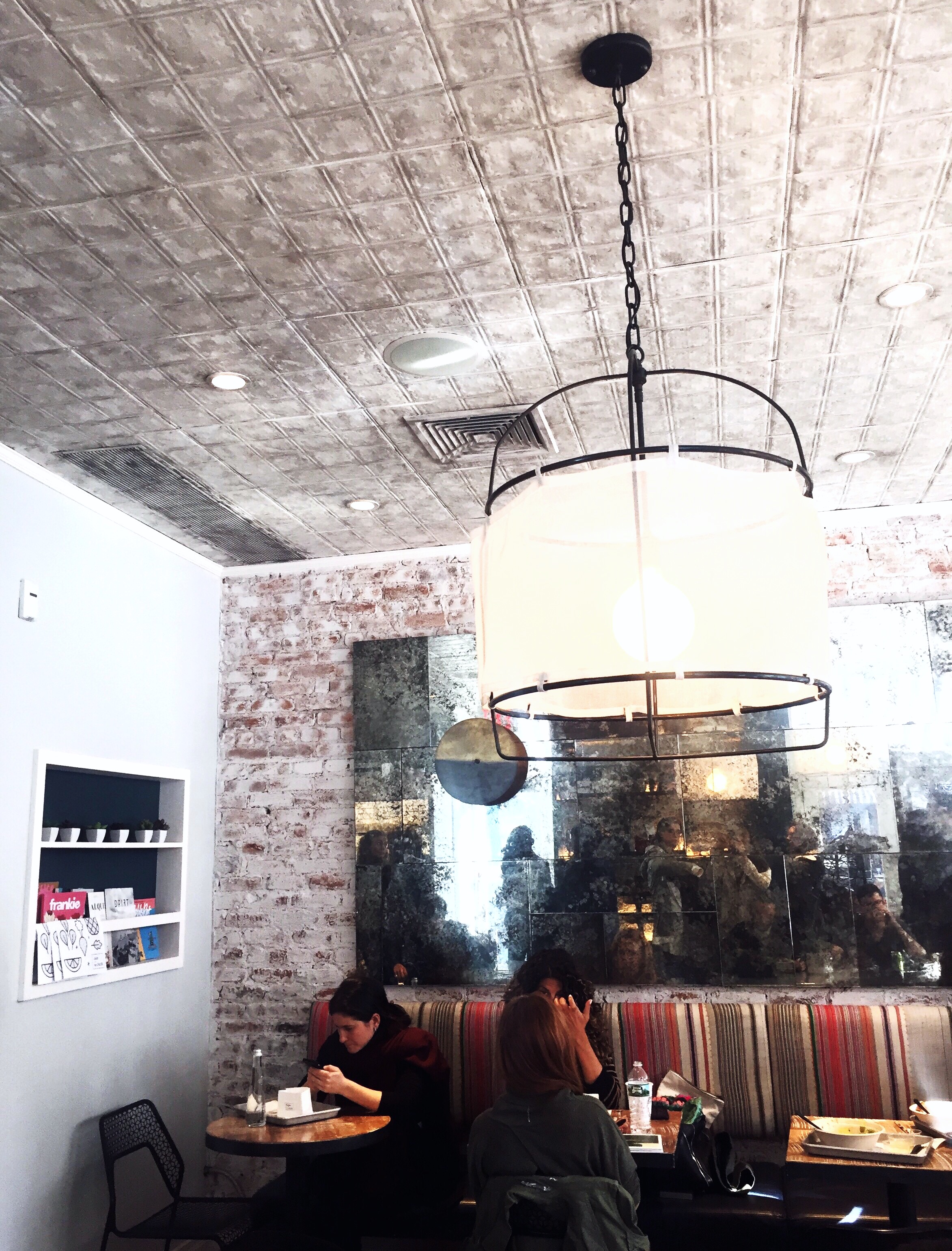 Pro tip: Try to go during an off hour. Because the rumors are true…..the lines are ridiculous and will be out the door during normal times (the space is small to begin with!). We went for a pretty late lunch around 3:30-4pm and didn't really have an issue with the lines or tables. If you are stopping by NYC anytime soon, I'd definitely put By CHLOE on your list – snag a seat outside if you can for a perfect patio lunch!
(Visited 11,714 times, 17 visits today)