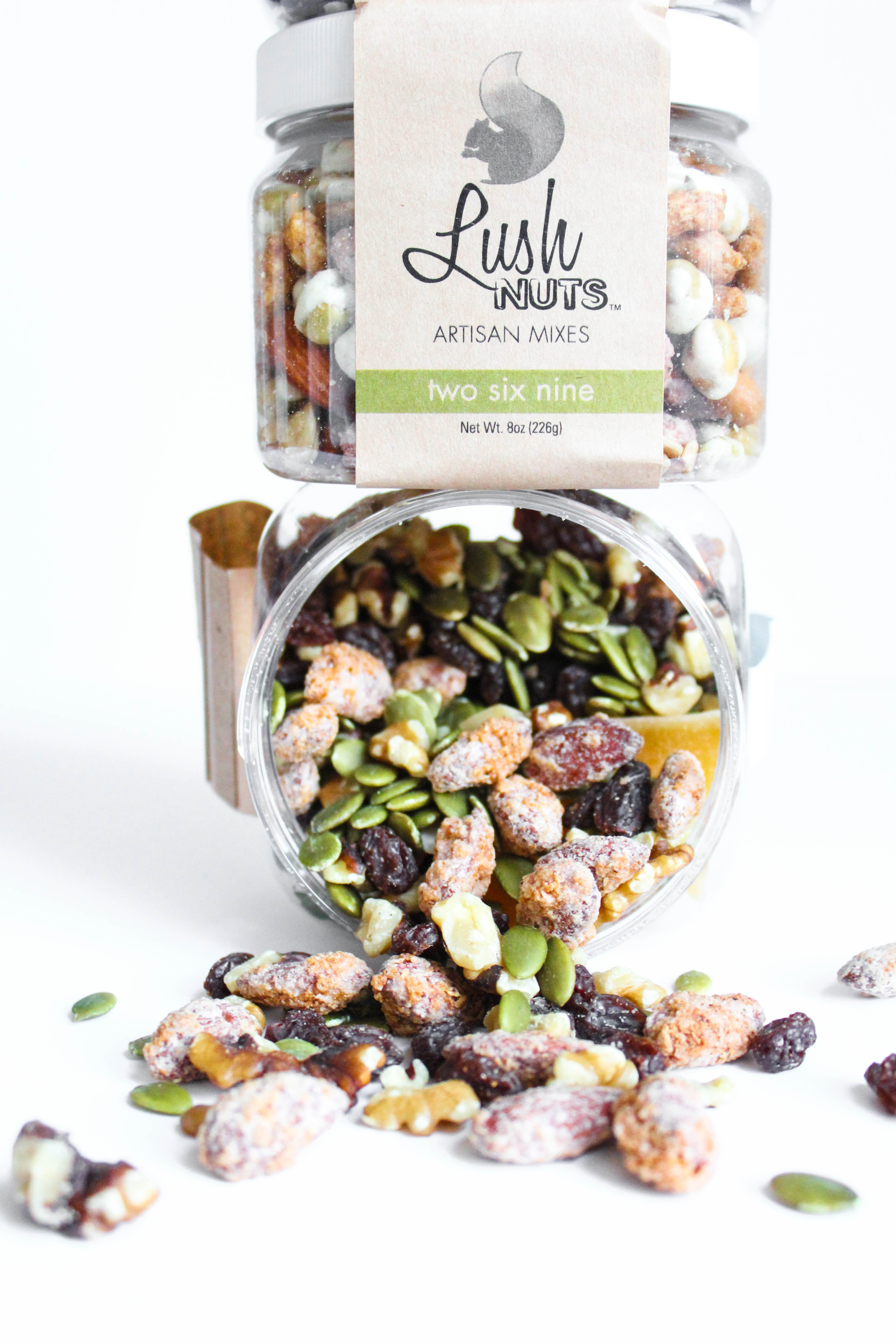 There is something about small businesses that I just love supporting.
Maybe it's because I grew up with a family in the small business industry, knowing that the countless hours they put in from morning to night was worth every customer smile back.
Or maybe it's because I know how much passion they have for their brand, because passion is the key that drives them forward – even when no one else shares their vision.
And at the end of the day, it might be that the ideas are truly unique and overall, it's a damn good product or service. My friend Bisera's company Lush Gourmet Foods, reflects all of these qualities and more.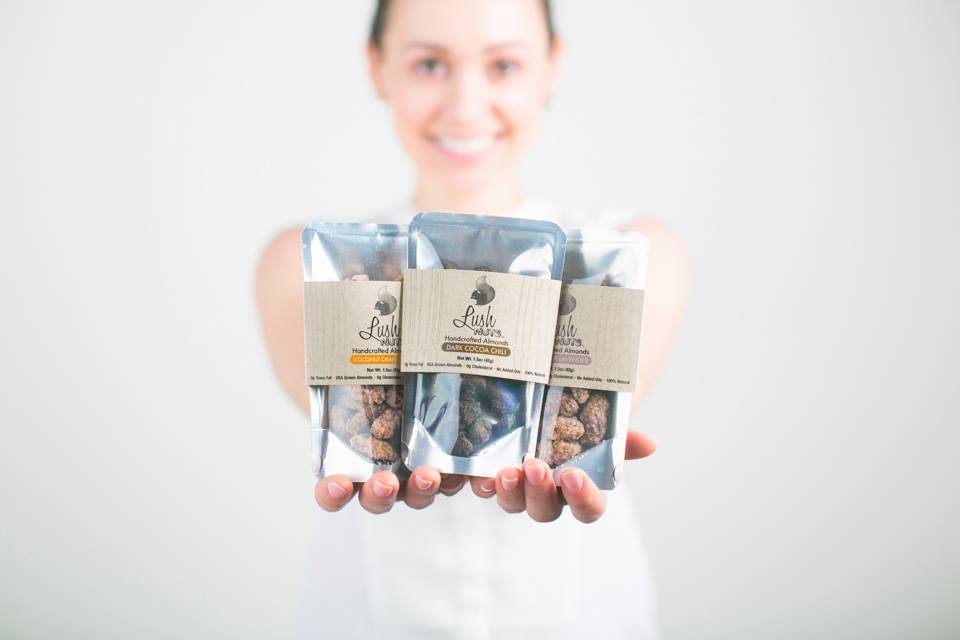 (Photo Source.)
While I'll always try something new at least once, there are two characteristics that keeps me coming back and repurchasing more: the quality of the product and how the values of the company aligns with my own. AKA delicious and nutritious.
I've talked about Lush Gourmet here and here, but besides a new delicious and wholesome line of trail mixes, everything is still artificial/preservative free, made in small batches with love, and packaged to perfection.
I had the wonderful opportunity to ask my friend and owner of Lush Gourmet, Bisera Urdarevik a few questions about her company and the values that she found important in building her business. I couldn't think of a better way to for you guys to learn more about the company besides hearing it from Bisera herself!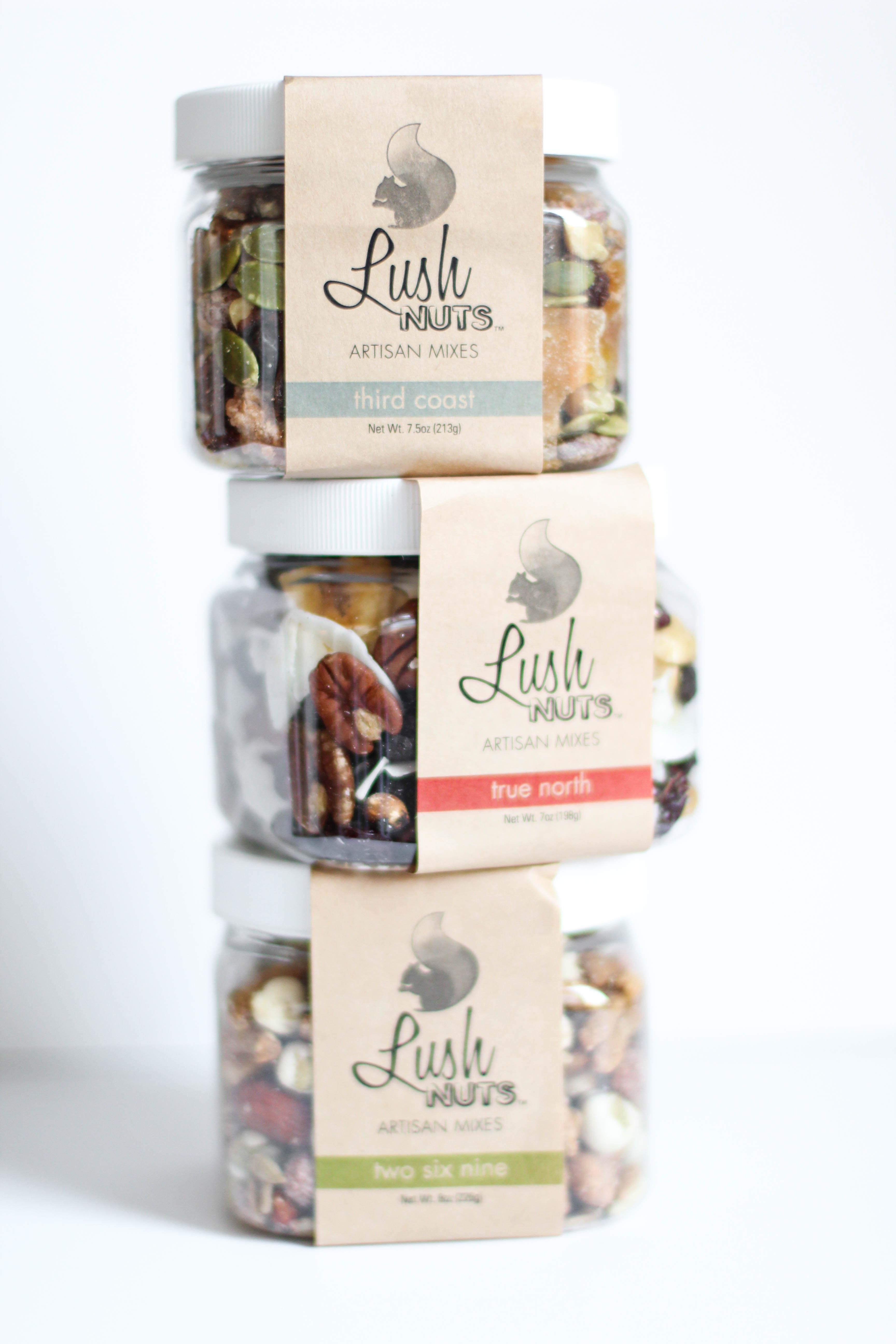 Lush Gourmet features wholesome products that are free from artificial flavors and preservatives. What inspired you to develop the company's mission into what it is today?
Bisera: A healthy and well-balanced diet was the norm at my house growing up. In fact, I must have been nearly 9 or 10 years old before trying McDonald's for the first time (as a birthday treat)! My mom was very conscious with what she brought home from the grocery store (minimally processed, no artificial colors/ingredients etc.) and it's become a lifestyle, so that's exactly what I wanted to do with all of the products.
There are some very distinct flavors found in your product line – what is the creative process behind creating such unique flavor combinations?
Each of the varieties has a different story whether it's inspired by a person or a food trend, but sometimes it just happens randomly! That was the case with the Coconut Lavender almonds. I had gone to the spice shop looking for something to pair with coconut, like a citrus, but ended up coming home with lavender. It was something I minimally used at Pasty school and was curious to see how it could be incorporated. After testing out the recipe I was ecstatic with the results, and luckily customers agreed too! It's currently our top online seller.
Your new line of artisan mixes just launched – congrats! Would you like to tell us a little more about the meaning behind the names of the mixes?
Thank you! This line is a tribute to my home state of Michigan where each of the names are somehow related. The first mix, two six nine, is named after the great city Lush Gourmet Foods calls home – it's Kalamazoo county's area code. We're also big craft beer makers and drinkers here, and this mix is PERFECT with a pint. Michigan is known for it's vast coastline and therefore got the nickname 'third coast'. Since this mix reminded me of the beach and we're lucky to have many of them, the name seemed like a perfect fit. Last is true north, dedicated to the city which grows the delicious dried cherries found in this mix – Traverse City.
Everything in the Lush Gourmet line is still hand crafted in small batches, by you! What does a typical day of production look like for you?
Currently being in the midst of our busy season at LGF, production is non-stop at about 12 hours a day, seven days a week. Once the new year hits it slows down a bit to about 7-8 hours, 4-5 days a week. Though I still make each batch myself, I do have help in the packaging department this time of year.
What is your favorite way to eat Lush Gourmet products? Do you have a favorite flavor out of the entire product line?
They're of course delicious on their own, but I love incorporating them with other foods such as oatmeal or overnight oats for breakfast and salads later in the day. And if I'm feeling extra inspired, I'll bake something with them. There are several recipes on our website blog – take a peek!
As a successful entrepreneur, do you have any advice for those pursuing their passions?
One of the most important traits any entrepreneur should have is perseverance. I had NO clue how many obstacles would be thrown my way over the last five years, and if I had quit during any of those rough patches LGF wouldn't be here today. Keep your head up and continue moving forward!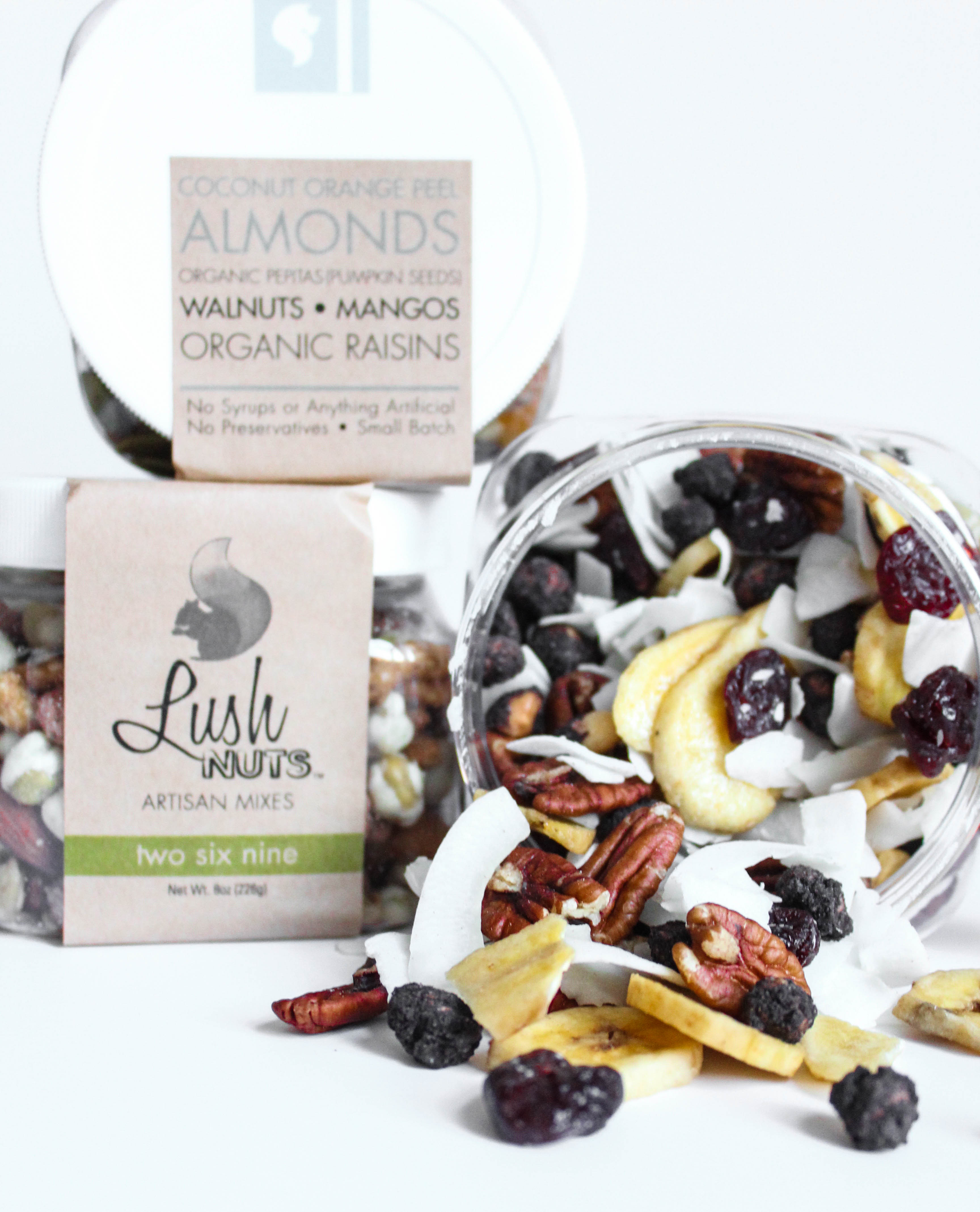 You guys are going to flip over the new mixes. I originally fell in love with the unique combination of the almonds and peanuts (lavender coconut, I know!!) but these new trail mixes are brilliant – and still 100% free from artificial flavors and preservatives. Just check out the combinations:
Two Six Nine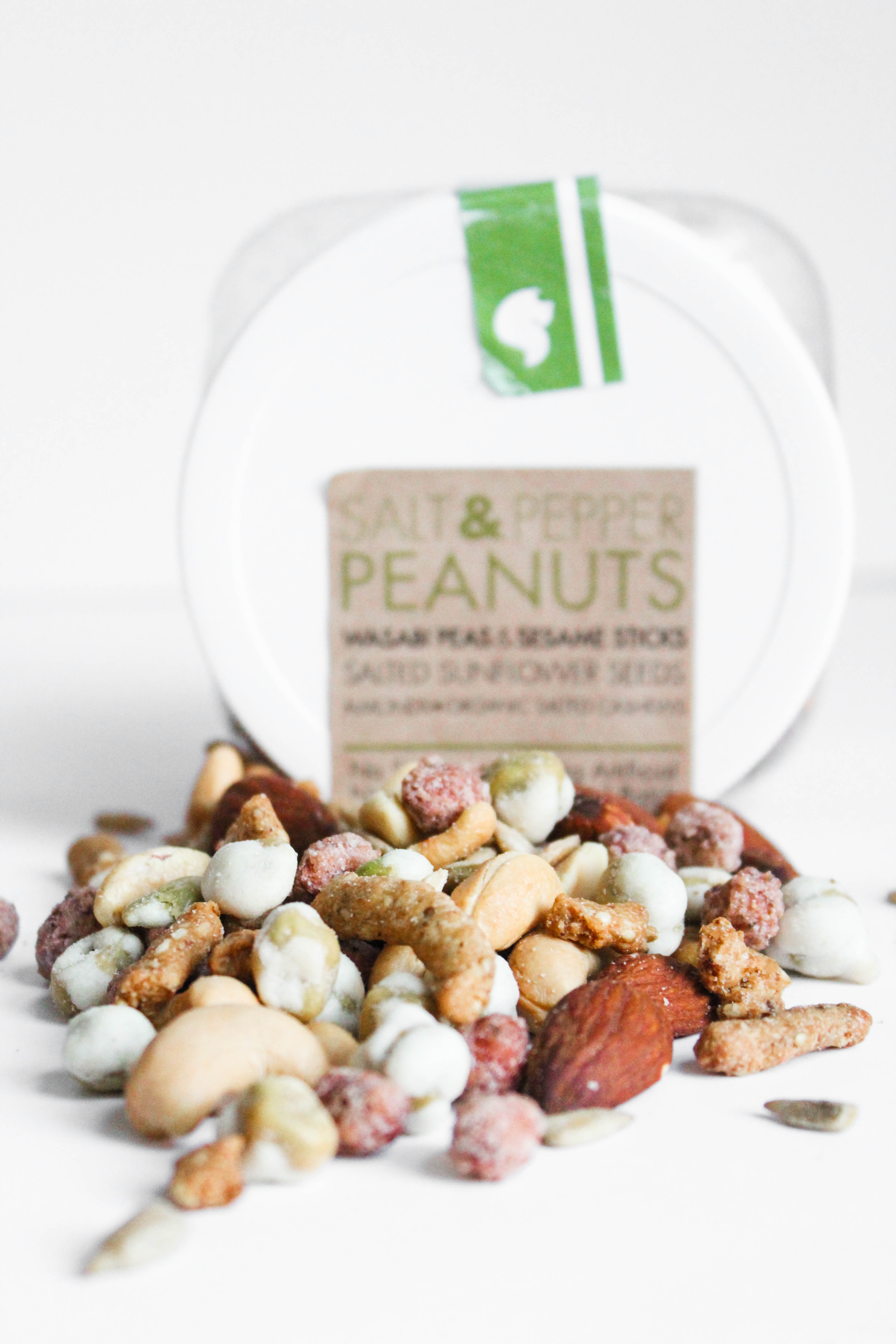 Ingredients:
Salt and peper peanuts
Wasabi Peas
Sesame Sticks
Salted Sunflower Seeds
Almonds
Organic Salted Cashews
Third Coast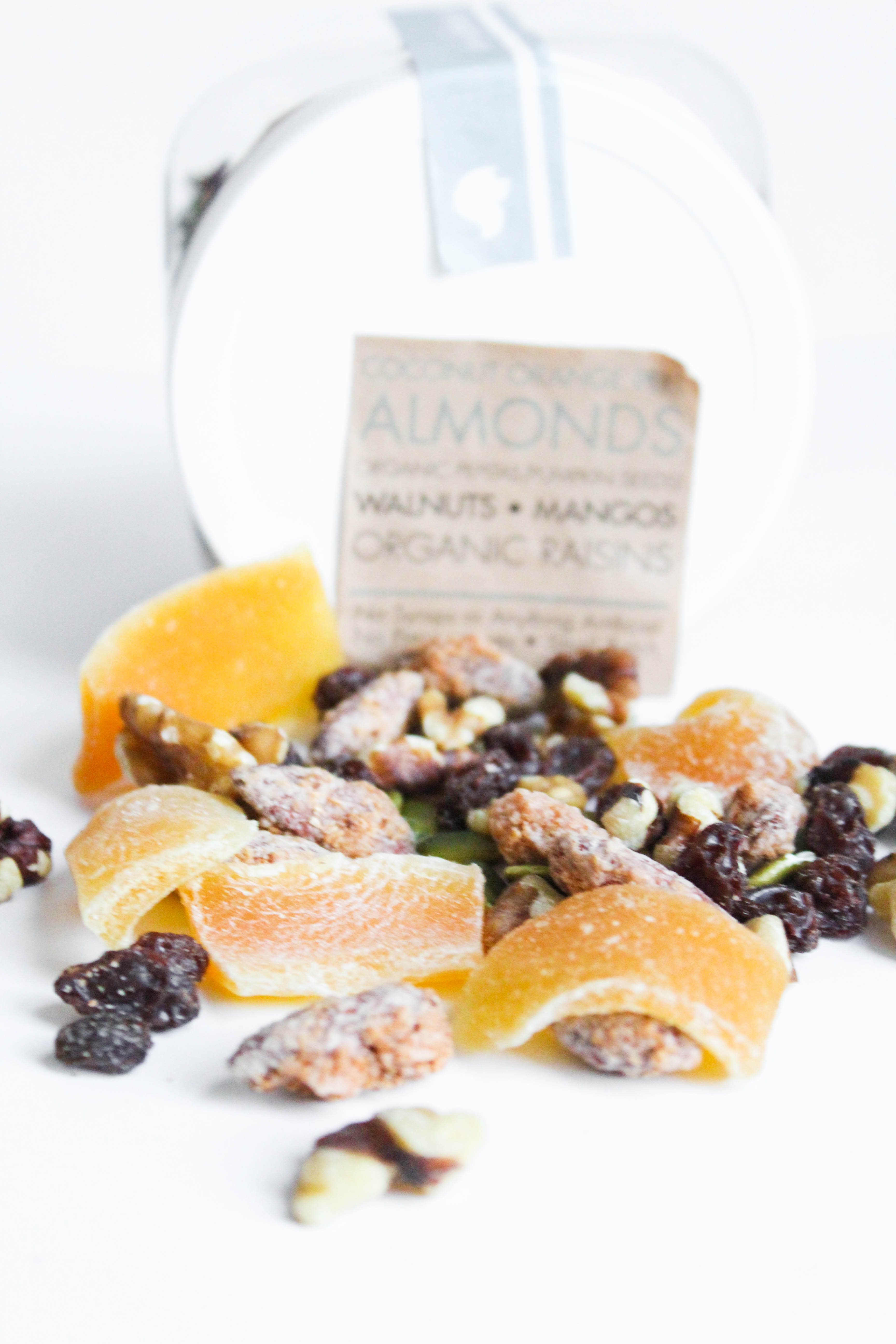 Ingredients:
Coconut orange peel almonds
Organic Pepitas
Walnuts
Mango
Organic Raisins
True North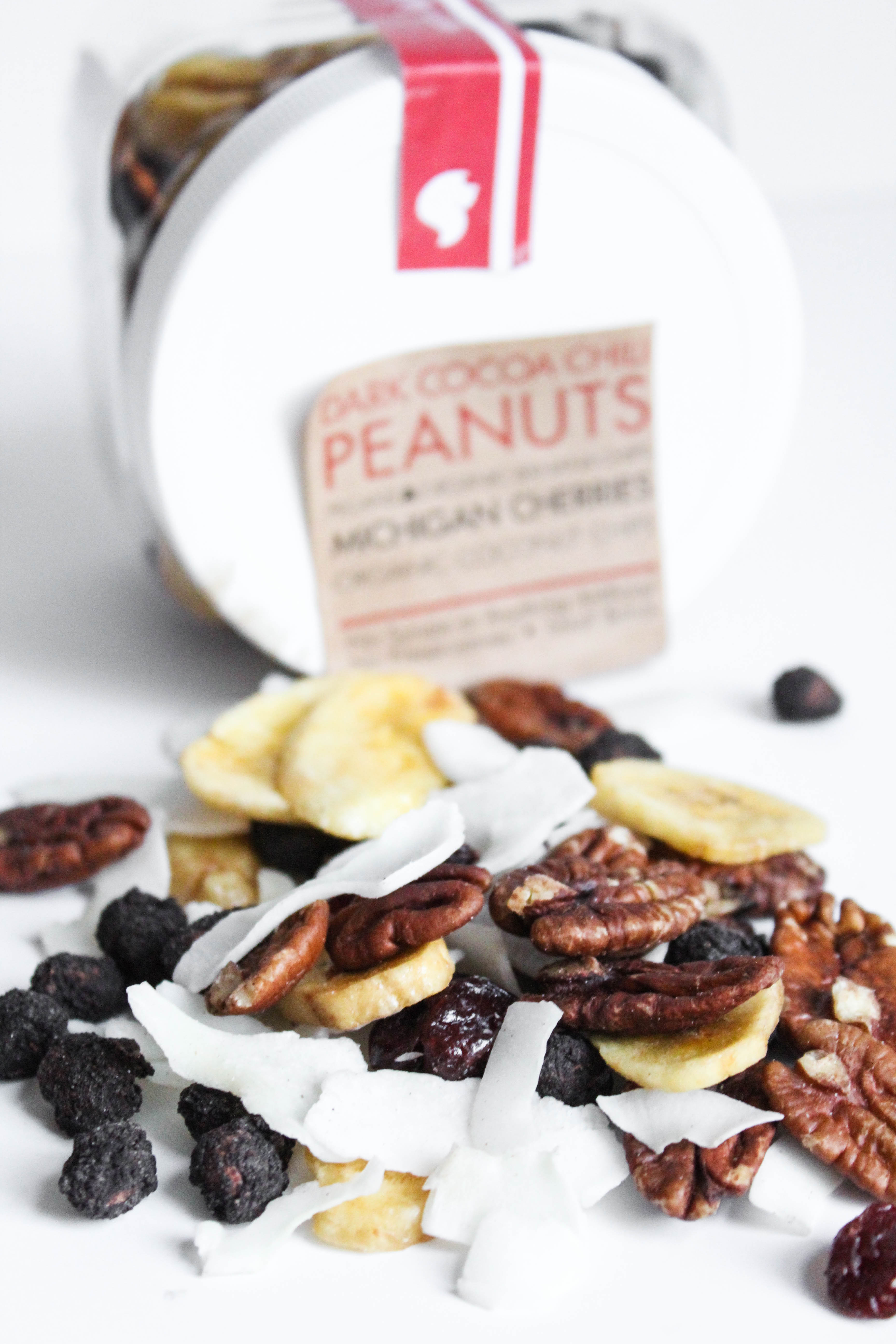 Ingredients:
Dark Cocoa Chili Peanuts
Pecans
Organic Banana Chips
Michigan Cherries
Organic coconut chips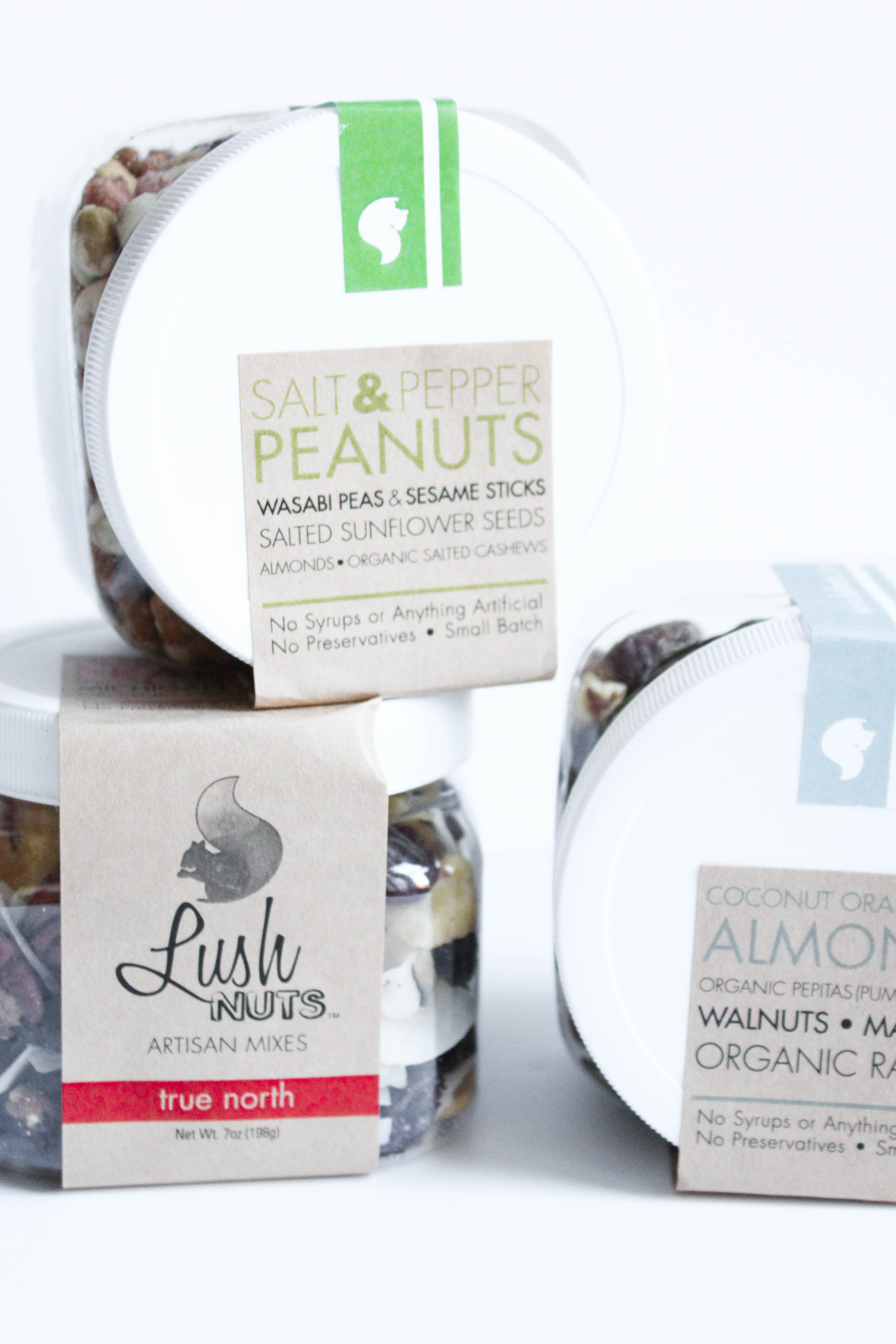 Simple + wholesome ingredients that you can see and 100% delicious. My favorite blend is probably the True North – huge flakes of coconut with banana chips and dark cocoa chili peanuts. Too good! Although the mango pieces in the Third Coast mix gets me too – I honestly just grab handfuls of all three in one sitting…I like variety!
Chicago friends: Lush Gourmet can be found at the Old Town Plum Market, Blue Door Farm Stand, and Foodease at the Water Tower Place. Check here to see where you can purchase LG products – and remember, you can always just order online. The mini-packs (the coconut lavender is my FAVORITE) make great stocking stuffers – they're already wrapped up pretty for you!
Of course Bisera was kind enough to supply some new mixes for you guys – enter the giveaway below for your chance to win a full set of Lush Gourmet artisan mixes! Which flavor are you most excited to try?
(Visited 104 times, 1 visits today)