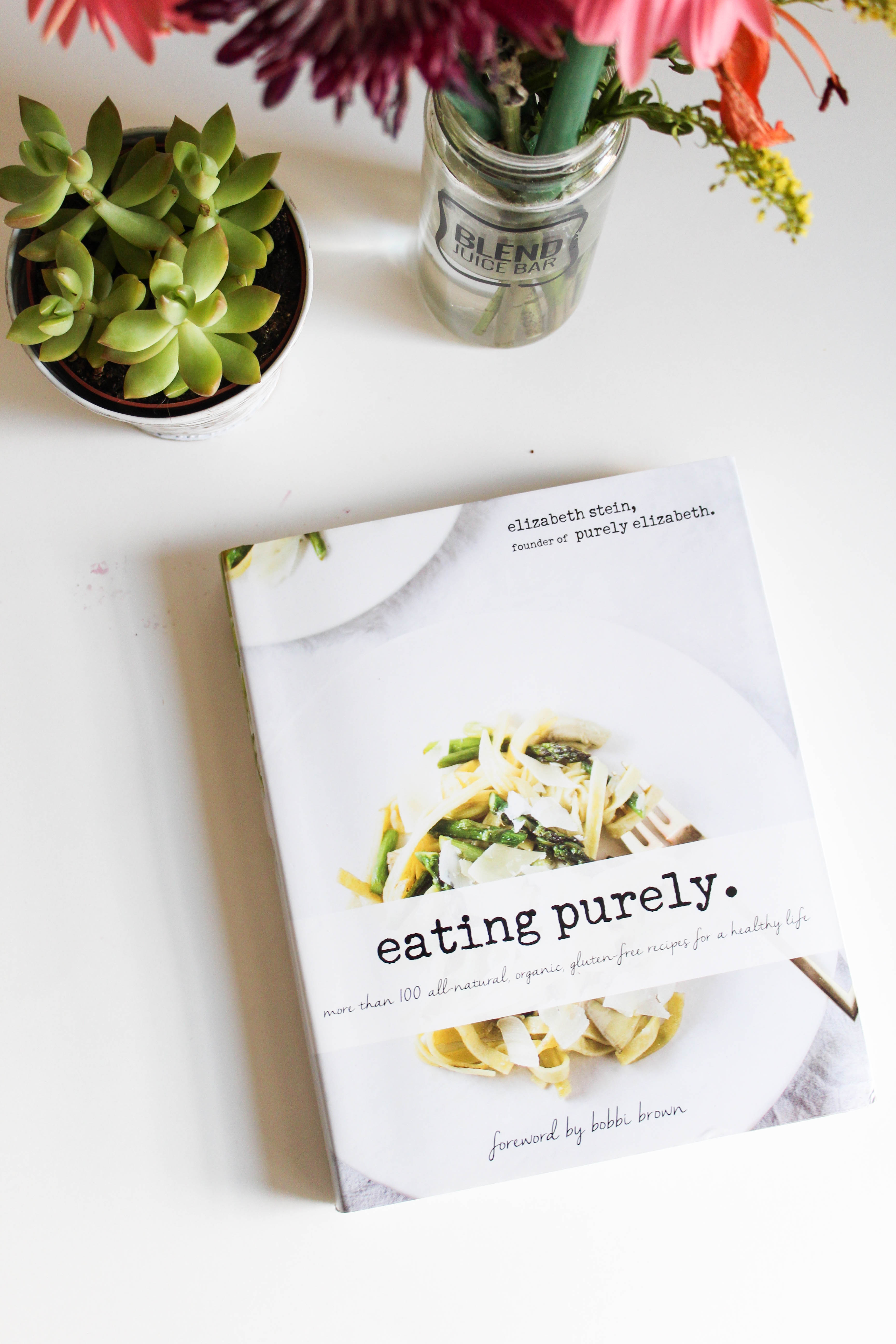 Bring on the food eye candy – our favorite oatmeal and granola company Purely Elizabeth just launched a cookbook!
This is such an incredible milestone for the company and I'm so excited to be celebrating along with you guys. I still remember picking up a bag of the ancient grain oatmeal my senior year of college (which, how is it possible that was 2.5 years ago?) and falling in love with the simplicity of the ingredients. The company's mission and values aligns so closely with mine – advocating the support for local farmers and educating the community about it. As someone who is in the nutrition education field, I'm passionate about about sharing with you these businesses that value health as much as we do. It is an incredibly community to be a part of!
Also, remember that one time I sat on the guest panel (next to Breakfast Criminals!) of judges for their Oatmeal Recipe Challenge? So much fun – and the oatmeal love is still going strong!
The visuals in this cookbook are stunning. The recipes are not only simple, but packed with flavor and nutrients. Inside the cookbook, you'll find over 100 organic and gluten free recipes all collected by Elizabeth Stein herself, founder and CEO of Purely Elizabeth.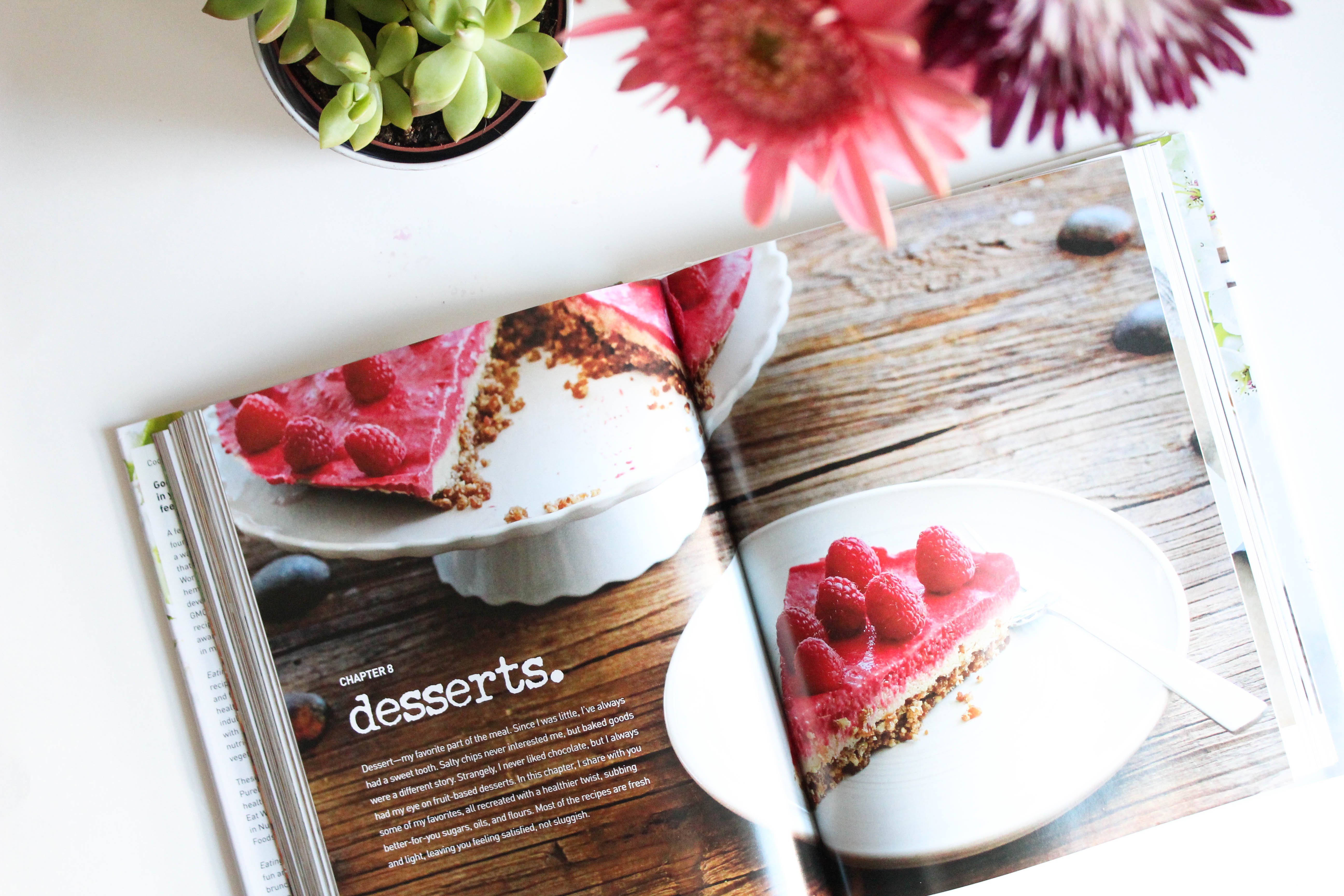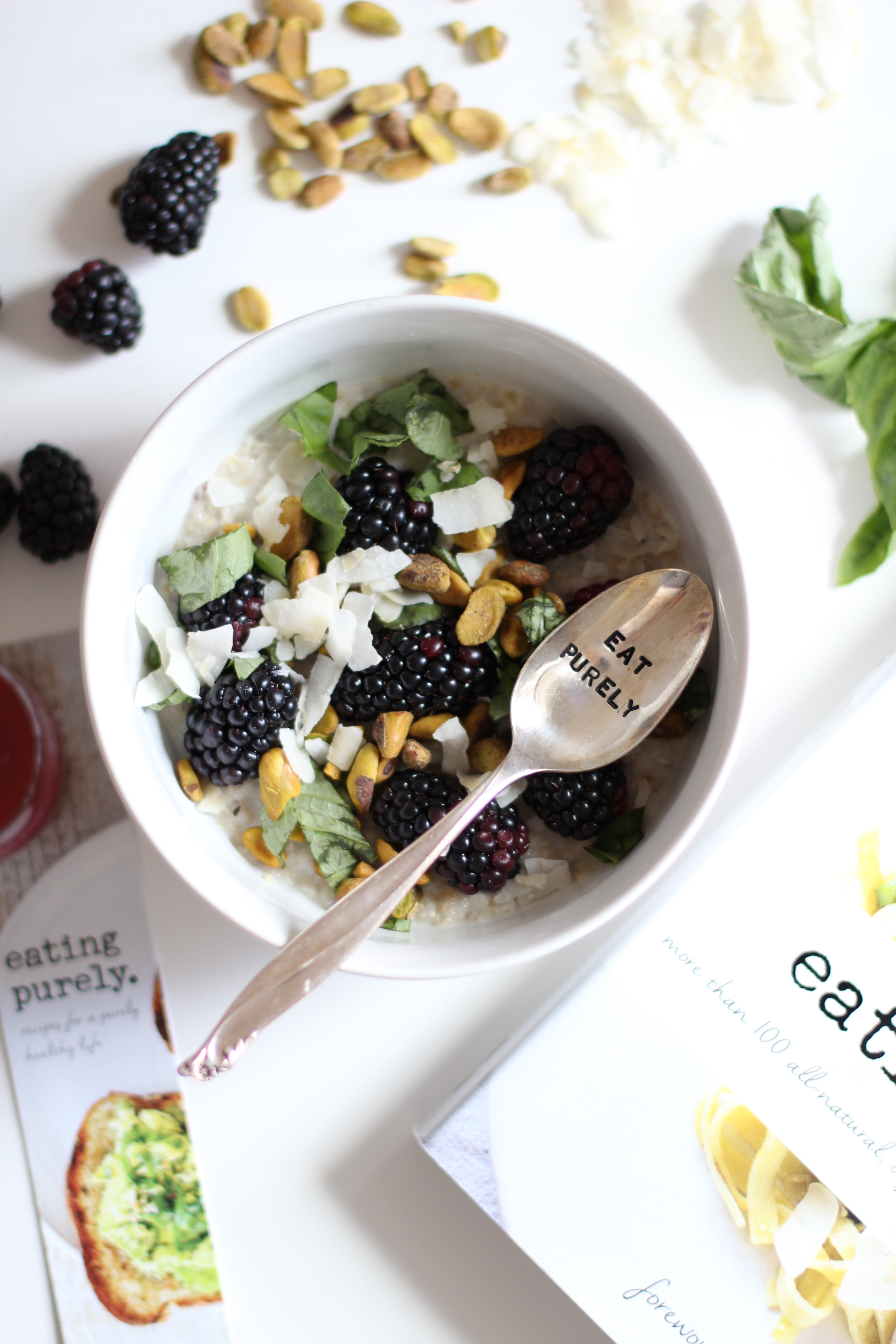 These recipes are not only healthy (and veggie packed), but they're also incredibly easy. I find myself bookmarking every page – it's going to make for some delicious meals this month for sure!
I made a few recipes already from the cookbook, but a few of my favorites definitely include the overnight oats above with blackberries, pistachios, basil and coconut.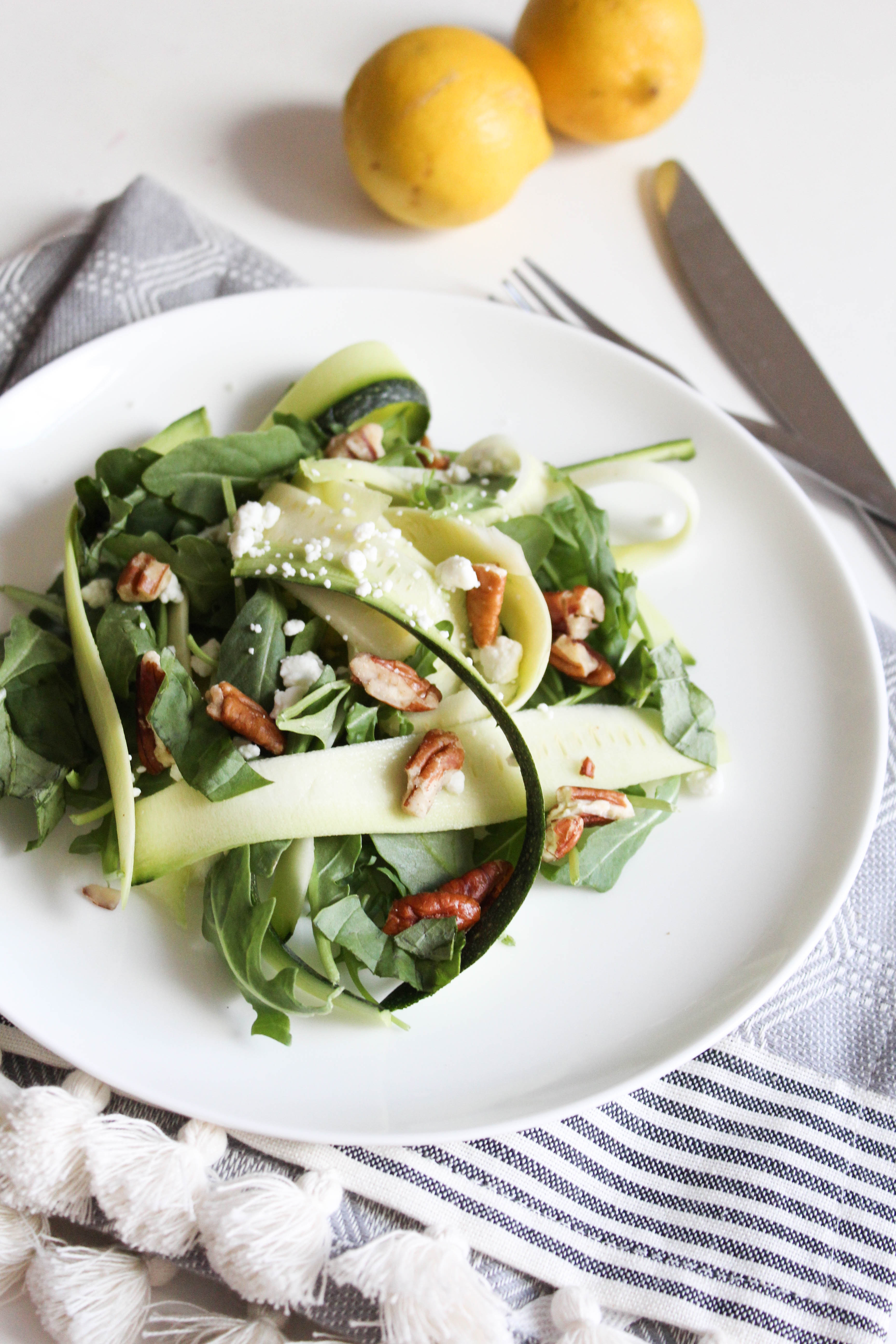 And this easy raw zucchini ribbon saiad with a lemon and sherry vinegar dressing. Five ingredient salads are totally up my alley – this one has zucchini, arugula, basil, walnuts, and goat cheese crumbles. I love all the flavors in this salad together!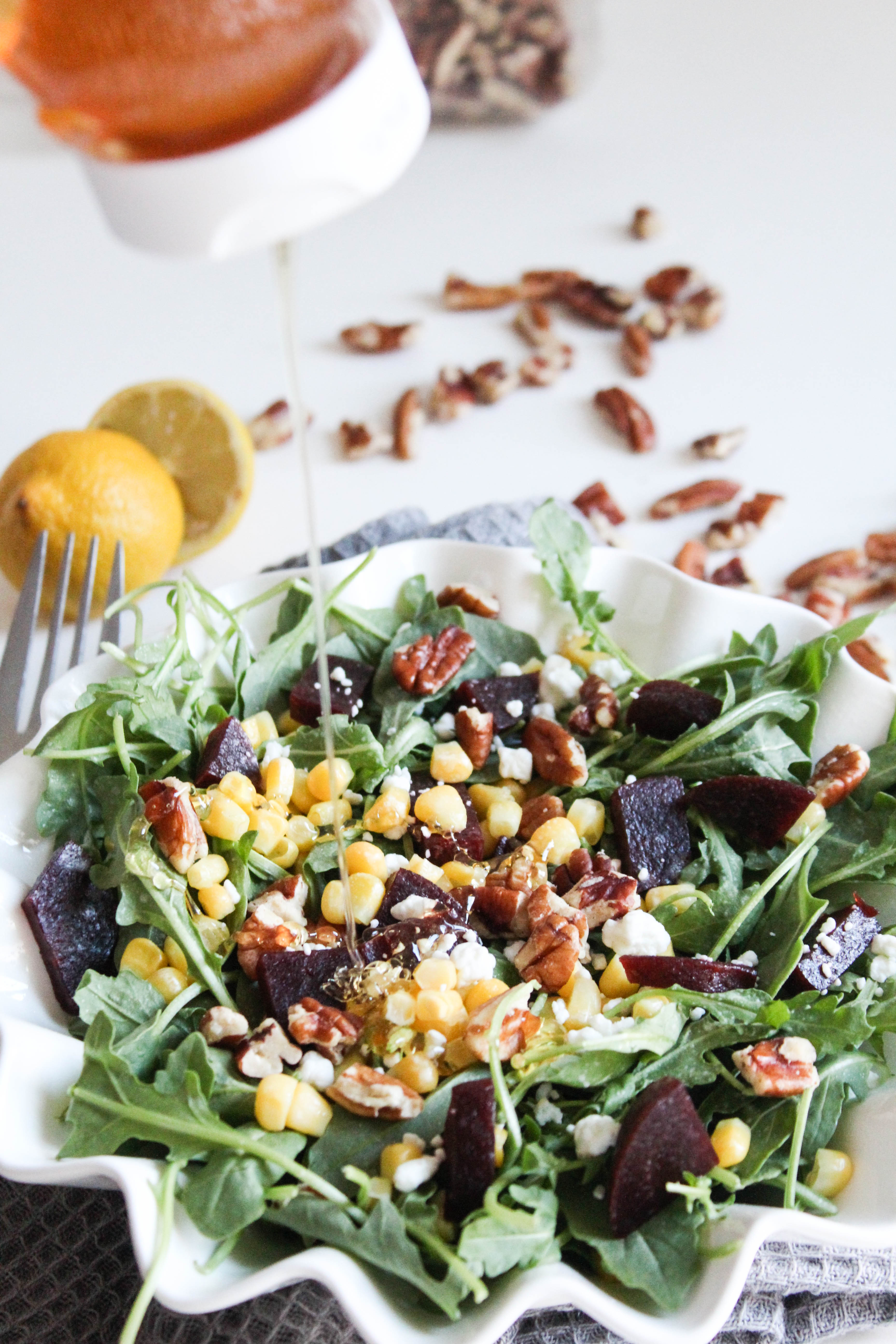 My other favorite salad is this arugula salad with roasted beets, pecans, corn, and goat cheese with an lemon honey dressing – are you swooning yet?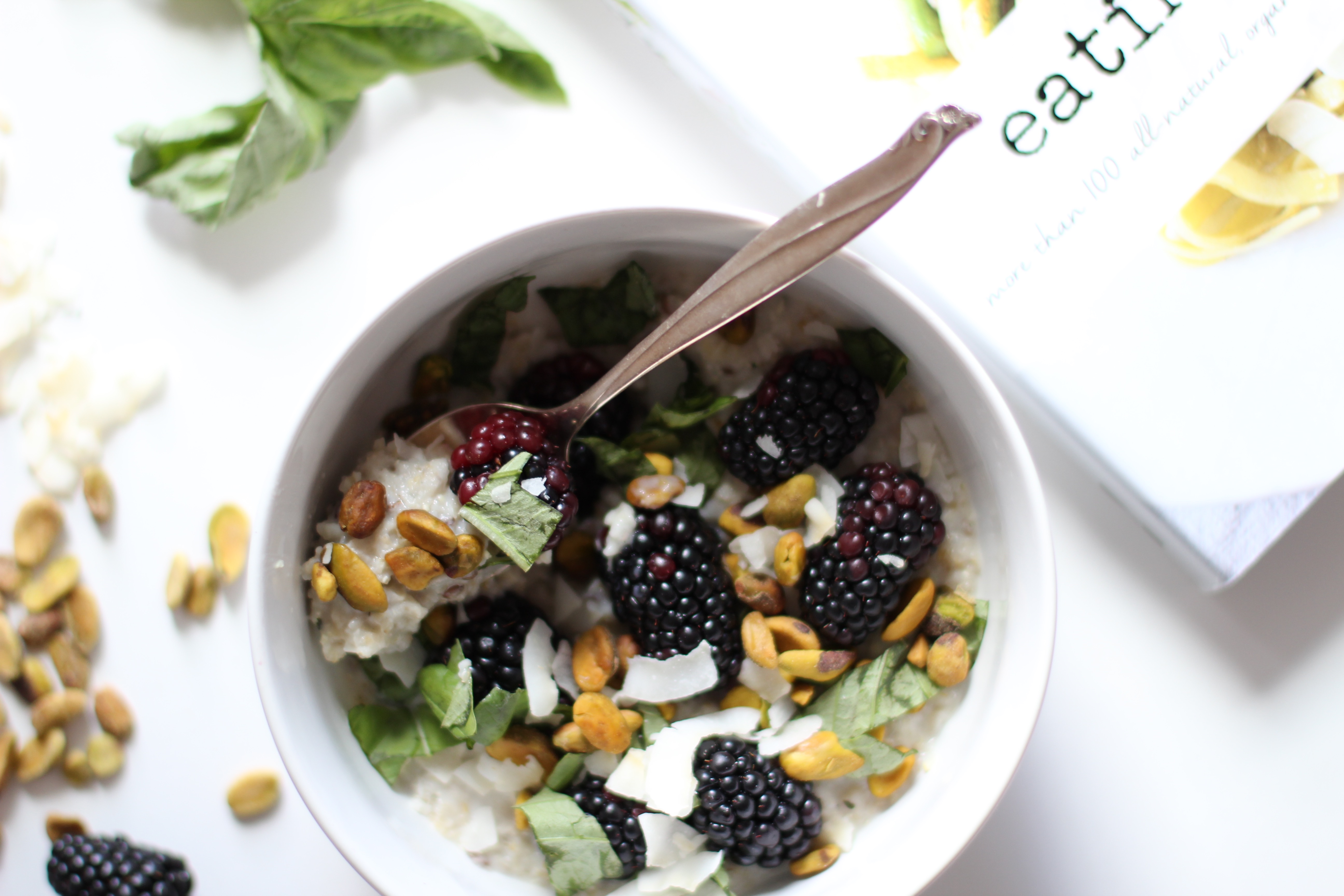 The cookbook releases officially tomorrow (September 15th, 2015) and if you order your copy on Amazon (Can I get an amen for Amazon Prime though?), you can get 2 free Purely Elizabeth product coupons and 15 bonus recipes. Just email your receipt to publishing@purelyelizabeth.com – easy enough!
Lucky for you, as a Nutrition Happens reader, we're giving away a Purely Elizabeth cookbook prize pack here today (thanks for being a reader!). Enter below for your chance to win a copy of a cookbook along with a granola and oatmeal prize pack.
You can also check out my Instagram giveaway, here – for extra chances to win. Can't wait to see what you make!
(Visited 304 times, 1 visits today)