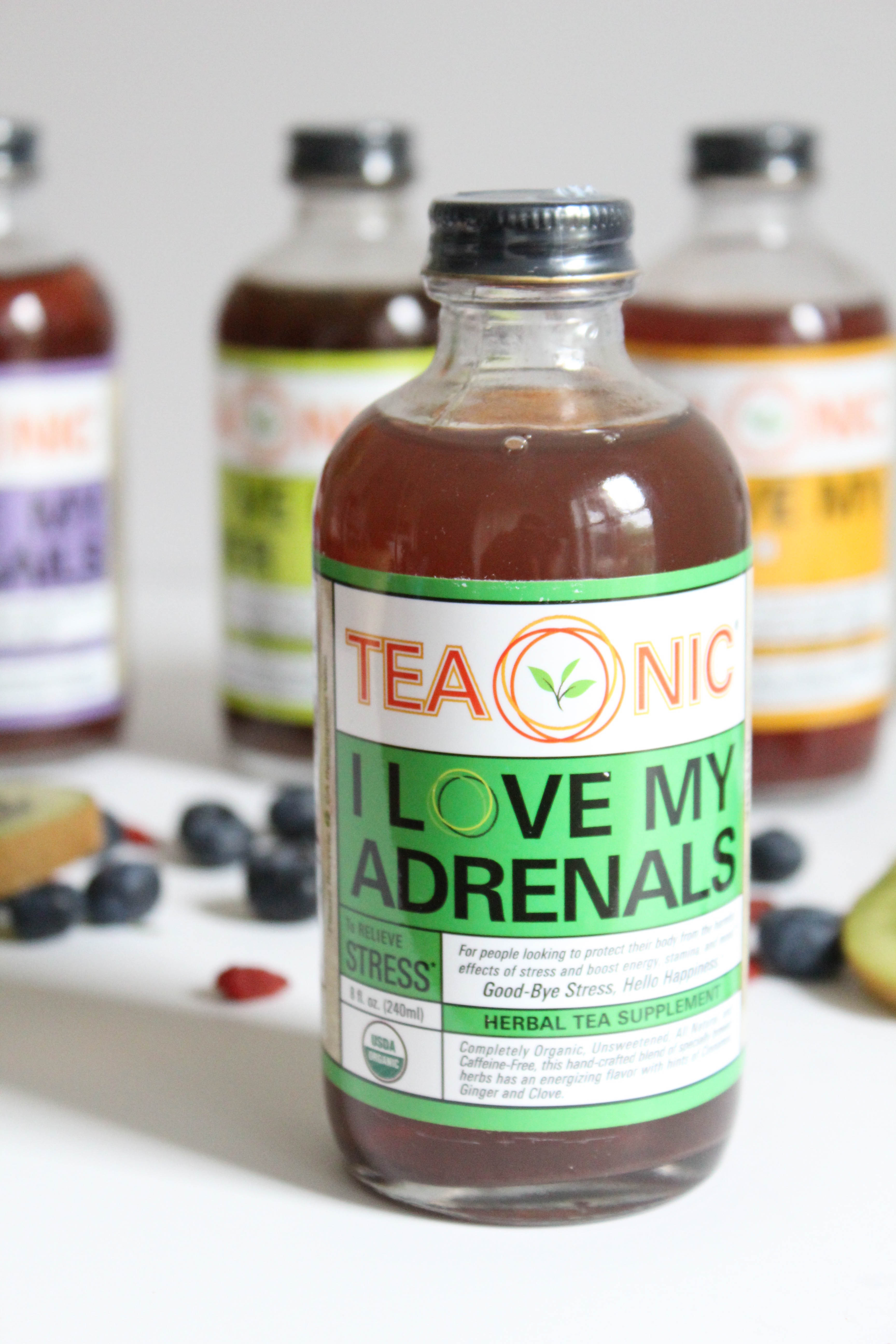 Happy first day of September! Even though it's a new month, we're still holding on to summer for dear life here – Chicago is hitting the 90 degree mark this week!
If you follow me on Snapchat (@nutritionhappen – without the "s"), you've definitely seen snaps of my pantry. Basically, half the space in my pantry is devoted to teas. Green teas, white teas – that Australian Bushland tea that I've held onto from my vacation in 2011, it's STILL all there. Ask anyone of my old roommates and they can confirm, that I, May Zhu, am in fact a tea hoarder (how do I not have my own TLC show?). But you know what? No shame. I love teas and I cannot lie!
As much as I love a good cup of coffee, it's not something you drink all day long (imagine the crash and burn!), so this summer I've spent some time browsing for that perfect mid-day refresher drink. Teas are the perfect in between – because what's more refreshing than an iced hibiscus tea on a hot day or a hot cup of ginger lemon tea on a chilly day?
My favorite summer tea refresher this year? The tea tonics from Teaonic!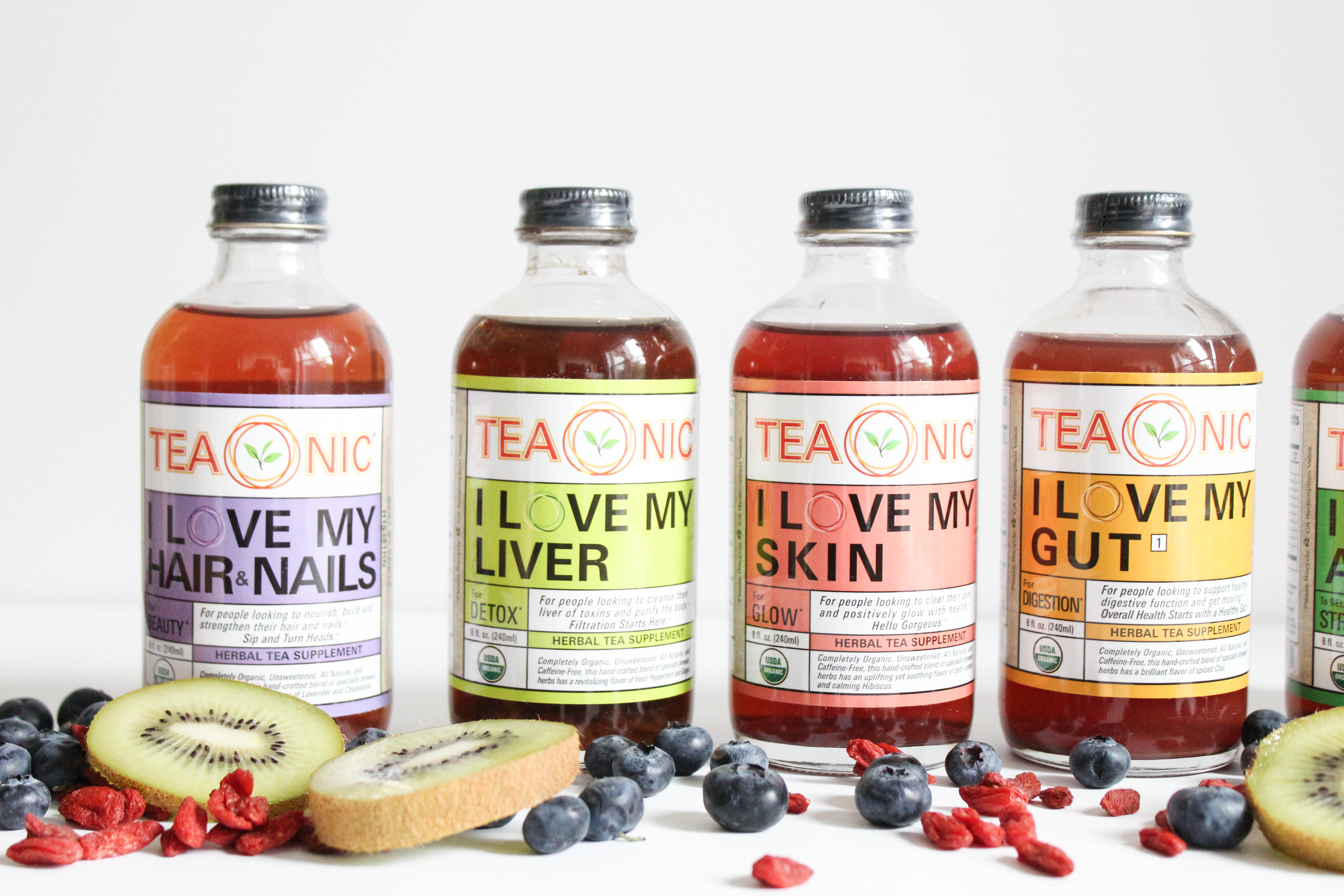 Teaonic is a natural herbal tea company that brings ready to drink brewed teas to your fridge – without all the added sugars, preservatives or artificial flavors. The entire line is 100% USDA organic and the flavors are all blended with herbs specifically combined to maximize your health (and tastebuds.) Because brewed tea is naturally sugar free, these have the earthy tea taste you'll find in many of the ingredients, like hibiscus or rooibos. You can always add sweetener of choice if you feel like it, but I prefer it without – and iced, straight out of the bottle.
I love how the unique flavors all blend together to enhance a certain part of your health. For example, the "I love my gut" blend is a simple blend of ginger, dandelion root, and milk thistle – combined specifically for digestive health. When it comes to teas, you always want to look for one that is wholesome and made from high quality ingredients to maximize the health benefits.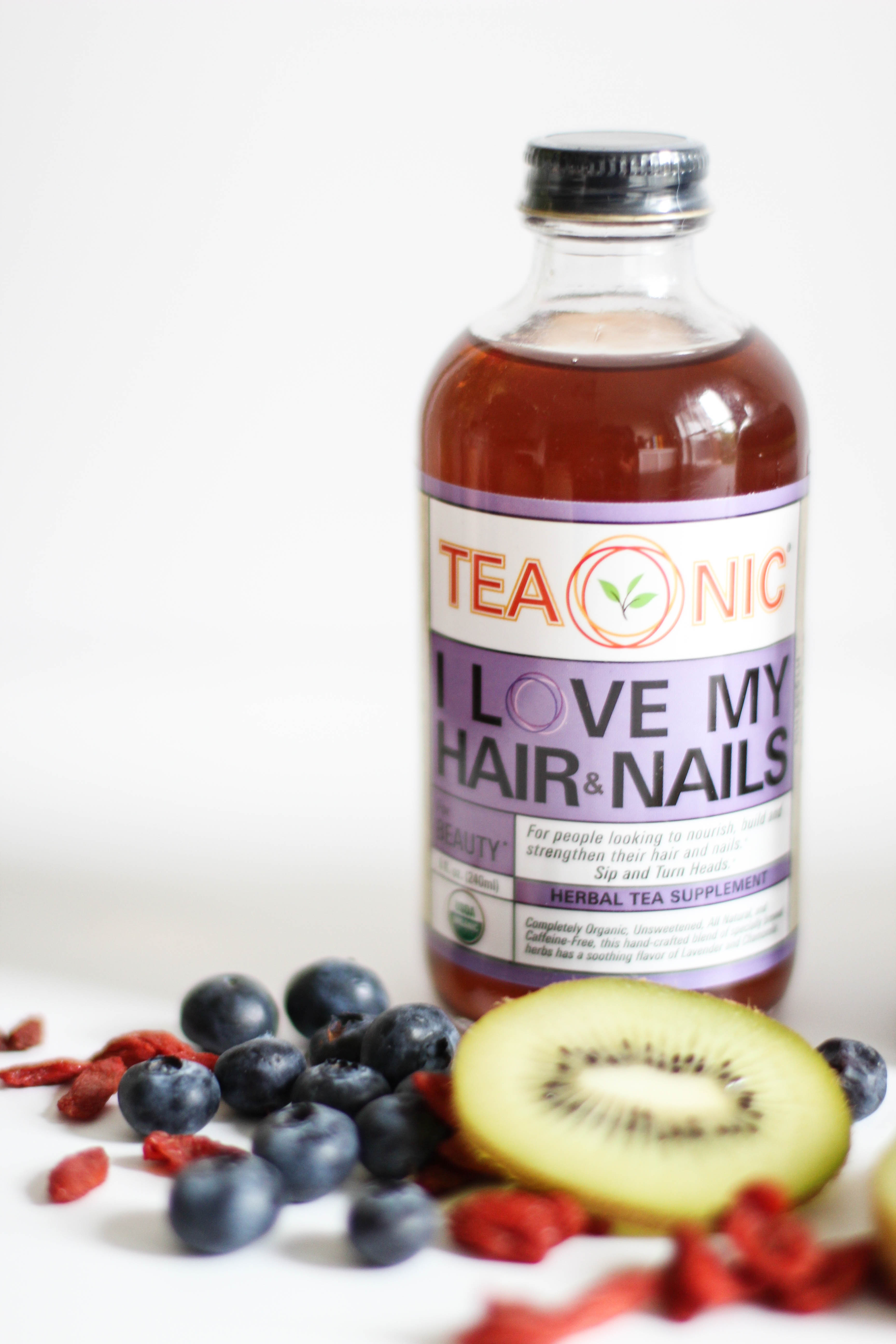 My favorite flavor? The "brilliant mind" (or "I love my brain") – which is a combination of lemon + ginger + turmeric + yerba mate + rose hips + hibiscus. Swoon worthy, right?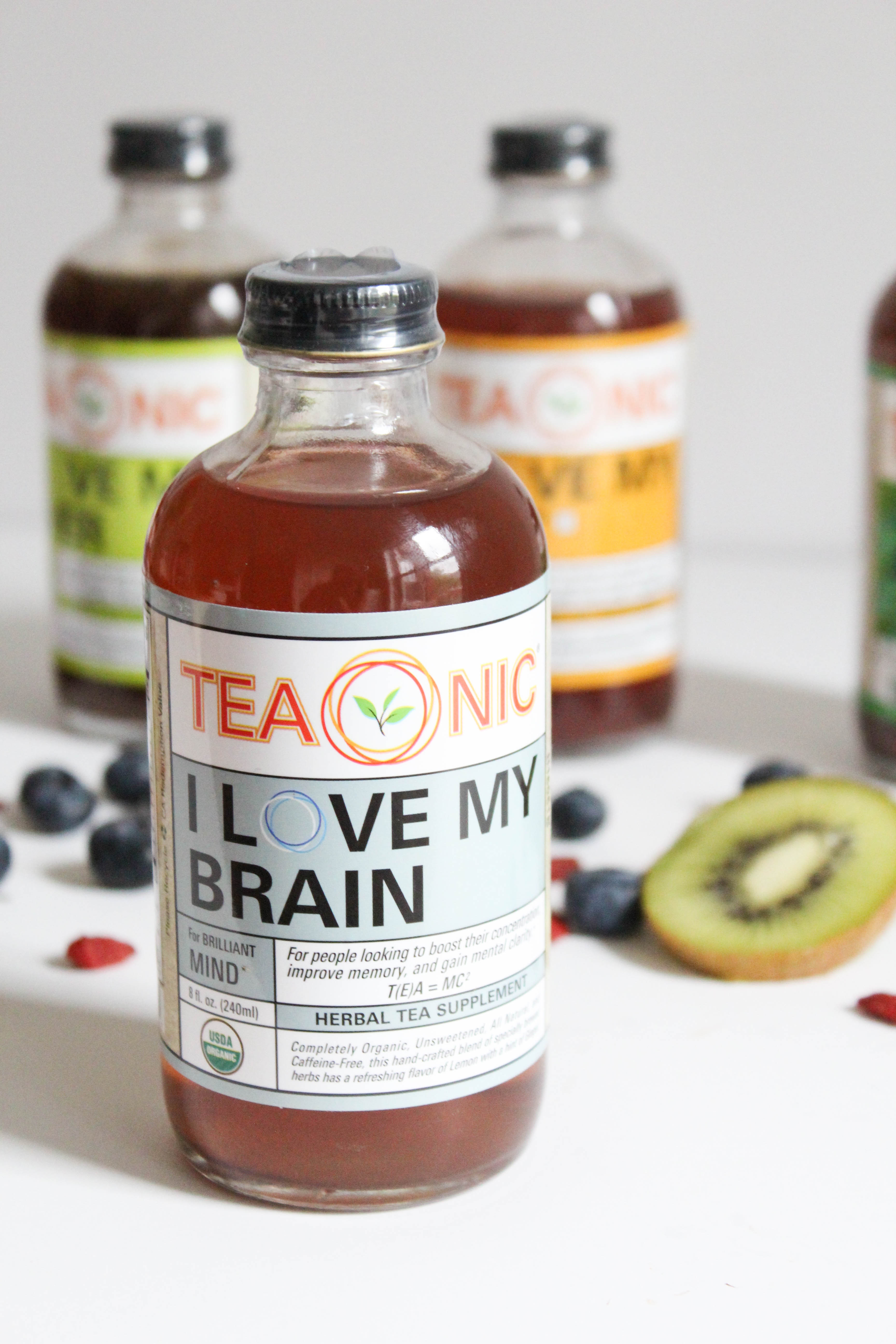 The packaging is amazing and and the cute size stashes perfectly into your purse or gym bag. And you know what else gets me? The fact that it is already brewed and ready to go – no prep time required!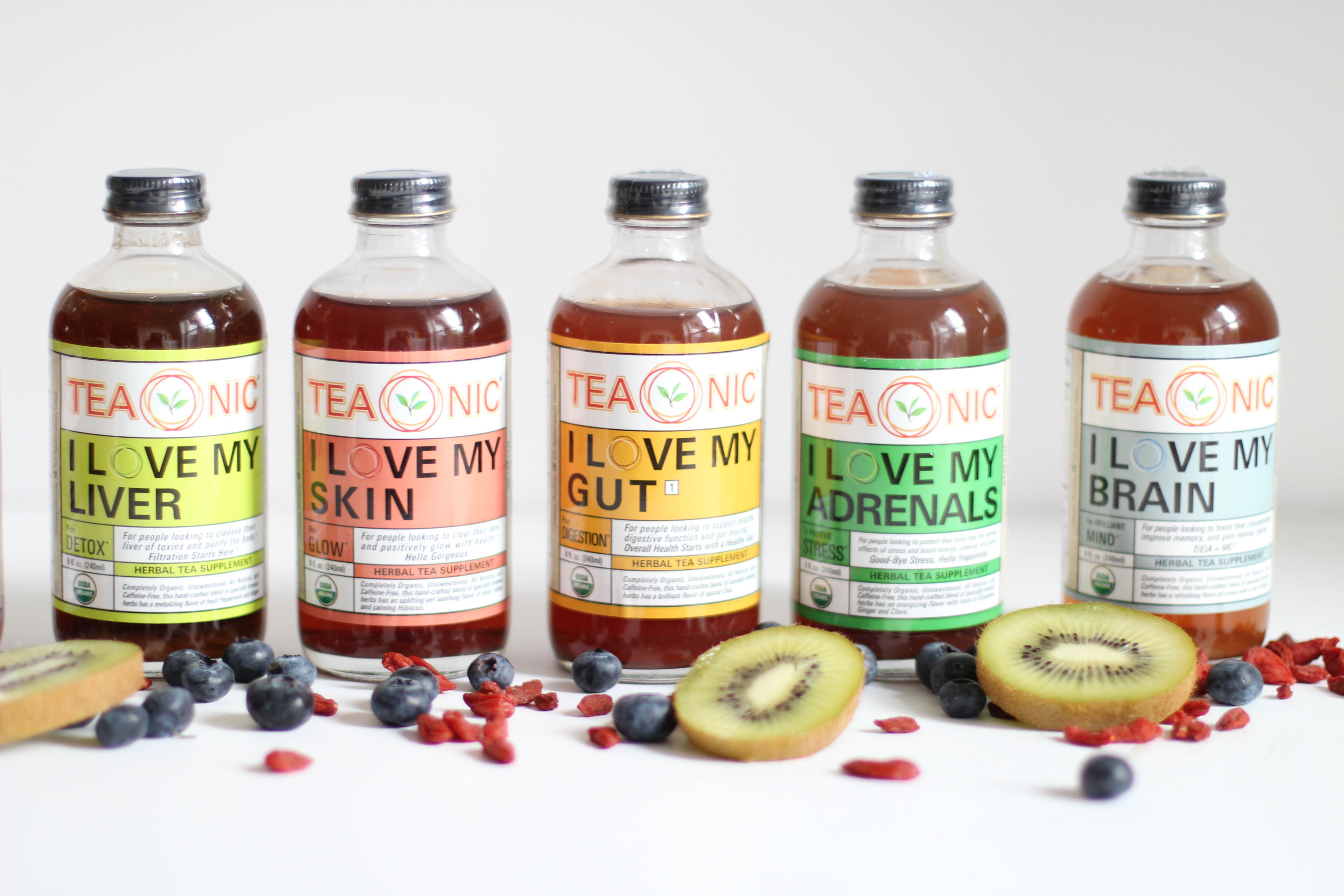 Feel like jazzing up the tea routine? Switch it up and throw it in a smoothie! Check out their smoothie recipe cards here.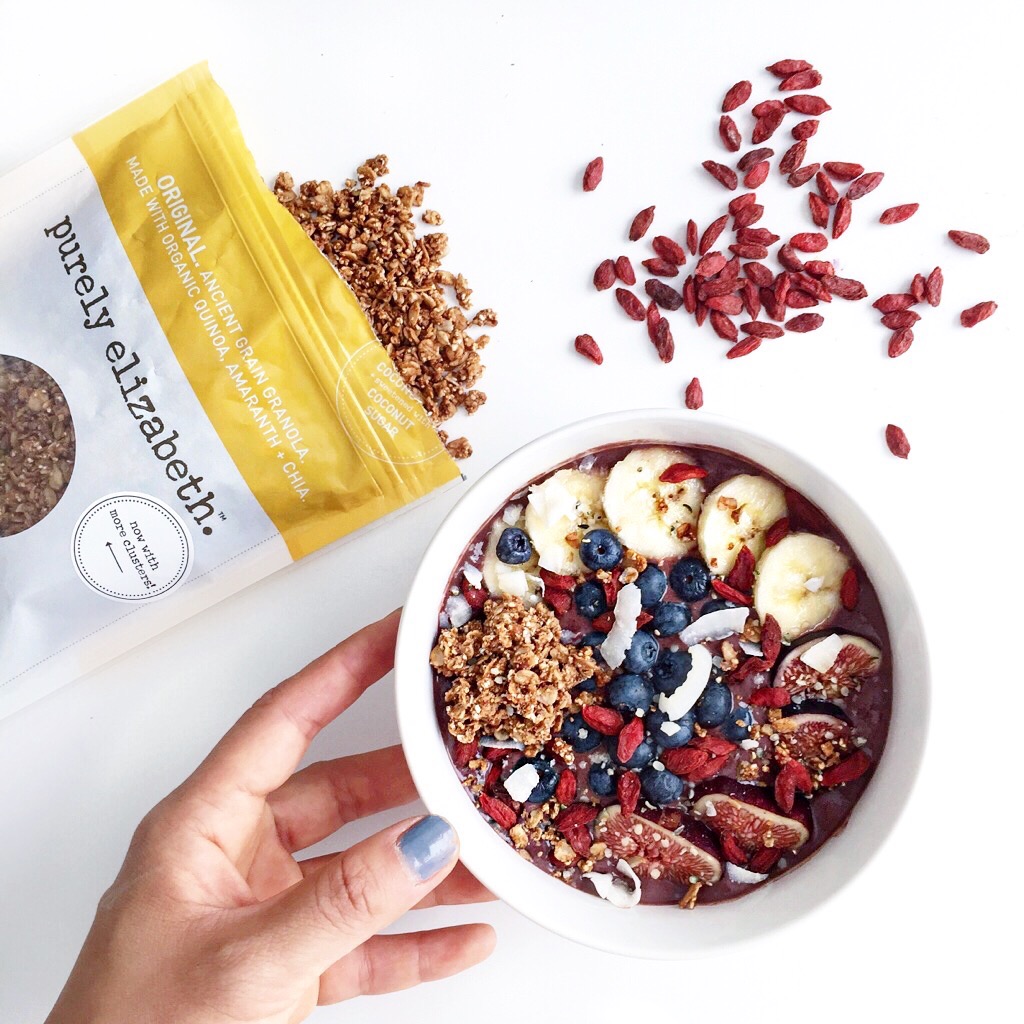 Right now, Teaonic is offering 30% off an order with the promo code "nutritionhappens" – perfect chance try it out yourself! (Shop here)

(Visited 338 times, 1 visits today)