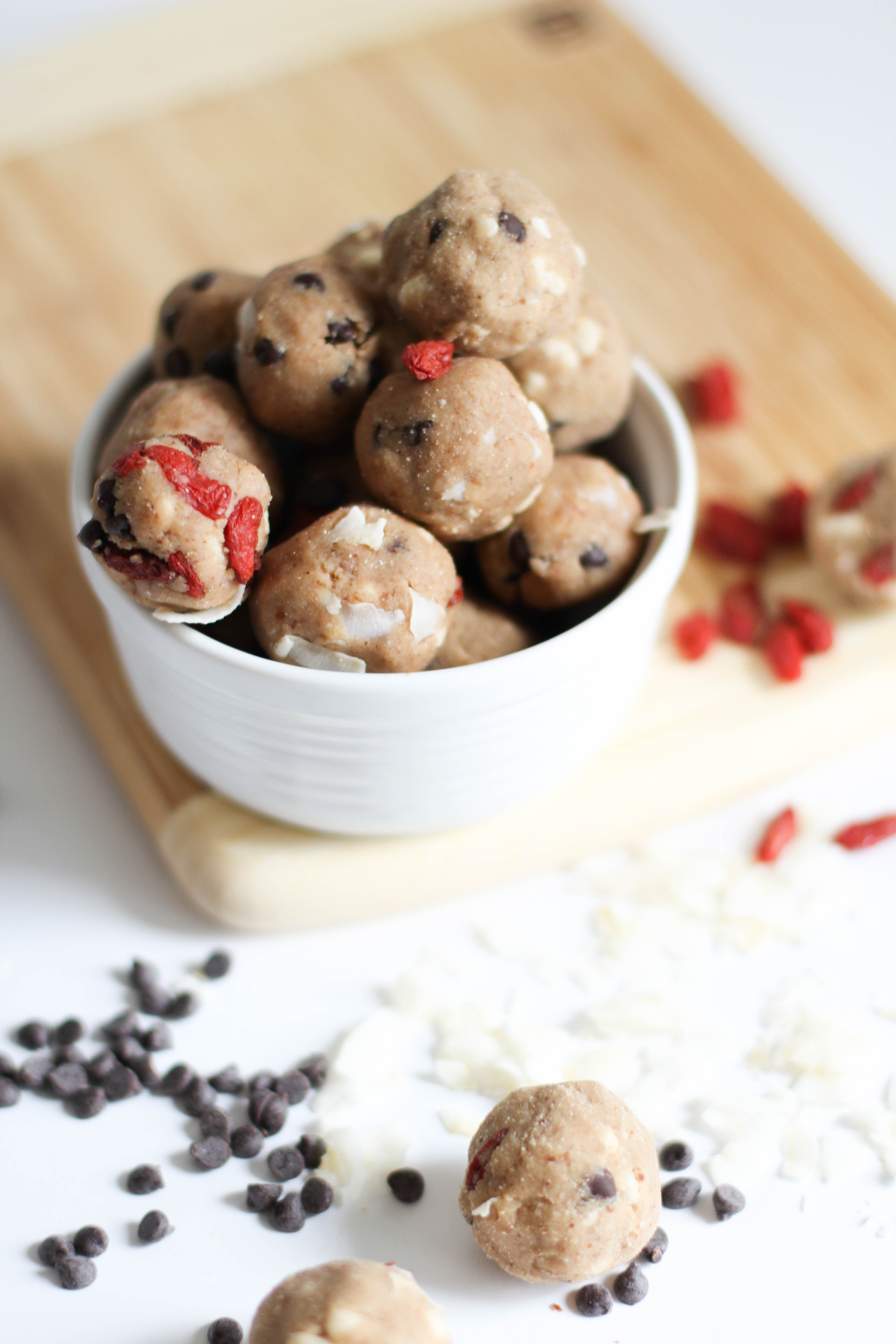 Before you roll your eyes at me and say "not another healthy ball recipe" and silently think I'm one basic betch (which, I do admit myself than I am in fact, 100% a #basicbetch) I have to let you know that I originally had no intention of sharing this recipe with the world.
BUT that would seriously be one tragic nonexistent blog post because friends, these are damn good. I ate the entire first perfected batch within 48 hours. Sorry, marathon training makes you want to eat three houses and four garages. Life goes on.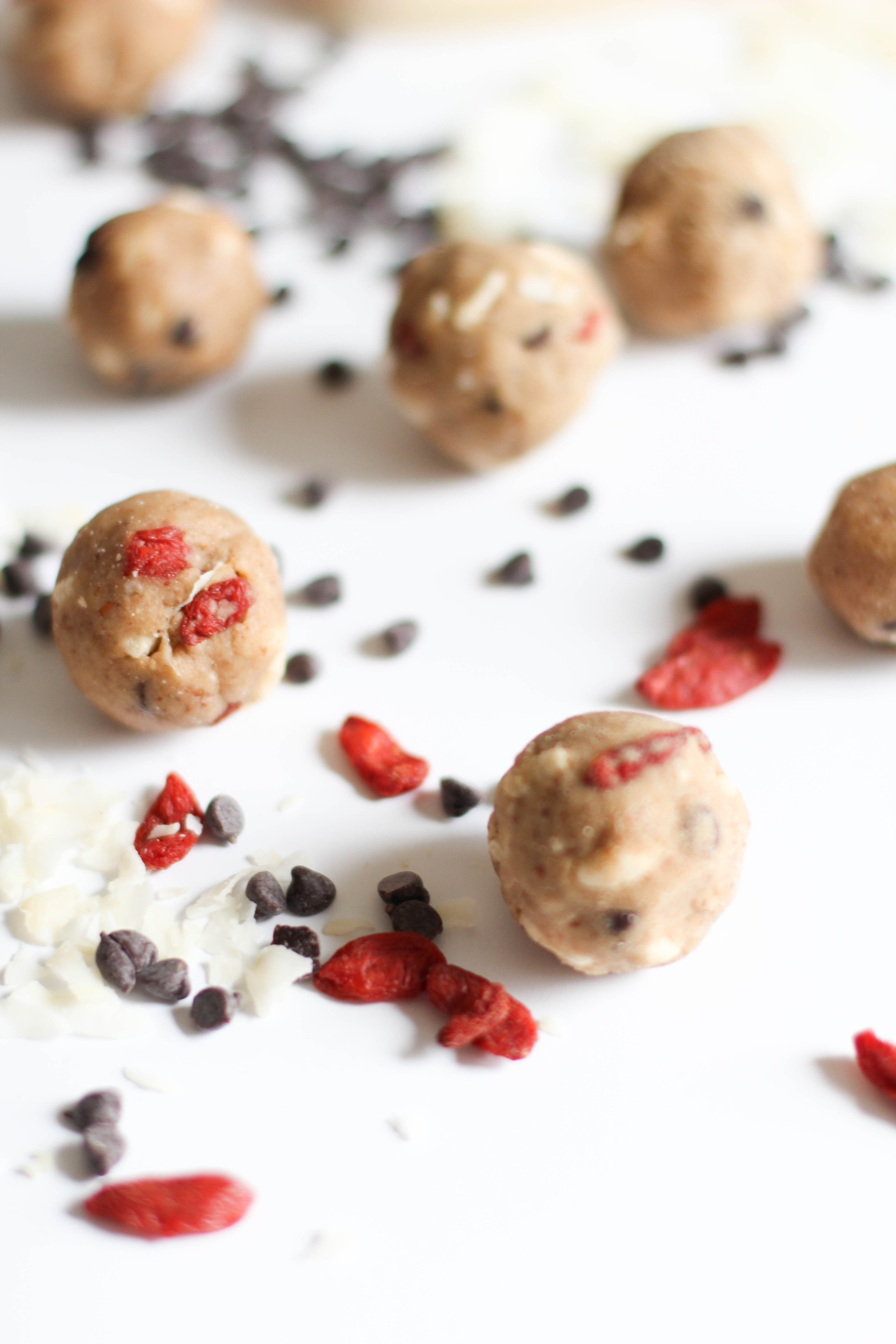 I was craving a few bites of doughy cookie goodness but with all my favorite superfoods – goji berries, coconut flakes, and chocolate chips (which, in a health nut's state of mind, is basically nature's candy).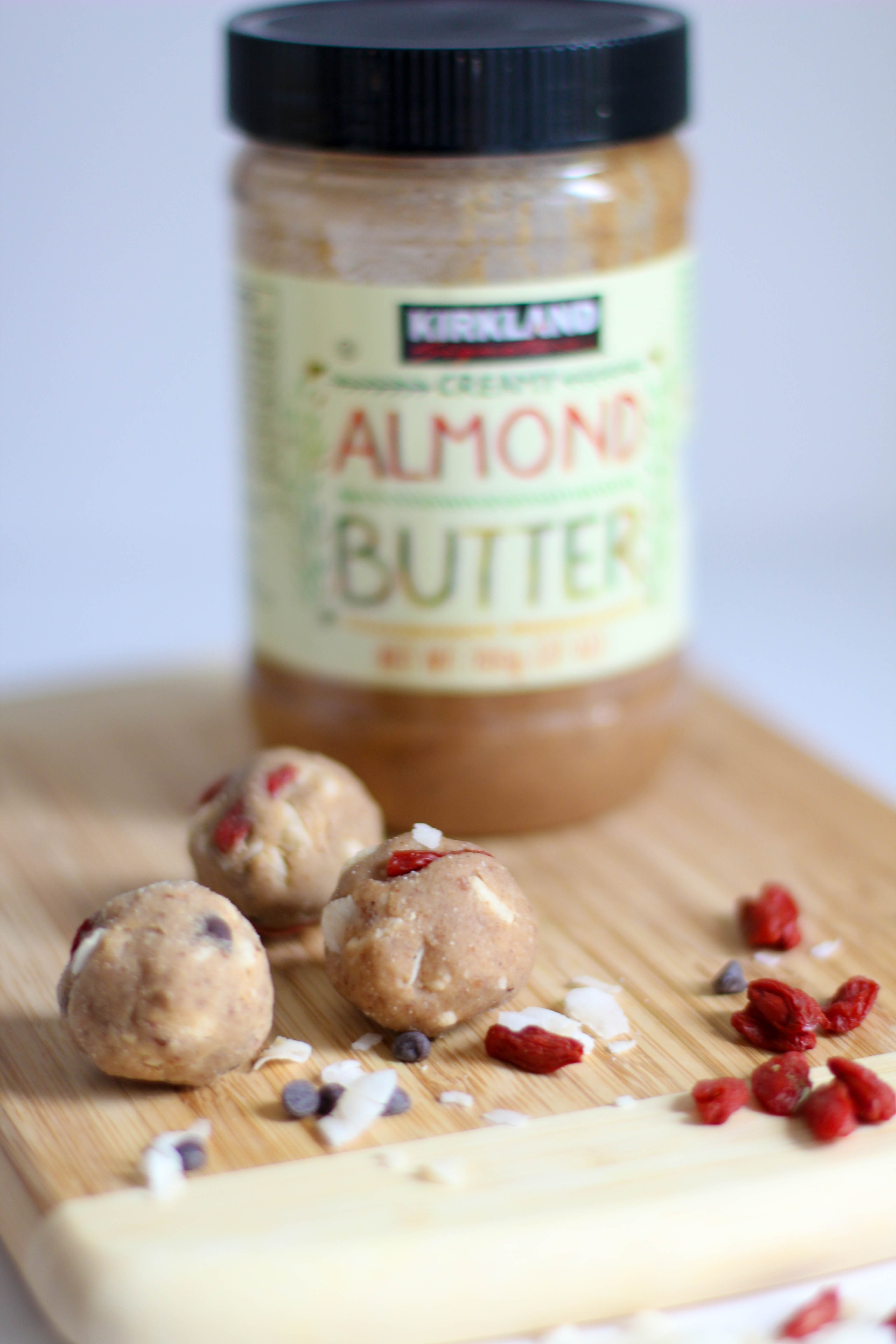 Okay, so chocolate chips isn't a superfood. Technically, cacao powder is, but chocolate chips are deliciously and cute and what is a cookie dough without chocolate chips? Seriously can't even with you guys!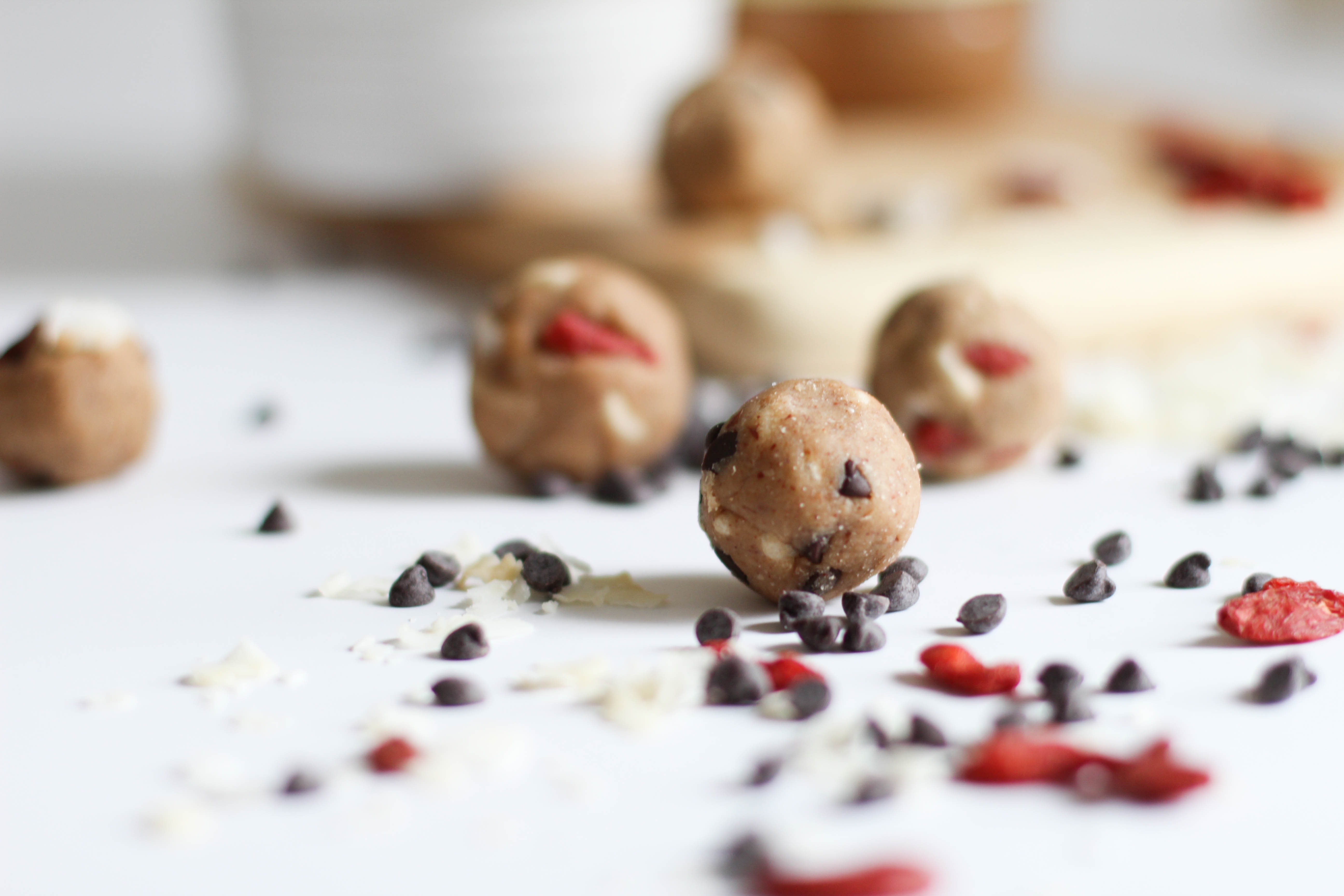 I added brown rice krispy cereal from One Degree Organics for that extra texture. It's like both your childhood favorite desserts combined into one (cookie dough + rice krispy treats) to form an healthier, adult version of a super dessert. (it's not just a healthy dessert, it's a cool and trendy and healthyish ball shaped dessert). Does quoting Mean Girls age you? If so, then then I am 23 going on ancient because the movie is going on eleven years strong and I haven't stopped quoting it. You too?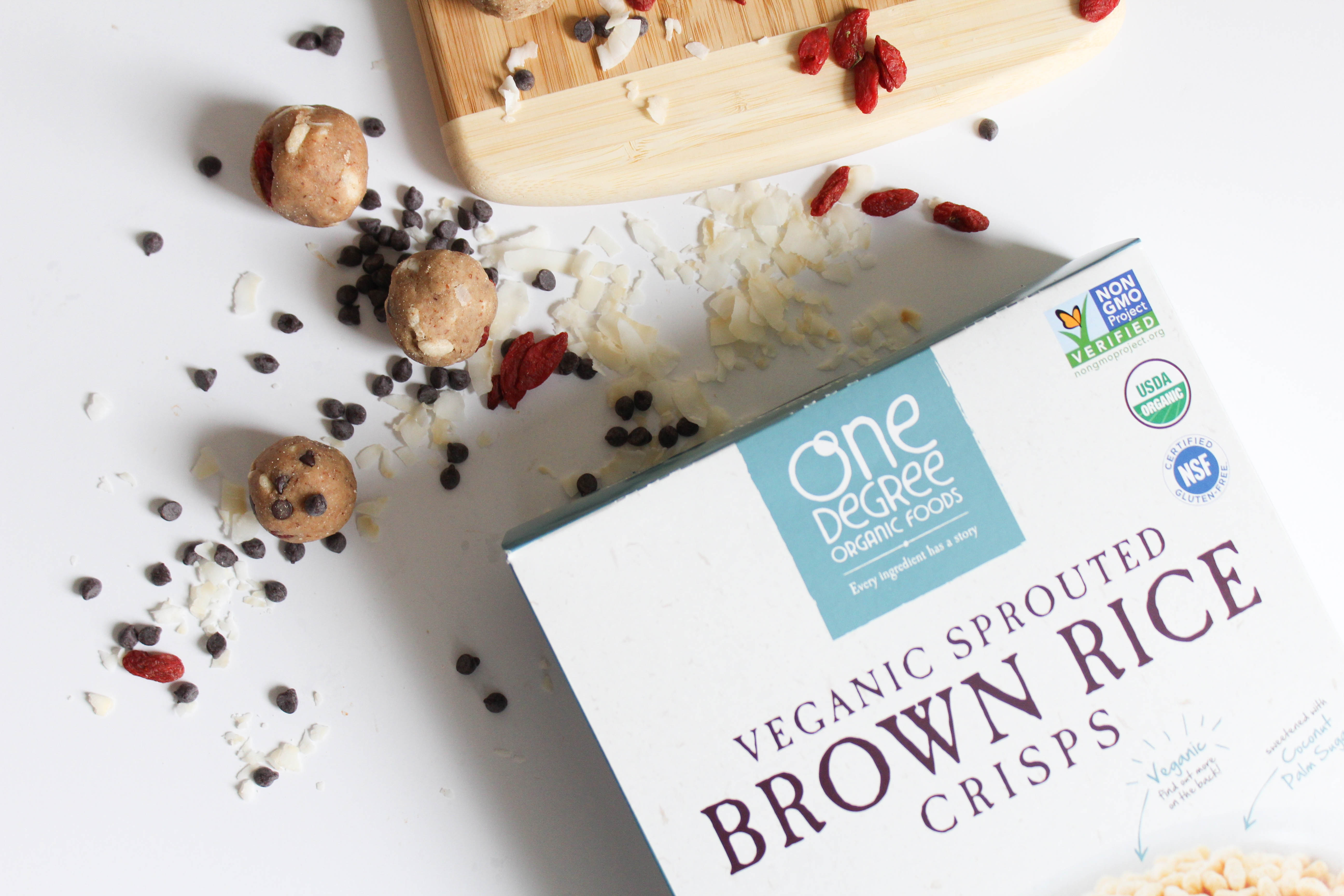 And have you guys worked with spelt flour before? As you can see, it's quite common around my kitchen. It's a softer version of wheat flour so your recipes come out with this dreamy doughy texture, which is what I am all about. It's also a few grams higher in protein if that's your cup of tea, but seriously, run out to your bulk bins and grab a bag to play with. Cookie dough is like play dough for adults. Except you can actually eat it – growing up does have its perks!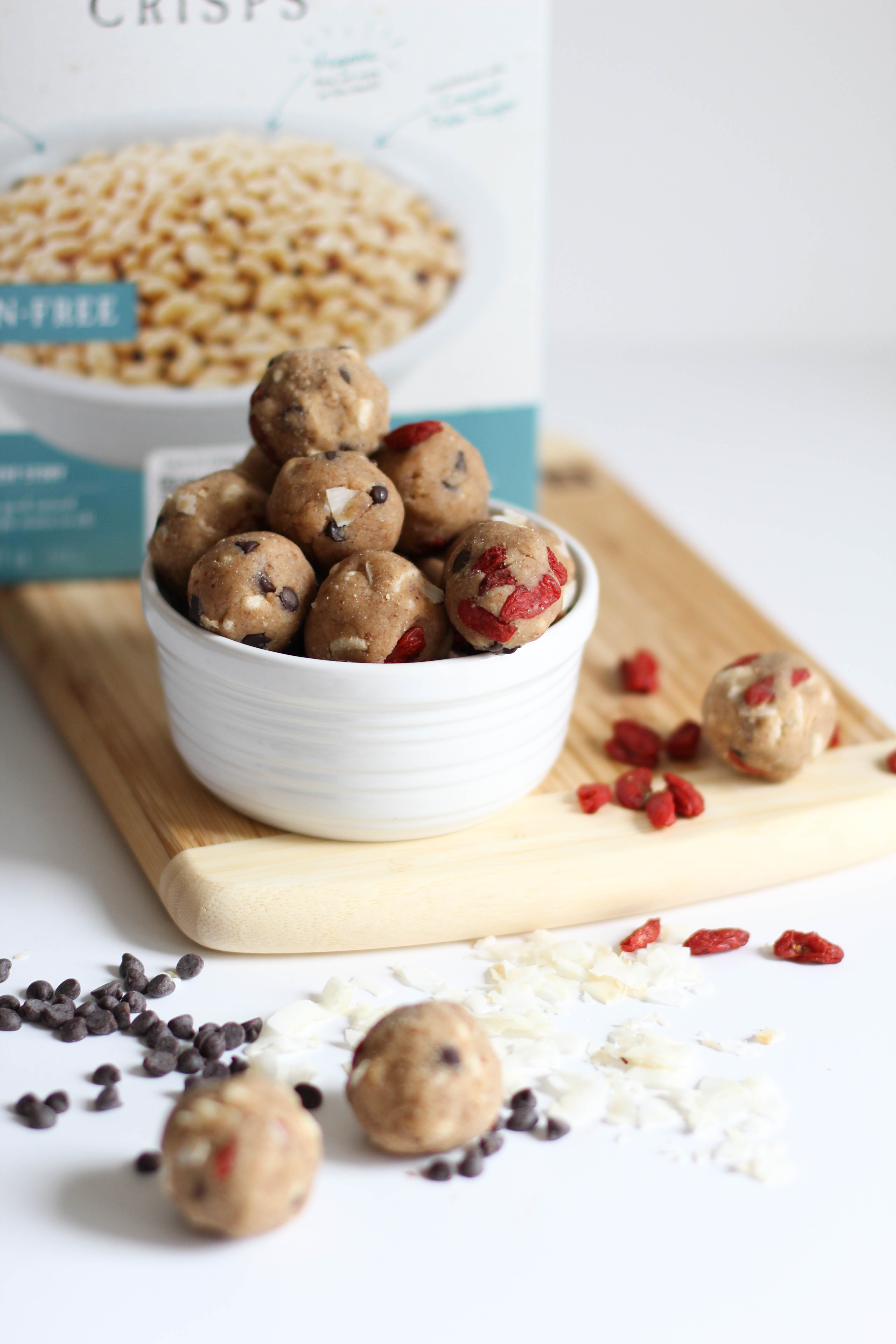 Coconut Chocolate Chip Goji Berry Cookie Dough Bites
2015-08-23 20:13:41
A healthier and delicious bite of vegan no bake cookie dough with coconut, goji berries, and chocolate chips.
Ingredients
1 cup spelt flour*
1/2 cup brown krispy rice cereal
1/4 cup coconut flour
1/4 cup almond flour
1/4 cup maple syrup
1/4 cup creamy almond butter
1/4 coconut oil, melted
1 tsp vanilla extract
1/4 cup chocolate chips
*Additions: 1/4 cup unsweetened coconut flakes, 1/4 cup goji berries
Instructions
In a large mixing bowl, combine spelt flour, coconut flour, almond flour, and brown krispy rice cereal.
In a separate bowl, mix together almond butter, coconut oil, maple syrup, and vanilla extract.
Add liquid mixture to flour mixture. Slowly combine the mixtures together - the more you stir, the more the texture will begin to form.
Fold in chocolate chips, goji berries, and coconut flakes into the dough. Roll into bite sized pieces.
Place in freezer for 15 minutes before serving. Sneak a bite before.
Store in freezer.
Notes
*Feel free to sub in superfoods of choice
**I've also tried this with oat flour. It works, but spelt flour forms more of that "doughy" consistency, which is what I recommend!
Nutrition Happens http://www.nutritionhappens.com/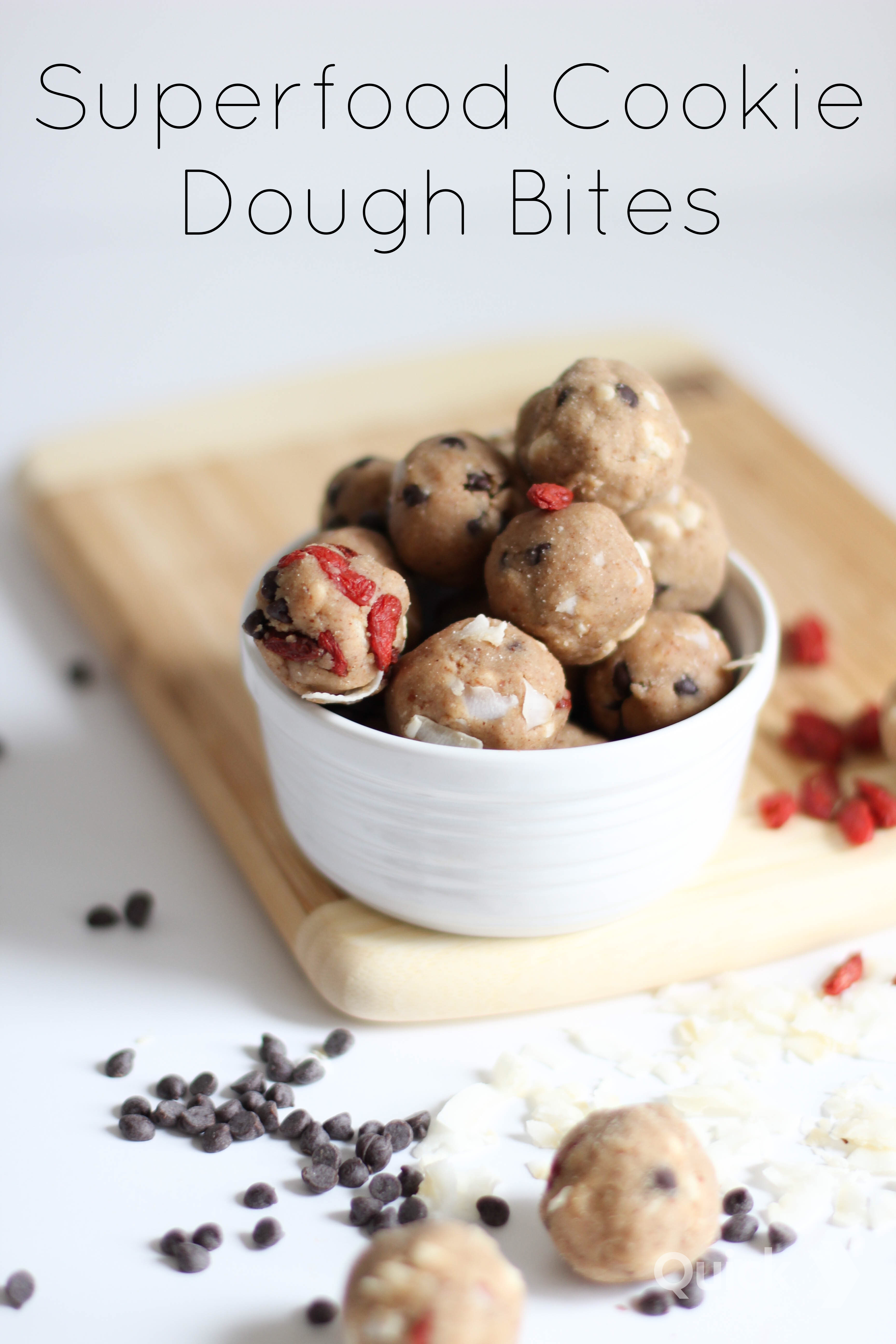 (Visited 235 times, 1 visits today)