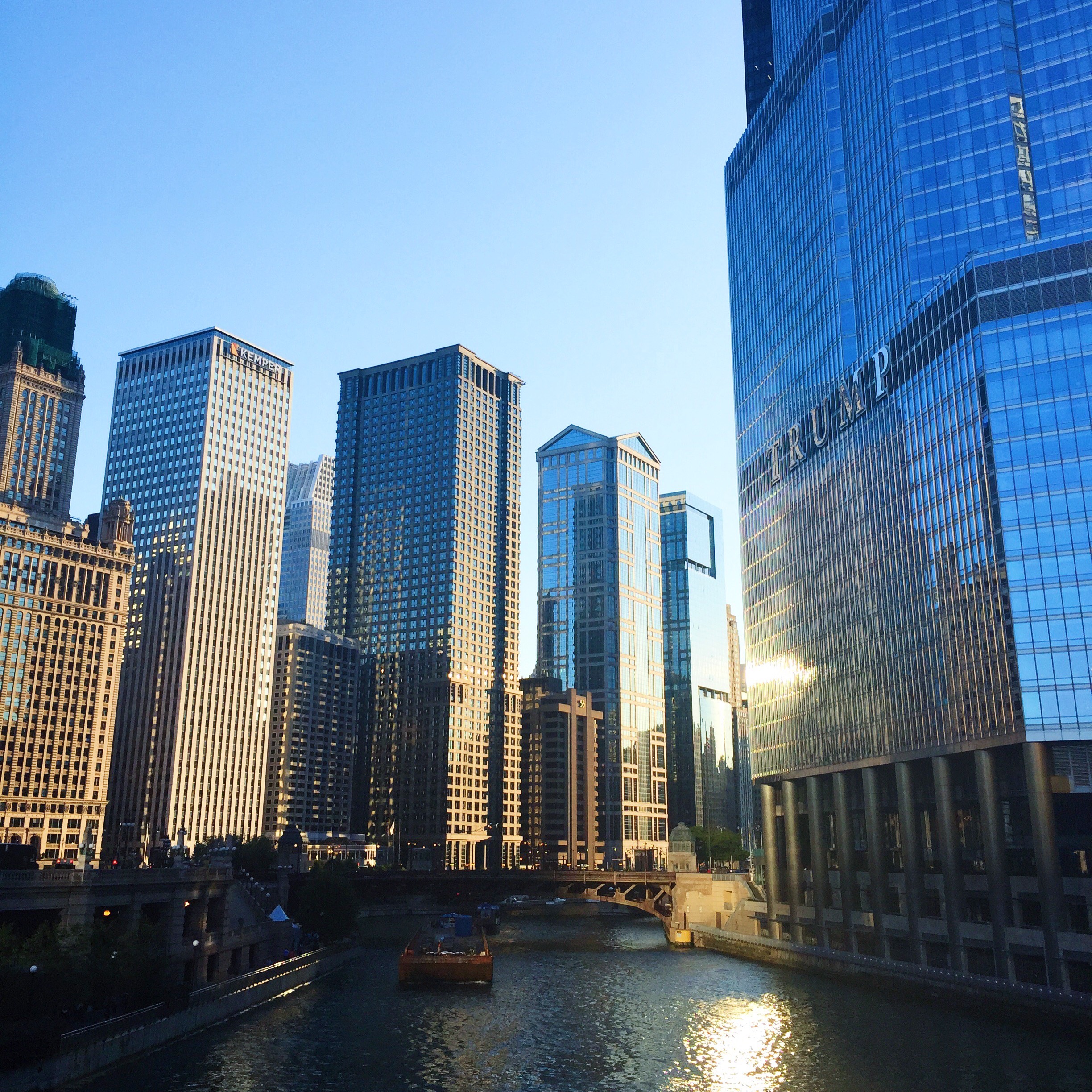 Okay, time flies. Because how is it that I have already been in Chicago for almost three weeks?
It's incredibly fun here – the shopping, food, festivals – you can have it all at the palm of your hands. Thank goodness my dietetic internship doesn't start officially until the end of the month, because I feel like a superfoodie in Whole Foods when I walk around the neighborhoods in Chicago – what a beautiful and thriving city!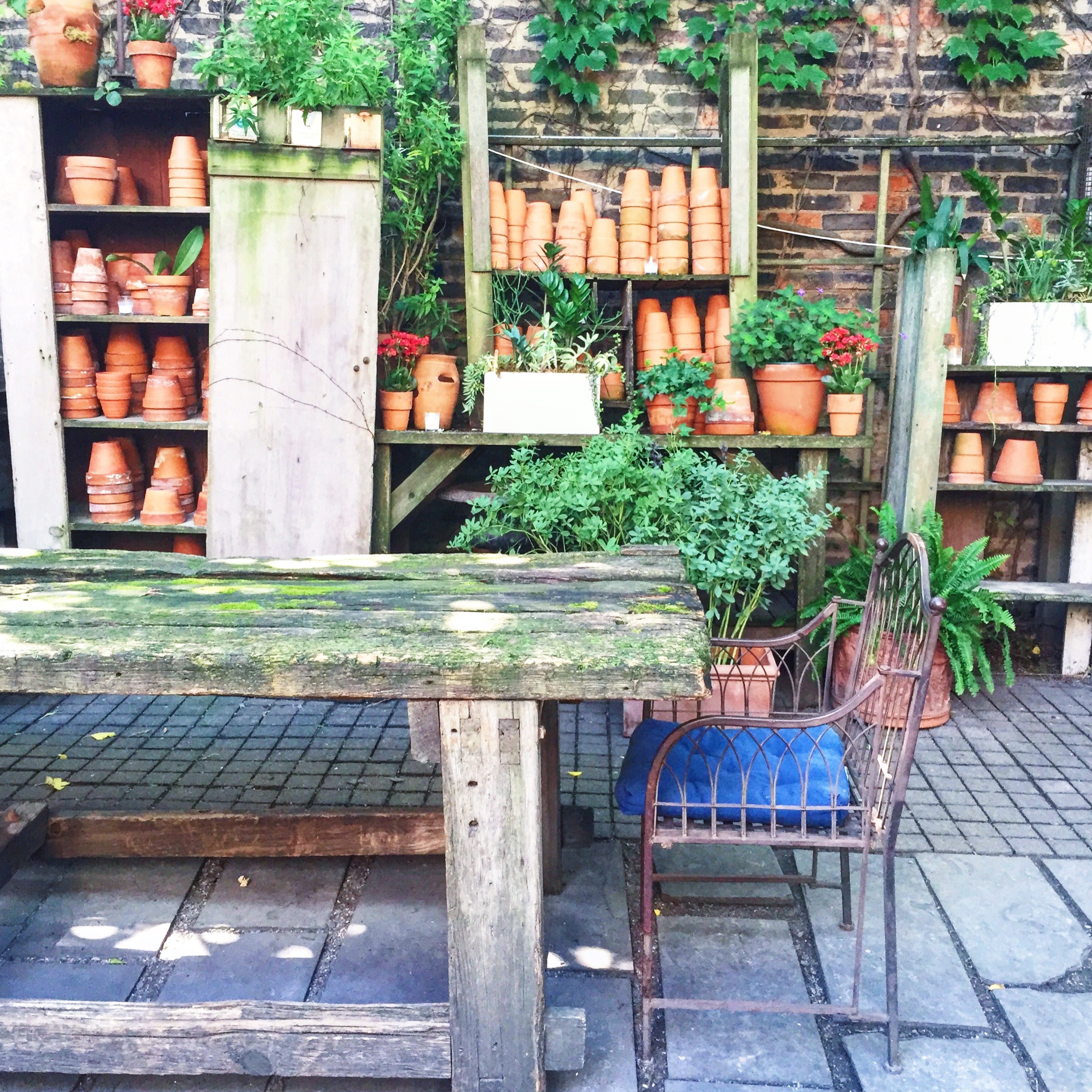 Here are a few notable places I've scoped out since I've been here, in no particular order: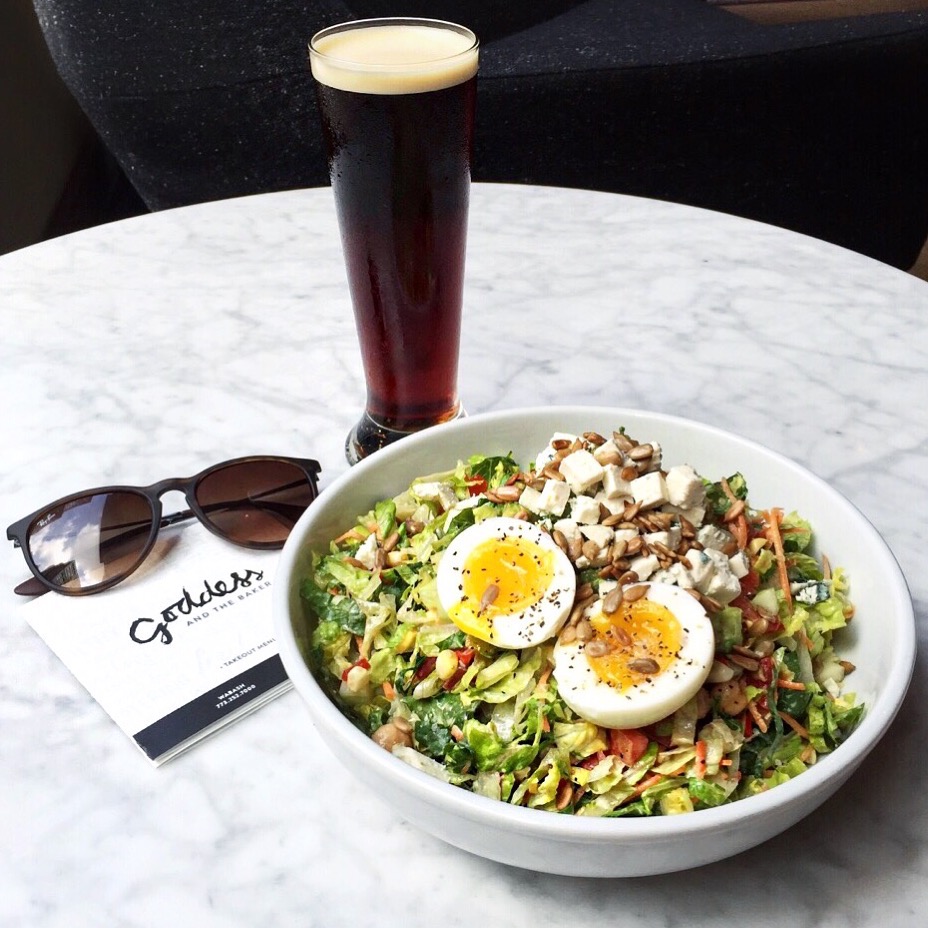 You know how in Charleston, The Daily was like my go-to spot? I might have found a similar Chicago go-to spot at the Goddess and Baker! Think all day cafe and espresso bar (with Stumptown's nitro cold brew, on tap) with a bakery + salads + sandwiches + beer/wine/tea + a variety of local and unique foodie products scattered throughout the store. Pictured above is the "Baker's Chopped" – with a signature 6 minute poached egg. I love that the soup menu is seasonally and changes daily!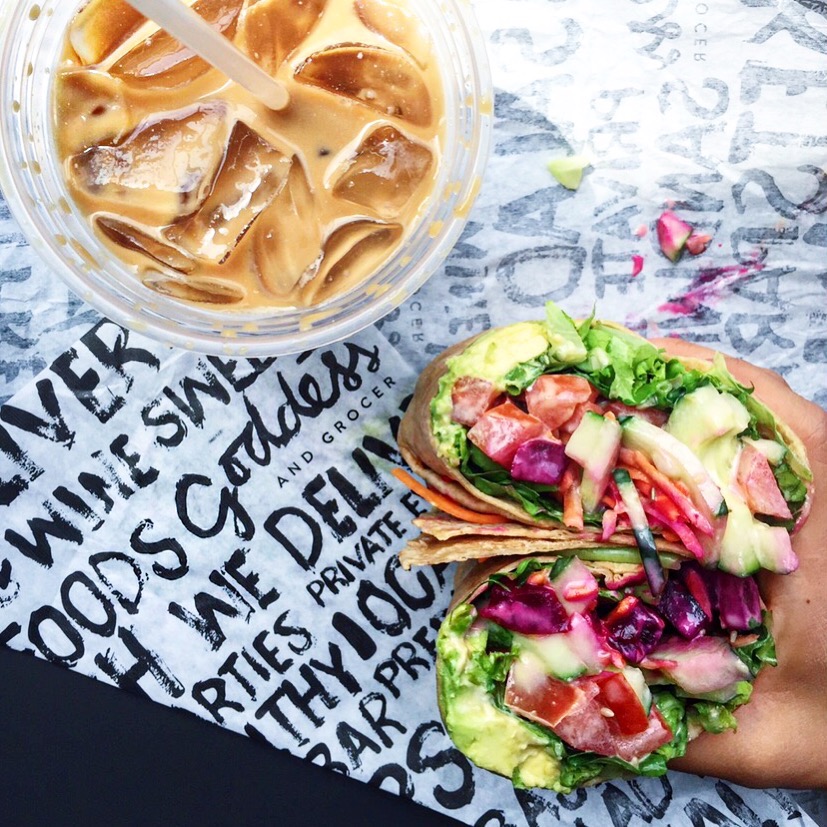 Goddess and Grocer is Goddess and Baker's sister store – minus the bakery. It's similar to its sister store, except as the name implies, there is a prepared food section instead of a bakery. Quinoa salads, wraps, and sandwiches is scattered throughout the menu. I love the Garden Goddess wrap – mainly for its kick-ass goddess dressing! (avocado + cucumber + carrot + tomato + beets + spinach + lettuce + goddess dressing)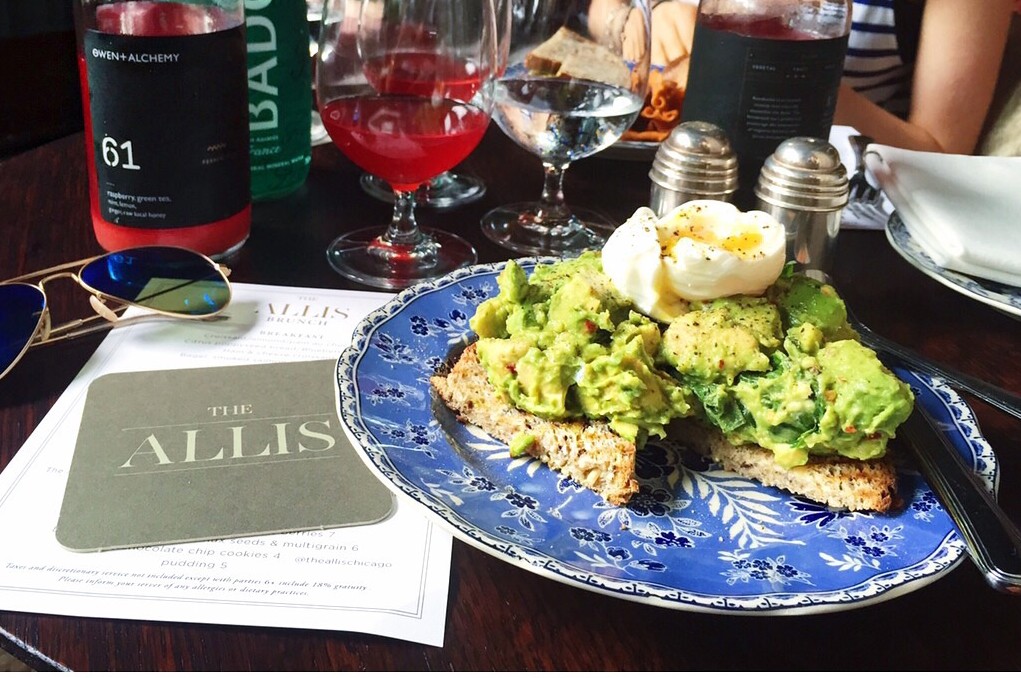 Located in the West Loop, the Allis is tucked away inside of the Soho House Chicago. The interior is beautiful – moody antique-esqe lighting with cozy chairs and wooden tables. I met my friend Addie from Chickpea in the City (the cutest chickpea you'll ever meet, like seriously – check her blog!) here for lunch. I went with a fan favorite avocado toast, which was basically made from an entire avocado and like half a a piece of toast. Tasty, regardless – you can't go wrong! They also sold Owen and Alchemy, a Chicago based juice company – we both went for no. 61, which is the raspberry green tea kombucha with local raw honey. Can't wait to also make this place a regular of mine!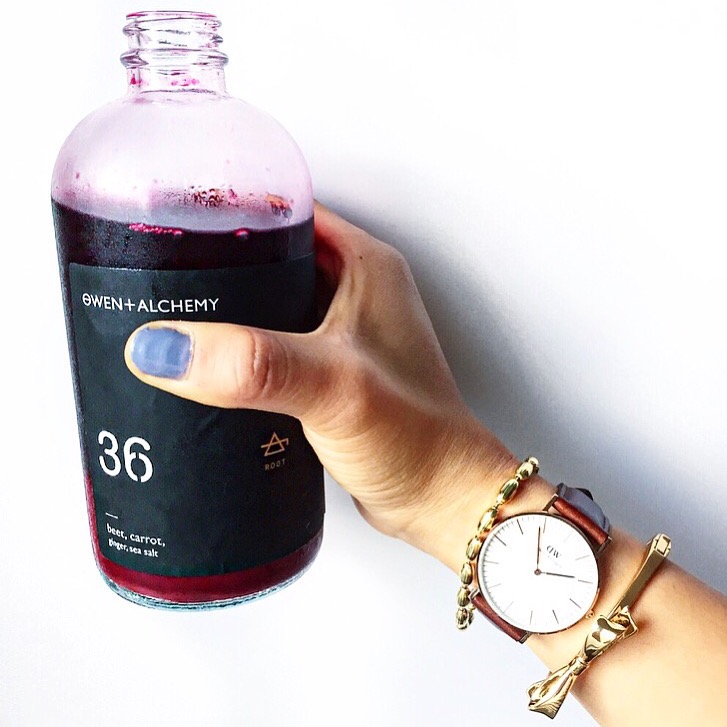 Speaking of Owen and Alchemy, it's honestly a damn good juicery. I've tried so many different juice companies over the past few years but O+A does a fabulous job. The combinations are the perfect veggie to fruit ratio and not overly sweet at all. In addition to the store front located in Logan Square, there is also a pop up inside of Eataly Chicago. I've reached for the no. 36 a few times – it's a refreshing combination of beets, carrots, ginger, and sea salt. Honestly, the packaging is what wins me over 50% of the time – I love to repurpose them as flower vases!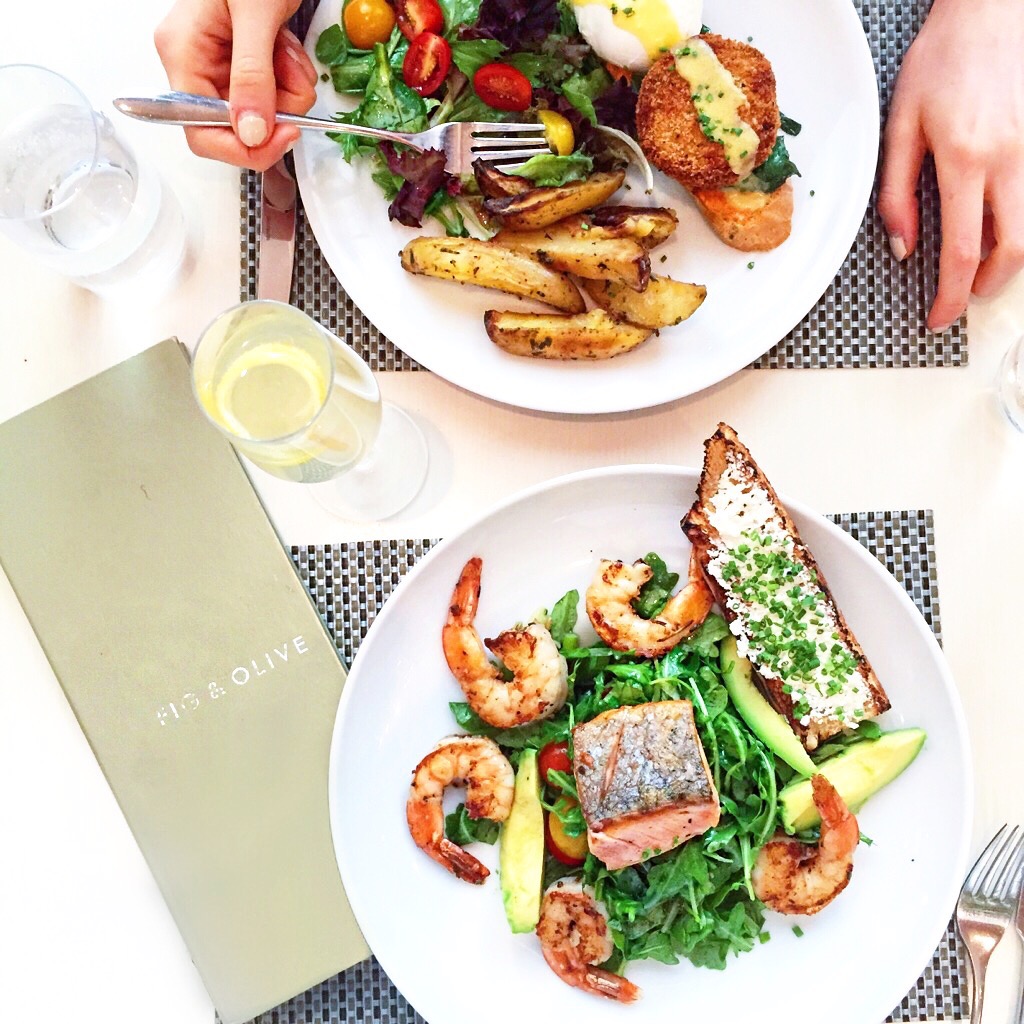 Fig & Olive is well known for its Mediterranean inspired fare, with emphasis in specialty olive oils. The different olive oils selected for each dish is unique to its flavor combinations. I knew I had to make plans at Fig & Olive (with Addie, duh – did you check out her blog yet?) because the beautiful branding caught my eye and you guys know I go weak at the knees for good decor. We went for brunch and I wasn't disappointed – can you really go wrong with crostini platters? I had the Riviera shrimp and salmon arugula salad with ricotta toast and Addie had the crab cake benedict, with a perfectly poached egg. Both 100% swoon worthy. My friend if you are reading this, you make a hell of brunch pal!
While the food was good, I really recommend Fig & Olive even if it's just to experience the interior alone. From the terra cotta ceiling to the walls adorned with olive trees, the ambience pairs so well with its Mediterranean fare and philosophy.
P.S. Are Snapchat friends? I overly use Snapchat and I have no shame – follow along at nutritionhappen (without the "s")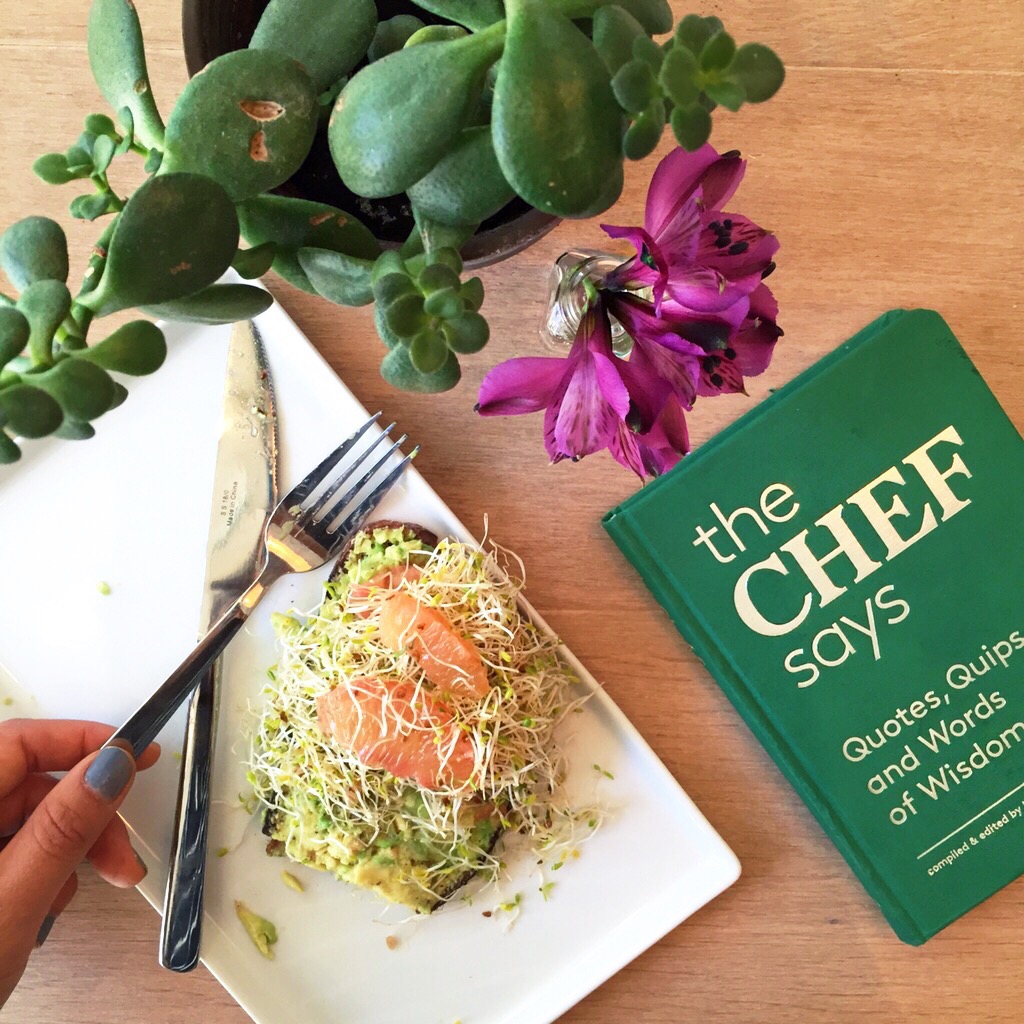 This juice and smoothie bar is located right off the Morgan green line stop, in Chicago's West Loop. When you walk in, you're not only greeted by a friendly staff, but a succulent wall (I know, let all be basic betches together). I was in a hurry to grab a bite to eat that day, so I ordered off their small toast menu – avocado with grapefruit and sprouts. The avocado toast here is customizable – so the you can customize the toast toppings. I've also tried their hearty pistachio smoothie, which is my new smoothie crush, since they make their own pistachio milk in house! Harvest Juicery also delivers juices and nut milks right to your door – no need to even step outside your house!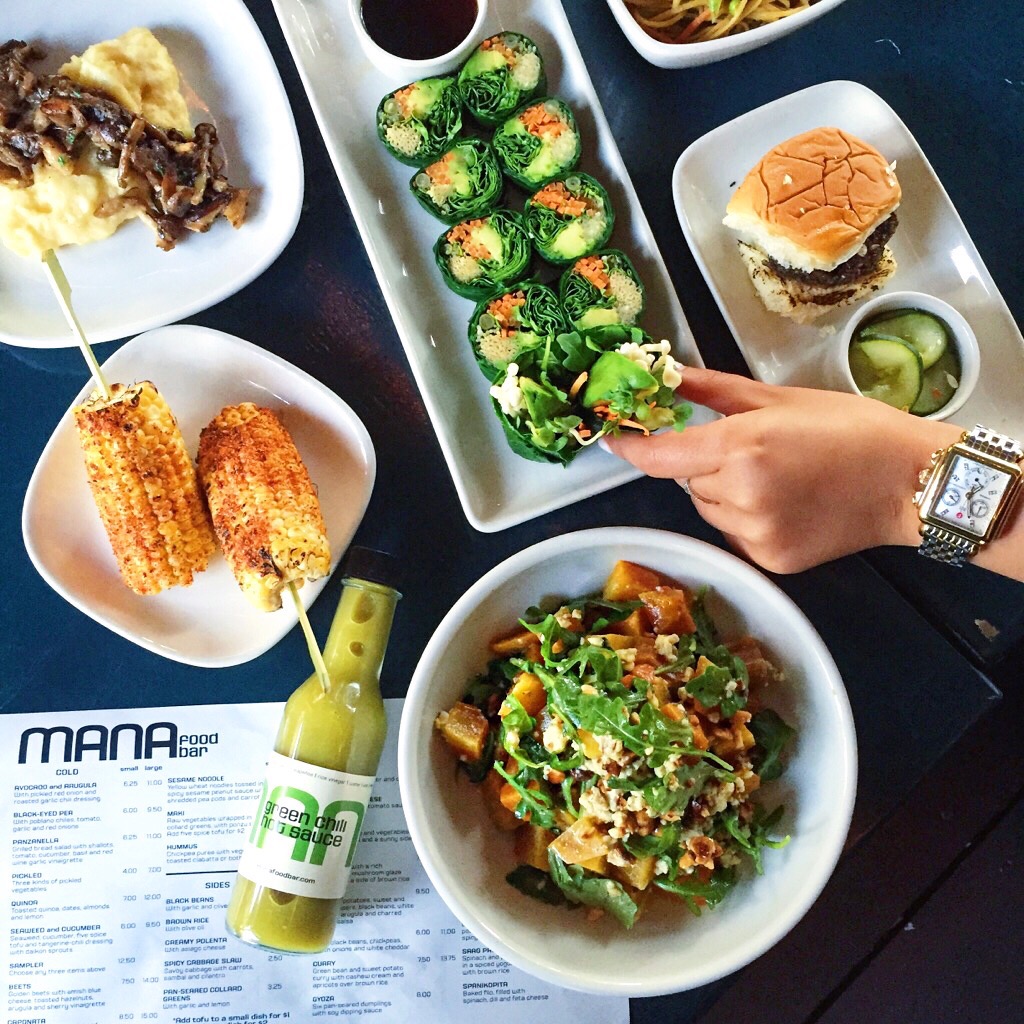 I met my friends Rosie, Uyen, and Connie at Mana for dinner the other night. There are actually few vegetarian and vegan sit-down restaurants in Chicago, and Mana is one of them. The menu is made up of vegetarian and vegan small bites that are designed to be shared. While the indoor space gets pretty dark, the patio outside is great for a summer dinner. The golden beet salad I had was combined with a sherry vinaigrette, hazelnuts, and arugula. I also had a few bites of the maki – which is just raw vegetables wrapped in collard greens – the ponzu sauce it came with makes it!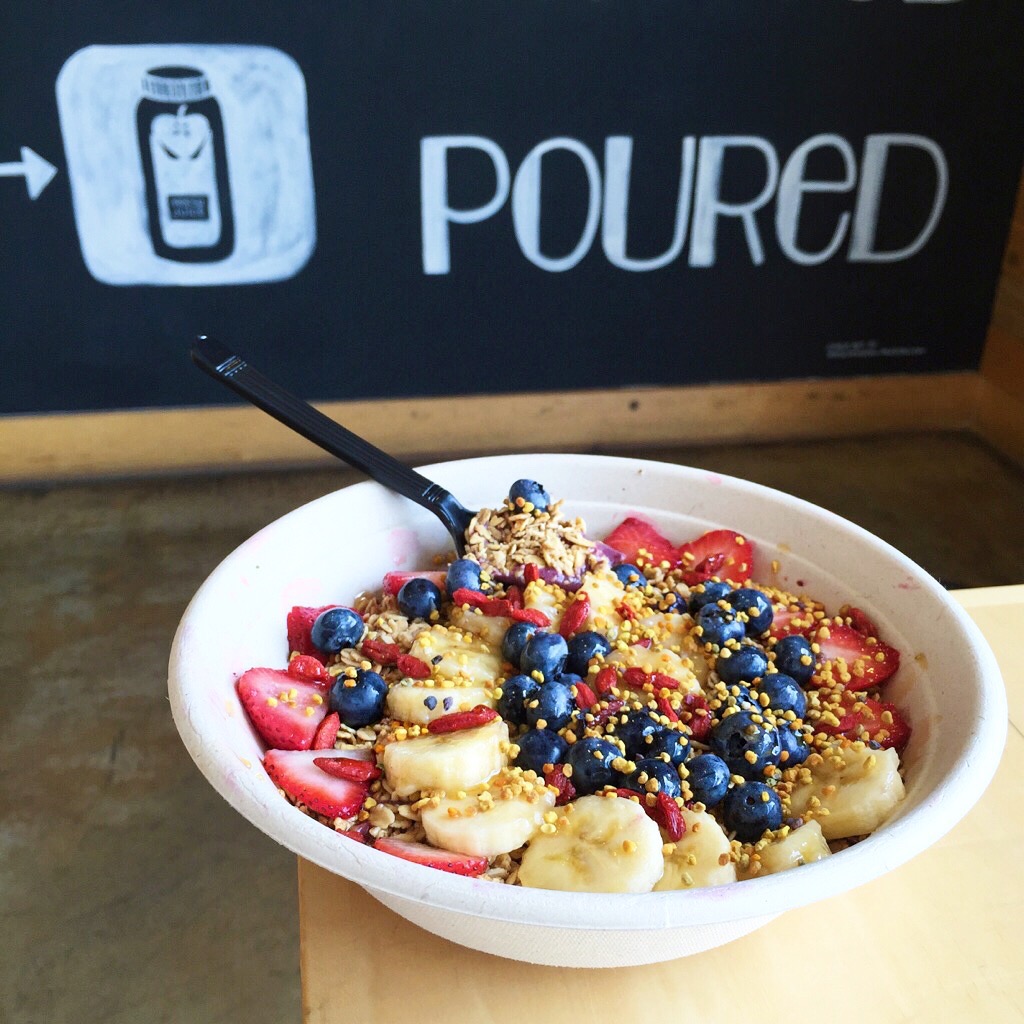 I scarfed down this acai bowl (reason why I never left myself get hangry) at Peeled Juice Bar the other day after a long day of shopping. This was the "Autobiography" – which was a base of double acai, banana, strawberry, and nut milk topped with housemate granola, banana, strawberry, blueberry, goji berries, bee pollen, and raw honey. While the flavors worked well together, it still lacked the thick consistency I love in a good acai bowl – so the search continues for a good bowl in the Chicago area!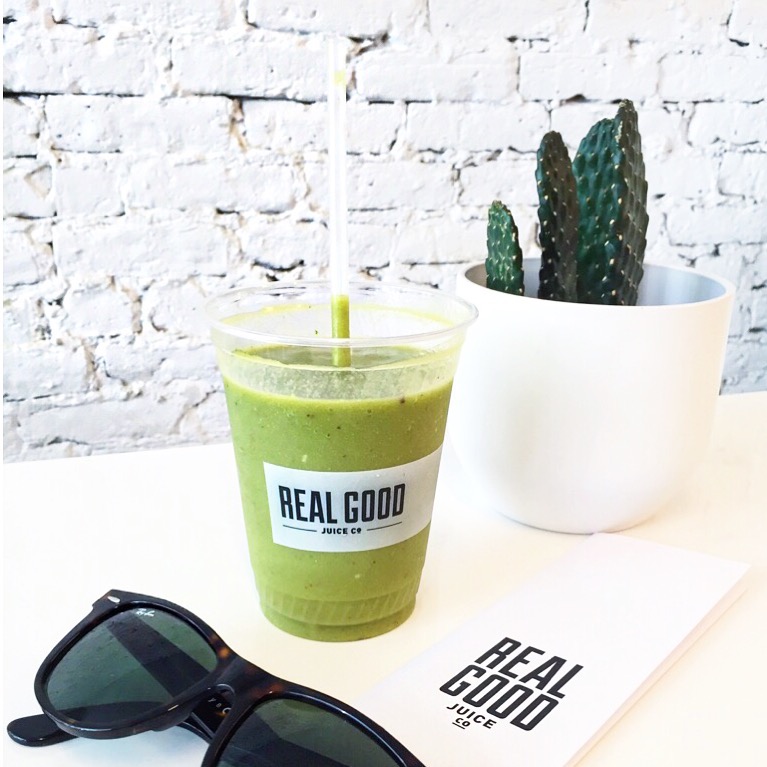 …..and real good smoothies. I tried the "Yello! You've Reached the Greensteins"(matcha + arugula + avocado + banana + apple) and it did itself justice – and how witty are the names? Arugula is definitely an acquired taste in smoothies, but I personally like the zippiness it adds. However, the real star of the show was the "Punky Juice-ster" – a combination of matcha, almond milk, chia seeds, chlorophyll and mint. I think I could drink that by the gallons – so refreshing! You can check out a full menu here.
Any Chicago recommendations for me? Send them my way!
(Visited 1,172 times, 3 visits today)