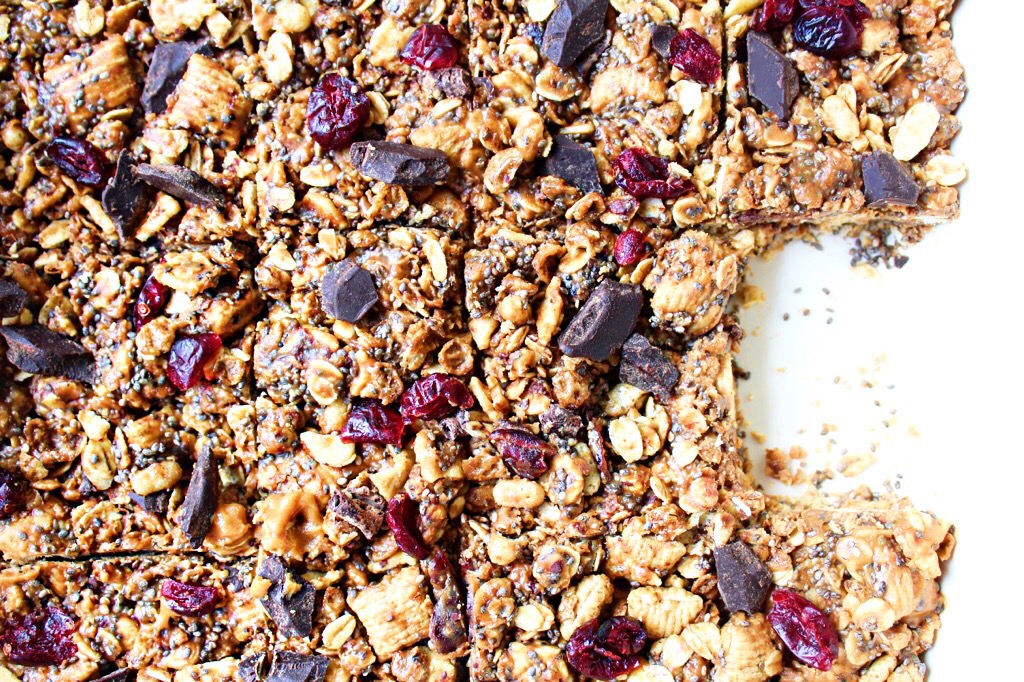 Happy news – I locked down on a new apartment! I have been traveling in and out of the Chicago area the past few weeks to get everything situated, so right now the next big move is the actual moving part. My bag is perpetually packed these days because I am traveling around so much, but you know a trip is not a trip till the travel snacks are involved.
There are approximately 203450345034 granola bar recipes out there, but as you know, I'm all about the minimal ingredient, no fuss, good for you ones.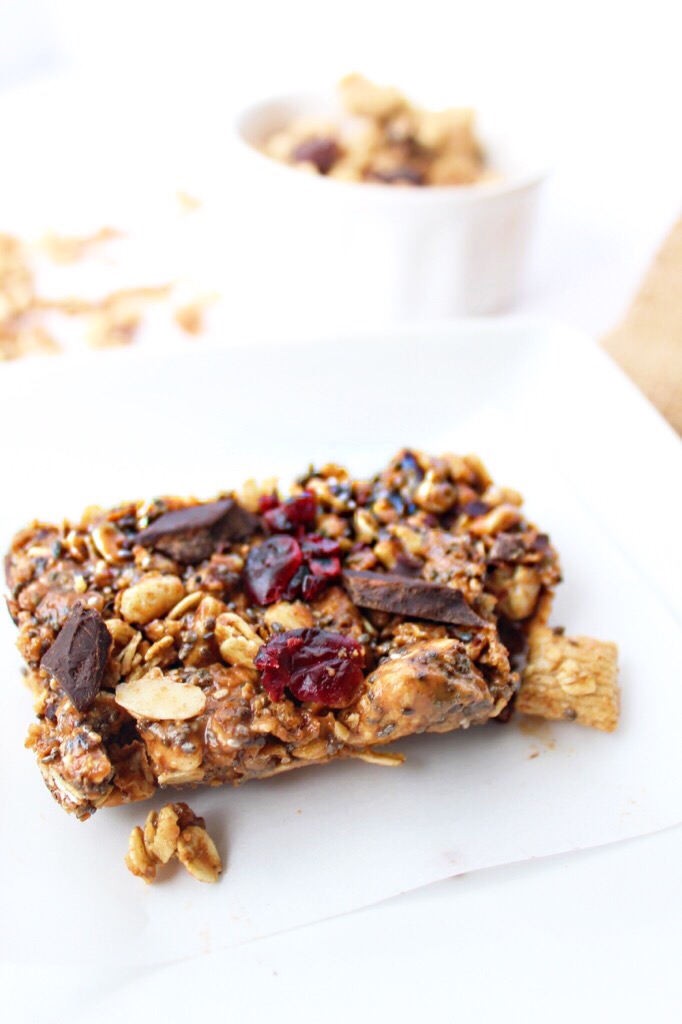 Barbara's Bakery was kind enough to send over some of their new granola cereals – which I had a feeling I was going to love because I'm obsessed with the puffins cereal.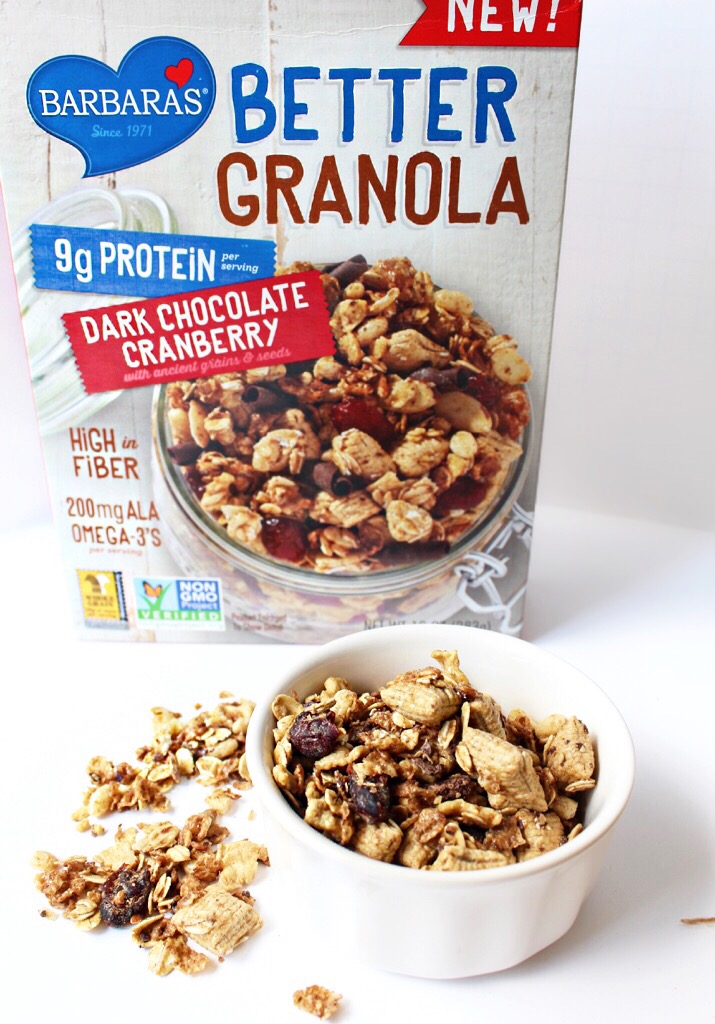 Puffins are the bomb dot com because at 5 grams of sugar per serving, it's like dessert for breakfast! I like to pair it with unsweetened almond or cashew milk and fresh berries – great for a light breakfast or snack.
The new Better Granola is a combination of granola with puffins – a puffin lover's dream come true! For a full 2/3 cup serving, it also has 9 grams of protein.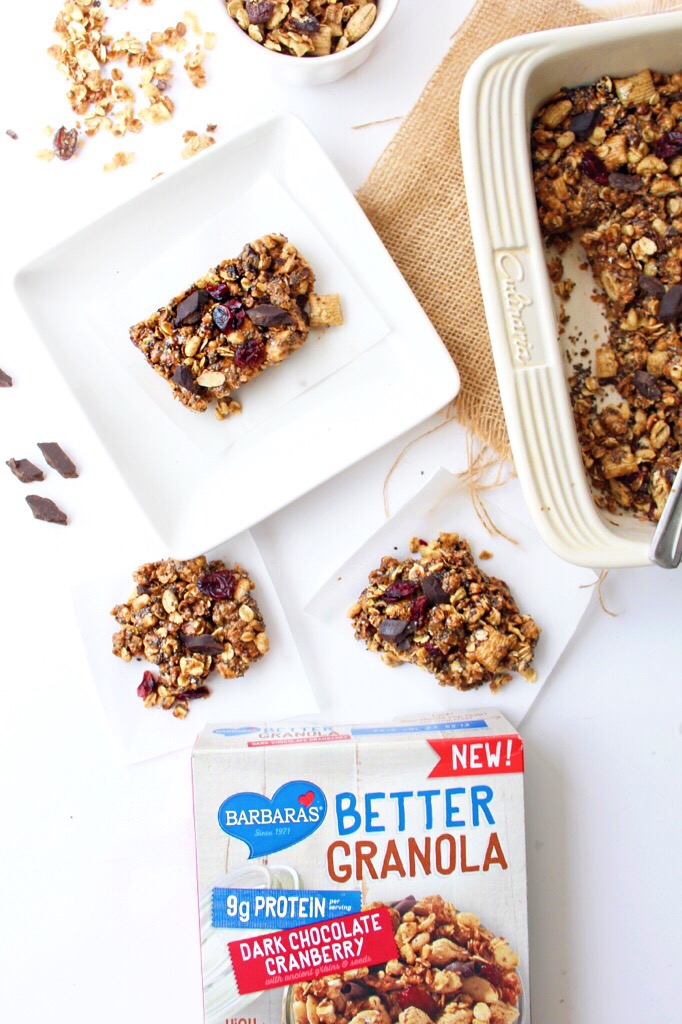 I made these 4 ingredient cereal bars as part of my emergency travel snacks. Sorry not sorry 45% of my travel bag is food.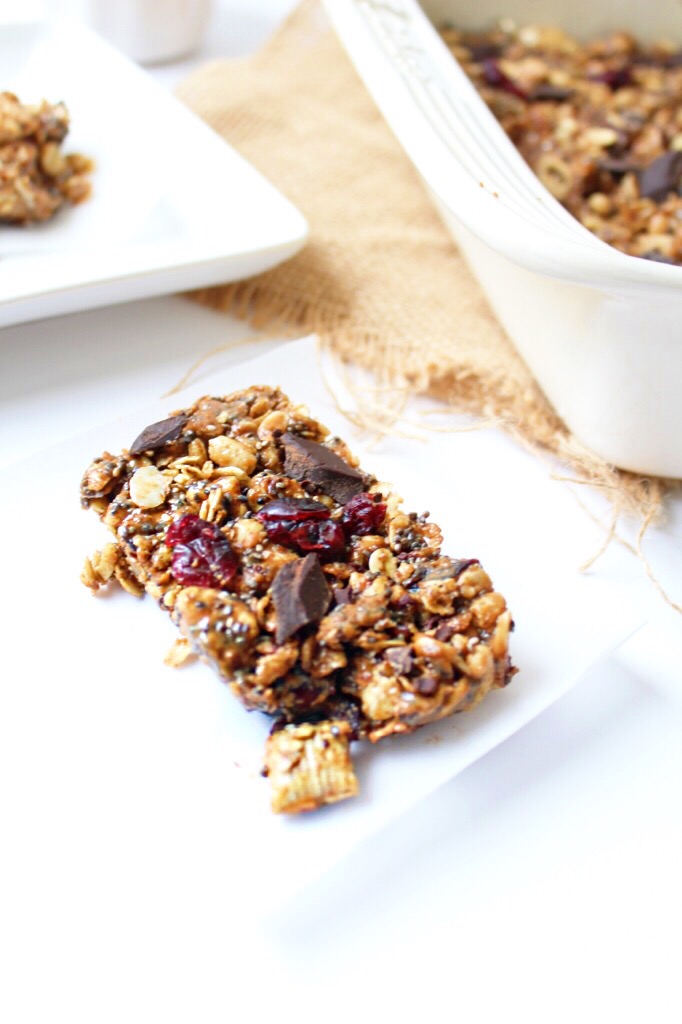 I combined the granola with almond butter and chia seeds to boost the protein for extra staying power. Traveling with the hangries is totally not my style – keep your bags stocked and your body will thank you!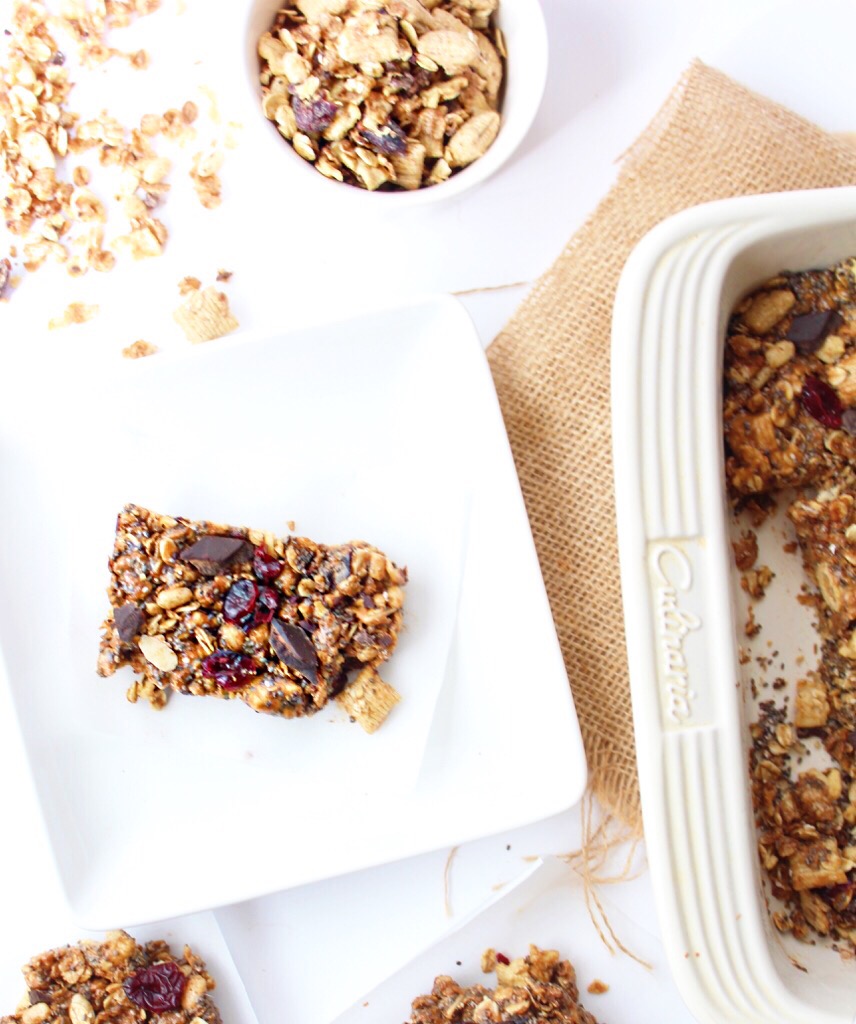 Dark Chocolate Cranberry Protein Cereal Bar (4 Ingredient)
2015-06-11 14:37:48
A no bake 4 ingredient healthy granola bar using Barbara's dark chocolate cranberry granola cereal.
Ingredients
1 box (10oz) Barbara's Dark Chocolate Cranberry granola cereal
1/4 cup chia seeds
2/3 cup natural almond butter
1/4 cup maple syrup*
Instructions
In a large bowl combine granola with chia seeds.
In a separate microwavable bowl, combine almond butter and maple syrup. Heat the mixture in the microwave at 20 second intervals, stirring as you go. Repeat once, for at total of 40 seconds.
Combine peanut butter mixture with granola mixture. Mix well.
Add mixture to a 9 x 9 pan and place in freezer for minimum 1 hour.
Remove from freezer and cut into squares - makes 12 bars.
Notes
Can sub in liquid sweetener of your choice, i.e. honey.
Nutrition Happens http://www.nutritionhappens.com/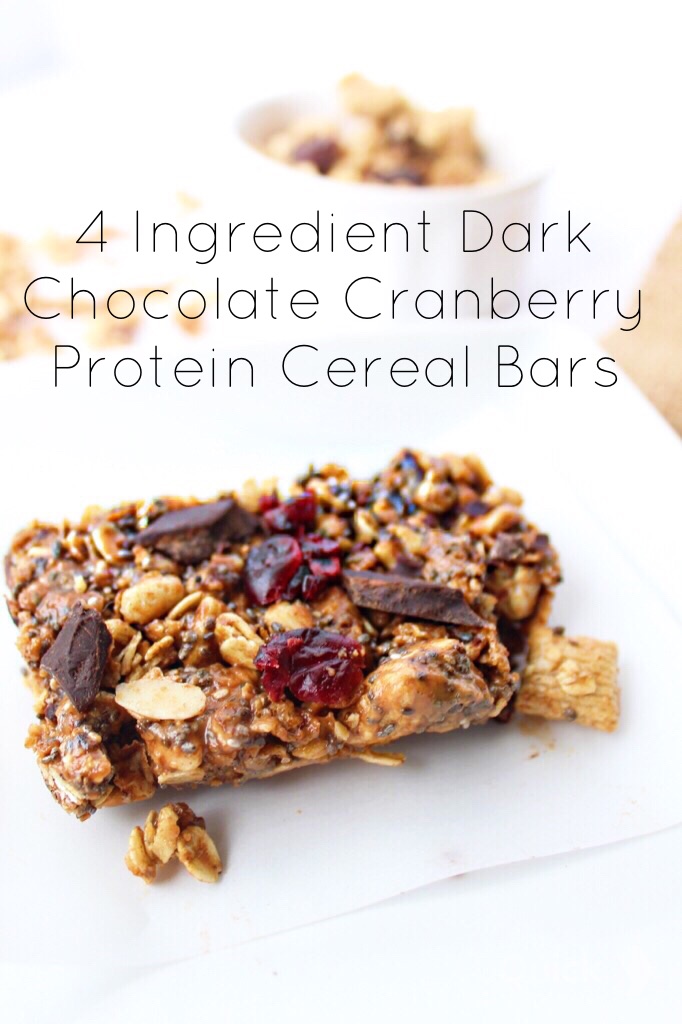 (Visited 213 times, 1 visits today)