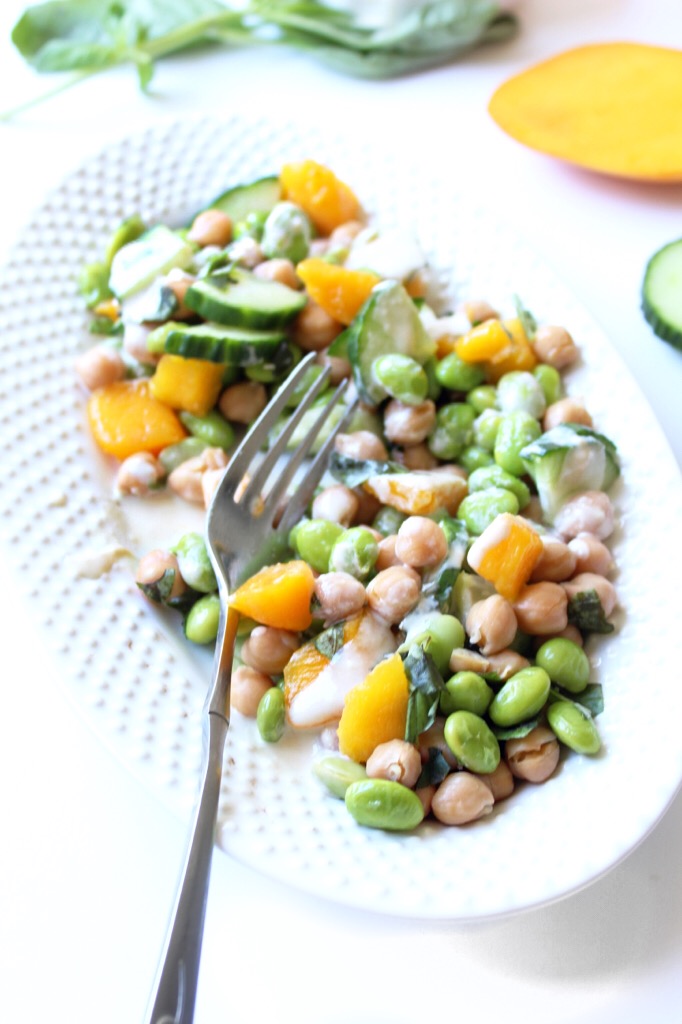 Summer, is that you?
It hit 90 degrees the other day in Charleston, so in my mind it's basically a yes. With the recent warmer weather, I've also increased my beach days from zero to a million in a month so needless to say, I've got boat days, summer stripes, and berry picking on my mind.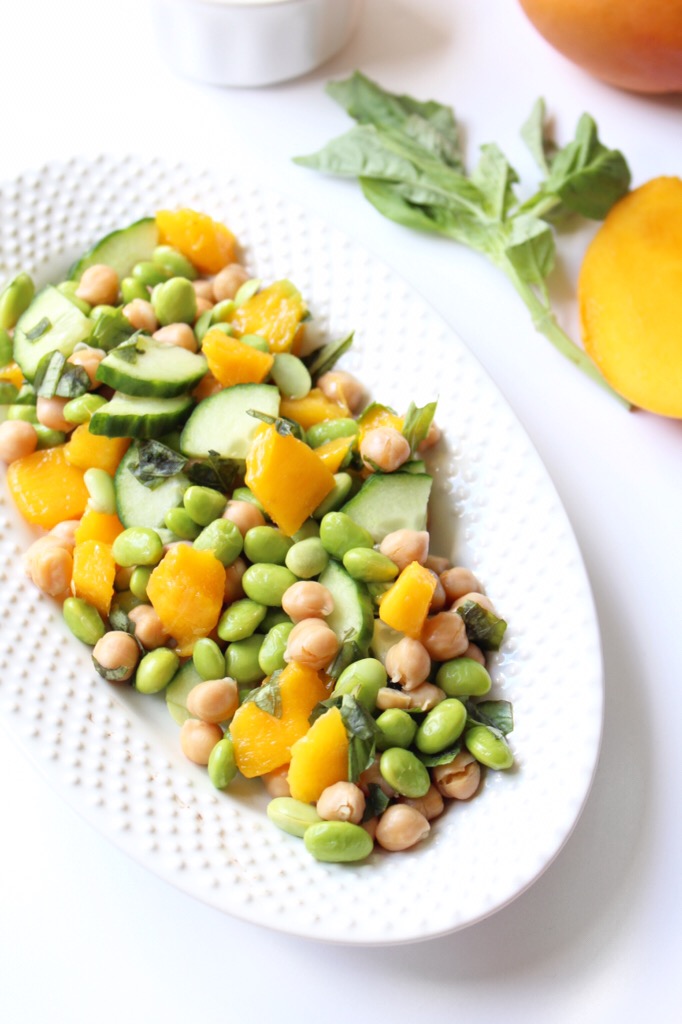 There's something about the heat that induces watermelon cravings and less hot baked anything. Between traveling, the toasty weather, and packing things up in Charleston to start my transition to Chicago, my "cooking" in the last two months meant throwing random produce into a bowl and topping it with an egg or eating half an avocado with a piece of toast. The other week I spent seven days straight brown boxing at Whole Foods…hashtag what is a 401k. P.S. their balsamic tofu + kale pad thai is my perpetual addiction.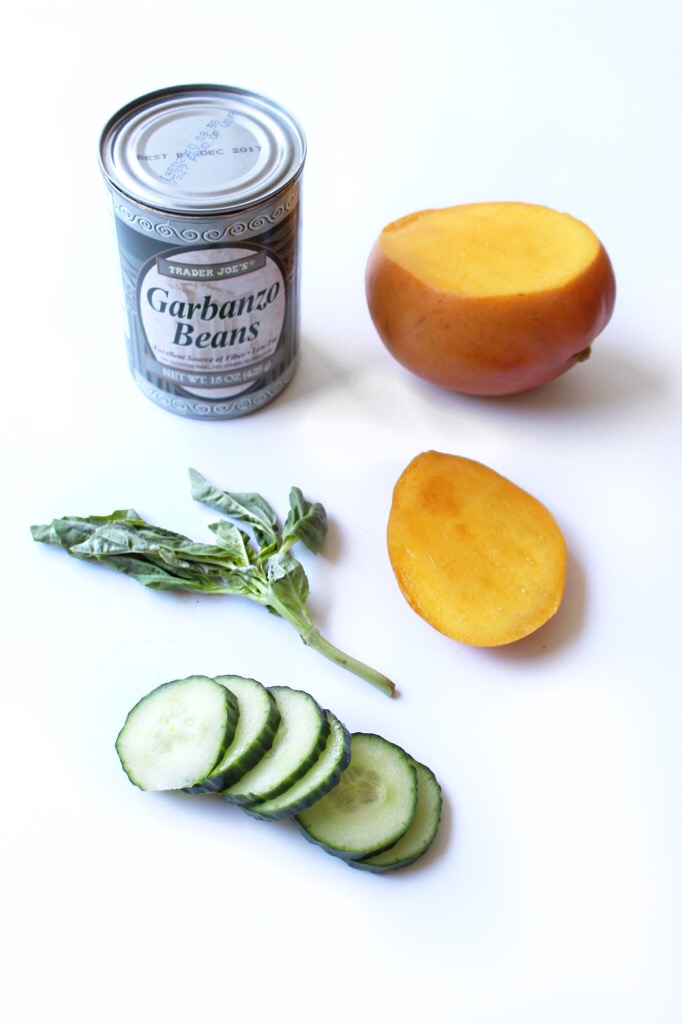 You guys know I love to experiment in the kitchen, but sometimes you've gotta roll with a lack of time, ingredients, and desire to crank out a labor intensive meal. I've found that some of my best ideas in the kitchen come together when I'm lacking pantry items and in need of a quick meal. Enter this summery, hot weather appropriate combination –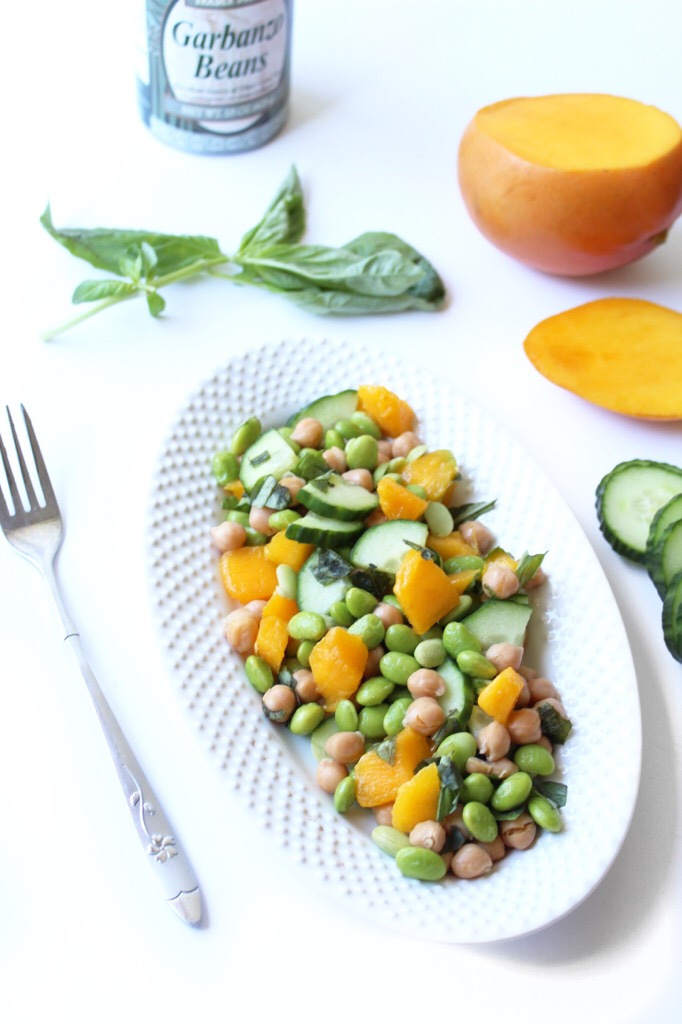 This mango, chickpea, edamame, and cucumber combination is so easy you can essentially eyeball everything and still make it taste good. It's perfectly packable too, so if you're looking for a new lunch idea, or you're an overachiever and already looking for a perfect side to pack for a July 4th picnic, this tasty little delight is exactly what you're looking for. It also packs a nice plant based protein punch, thanks to the chickpeas and edamame.
(Don't sweat it in the kitchen if you know you're going to sweat it out later, you know?)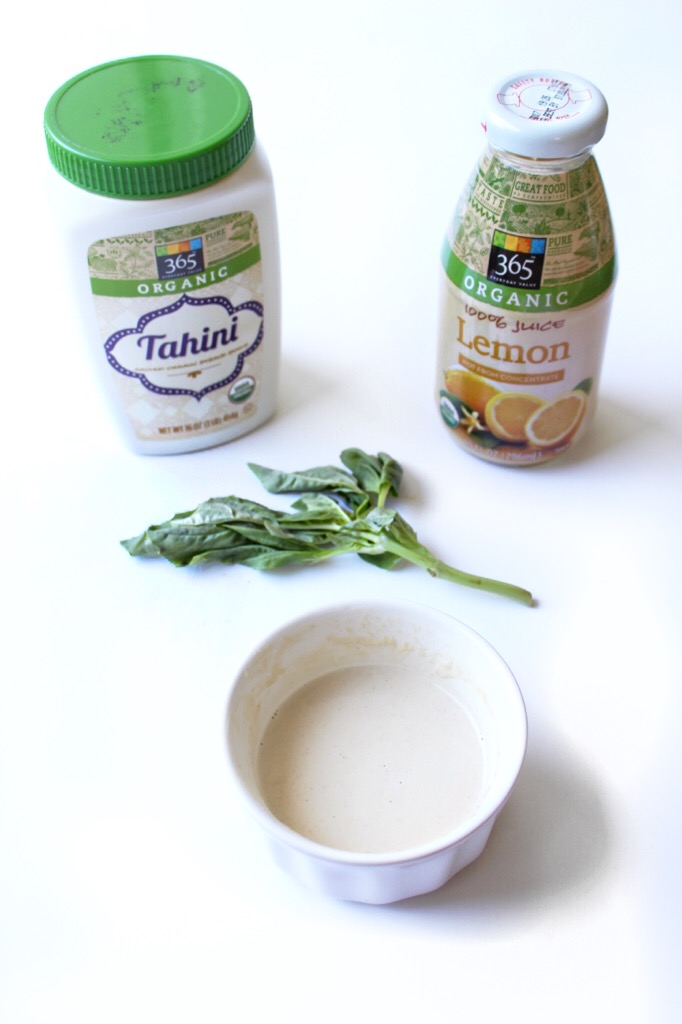 I kept things simple with a classic lemon tahini, since the savory pairs well from the sweetness of the the mango. That and I put tahini and everything because tahini makes everything taste better, you know?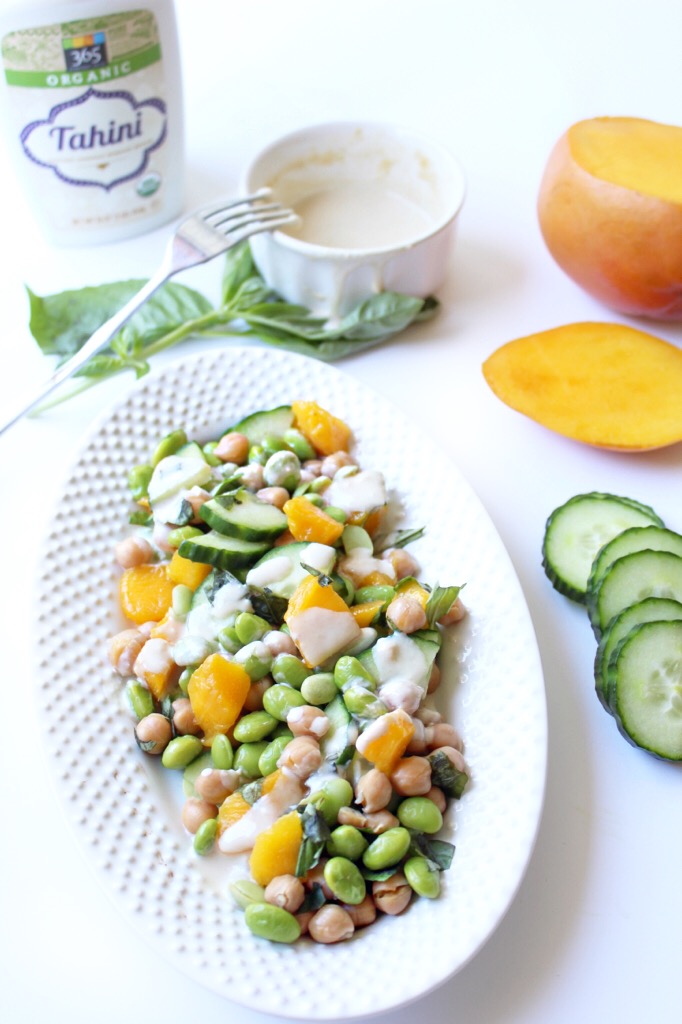 Mango Chickpea Edamame Salad
2015-06-02 19:25:42
Serves 4
A protein packed vegan salad with a simple lemon tahini dressing.
Ingredients
1 cup chickpeas
1 cup edamame, shelled
1/2 cup cucumbers, diced
1/2 cup mango, diced
1/4 cup basil, chopped
Dressing
1/2 cup tahini + 4 tbsp water
1 lemon, juiced
1 garlic clove
Instructions
In a large bowl, combine chickpeas, edamame, cucumbers, and mango.
In a separate bowl, combine ingredients for the dressing. Add to ingredients and mix throughly.
Nutrition Happens http://www.nutritionhappens.com/
(Visited 118 times, 1 visits today)