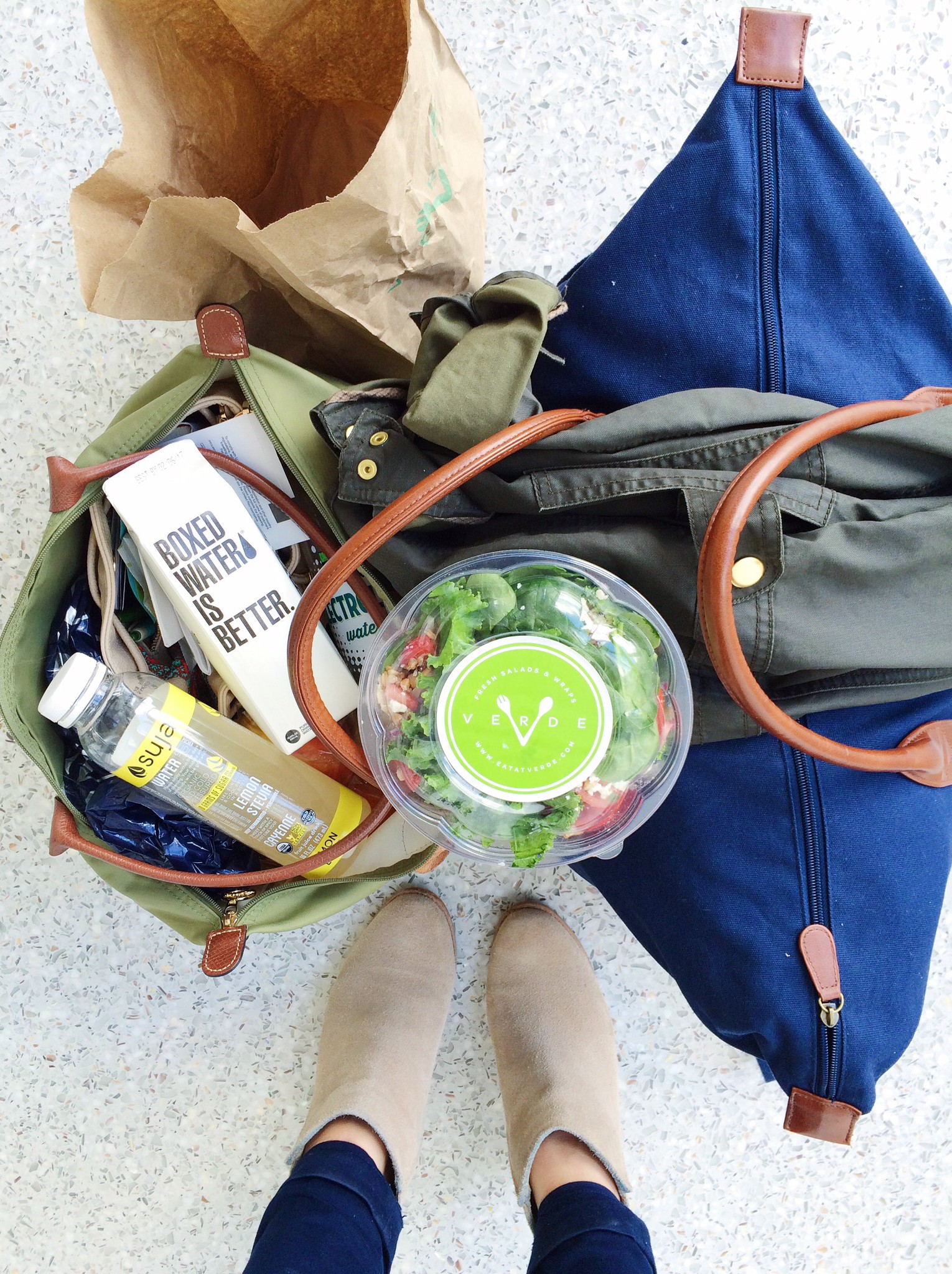 I flew out last Thursday to visit one of my best friends (who's currently in school to be a future badass veterinarian!) in Columbia, Missouri. It was a gorgeous weekend full of good company and relaxation – much needed after a few physically and mentally draining weeks.
I wanted to share with you today a few notable eats throughout the trip!
I grabbed a salad from Verde before my flight [warmed farro over kale, arugula, and basil – love!] since I tend to stay away from airport food when I travel [I mean, $4 for a bottle of water, or save that $4 so I can buy local coffee later? Right!]. I drink extra water to stay hydrated – flying tends to take a burden on your skin. I also love keeping my favorite Suja juice with me before flights – the Lemon Love is just water, lemon, cayenne, and stevia, a great refreshing blend to keep my system in check before traveling.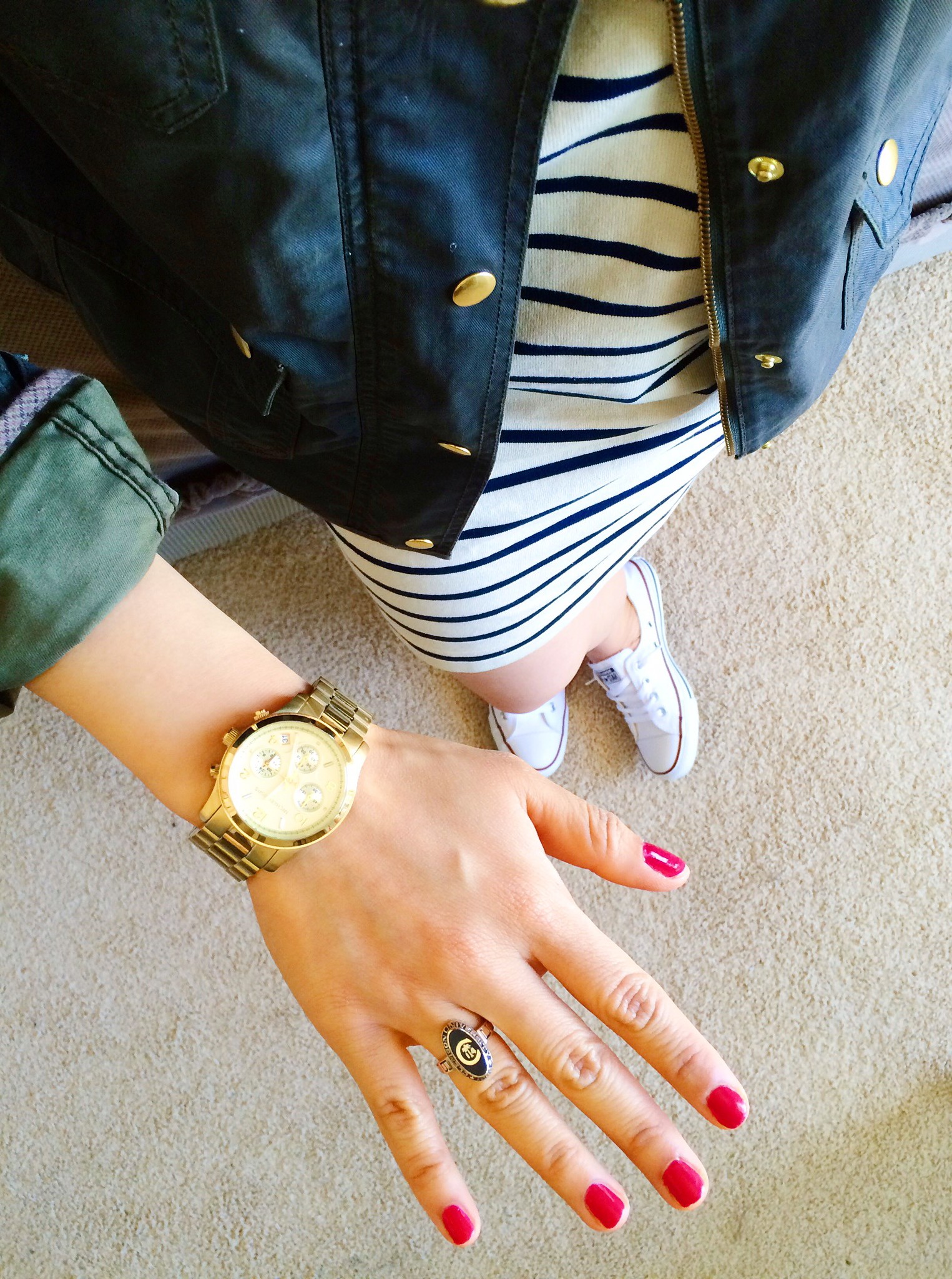 Items I lived in all weekend: this t-shirt dress + this jacket + these shoes.
Kaldi's Coffee.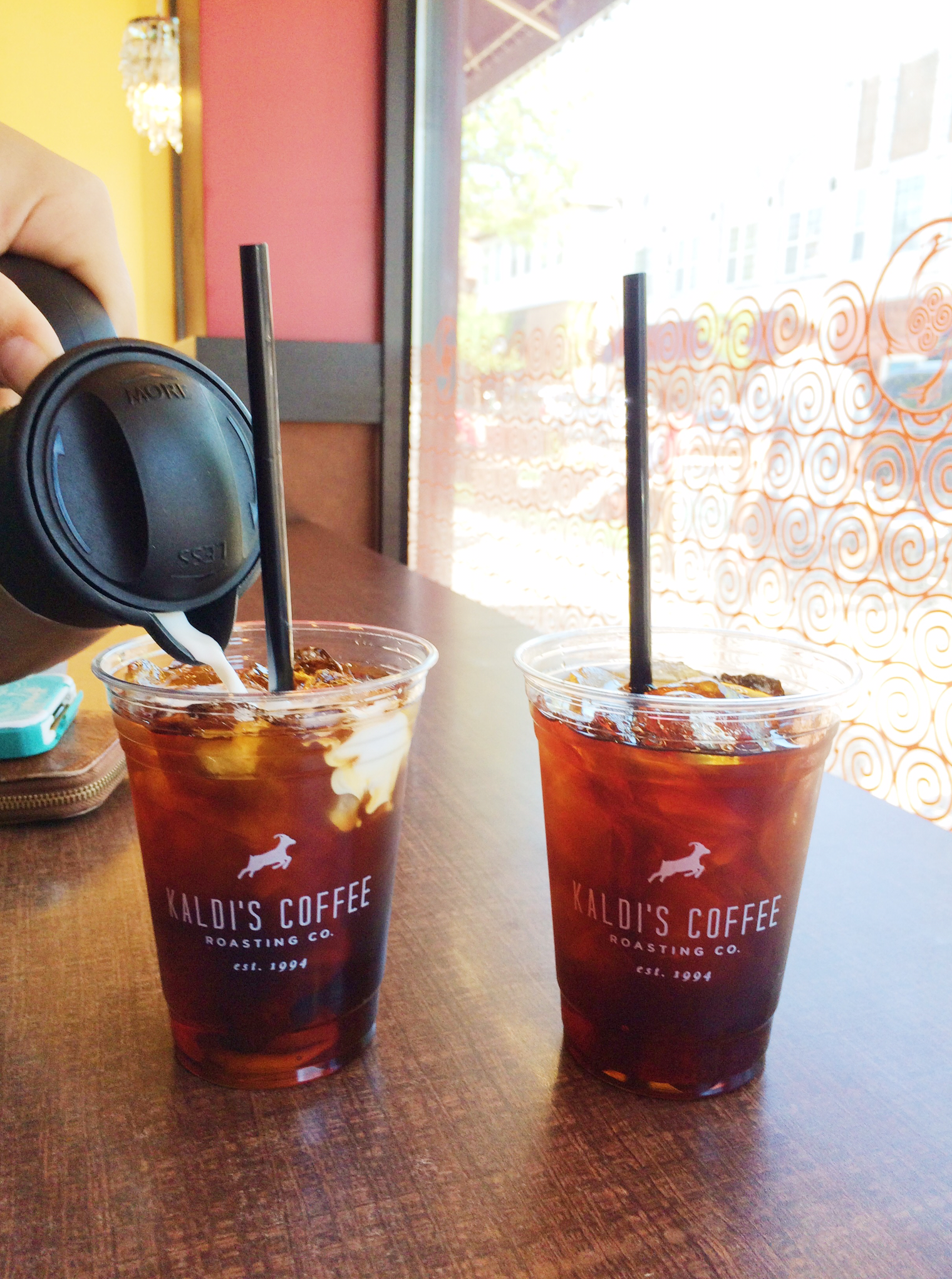 Obviously, I had to scope out the local coffee shops. Kaldi's coffee was everything I was looking for and more. The owner turned out to be a mother of another Clemson alumna to be, which made the shop much more memorable. I got an iced toddy (i.e. cold brew) and loved the smoothness – the beauty that a good toddy brewing system bring! The menu is also fantastic – full of healthy and customizable salads and sandwiches.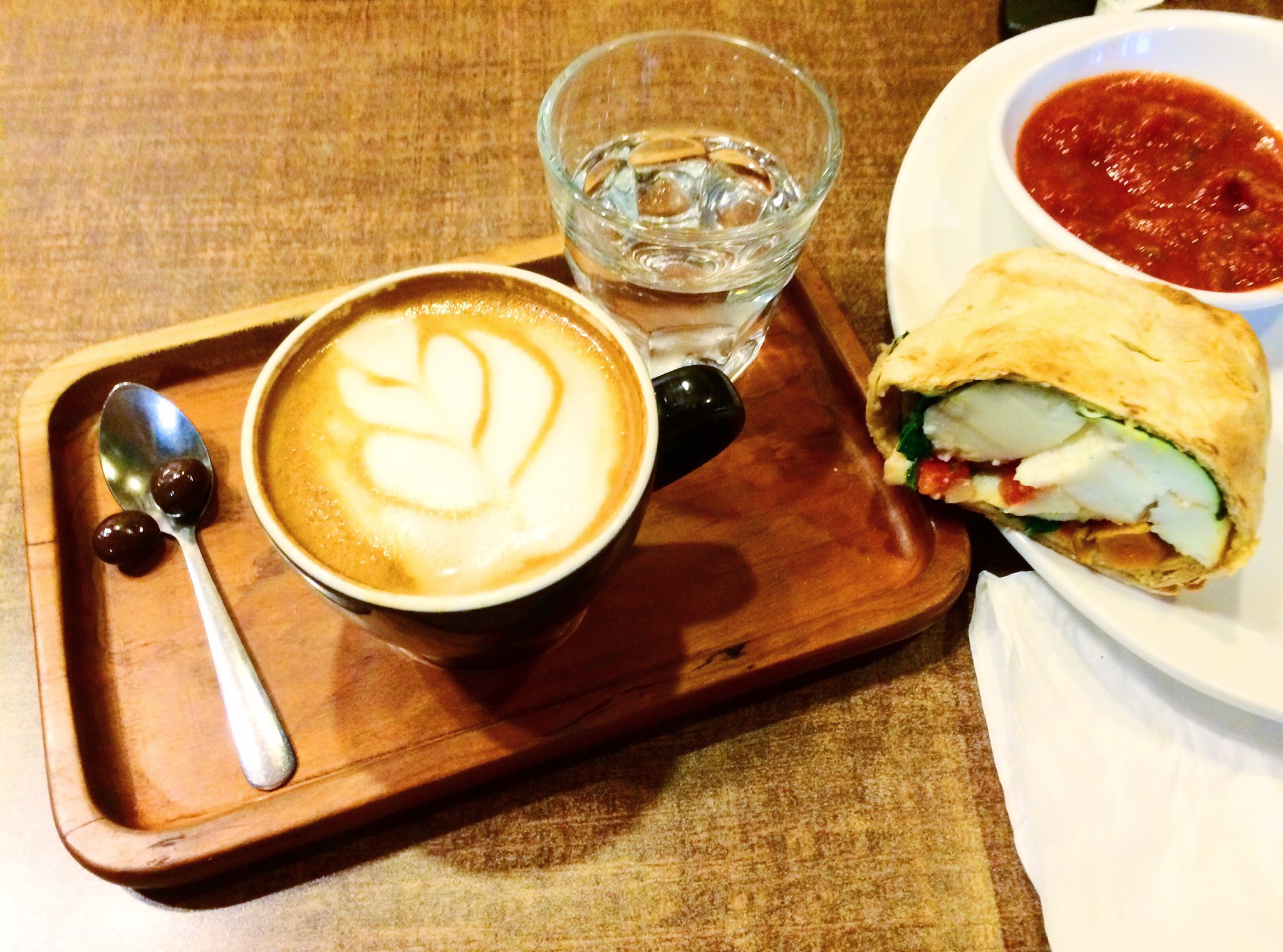 We went again before leaving for the airport on the way out – I got an almond milk cappuccino and an egg white breakfast burrito (egg whites + sweet potatoes + bell peppers + spinach + tomato relish + whole wheat wrap). Loved that the cappuccino came in a traditional 6 oz size – and the presentation!
Not pictured is the avocado, goat cheese, and turkey wrap with a side of hummus – which I took to the airport for lunch later. I'm a sucker for these small coffee shop menus!
Flat Branch Pub and Brewery.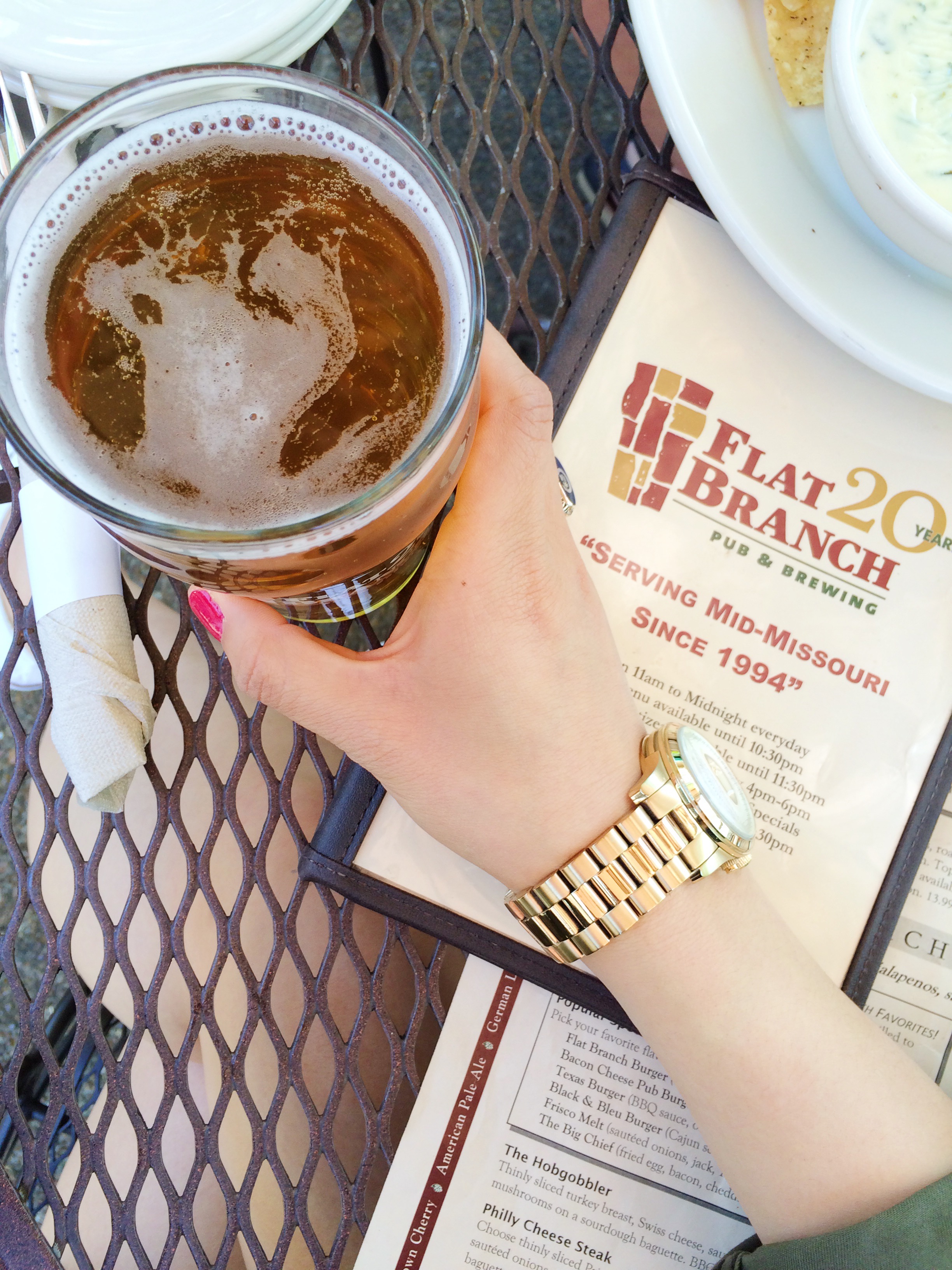 The University of Missouri Columbia campus is beautiful – located right in the heart of the downtown area, bustling with local restaurants. We went out to Flat Branch Pub and Brewery Friday for late lunch and I got the veggie burger with basil pesto, which is a blend of oats + tofu + portobello mushrooms + dirty rice + red bell peppers + pecans, minus the cheese. When it comes to veggie burgers, the addition of nuts and mushrooms definitely make it much heartier- which I was happy to see in this one! I also got a side of pickled cucumbers and honey wheat beer.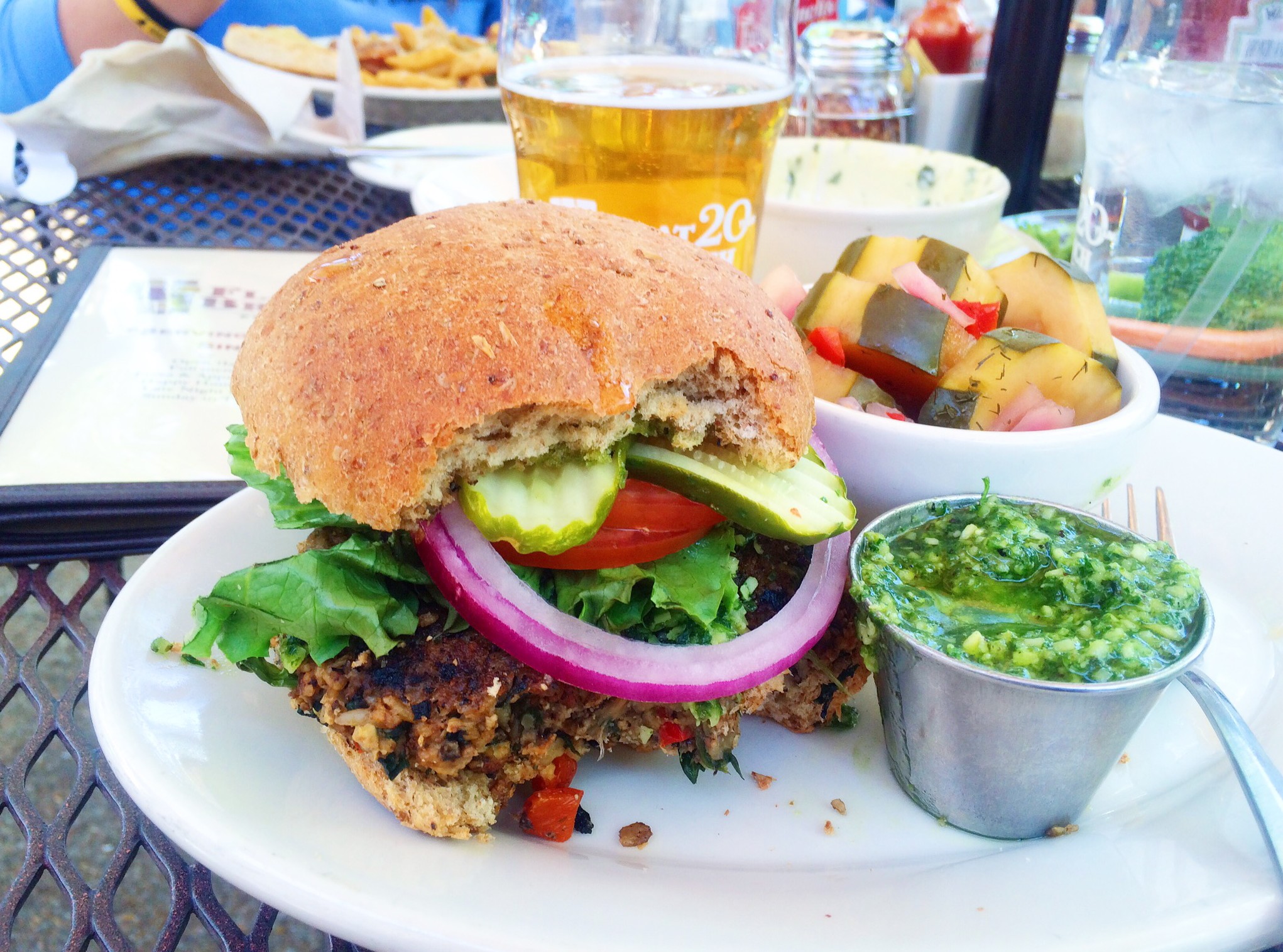 Cafe Berlin.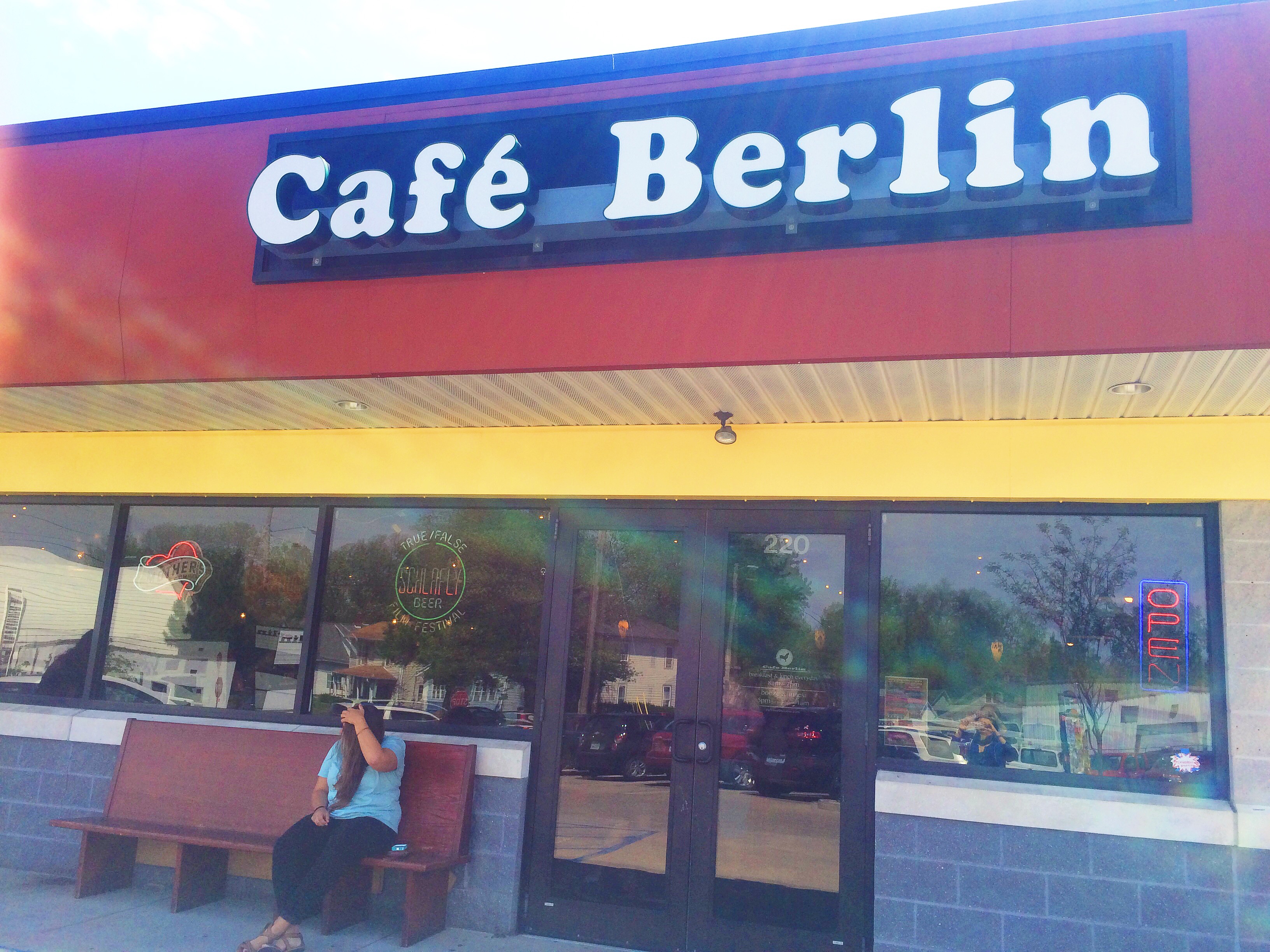 Brunch was definitely on the agenda this weekend – and I've heard fantastic things about Cafe Berlin even before the trip.
The atmosphere was truly eclectic – full of unique decor and mismatched coffee mugs. I wish I snapped a few more pictures of the place, but the true winners here are the brunch options. Cafe Berlin offers a full espresso bar and items like grilled tempeh a la carte – I knew I was sold!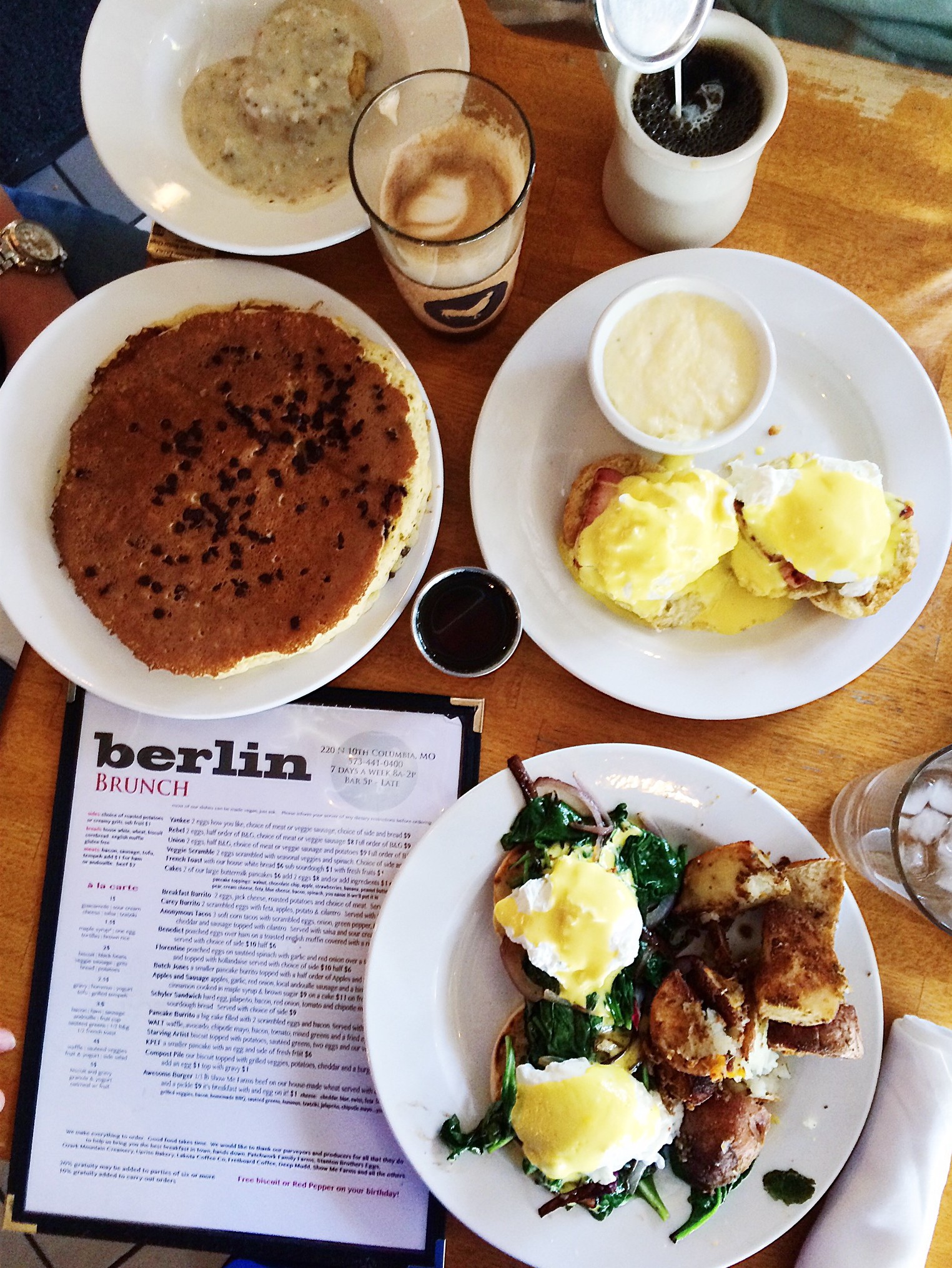 I ended up getting the Eggs Florentine with a side of roasted sweet potatoes. But check the size of those pancakes – it's impressive!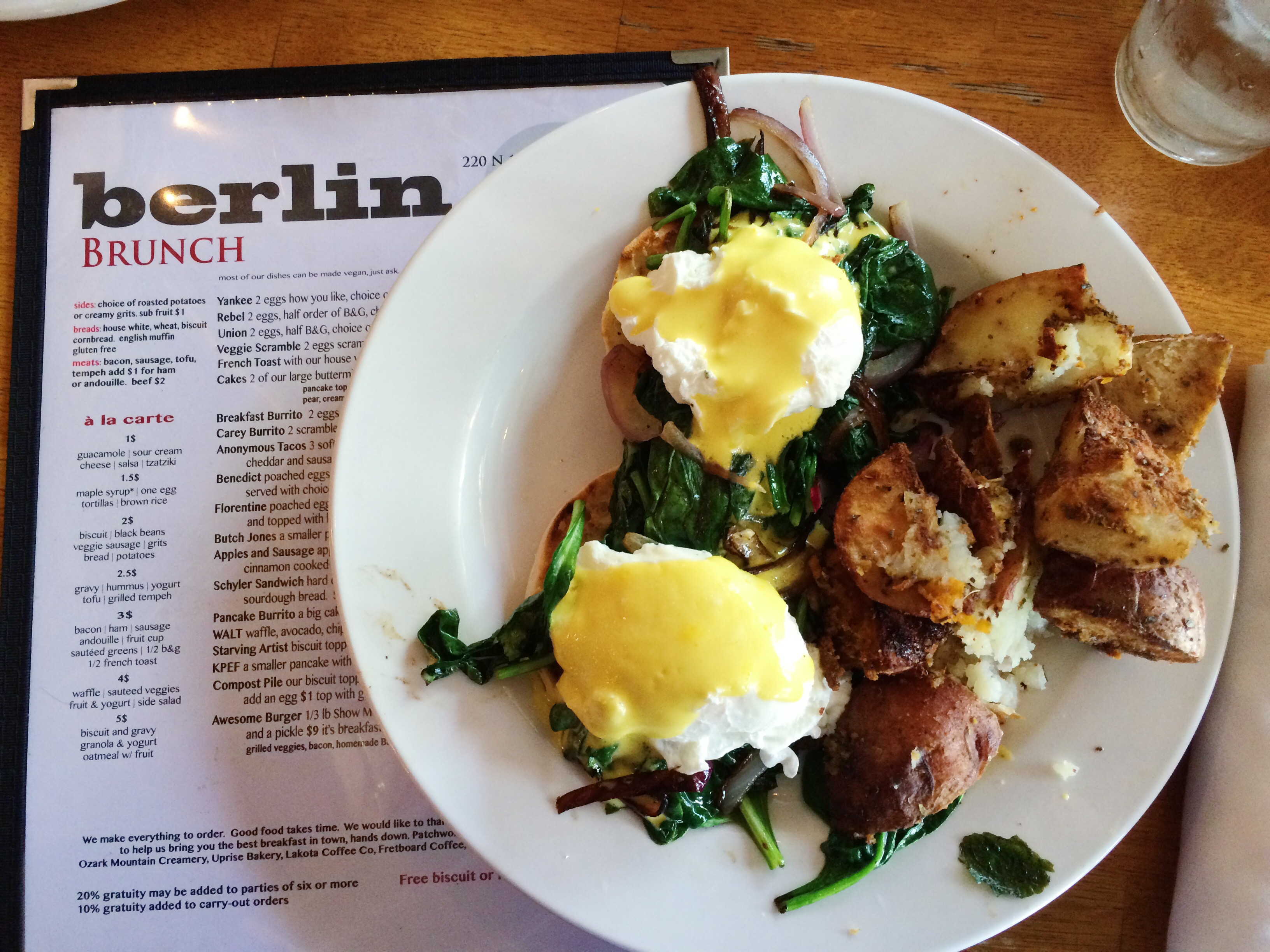 Ingredient Eatery.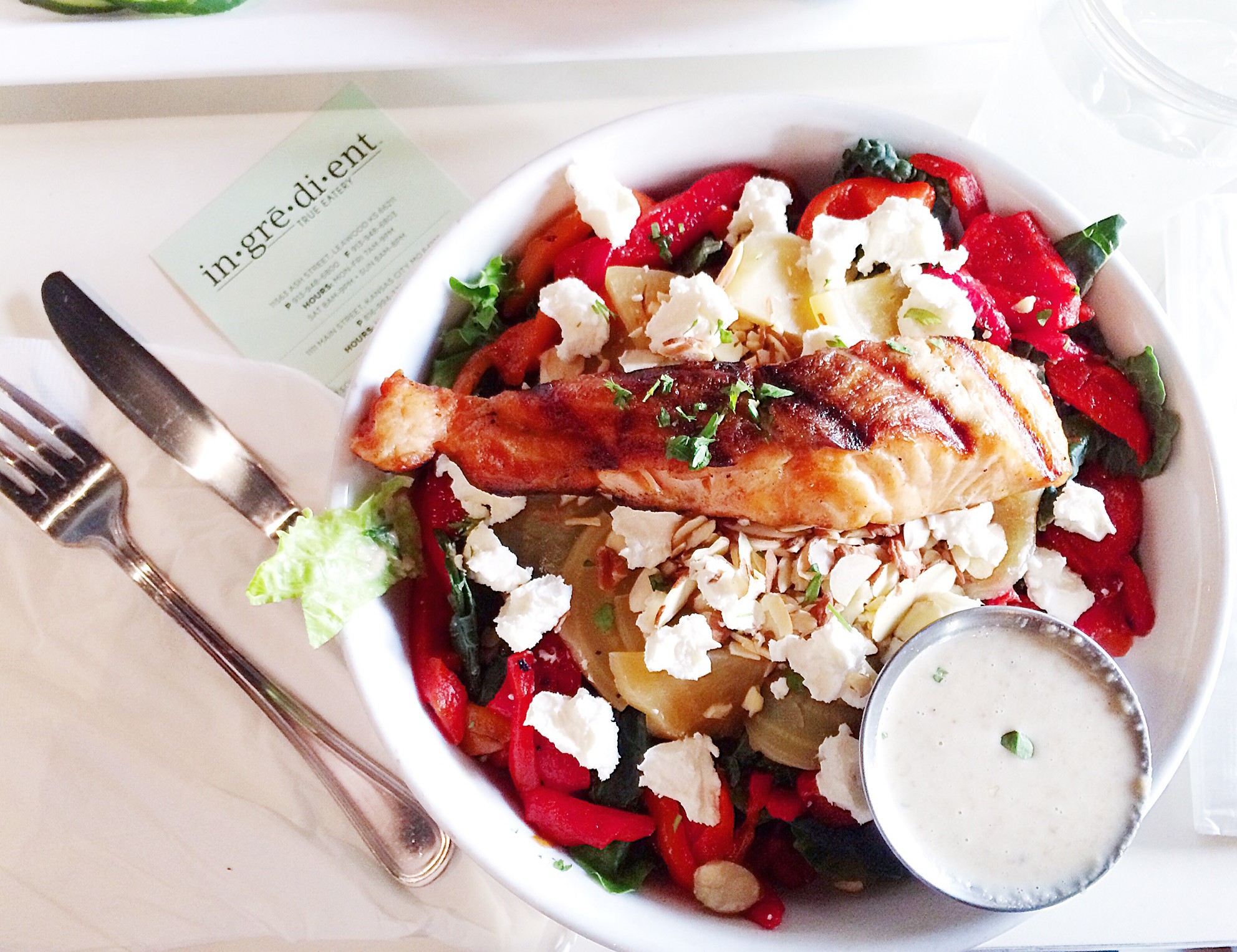 I knew I wanted to try Ingredient Eatery when I saw the customizable salad menu with all the fixings. I ended up with the "Sonoma" because it was exactly my kind of combination: grilled salmon + kale + +romaine + Swiss chard + golden beets + almonds + roasted red peppers + goat cheese + with this INCREDIBLE sunflower dressing. You can check out a menu here.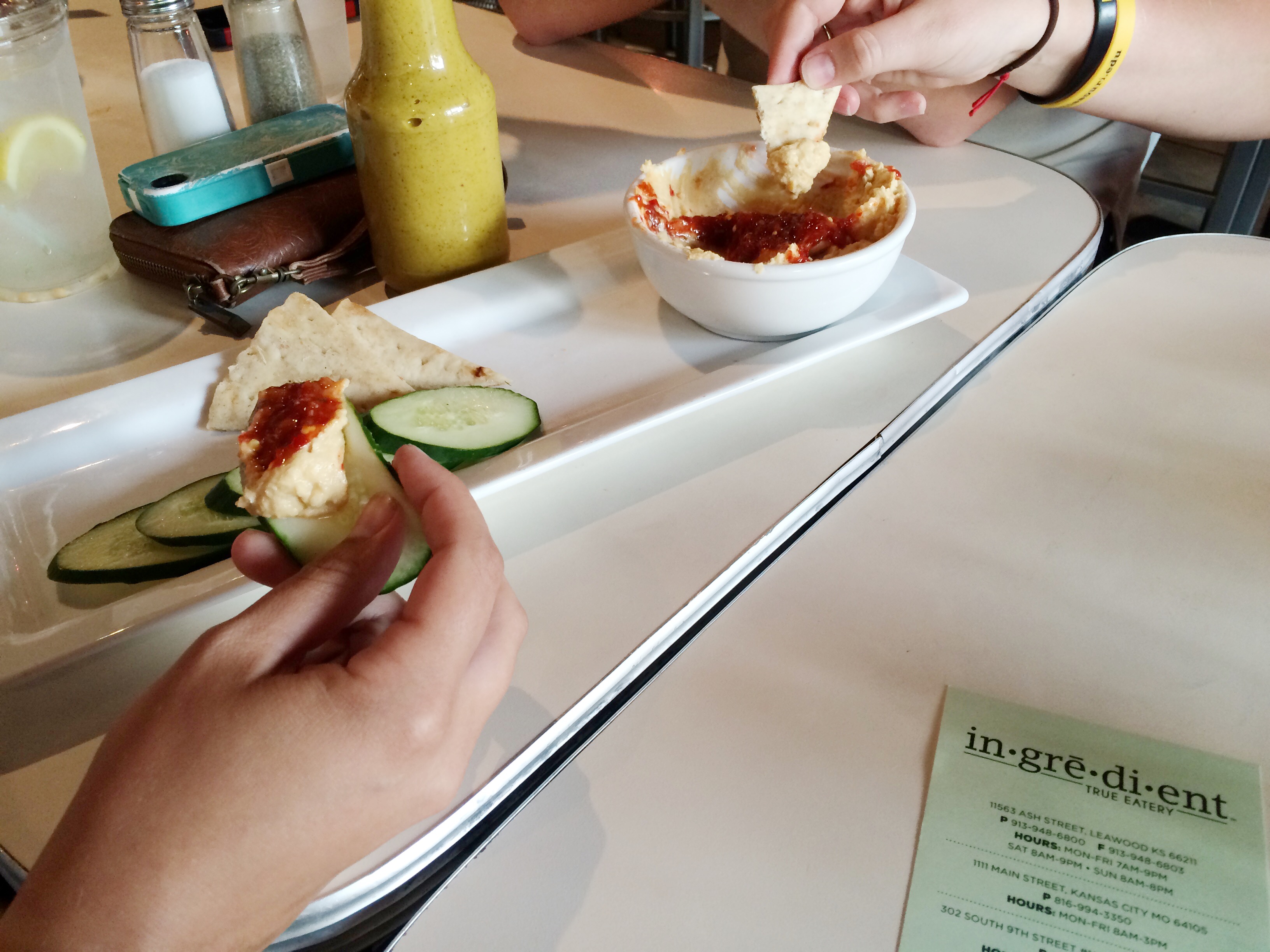 We did start with the Sriracha hummus with pita chips and cucumbers, but as you can see it was devour in approximately 60 seconds post arrival to the table. Sriracha hummus, my friends. YUM!
Sweets.
You guys know that I don't have the biggest sweet tooth – savory items (and coffee) always wins in my book. But when I travel, I love exploring local, "talk of the town" places – especially ones that serve up unique flavor combinations. One of the places we went to is Sharky's Ice Cream, a Columbia classic. The walls were adorned with funky art and all of the quirky ice cream flavor were made fresh, in store daily.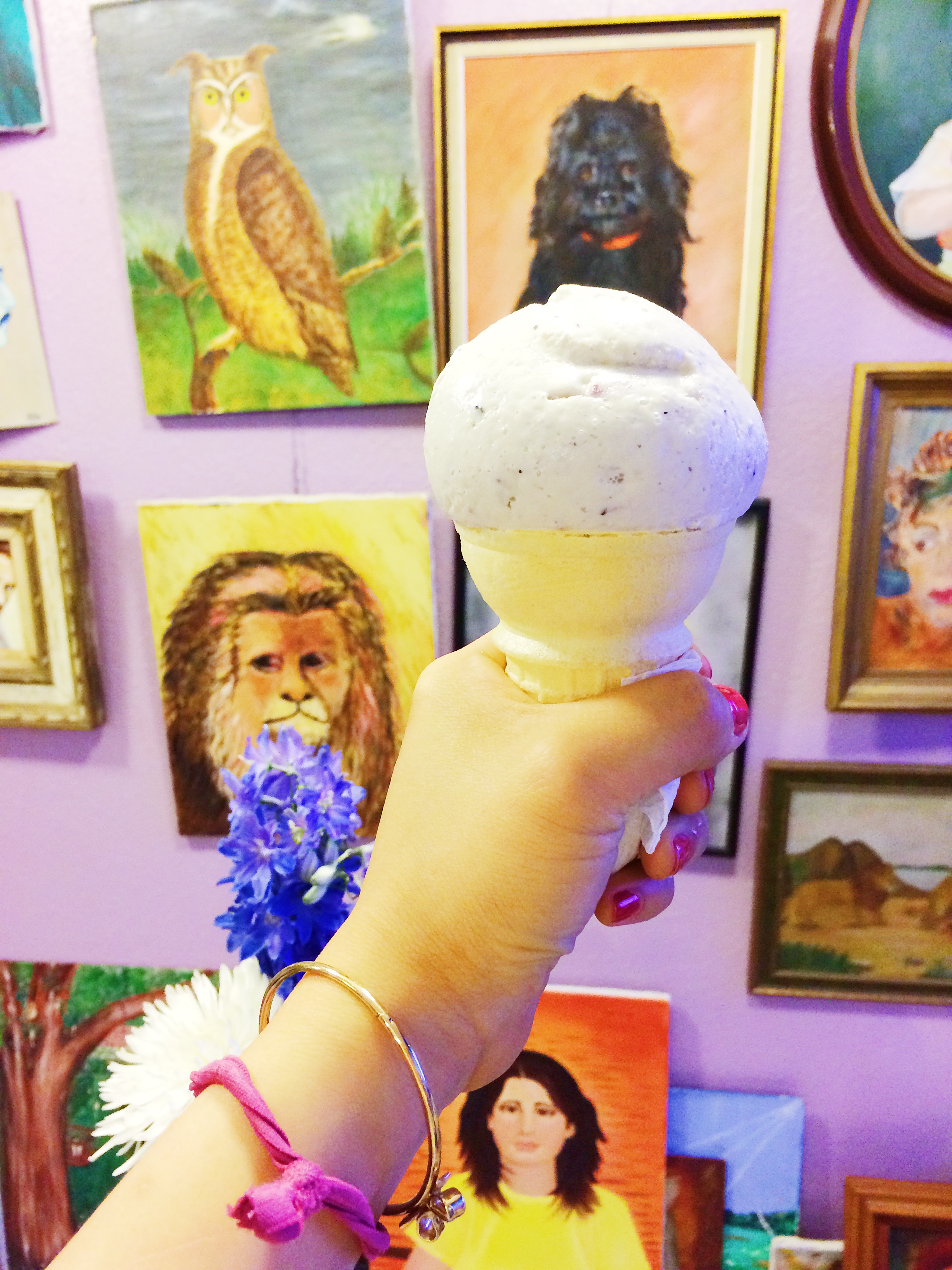 You guys. LAVENDER BASIL. They also had a special on rotation that day – the lemon cayenne, which was inspired by Suja's Master Cleanse juice.
Les Bourgeois Winery.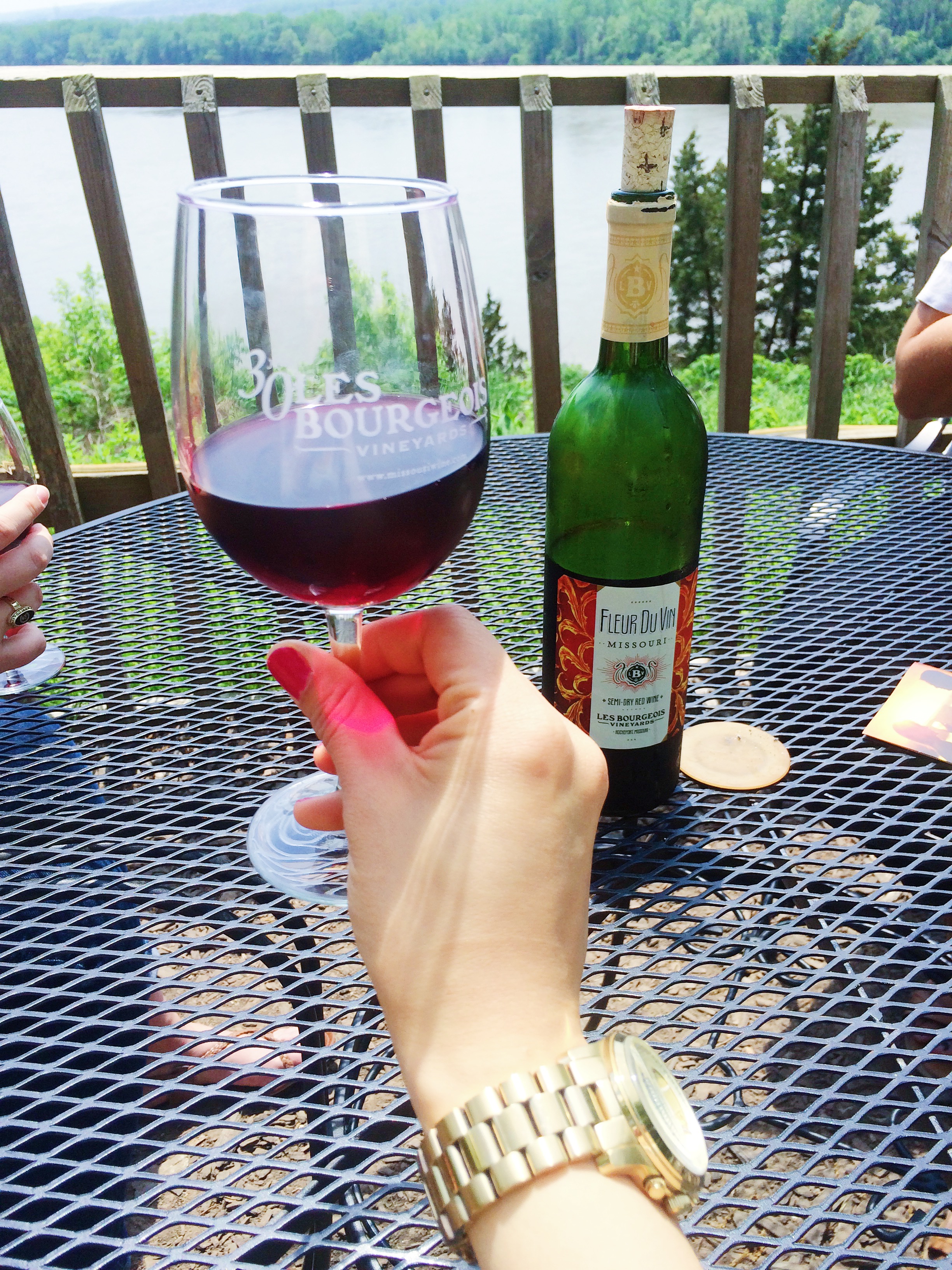 Sunday was spent at Les Bourgeois Winery. We split a bottle of Fleur de Vin – which made a pretty light daytime red wine because it was right in the middle on a sweet to dry scale. The wine had more of a fruity and soft characteristic. I loved the outdoor picnic area that overlooks the Missouri River – the views were beautiful! We already had brunch earlier that day, but if we didn't, there totally would have been a picnic spread full of raw veggies, fruits, and hummus.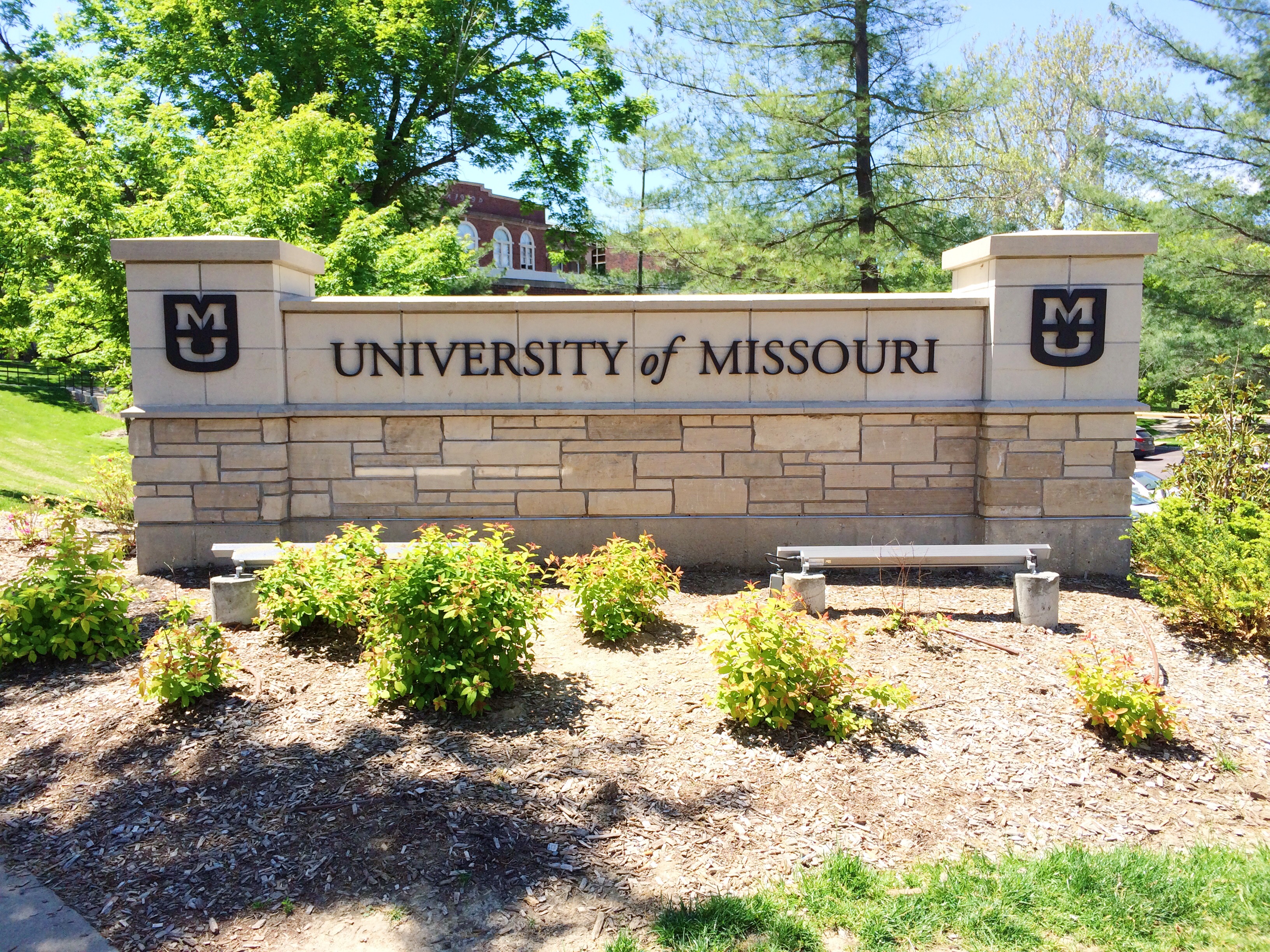 It was definitely a weekend of relaxing, ice cream and wine included with all the fixings. Nutrition happens, friends. I always get questions from others asking me what I think are the "healthiest" foods to eat. While I certainly have a long (and delicious) list of nutrient dense foods I like to eat, I am not opposed to new culinary experiences – especially in good company! Traveling can often be a source of stress for those who are following certain dietary guidelines, but it doesn't have to be if we don't allow it to. All foods can fit into a healthy lifestyle – but that balance is subjective as to how you make of it.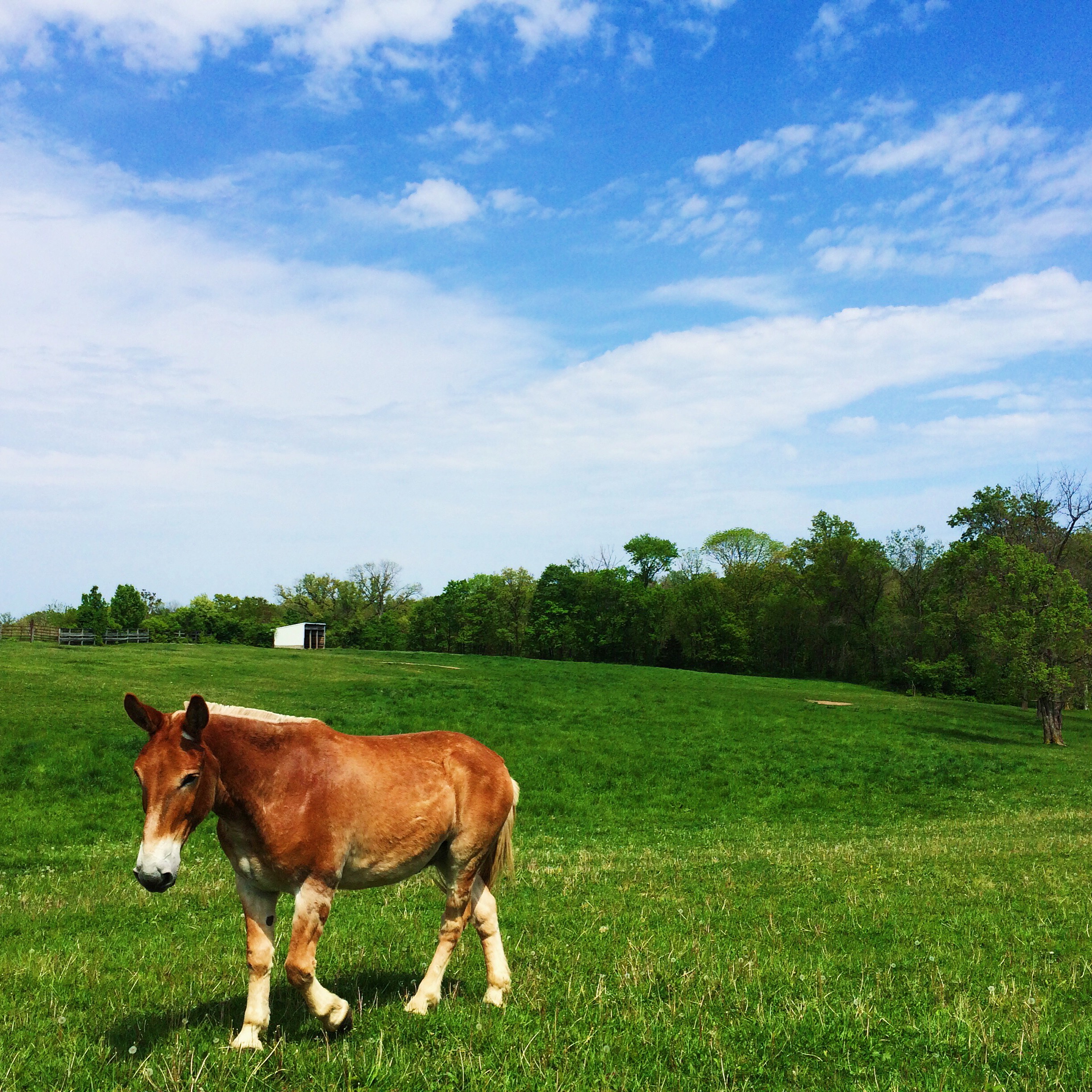 P.S. Did you know that the University of MO-Columbia's School of Veterinary Medicine has a Mule club? The more you know! 🙂
(Visited 281 times, 1 visits today)