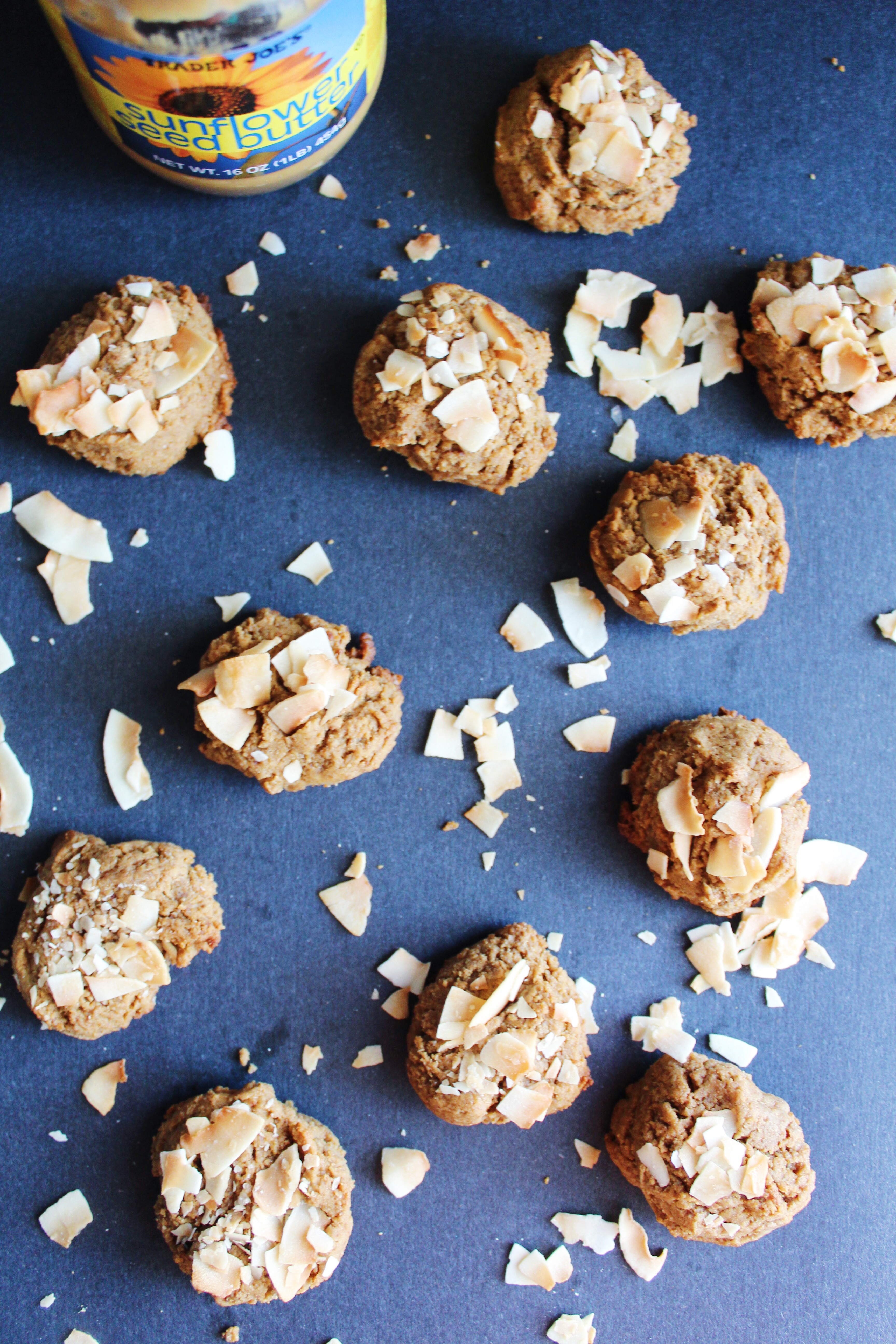 It's Monday so I got a little coconut crazy to start the week right. Story of my life.
As you may know, my computer and phone both crashed two weeks ago during an update. It's been a rough one, but everything is finally in the process of being back in order. I coped in a lot of different ways (i.e. hot yoga, dark chocolate, cabernet, in that exact order.) but truthfully, these little cookie bites were the perfect comfort food during this crisis in my life (hashtag, first world problems.)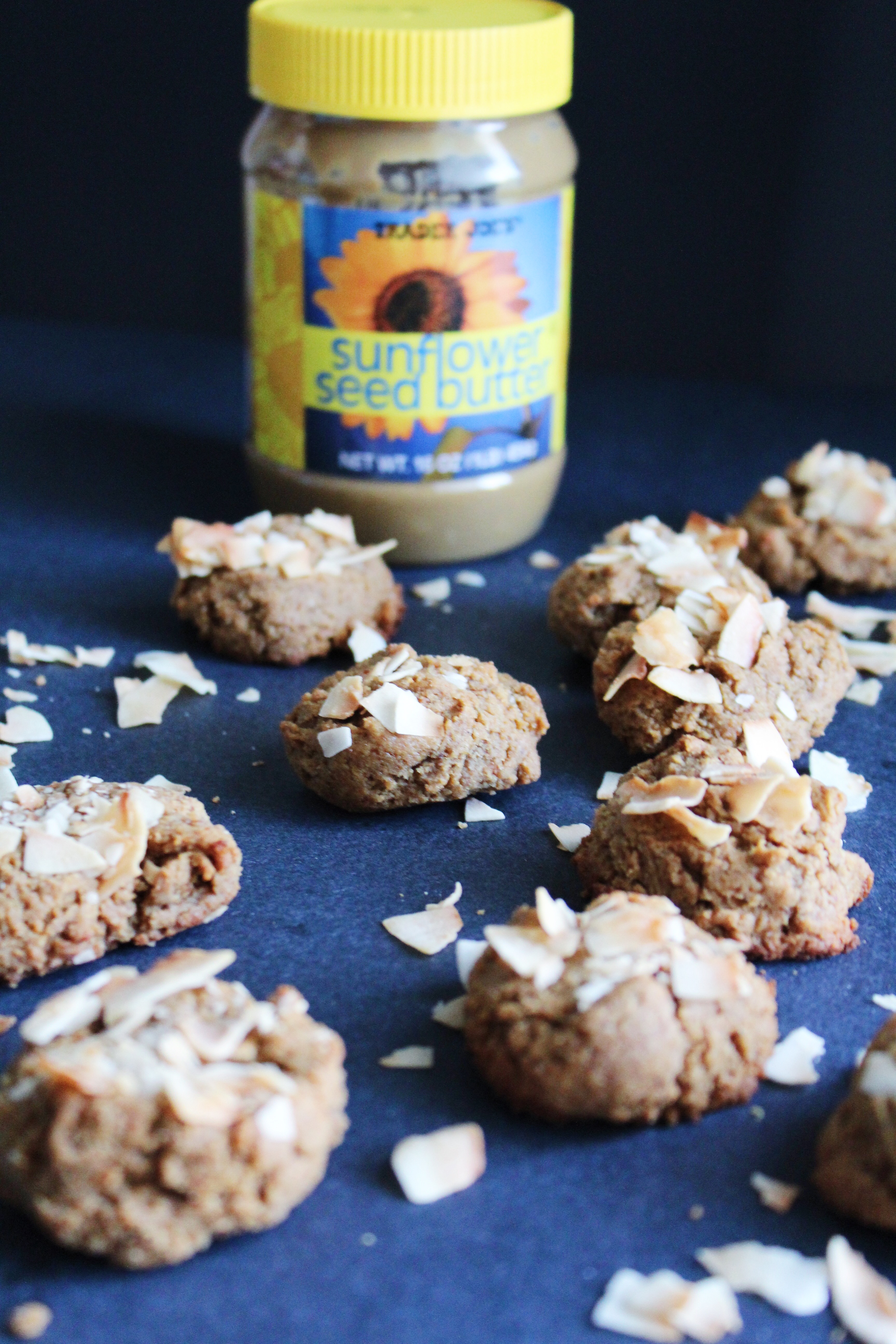 Pastries and cookies are actually not my thing, usually – I never find myself with a crazy sweet tooth like other people proclaim to be. I'll reach for a piece of dark chocolate here and there (I love the bitterness of really dark chocolate!), but my palette tends to favor more savory notes (like, avocado toast…I would eat that any meal!) I would say the exception would be anything I see with coconut in it, because it's like the whole game is changed whenever I see the word "coconut." Then I go crazy and my heart starts beating a million times a minute, looking like the heart eye emoji on your iPhone, but in real life.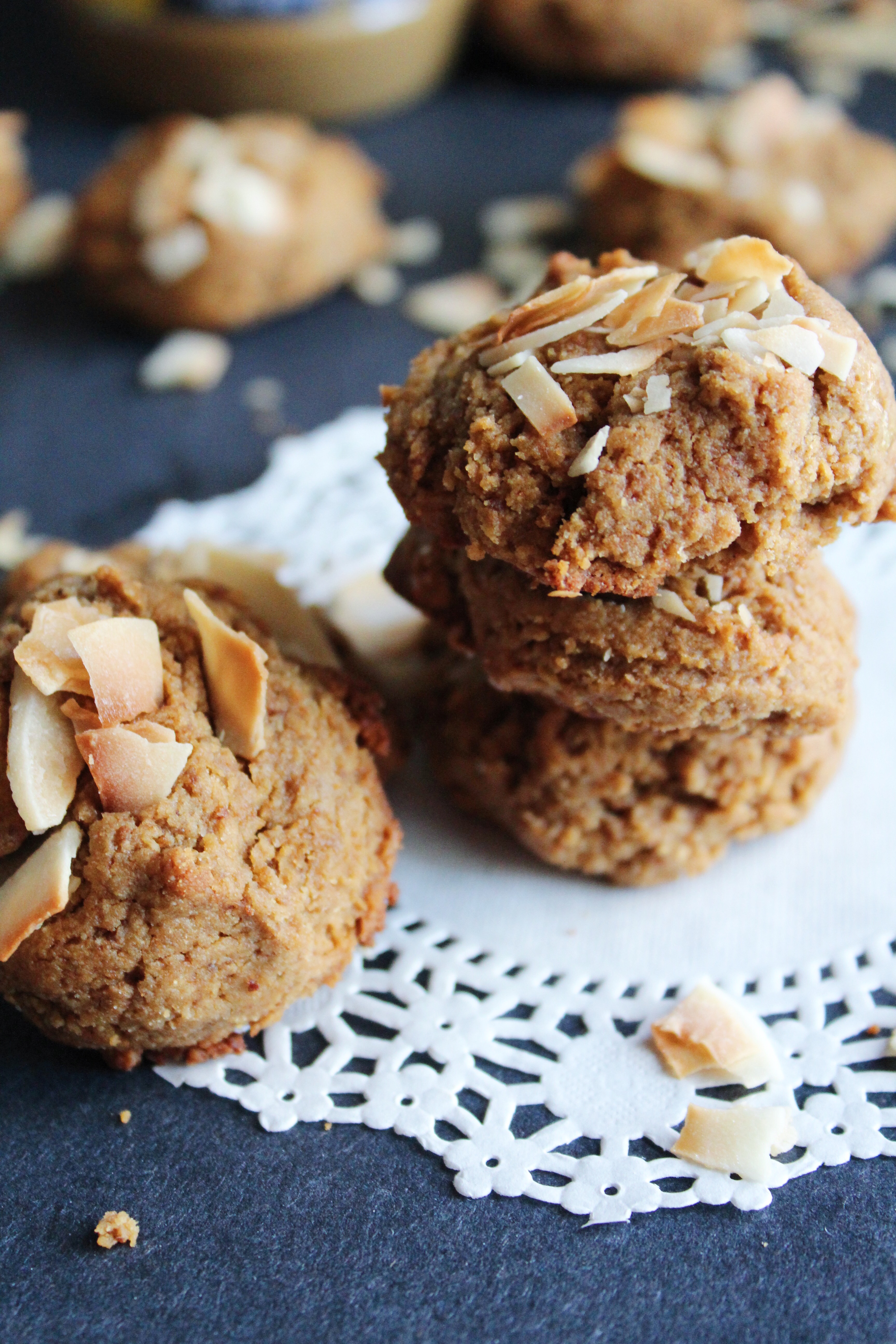 From a nutrition point of view, coconuts definitely raises eyebrows in regards to having a high saturated (bad) fat content. However, several studies conducted over the past years claims the saturated fats found in coconut (made from medium chain triglycerides) metabolizes differently from animal derived saturated fats (i.e. fats found in red meats, high fat dairy, etc.) While there are no concrete claims to these studies and the role of coconut may vary depending on each individual's lifestyle factors, there are several other health benefits from eating coconut that ARE present – which makes it nice source of healthy fat to add to our meal rotations.
I could reach for a sinfully sweet white flour coconutty cookie from the cookie place down the street (nothing wrong with a YOLO real life sugar high from time to time) OR I could reach for these better for you homemade coconut cookie bites (that taste just as good!) instead. It's perfectly dense in texture and delicious paired with a cup of cold cashew milk.
Sweetened with coconut sugar and made with base of coconut flour, coconut butter, and sunflower seed butter, it's lower glycemic and packed with fiber and healthy fats to keep you your sweet tooth in check – without giving you a sugar induced coma.
Oh, and it takes only 7 ingredients and about 15 minutes. So go ahead and make these cute lil cookies and pop in that load of laundry you never did yesterday. Because after you're done being productive, these will be ready. You and Mondays could get along after all!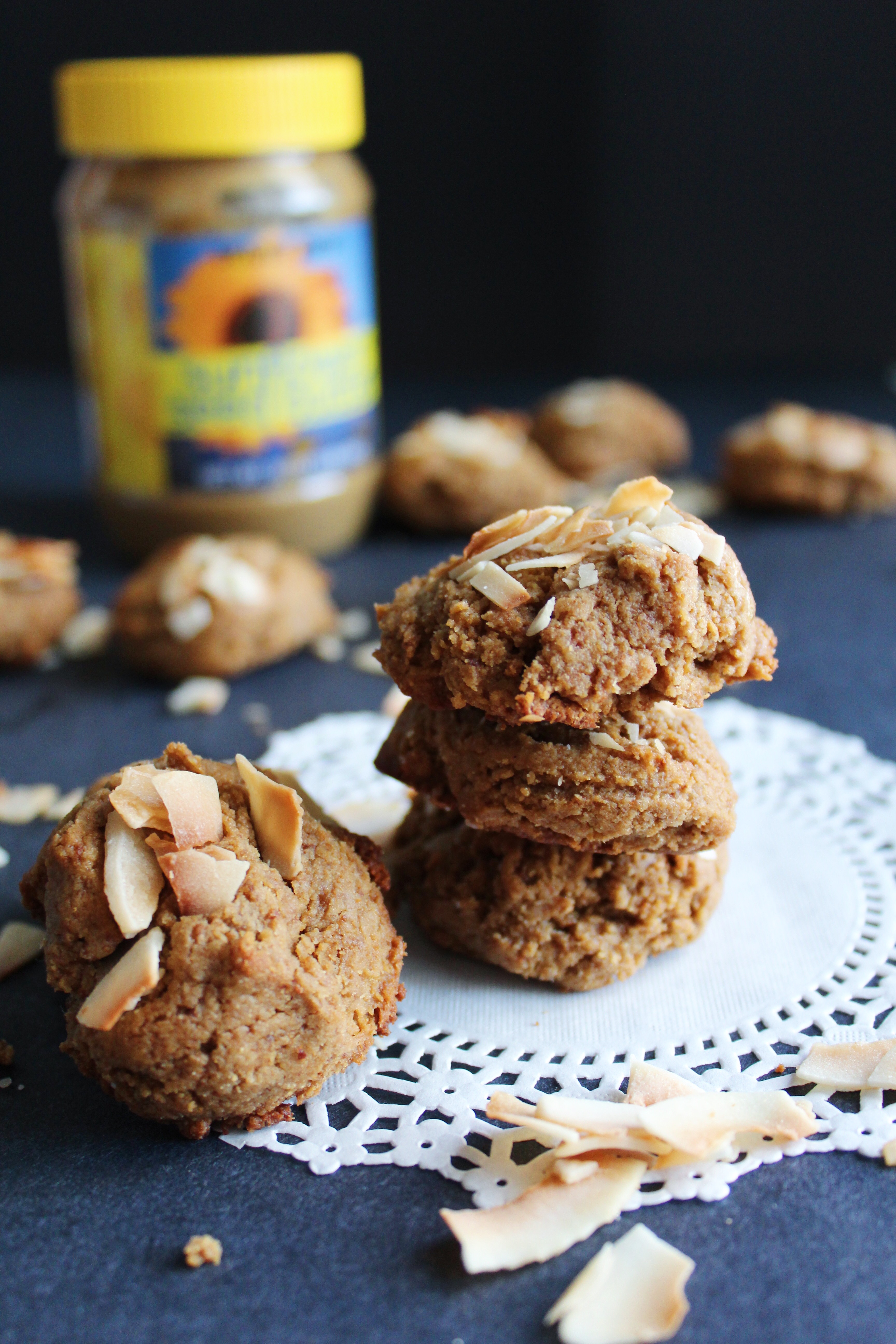 Coconut Sunflower Butter Cookies
2015-03-28 09:50:50
Serves 12
A delicious and soft coconutty cookie made with sunflower seed butter and coconut flour.
Ingredients
1/2 cup sunflower seed butter
1/3 cup coconut butter
1/3 cup coconut flour
1/3 cup coconut sugar*
1 egg, whisked
1 tsp baking powder
1/4 cup toasted coconut chips
Instructions
Preheat oven to 350F.
In a large mixing bowl, combine coconut sugar and coconut flour, and baking powder.
Mix in coconut butter and sunflower seed butter. The best way in my experience is to use your hands - combine into dough-like consistency.
Add in the egg.
Store dough in the freezer for 10 minutes to allow to firm.
After removing from the freezer, place 1 tbsp sized cookie dough balls into a pre-spray baking sheet.
Add and press in coconut chips on top of each cookie.
Bake for 12-14 minutes or until cookies are browned.
Remove from oven and allow to cool before serving - cookies will firm as they cool.
Store in an airtight container for up to 4 days or freeze to store for longer.
Notes
Can also sub in 1/3 cup baking stevia blend for a sugar-free option.
Nutrition Happens http://www.nutritionhappens.com/
(Visited 153 times, 1 visits today)