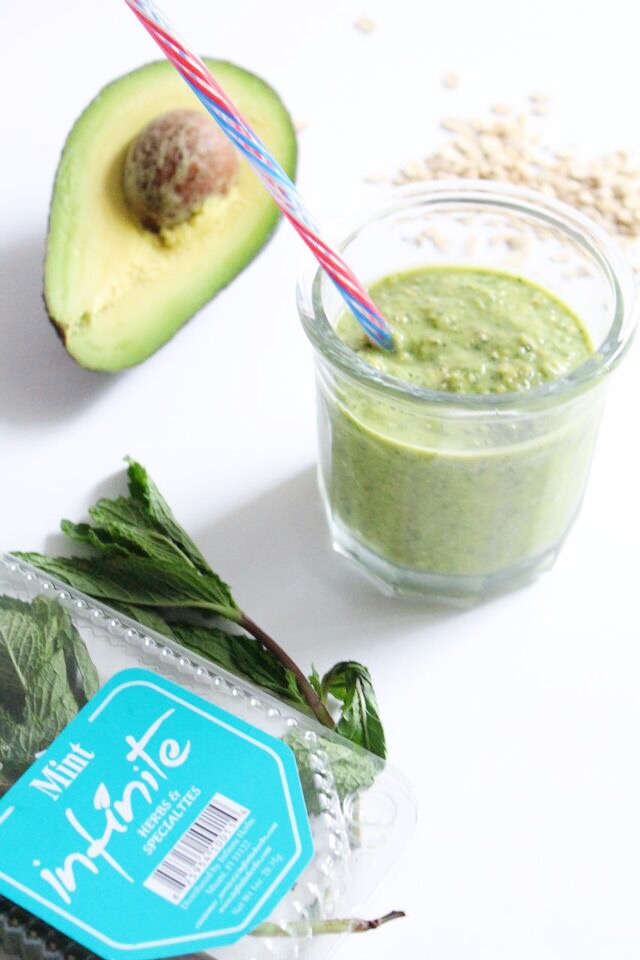 They other day I got asked the age old question, "If you could eat only one thing for the rest of your life, nutrition benefits aside, what would it be?"
Truthfully, the first thing that popped into my head was avocado.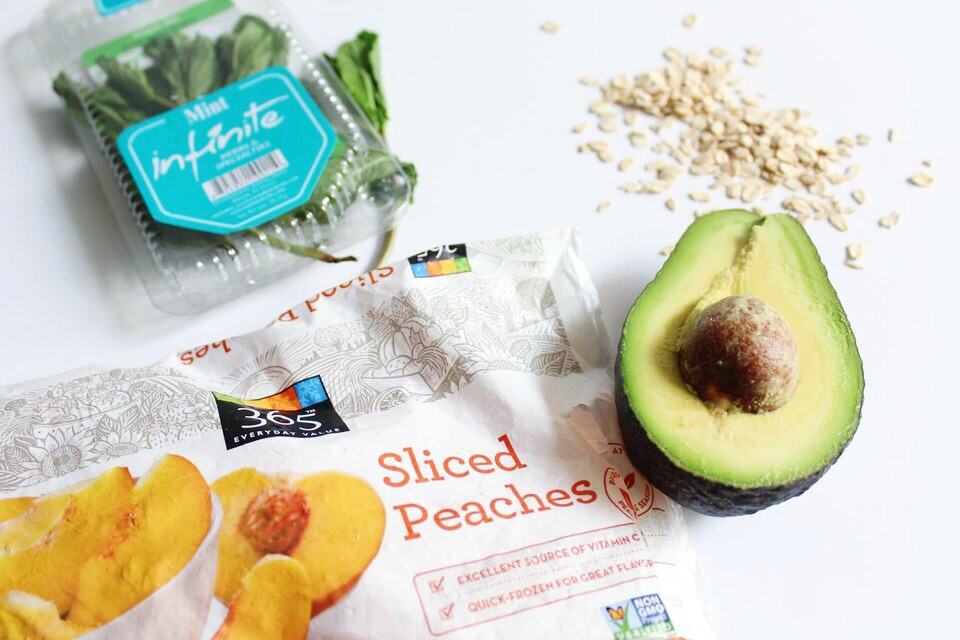 So I said avocado – which is such a win-win because (even though they did say "nutrition aside") it's not only delicious but chock full of vitamins and minerals. I'm all about that green goddess complexion!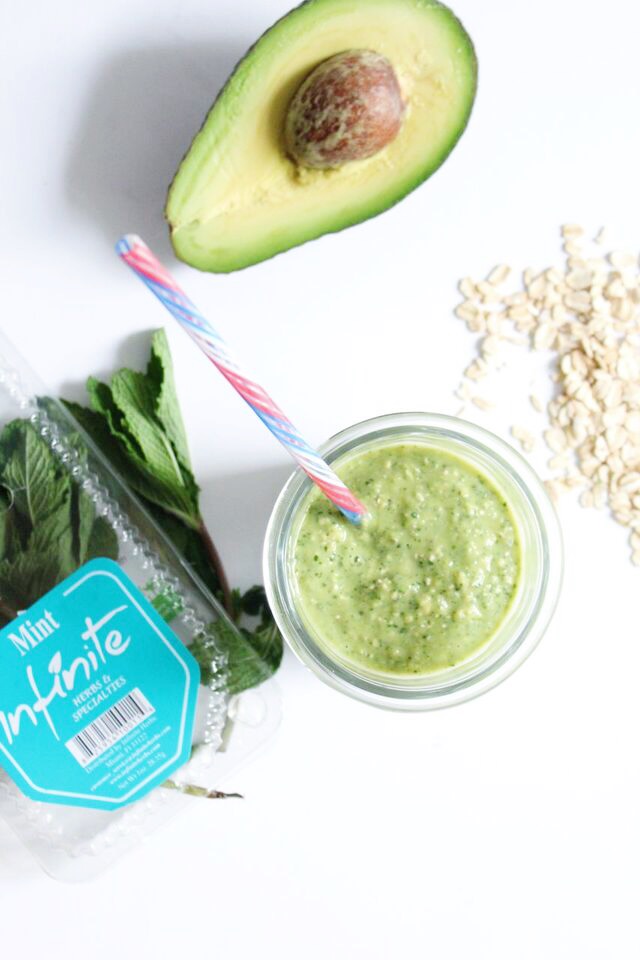 Avocados are obviously the answer to everything – they can be incorporated seamlessly into any meal of the day. But I especially love them in smoothies. They add healthy monounsaturated fats and fiber to help keep you full and creates a creaminess in the smoothie that rivals the usual frozen banana. (Did you know they contain more potassium than bananas? Leg cramps no more, friend.)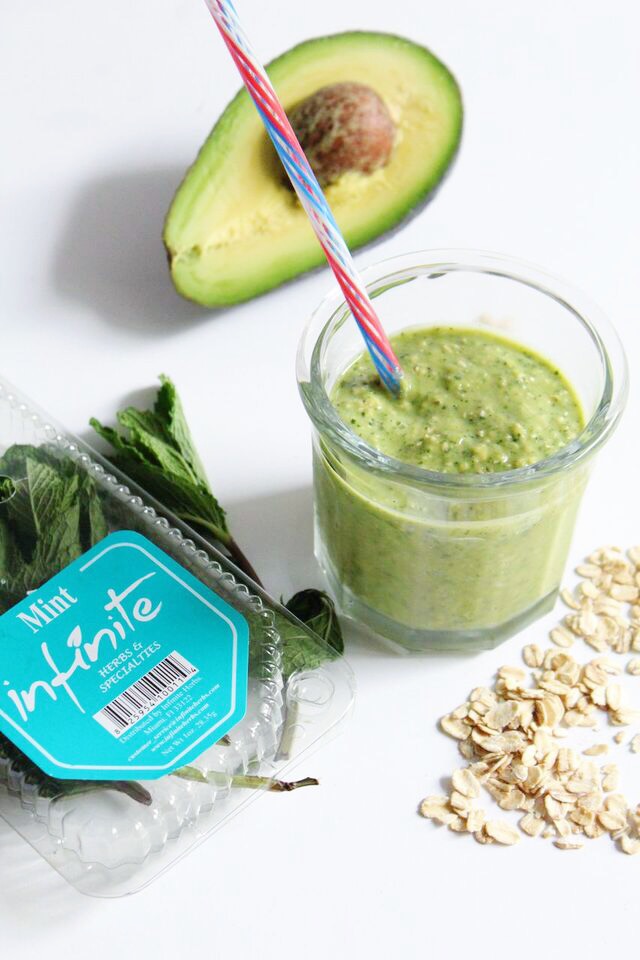 With the recent warm weather happening (and the beautiful feeling of slipping back into denim cut-offs), I've got summery drinks on the mind. Add some mint sprigs to any spritzer or punch and you've got me dreaming of porch sittin' and laughing the afternoon away with my friends. Growing up in the South, peaches are abundant during the warmer weather – it's South Carolina's state fruit for a reason! Recently, my favorite Bai 5 flavor has been Panama Peach —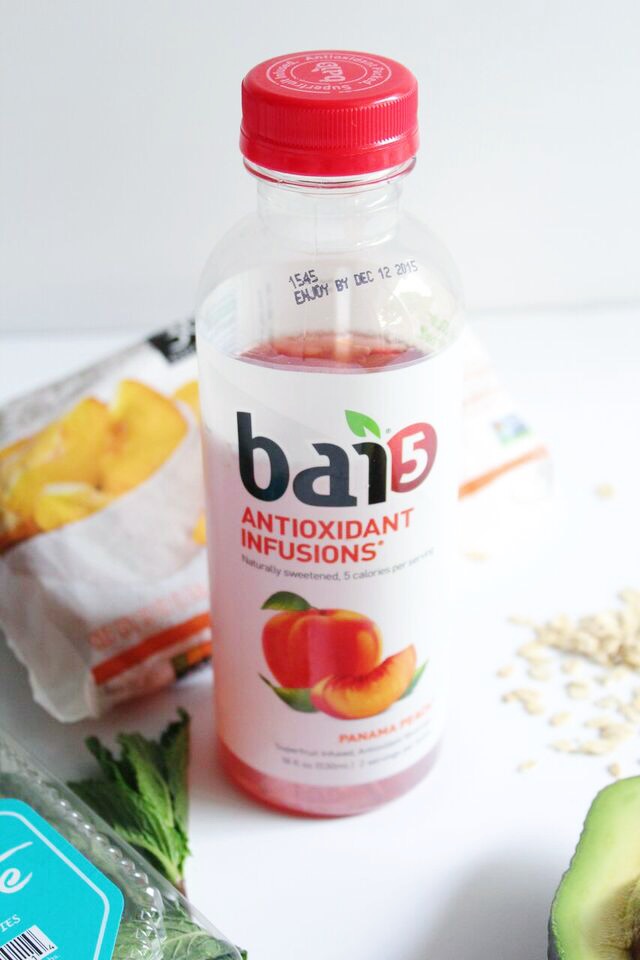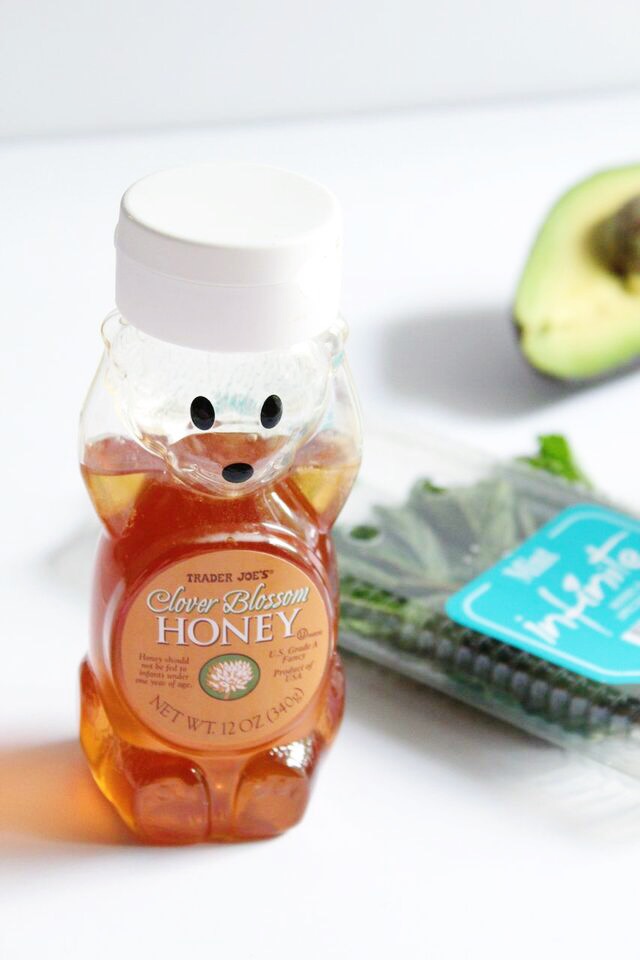 This delicious smoothie combines avocado, peaches, greens, and rolled oats together for a nice blend of micronutrients and healthy fats + carbohydrates. It's perfect for anytime, but I've really been enjoying it in the morning. I used frozen peaches because I wanted a more frozen (i.e. spoonable) texture, but will definitely use fresh peaches closer to actual summertime. The oats were added, again to enhance texture and make it heartier. Feel free to bump the protein up by adding a vanilla protein powder (my favorite is from either Sunwarrior or Vega, both plant-based protein powders) or a dollop of greek yogurt.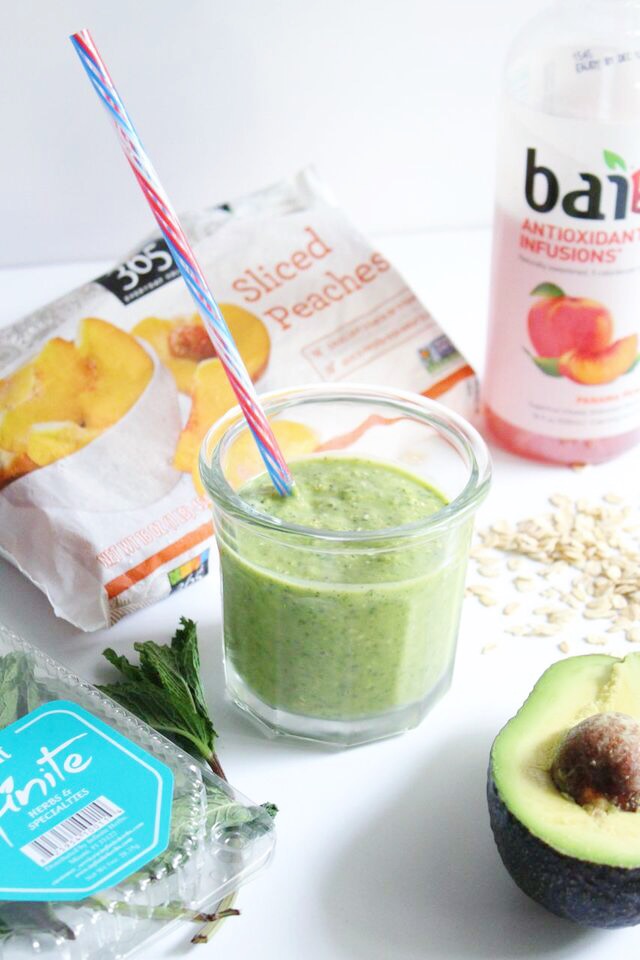 Peach Green Smoothie with Avocado and Mint
2015-04-23 18:14:46
Serves 2
A creamy and hearty green smoothie made with peaches, avocado, rolled oats, and mint.
Ingredients
1 ripe avocado
1 cup frozen peaches
1 cup Panama Peach Bai5
2 cups greens
1/2 cup rolled oats
1/4 cup fresh mint, chopped
1 tbsp honey*
Optional toppings: chia seeds, hemp hearts, nuts
Instructions
Blend in a high speed blender on high until smooth.
Notes
*Adjust sweeter to taste.
**To increase protein, can sub in 1 serving of vanilla protein powder or 1/3 cup plain greek yogurt.
Nutrition Happens http://www.nutritionhappens.com/
(Visited 208 times, 1 visits today)