I hope you haven't gotten tired of me boasting about all things spring-y around here…the spring produce love is REAL. I'm digging my daily greens (as usual) and the warmer weather definitely help sets the spring time mood – can't wait for berry season soon!
Breakfast.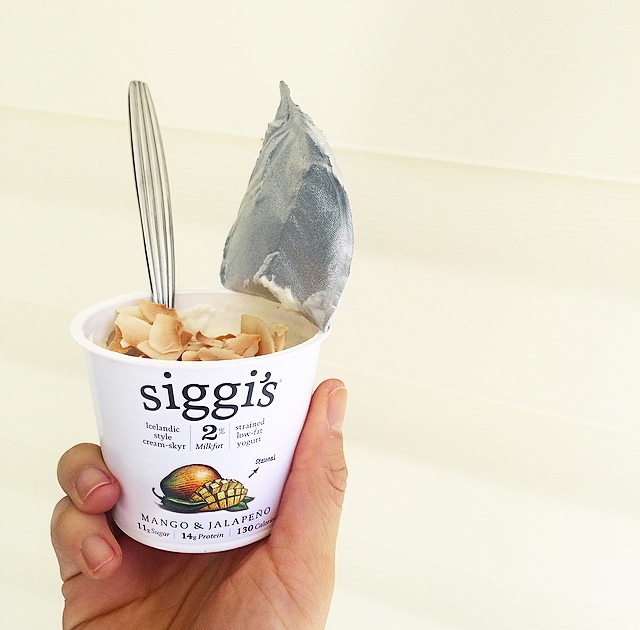 Post-workout. A 2% mango and jalapeno Siggi's with coconut chips.
Mid-Morning Drinks/Snacks.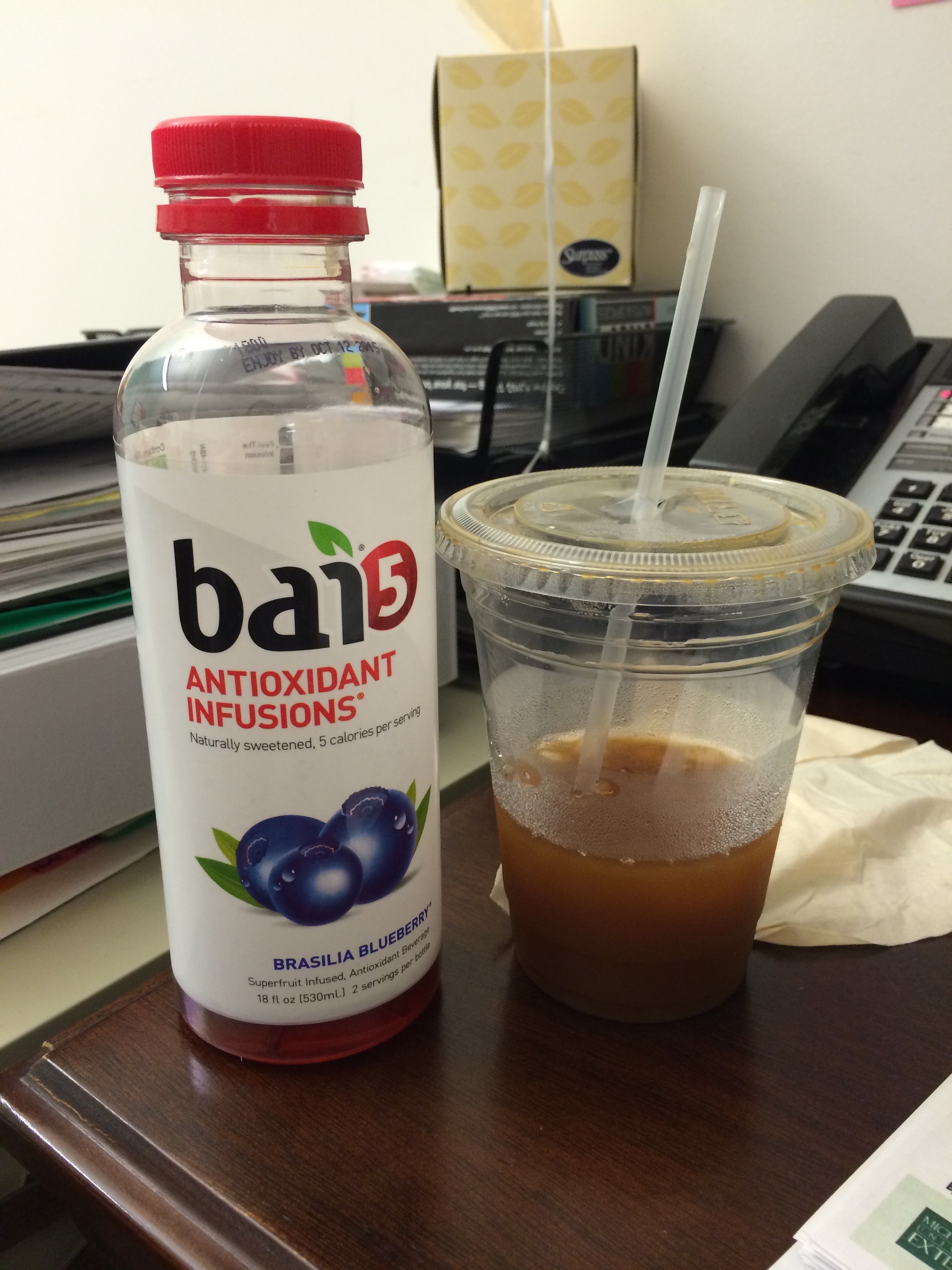 Iced coffee via Kudu's and a blueberry Bai5.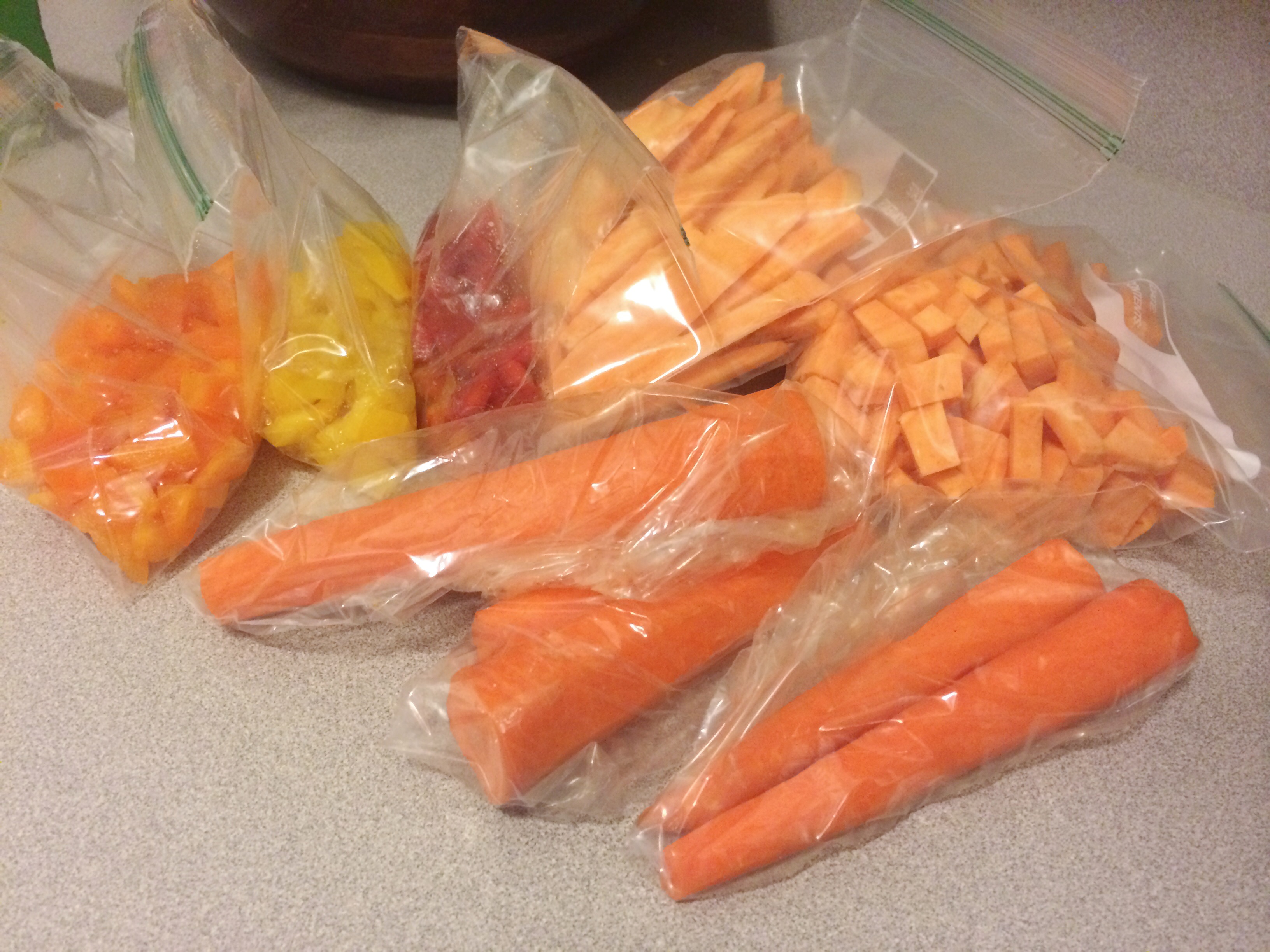 I also had some raw carrots for a snack with hummus…which I never got a picture of. But I am giving you this picture, which shows a little bit of what I prepared for the week – including the carrots! I guess the theme of the week is orange…oh wait that's every week. (Go Tigers! And Vitamin A!)
Lunch.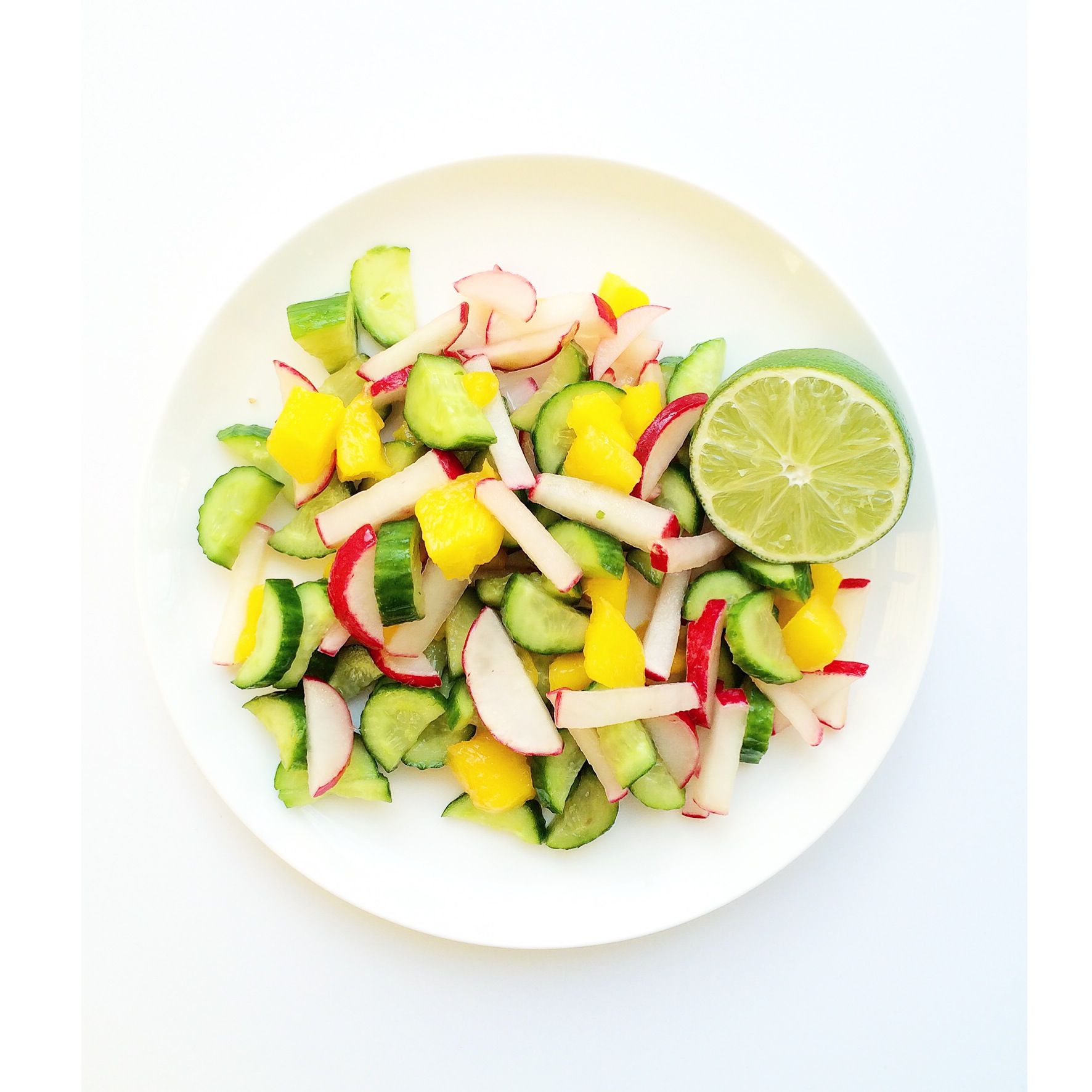 Made a batch of this cucumber. radish, and mango mix for the week – with a squeeze of lime and drizzle of honey.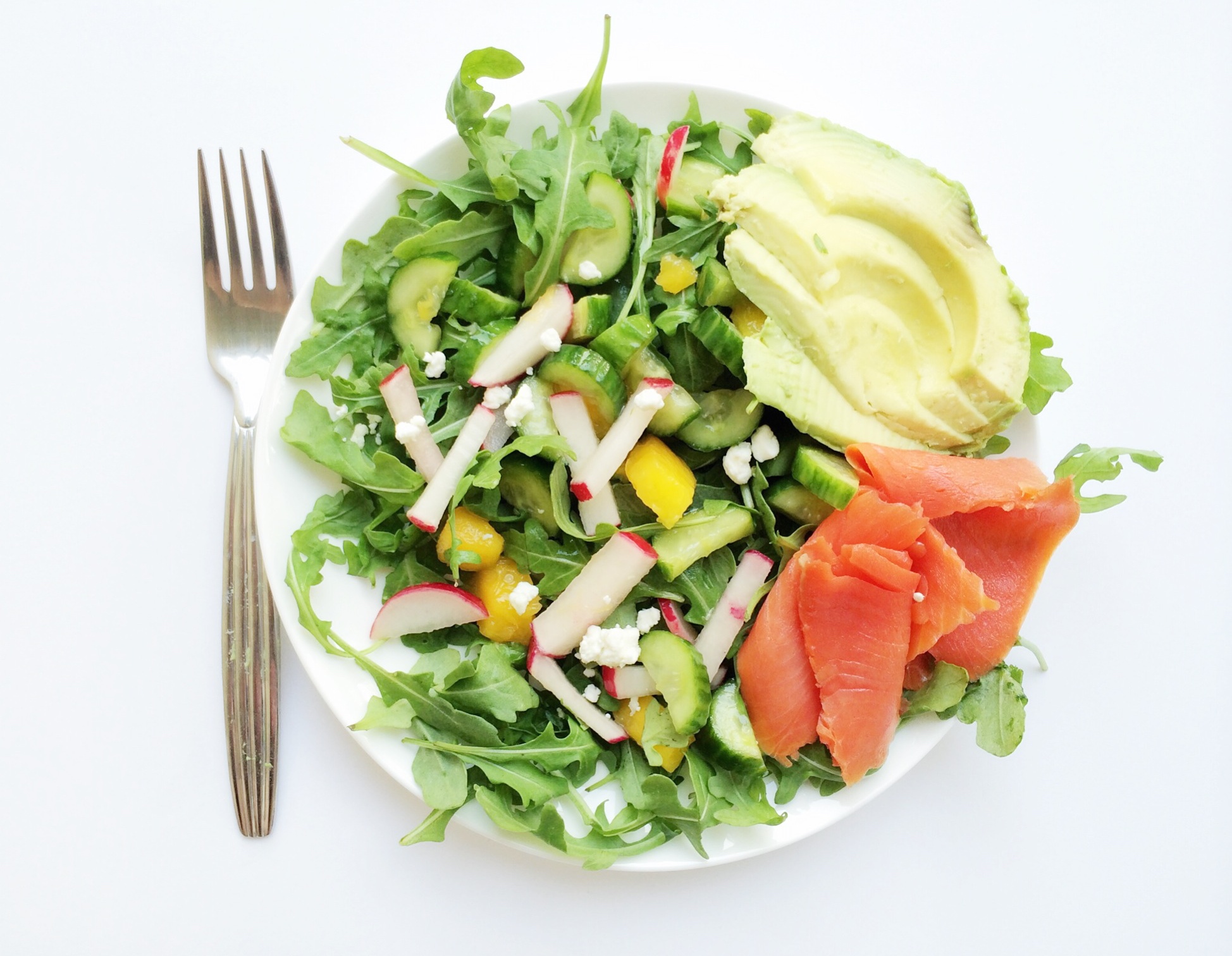 Which got mixed into this salad – with a bed of arugula + avocado + smoked salmon and a little bit of goat cheese.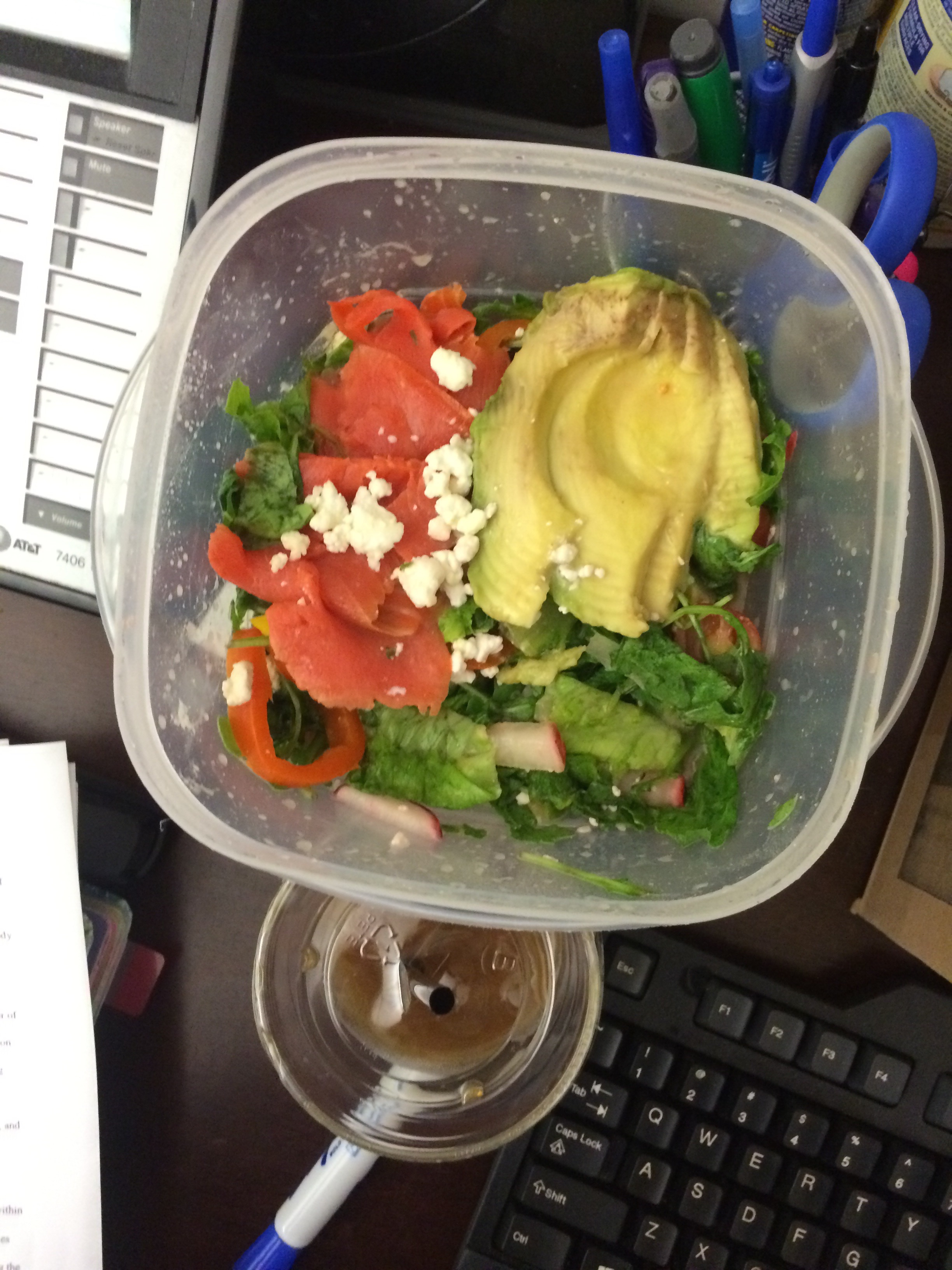 Which you can see in action here…work lunch.
Afternoon Snack.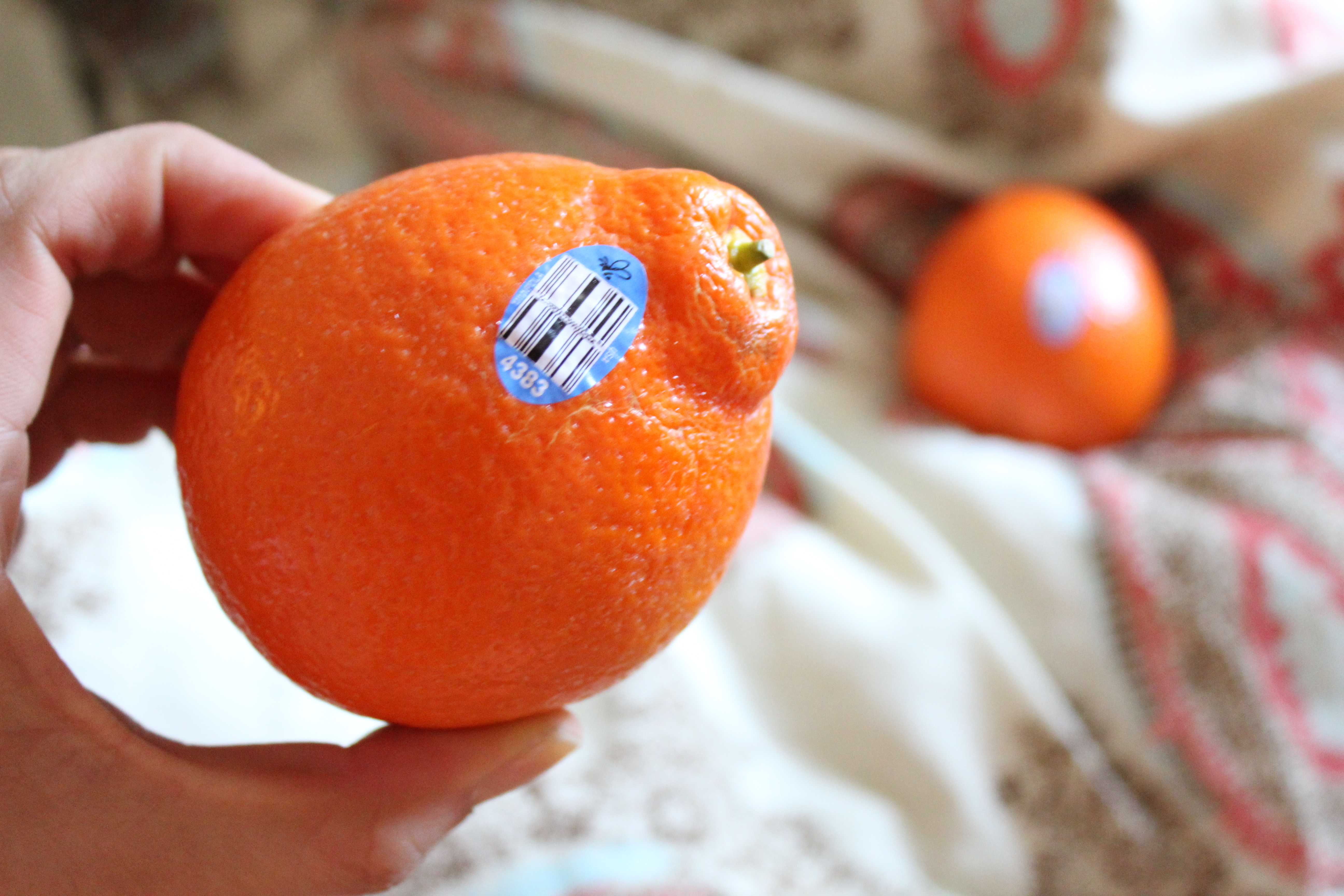 An minneola orange. Hauled last week
Dinner.

An everything but the kitchen sink salad – my favorite! A base of kale and arugula + shrimp + sweet potatoes + roasted tricolor carrots + peas + sundried tomatoes + peas all tossed in lemon juice and tahini.
Dessert.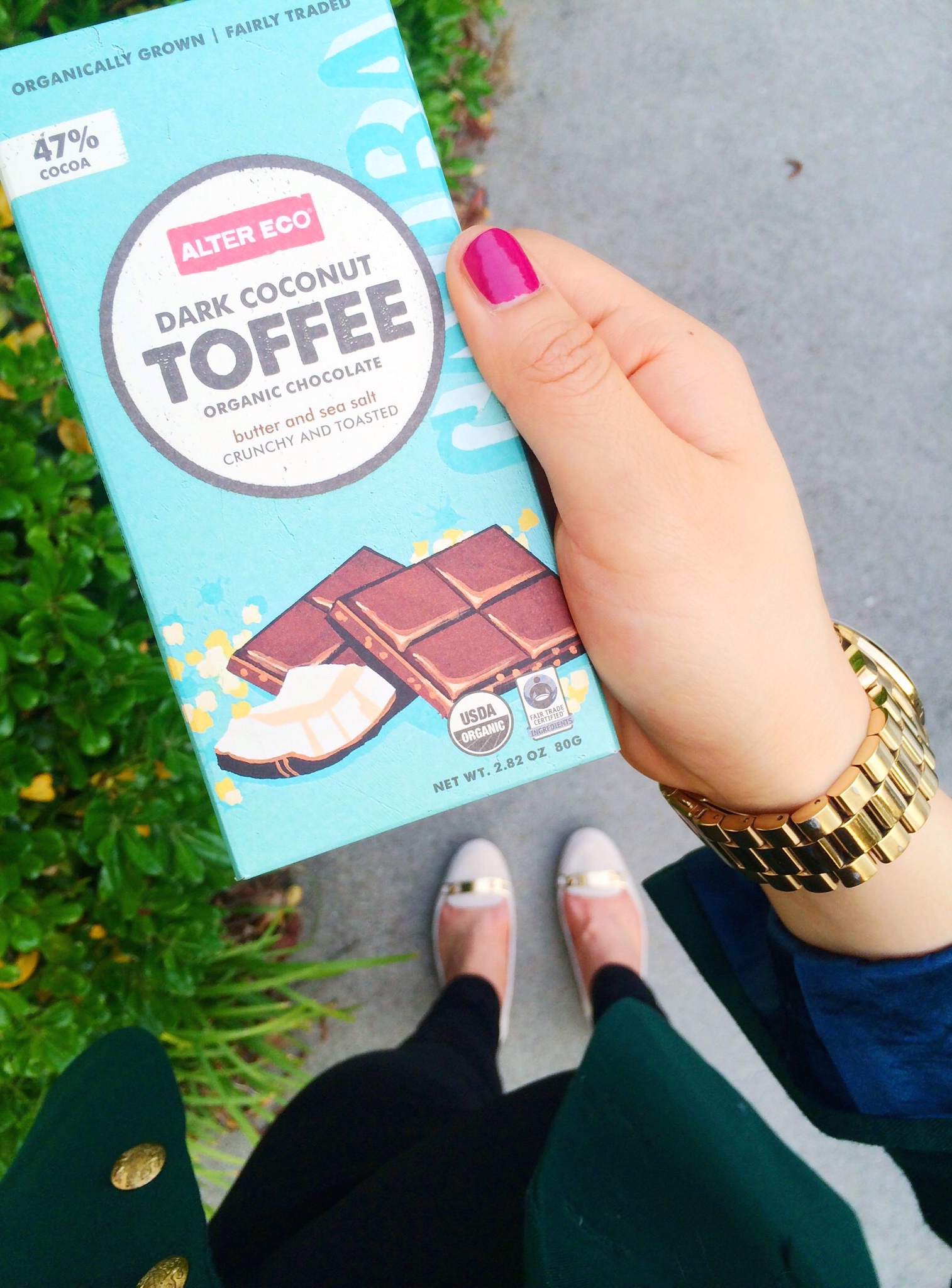 A piece of this kick ass chocolate I got in the mail from the Easter bunny. They sure do know me well – coconut and dark chocolate and all!
Head on over to Jenn's linkup for more food inspirations – she's talking all about her CHARLESTON eat's today – yay!
(Visited 29 times, 1 visits today)