Yesterday I gave a peak into a few of my farmer's market purchases, but I still needed to stock up on a few other essentials for the week. Truth be told, I love grocery shopping too much to skip my weekly trips to Trader Joe's and Whole Foods. Seriously…my second homes!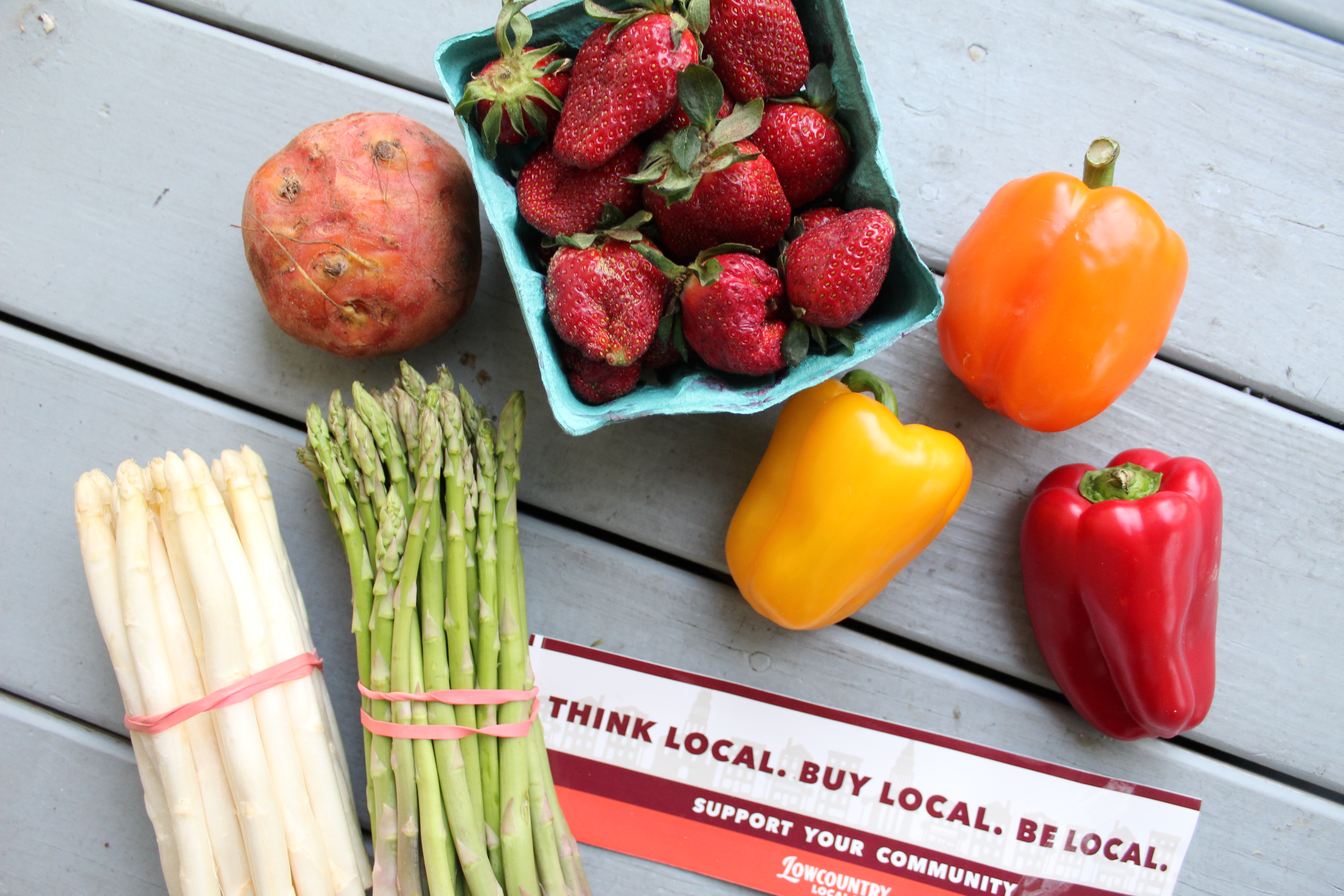 Via the Charleston Farmer's Market: White / green asparagus, bell peppers, golden beet, and strawberries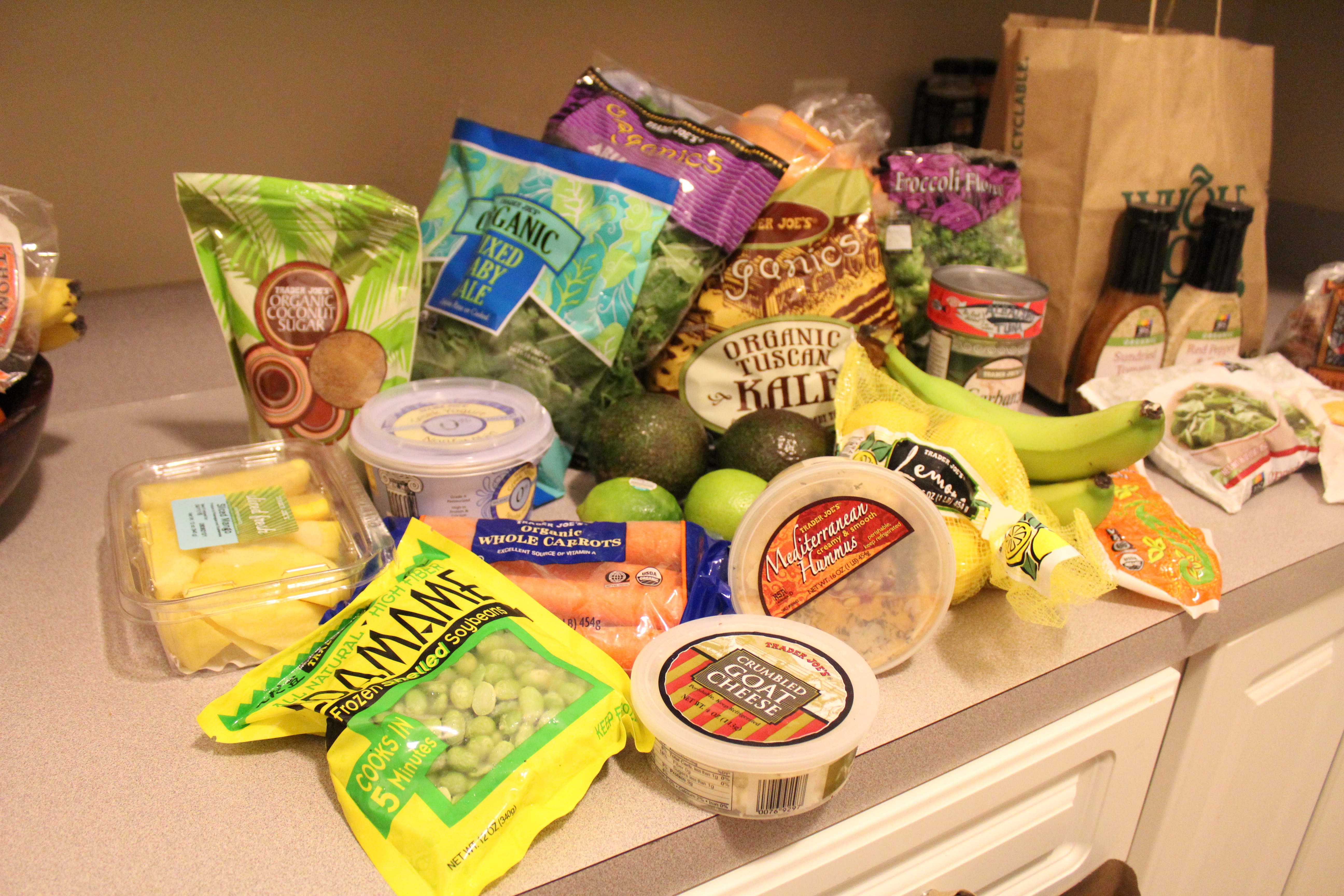 From Trader Joe's: Sliced mango, frozen shelled edamame, organic coconut sugar, organic whole carrots, crumbled goat cheese, 0% Greek yogurt, organic baby kale + arugula + Tuscan kale, avocados, limes, lemons, Mediterranean hummus, bananas, organic 3-grain tempeh, canned albacore tuna, chickpeas, and broccoli.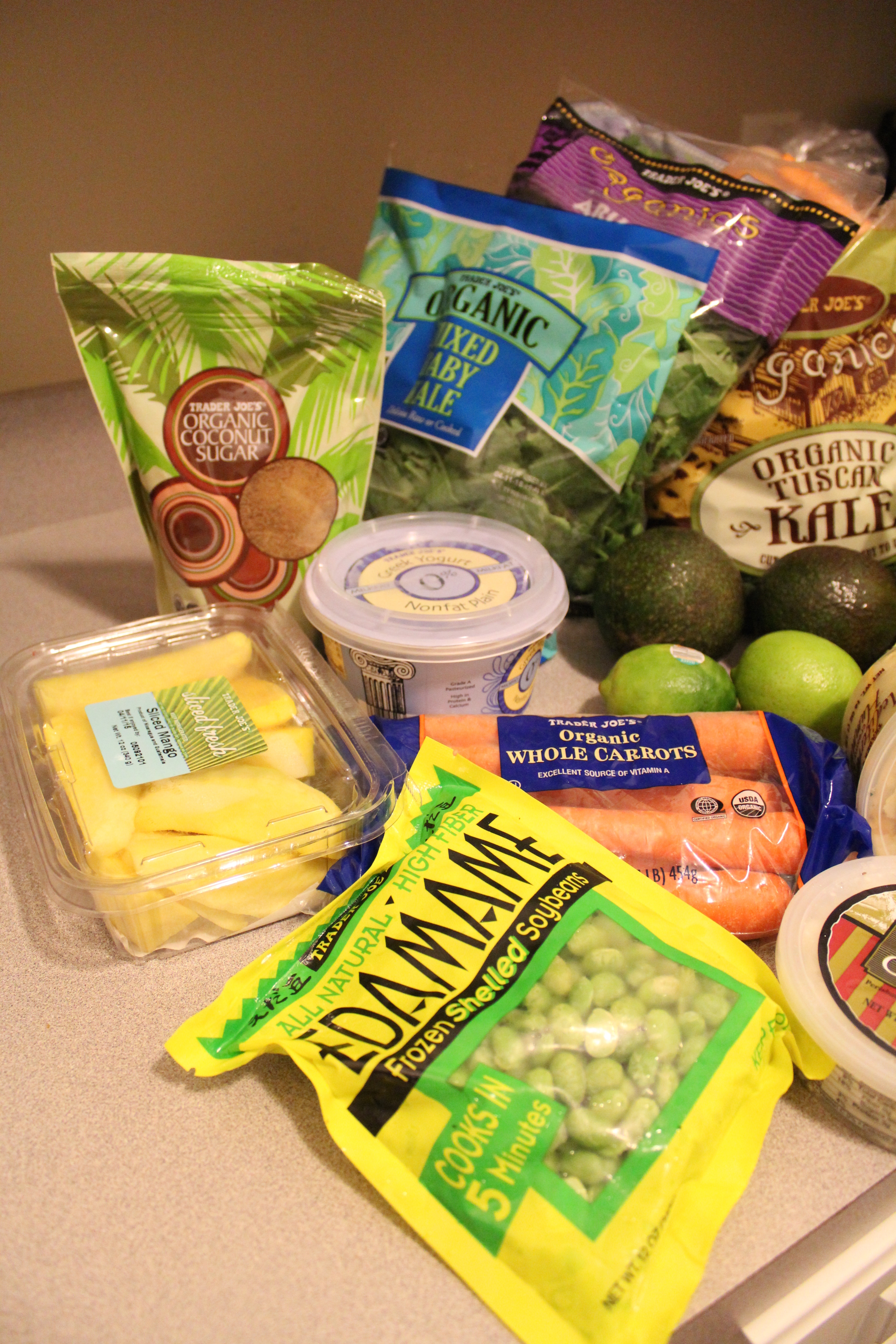 As you know, I love baking with coconut sugar – and Trader Joe's definitely has the best price around ($3.99). My local TJ has been out for weeks, so I when I saw it back in stock this weekend, I picked up a bag.
Do you love buying the sliced mango/pineapple from TJ as much as I do? Call me lazy but having it sliced and ready to go in the mornings makes things much smoother.
From Whole Foods: Frozen spinach, sliced peaches, sundried tomato red pepper and feta dressing, and in house bread (Organic Nutridozen).
As far as smoothies go, I'm big on texture – which is why I love to use frozen spinach in my green smoothies. Ice waters smoothies down so in addition to frozen bananas, I add in a block of frozen spinach for good consistency.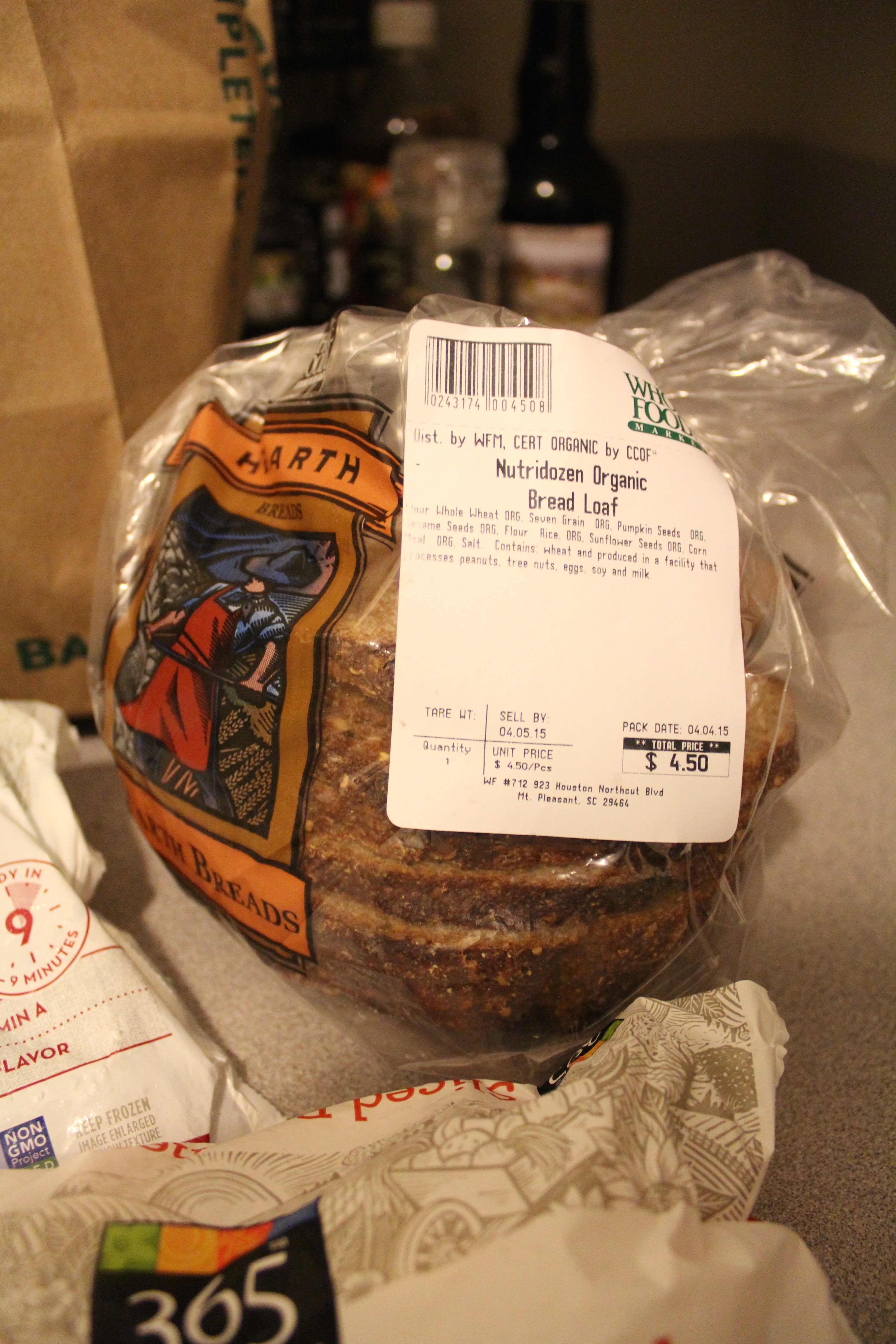 So in love with the in-house baked sprouted bread loaves from Whole Foods lately. This week's pick was the Organic Nutridozen.
Ingredients: Whole wheat flour, seven grain, pumpkin seeds, sesame seeds, rice flour, sunflower seeds, corn meal, salt.
Simple ingredients and toasts up like perfection. Oh, and that texture – can't beat it!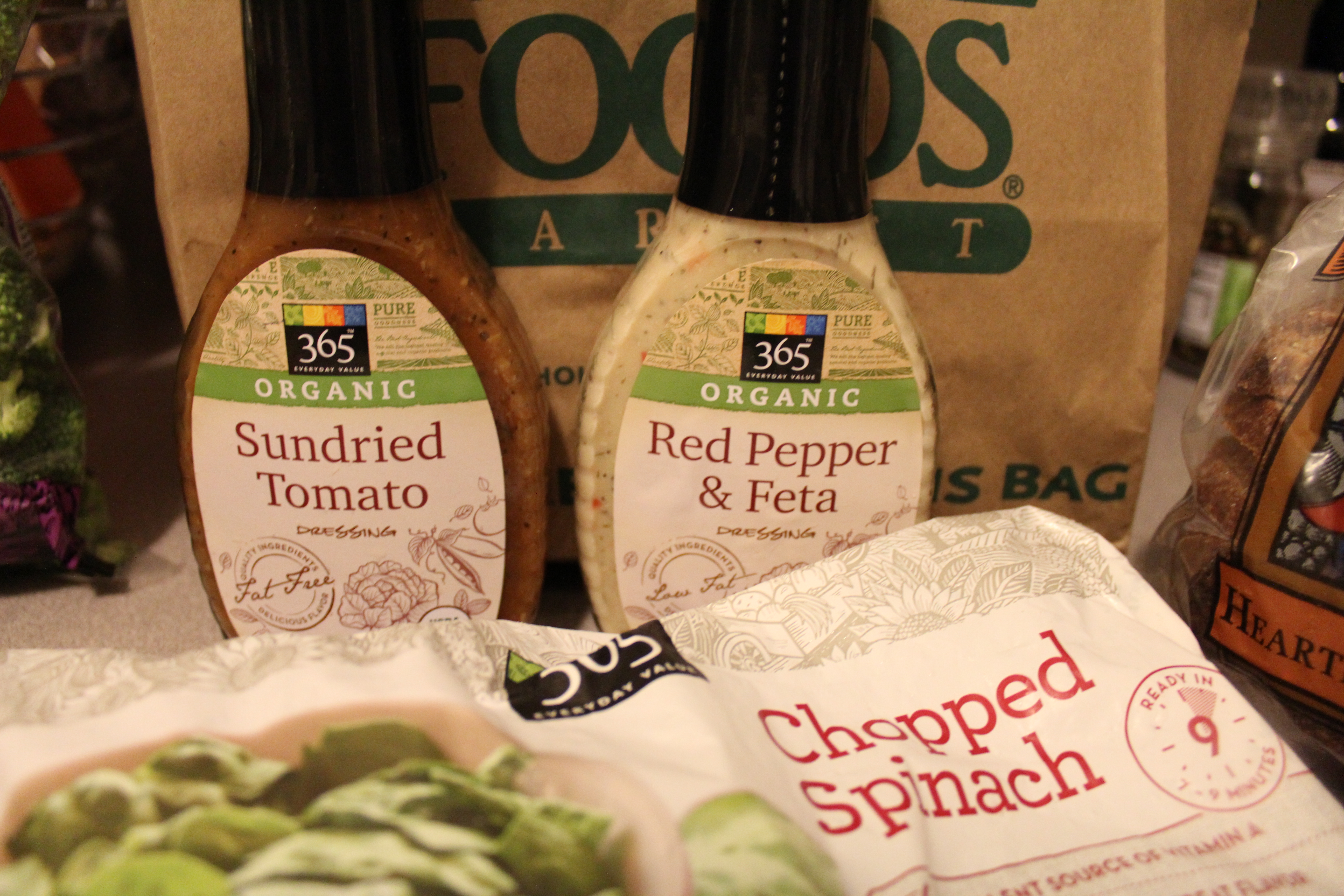 I never use to like salad dressings, but the foodie in me seriously has a case of the FOMOs when it comes to health conscious products at the grocery stores. I'm a big fan of the "Health Starts Here No Added Oils" refrigerated dressings (the sesame ginger!), but I was curious about their "365 Organic" shelf stable line as well. Verdict? Not my favorite – they both lacked flavor and tasted pretty watered down. If you're looking for some options, I would recommend the Health Starts Here line over by the produce/refrigerated section – all made without added oils. The fig balsamic is a good one, as well as the carrot ginger and vegan caesar.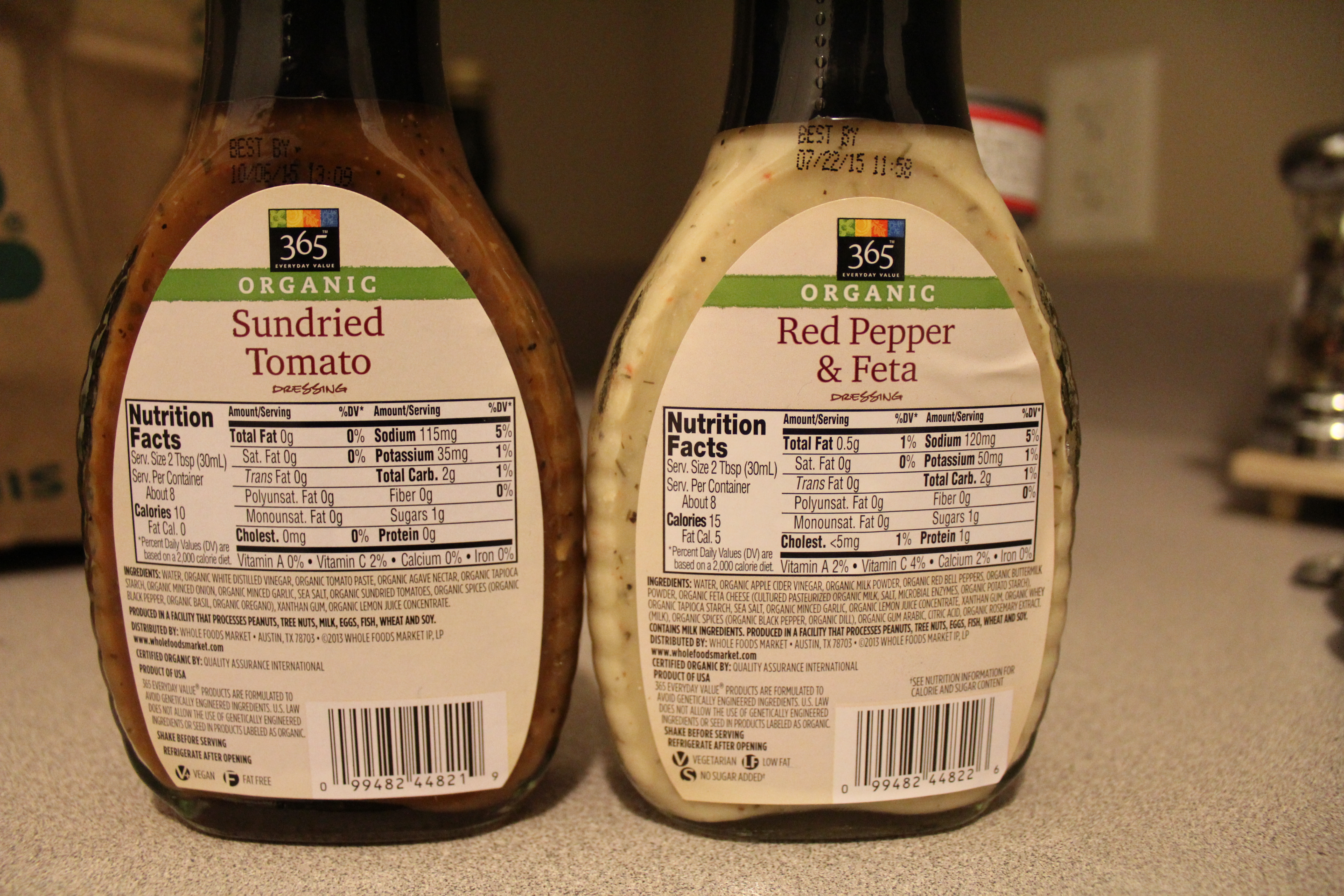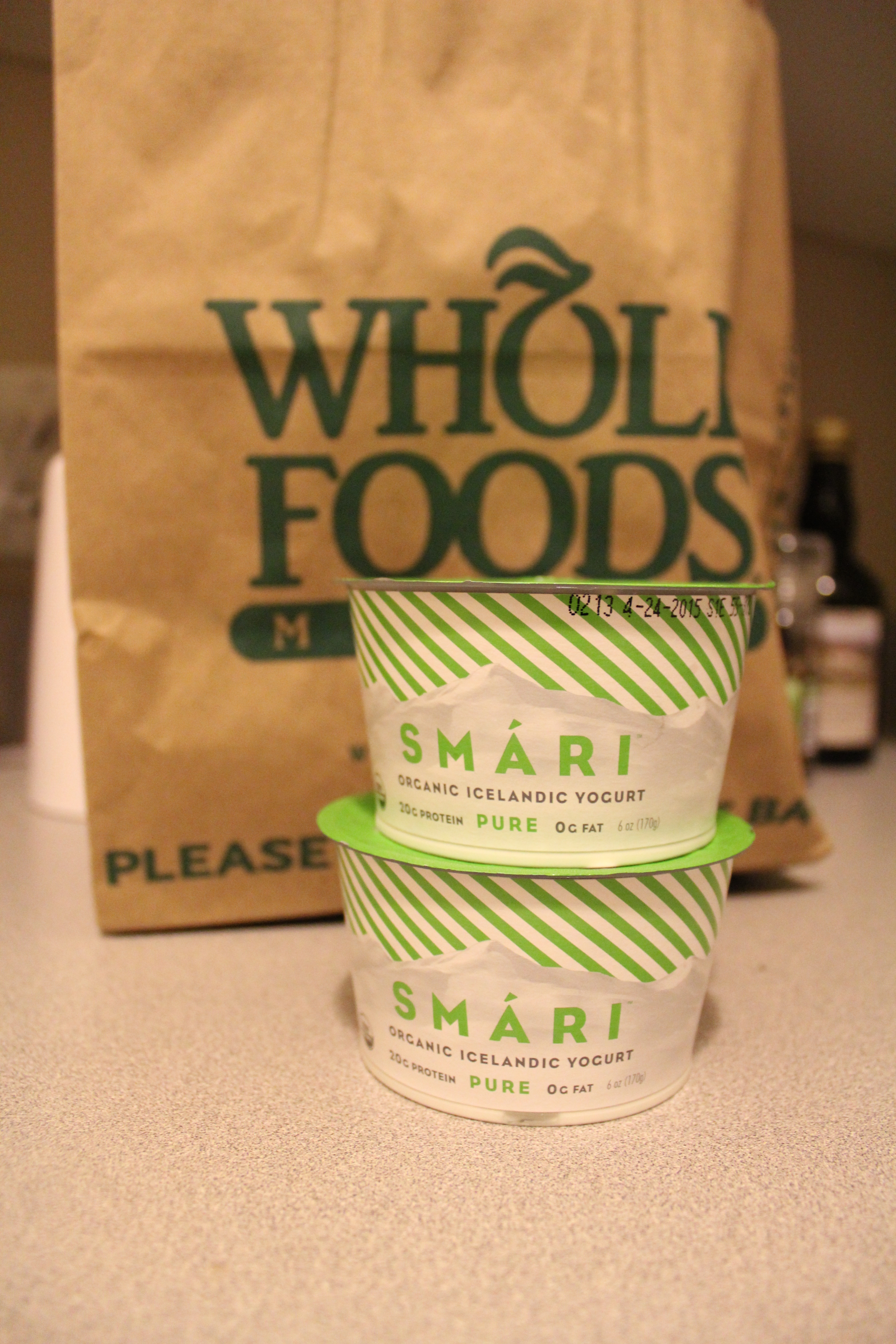 Smari Icelandic yogurts were on sale this week at WF…..it's been a while since I've picked up these. I've reviewed them before during my early blogging days.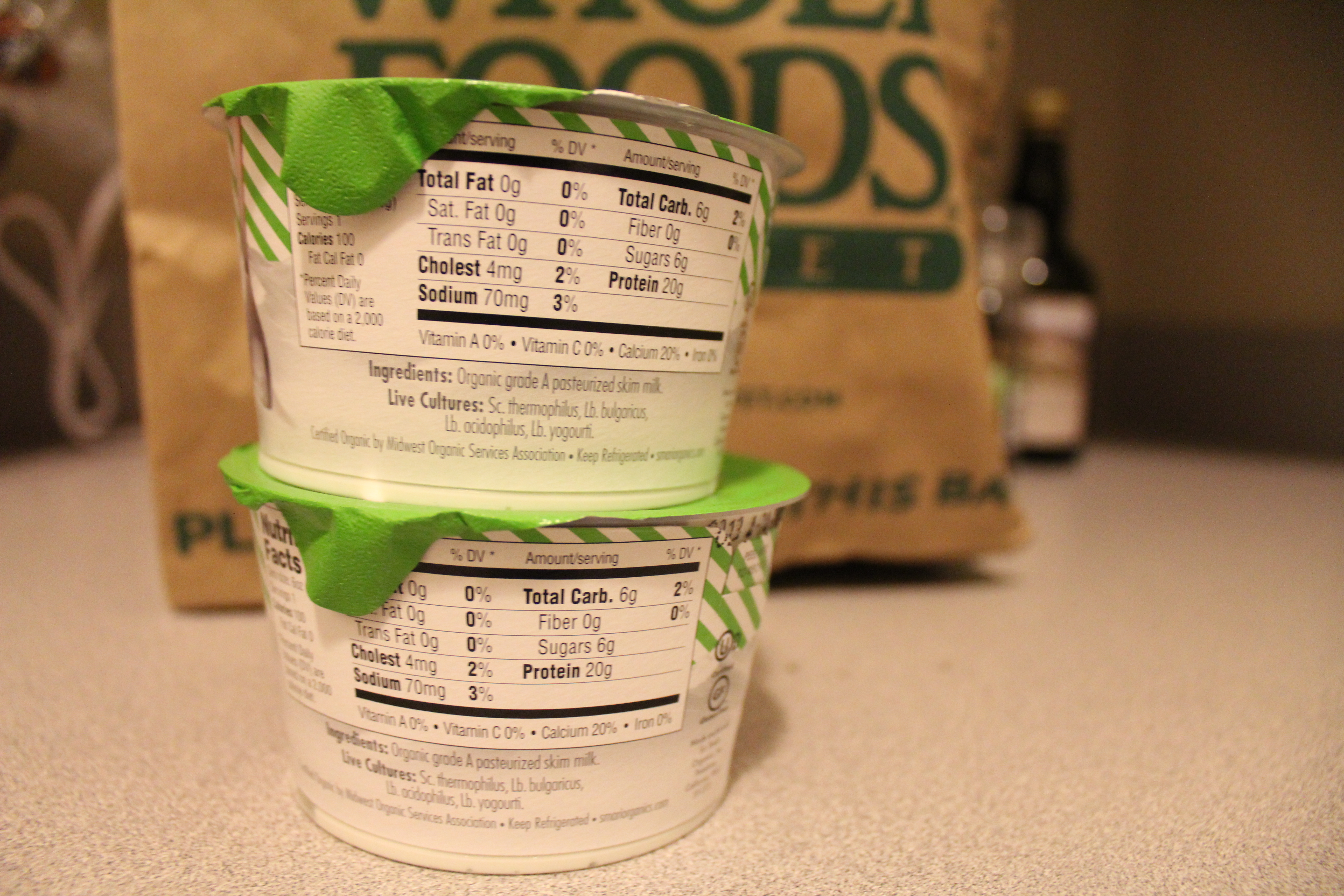 These yogurts are extra creamy – the straining process is what makes it different from your usual Greek yogurts. Because it's so thick, the protein is also higher per 6 oz serving (compared to other Icelandic yogurt brands), as you can see (20 grams protein, 6 grams sugar). I usually pick up Siggi's when I buy individual containers because it's more cost efficient. But if you ever catch Smari's on sale, I recommend stocking up on a few!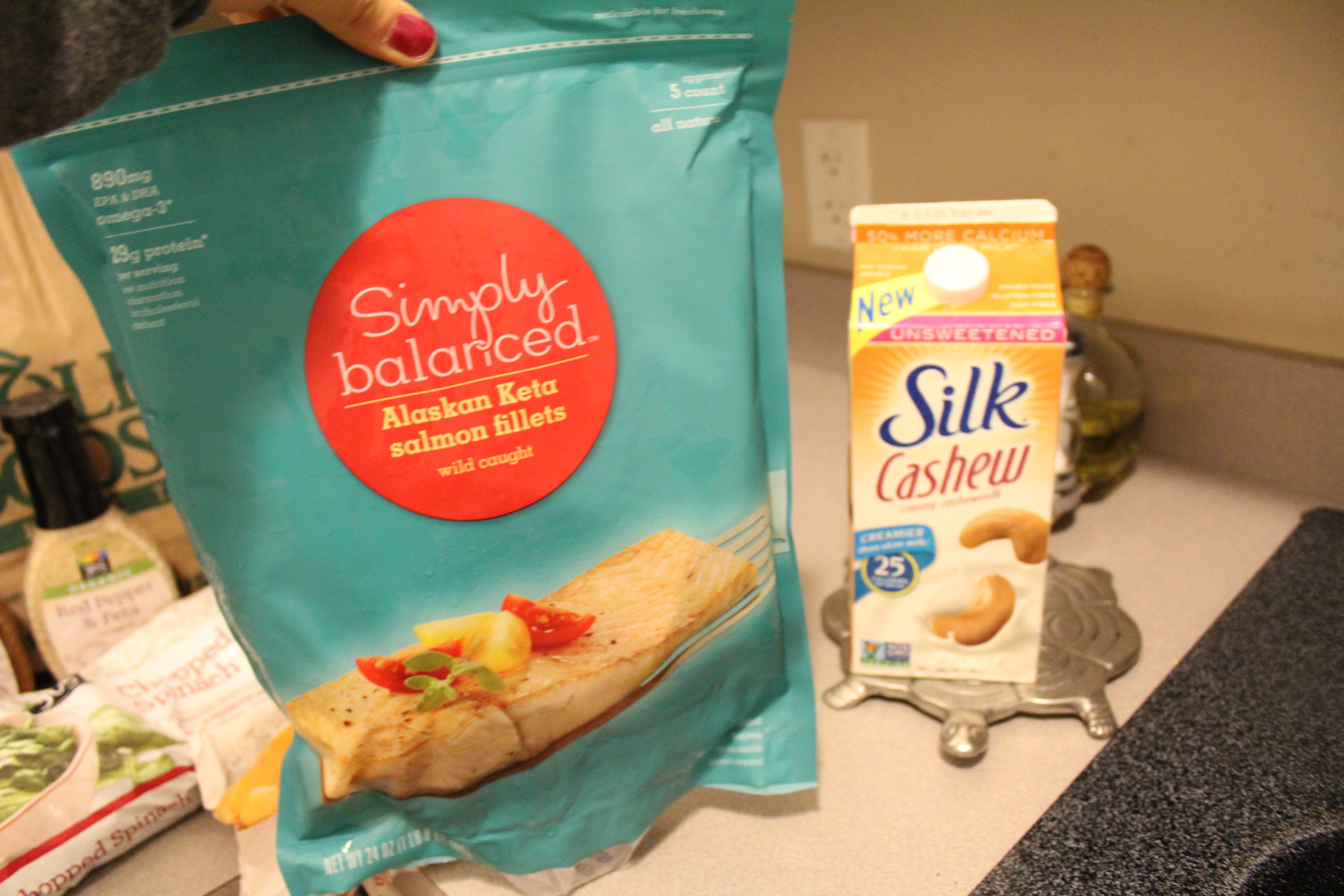 I also made a Target run this weekend and picked up some frozen salmon fillets and cashew milk.
What's in your grocery cart this week? I hope you guys find these hauls useful – let me know if I ever inspire you to pick up anything new!
(Visited 39 times, 1 visits today)