Happy April! Okay but real talk, wasn't March 1st yesterday, or am I the only one that felt like the past month slipped right by?
This week I feel like I've had zero free time to even stop and breathe. I'm pretty sure I am probably 6 episodes of Scandal behind and there's a stack of running shorts on my bedroom floor that needs to washed ASAP. The post grad life is REAL, friends! I'm looking forward to some much needed rest soon.
I love doing What I Ate Wednesdays and sharing my eats with you guys because we're always so intrigued by what other people ate – it's a great community to be a part of. And as you probably know, I'm a VERY active Instagrammer. Seriously, you'll constantly catch me on there. But you still have to remember that even as a food blogger, I'm still not this robot that eats in beautiful settings with perfectly placed tablecloth and candles all the time – I work full time and life happens. Which is one of the reasons why I love sharing a day of eats here and there with you – it's me in the raw, tupperware and plastic bags and all. Hooray!
Breakfast.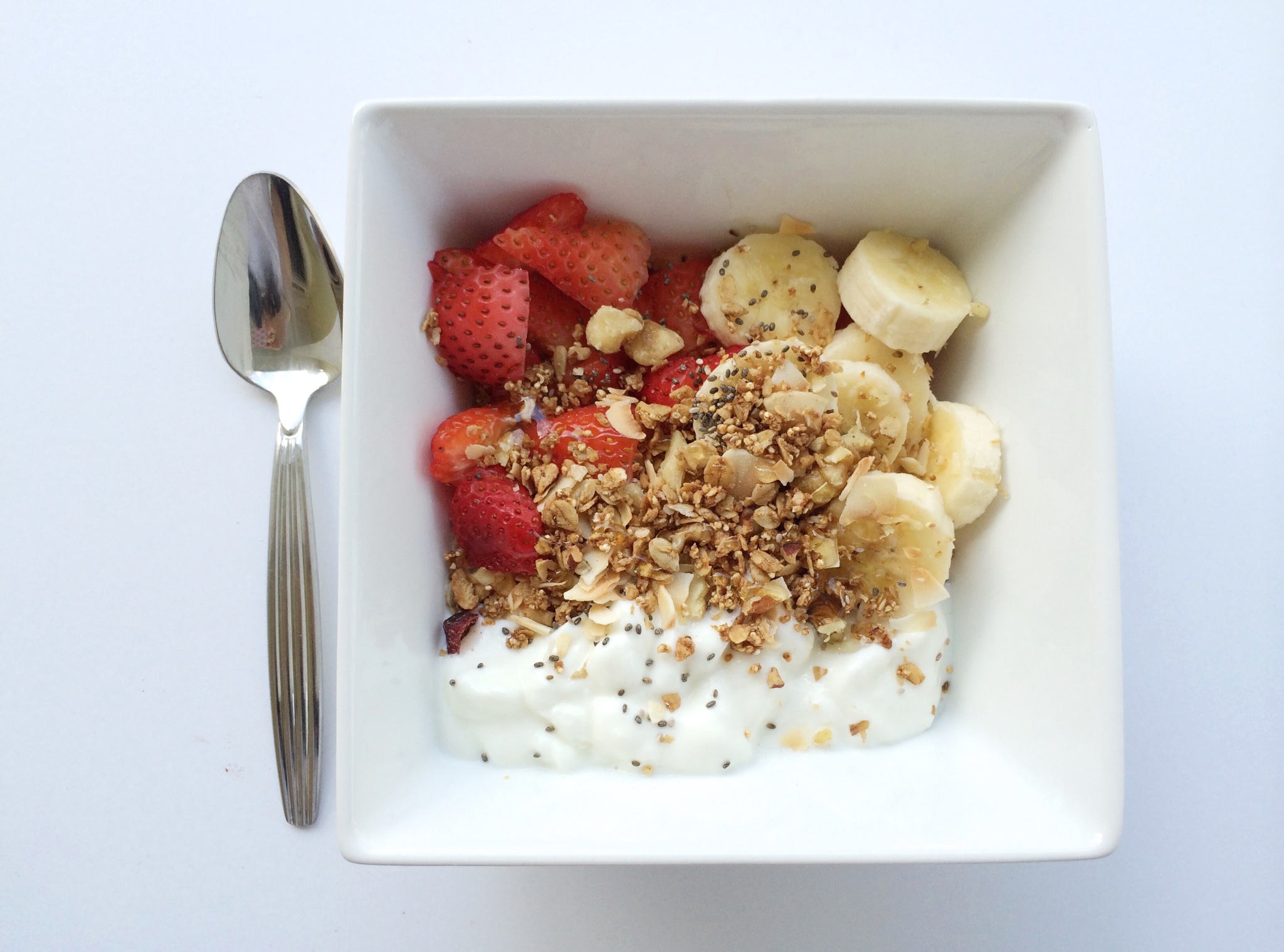 Got in a 6am workout and this was my breakfast afterwards – plain Siggi's skyr with strawberries + bananas + chia seeds + Purely Elizabeth's original granola.
Morning.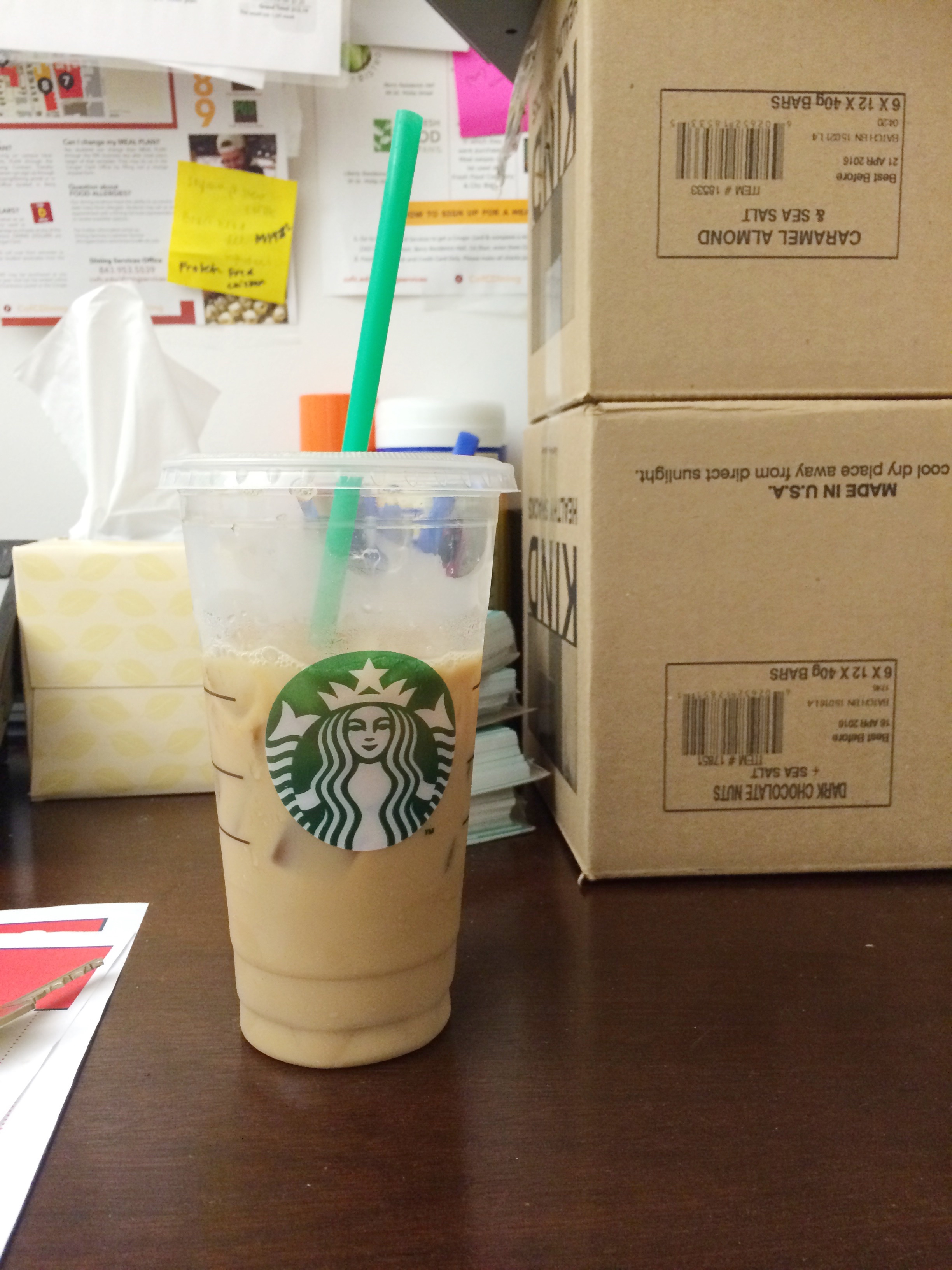 A venti soy iced coffee for a little buzz – you know I love my local coffeeshops, but when I'm gifted Starbucks gift cards……I don't complain!
Lunch.
So glamorous, right? Some work days get so busy I eat in like five minutes. I love packing lunches though – I was that girl all throughout grade school that brought her lunch. I can't tell you when I actually ate school lunch because I don't think I ever did! On this day, I packed avocado toast with a side of roasted dijion brussels sprouts and some tempeh. Threw in a box and called it lunch – it works!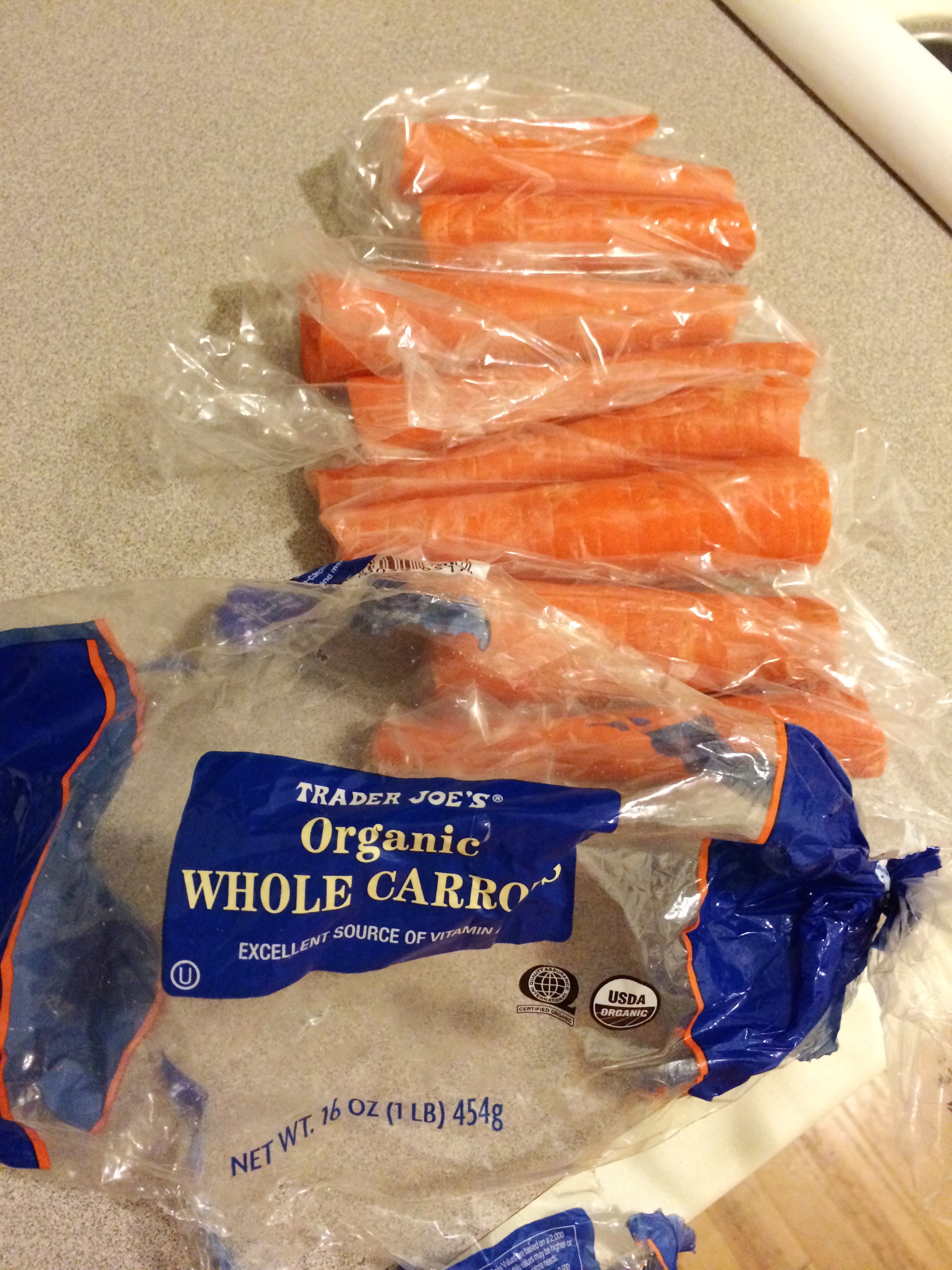 I also had some carrots, which I always stash in my bag. I packed them up like so and grab and go as needed throughout the week.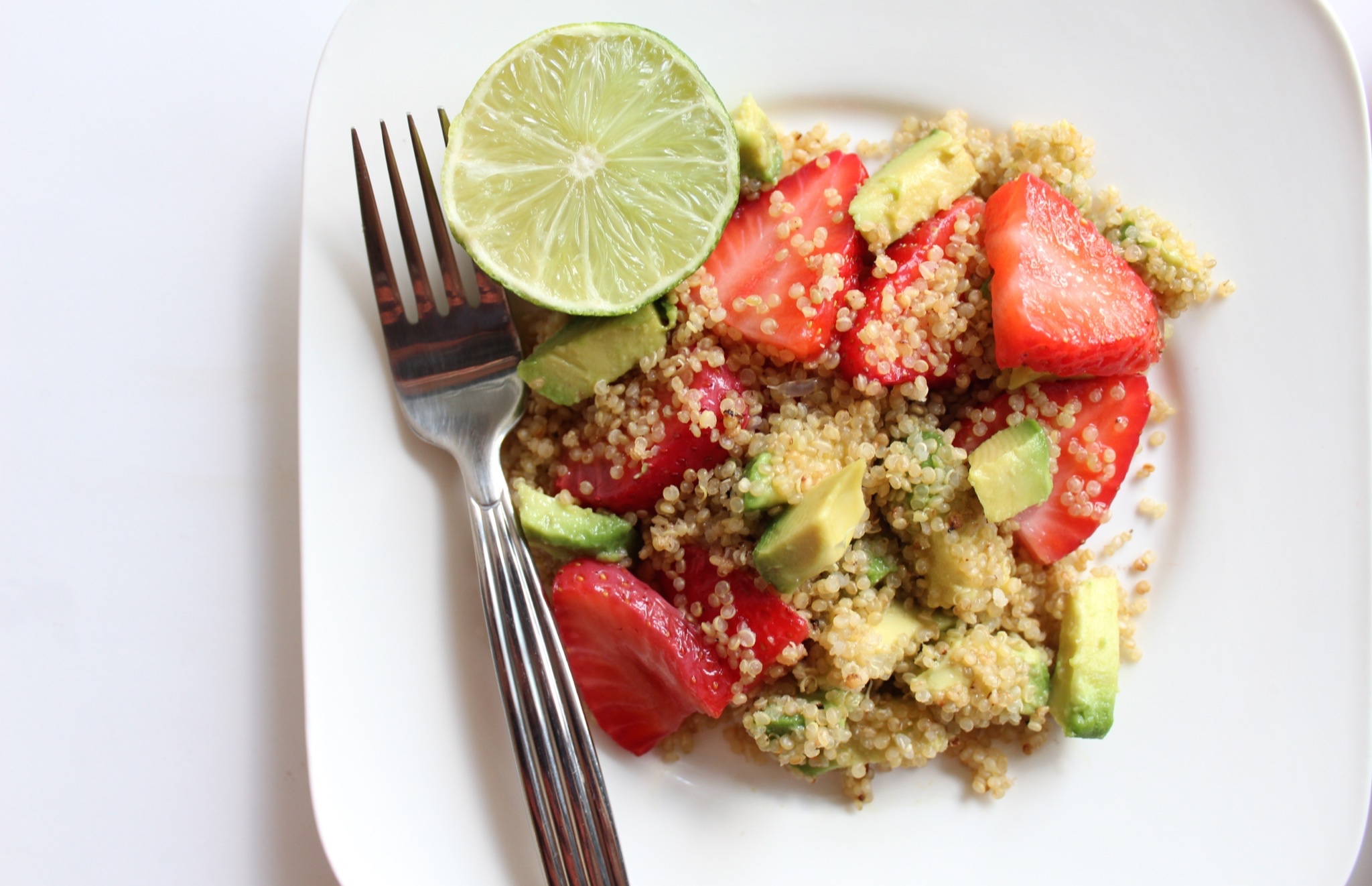 On a side note, I've been also having batches of this for either breakfast or lunch, and it's too good not to go ahead and mention it to you. Avocado and strawberry quinoa salad with a squeeze of lime. As delicious and easy as it sounds.
Afternoon Snack.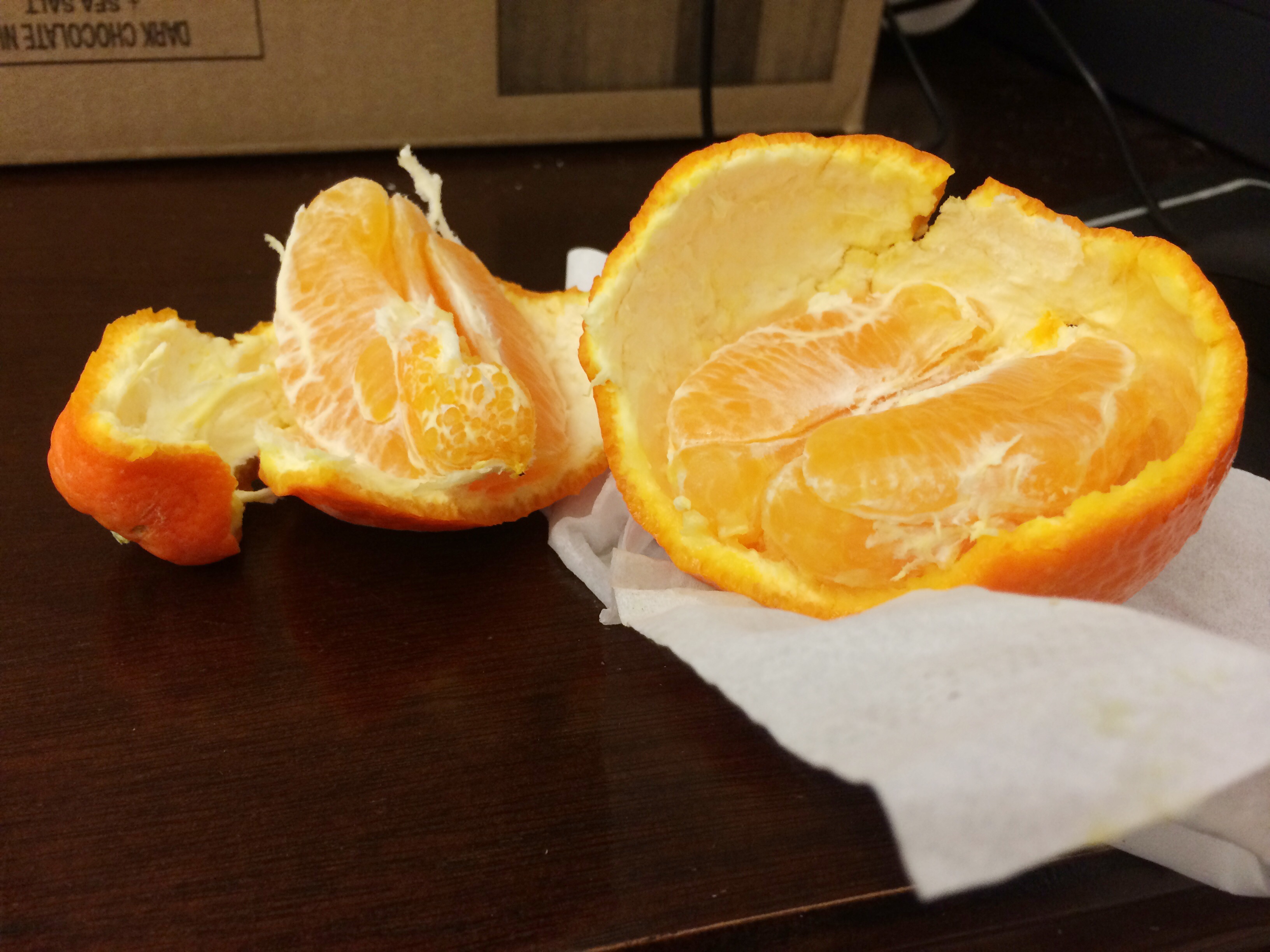 A minneola orange I talked about in yesterday's grocery haul. So good!
Dinner.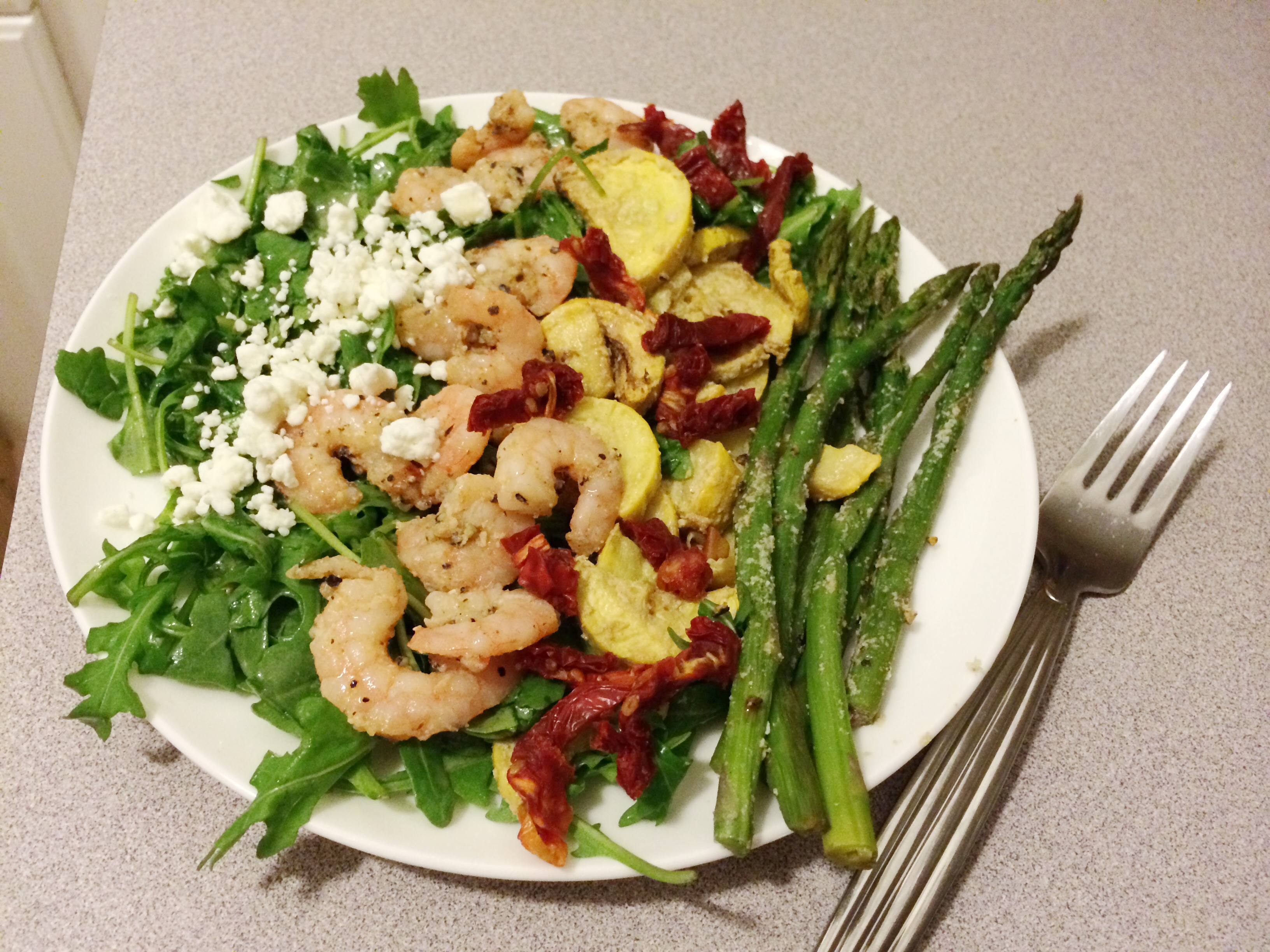 Arugula with lemon juice + roasted asparagus + garlic-y shrimp + goat cheese + sundried tomatoes and roasted zucchini. Hodgepodge salads are my favorite – I like a variety of textures and flavors going on!
Dessert-ish.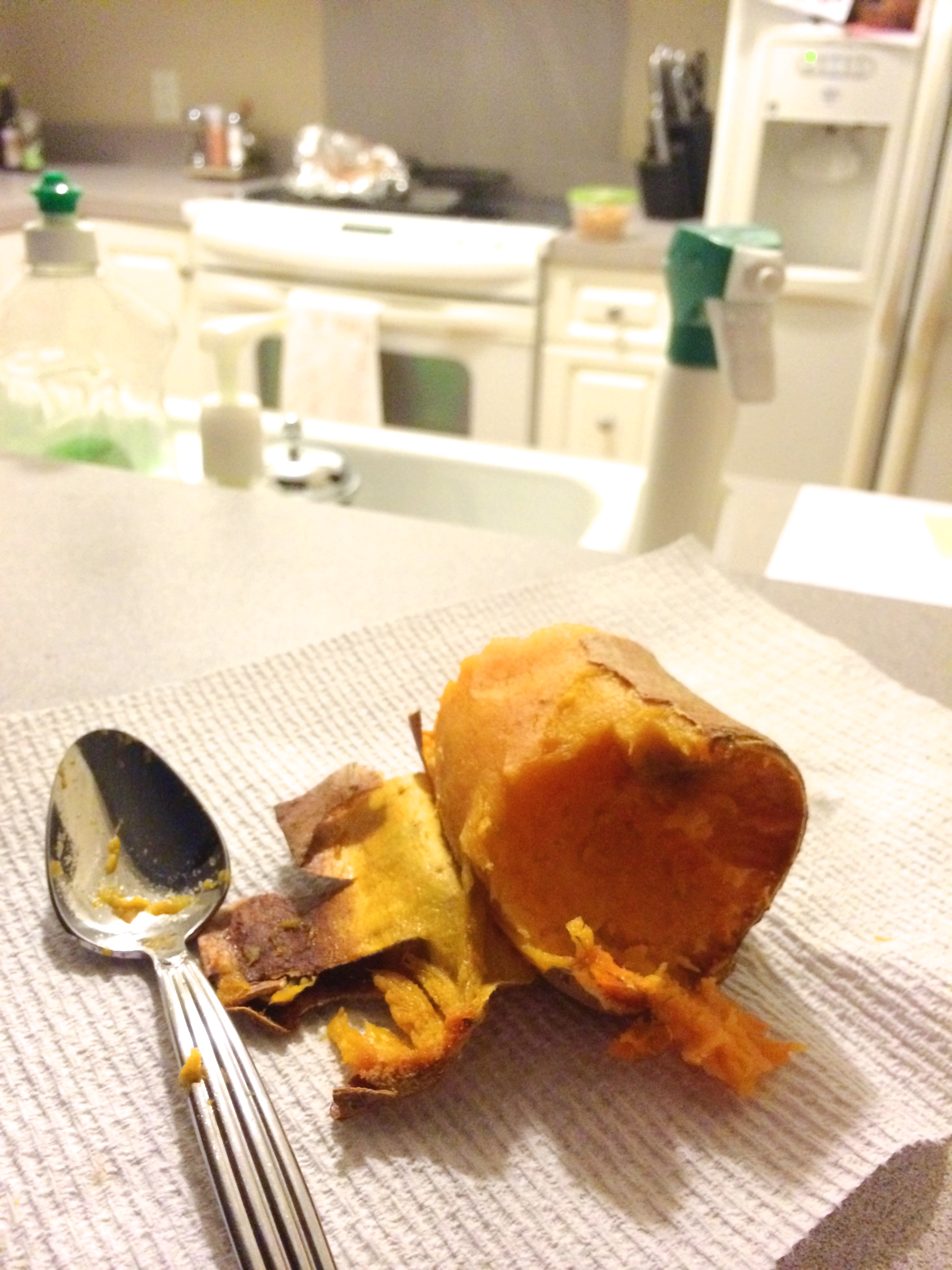 Roasted a batch of sweet potatoes for the week during dinner so I obviously had to have one fresh out of the oven for that sweet carb-y, vitamin A packed bite. And just as is, plain and simple. Sometimes I just need a plain sweet potato without any fuss, you know? The perfect end to my day!
Jenn, thanks for the foodie picture party every week. You da realzz MVP, friend!
(Visited 26 times, 1 visits today)