Groceries bought Sunday, and haulin' for you this Tuesday. I've been digging all the salad combinations lately. Having a variety of different vegetables on hand makes it easy to create a hodgepodge of messy and delicious salads! The Charleston Farmer's Market starts back up this Saturday and I cannot wait – I'm ready to peruse to the market for local produce again!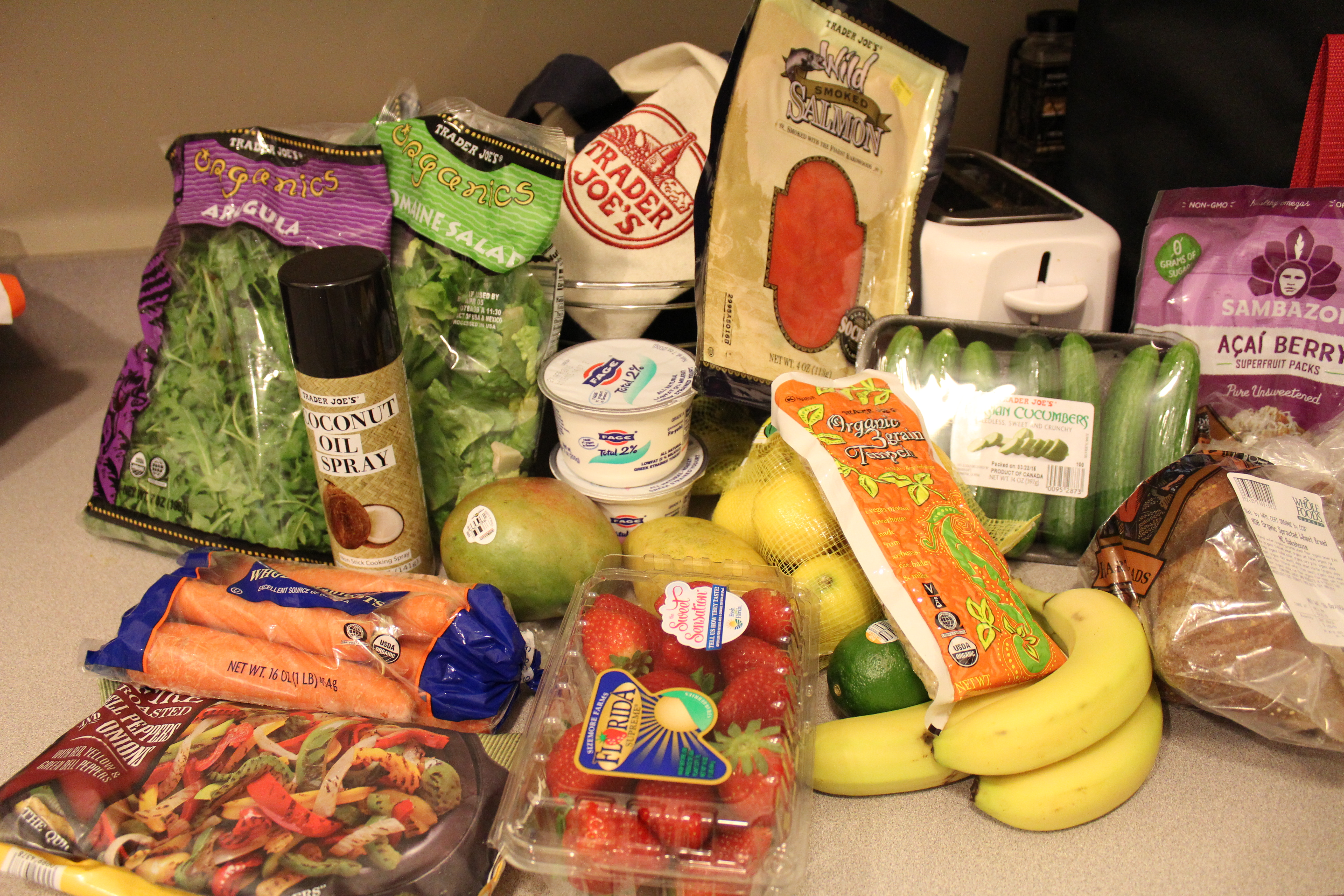 Via Trader Joe's: Organic arugula, organic romaine, wild caught smoked coho salmon, frozen fire roasted peppers and onions, organic carrots, coconut oil spray, mangoes, strawberries, bananas, lemons, Persian cucumbers, greek yogurts, organic 3 grain tempeh.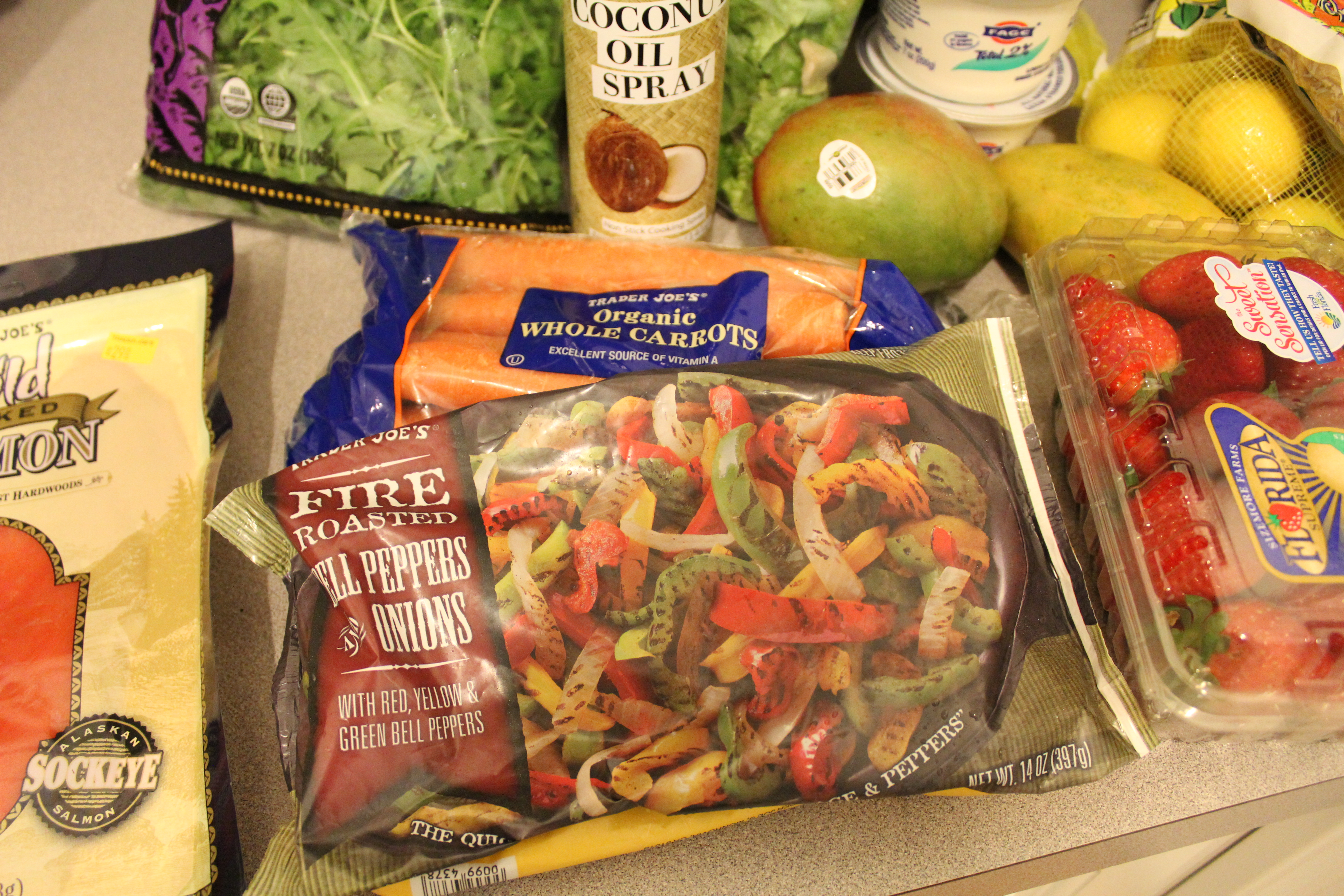 These fire roasted peppers and onions from the frozen produce section are great to keep in your freezer for those last minute dinners. Just a blend of bell peppers and onions, all chopped up and ready to go – just heat up over the stovetop and pair with your protein of choice! I love it as an addition to salads, wraps, or paired with quinoa and salmon.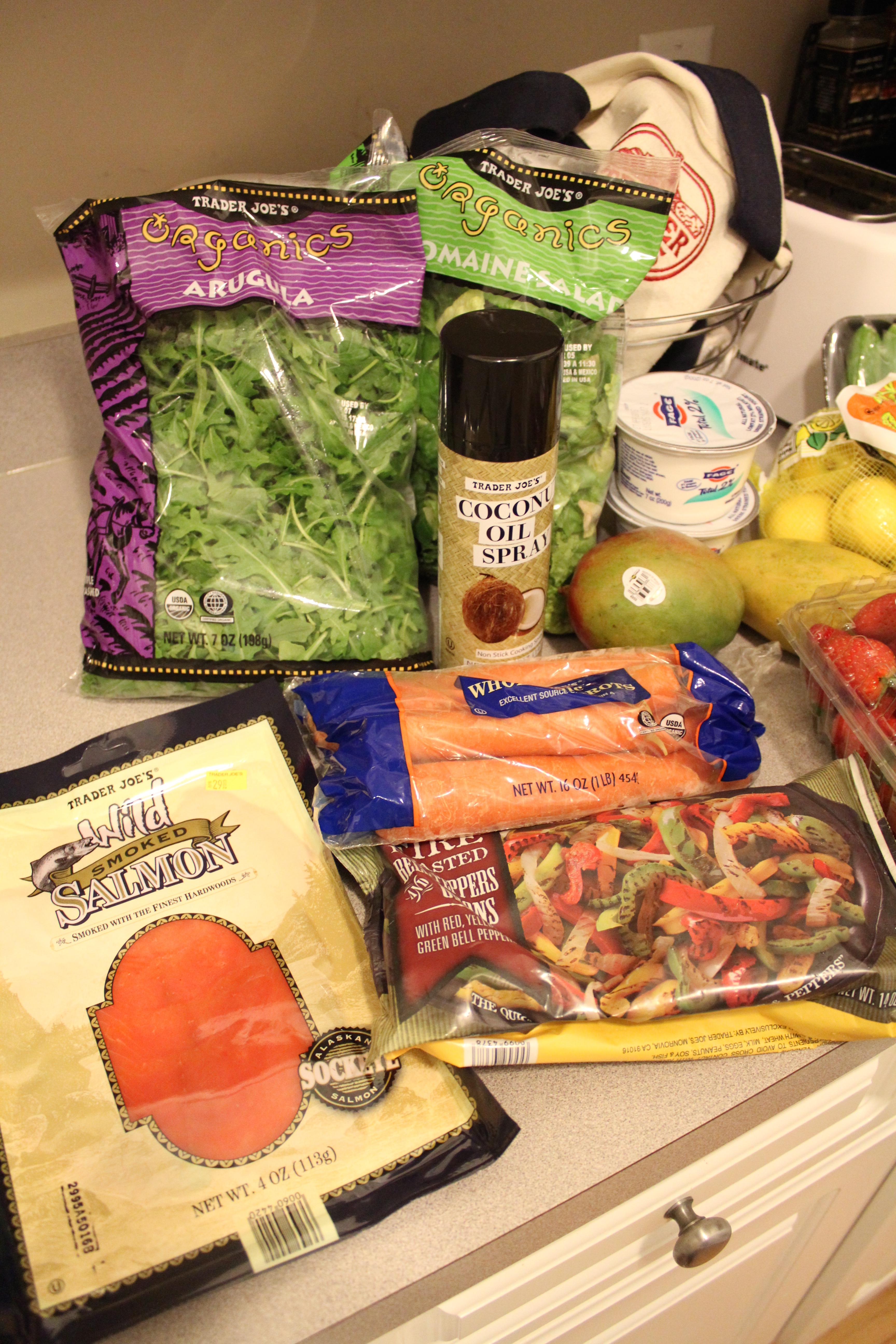 Picked up another pack of smoked salmon to pair with some lunches this week. And some honey lemons, which I have been craving!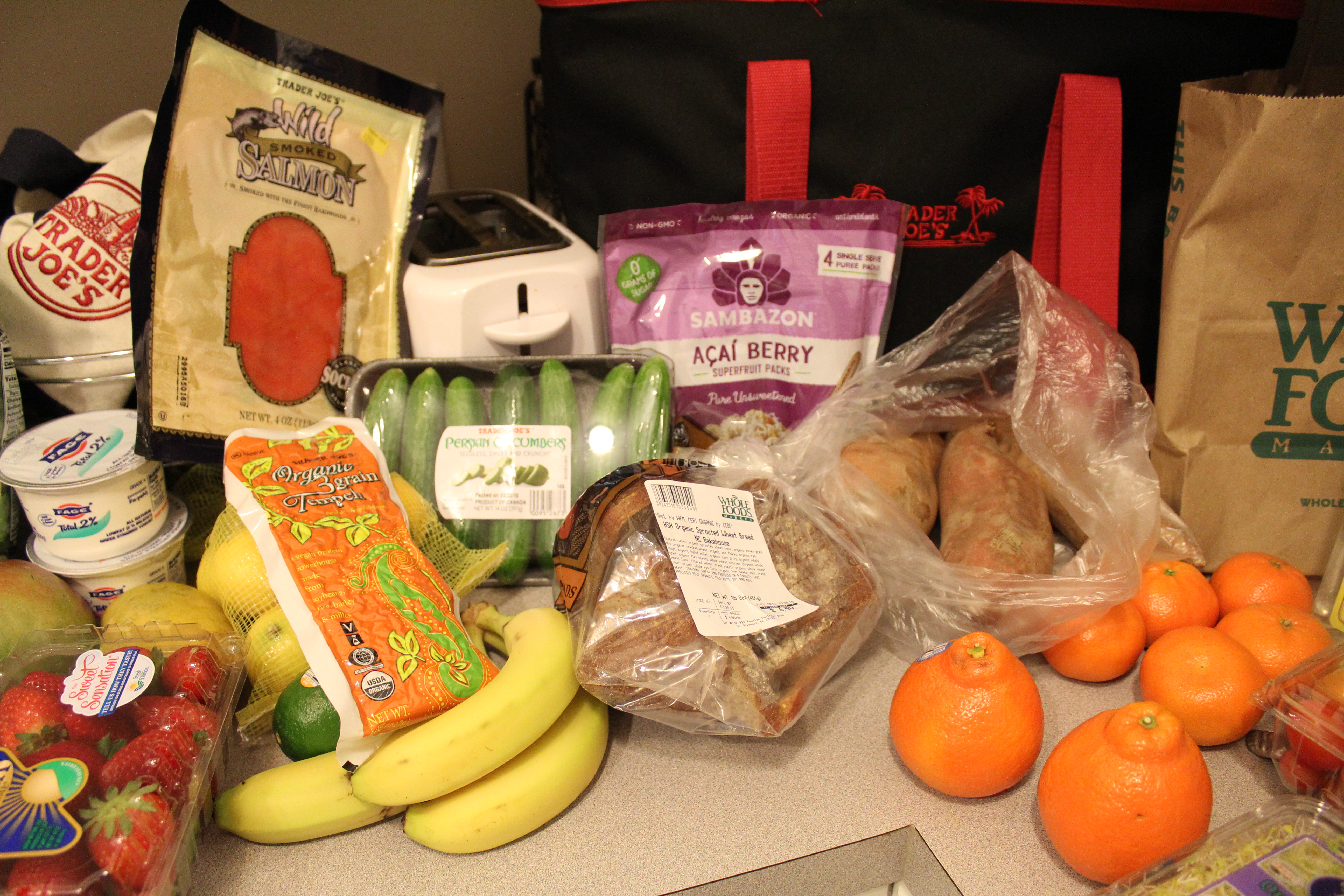 From Whole Foods: Sambazon frozen Acai packs, organic sprouted wheat bread, sweet potatoes, clementines, and minneolas. Still on a citrus kick, and loving it!
This week was the last week for the Sambazon acai sale – so I just stocked up on another pack.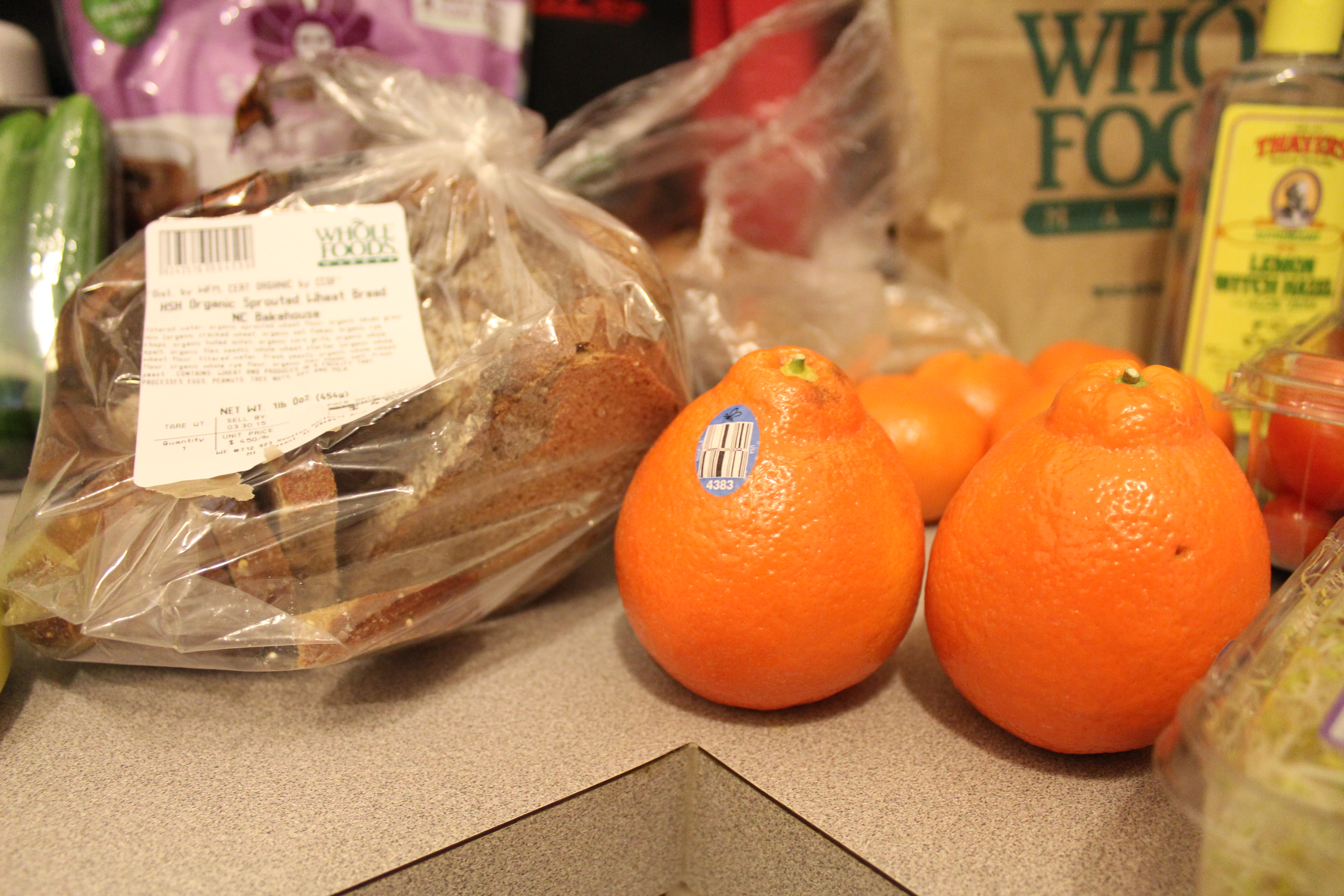 Have you tried Minneolas before? It's a like cross between a grapefruit and tangerine. I love citruses that are easy to peel – such as these! The tartness is very mild and I love the freshness of the citrus flavor.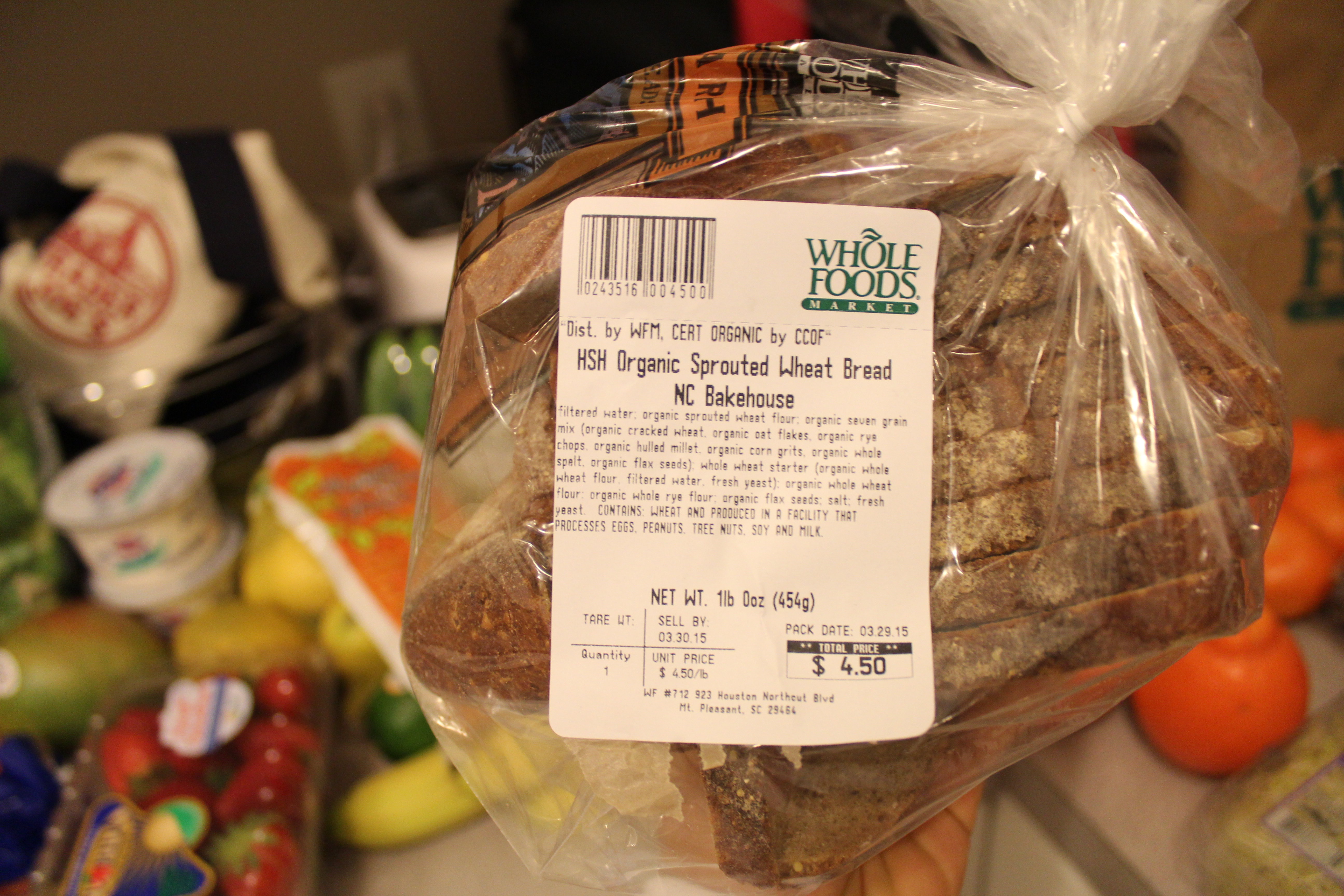 The Whole Foods bakery has a great selection of fresh, local breads – I love the organic sprouted wheat bread – it's packed with hearty ancient grains! Slice it right there in house to the perfect size it toasts up flawlessly and makes it a fabulous base for avocado toast or as an addition to make your salads heartier. The smaller size also makes it a great choice to make crostini's, when you need a last minute party appetizer. The mini slices are just so cute! It's hearty and has a true ancient sprout grain taste.
Ingredients: filtered water, organic sprouted wheat flour, organic seven grain mix (organic cracked wheat, organic oat flakes, organic rye, organic hulled millet, organic corn grits, organic whole spelt, organic flax seeds) whole wheat starter (organic whole wheat flour, filtered water, fresh yeast) organic whole wheat flour, organic rye flour, organic flax seeds, salt, fresh yeast.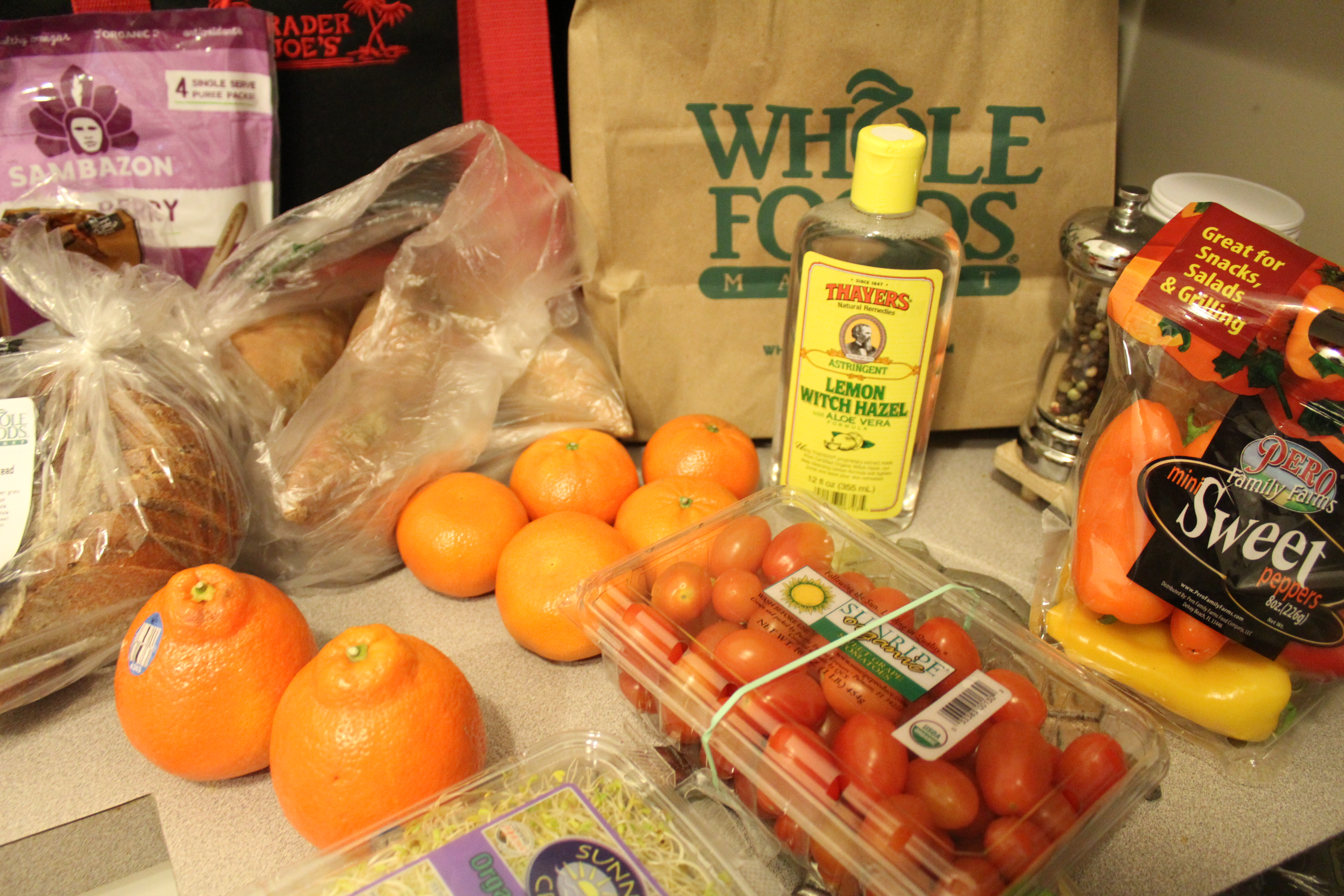 I also picked up some clover sprouts, grape tomatoes, mini bell peppers, and an alcohol free lemon witch hazel, which I use as a toner for my face.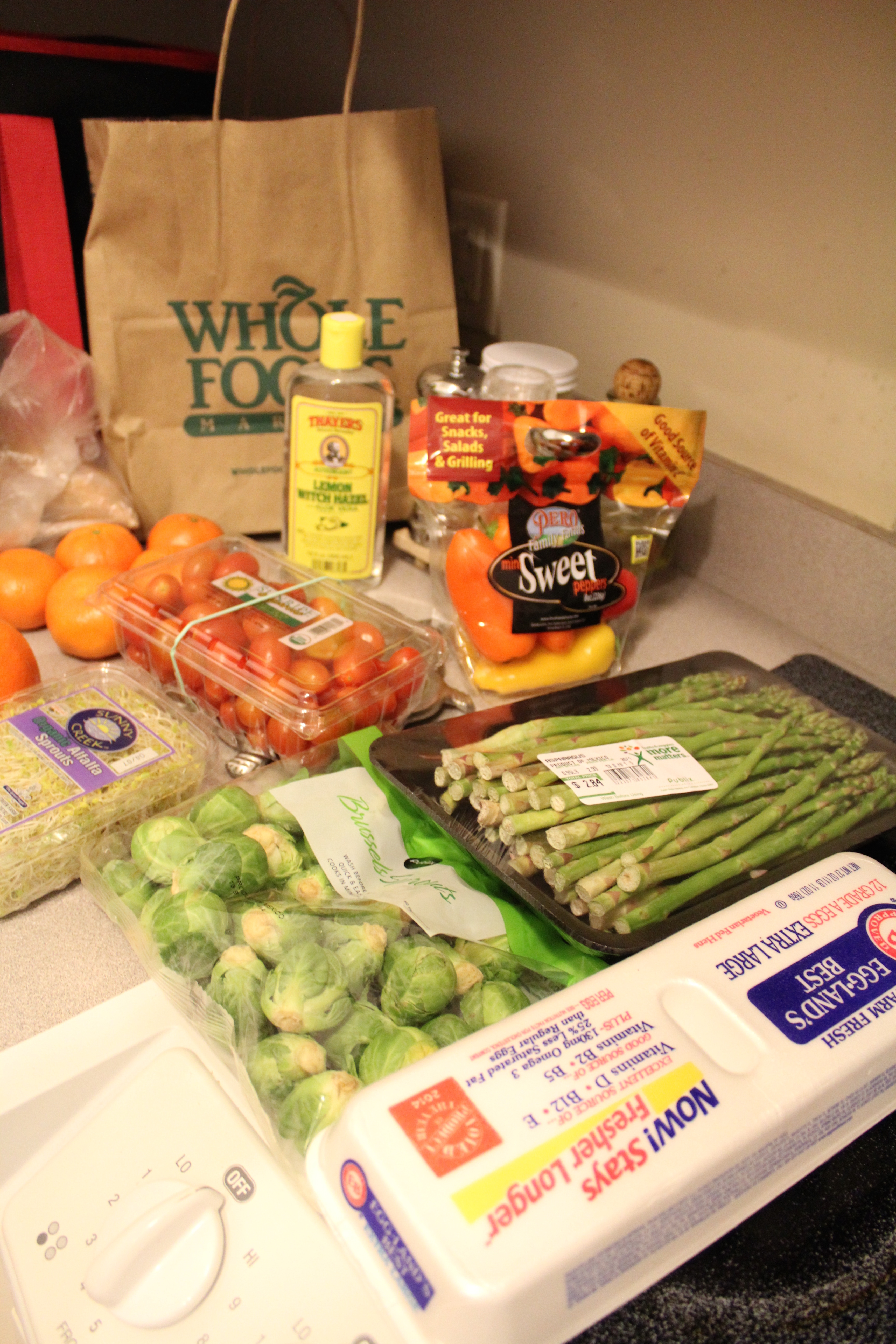 Other grocery items: eggs, brussels sprouts, and asparagus, via Publix. Essentials!
What did you pick up from the grocery stores this week? See any essentials of yours here?
(Visited 82 times, 1 visits today)