Just to preface, these are RIDIC-OUS-LY good. I apologize in advance for the jars of nut butter you're about to harm in the making of these cookies.
So, flour-less cookies. Not that there is anything wrong with a good old treat yo' self moment to that local 5-star reviewed by Yelp bakery, but sometimes you just want to balance out and live in harmony with a good for ya cookie to pair with that quinoa and kale salad you just ate for dinner.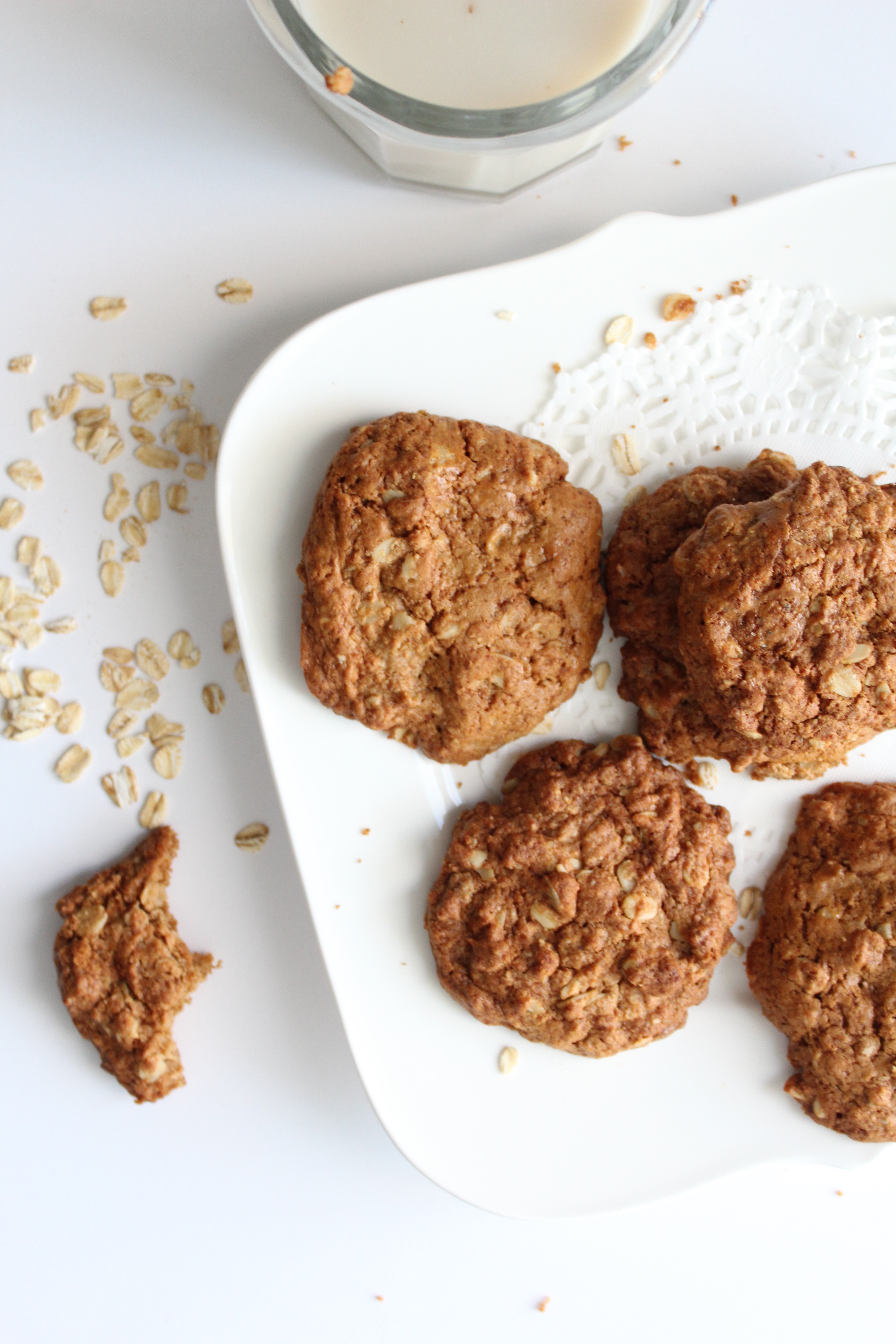 Also, when you're running dangerously low on groceries and the cookie craving strikes, you're pretty desperate to make anything happen.
In this case however, it's a good thing! I don't know if any of you guys feel this way, but I definitely get more creative with limited ingredients. It can can pretty overwhelming when you have 4905409+ ingredients in your kitchen and then all you end up making is your go-to roasted broccoli with garlic and black pepper.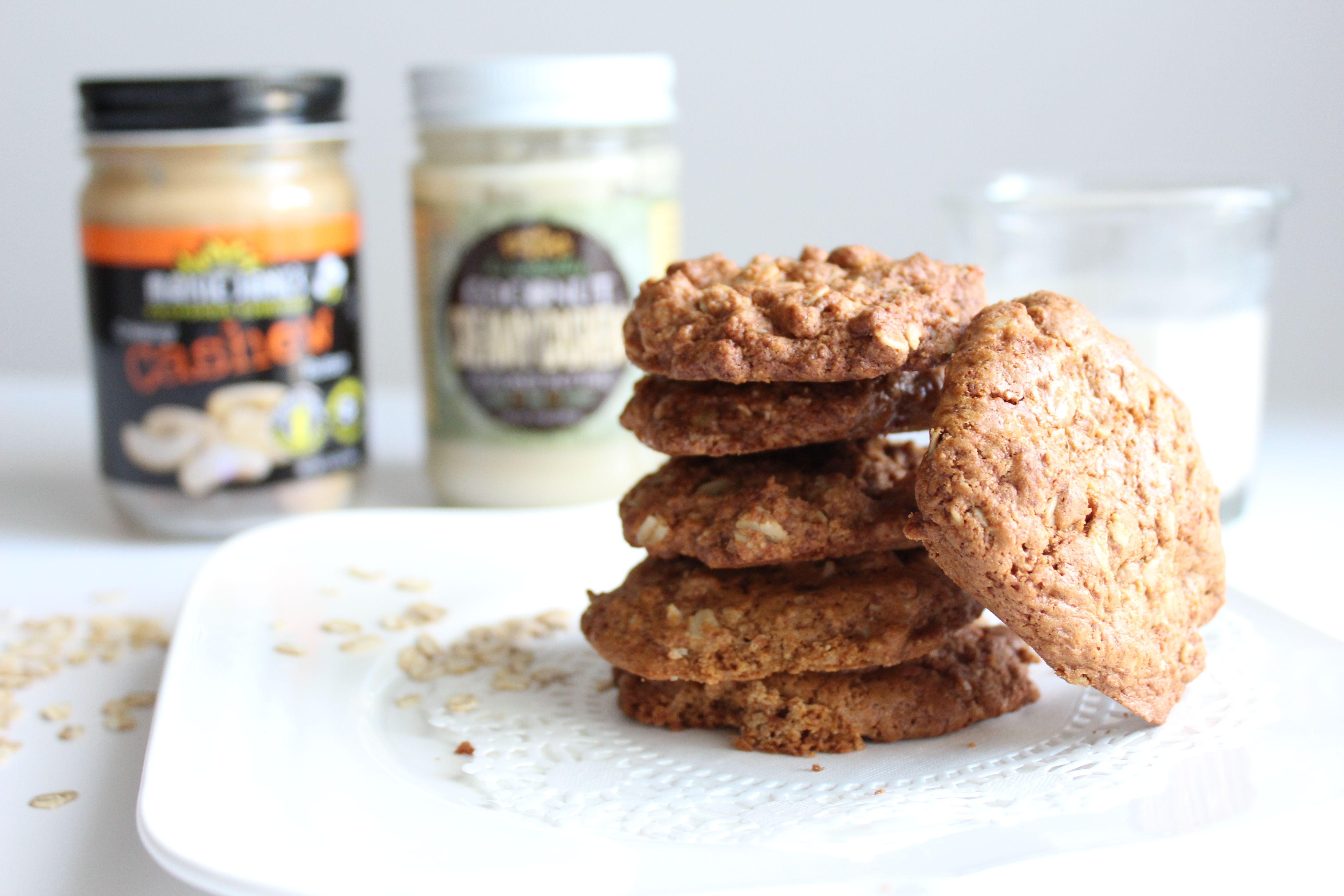 That's truly the simplicity of this delish lil cookie – made with simple ingredients you'll most likely already have in your pantry. Packed with healthy fats from the coconut butter + cashew butter and sweetened with the less refined coconut sugar. The thing about this flour-less cookie is that all those healthy fats via the cashew and coconut butter makes it super satisfying – so you're less inclined to each the whole batch at once. (no promises! 😉 ) Cashews are a great source of copper (important for hair health) and the benefits associated with coconuts are endless. Combined, the healthy fats and vitamins helps give our skin, hair, and nails that "OMG look at me I'm glowing like J'Lo!" kinda ordeal.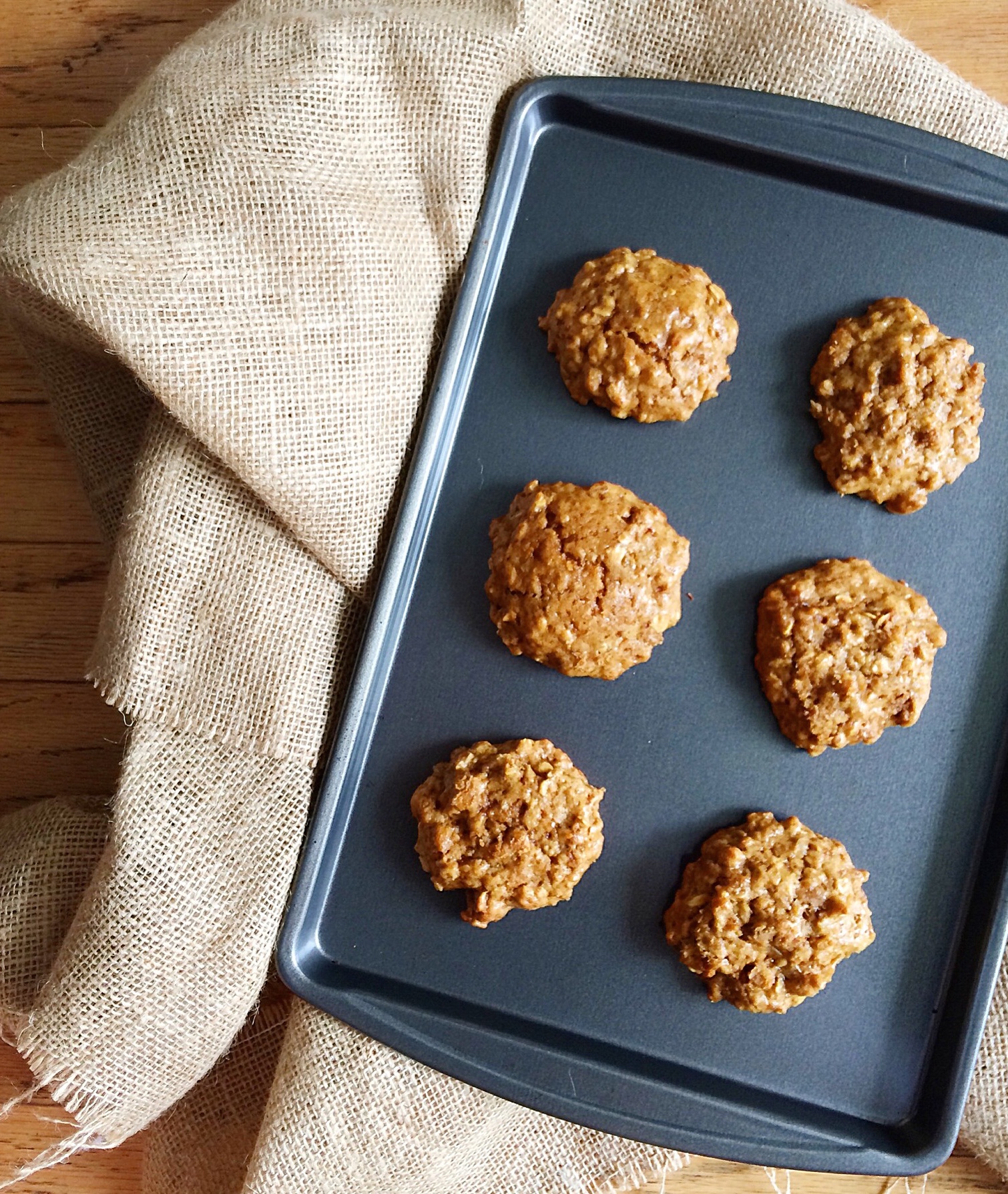 I've been loving a scoop of the Essentially Coconut coconut butter for a mid-afternoon energy boost. It's satisfying and downright delicious.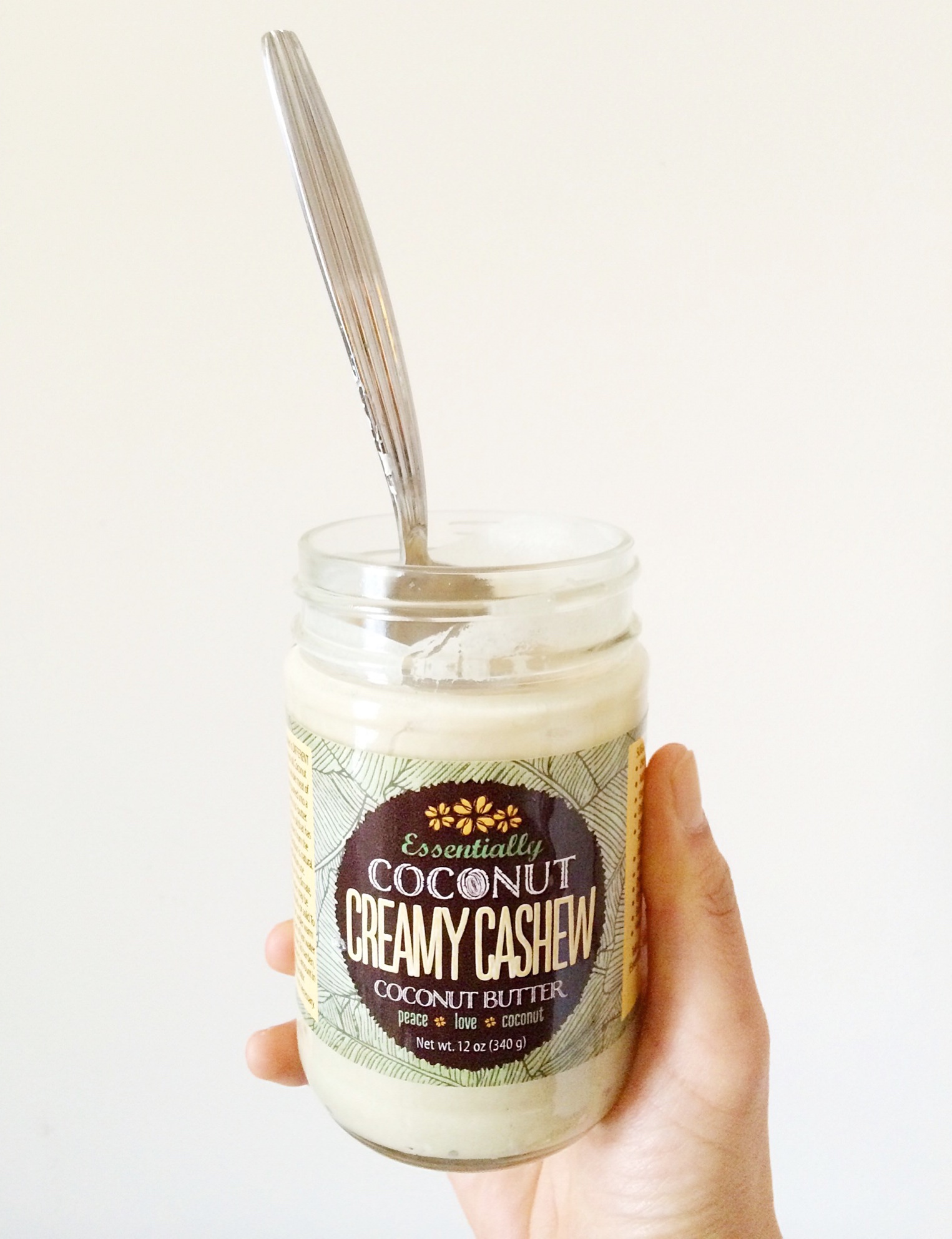 (P.S. When you're looking for coconut oil, be sure to select one that is extra virgin and has not being refined or hydrogenated. Coconut butter and coconut oil are not quite the same – the baking queen Katie (aka Chocolate Covered Katie) has a pretty nice breakdown of the differences.)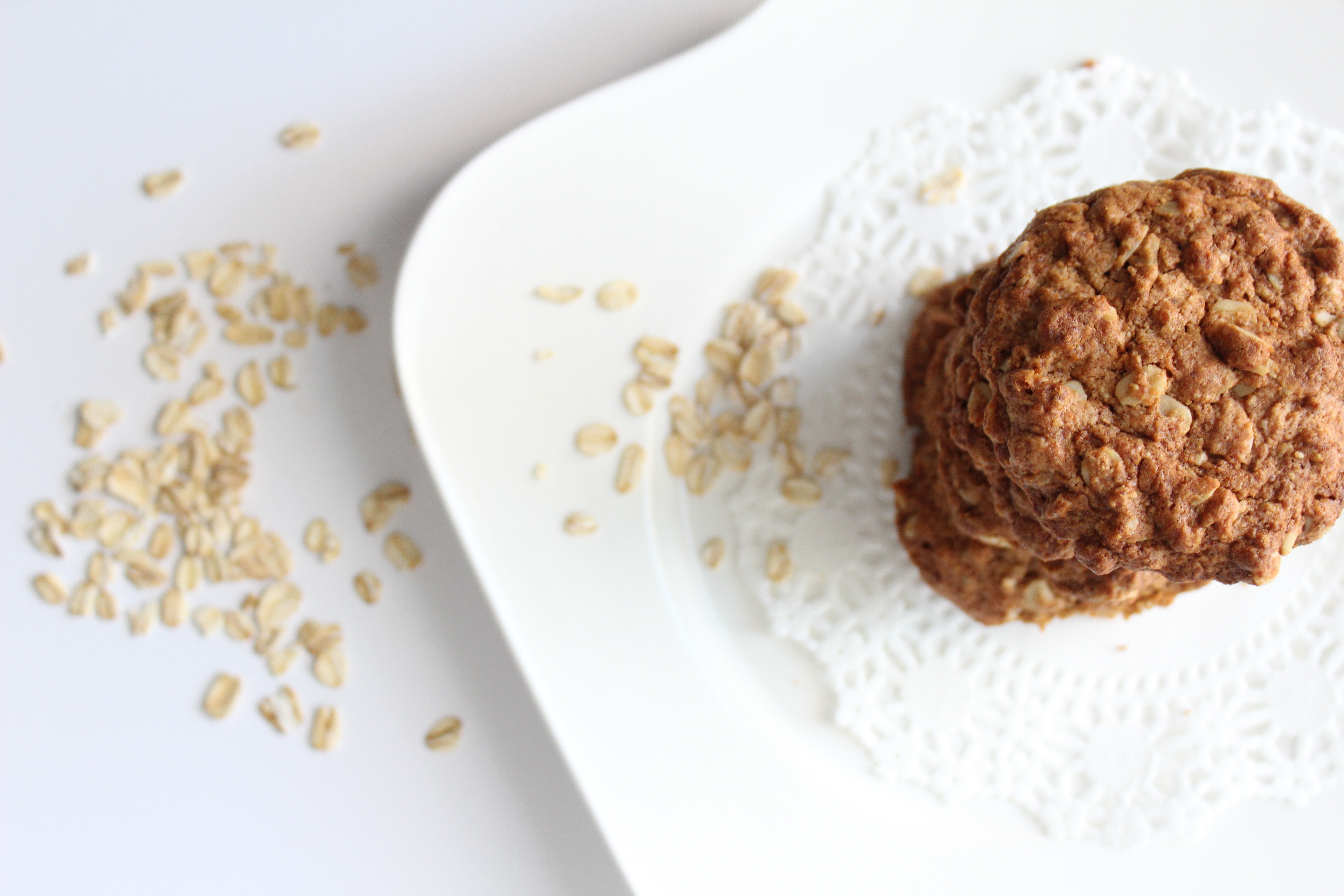 And you've probably noticed that I LOVE baking with coconut sugar. Everything gets all caramelized and gooey and the pink himalayan sea salt is the perfect touch. Slightly crispy on the outside and dense on the inside. How do you like your cookie? Probably like this one.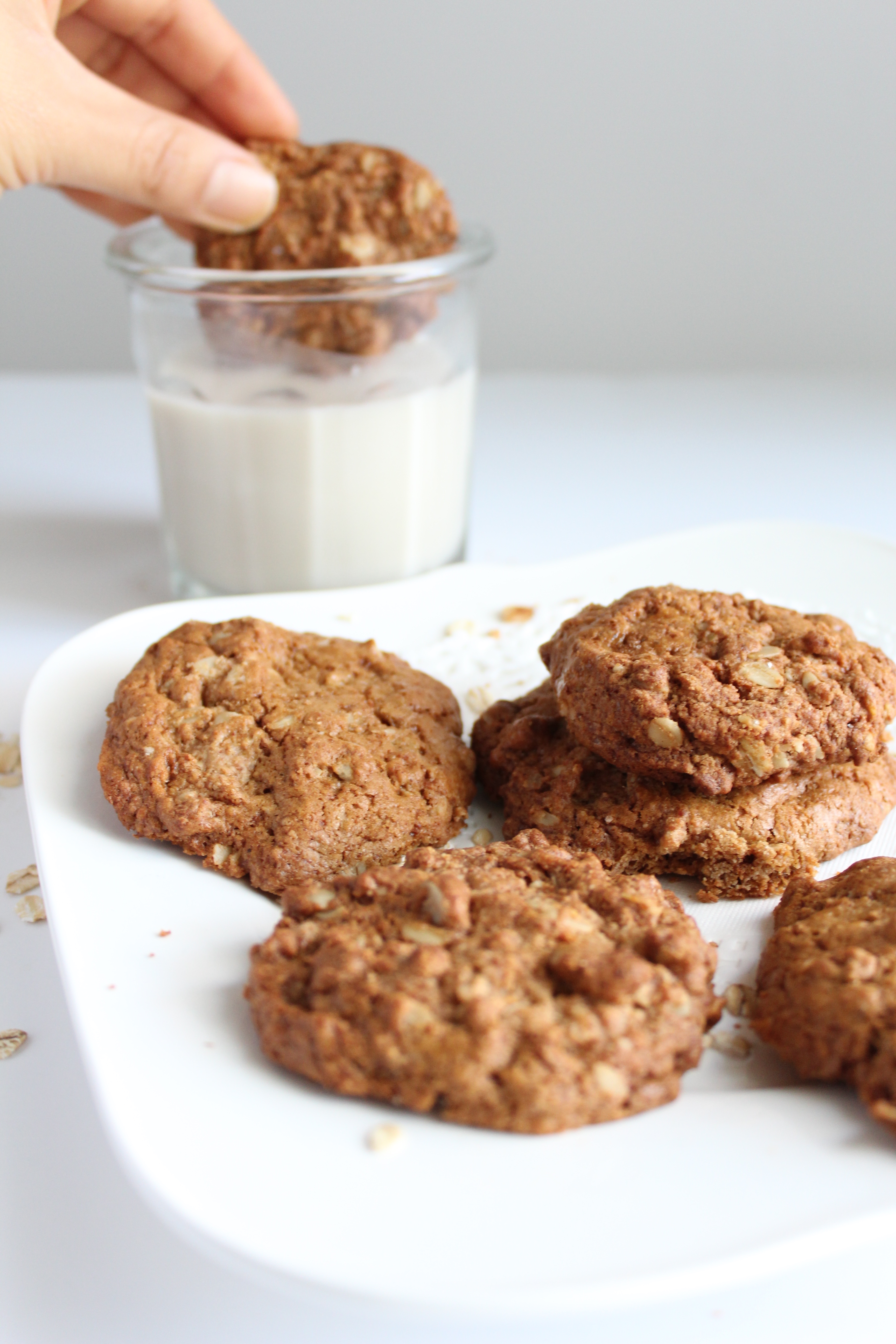 P.S. These make your kitchen smell like heaven. Like, Ina Garden herself flew down from the Hamptons and sprouted all these ingredients and then made you these cookies before throwing you a party in the backyard. My gift to you, my friend!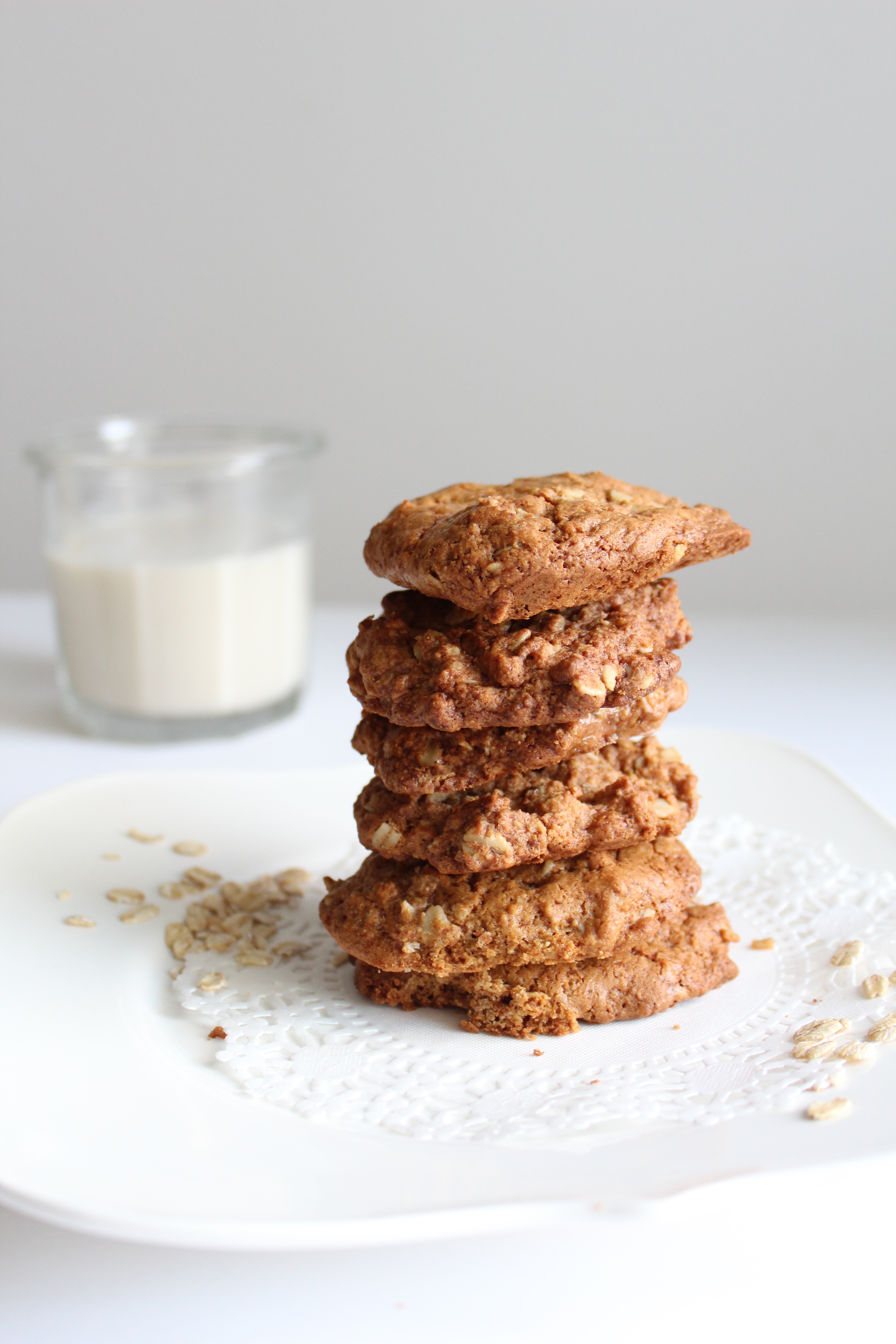 Flourless Caramel Coconut Butter Cookies
2015-03-28 09:43:03
Serves 12
A flourless caramel-y cookie made with coconut butter. Paleo, vegan, and gluten-friendly!
Ingredients
1/2 cup coconut butter
1/2 cup cashew butter
1/2 cup coconut sugar
1/2 cup rolled oats*
1 tsp baking soda
1 tsp cinnamon
1 tsp vanilla extract
1/4 tsp pink sea salt
1 large egg**
Optional: chocolate chips, nuts
Instructions
Preheat oven to 350F.
In a mixing bowl, combine coconut sugar, rolled oats, and baking soda.
Mix in cashew butter and coconut butter - using your hands to mix it works best, in my experience.
After a dough forms, crack in the egg and add vanilla extract. Mix well.
Place 1 tbsp or so sized cookie dough onto a pre-sprayed cookie sheet. Cookies will expand as it bakes.
Sprinkle pink sea salt over cookies.
Bake for 13 minutes.
Let cookies cool before serving - cookies will firm up as they cool.
Store in airtight container for up to 5 days or store for longer in the freezer. SO delicious straight out of the freezer as well!
Notes
*Can leave out for a paleo-friendly recipe. I like to add rolled oats for some extra texture and fiber, but it works just the same without.
**Can sub in flax egg for vegan recipe.
Nutrition Happens http://www.nutritionhappens.com/
*Thanks to Essentially Coconut for providing the wonderful jars of coconut butter used in this post – so delicious!
(Visited 343 times, 1 visits today)