Breakfast:

Plain Greek yogurt + strawberries + pistachios + mango + chia seeds / hemp hearts. As much as I like trying the fun flavors Siggi's makes, but I'm definitely more of a plain greek yogurt with fresh fruit type!
Mid-morning snack.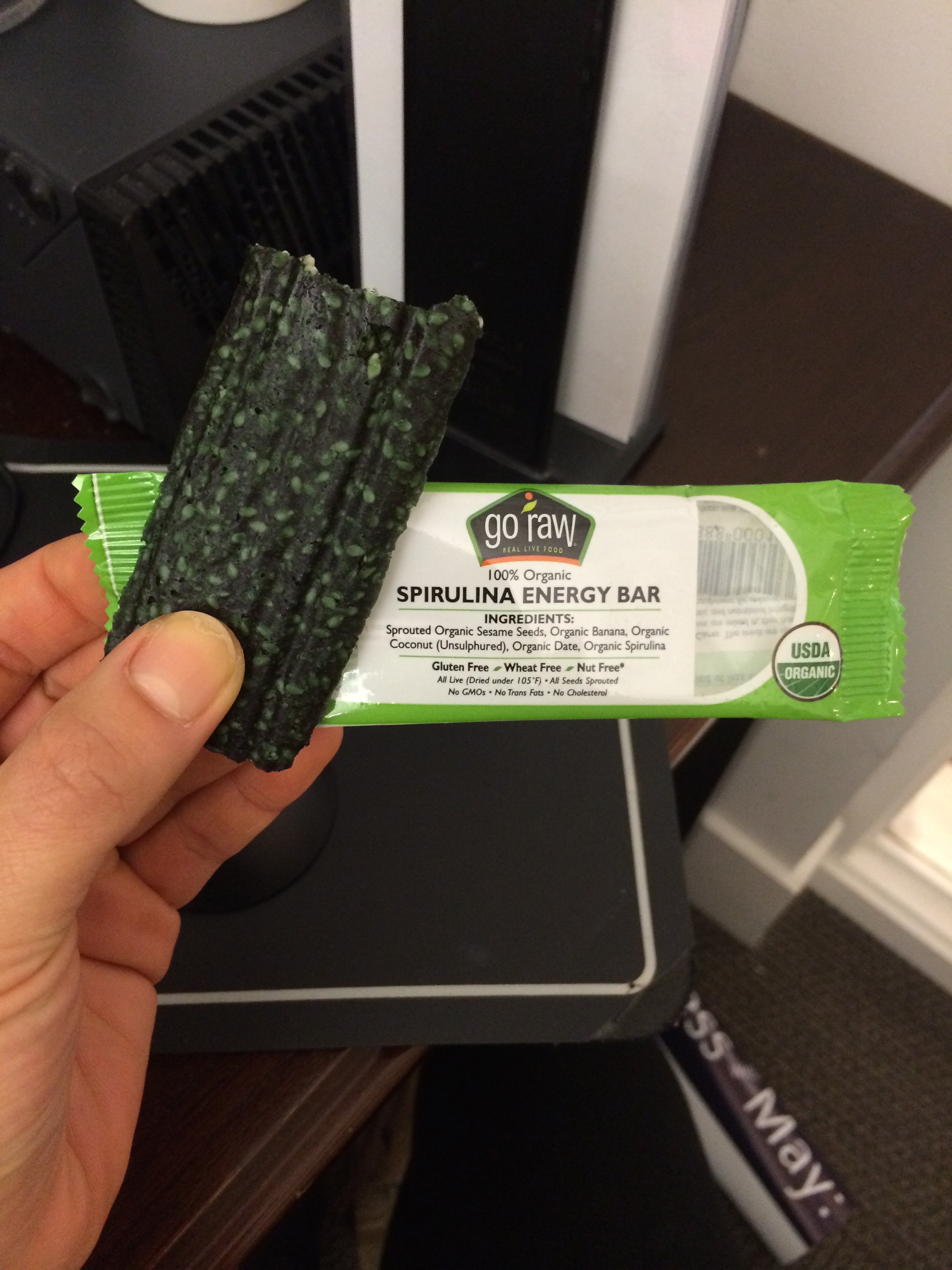 This mini sized spirulina energy bar from Go Raw. Made with sesame seeds + bananas + dates + coconut + spirulina.
Lunch.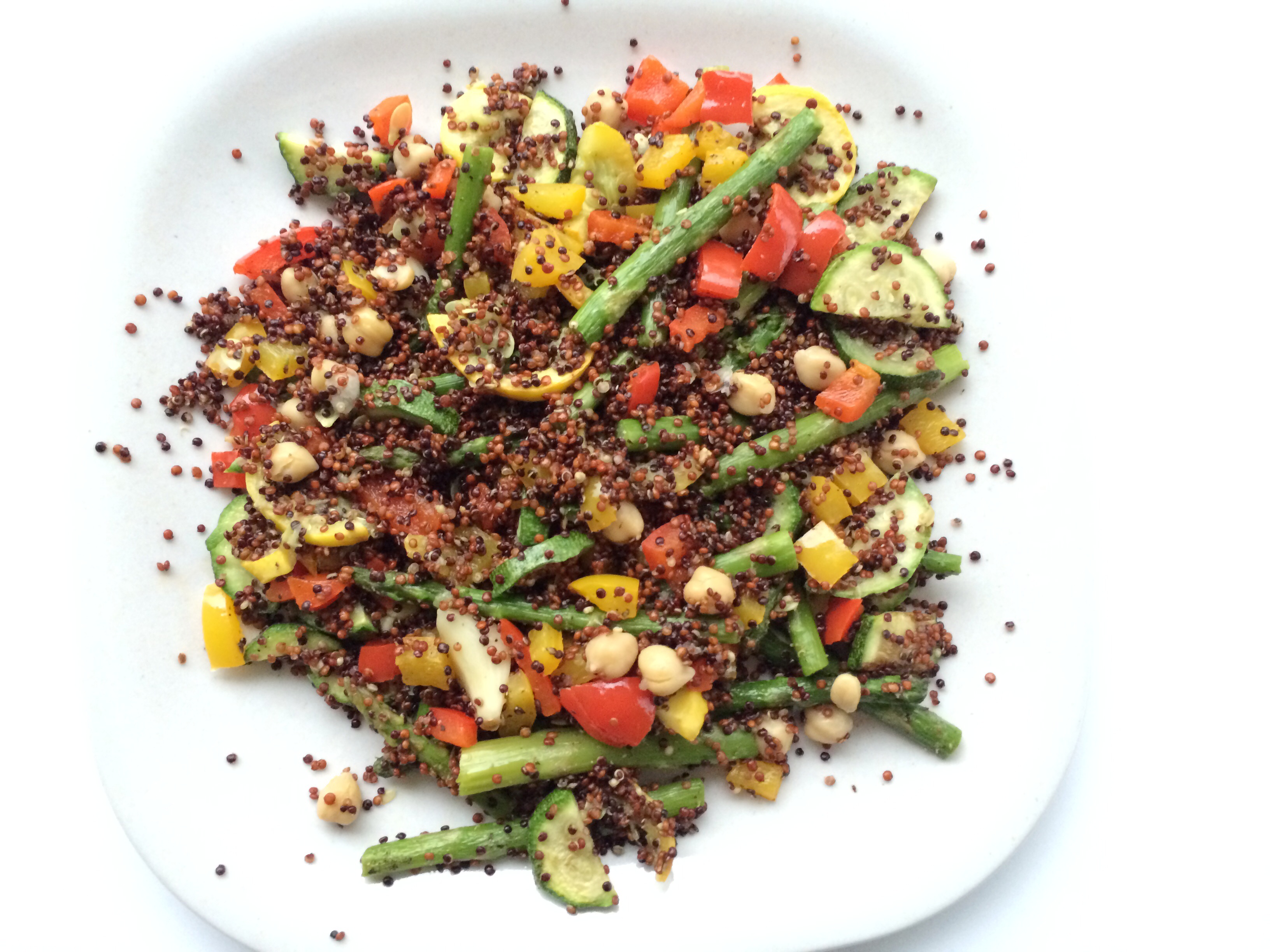 My packed lunches have been looking like this lately – featuring this red quinoa, chickpea, and roasted vegetable salad.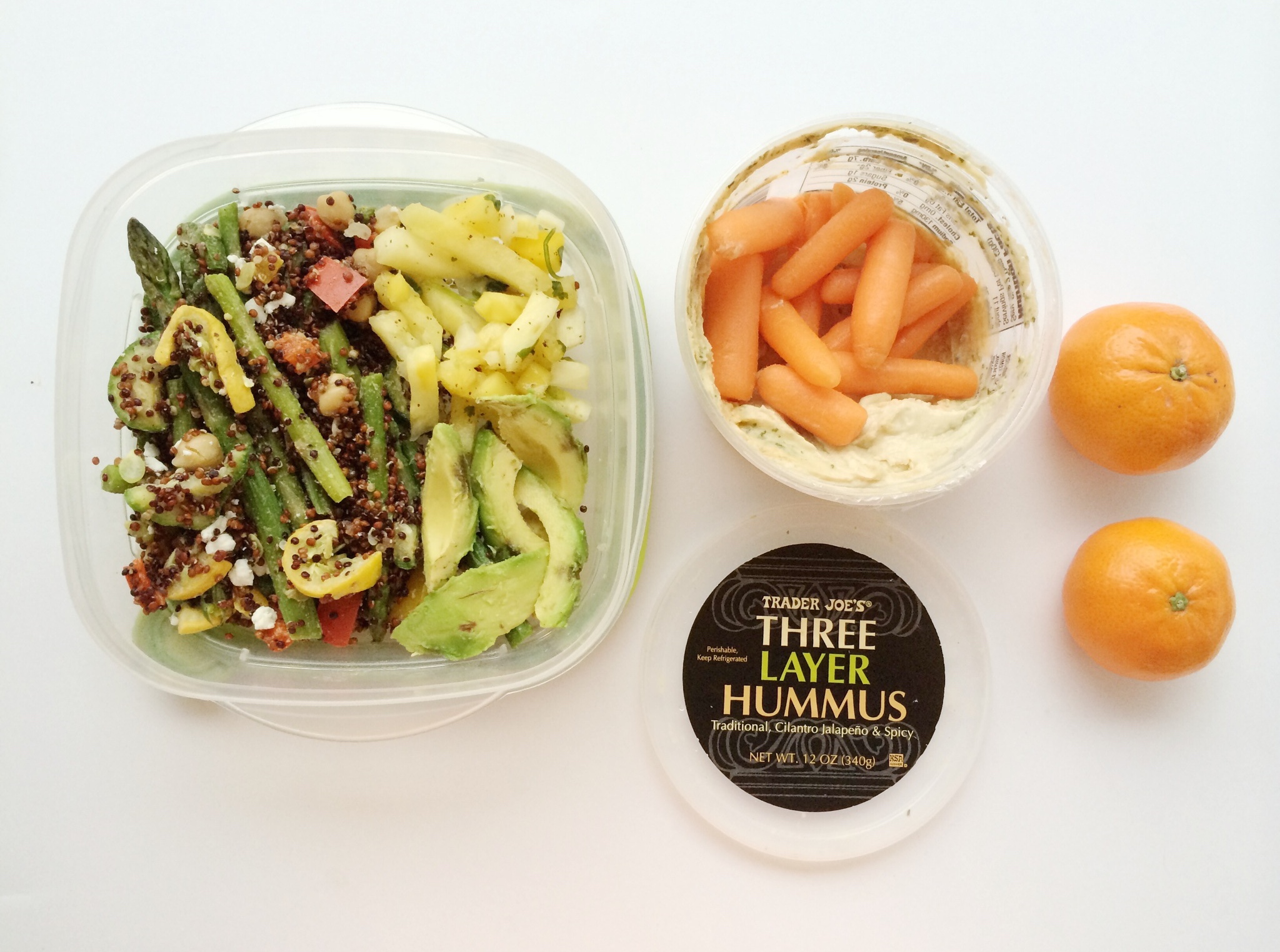 Usually I would pack it with extra avocado, carrots with hummus, and some mandarin oranges for snacking.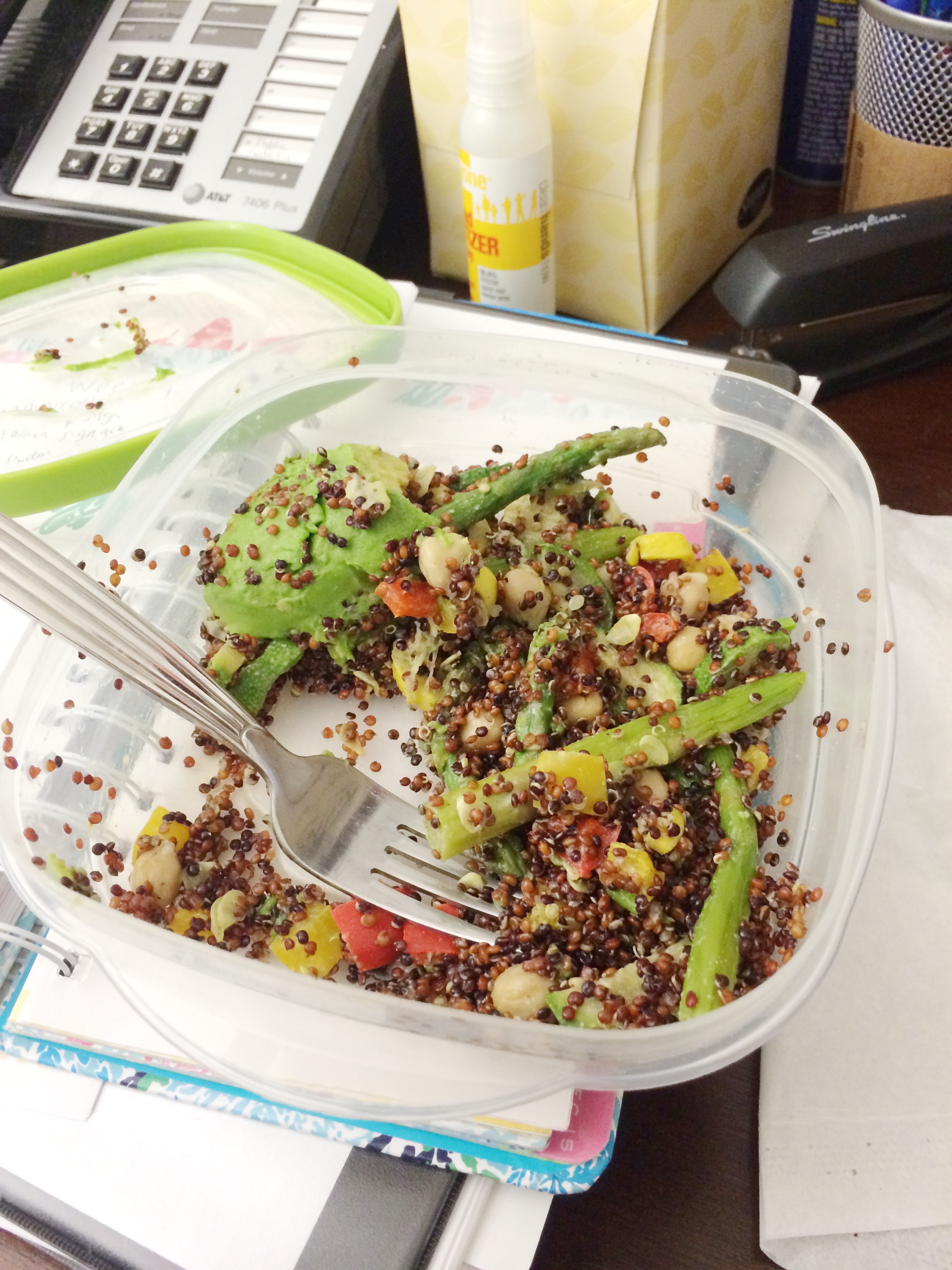 Caught in eating action at work. Story of my life!
Afternoon Snacks.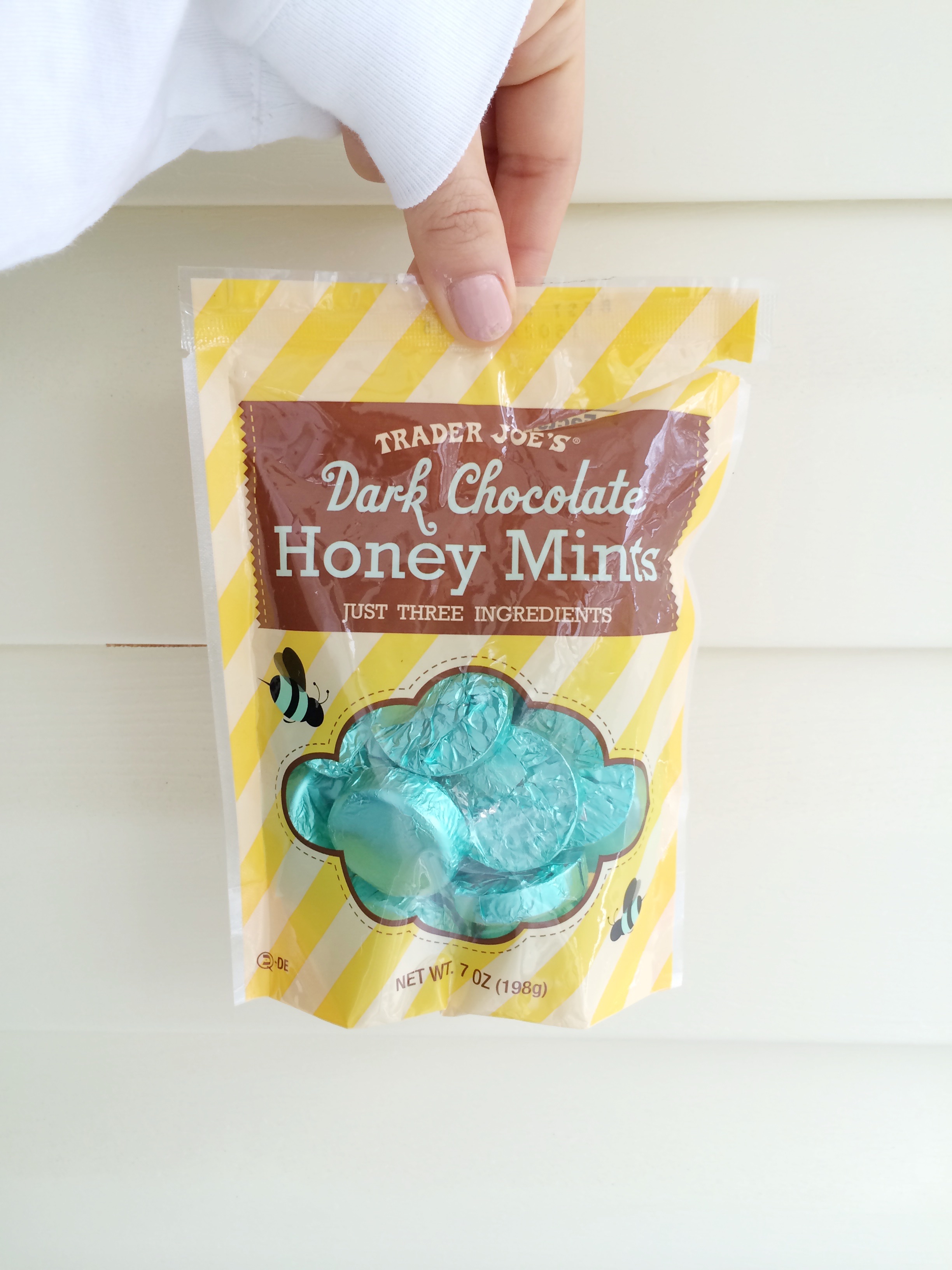 A piece of this Trader Joe's dark chocolate honey mints to cure a mid-day slump. Love that it's only 3 ingredients – honey, chocolate liquor, and oil of peppermint. The PERFECT minty bite!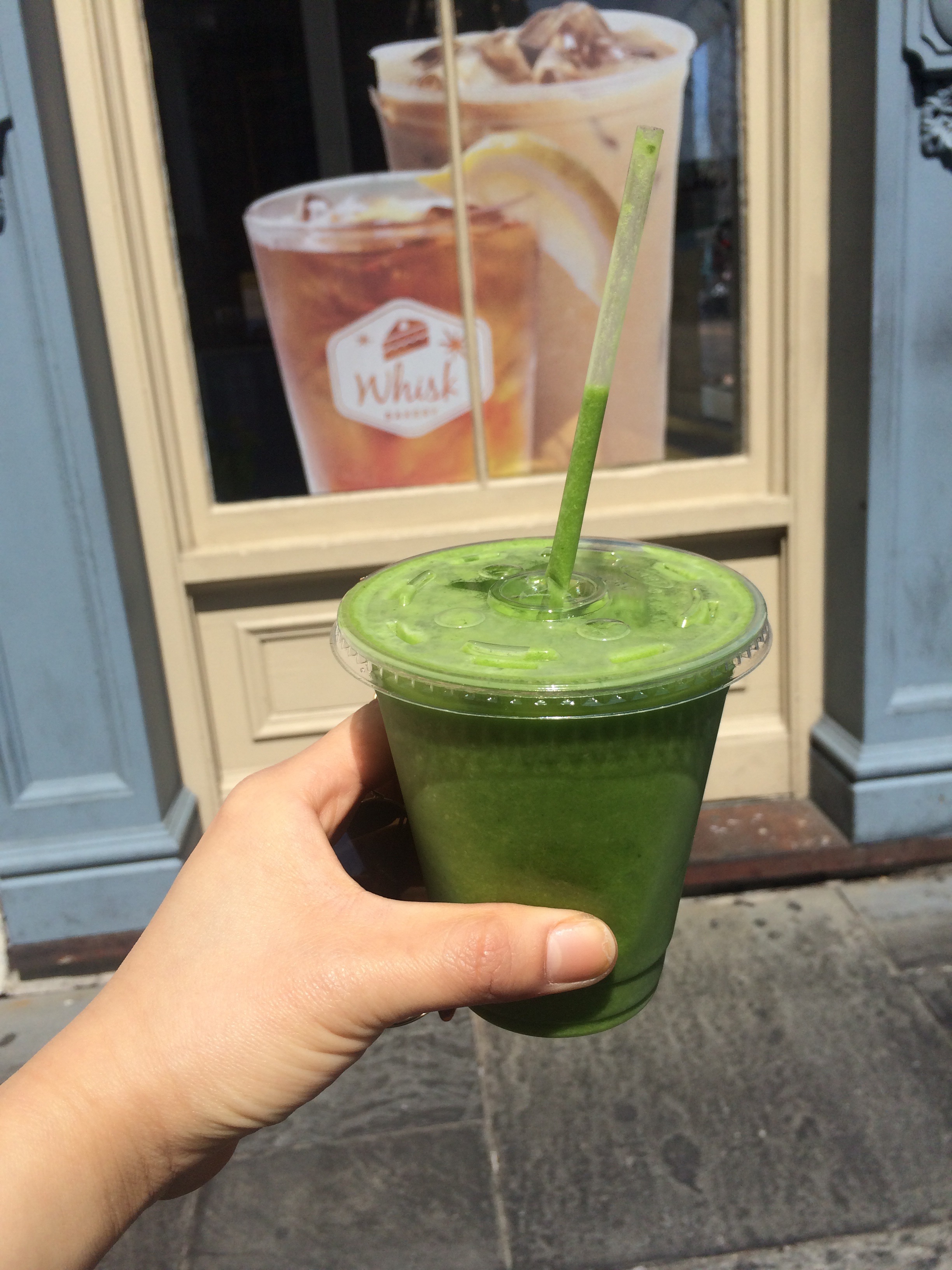 Pre-workout mini juice break via Whisk. A blend of kale, pineapple, lime, and mint. Loved this combination!
Dinner.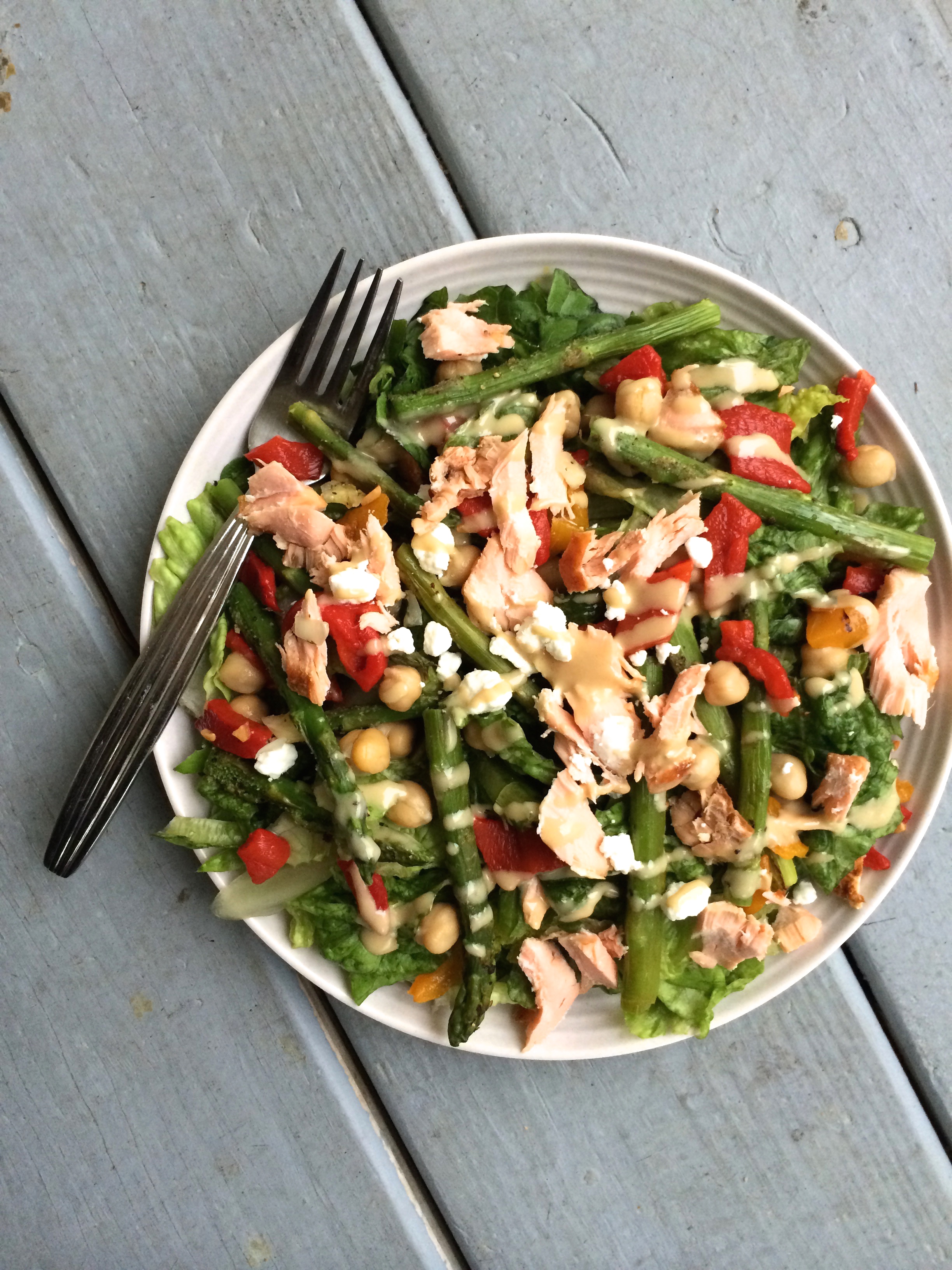 Post workout dinner was a bed of romaine with baked salmon + roasted asparagus + roasted red bell peppers + chickpeas + goat cheese + lemon juice and tahini – squeeze of fresh lemon juice. I'm a fan of big salads – athletes just can't run (literally) on a bed of plain greens, ya know? I feel like romaine can sometimes be underrated – I know we all go crazy for leafy greens (which definitely packs the nutrition punch!) but did you know that even ONE serving of romaine gives you well over the daily recommended intake of Vitamin A? It's packed with a variety of vitamins, fiber, and water for some hydration – I love the extra crunchy texture it adds to salads!
Thanks to Jenn for another week of fab eats. Head over to Laura's WIAW to join the foodie fun!
(Visited 38 times, 1 visits today)