Lots of base greens this week – I'm feeling all the salads!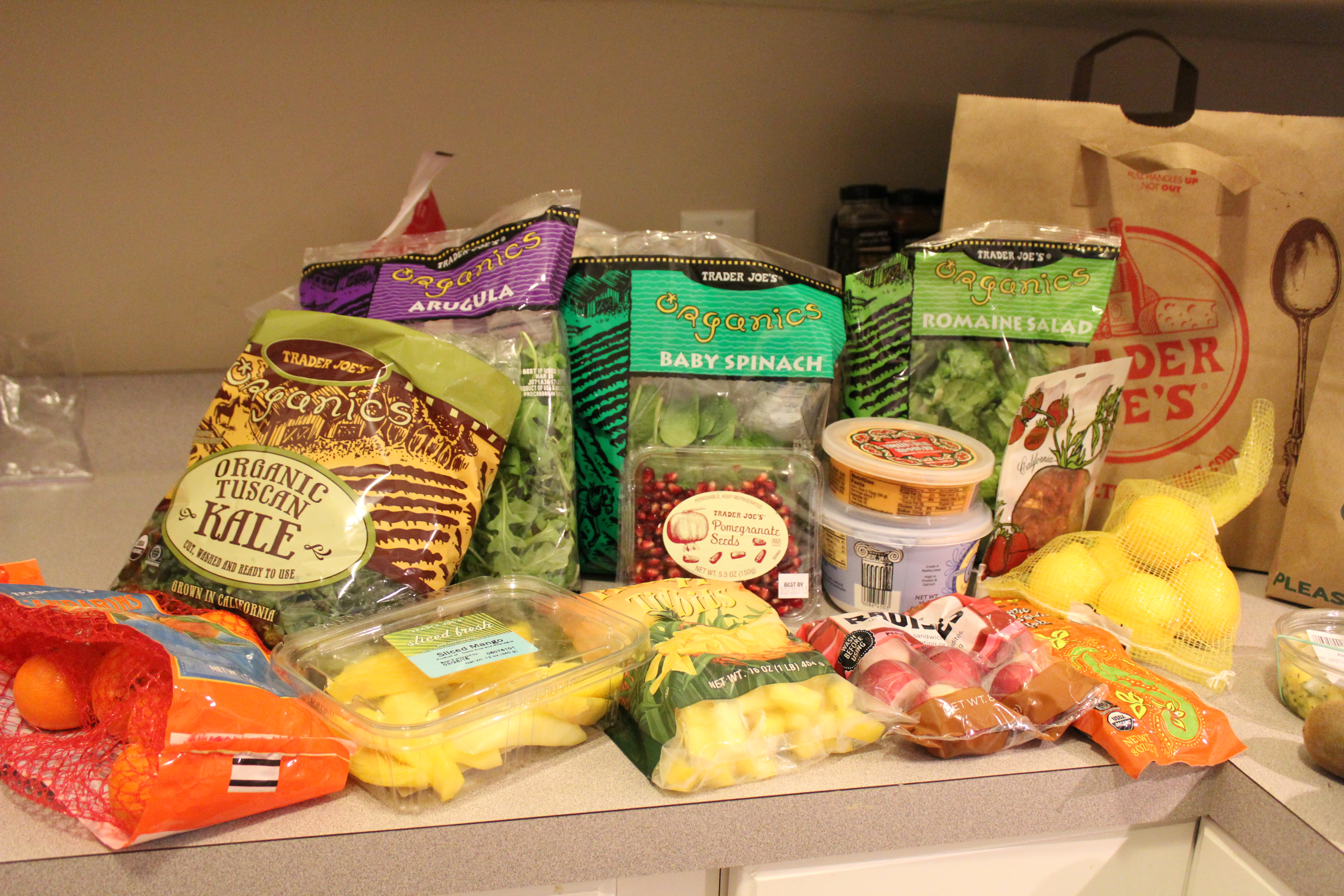 From Trader Joes: Mandarin oranges, organic Tuscan kale, sliced mango, organic arugula, organic baby spinach, organic romaine, frozen pineapple, pomegranate seeds, tomato basil hummus, greek yogurt, radishes, lemons, tempeh, sun dried tomatoes.
I like to pick up frozen fruit from Trader Joe's to keep stock in my freezer. They're easy to throw into smoothies (frozen fruit just gives better texture!) or to just snack on. I'm loving frozen mango and pineapple as dessert!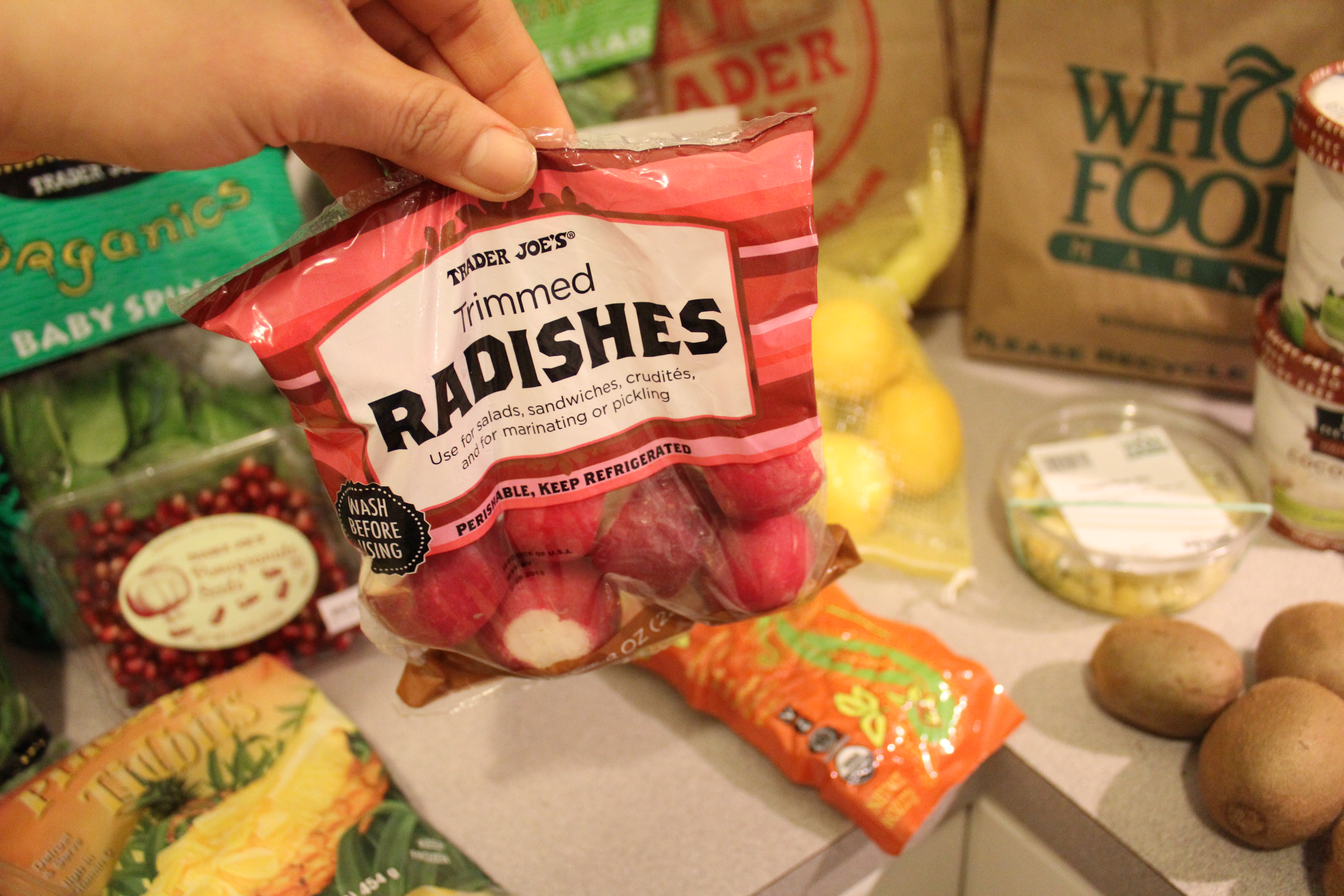 Trimmed radishes are only 99 cents at Trader Joe's, friends. Scrounge up some change from your couch and get you some. Great to toss onto salads!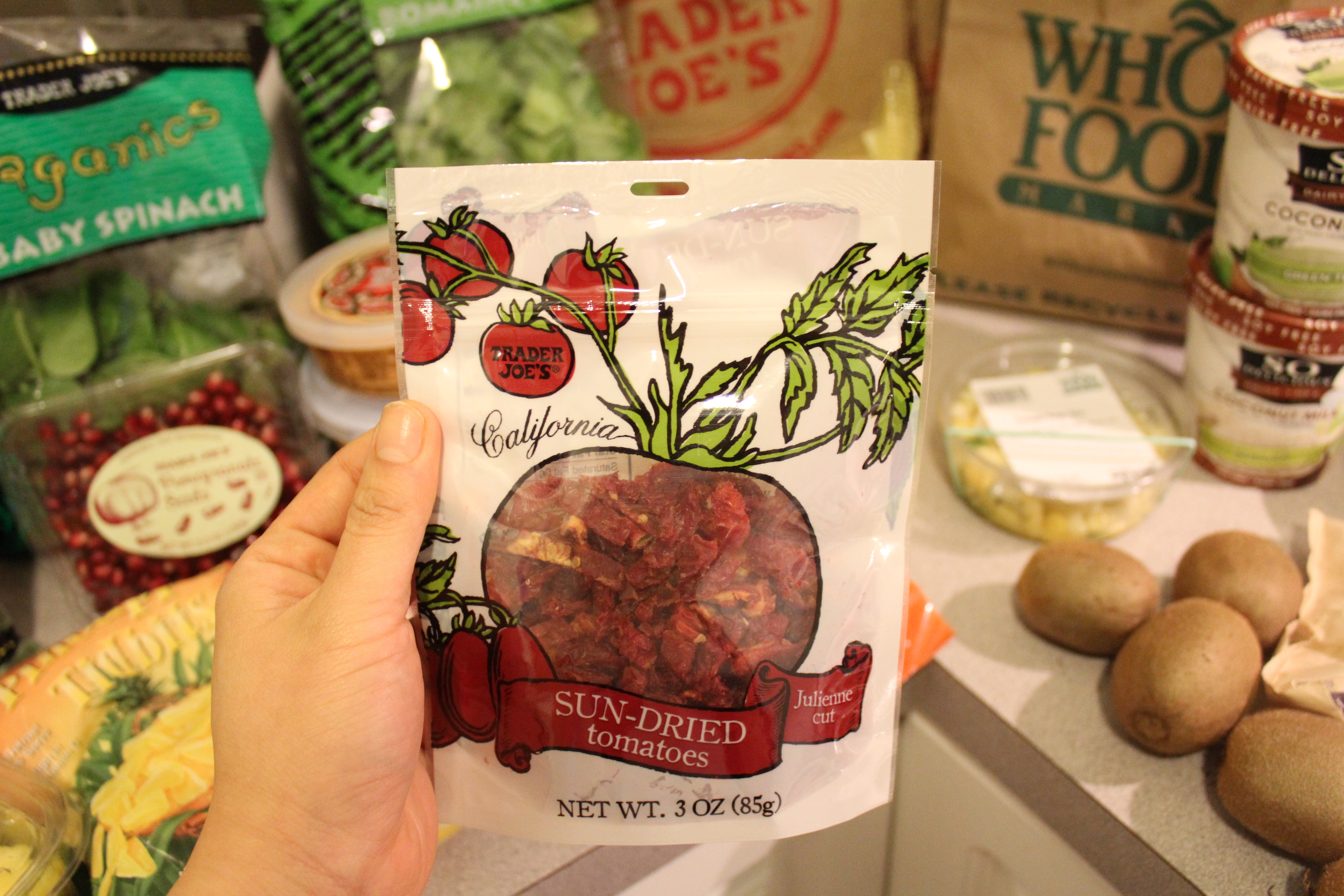 A pack of sun-dried tomatoes made it into my shopping basket this week because I've been craving a nice big salad with all the toppings and sun dried tomatoes would be one those said toppings. These are also fabulous toss into omelets!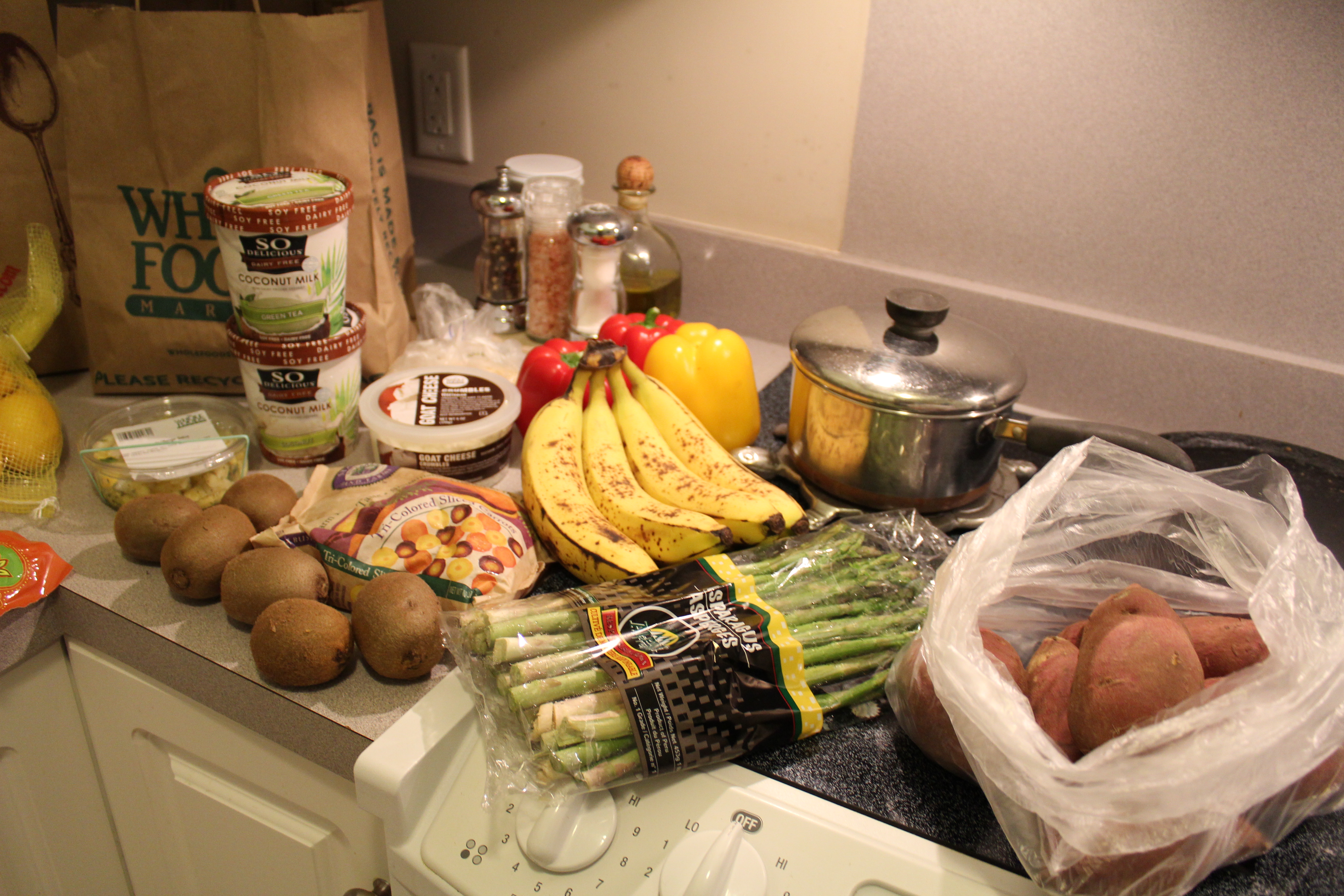 From Whole Foods: Pineapple mango salsa, crumbled goat cheese, kiwis, frozen tri-color carrots, bananas, organic bell peppers, and Japanese sweet potatoes. Oh, and the green tea and coconut flavor coconut milk ice cream from So Delicious (sale!!!!) Swooning.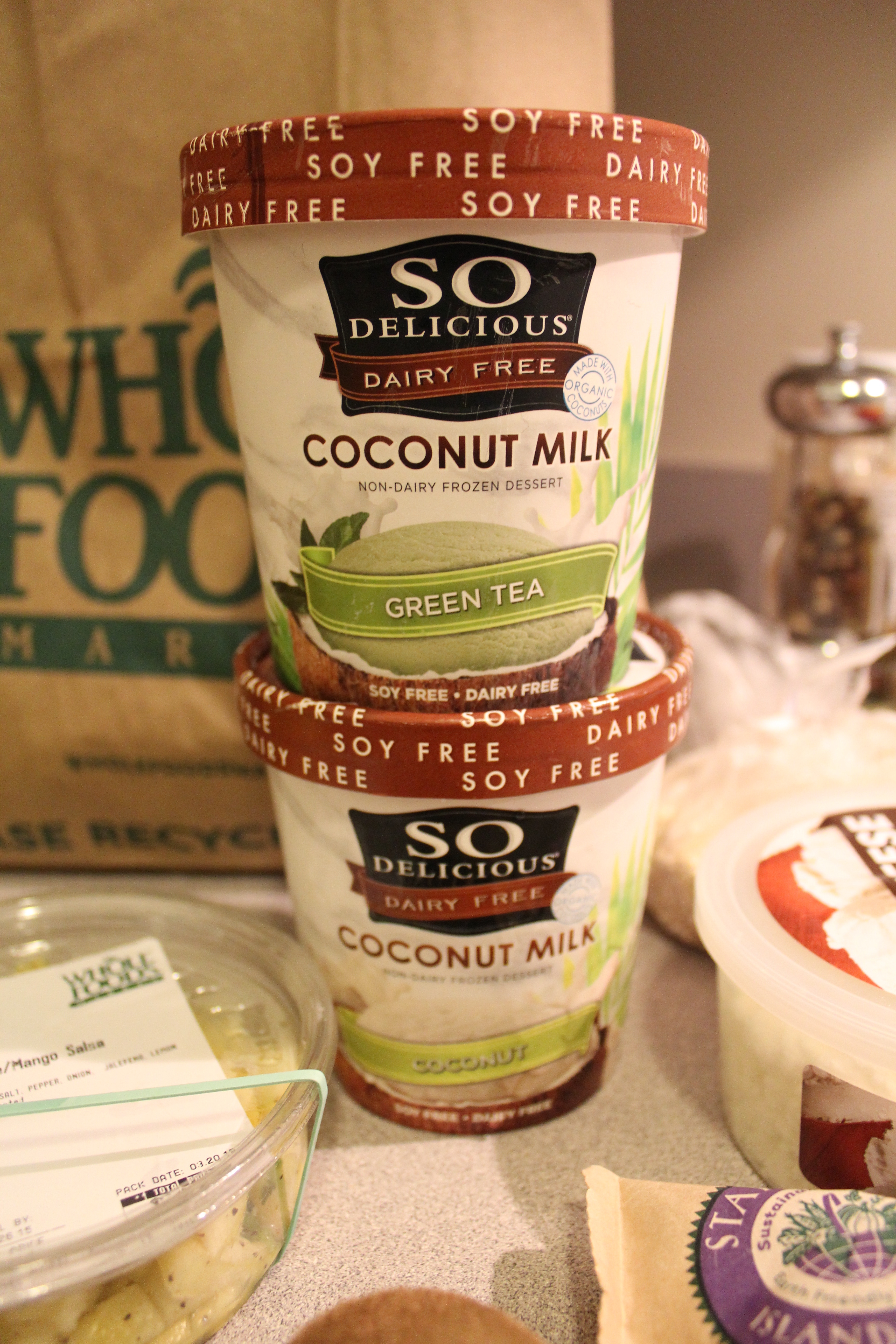 Seriously hands down my favorite flavors of all time from So Delicious. It's like, if I were an ice cream, this is what I would look like. Green tea and coconut. Either one or maybe both. Probably both swirled together. A girl can dream.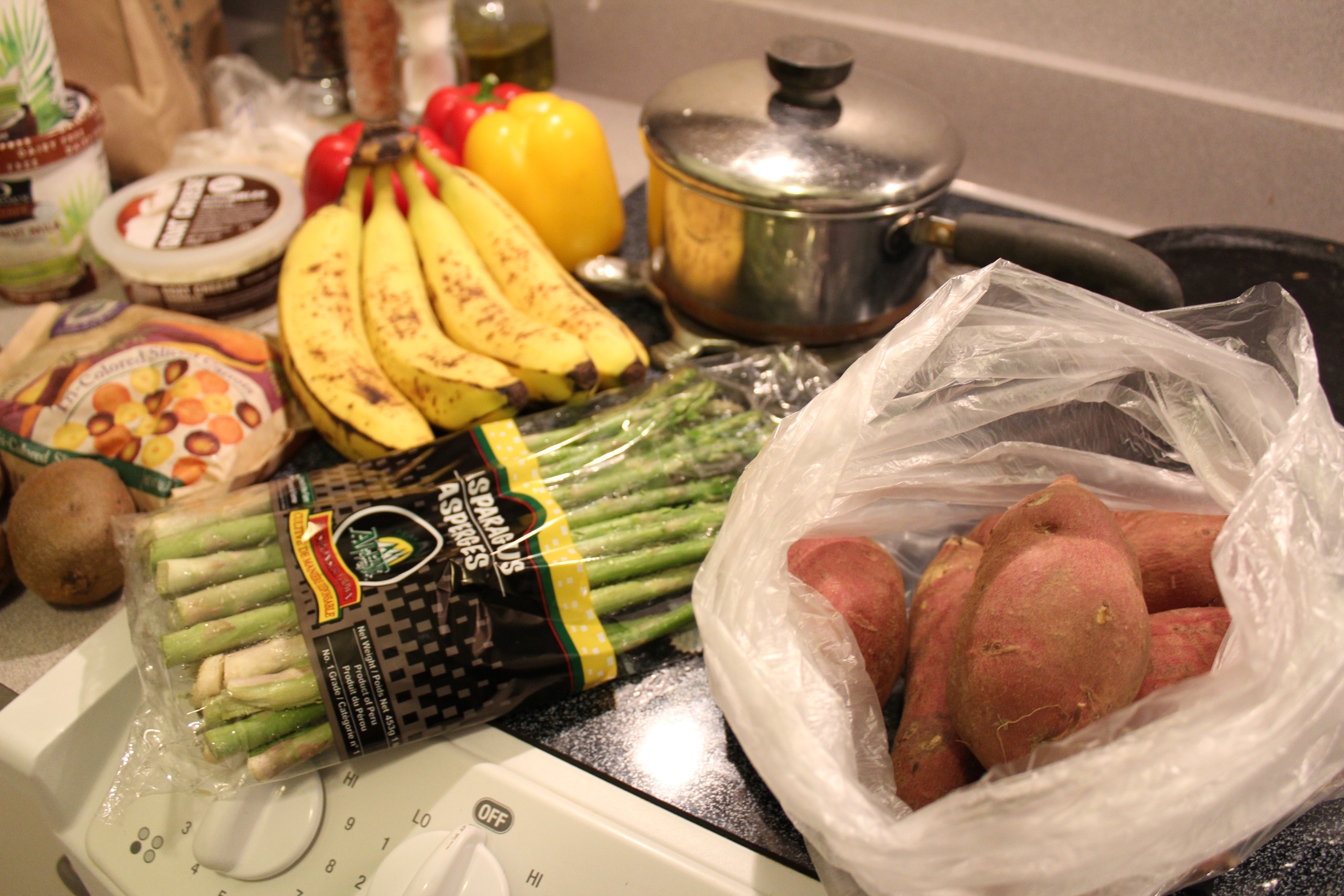 I am SO happy to get some Japanese sweet potatoes back in my kitchen. They're one of my favorite sweet potato variations besides my number one purple sweet potato.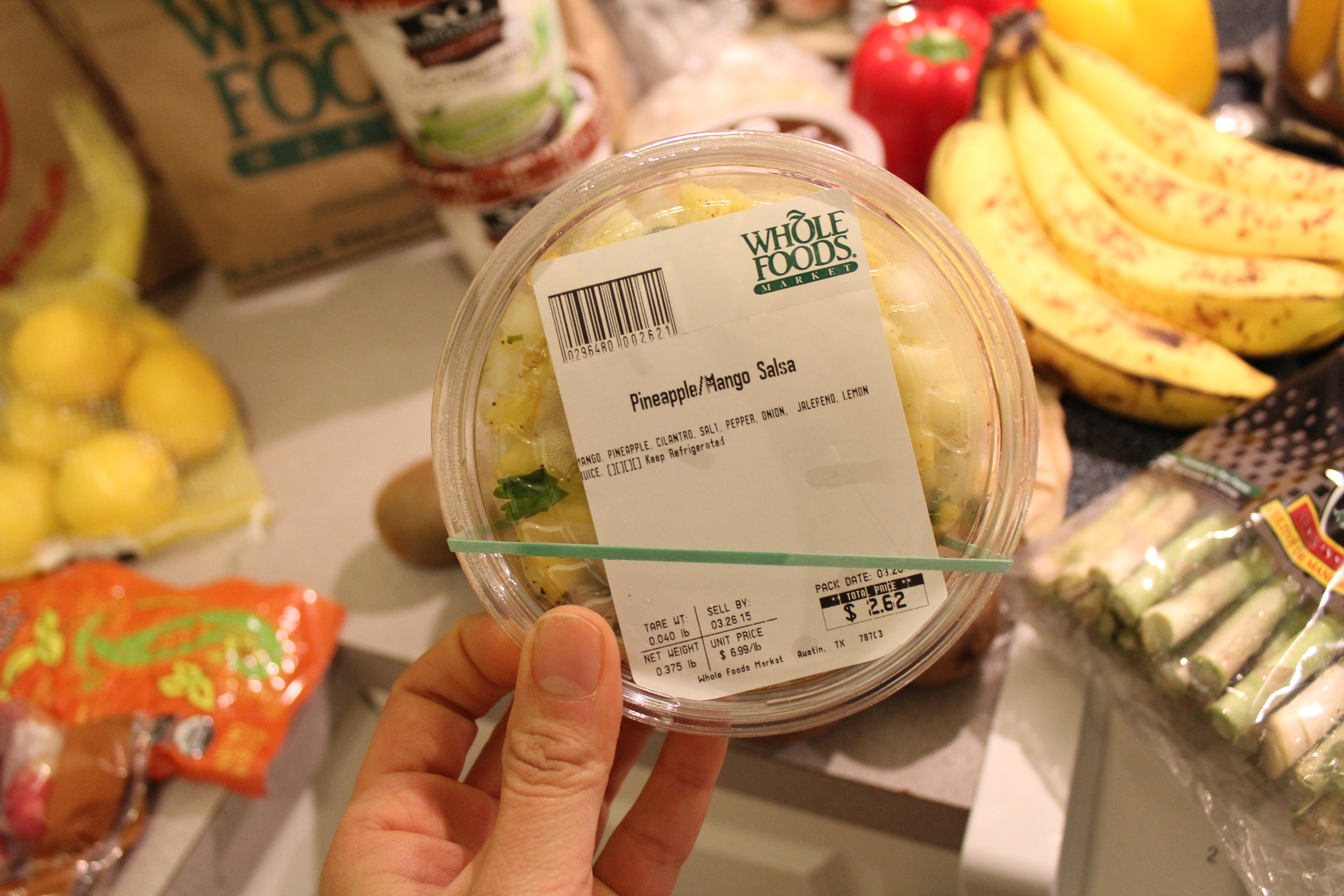 So I know what you're thinking – it's definitely more economical to make your own salsa. However, when I'm shopping for myself, I like to to pick up a small container such as this from Whole Foods because it's the perfect amount for the week. Sometimes making a big batch of salsa for myself results in me wasting half the batch – not good! I love the house made ones from Whole Foods – I stir them into salads or pair them with a protein for a little extra kick.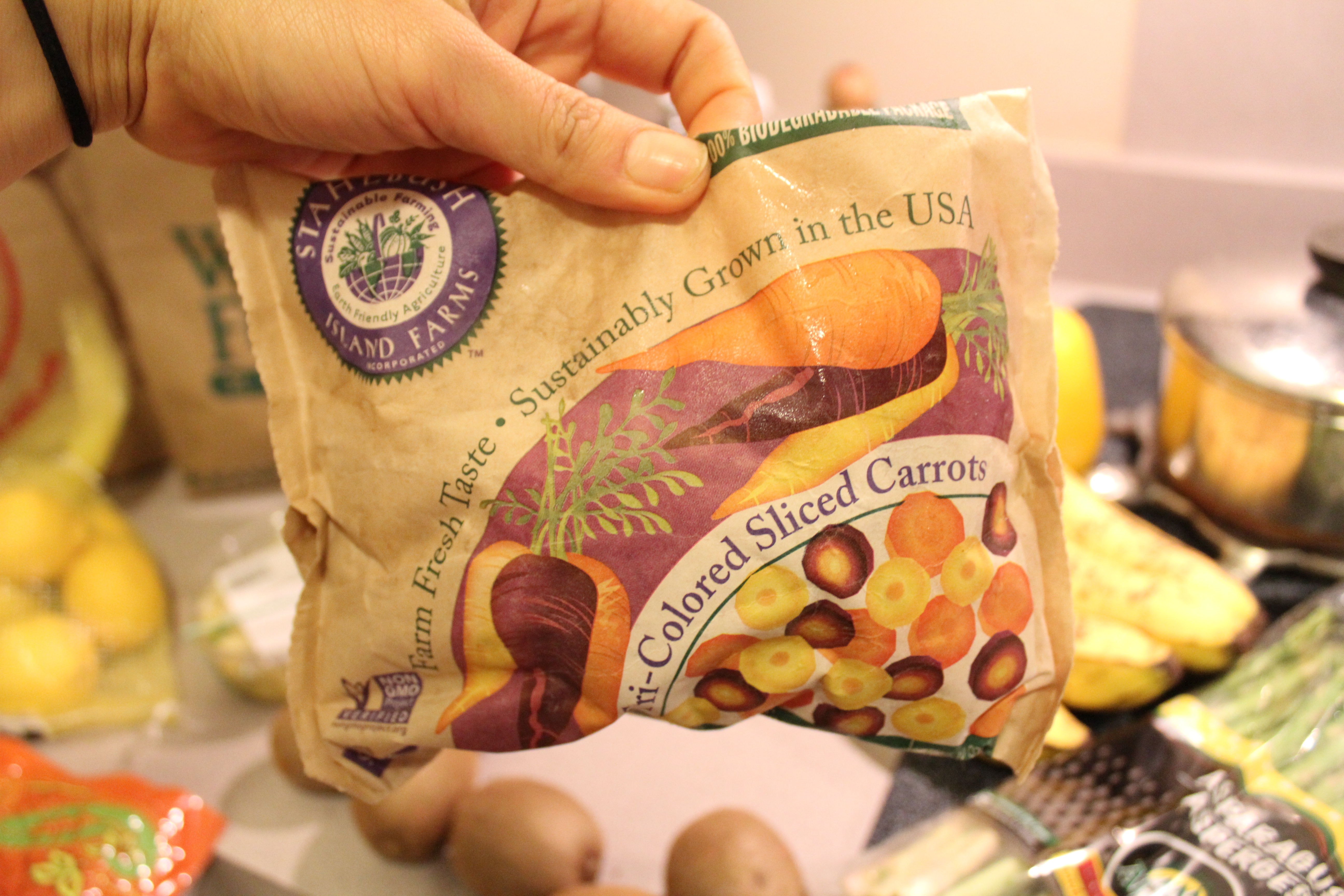 Stahibush Island Farms is often a go-to frozen vegetable brand of mine. The company's passion for sustainable farming resonates in their products – I love their frozen sliced beets! I usually reach for the Whole Foods 365 Brand most of the time, but I'll pick up a some from Stahibush when they're on sale.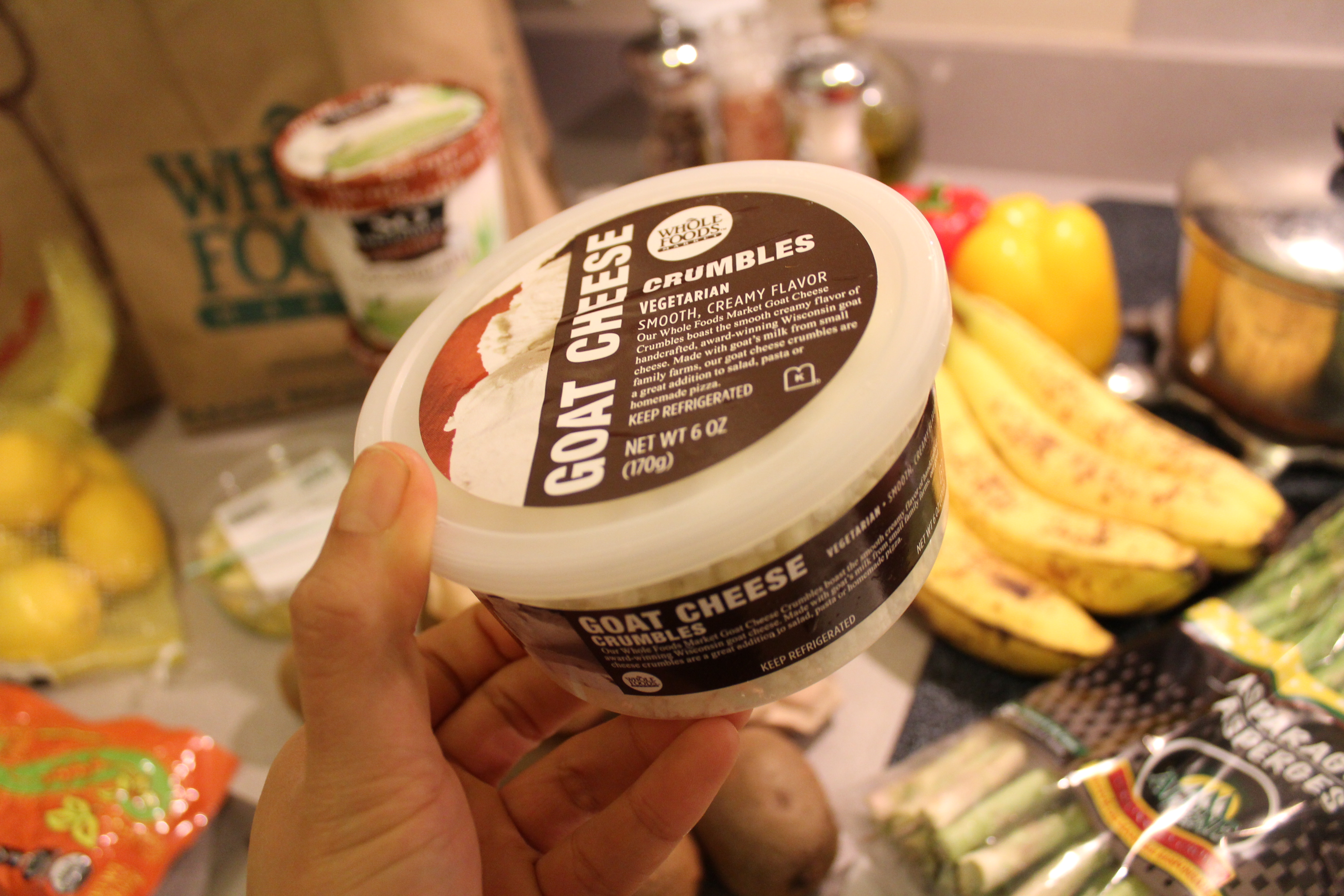 And even though Trader Joe's sells a goat cheese crumble for less ($2.99 vs $4.99), I've always found that the Whole Foods version is a taddd bit creamier. Adding a touch of goat cheese crumble is a nice addition to salads, omelets, sweet potatoes….basically anything!
What's in your grocery cart this week?
(Visited 111 times, 1 visits today)