A full day of eats for you guys – hooray!
Breakfast.
Greek yogurt + berries + Purely Elizabeth granola + hemp/chia seeds. Lottsaa cinnamon dumped on afterwards.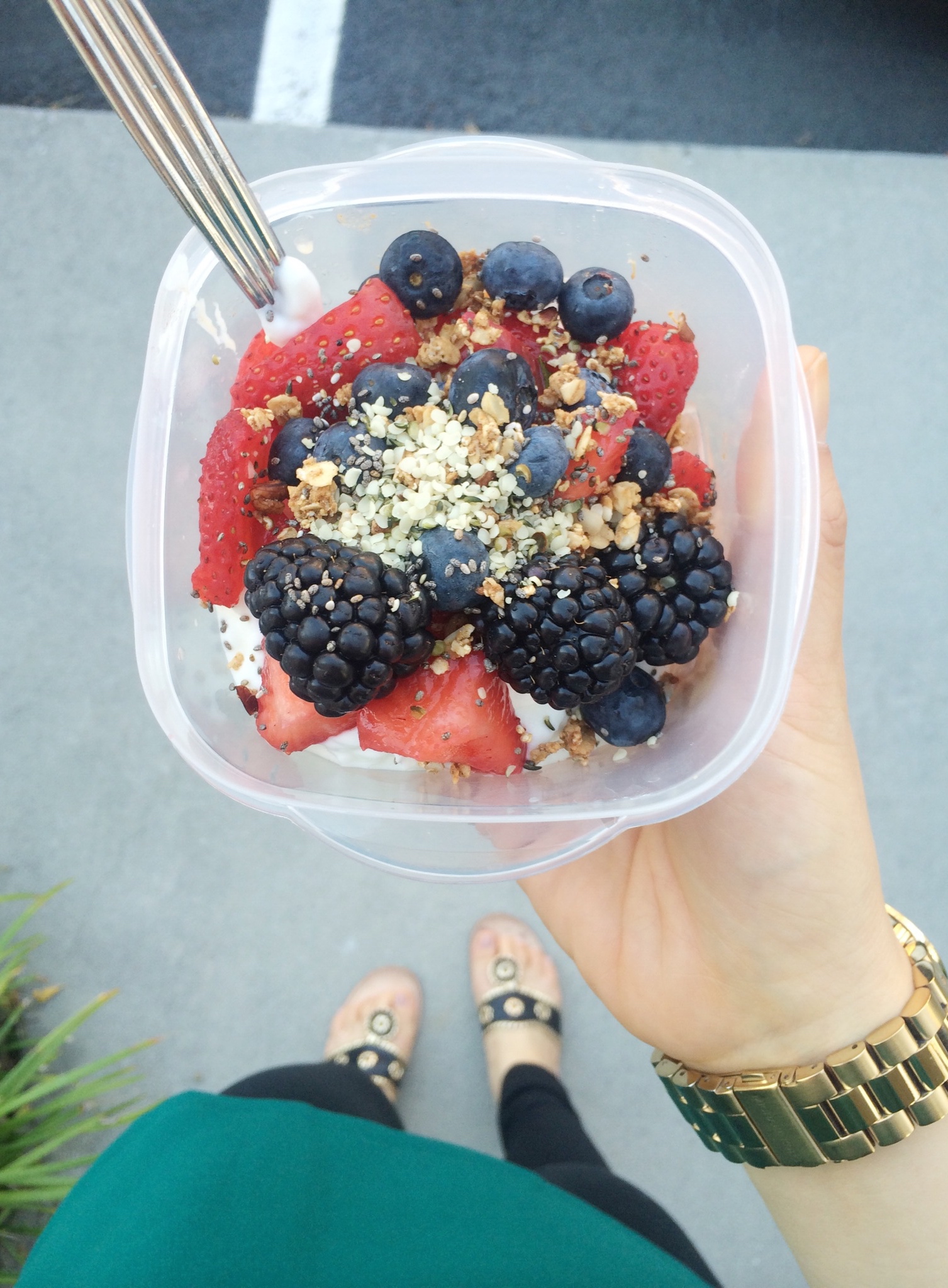 Mid-morning Snack.
A Go Raw live apricot bar. They're starting to grow on me – I wasn't a big fan at first. But honestly, they are very easy to recreate yourself – which I'm planning to do soon!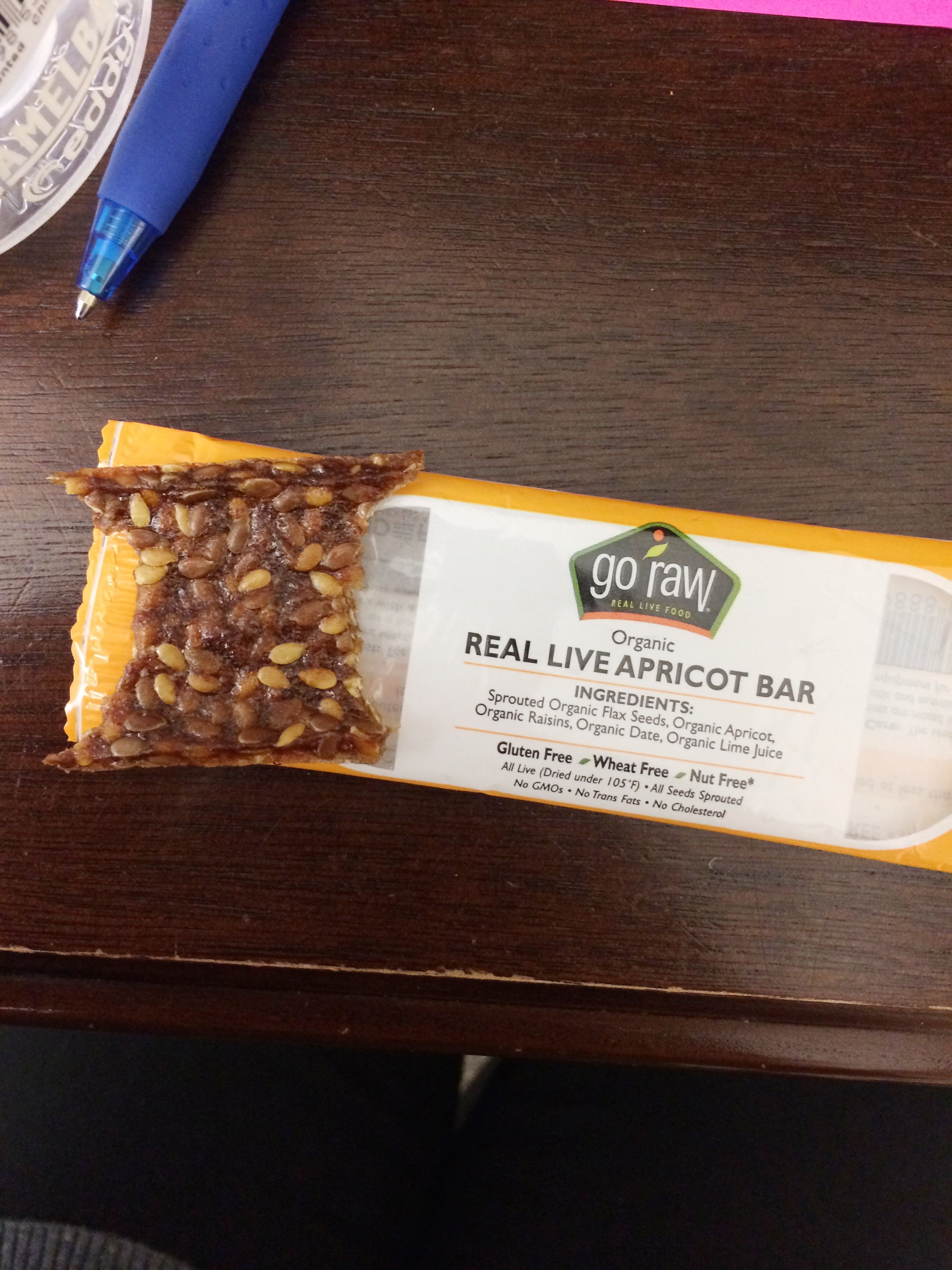 Lunch.
My packed lunches this week have been looking a little something like this –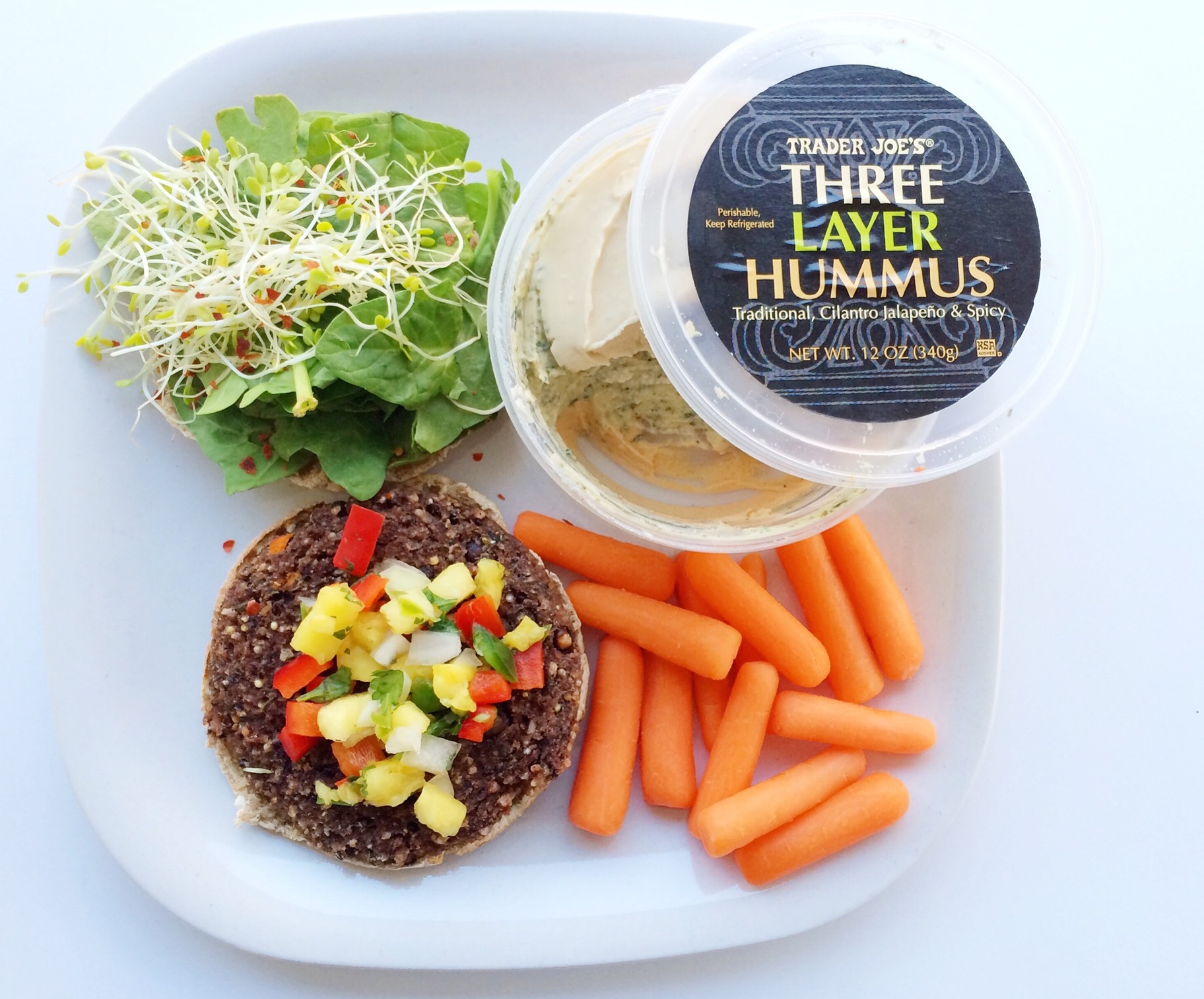 A toasted mini pita from Whole Foods (if you toast them until crispy, they slice perfectly open! It's perfect for that crunchy texture without feeling like you just ate 10 loaves of bread) + Hilarys Eat Well black rice burger + clover sprouts + pineapple salsa. And baby carrots + Trader Joe's 3 layer hummus on the side.
Seriously though…everything holds up in that pita perfectly.
Afternoon Snack.
A cara cara orange. So good and refreshing!!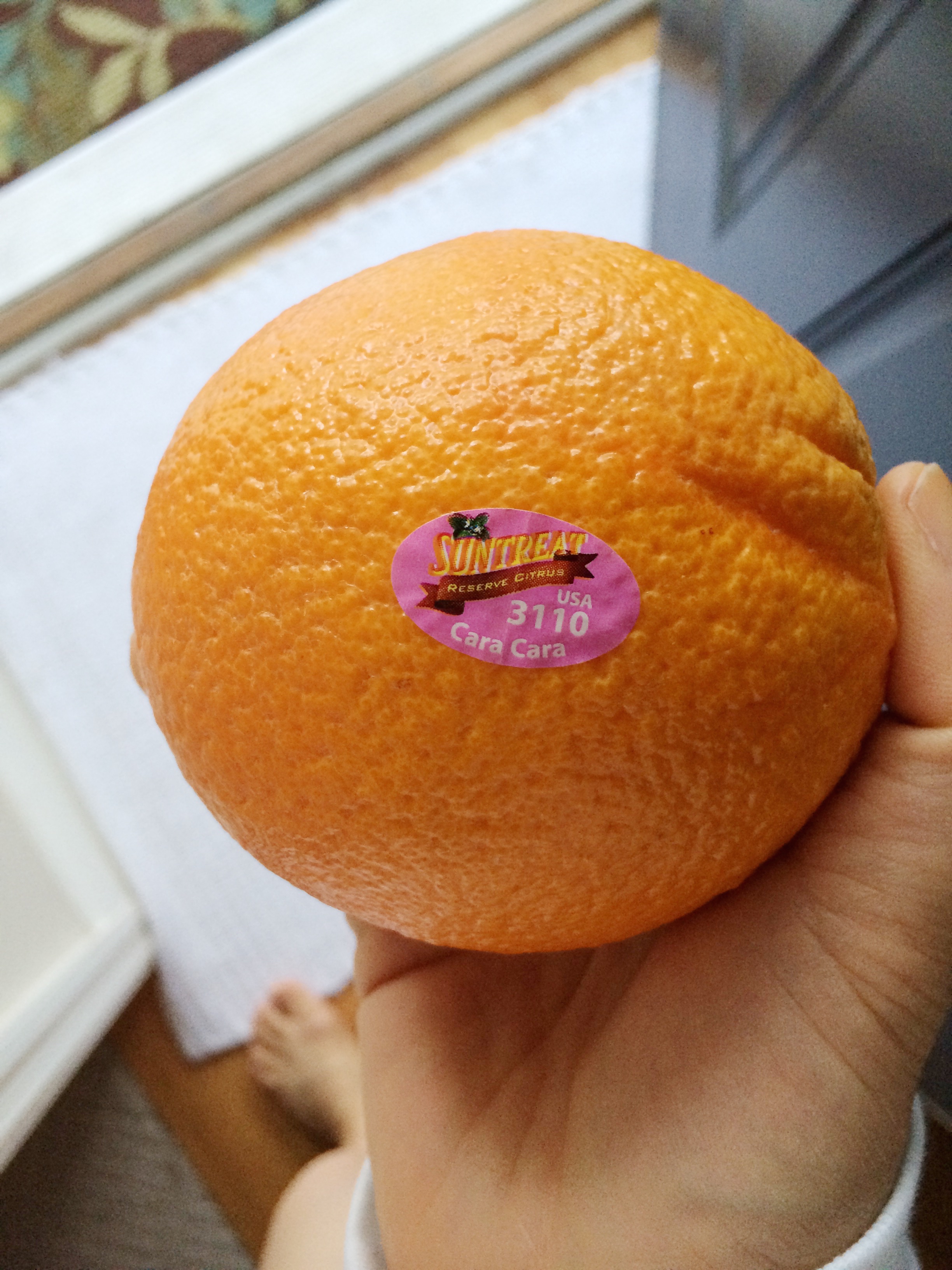 Dinner.
A Trader Joe's chili chicken lime burger + avocado + goat cheese + sauteed zucchini, yellow squash, and bell peppers.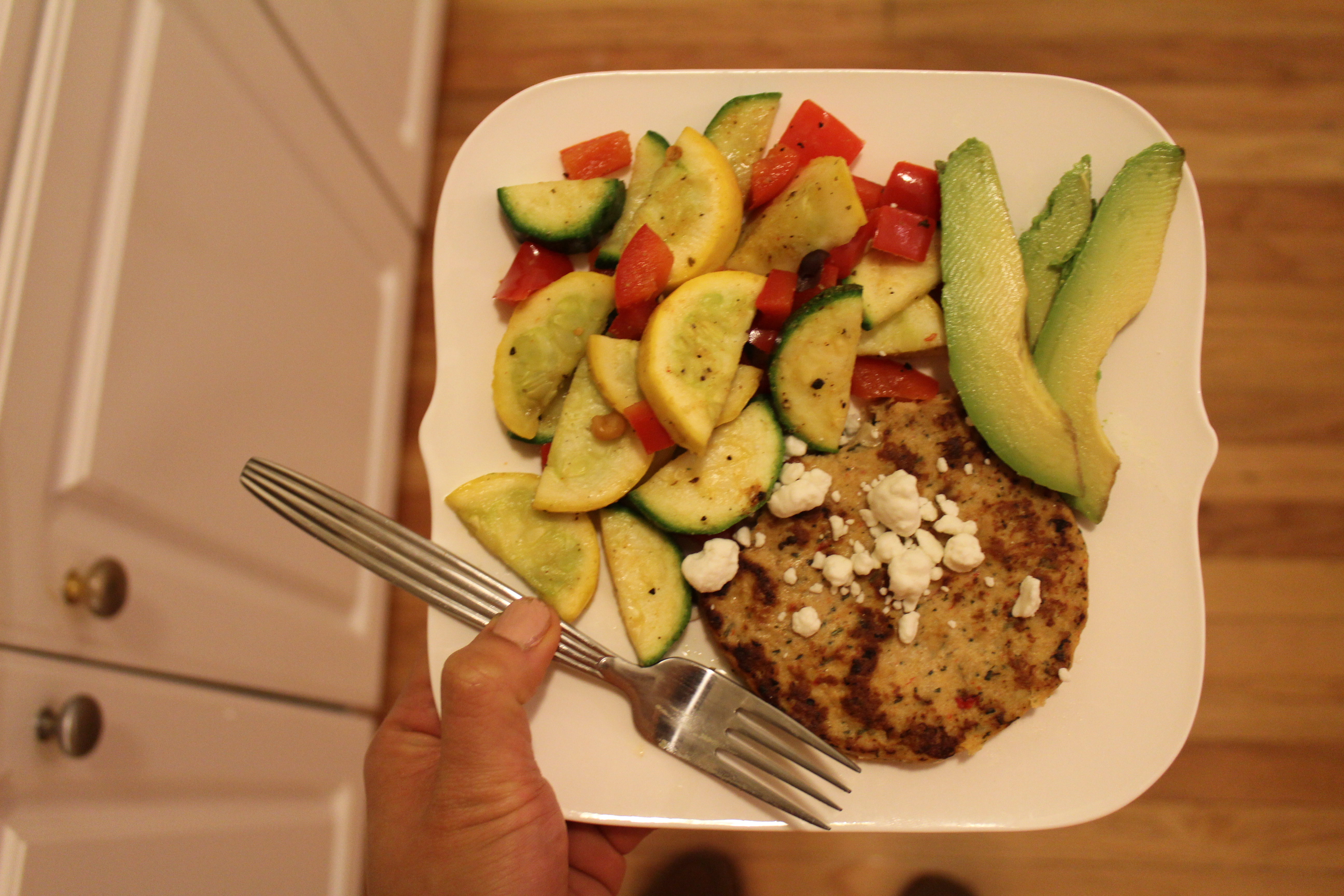 Dessert.
Always ending my day with a little dark chocolate. Bonus points for the hazelnuts.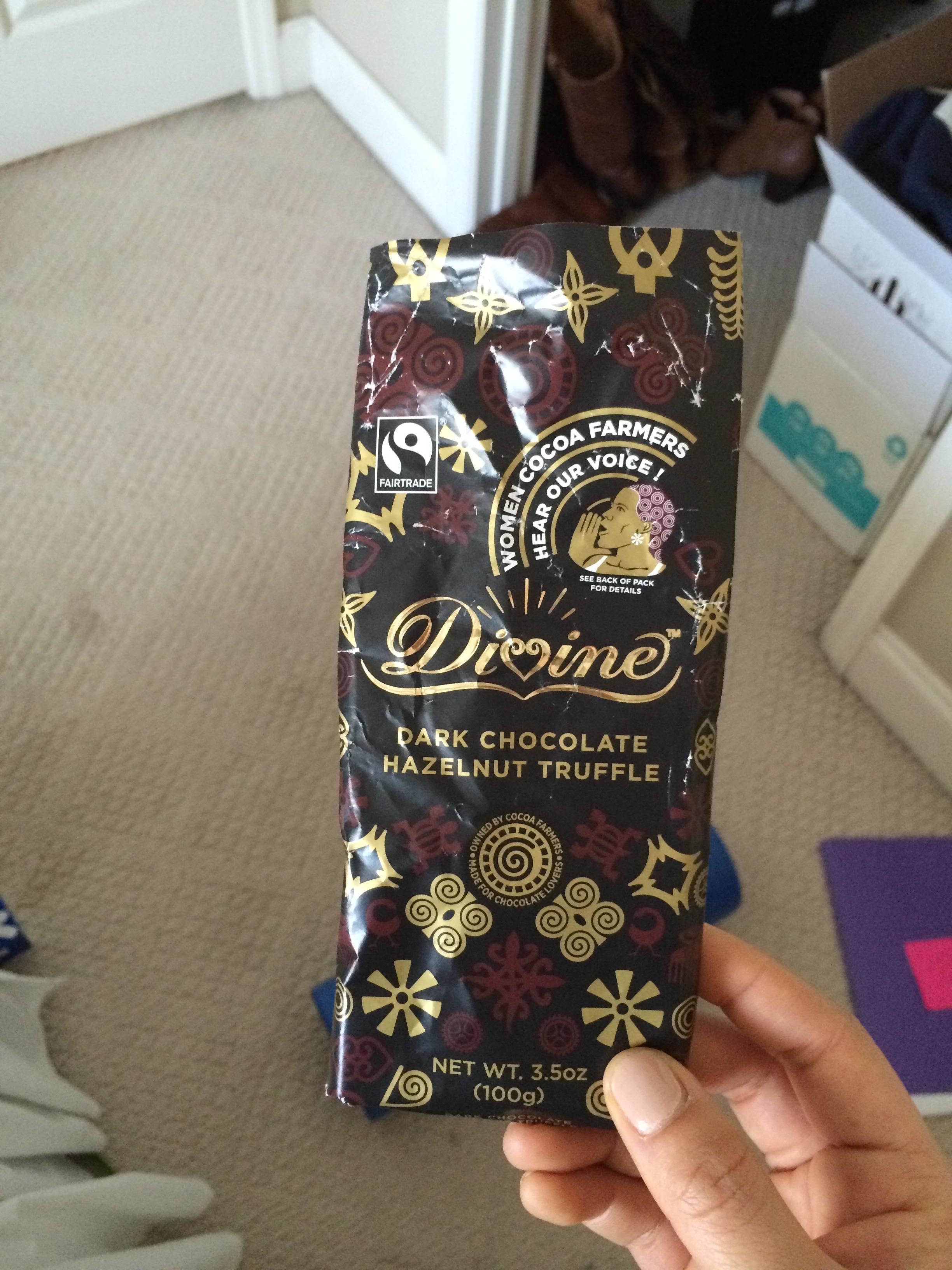 Bonus:
Since I don't post as many dinners on Instagram, here's a look at a few more dinners collected over the past week or so –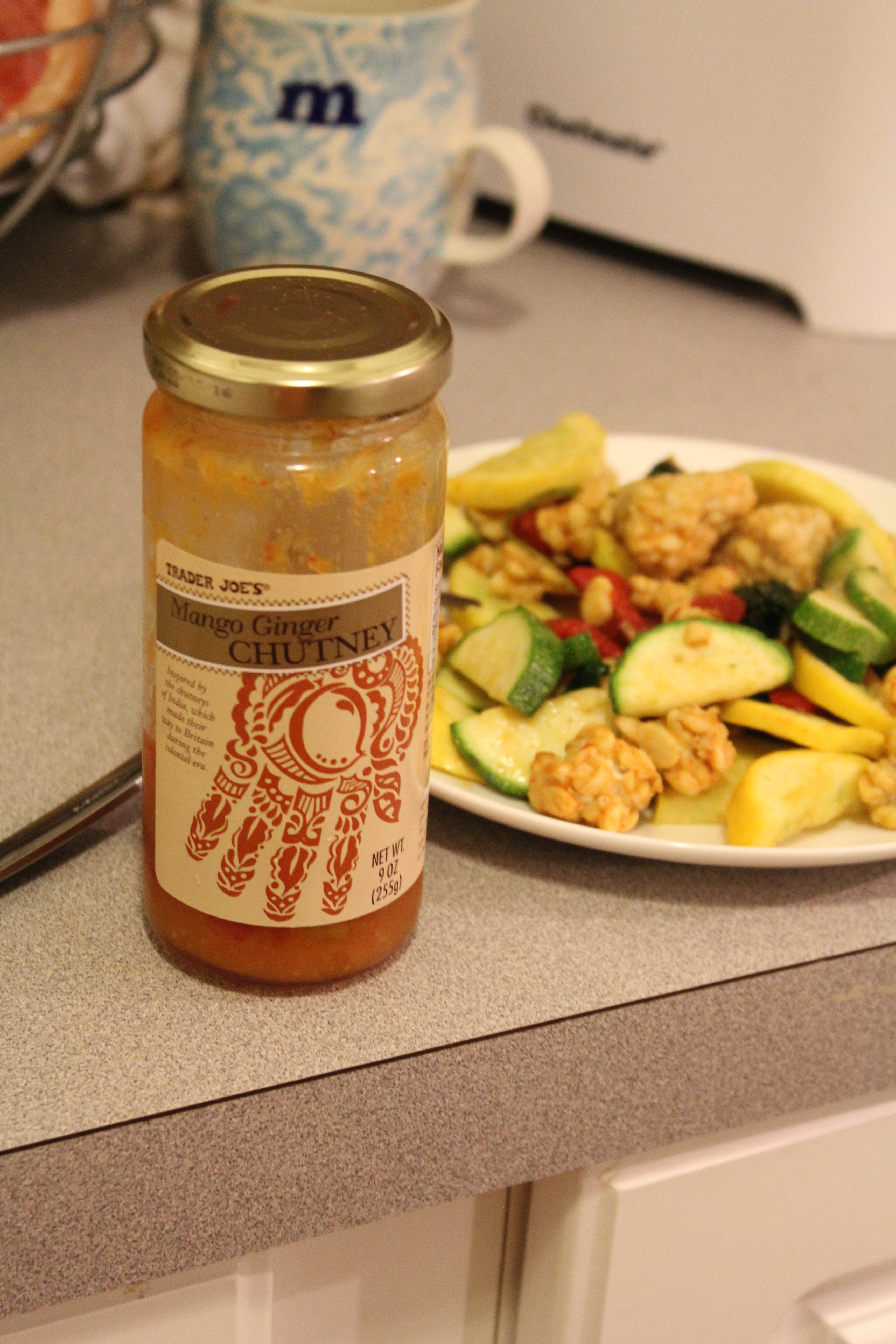 Tempeh and vegetable stir-fry with Trader Joe's Mango Chutney.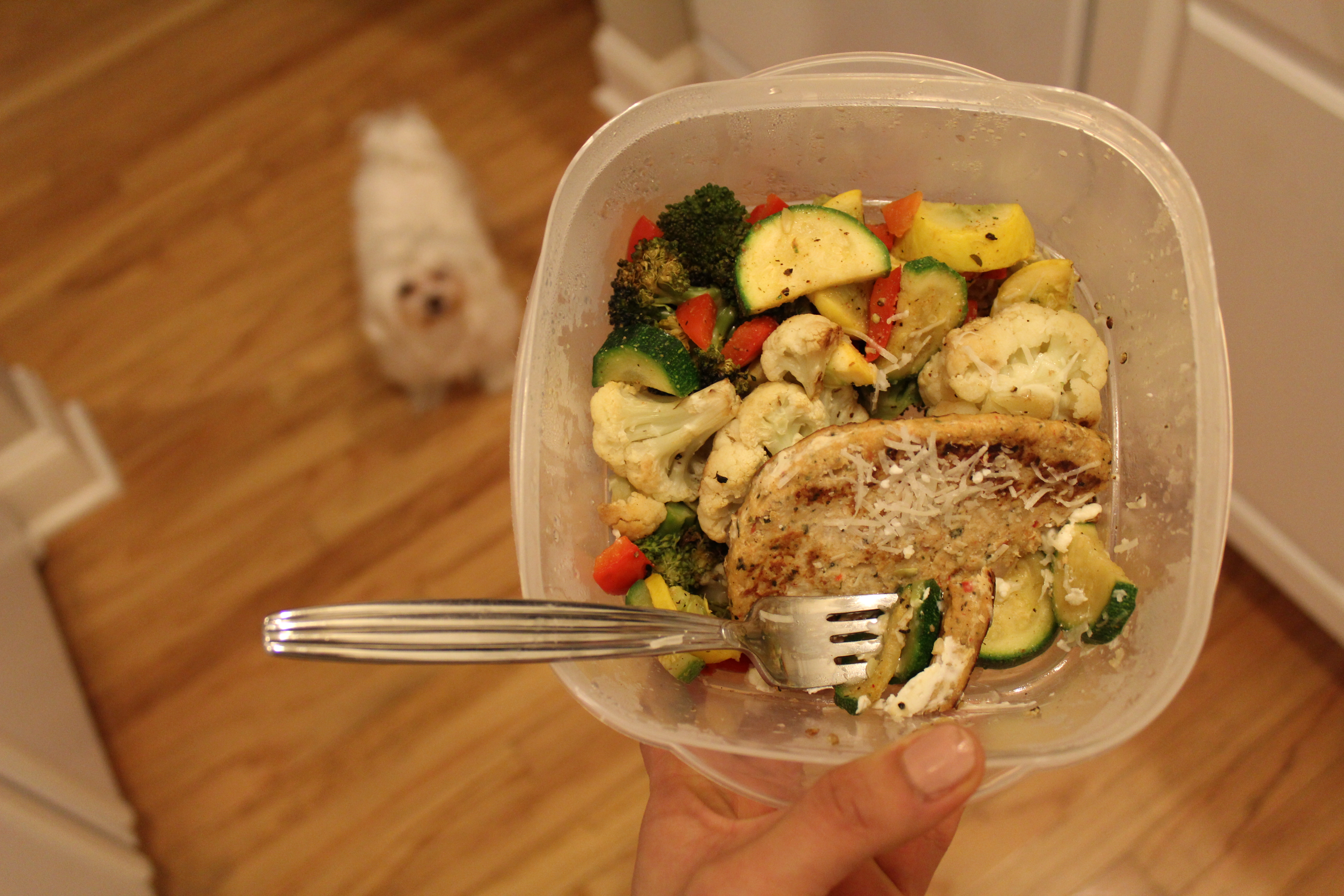 Leftovers…more of the same. Special guest overlooking all the leftover goodies!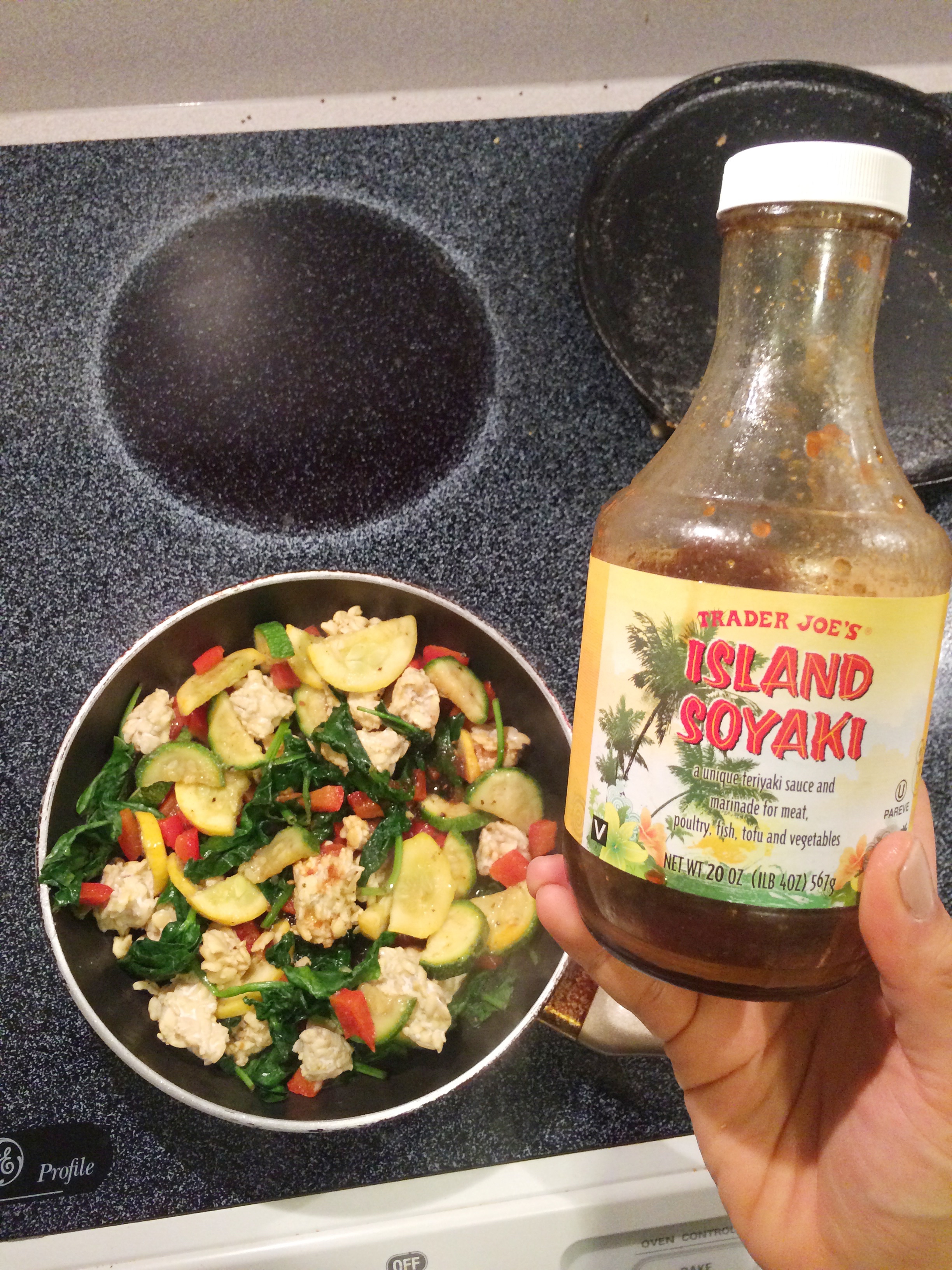 Another tempeh stir-fry with Trader Joe's Island Soyaki.
Thanks to Jenn for another great WIAW roundup!
(Visited 16 times, 1 visits today)