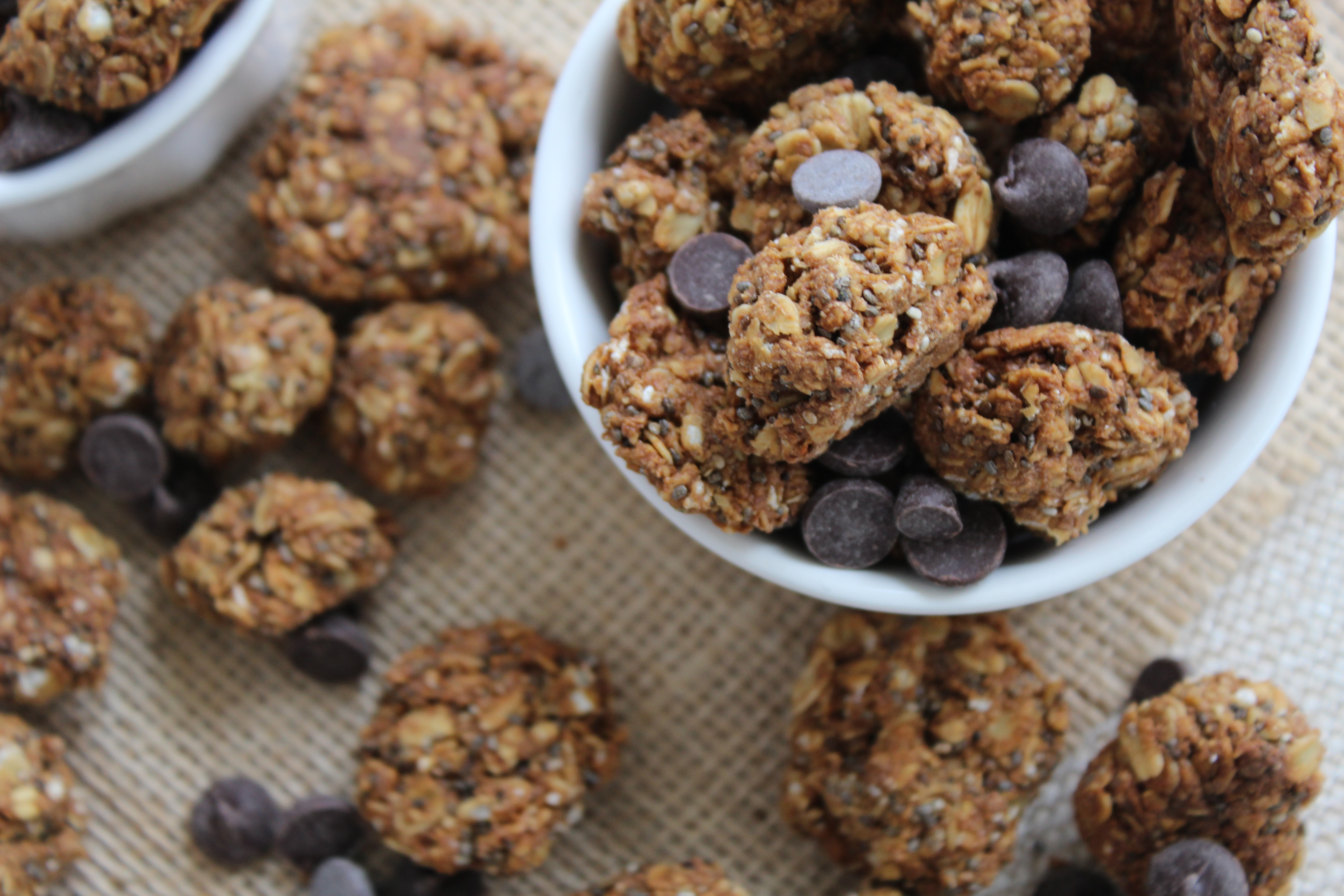 I definitely ate too many of these while making them. I mean, can you blame me though? They're the perfect snack-sized granola clusters. It always happen with granola, doesn't it? You go in a for a handful one minute and find an empty bag and yell YOLO the next.

I don't know about you, but every time I open a new bag of granola, I reach for the biggest cluster first. Why is it that the rest of the bag is just slightly less exciting?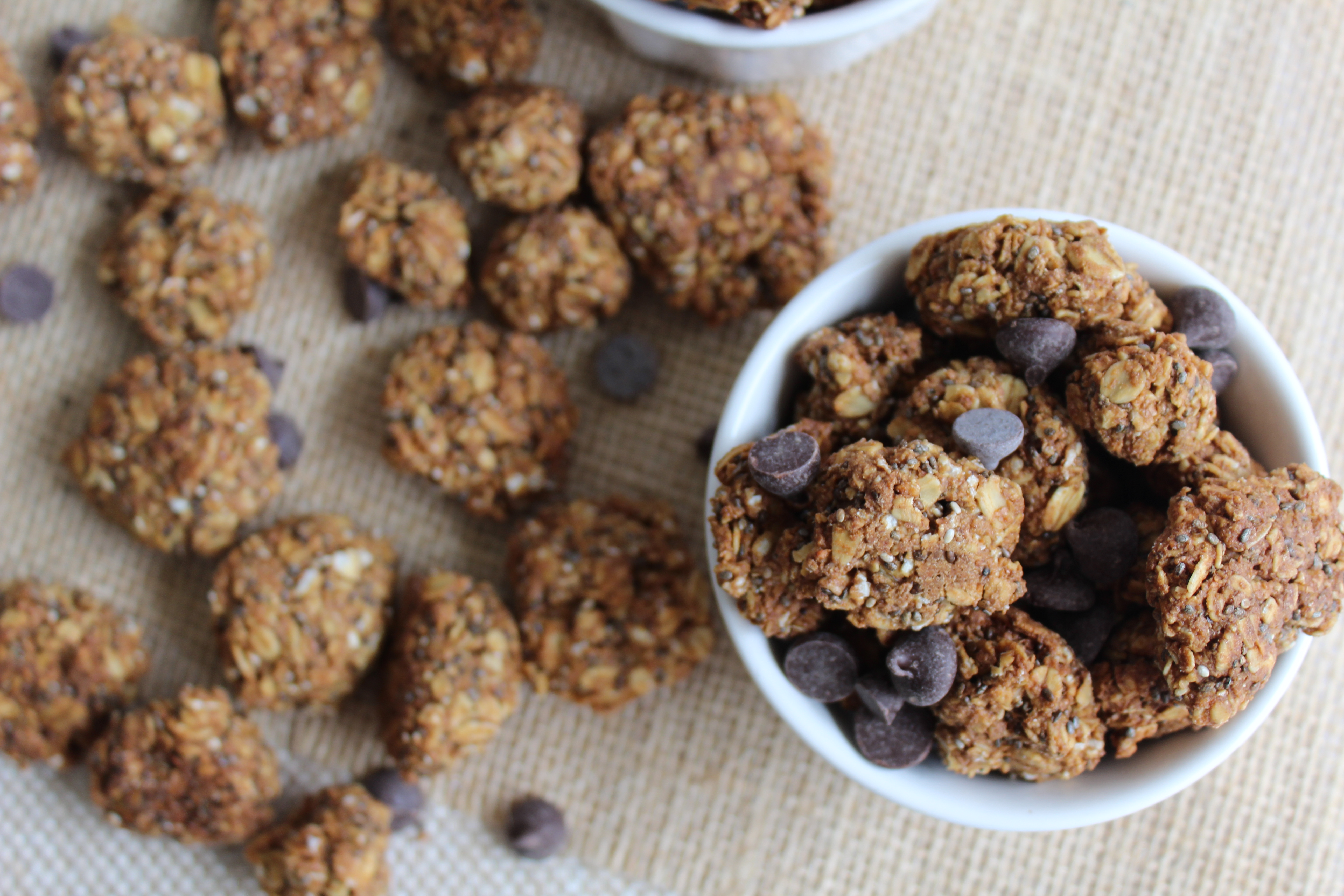 I was in the process of making granola but these sorta happened because I got too cluster-happy. I mean, why it took me so long to figure out that I can make big ass granola clusters myself is beyond me.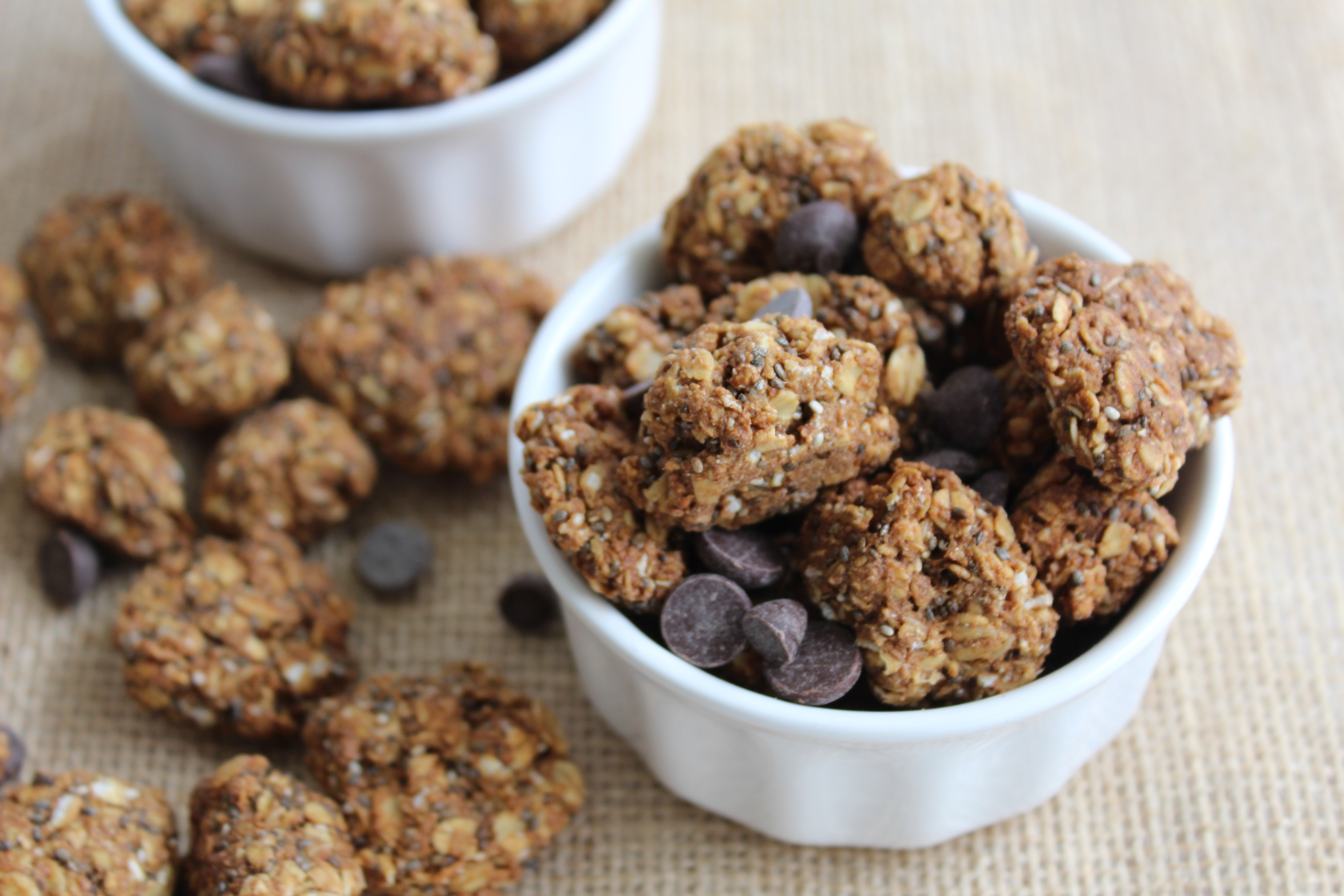 I brought a batch for my friend this past weekend to try and he goes, "oh, thanks for the cookies!" Ummm, no Kyle. I didn't give you cookies. I gave you GRANOLA. Aka I did something good for you! #beachbod #springbreakready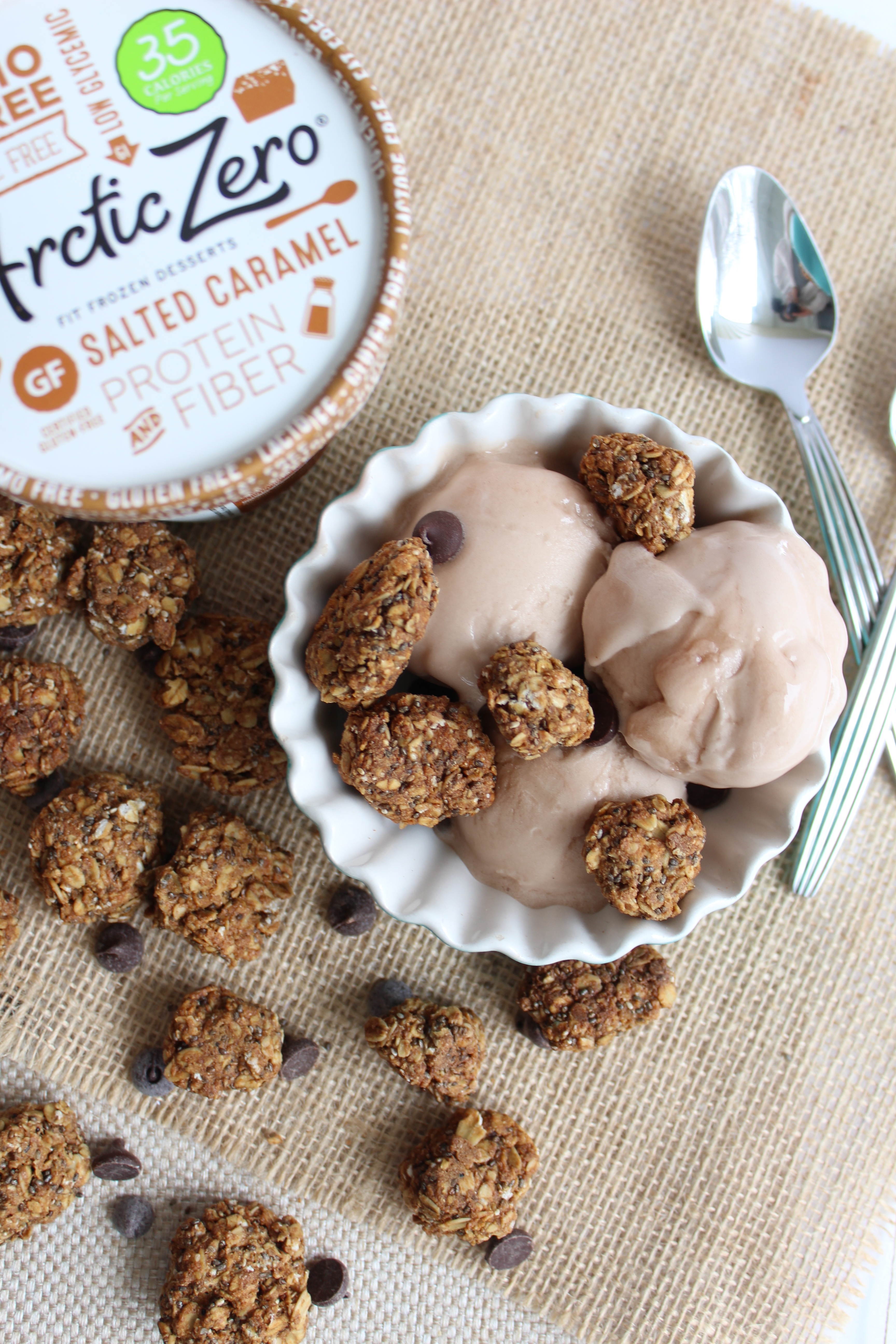 When I think of sea salt caramel I think of beaches, summertime, and eating ice cream on the boardwalk. These are slightly reminescent of summertime (it's a high of 70 degrees today…OMG thankgoodness!) with its slightly caramel-y sweet taste. I added chocolate chips for good measure because a little chocolate chip-y texture with granola is the perfect touch.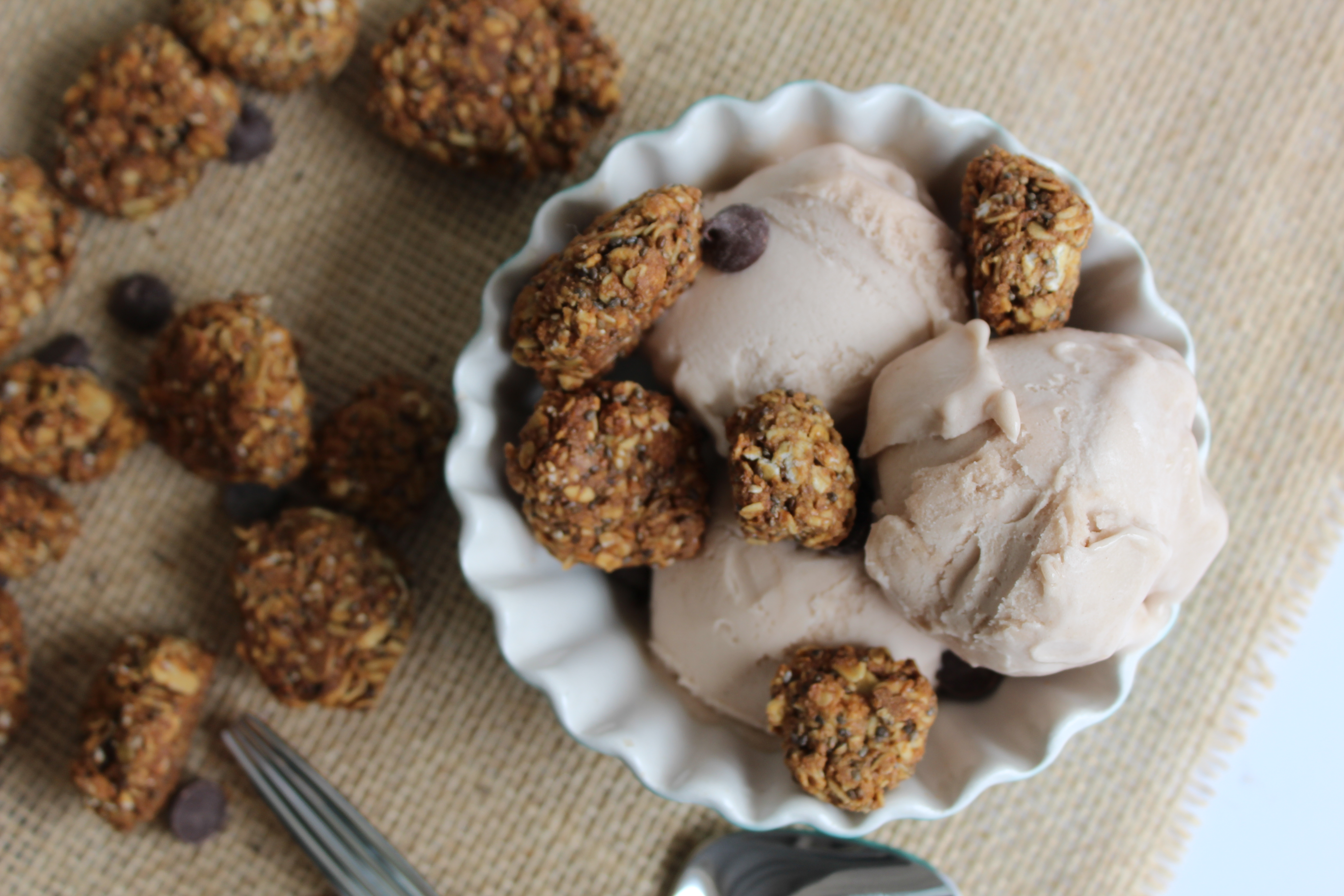 These pair perfectly with the Arctic Zero Salted Caramel flavor. I like how I get hints of sea salt through out. It's perfect for a night in with your friends while catching up over Gilmore Girls. Orrr perfect just by yourself, just eatin' a pint and watching Gilmore Girls. The world is at your spoon!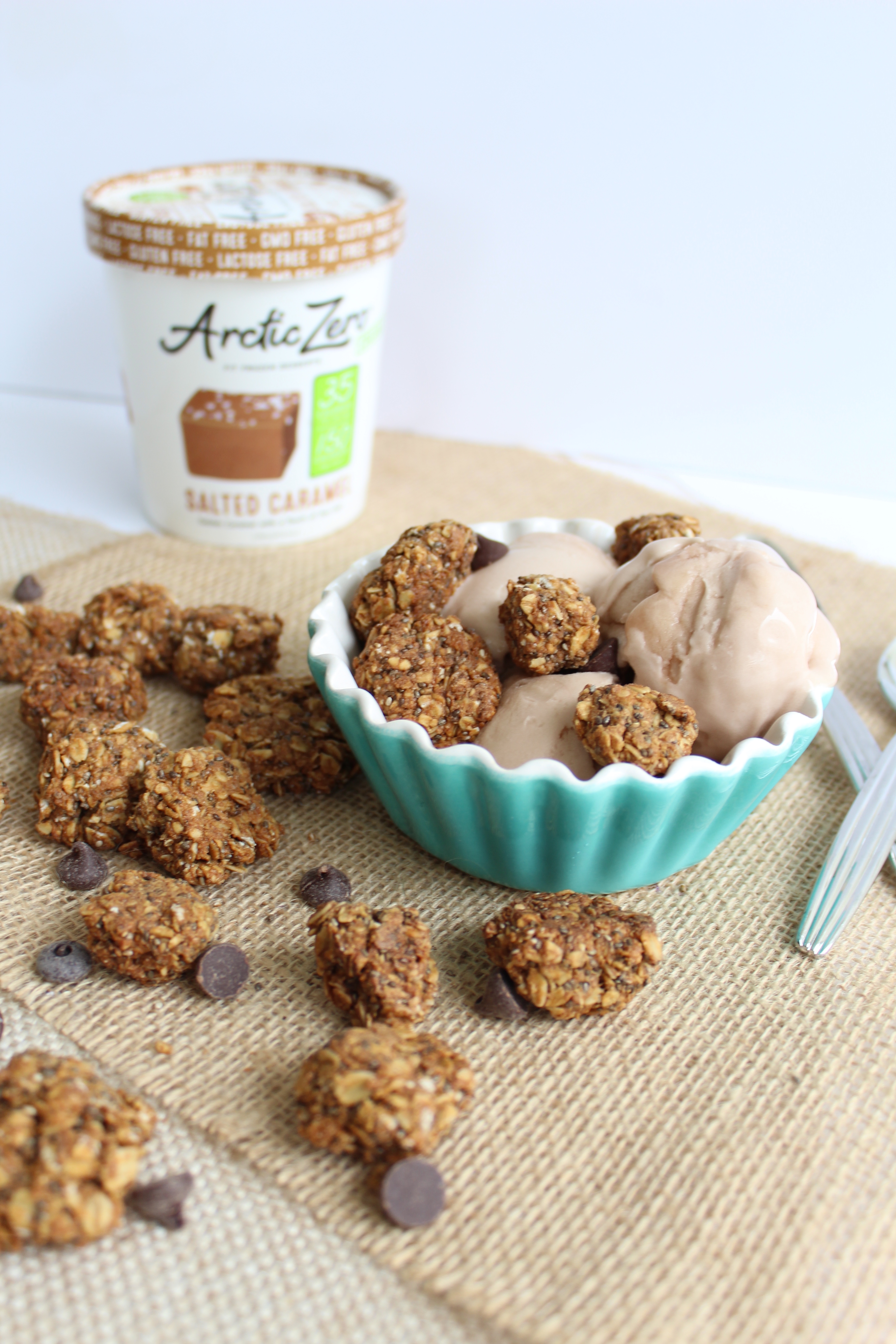 Sea Salt Caramel Chocolate Chip Granola Clusters
2015-02-22 21:29:15
A delicious healthy sea salt caramel oat granola cluster with dark chocolate chips and sweetened with coconut sugar.
Ingredients
2.5 cup rolled oats
1 cup spelt flour*
1/4 cup chia seeds
1/2 cup coconut sugar
1/4 cup coconut oil
1 tsp vanilla extract
3 tbsp almond milk
1 egg, whisked
1/2 tsp baking soda
1/4 tsp sea salt ( I like to use Pink Sea Salt)
1/3 cup premium dark chocolate chips
Instructions
Preheat oven to 350F.
In saucepan, melt coconut oil on medium heat. Stir in coconut sugar until melted.
Add in vanilla extract and almond milk and stir until combined.
Combine oats, flour, chia seeds, baking soda, and salt in a large bowl. Add liquid mixture to the dry and mix well.
Whisk in egg. Mix until a "dough" consistency forms.
Break off granola chunks to desired size on to a spray oven pan.
Bake 40 minutes, stirring the granola every 10-15 minutes.
Let cool. Granola will firm up as it cools.
Mix with chocolate chips .
Store in an airtight container for up to 5 days.
Notes
Can sub in oat flour to make gluten free.*
Nutrition Happens http://www.nutritionhappens.com/
*Thanks to Arctic Zero for supplying these delicious pints!
(Visited 137 times, 1 visits today)