Hi, friends! We made it to hump day. Best way to celebrate? Sharing with you all the eats. Going with the trend of my past few What I Ate Wednesdays, this has been a compilation of a few meals over the past week.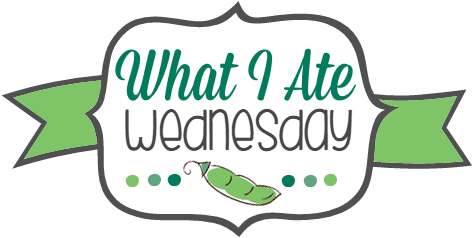 Breakfast.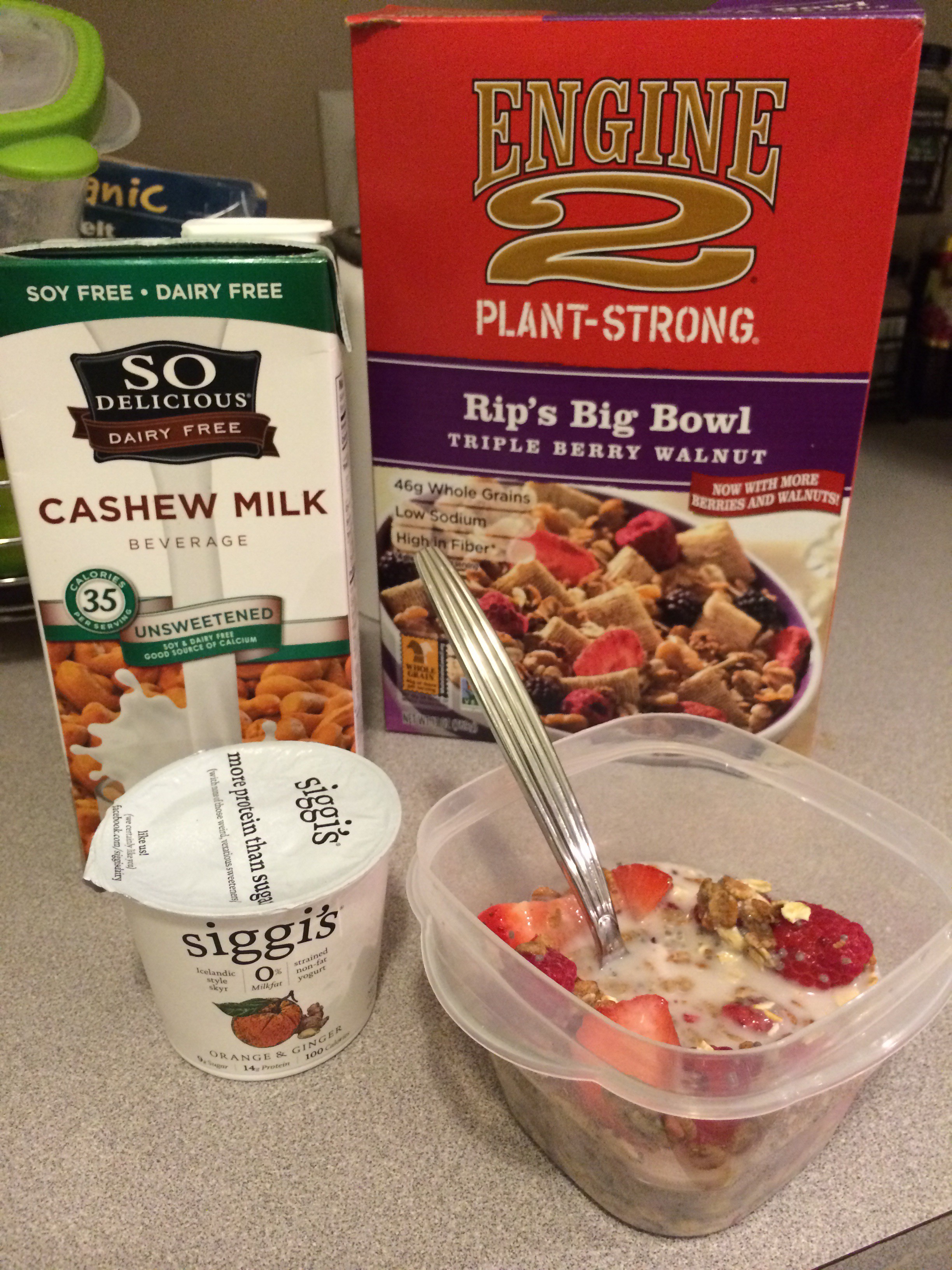 I tried out something new for breakfast this week (trying to branch out a bit!) – the Rip's Big Bowl Triple Berry Walnut cereal from Engine 2. I love their line of plant based items, but I do admit I've never been a cereal fan. But this has changed my mind – it's very hearty and filling! The textures are perfect. It's a combination of flax, walnuts, oats, shredded wheat, and freeze dried berries..a great wholesome mix. I love adding cashew milk and fresh raspberries + strawberries. For one serving, it's got 6 grams of fiber + 7 grams protein at only 1 gram of sugar – I'll take it! You can check out a full ingredient list and nutrition facts here.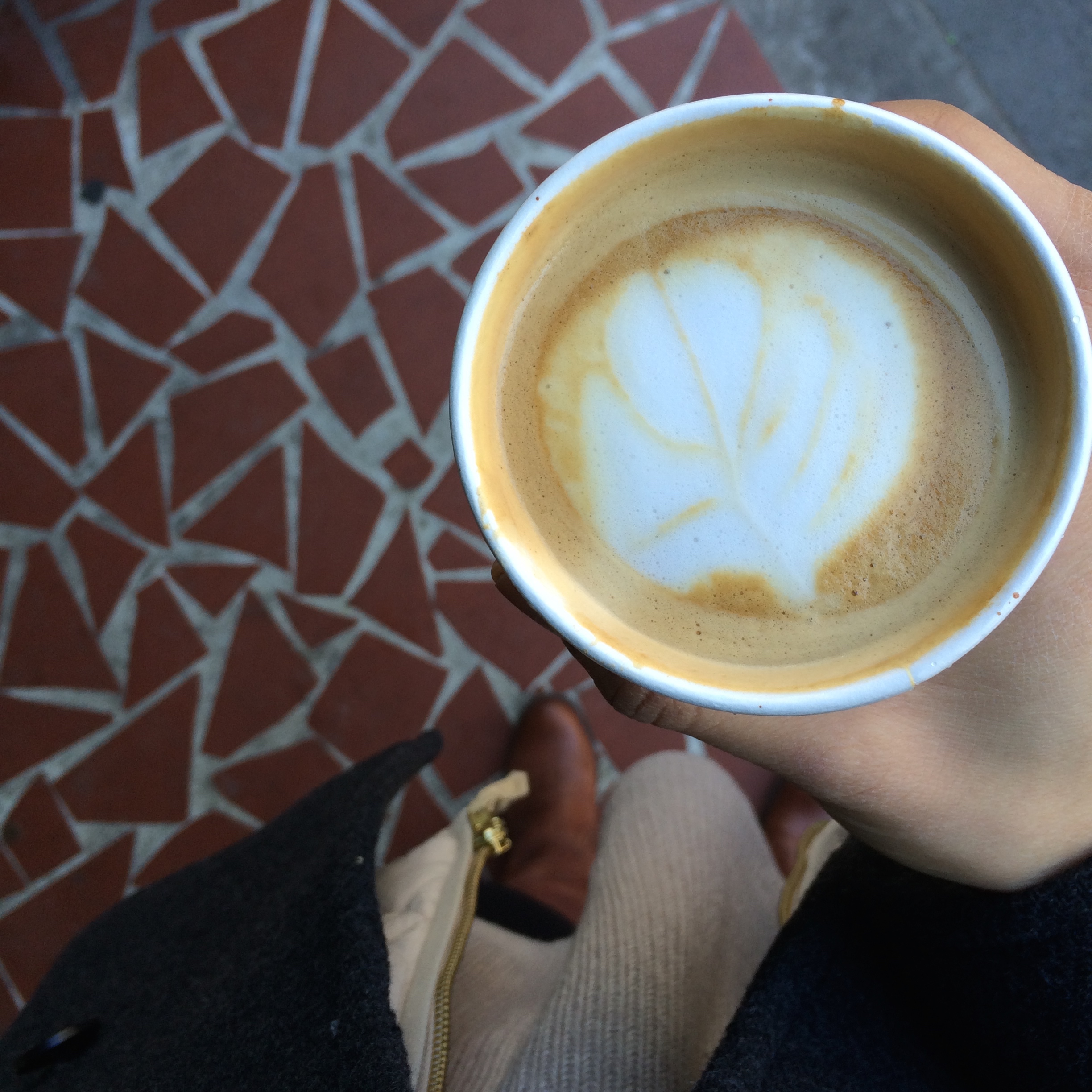 The cappuccinos from Collective Coffee are my absolute favorite. It's hard to foam almond milk but they make it look like it's a breeze – which keeps me a regular customer, for sure!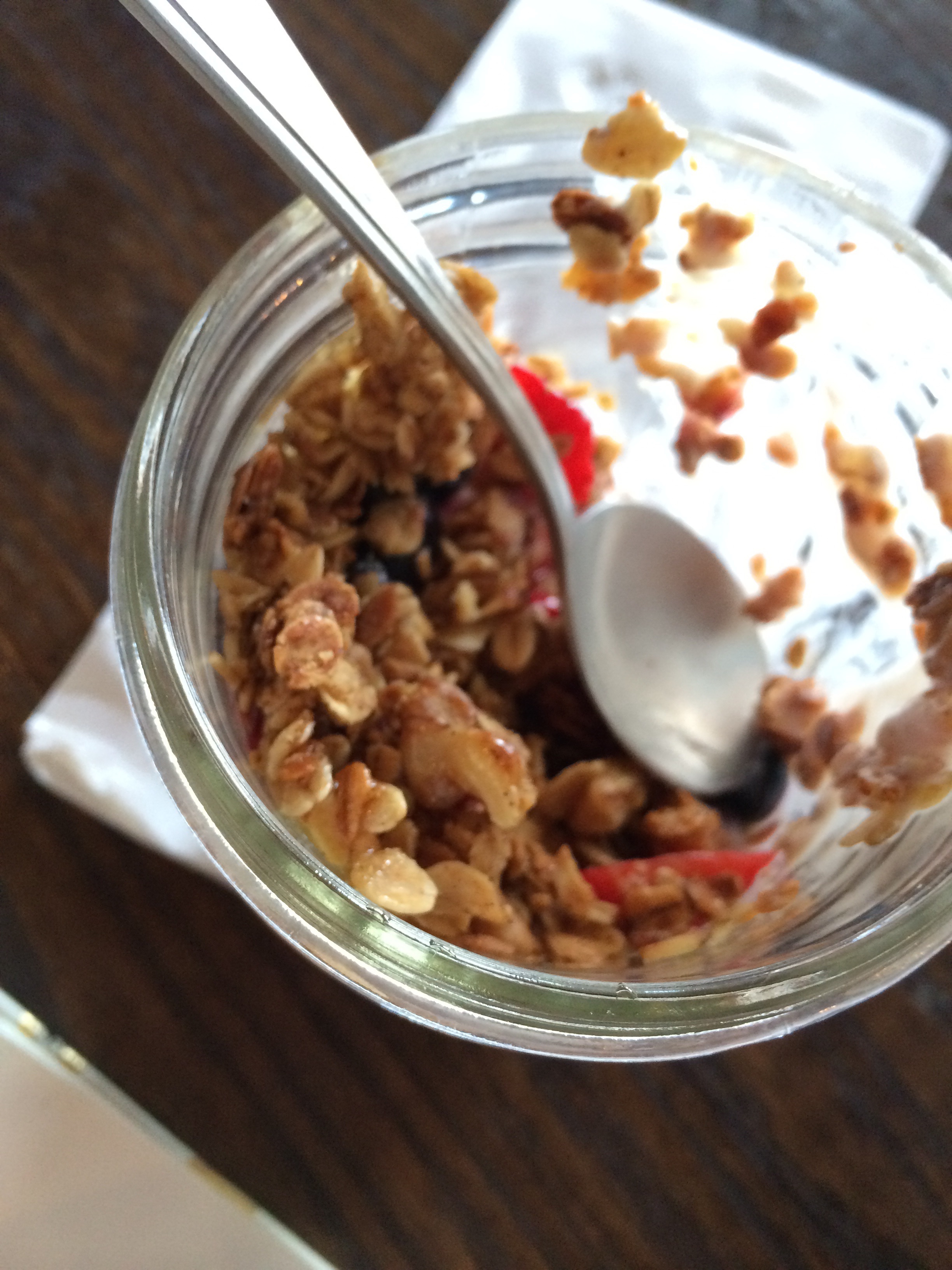 They also make a pretty kick ass parfait. If it's one thing to be true, it's my love for Collective Coffee – you'll catch me there often!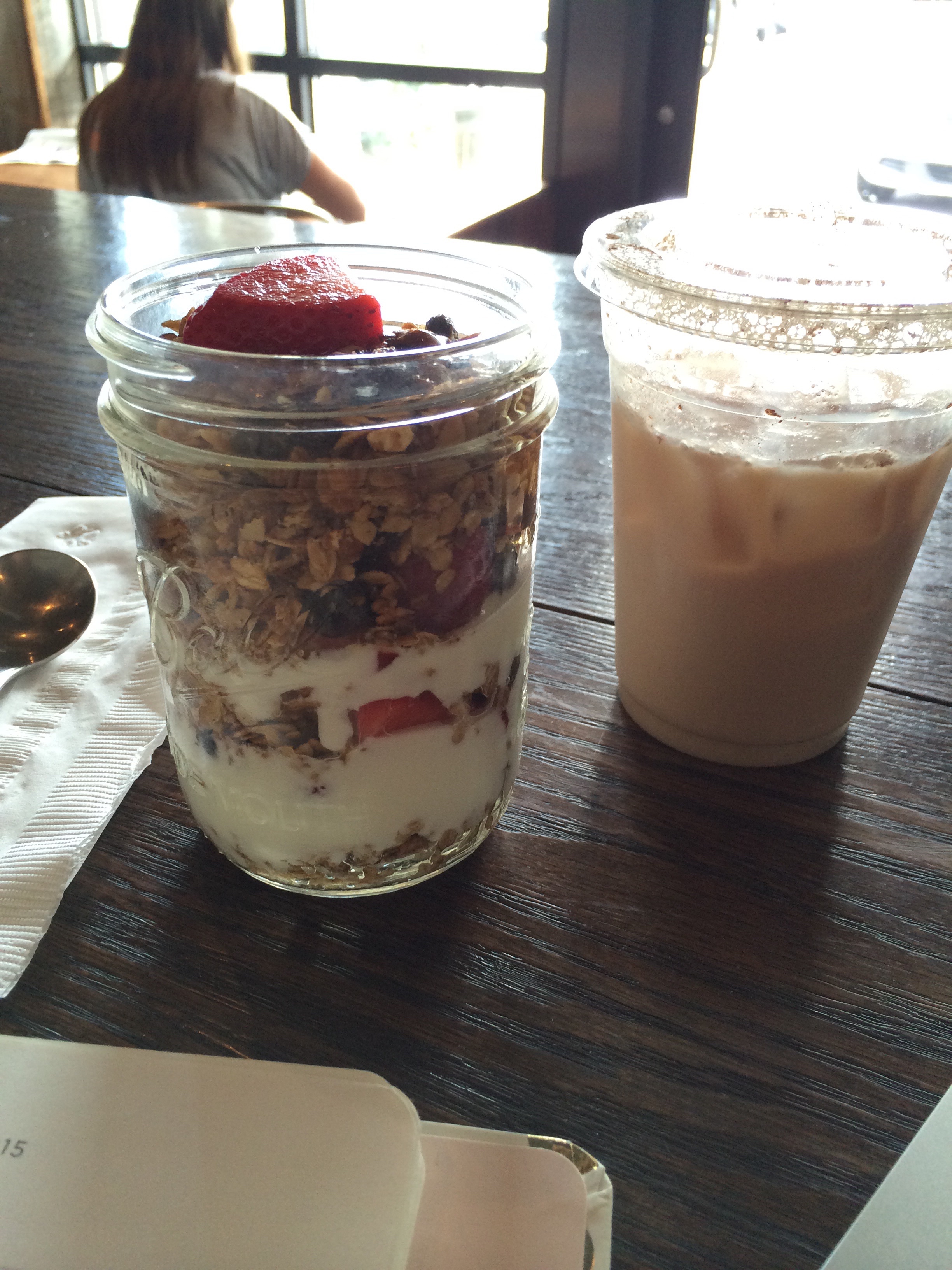 With an almond milk chai.
Lunch.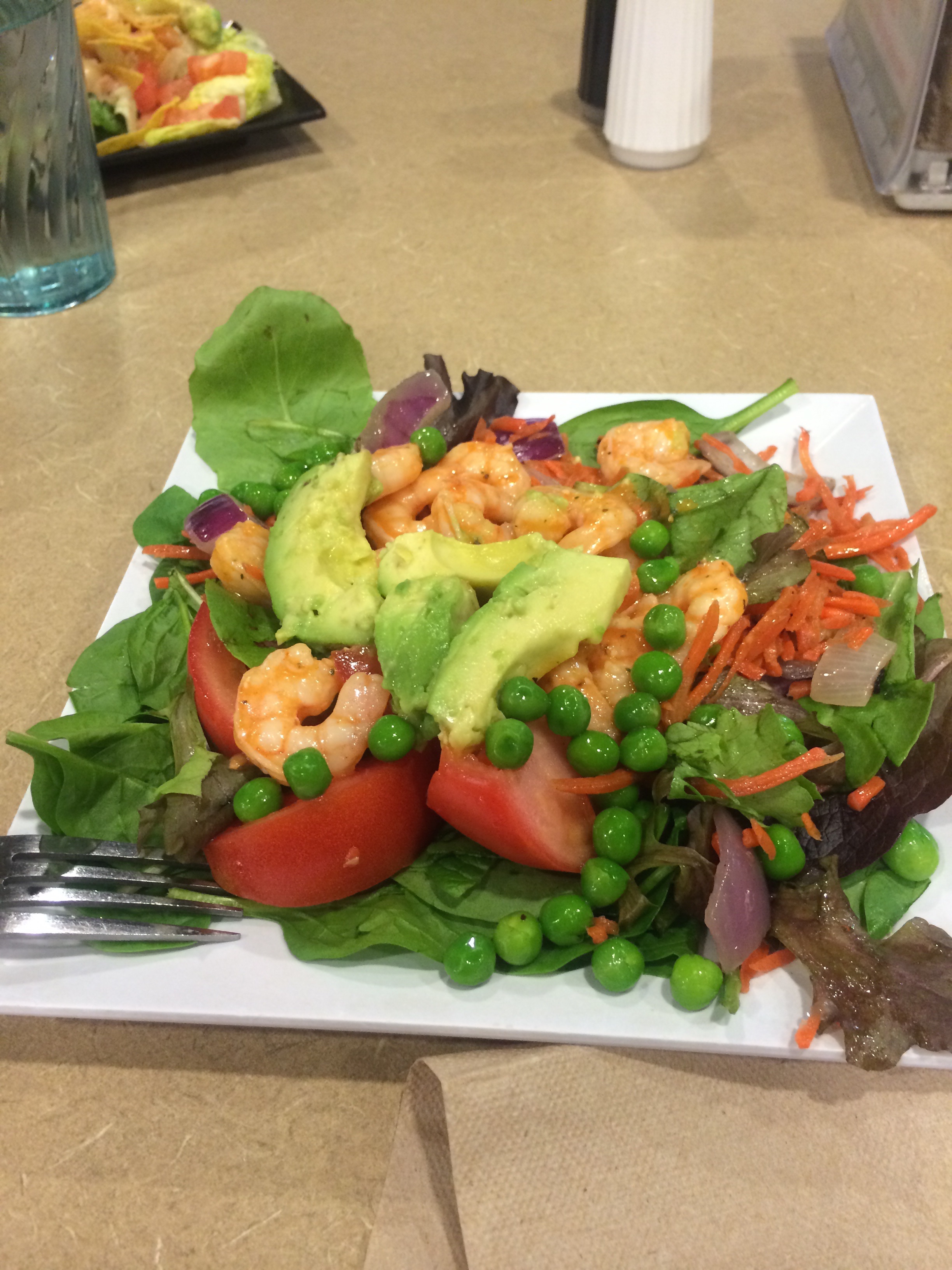 A messy salad mix at work. I used their salad bar that day – it's a mix of spinach + spring greens + peas + tomatoes + carrots + onions + avocado and grilled shrimp.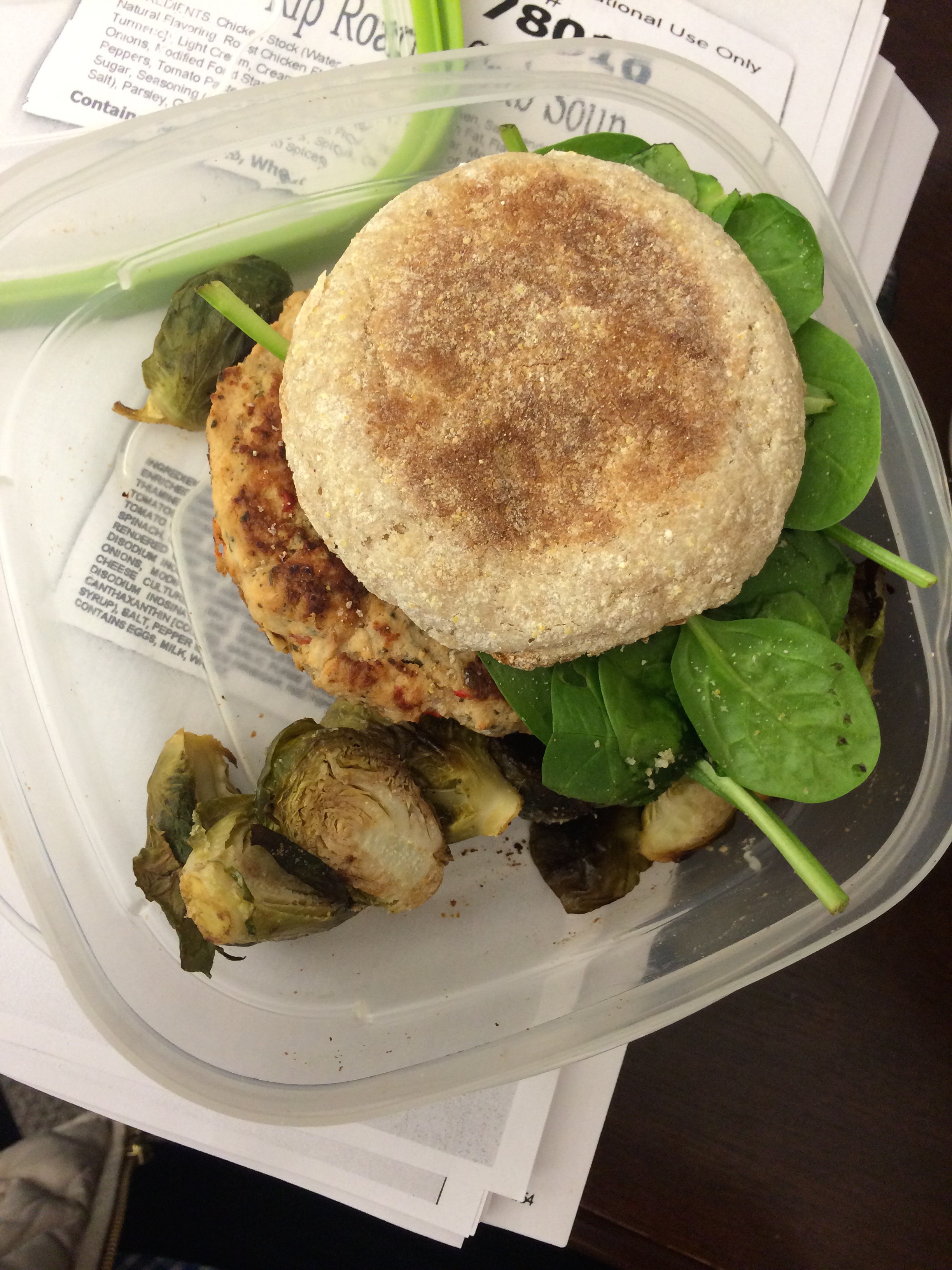 I packed some leftover roasted brussels sprouts and put together this combination – Rudi's Spelt english muffin + Trader Joe's chili lime chicken burger + avocado + spinach. I had an afternoon workout planned that day and this kept me full until dinner – it was great! Typically I get hungry again 2 hours after lunch (forever hungry….#reallife) – I was suprised at how satisfied I was!
Afternoon Pick-Me Up.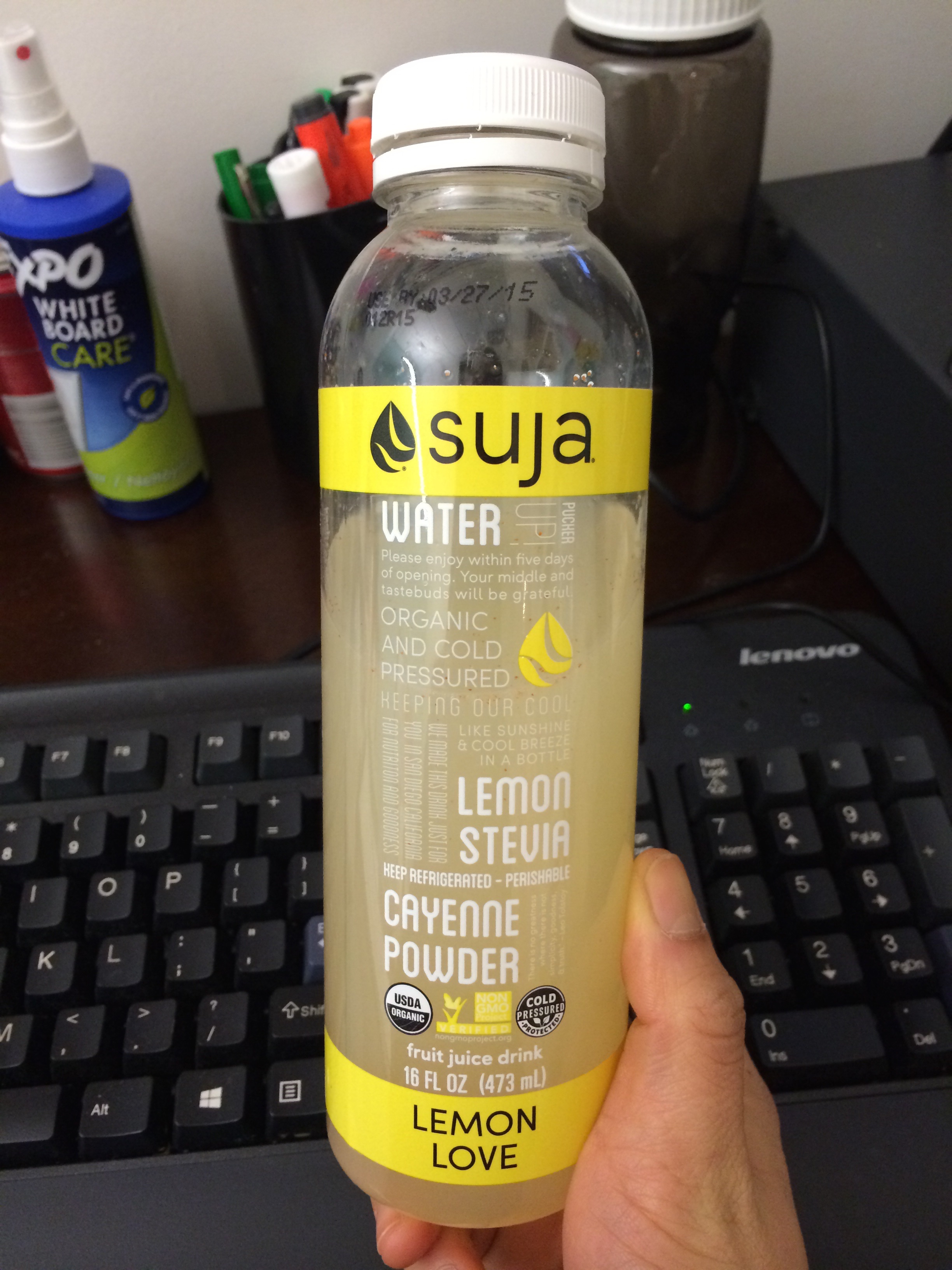 The Lemon Love Suja is my favorite out of the entire Suja Juice line – it's so light and refreshing but that pinch of cayenne is definitely the kicker!
Dinner.
I posted a "What I Bought Tuesday" yesterday that went through a look into how I prepare a few extra meals for busy weeks. It really makes such a big difference in my days because after an eight hour work day and a trip to the gym afterwards, I get home around 7pm hungry and ready to eat my entire kitchen. Being prepared is just one of those habits you can easily take on to adopting a healthier lifestyle. Here's another look into some other meal ideas I like to do –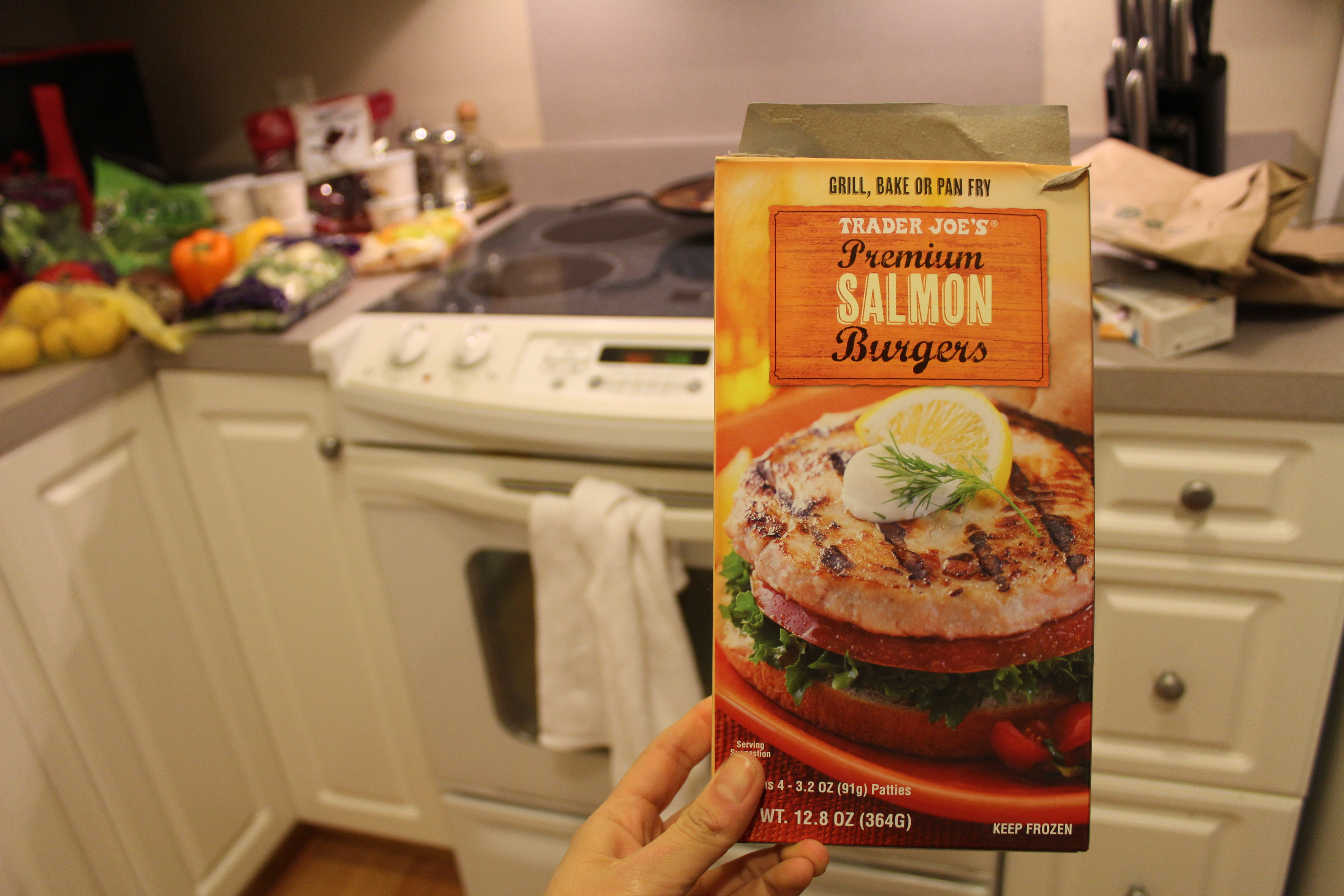 Have you tried the Trader Joe's wild caught salmon burgers before? You can grill, bake, or pan fry them. I prefer to bake them – since it only takes 10 minutes in the oven! I'll make two at a time so I can have one for lunch or dinner the next day.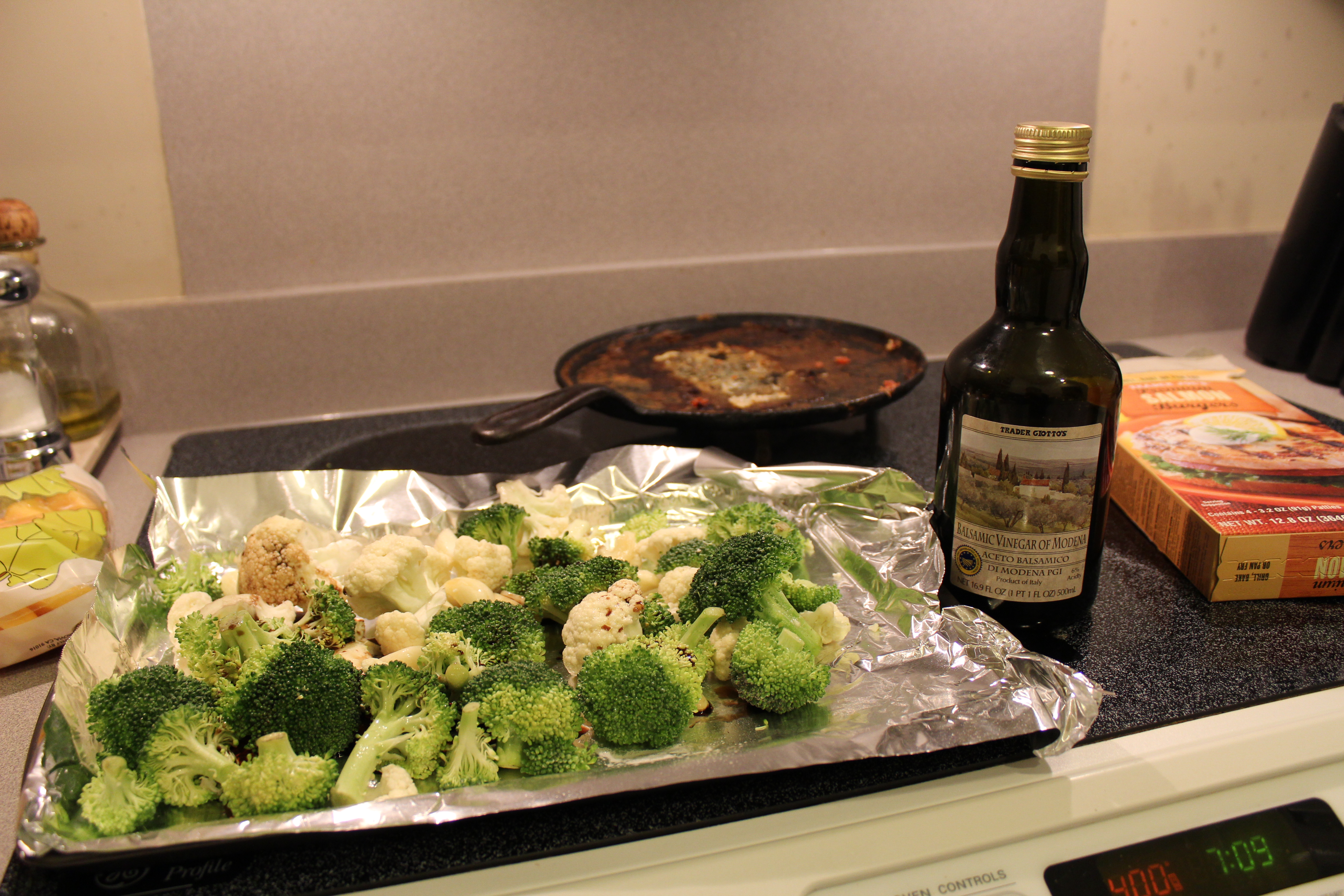 And I always prepare a batch of vegetables. (but what's new?)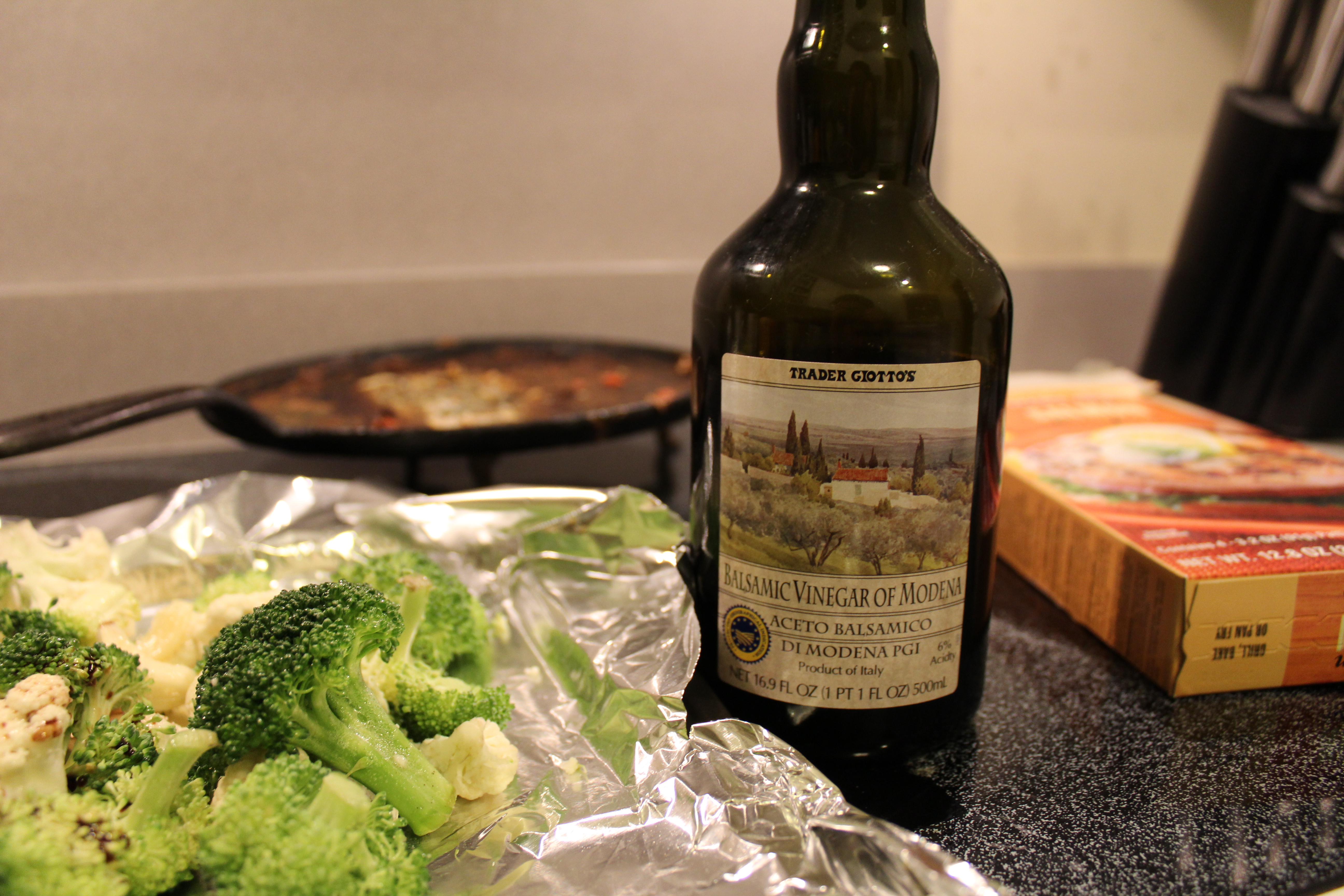 With this balsamic vinegar of Modena via Trader Joes + black pepper.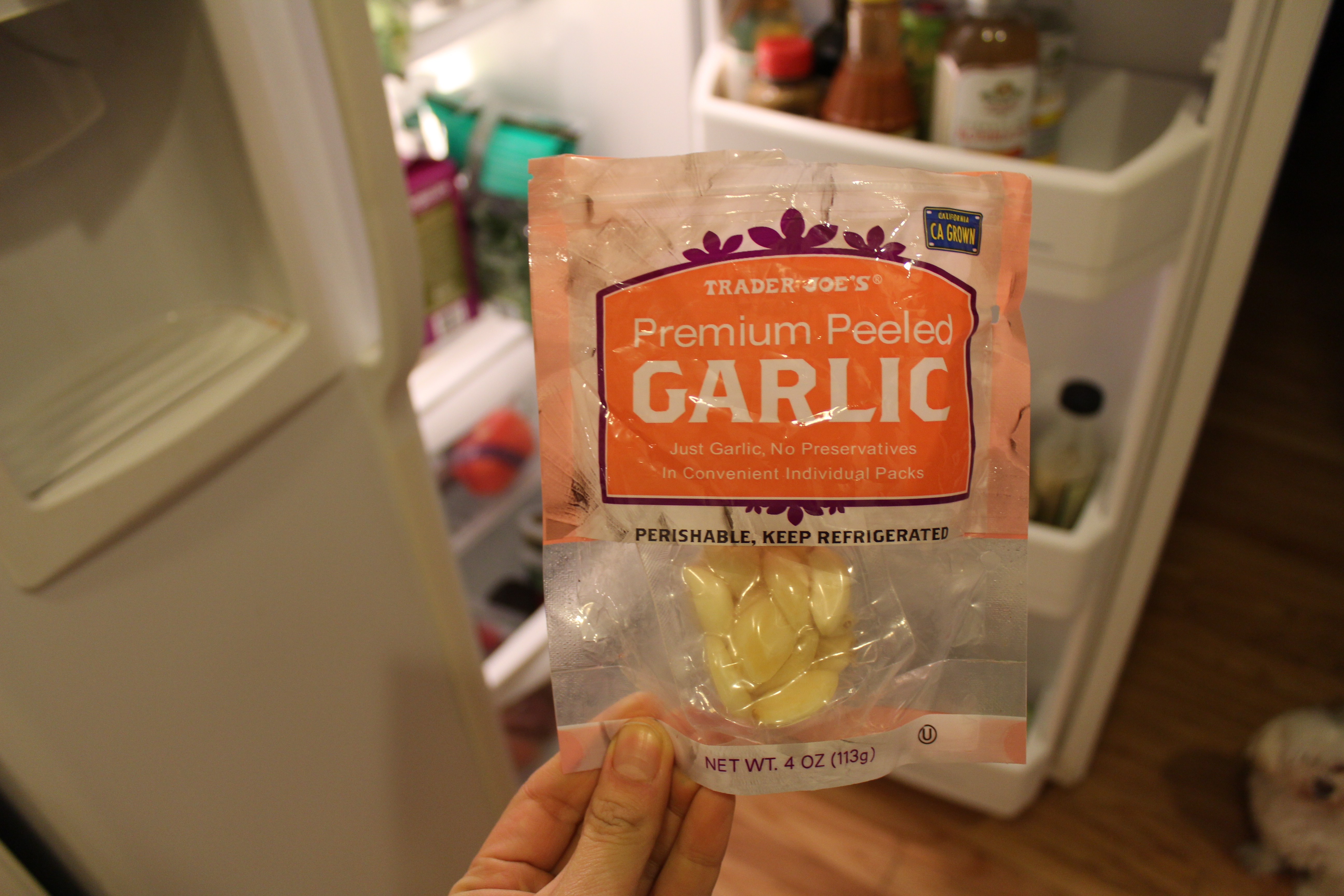 And a few cloves of peeled garlic.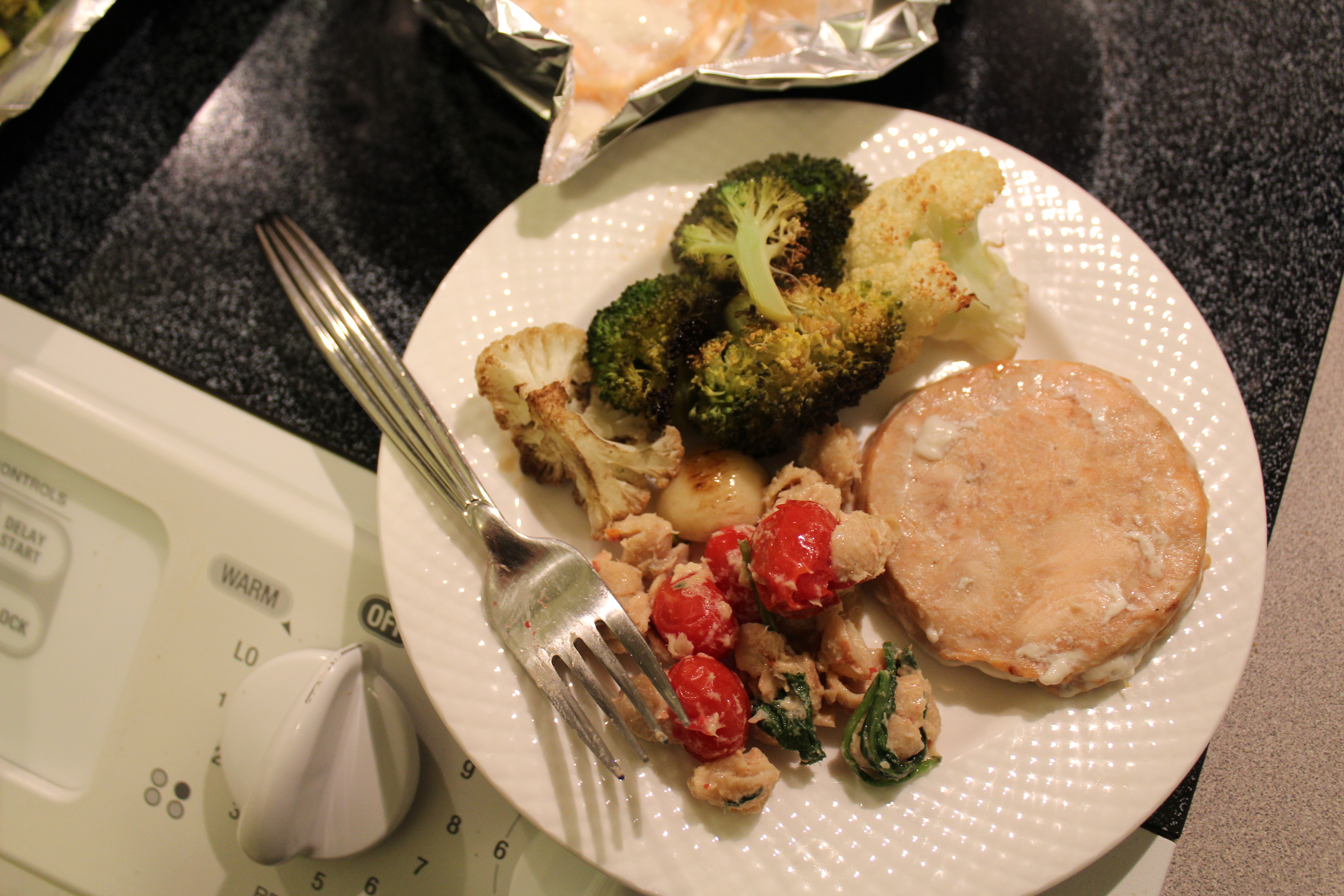 With leftover Annie's Whole Wheat Mac and Cheese + tomatos & spinach.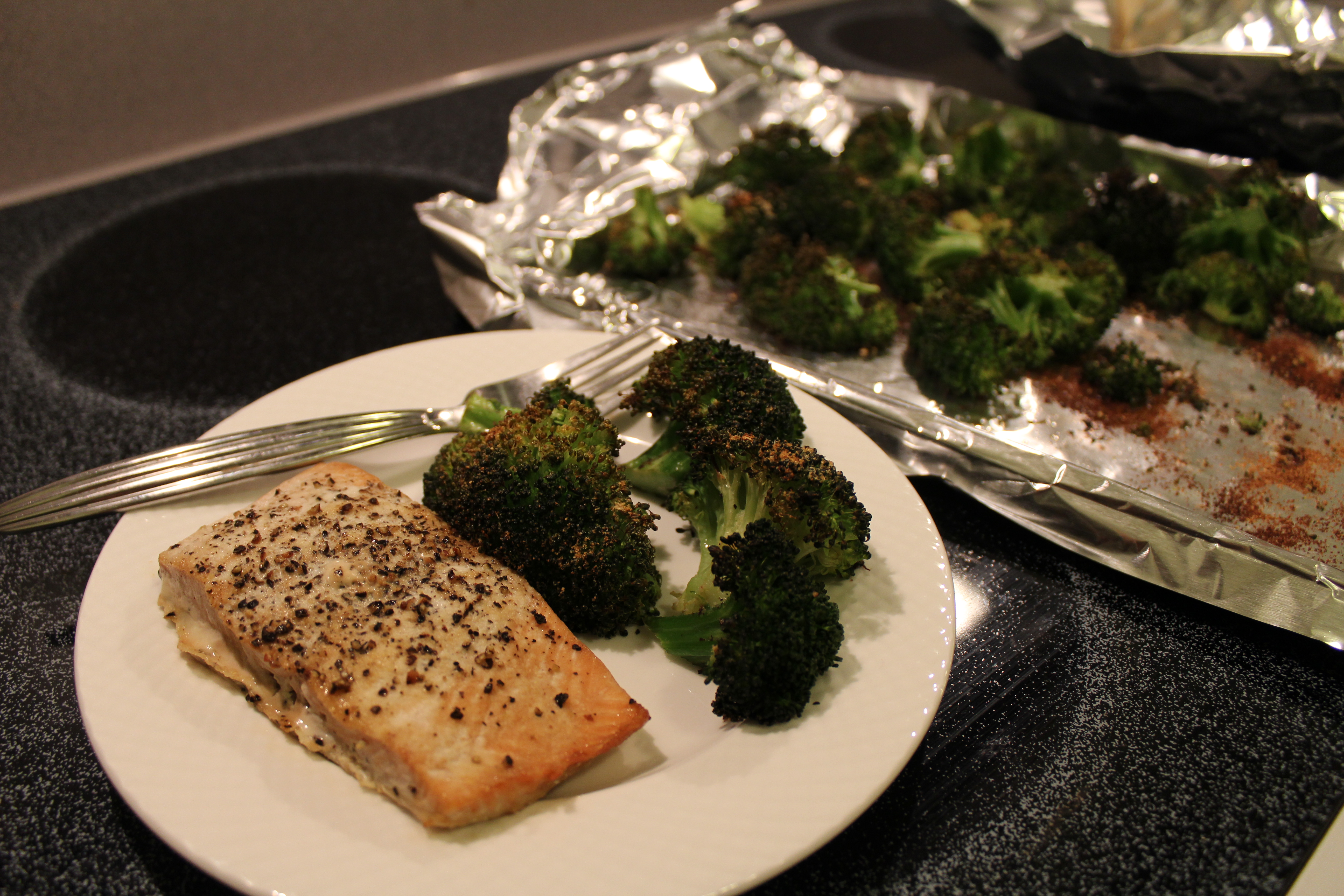 I also made the crispiest batch of broccoli ever last week – my favorite! Like, the crispier, the better (am I right, though?). I simply spray a batch of broccoli with Trader Joe's coconut oil, add garlic powder and black pepper (sometimes nutritional yeast) and bake at 400F for 20-25 minutes. Boom.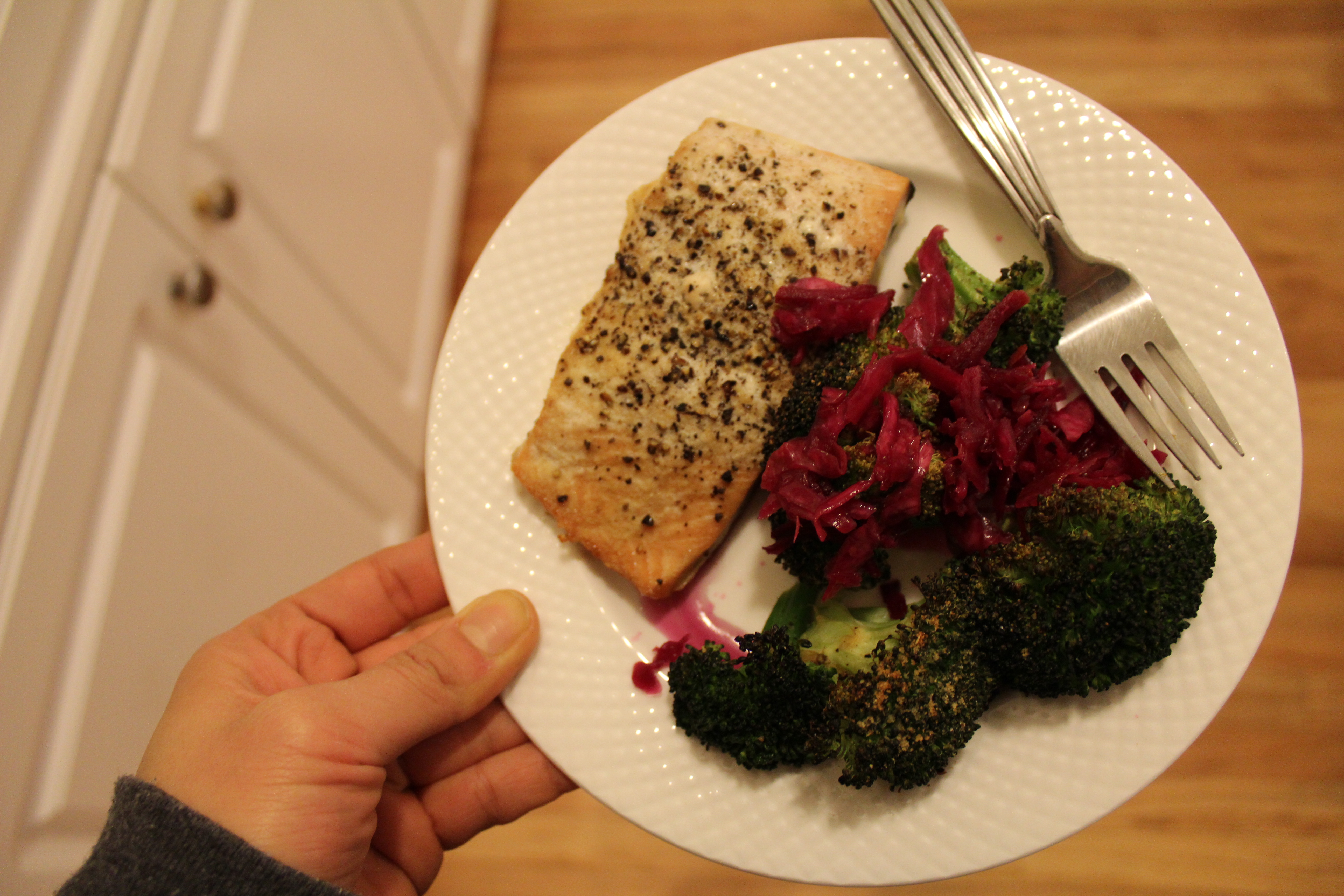 Anddd I added this red beet kraut I mentioned before here. Kraut is a great way to add some extra probiotics (for digestive health..important!) into your meals. This is a great informational article on the benefits of fermented foods.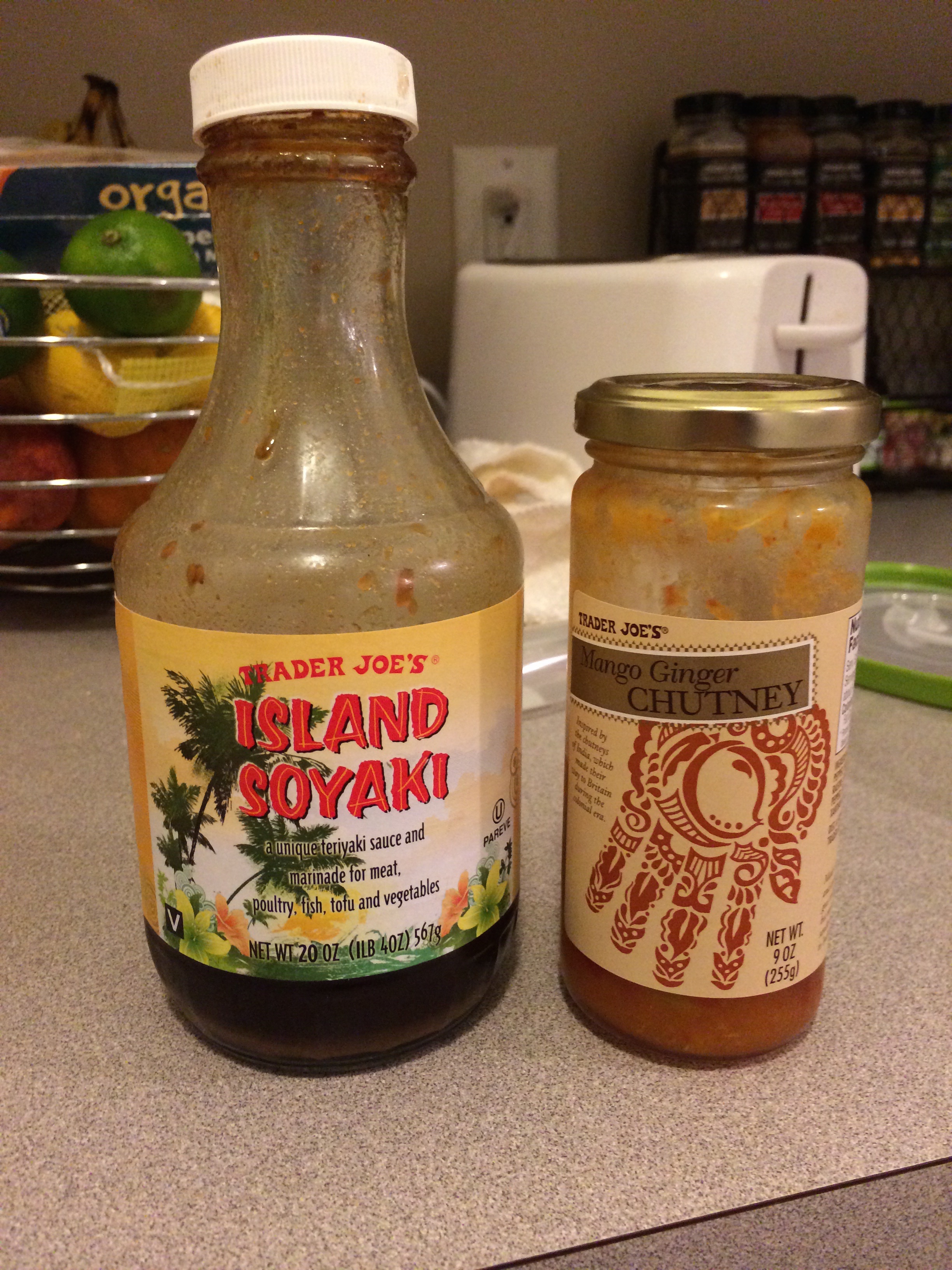 My favorite tempeh marinades lately….the Island soyaki (classic) and the MANGO CHUTNEY from Trader Joe's. Could possibly eat the mango chutney by the spoonfuls. Struggles.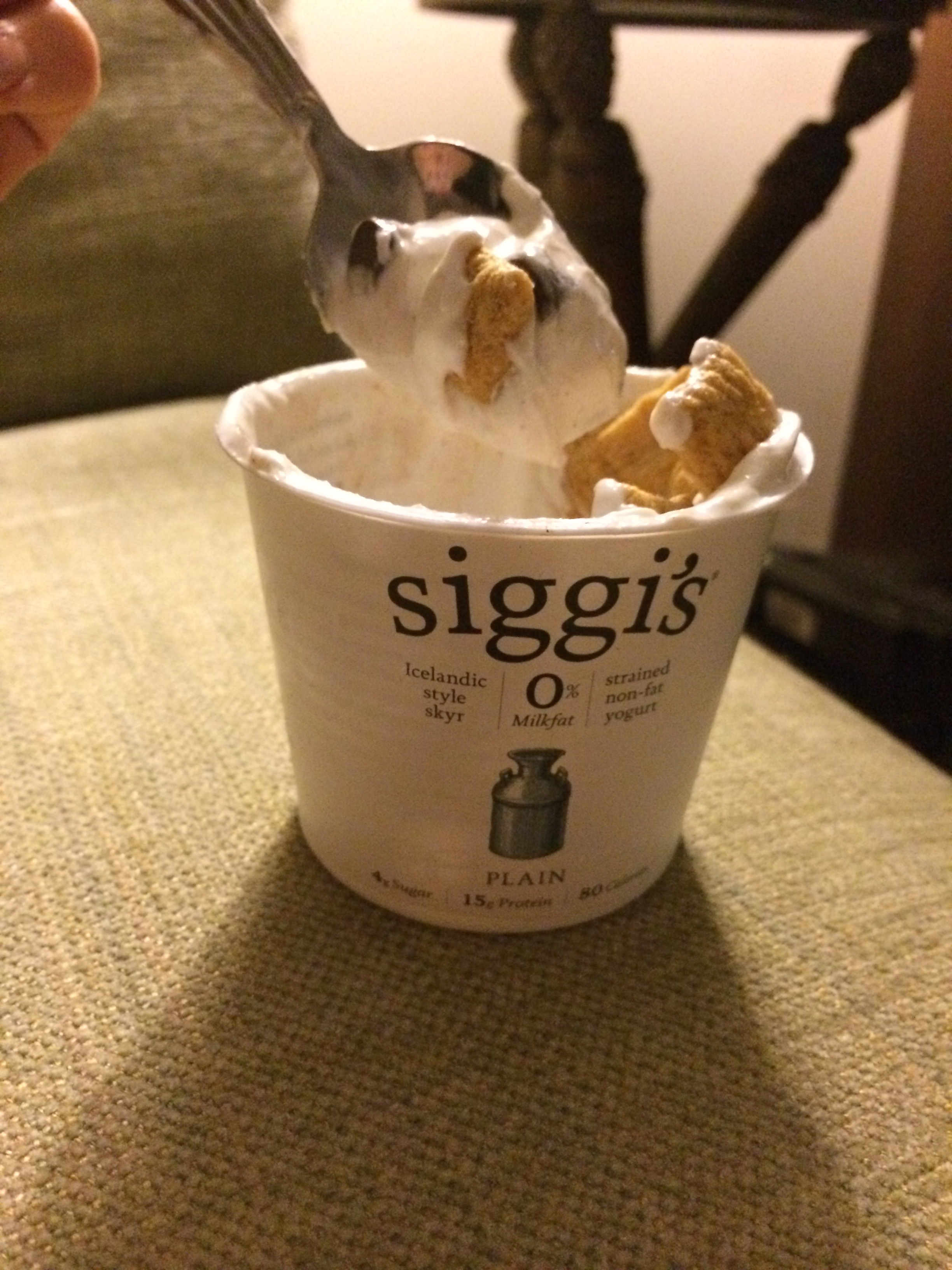 For days when I'm just a bottomless pit: a plain Siggi's + stevia + dark chocolate chocolate chips + Original Puffins. The best combination of simple flavors, textures, and just overall goodness. The 15 grams of protein is a plus! 🙂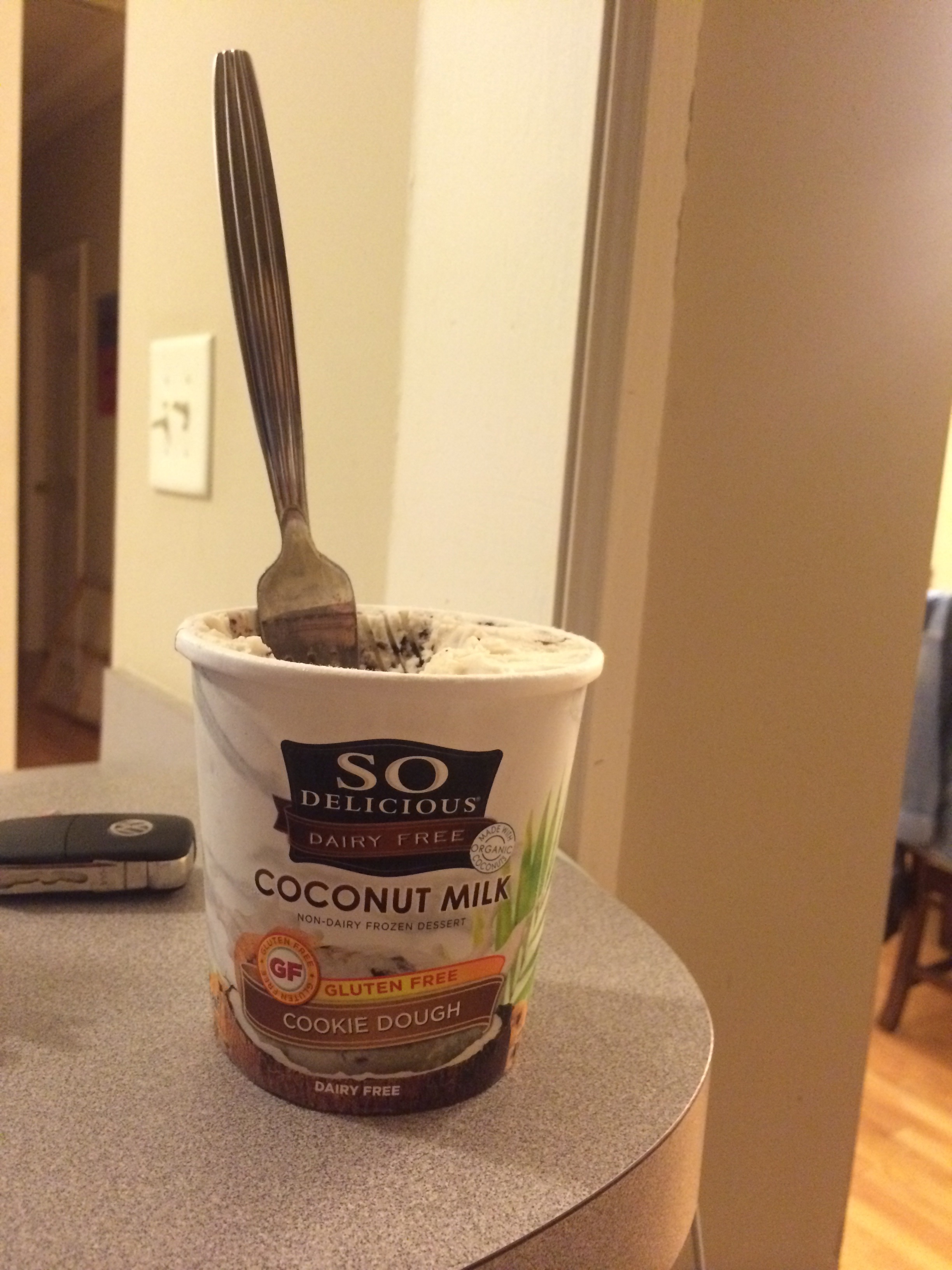 How did this end up in my cart the other day?! Oh, because I put it in there. Because cookie dough. Because coconut. Because it was on sale. Because it was Thursday. Because….it's so delicious. But really, work hard and play hard, friends. Everything in moderation!
Thanks to Jen for always hosting the best virtual foodie party on Wednesdays!
(Visited 80 times, 1 visits today)