So if tomorrow is What I Ate Wednesday, can today be What I bought Tuesday?
I did a super small grocery haul the other day and thought it would be fun to take you through the post two hours after I got home with my groceries. This was just a fill in grocery trip – I still had plenty of items leftover from my past like five hauls…story of my life. My typical hauls sometimes feel like I'm buying for a family of four….#traderjoesprobs #foodieprobs. But really, if Trader Joe's did propose right now I would say yes and proceed to buy all the hummus.
So here we go – in all its raw, nighttime kitchen glory!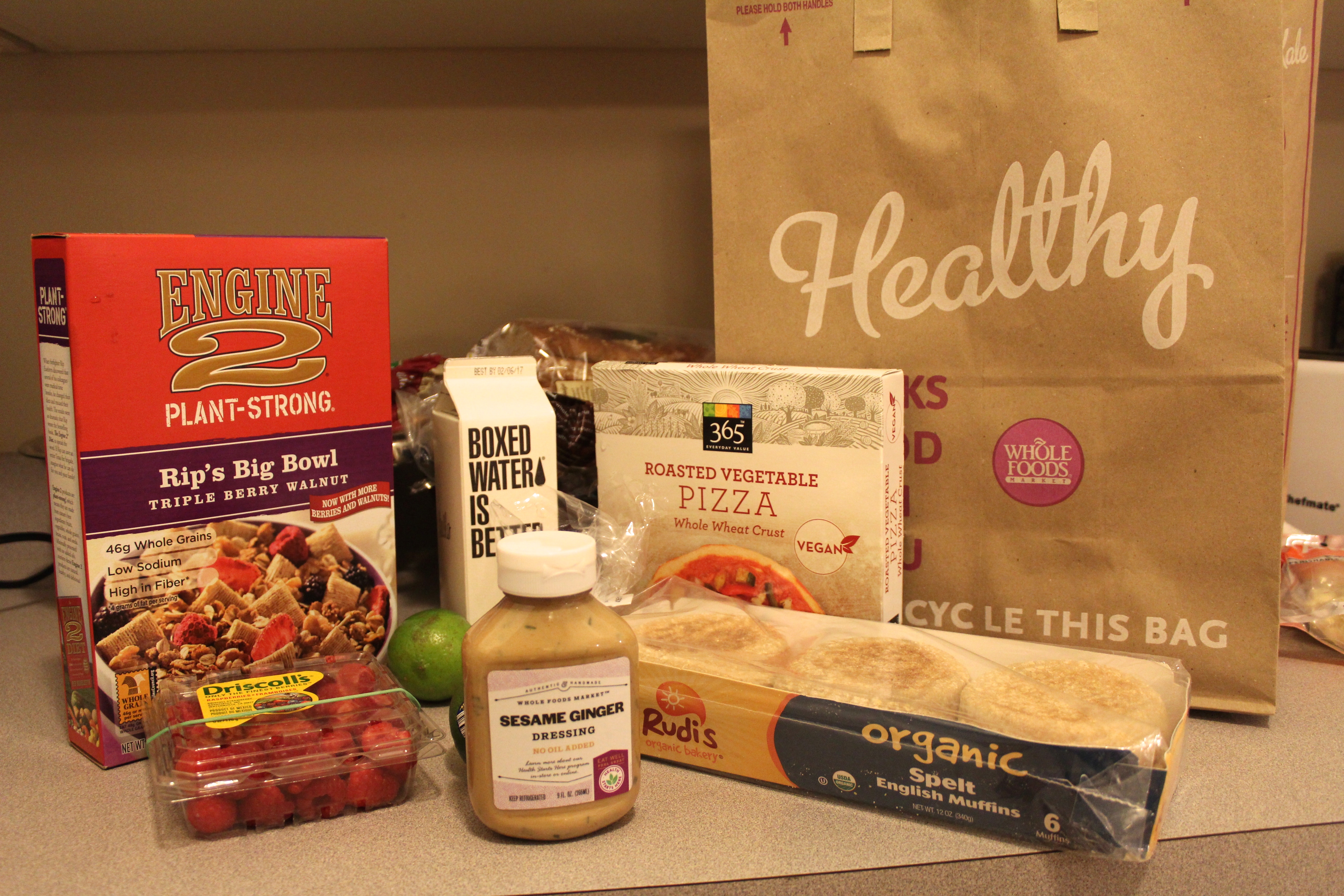 Hopped into Whole Foods to restock these infamous Rudi's Organic Spelt English muffins you see here all the time, sesame ginger dressing, raspberries and limes. Got sidetracked with the Engine 2 Plant Strong cereal because it was on sale. I've never been a cereal kind of breakfast person – even as a kid. But I love Engine 2 products so I decided to add it into my basket. And a Whole Foods roasted vegetable mini pizza…a freezer staple just in case. And damn that packaging on that boxed water – gets me every time!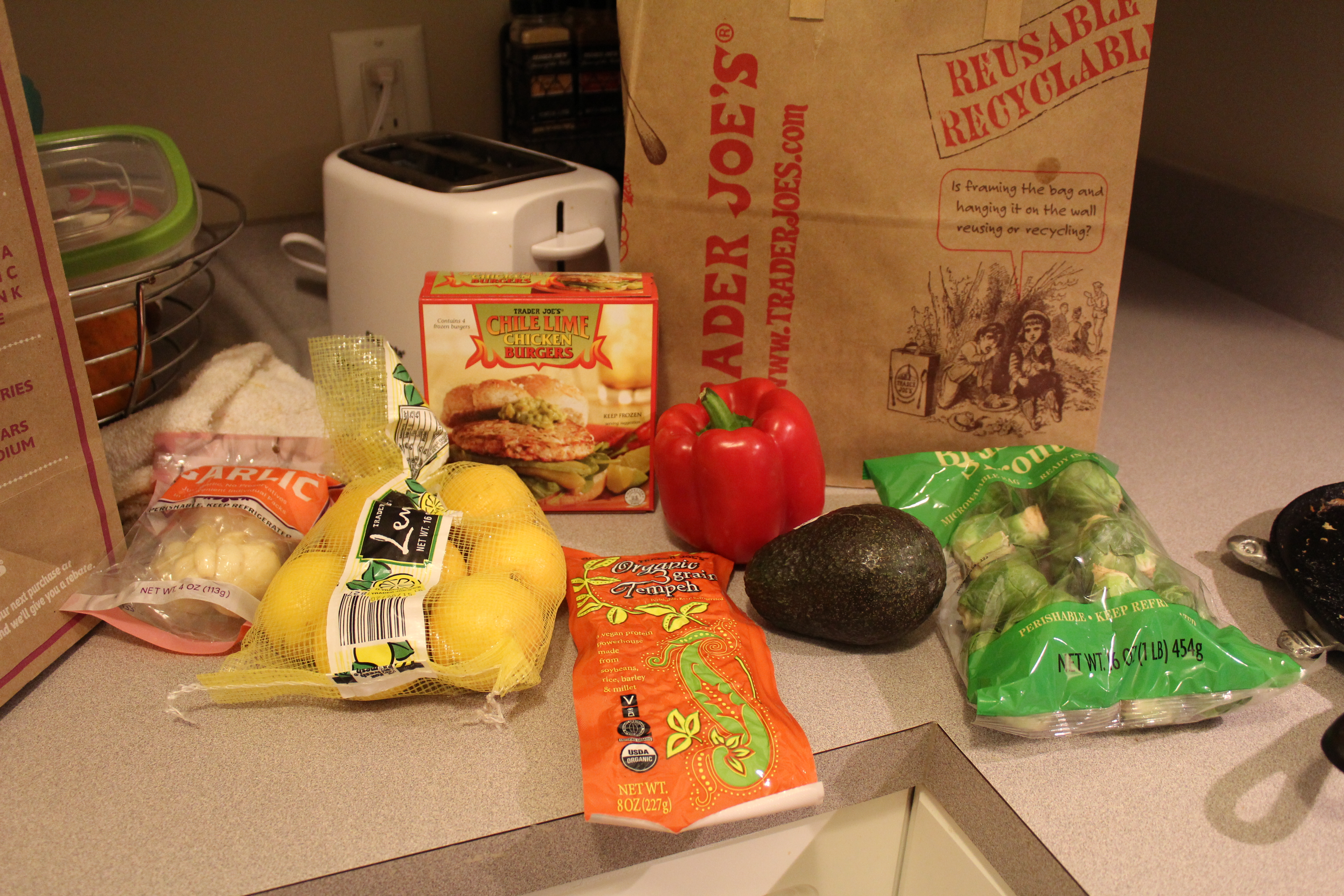 Ran into my friend Lanie at Trader Joe's and I told her about some of my favorite TJ items – including these chicken chili lime burgers – which I proceeded to buy since it's been a while! I've been eating them for lunch this week. And a few other essentials..lemons, tempeh, ya know.
And while I was putting everything away and began to prepare a few things for the week, I snuck in a few bites of cowboy caviar. Seriously, no chips needed! (praise hand emoji).
Then I proceeded to roast some asparagus and brussels sprouts for the week. I tossed it with Trader Joe's balsalmic vinegar, garlic powder, and coconut oil spray. (25 minutes for brussels and 10 minutes or so for asparagus at 400F!)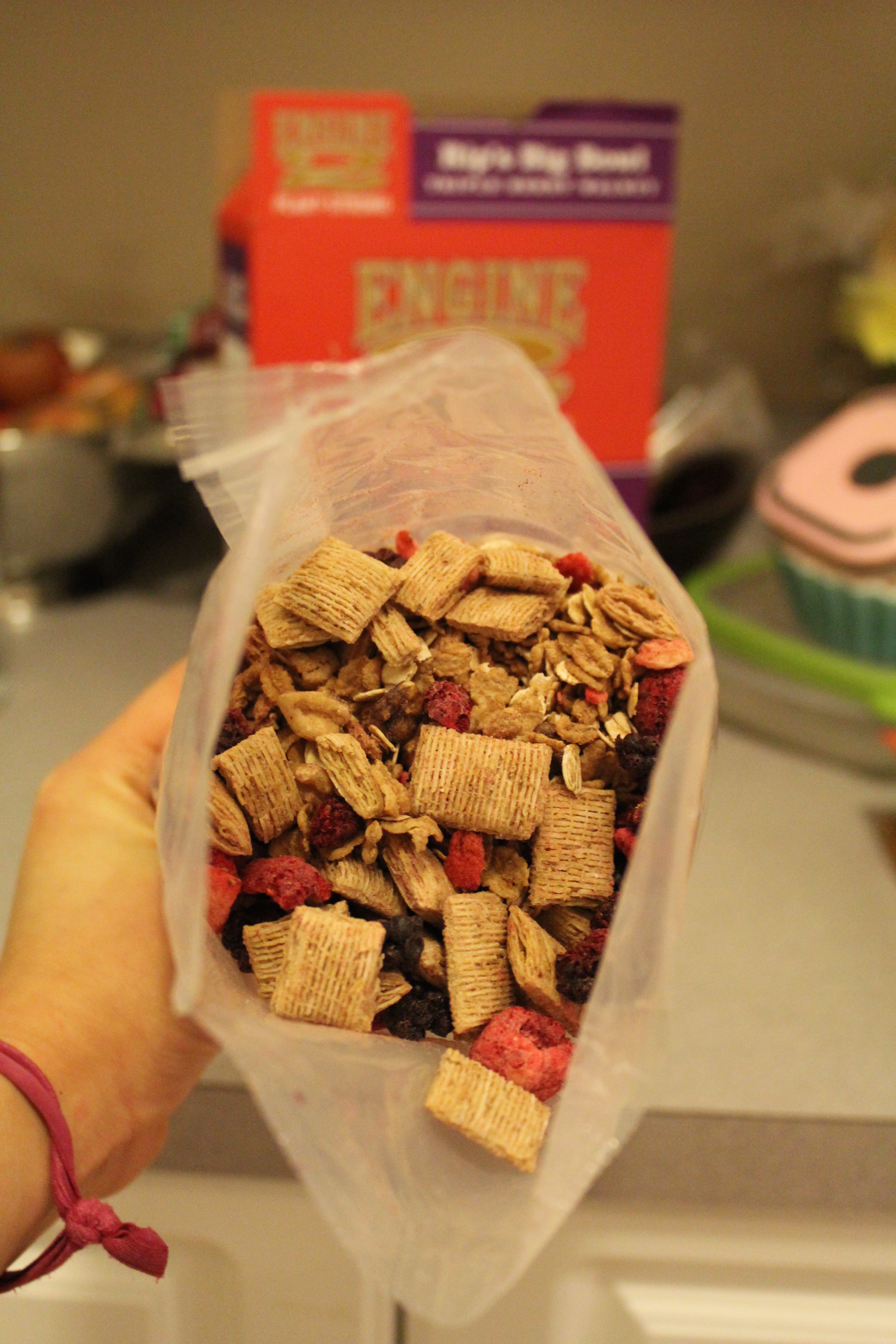 And while I was cooking up some chicken chili lime burgers….I broke this bad boy open. Verdict? Super hearty. I liked it because a) it's low in sugar (1 gram) and has 7 grams of protein + 6 grams fiver per serving b) it's chocked full of good stuff and nothing funky c) those BERRIES. You can find an ingredient list here.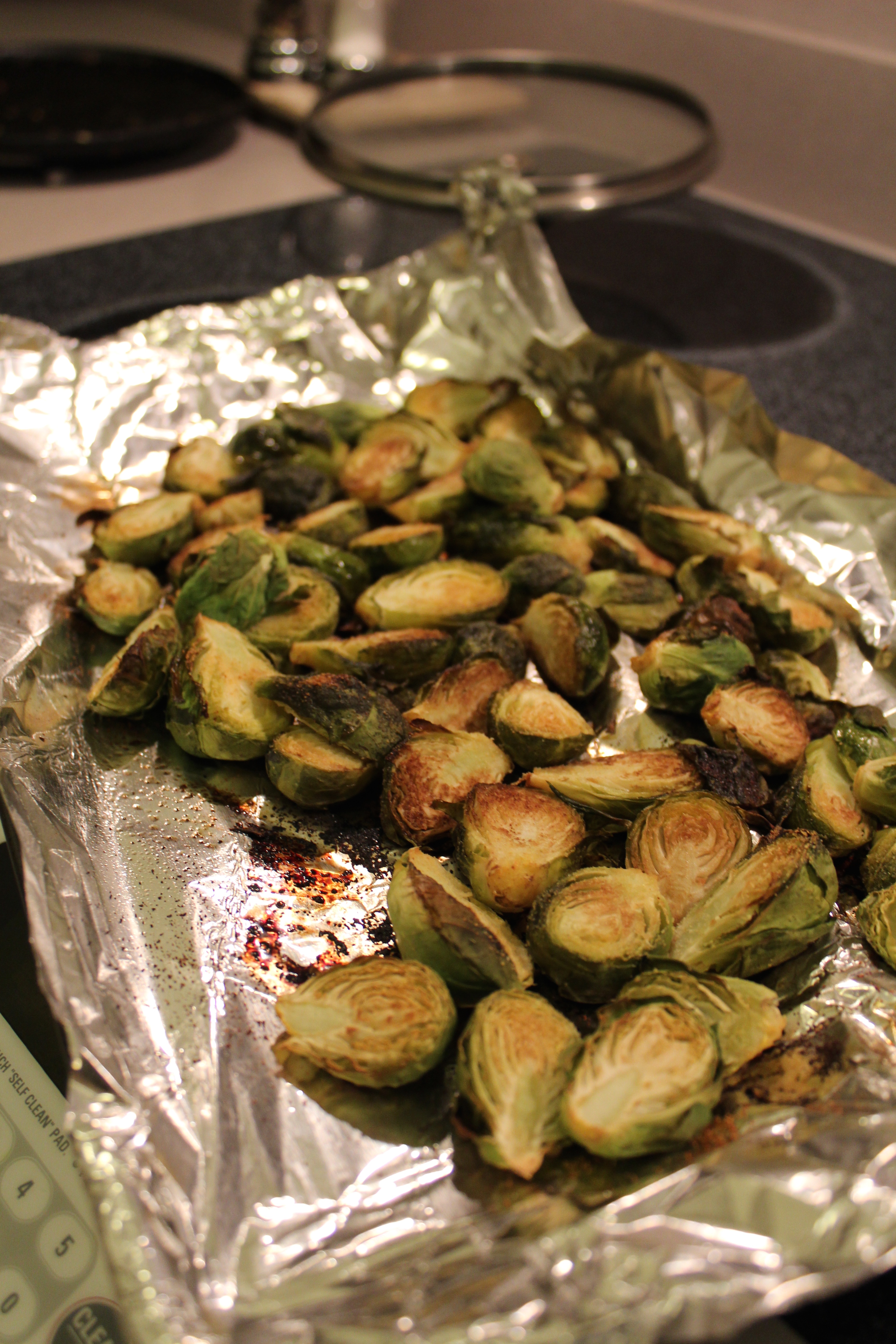 And when everything was finally done roasting….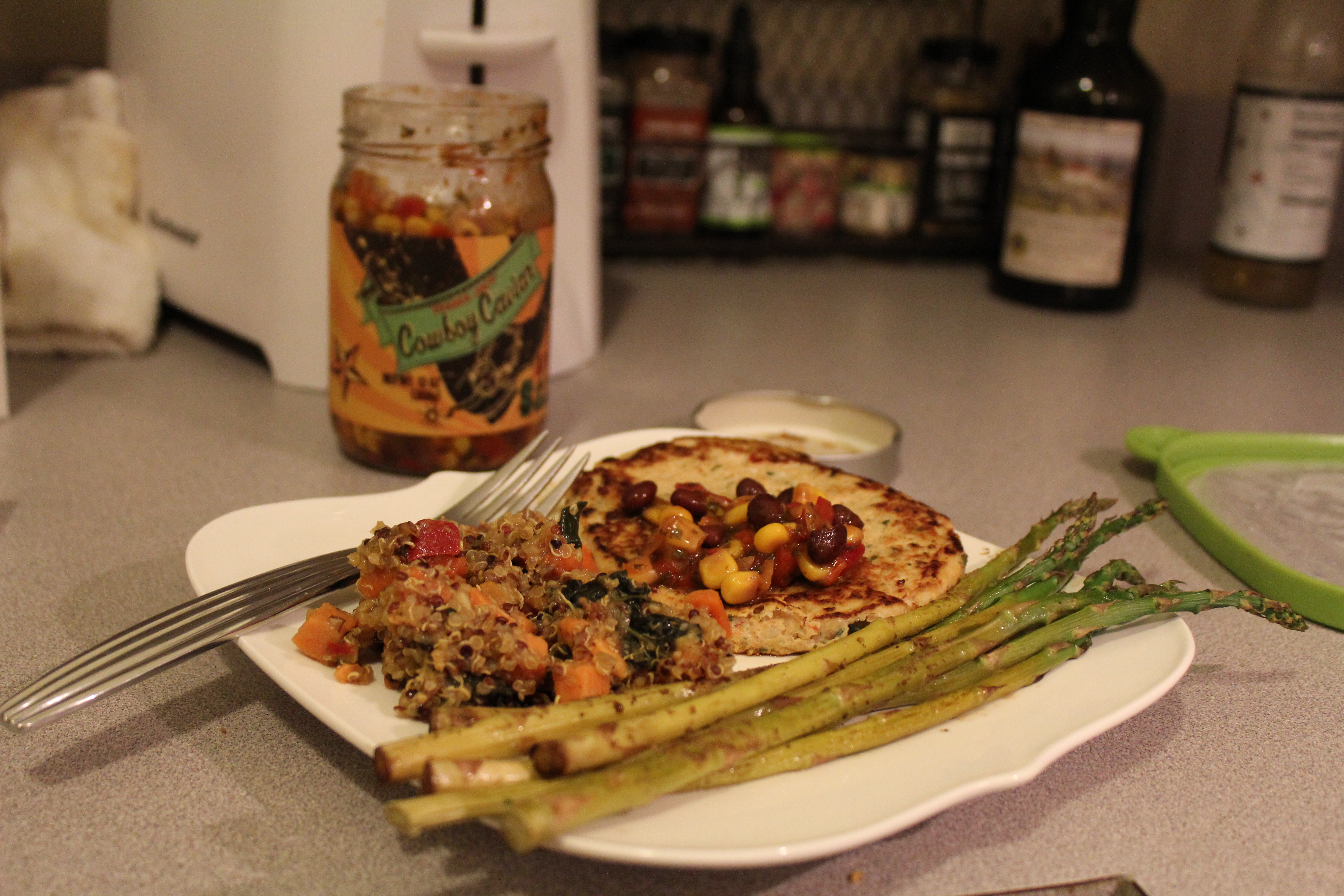 I finally sat down for dinner! Trader Joe's chicken chili lime burger with cowboy caviar + asparagus + organic superfood quinoa pilaf leftover from the night before.
Catch you back here tomorrow for What I Ate Wednesday!
(Visited 79 times, 1 visits today)