Get ready for a pretty picture dense What I Ate Wednesday. I couldn't for the life of me get it together and take a complete full day of eats for you guys, but I did somehow manage to compile what feels like an entire album of eats for you by putting together scraps of pictures from here and there. I threw in a few foodie items I've been eating and loving, along with a compilation of many eats throughout the week. It's a been a busy one for me!
Breakfast.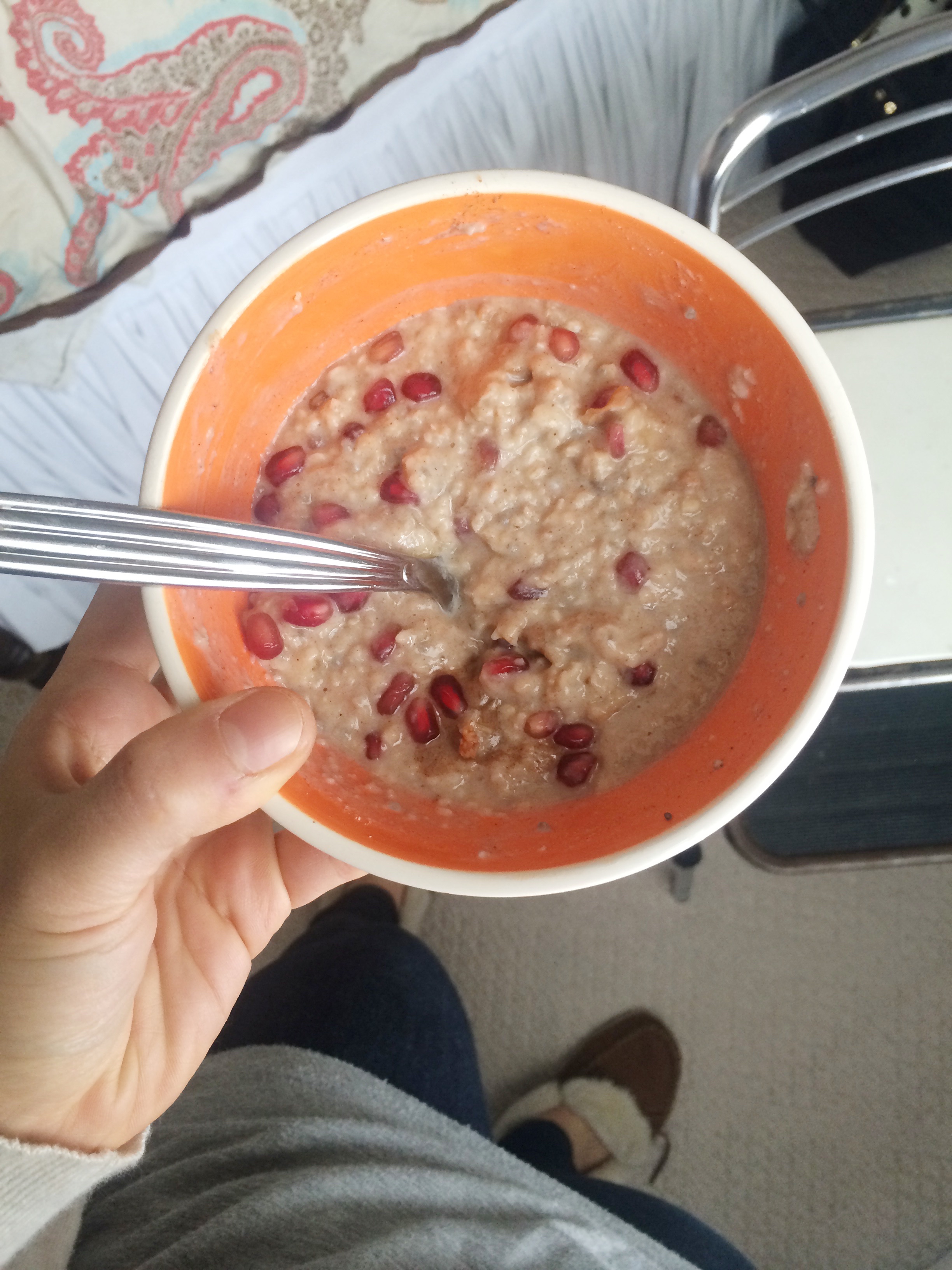 Simple oats are just have been I want lately – with a dollop of creamy almond butter. I had leftover pomegranate seeds that day so I plopped those in for good measure. I've also been adding sacha inchi as a planted based way to pump up the protein in my oats lately. More to come on that soon!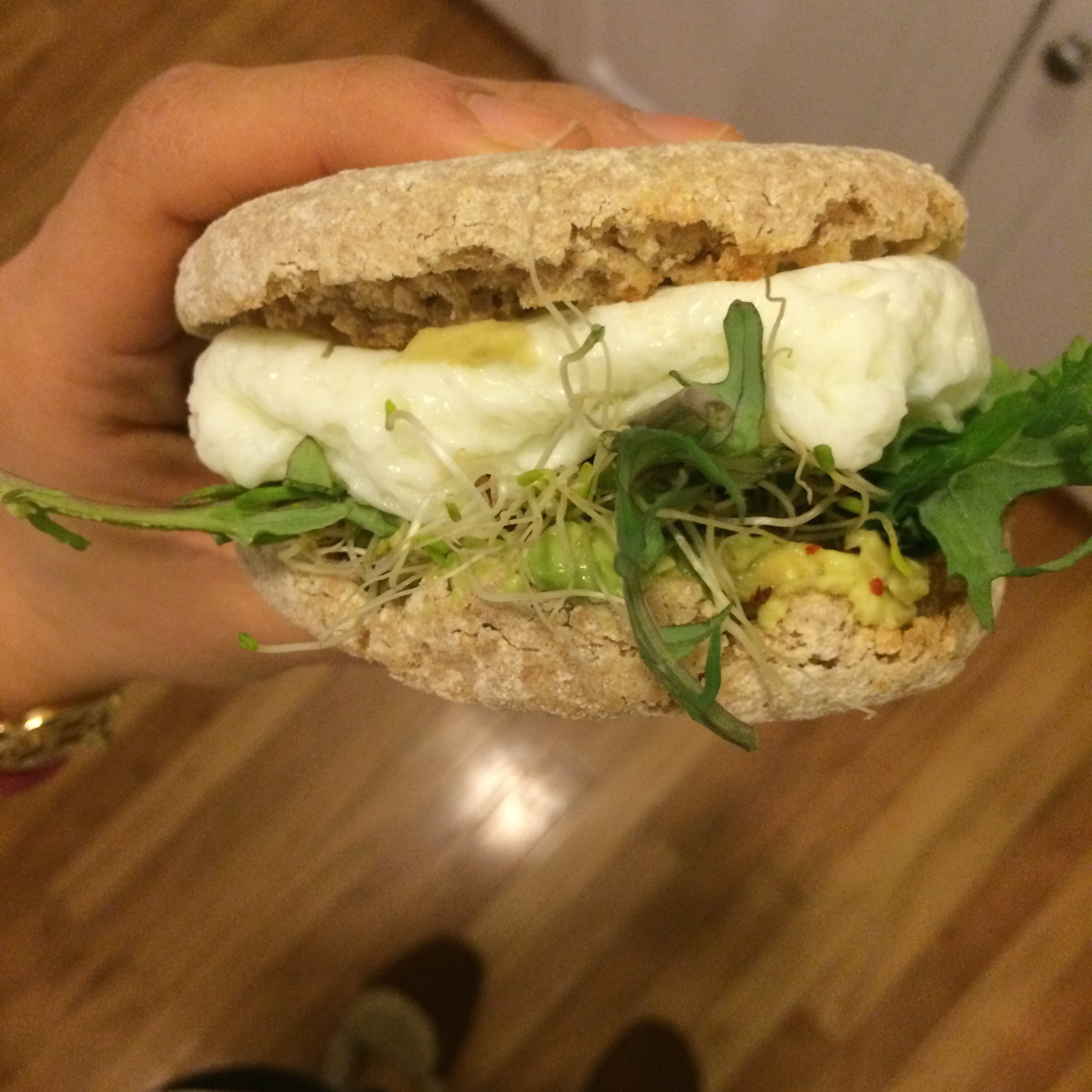 I used up the last of my spelt muffins last week – my favorite part really is putting it together and taking it on the go, since it's the perfect size to grab and eat in the car! I haven't been craving as much fruit lately – so avocado and egg sandwiches are my morning staples!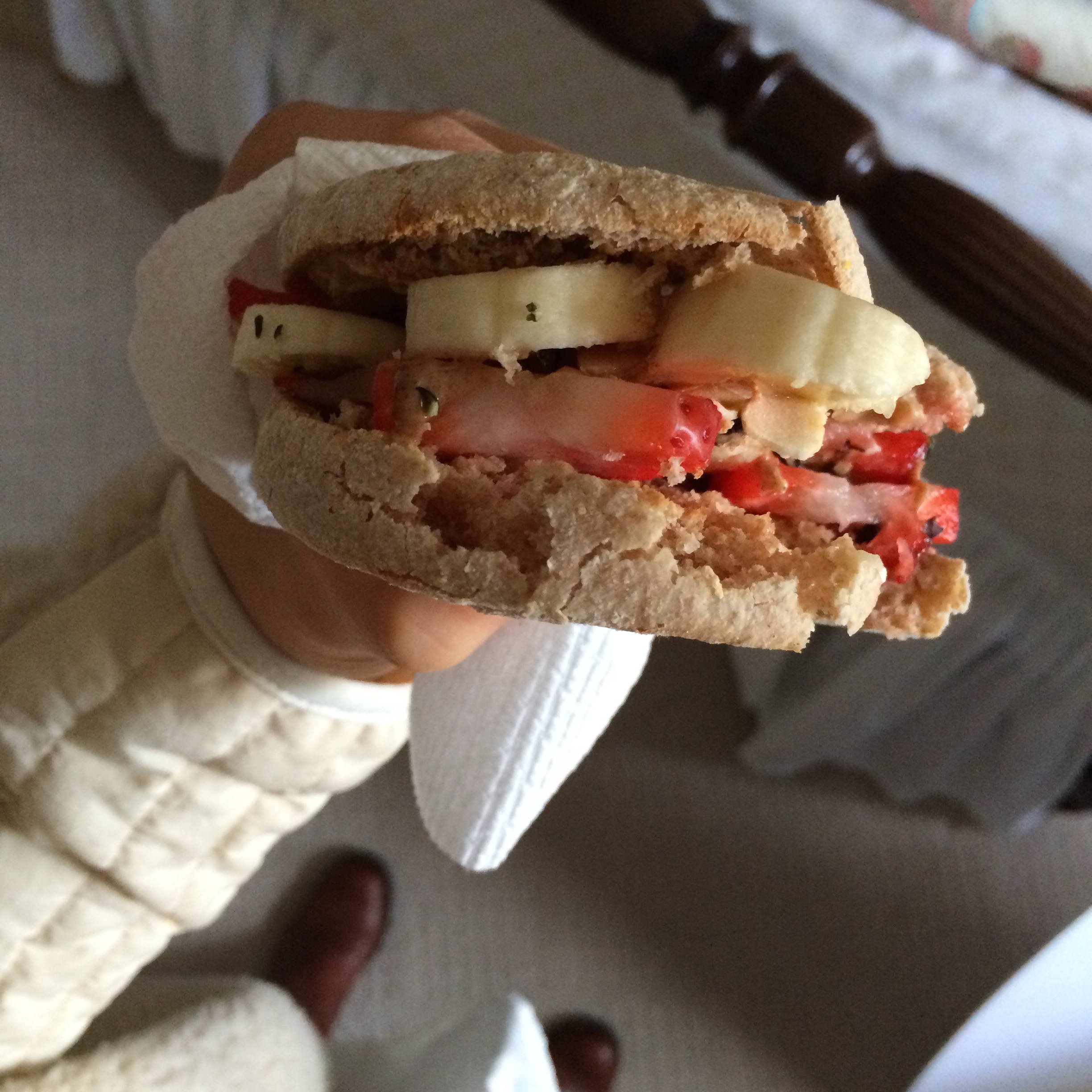 But for those mornings I do want fruit, this combination is perfect –> bananas + strawberries + almond butter + chia seeds + cacao nibs.
Lunch.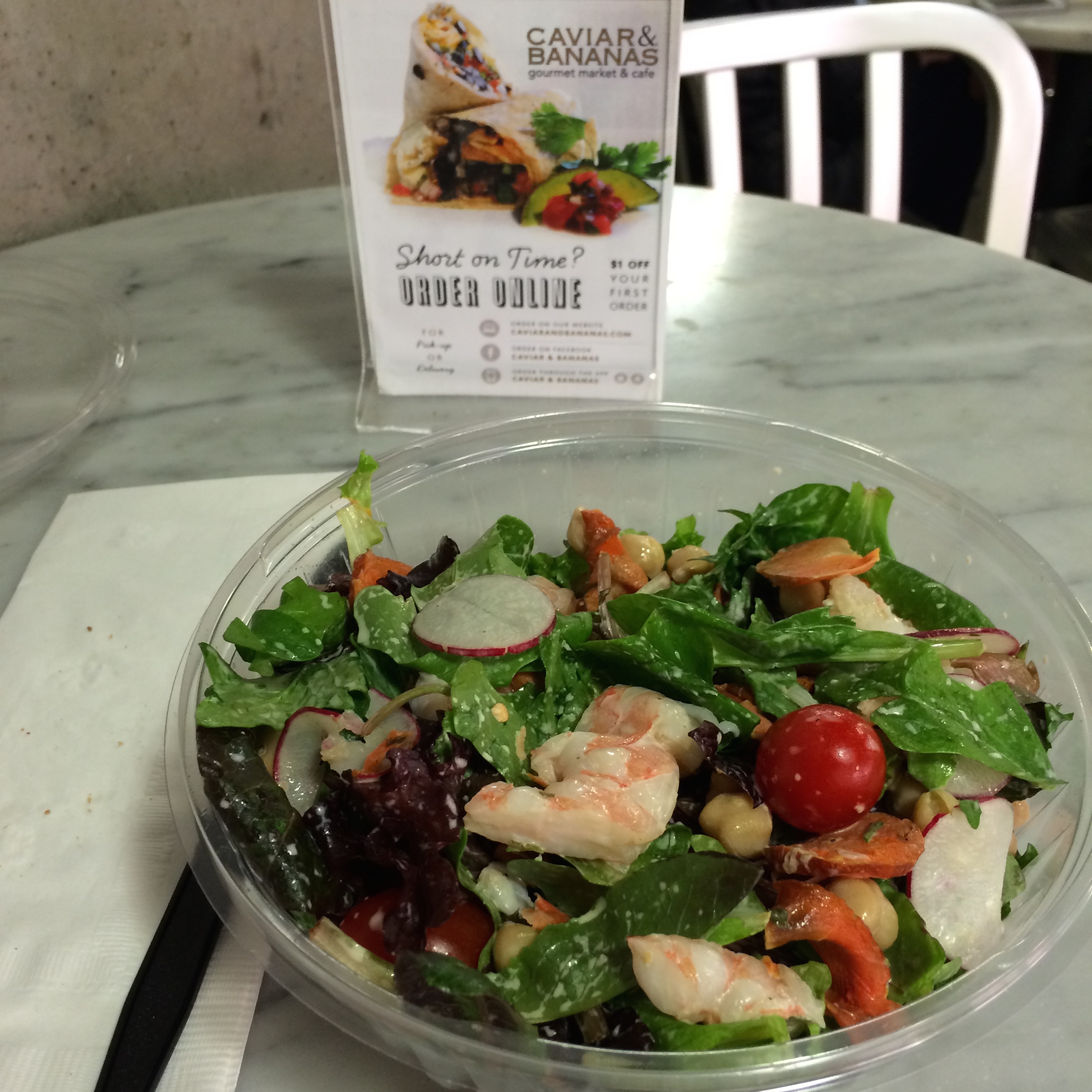 This shrimp salad from Caviar and Bananas. It's called the "Prohibition" – with lemon poached shrimp + roasted carrots + radishes + grape tomatoes + roasted macadamia nuts (I subbed in chickpeas instead!) + mixed greens + green goddess dressing – served chopped. UGH. Face plant.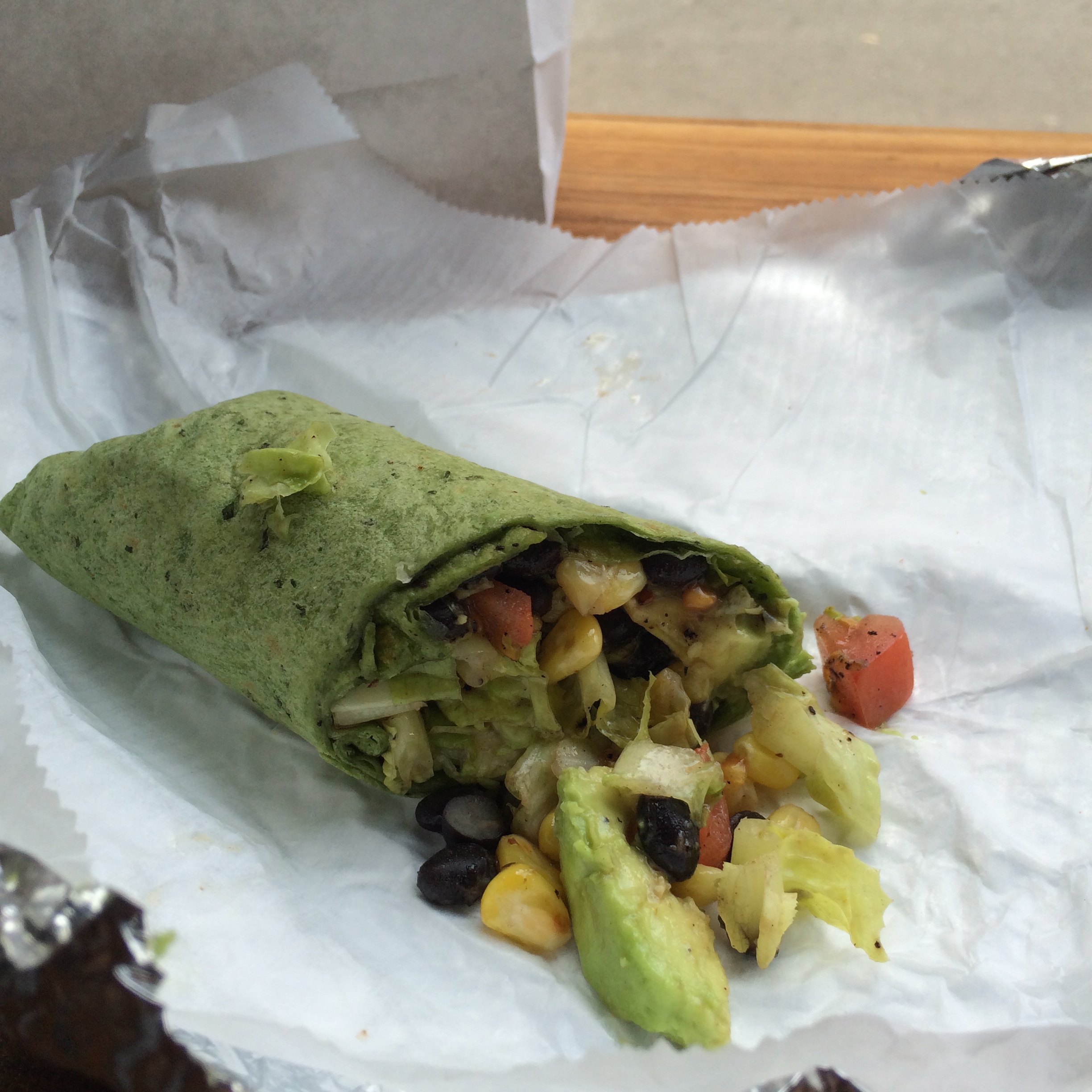 And this veggie wrap from one of my favorite coffee shops in Charleston, Collective Coffee Co. Can you even with the avocado chunk?
Dinner.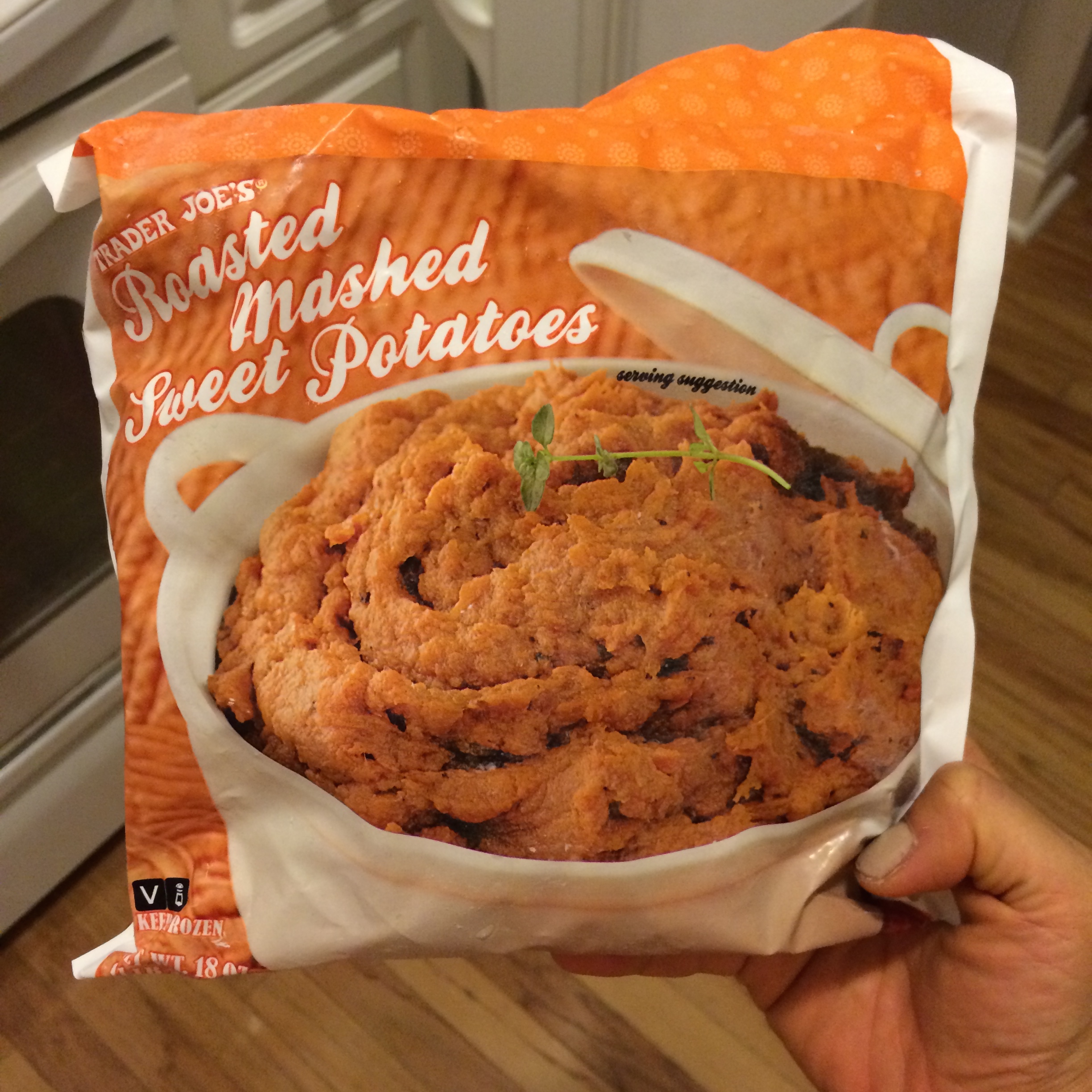 These frozen roasted mashed sweet potatoes from Trader Joe's is a lifesaver. I love roasted sweet potatoes but sometimes I just don't have an hour to roast them (hangry problems, the worst!), and I generally don't prefer them cooked in the microwave. These are perfect because you can just heat them up on a stove and serve as a side dish. Best part besides the fact that it takes zero time to whip up? The only ingredient is sweet potato (as it should be!).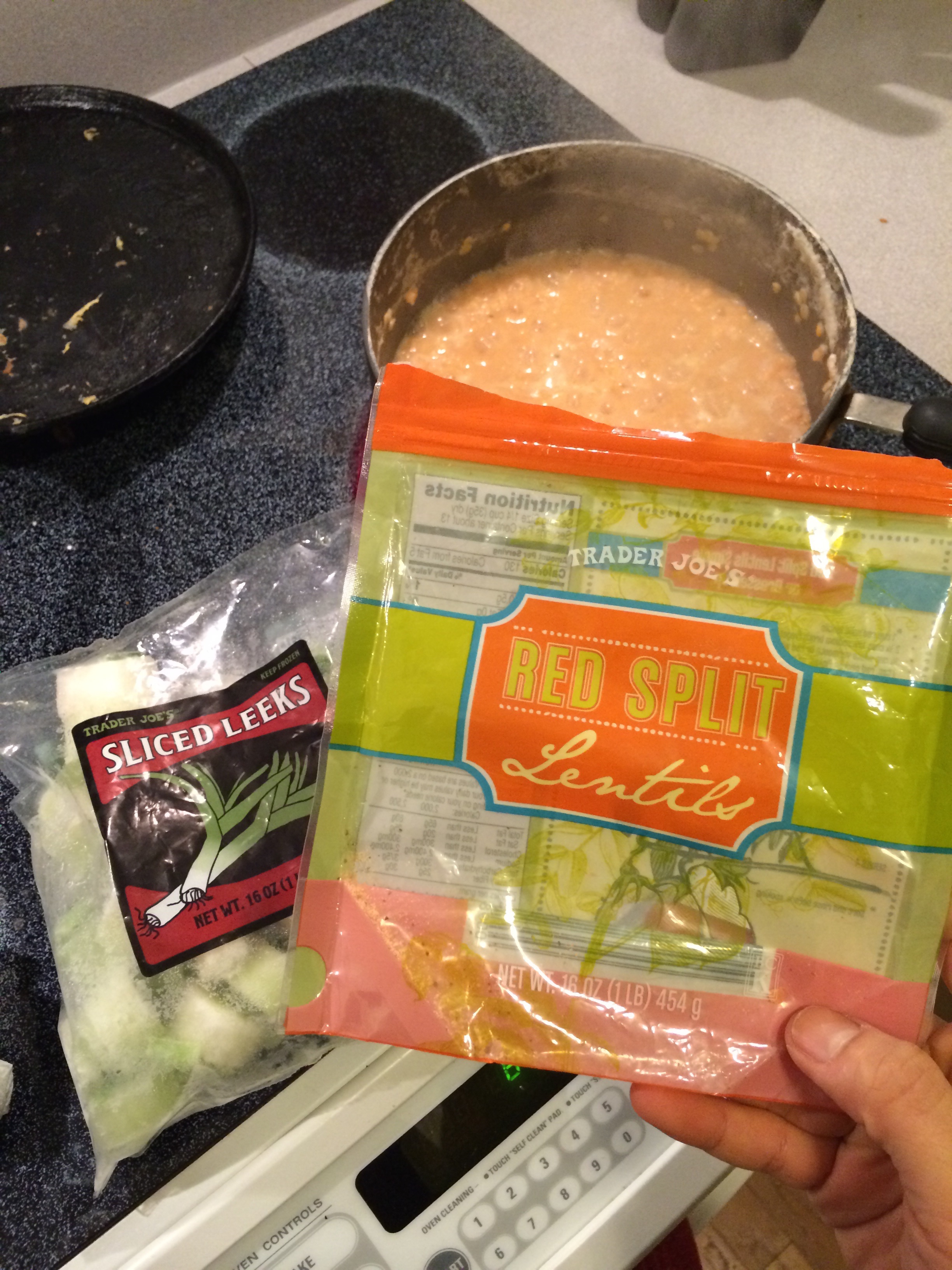 Trader Joe's has frozen leeks! They work wonderfully in some lentil soup. This is a very easy version I've been making for cold days. I bring vegetable or chicken stock to a simmer and add in these red lentils from Trader Joes. After about 10 minutes, I add in the frozen leeks with some garlic powder, black pepper, and cayenne pepper. Let it simmer and sit for another 15-20 minutes or so and it's the perfect meal by itself with some extra roasted veggies or a side dish paired with some salmon!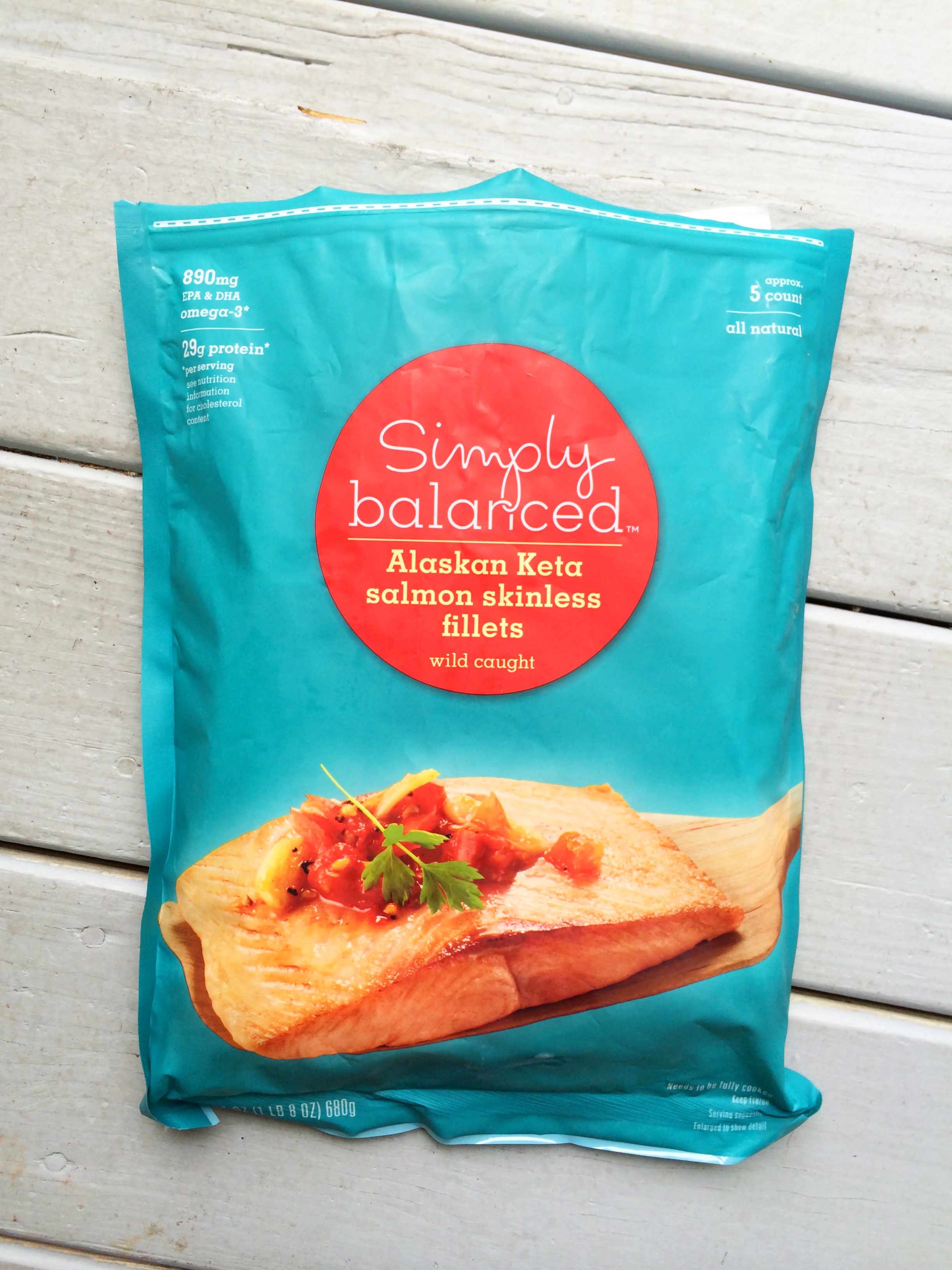 Speaking of salmon, I typically buy my salmon wild caught. Target actually sells frozen wild caught salmon at an amazing price. For about $15, you can get about 4-5 fillets. I love it because it cooks up fast. Typically, I bake it – 400F for about 20-25 minutes. I can make 2 fillets at at time and have one for dinner and another for lunch or dinner the next day.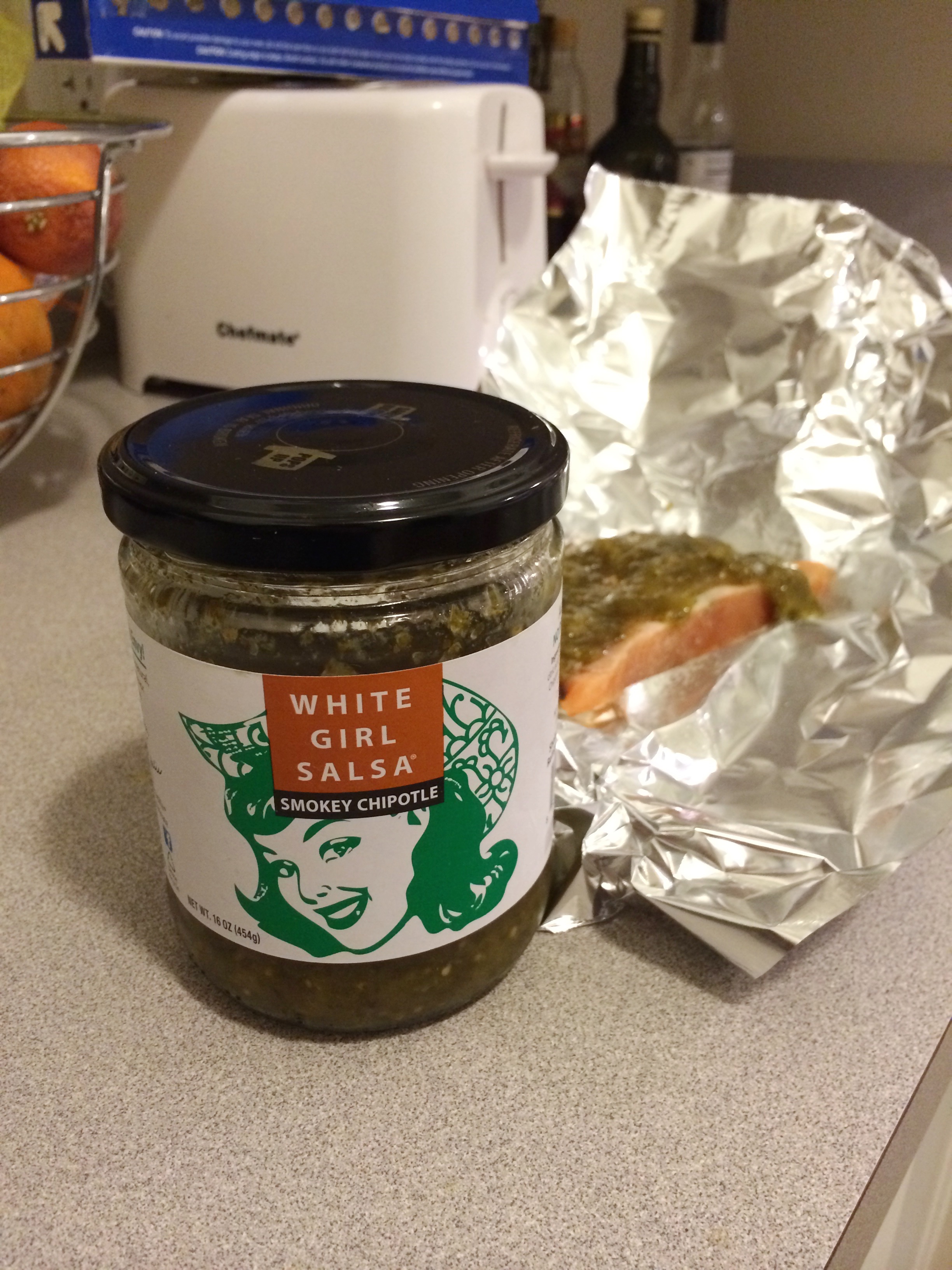 Baked salmon + White Girl Salsa. Basic. Whatevs.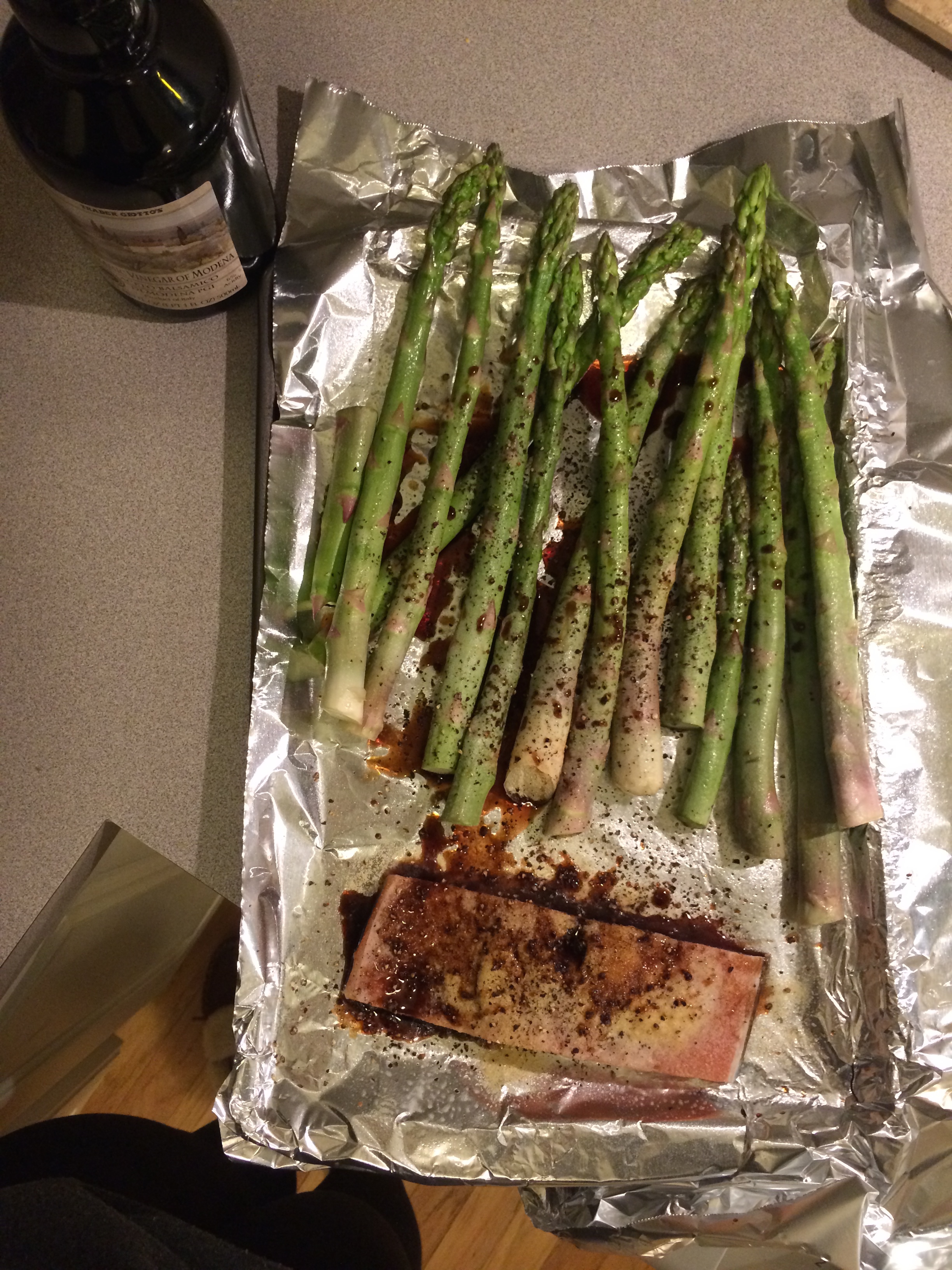 One pan dinners are kinda my thing. This took me all of 30 minutes max to do. I toss salmon and asparagus with coconut oil, garlic powder, and balsalmic and roasted everything at 400F for 20 minutes. Boom. Dinner. Delicious.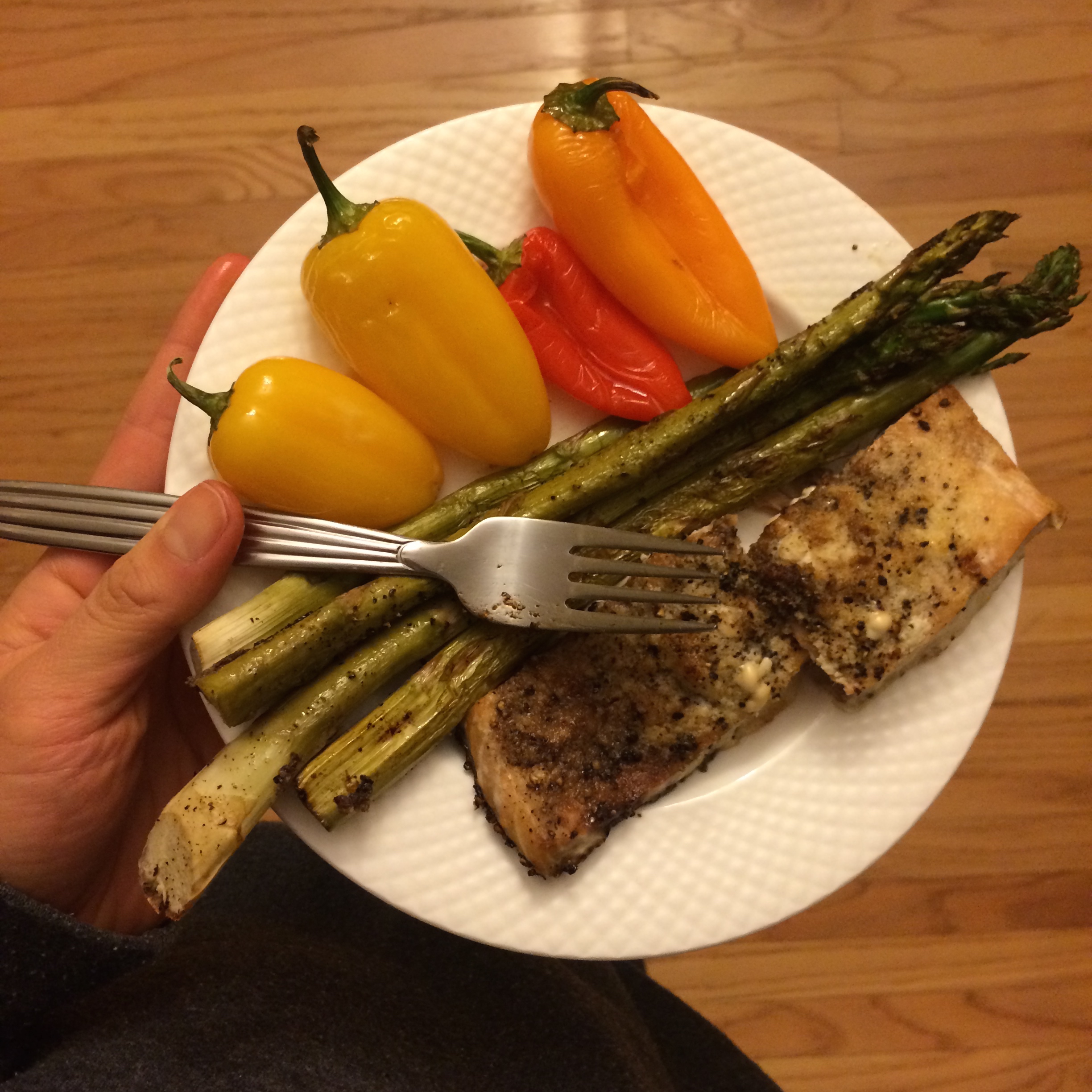 Also added baby bell pepper (roasted) the next day. They are cute and roast up all nice and sweet – it's like dessert but hello, veggies.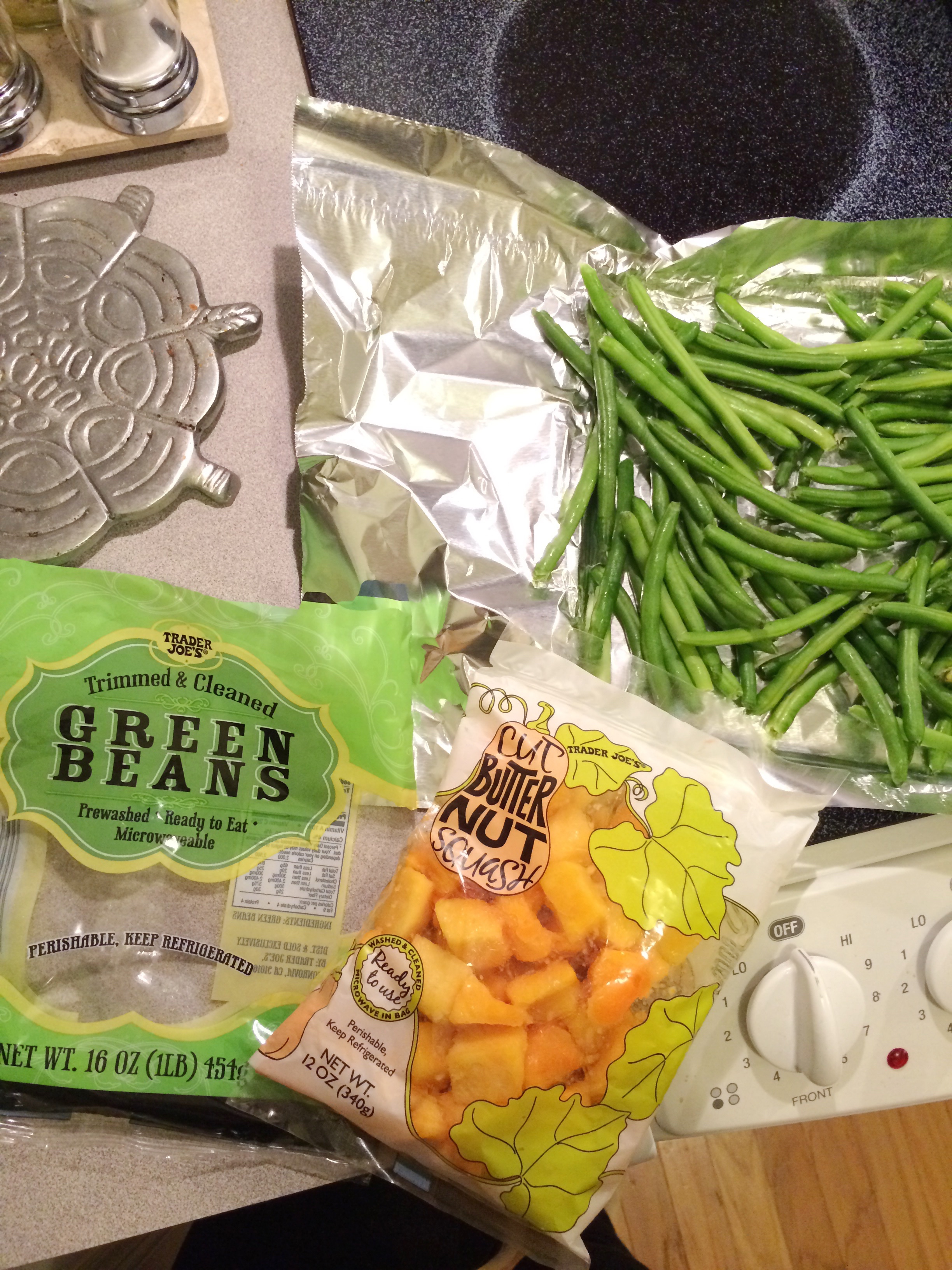 A batch of green beans and butternut squash.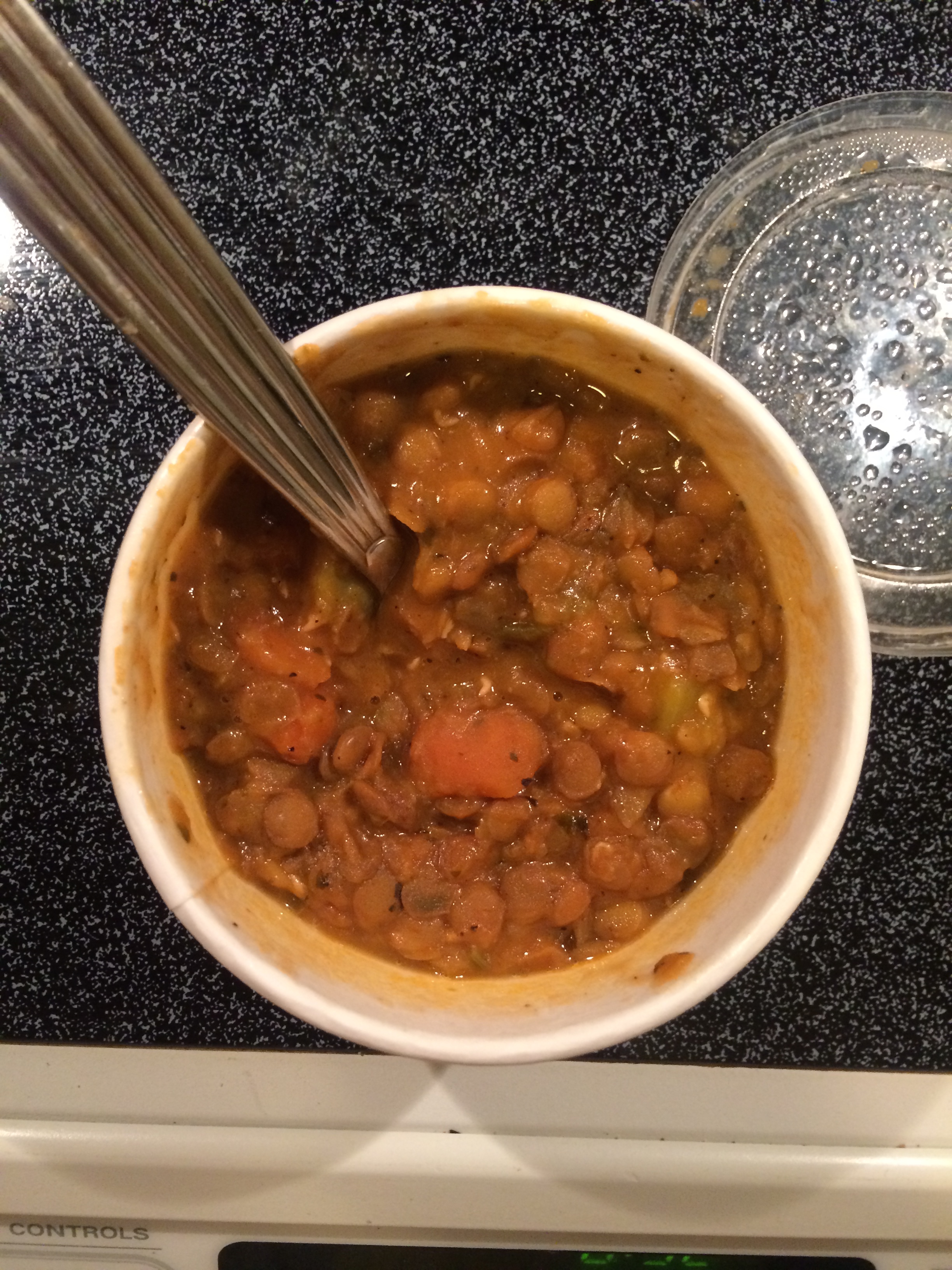 Lentil Soup from Earthfare. So delicious! I swing by Earthfare after work or after a workout after work when I know I want food ASAP.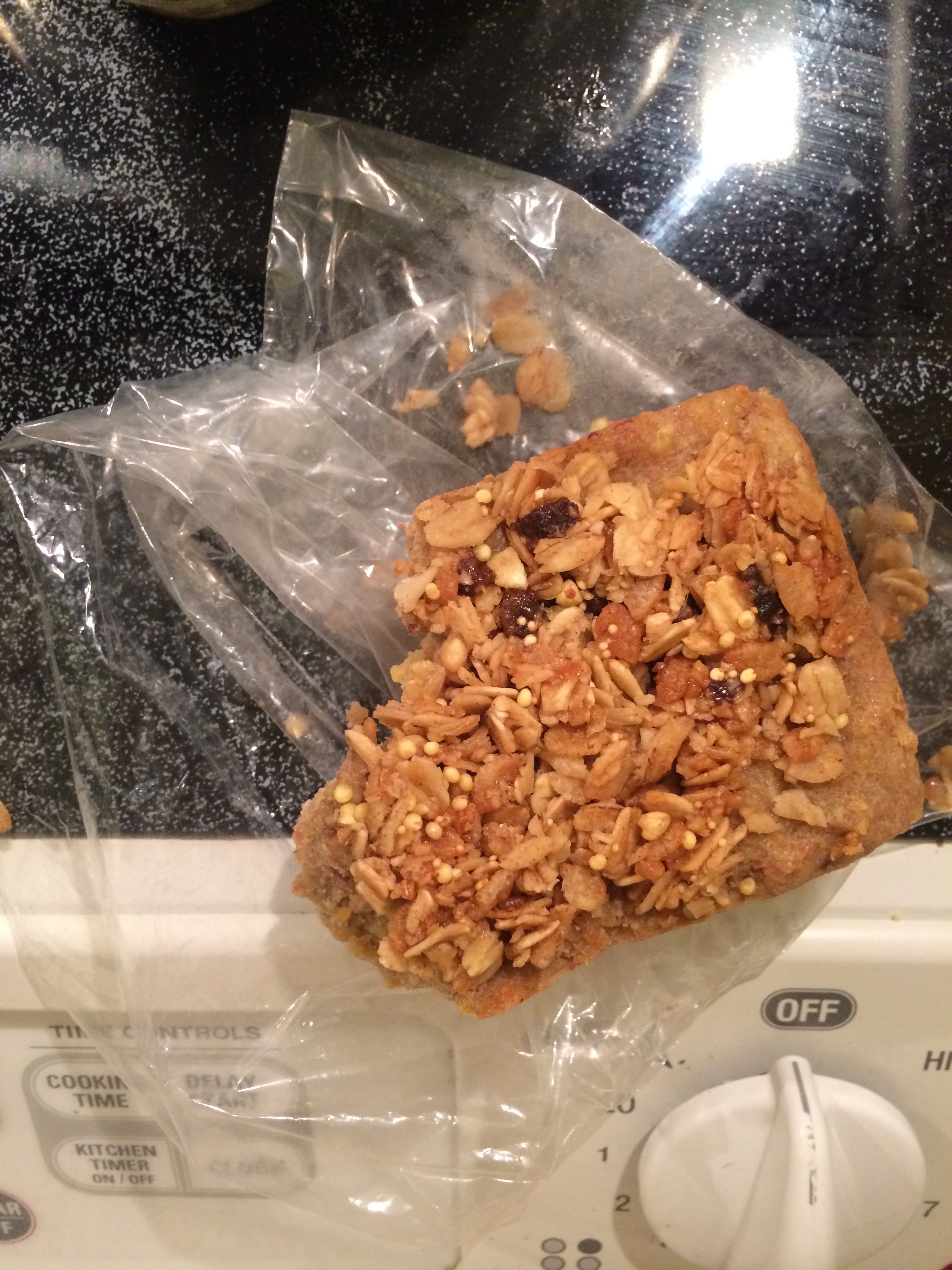 With this leftover cornbread.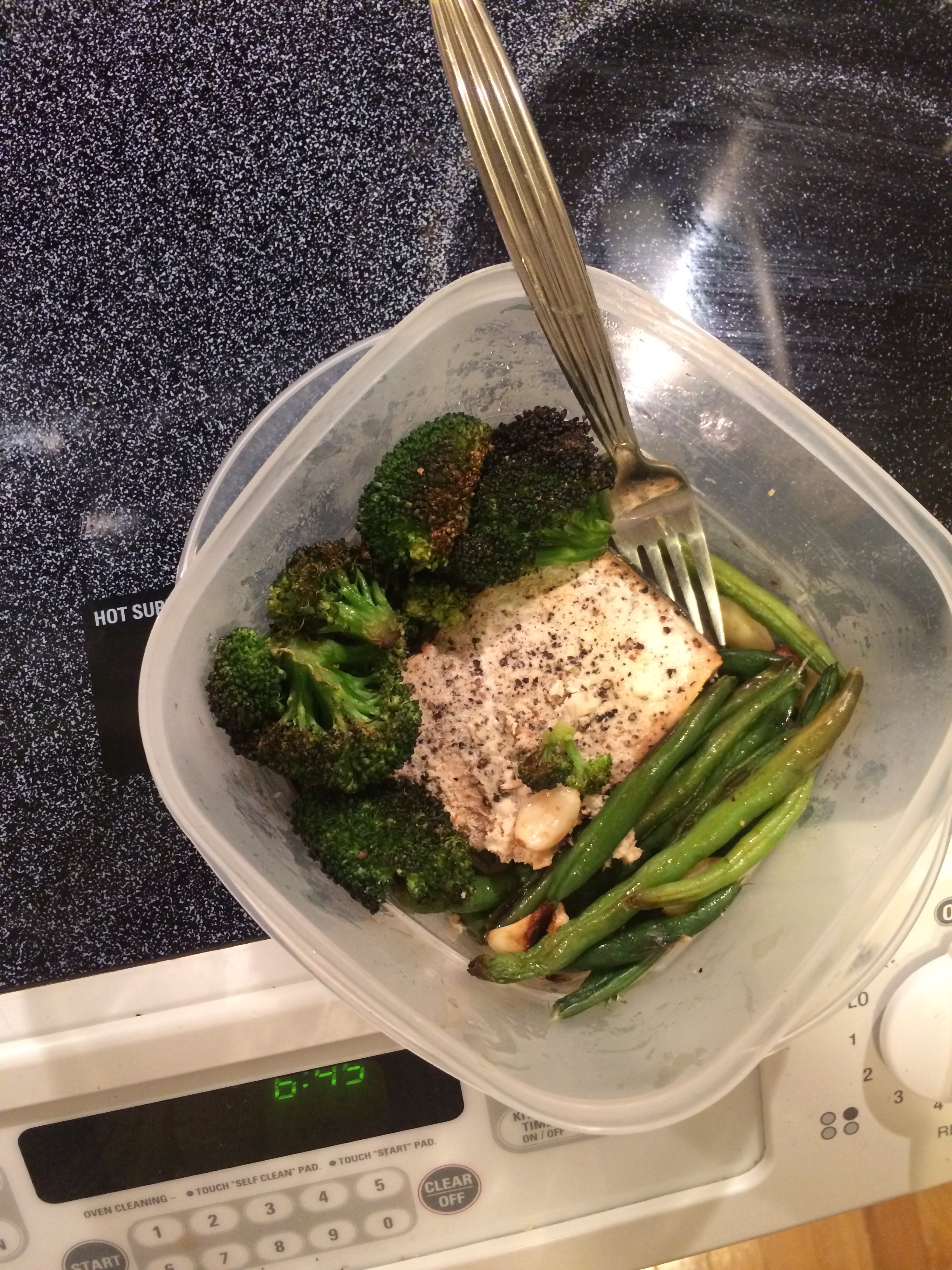 One of my post-workout meals. Leftovers. My life, basically.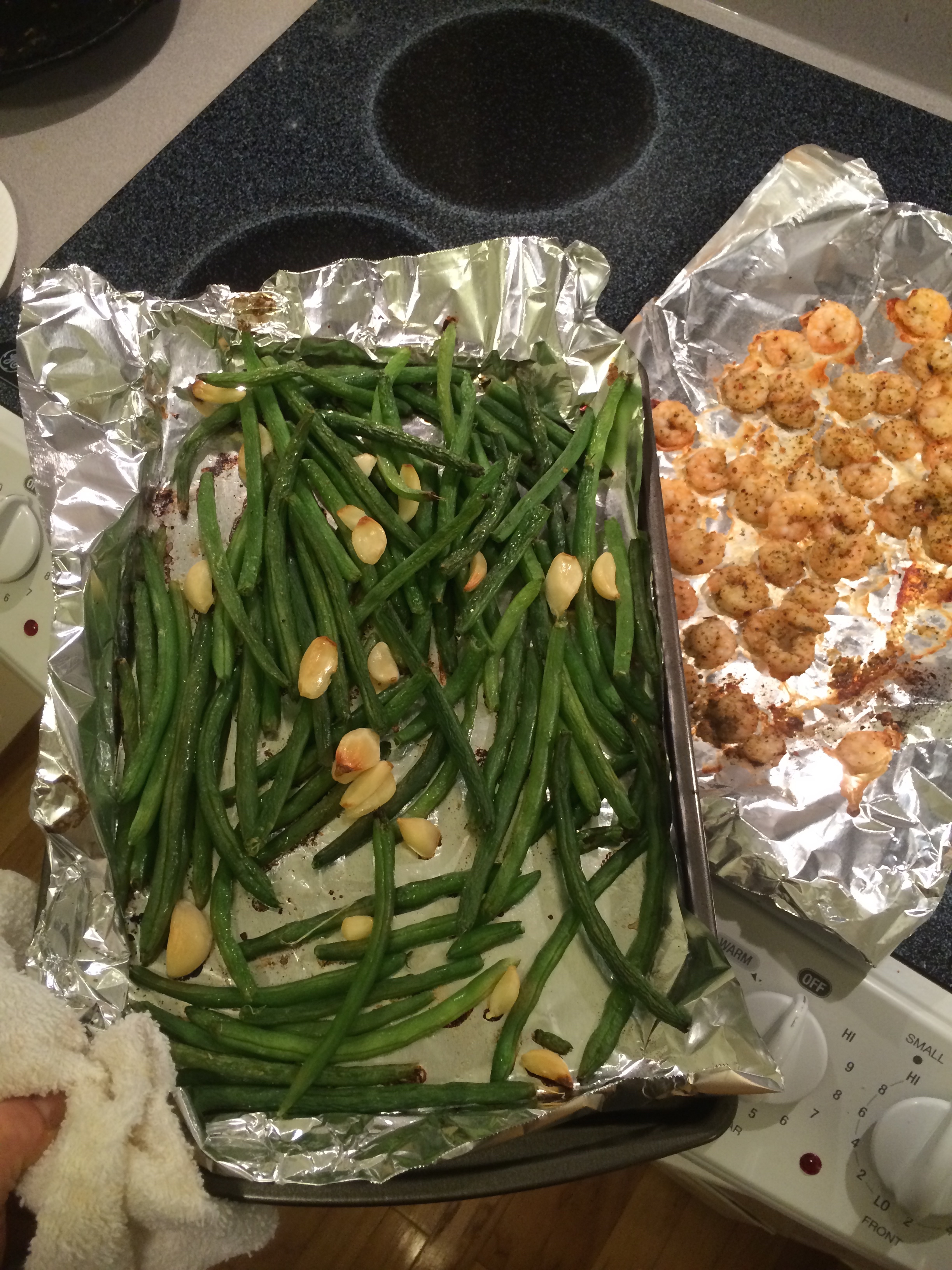 Green beans and shrimp in the making. 400F, 20-25 minutes.
Green beans and shrimp, for dinner. Plus, this citrus salsa that you can find here.
Snacks and Other Shenanigans.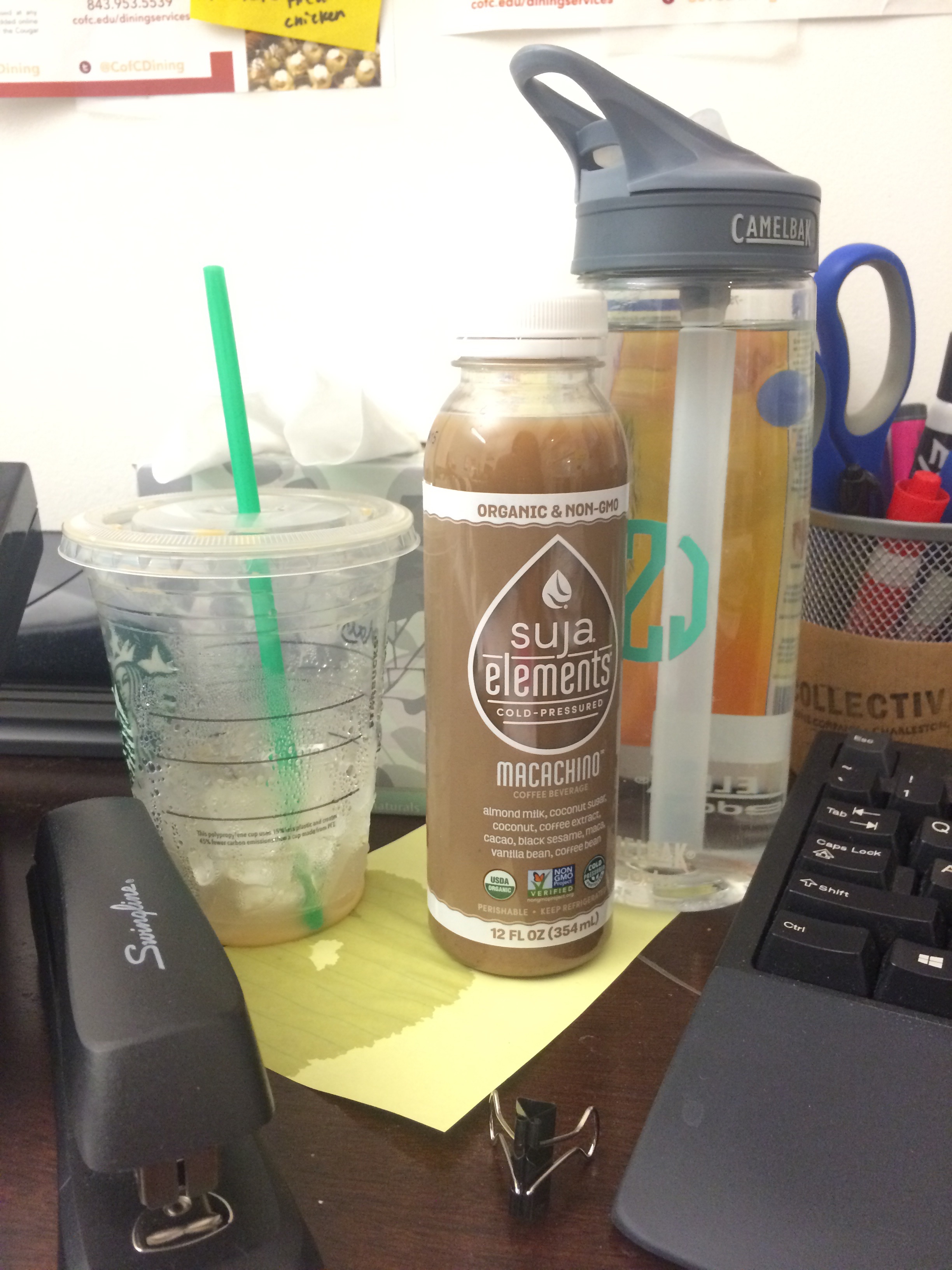 Water + Starbucks iced coconut milk latte + a Suja macachino. I call this my "hydration station" at work. I'm sort of a dork and I know it.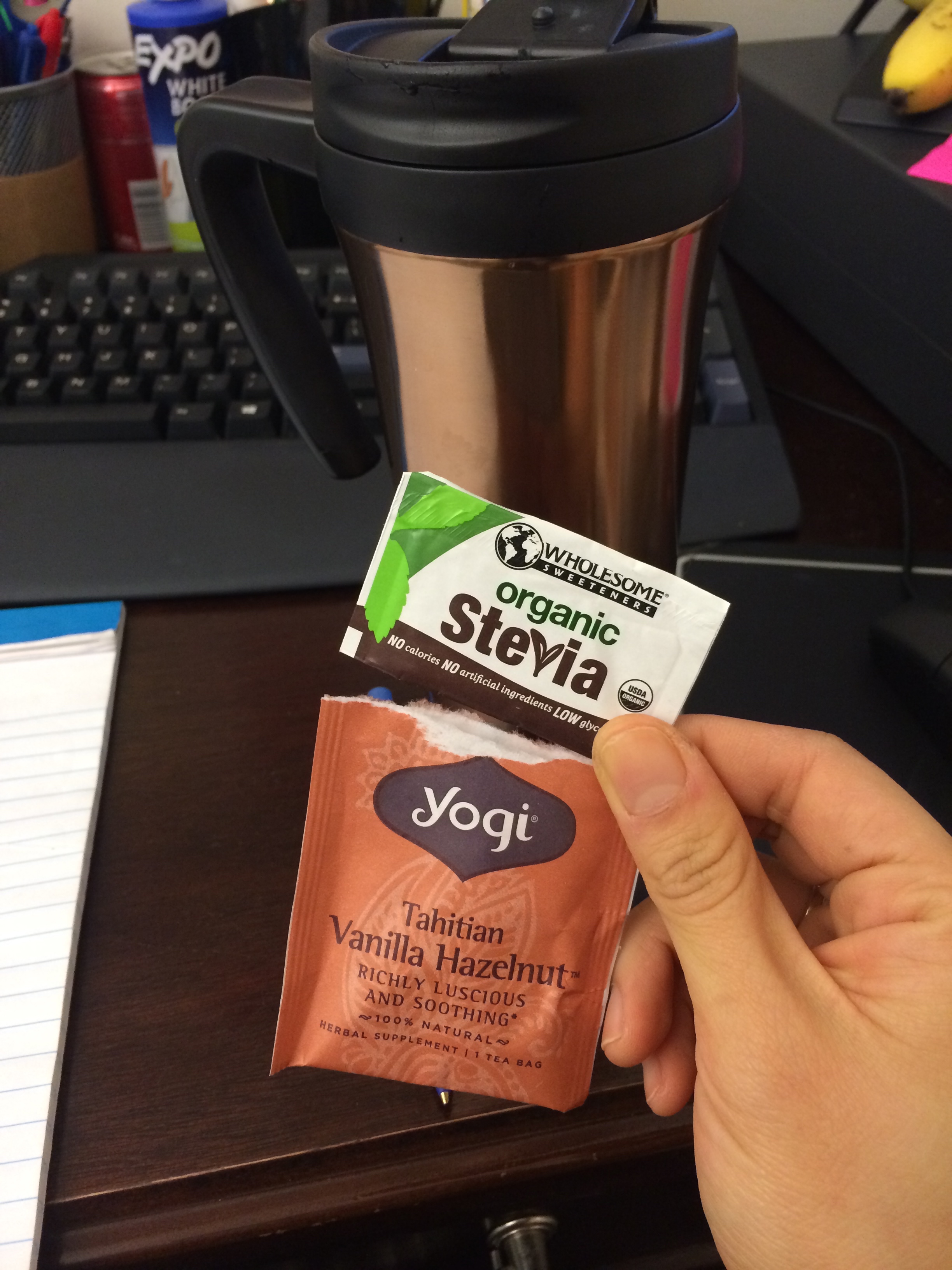 And an afternoon tea break with yogi, sweetened with a pack of stevia.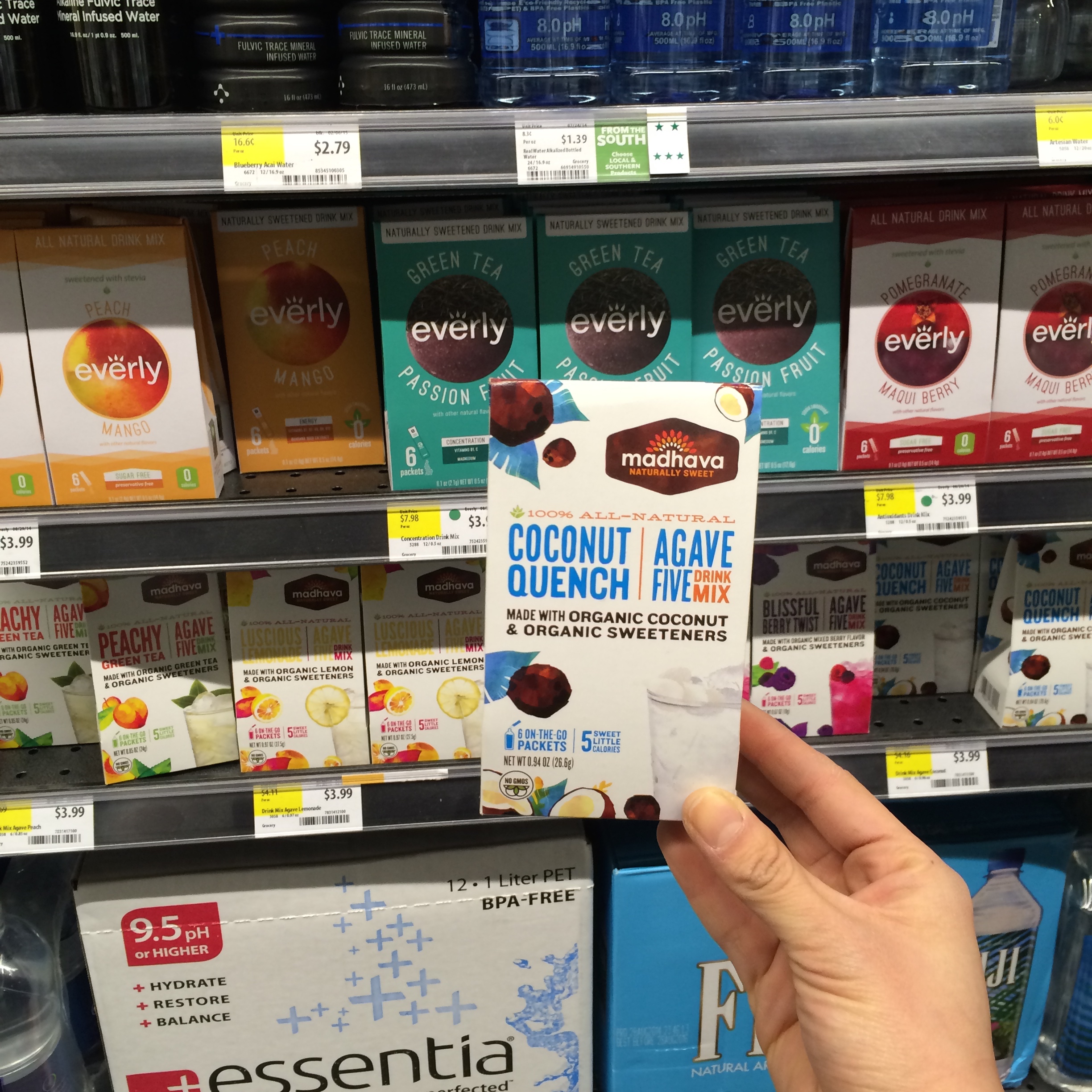 And these drink mixes at Whole Foods. I'm usually don't do flavored waters, but these are absolutely one of those foodie things I HAD to buy. I'm a sucker for coconut (and that packaging!) and these are great pick me ups! It's sweetened with stevia and has the perfect coconutty flavor.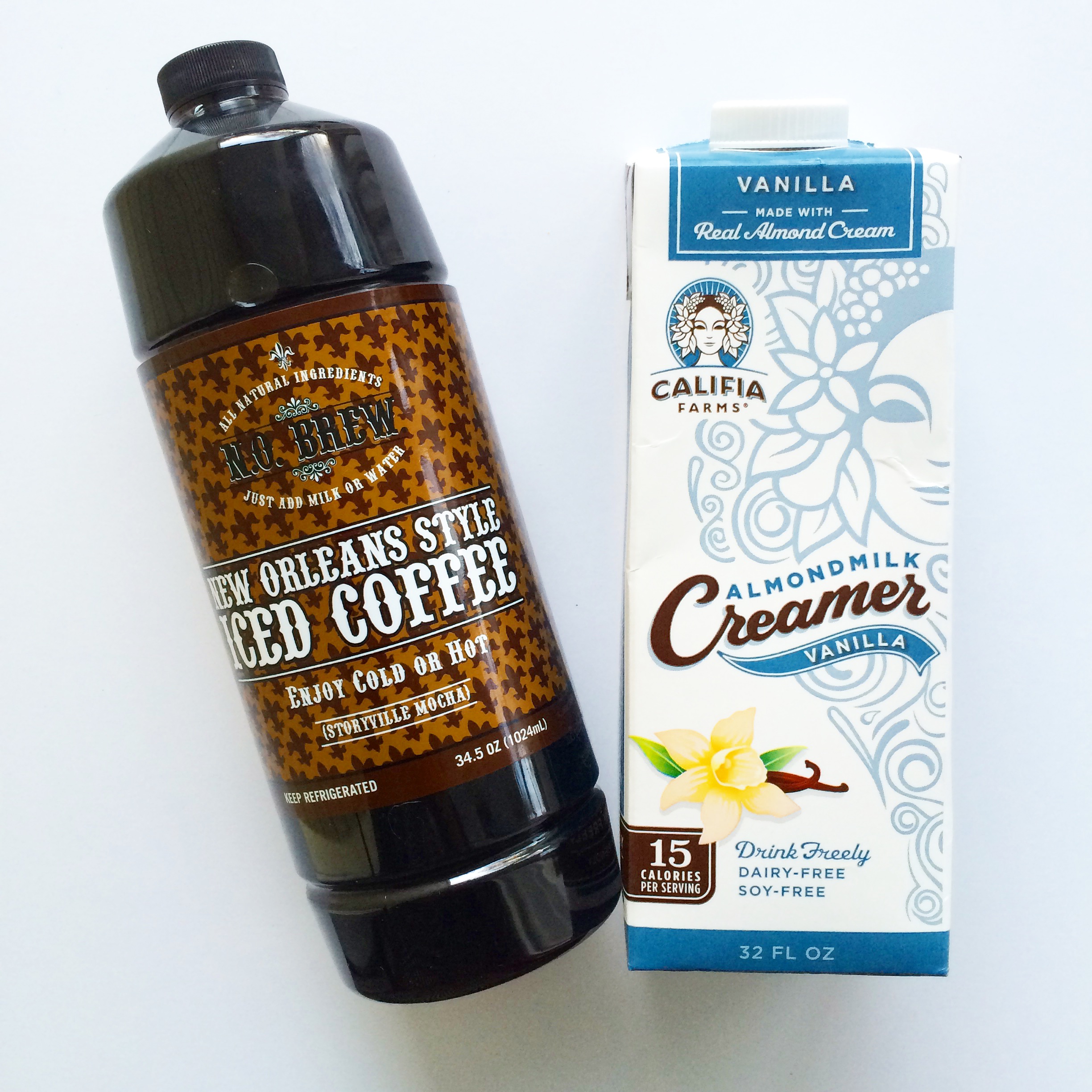 Leave it up to Califia Farms to bring a bomb ass almond milk creamer to the market. The hazelnut is also amazing!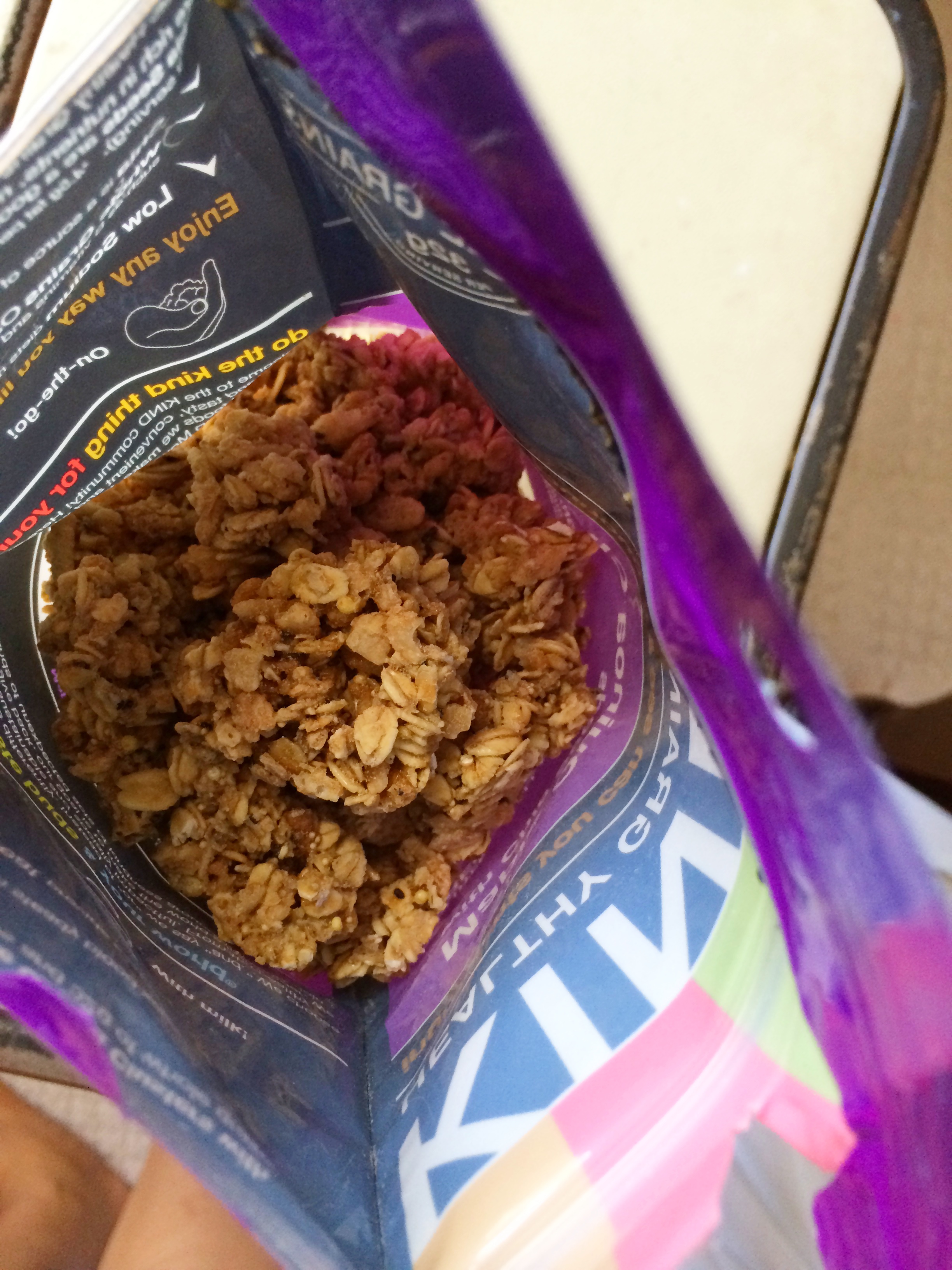 This maple quinoa chia cluster granola from KIND snacks. THAT CLUSTER. CANNOT EVEN.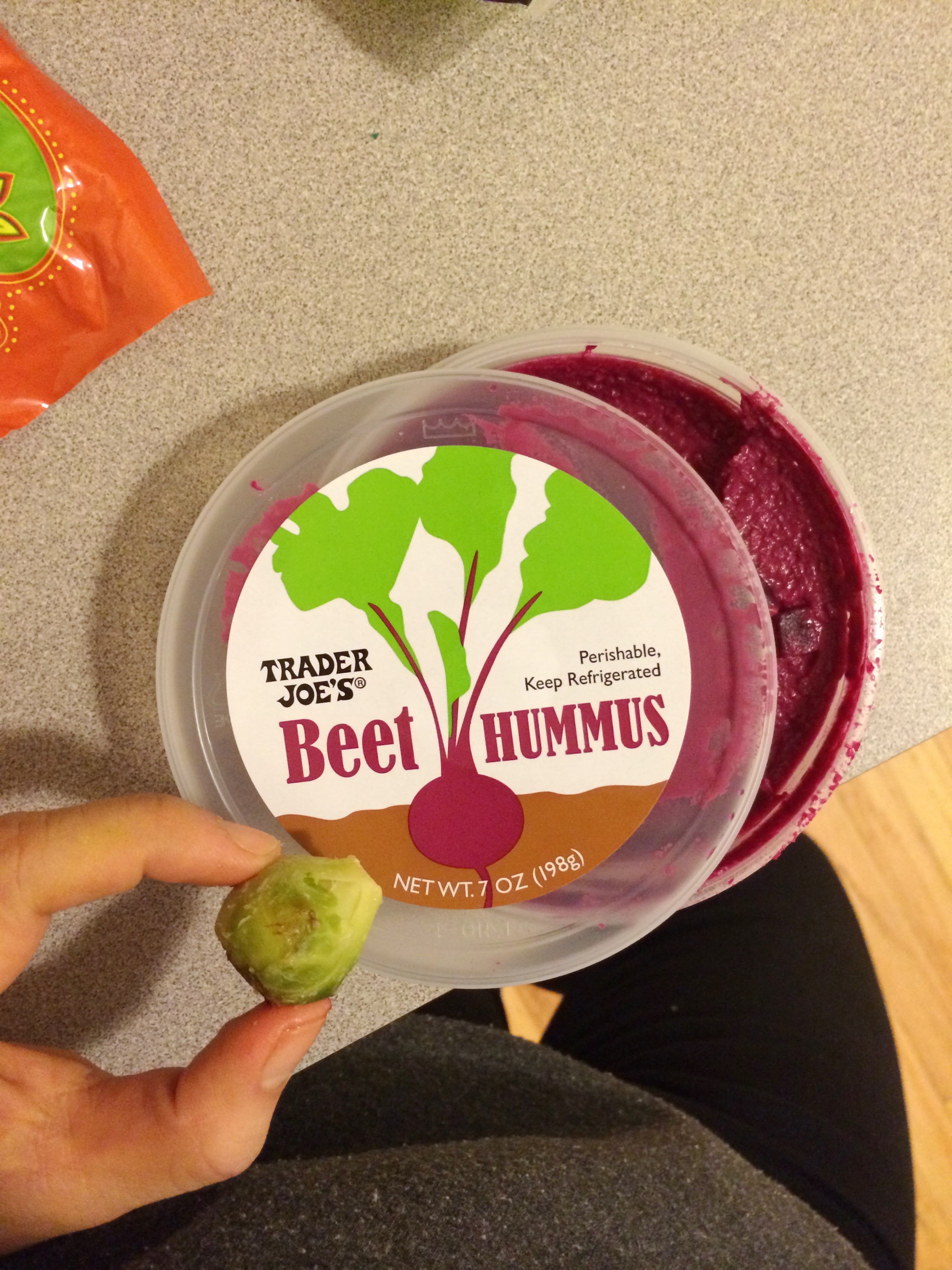 Hummus of the week: Trader Joe's beet hummus. I usually have 1-2 hummuses on rotation for the week – typically from Trader Joe's or Roots!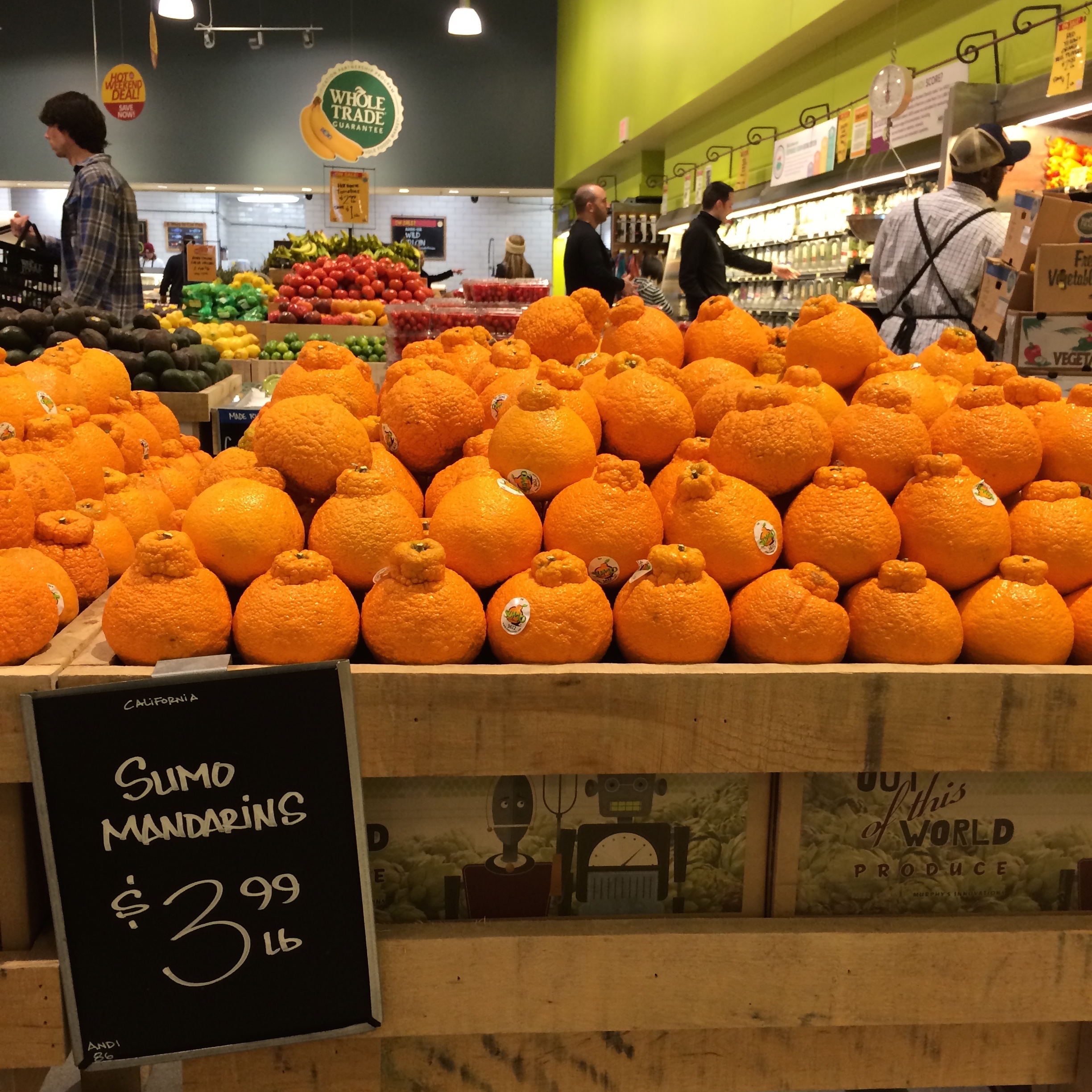 I'm sorry but how cute are those sumo mandarins at Whole Foods? Long live citrus season!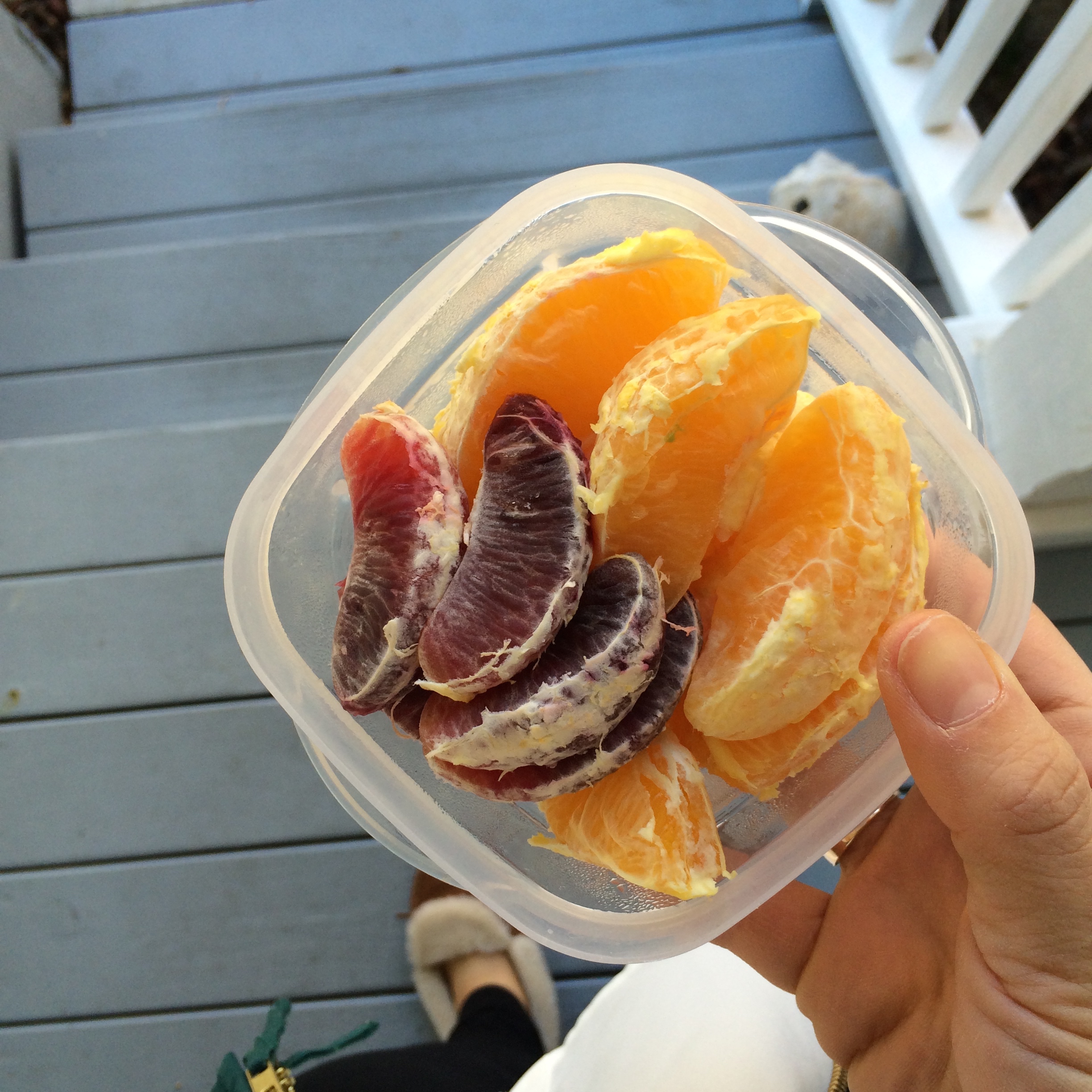 And blood oranges. But you knew that already.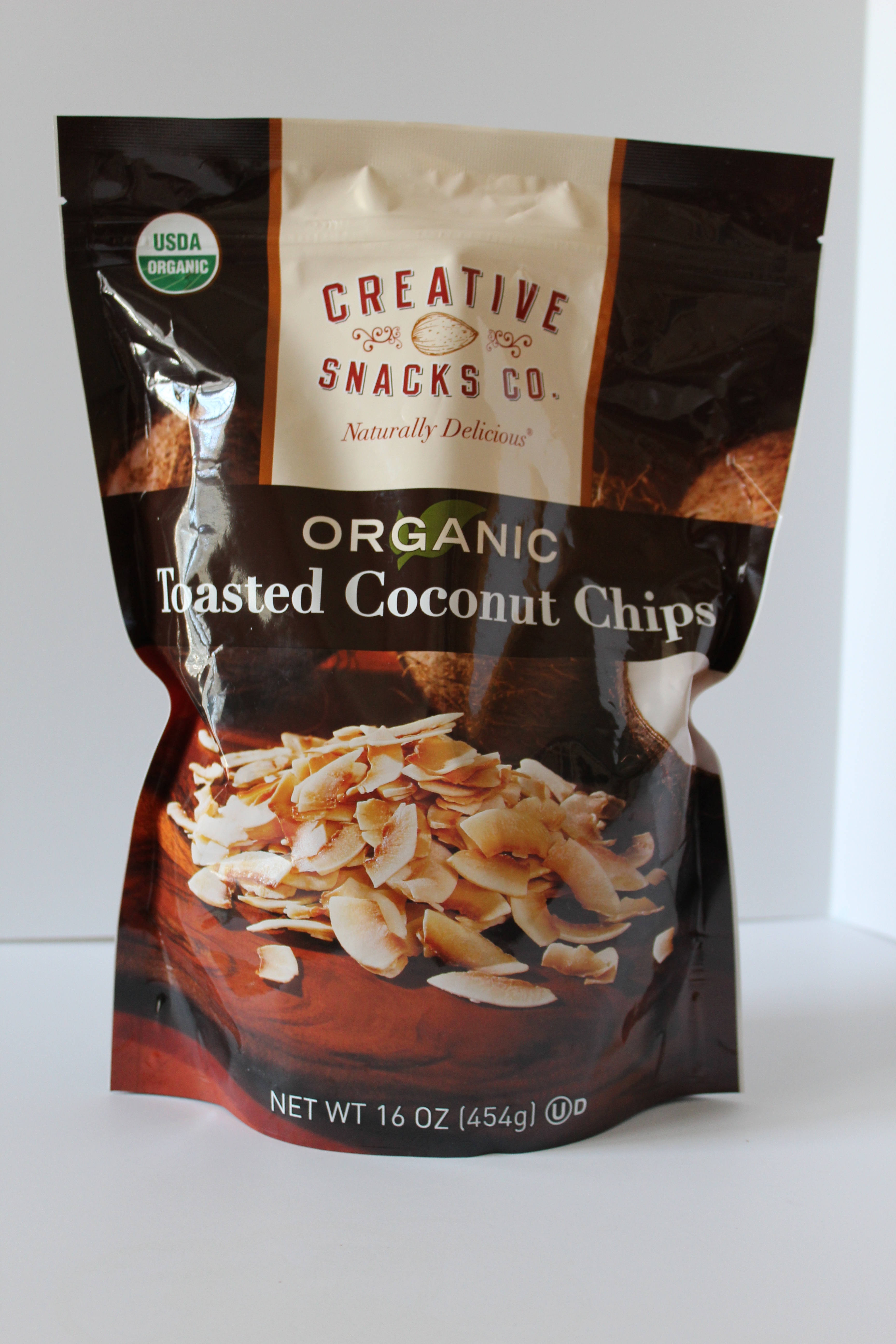 Coconut chips. This one in particular – my mom sends them down from her Costco. I have like 3 bags sitting in my pantry right now – the love is real. Plus, they are certified organic by Clemson University! I like to snack on a handful if I'm hungry again a few hours after dinner.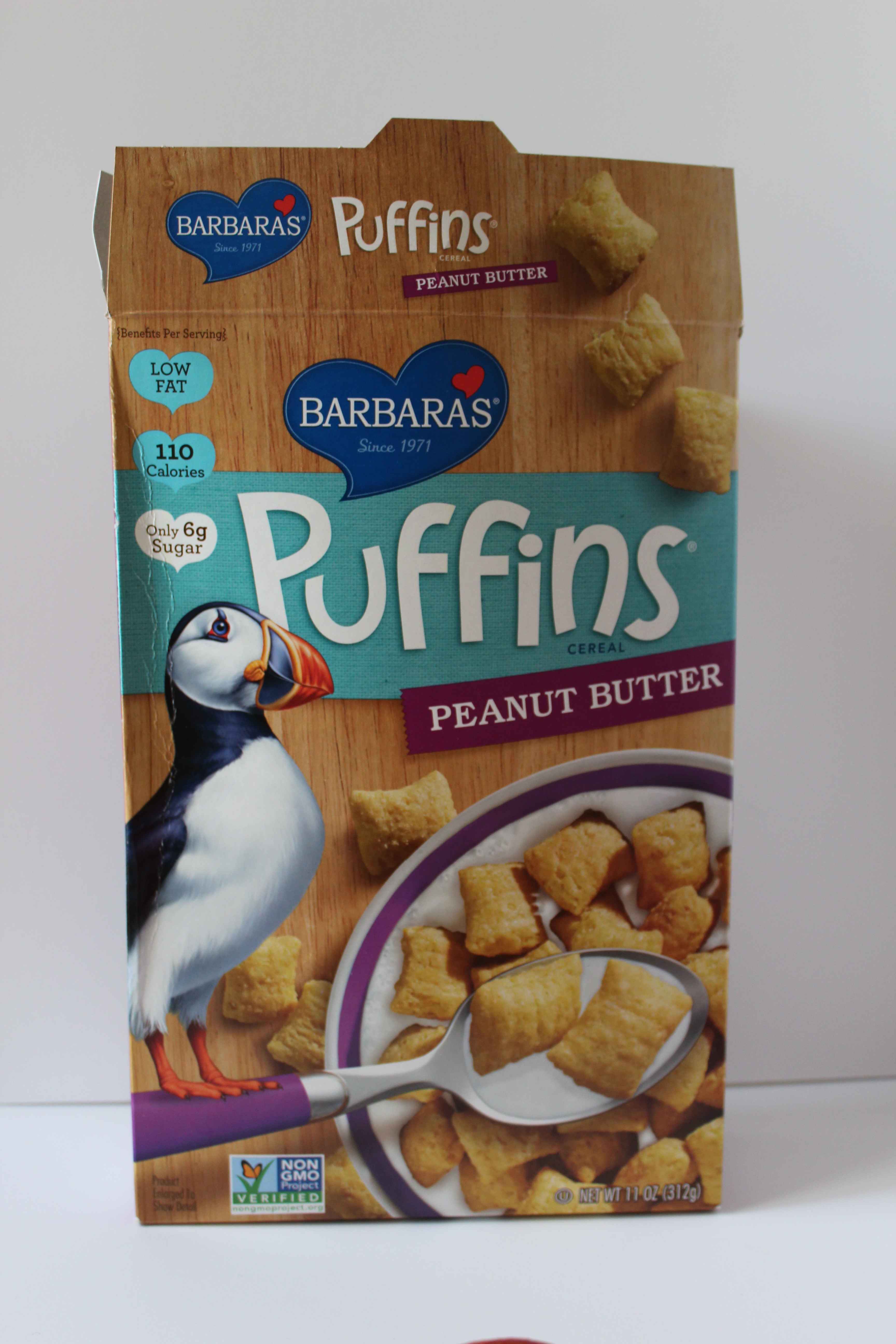 Peanut butter puffins. Puffins are one of the only cereals I buy. It's lower in sugar but seriously big on flavor! Again, these make the perfect evening (sweet) snack. I like to use them as toppings on yogurts.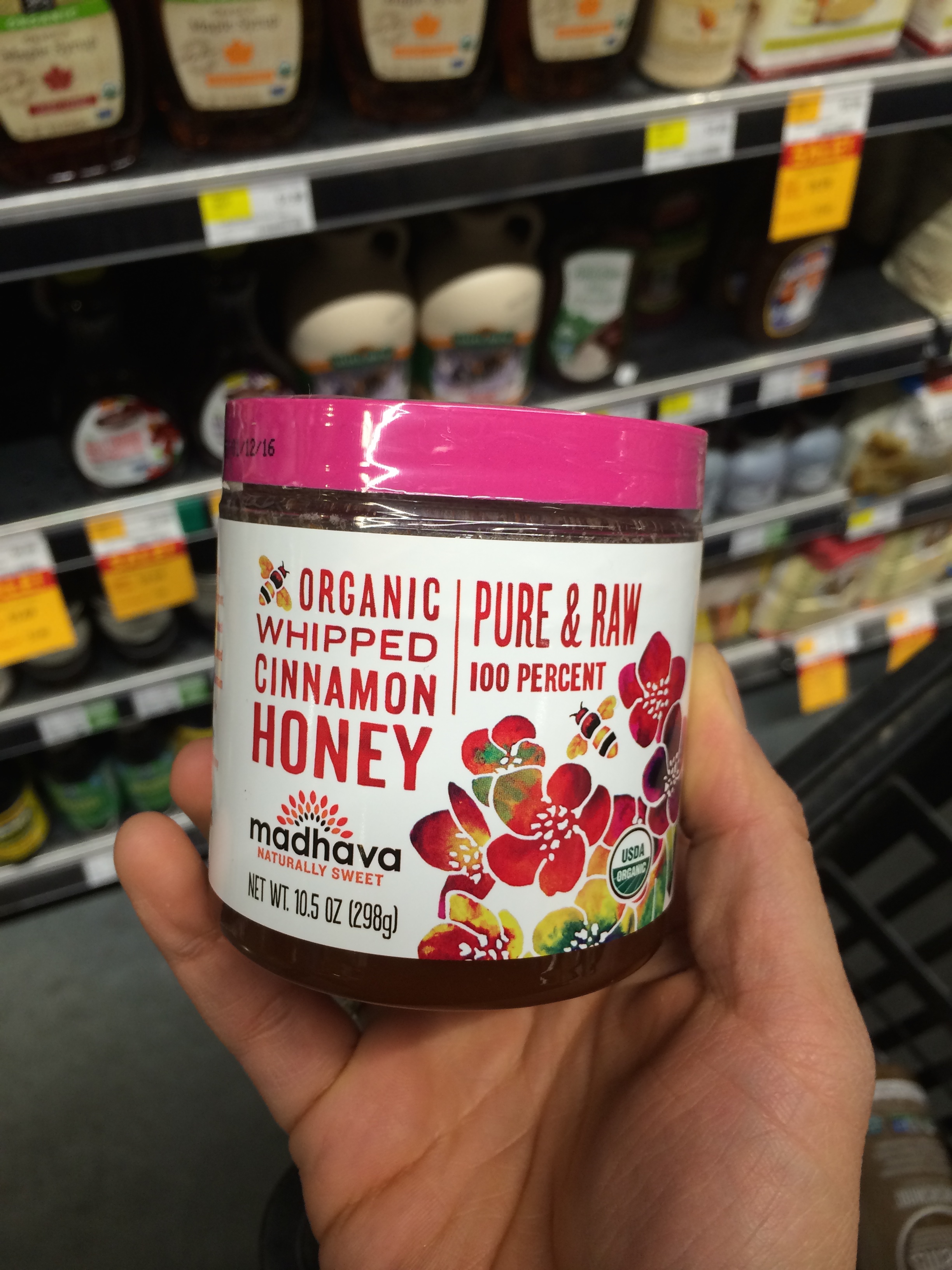 Another foodie moment..sorry not sorry. Whipped honey. The texture is AH MAY ZING. And it was on sale at Whole Foods.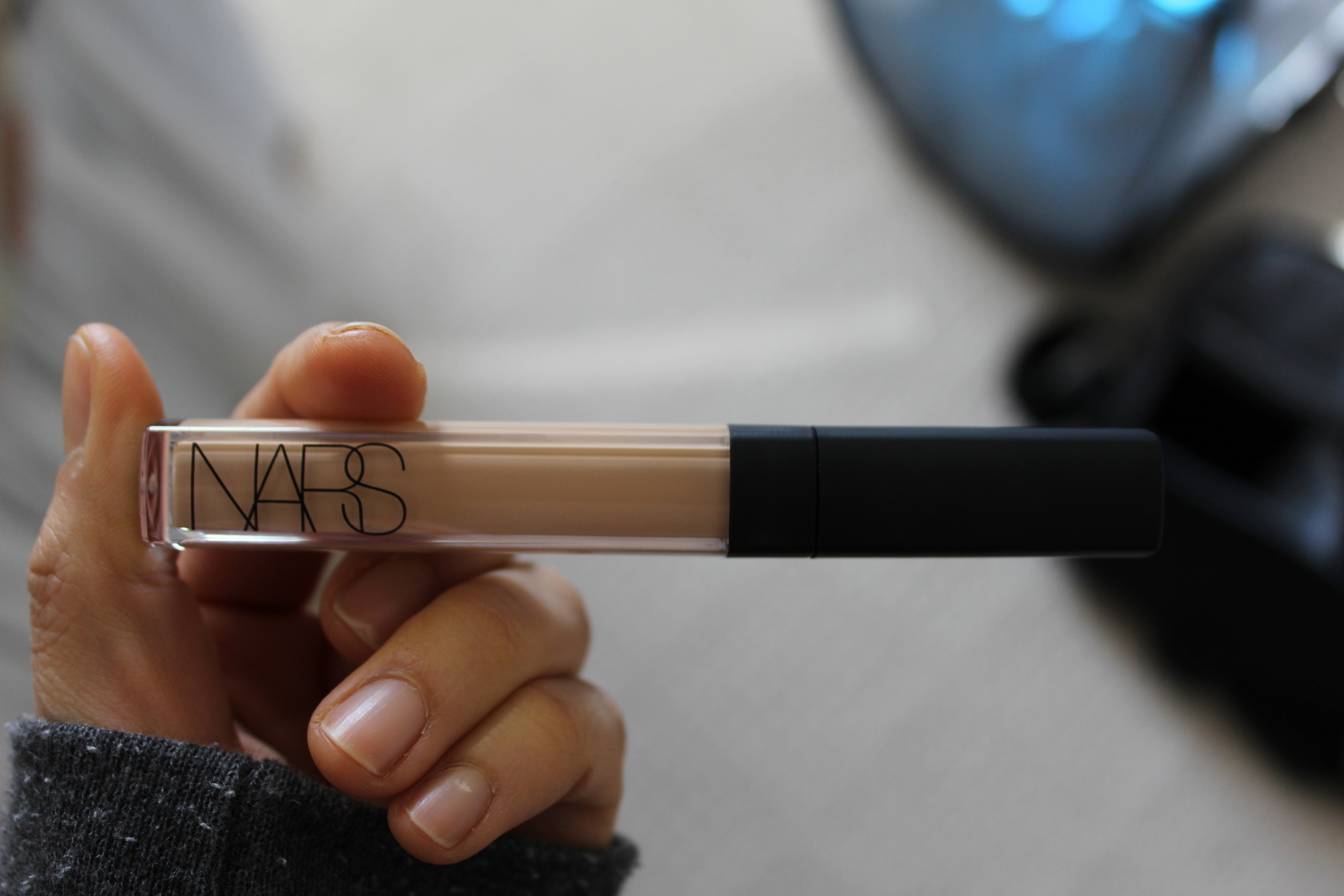 And can I get an AMEN for finally re-stocking my favorite concealer? Dark spots be gone. Hallelujah!
Thanks for braving through this week's What I Ate Wednesday! What have you been eating lately?
(Visited 134 times, 1 visits today)