Also known as the longest blog post title to ever hit your computer/ Iphone screen. Sorry bout it.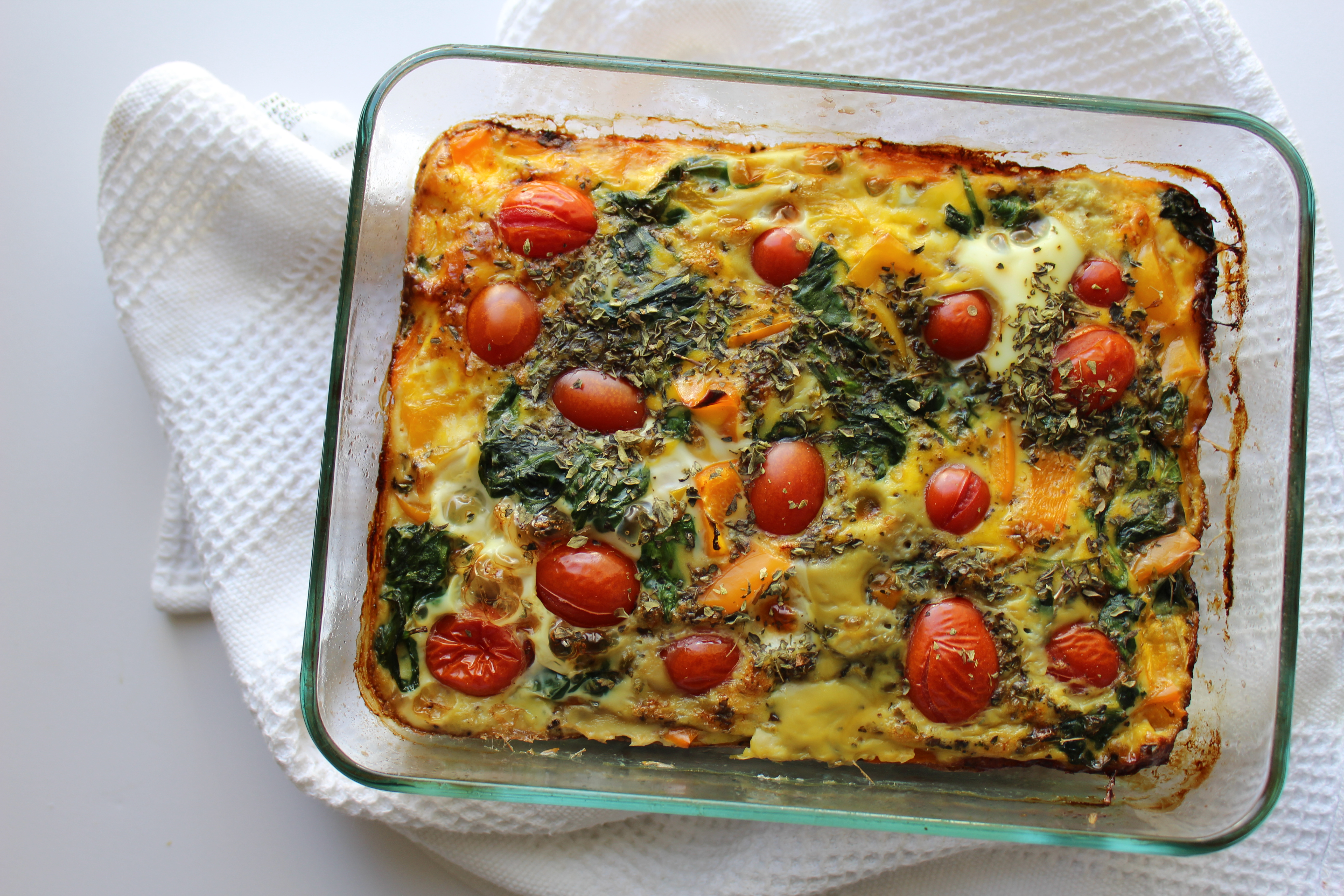 I love the idea of frittatas and baked egg dishes because:
A) I can make a batch at the beginning of busier weeks and have enough to last for a few grab and go meals. Or just dinner in 30 minutes.
B) I can use up all those vegetables leftover in my fridge. What up almost ripe grape tomatoes!
C) It works for breakfast, lunch, and dinner – all meals really because it's pretty snack friendly too!
D) It's super budget friendly and versatile. I mean, eggs + vegetables. Should already be essentials in your pantry.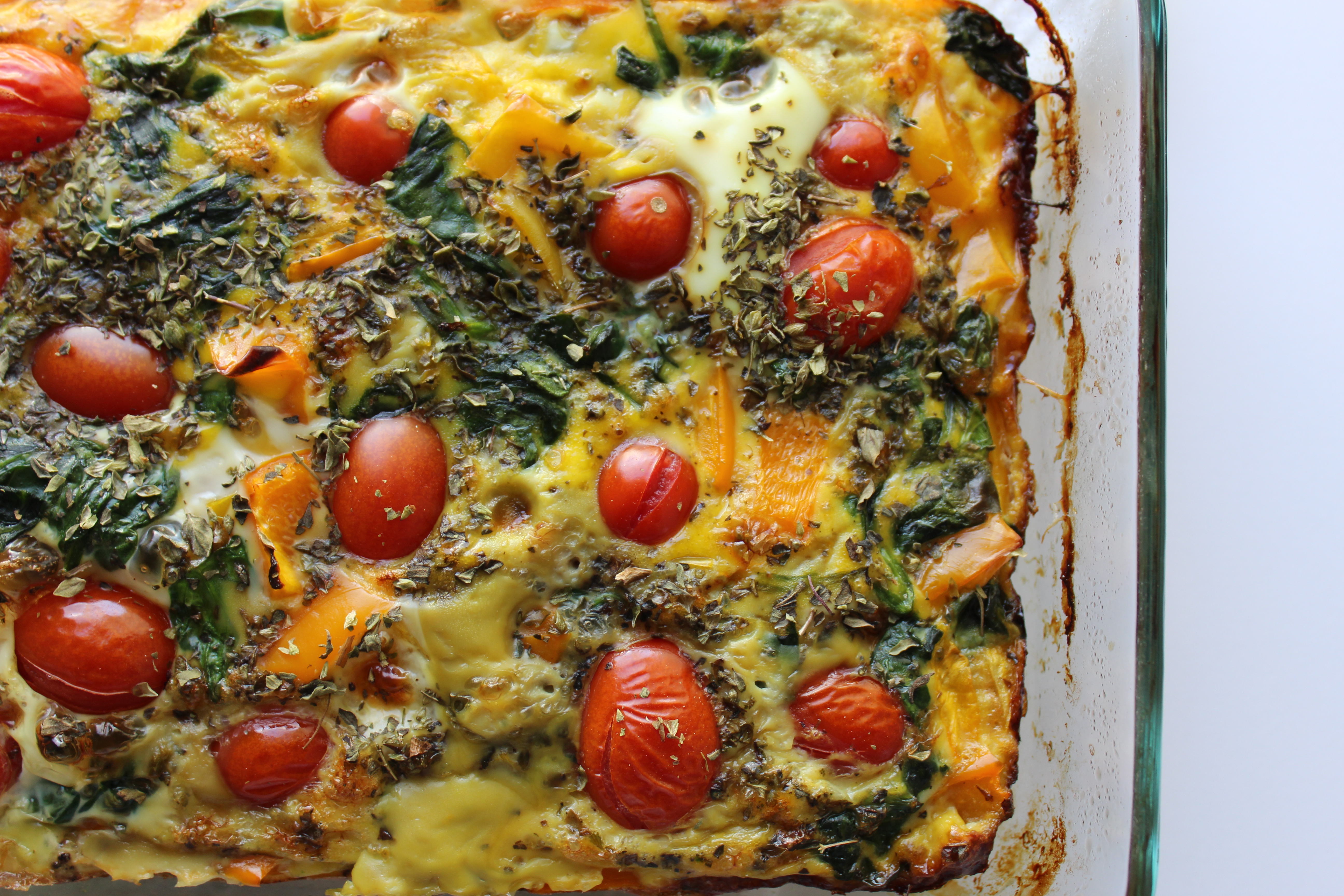 Frittata recipes are usually made with a skillet on a stovetop – then transferred to a broiler in the oven to finish. But this is a version I've been doing lately for busy weeks because it takes even less effort (and dishes). Throw all your veggies and fixing's into an oven safe casserole dish, add your eggs + spices, and you've got a meal in 30 minutes. I love pairing it with avocado and a side salad to make it a complete meal. As far as seasonings goes, I love adding Trader Joe's 21 season salute and extra garlic powder. Long weeks happens, my friends. But eggs are forever the lifesaver!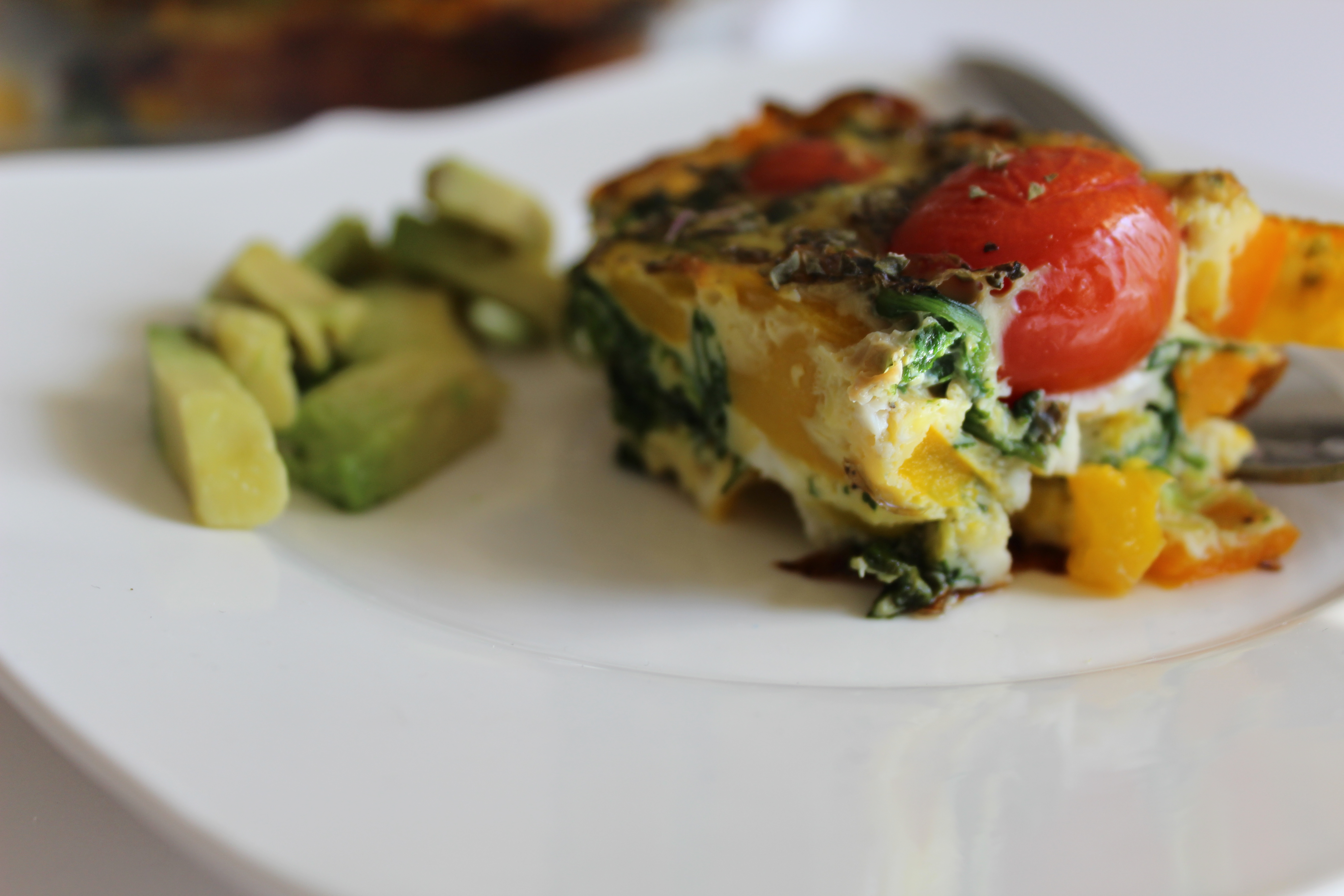 Oven Baked Egg Casserole AKA the Faux Frittata
2015-02-21 20:55:53
Ingredients
6 eggs, whisked
Vegetables + Spices (I used spinach, red/orange bell pepper, grape tomatoes, garlic powder, black pepper and oregano)
Instructions
Preheat oven to 400F.
In a pre-sprayed oven safe casserole dish, combine all ingredients.
Bake for 25-30 minutes, until eggs are firm to touch.
Notes
Sub in your favorite vegetables and spices!
I like to use Trader Joe's coconut oil spray. For everything. Story of my life.
Nutrition Happens http://www.nutritionhappens.com/
(Visited 148 times, 1 visits today)