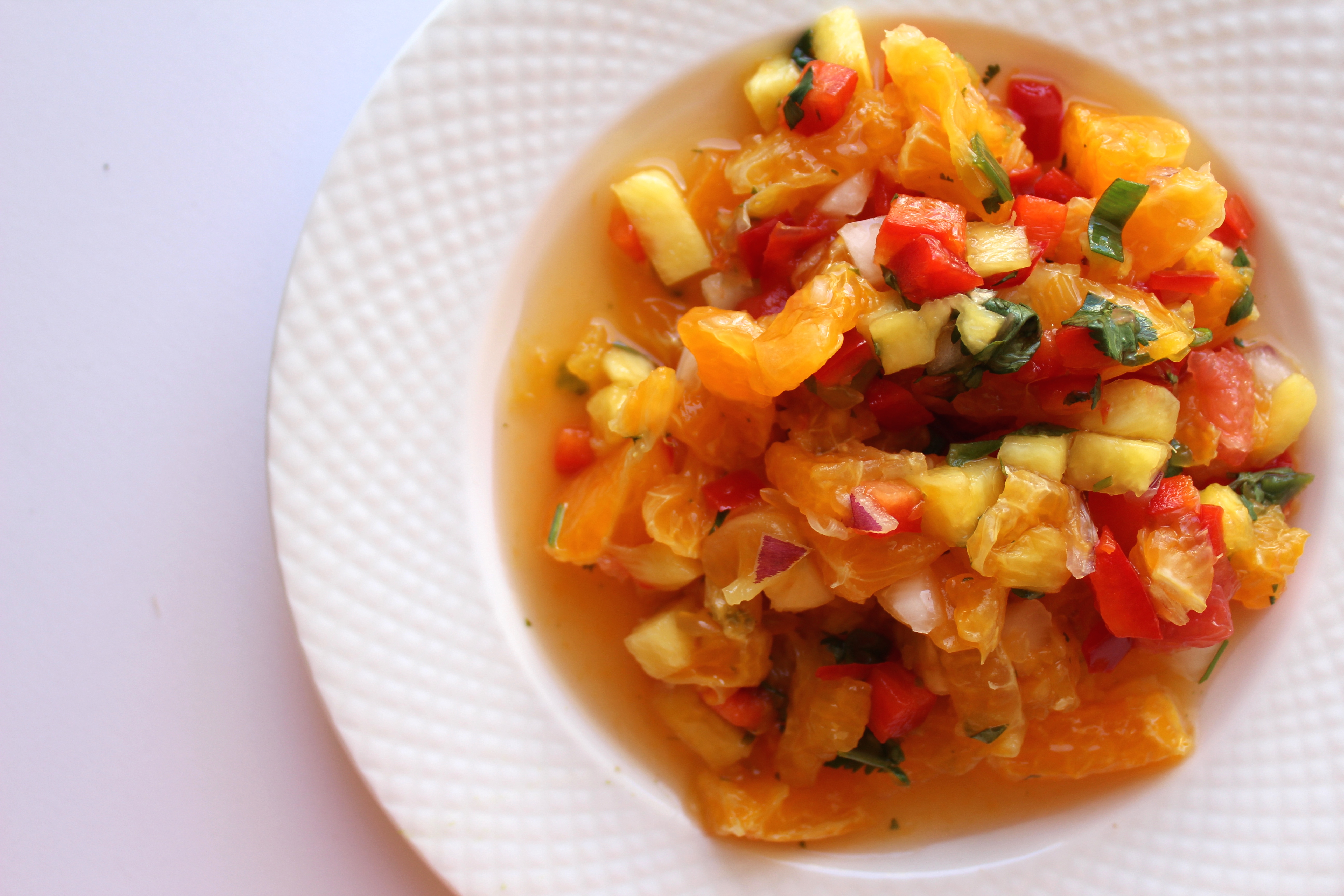 You know, just still eating citrus over here. Vitamin C game = strong.
I made this salsa the other day as an easy way to mix up all the citruses I've been buying recently. I mean, a girl can only consume so much oranges during the week. I love it so much I ended up remaking a batch and bringing it to a small get together I had this past weekend – and it was a hit! But really, I was just happy to make a dent in the pile of oranges and grapefruits sitting on my kitchen counter.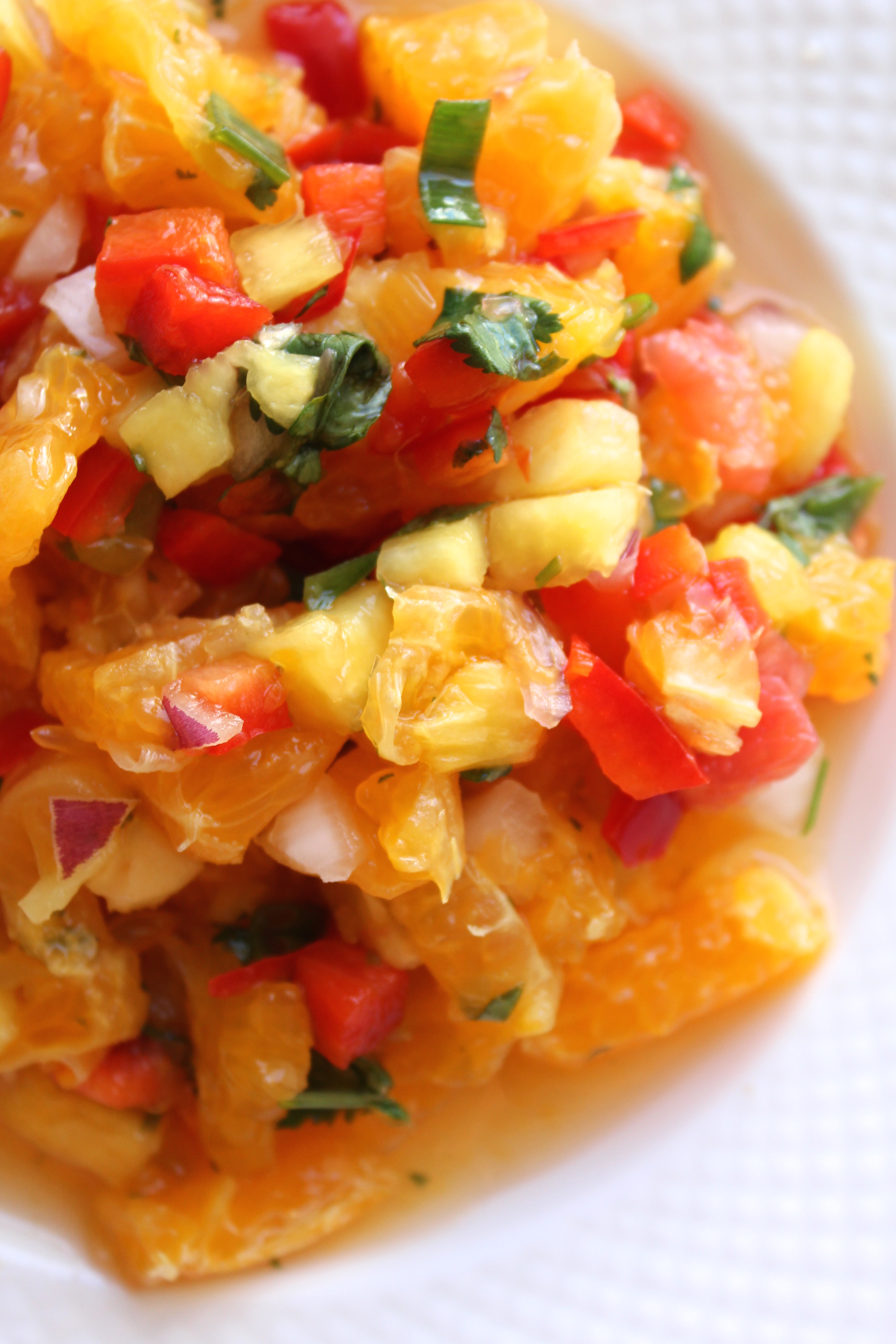 I paired this salsa with plantain chips from Trader Joe's. I'm not usually a chip kinda girl, but these plantain chips have the perfect mild flavor to pair with a light and refreshing salsa like this.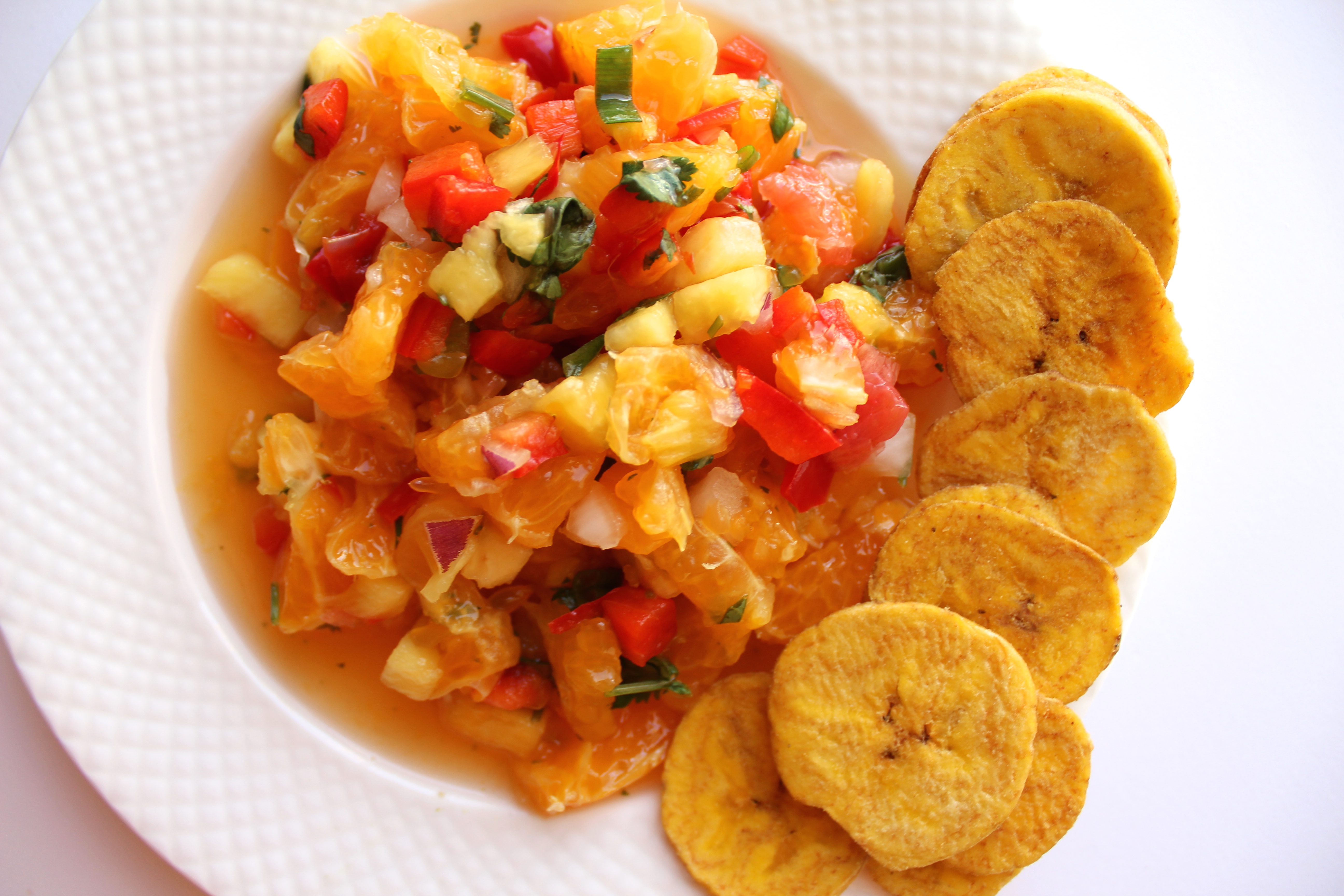 However, for those days you just can't seem to find the time to prance around in the kitchen, the sweet potato tortilla chips and Trader Joe's Cowboy Caviar are classics too…..just saying! You can take the girl out of Trader Joes…but she (me) will never stop talking about it!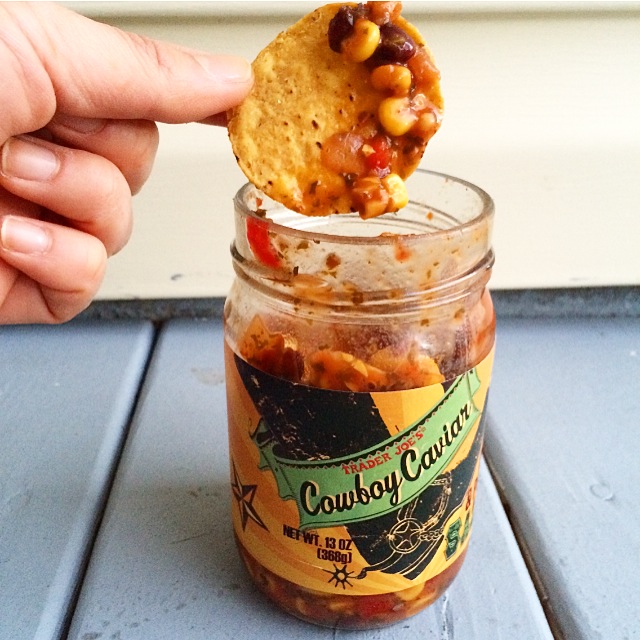 A simple combination of grapefruit, oranges, peppers, and onions, with squeeze of lime. Perfect served at your next get together and even better paired with baked salmon for a weeknight dinner. My favorite is actually mixed into salads – for an extra citrus kick!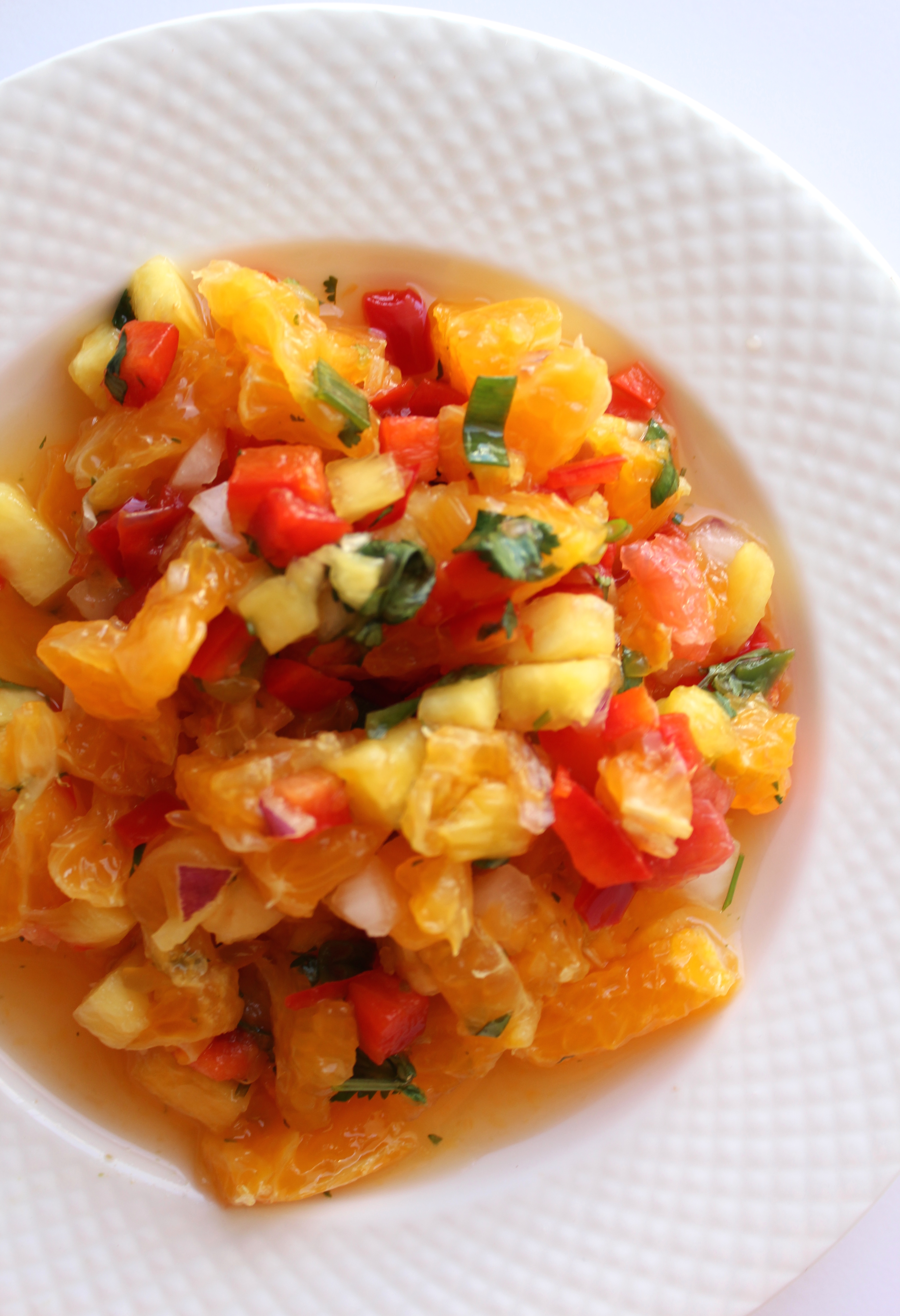 Spicy Pineapple Citrus Salsa
2015-02-22 10:22:56
A light citrus, pineapple, and spicy habanero pepper salsa.
Ingredients
2 oranges (peeled and segmented)
1 large grapefruit (peeled and segmented)
1 diced red bell pepper
1 cup diced fresh pineapple
1/4 cup diced red onion
1/4 cup diced white onion
1/4 cup green onions
1/4 cup cilantro, chopped
3 tbsp chopped habenero peppers
2 tbsp chopped jalapeños
1 lime (juiced)
salt + pepper (to taste)
Instructions
Combine all ingredients into a large bowl.
Squeeze fresh lime juice over and mix throughly.
Add salt and pepper to taste.
Notes
Sub in your citrus of choice.
Nutrition Happens http://www.nutritionhappens.com/
(Visited 129 times, 1 visits today)