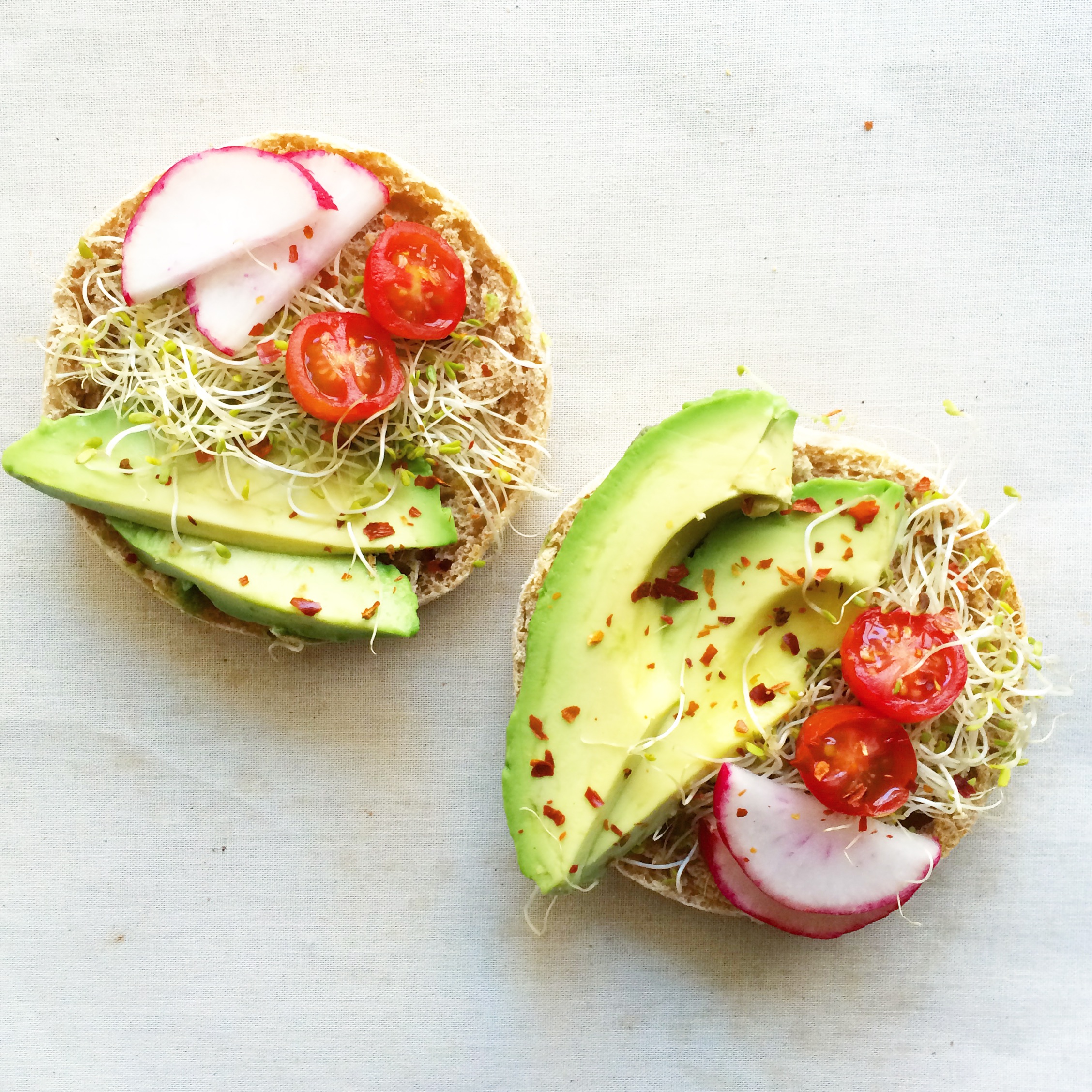 Ya know, just the best day of the week for healthy foodies like us.
As you may know, I took over the Instagram of one of my favorite juice bars in Charleston, Blend Juice Bar, for a day last week. It was pretty sweet to share a day in my life with everyone. So just in case you missed it, I'm doing it quick little recap of it today for What I Ate Wednesday!
Breakfast.
Avocado toast. You know me, just my obsession with avocados. Pretty sure they're the perfect food for me [how about those healthy fats and vitamins?]. You know how people always ask those lame "if you were a stuck on an island, what's the one thing you would want to bring" kinda of questions, and you never know how to properly answer them? Most people answer with something smart and witty like "a boat – to get me off the island" but, that's just not me. All I can think of is hopefully I would just get stuck on an island with avocado trees..wishful thinking.
I added sprouts, radishes, cherry tomatoes, and red pepper chili flakes that morning and it's all over Rudi's Organic Spelt English Muffins aka really the only english muffins I buy these days. Seriously, red pepper chili flakes are ALWAYS the answer.
Mid-Morning Snack.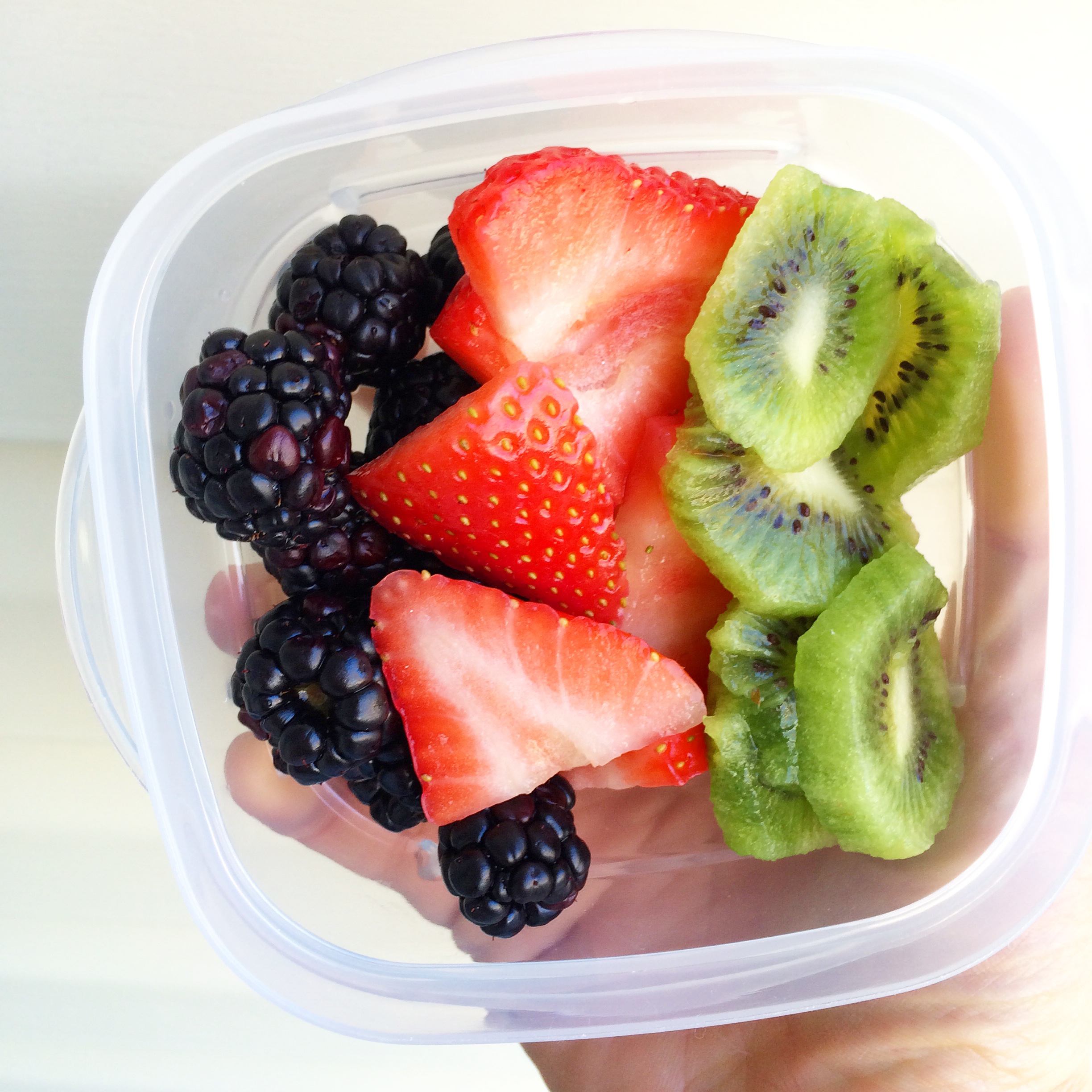 Nature's Candy! I packed this tupperware of fruit before work. I usually get hungry again a few hours after breakfast, so it typically looks a little something like this. Or Siggi's yogurt. So happy strawberries were on sale this week – I've been craving them!
Lunch was from the Black Bean Company. Perks of working near King Street is eating on King Street. (Don't get me started on the shopping. My wallet and I are always in a love/hate relationship.) This is the beet salad – with tofu + pistachios + local beets + mixed greens + mandarin oranges + goat cheese + citrus vinaigrette. It's so light and refreshing!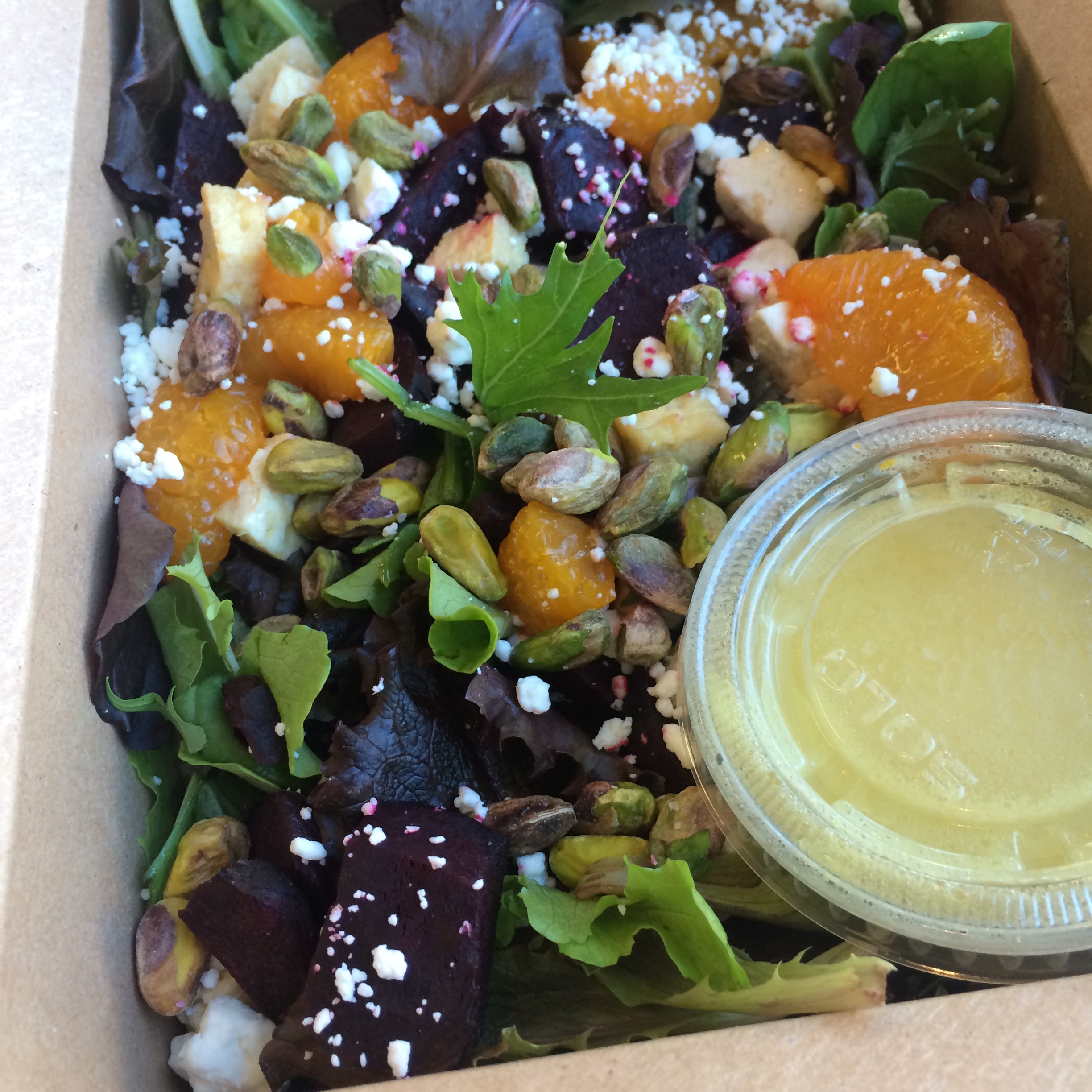 Afternoon (Pre-workout).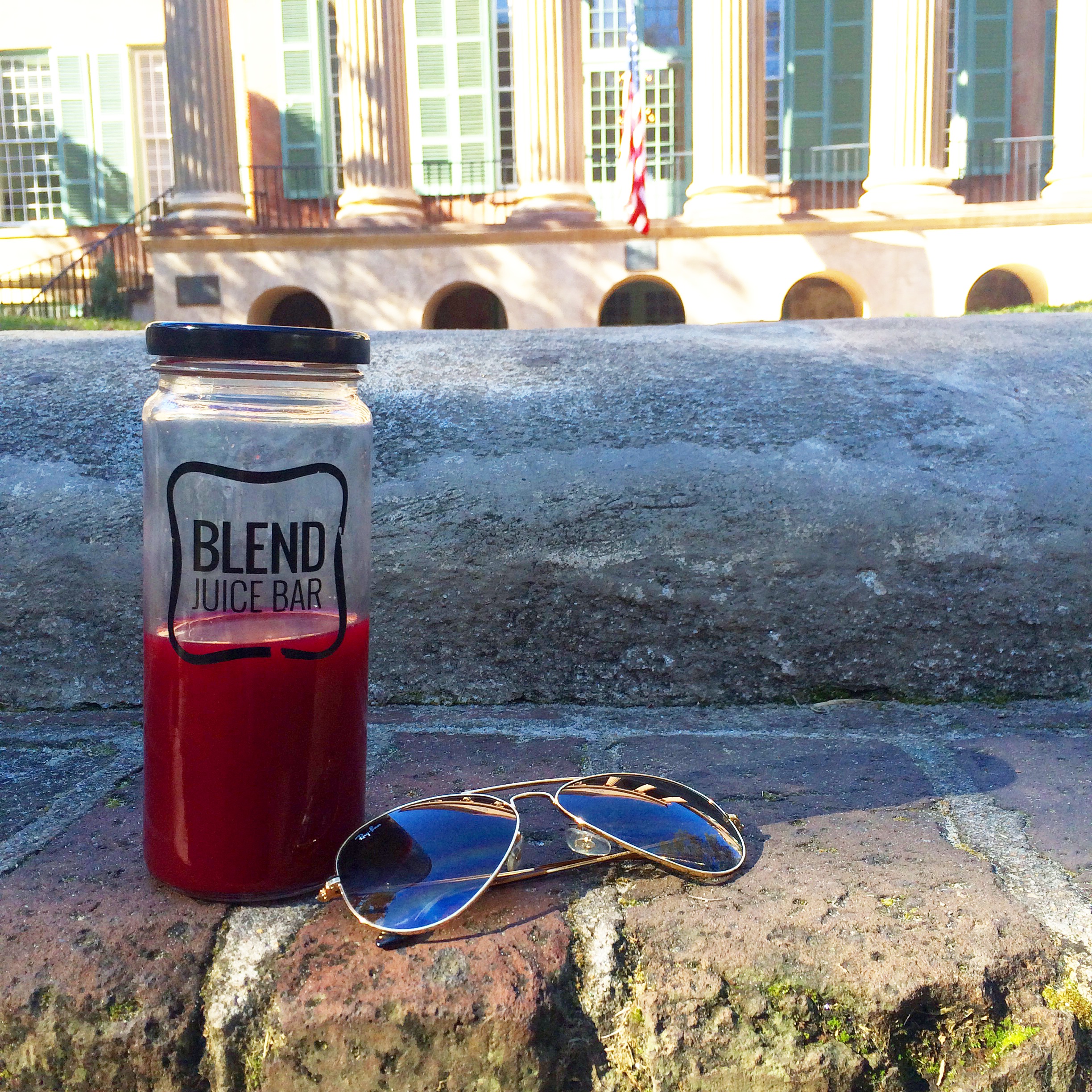 Sipped on some red juice from Blend to get ready for an evening run after work. The red juice is my favorite – it's a blend of beets + apple + carrots + ginger + lemon. It's a nice little detoxifying and energizing combination! I have to say I'm a sucker for anything ginger + lemon – throw in beets and I'm sold, for sure!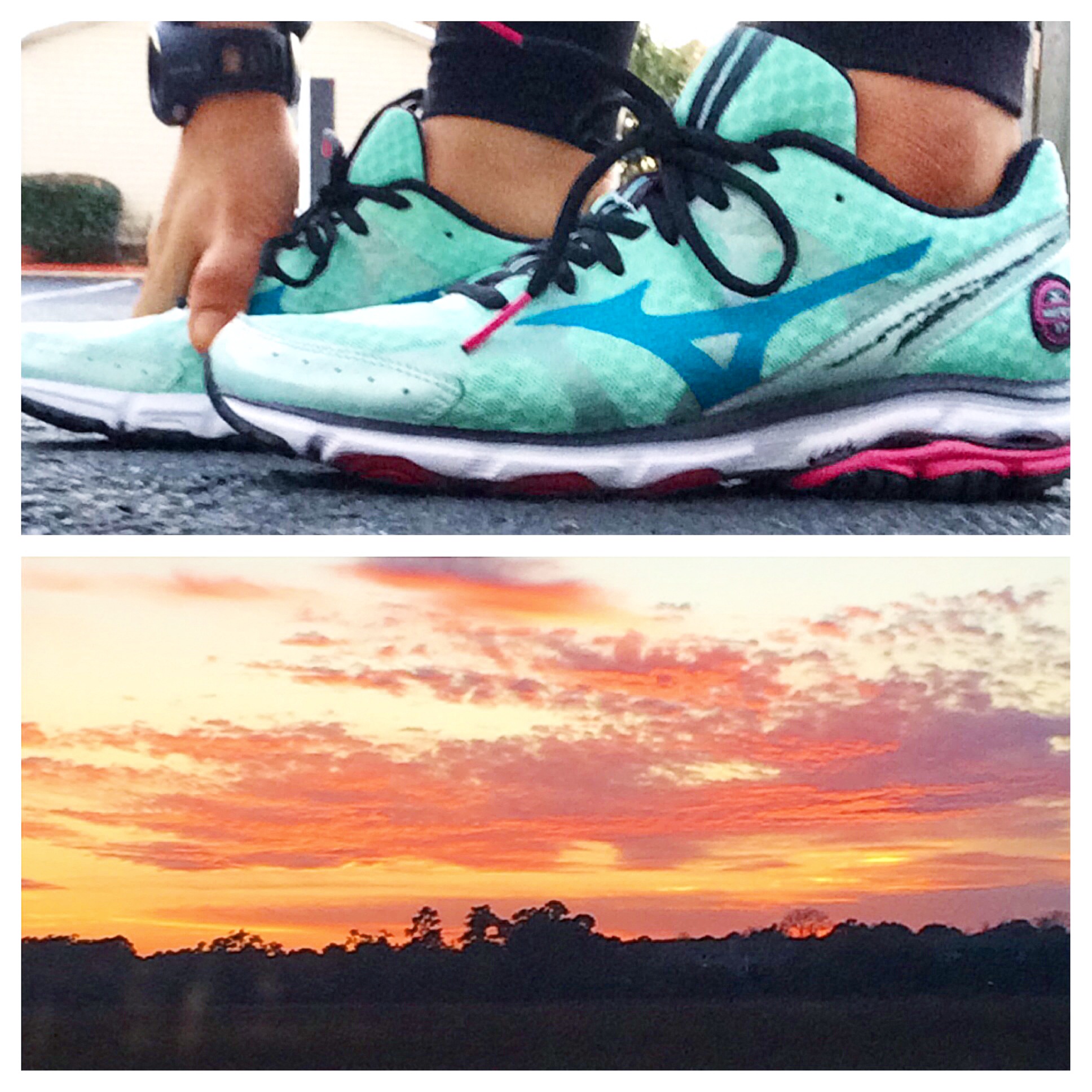 Sometimes I time my runs around these sunsets. Charleston, you gem. P.S. These are my current favorite running shoes – Mizuno Waverider 17.
Dinner.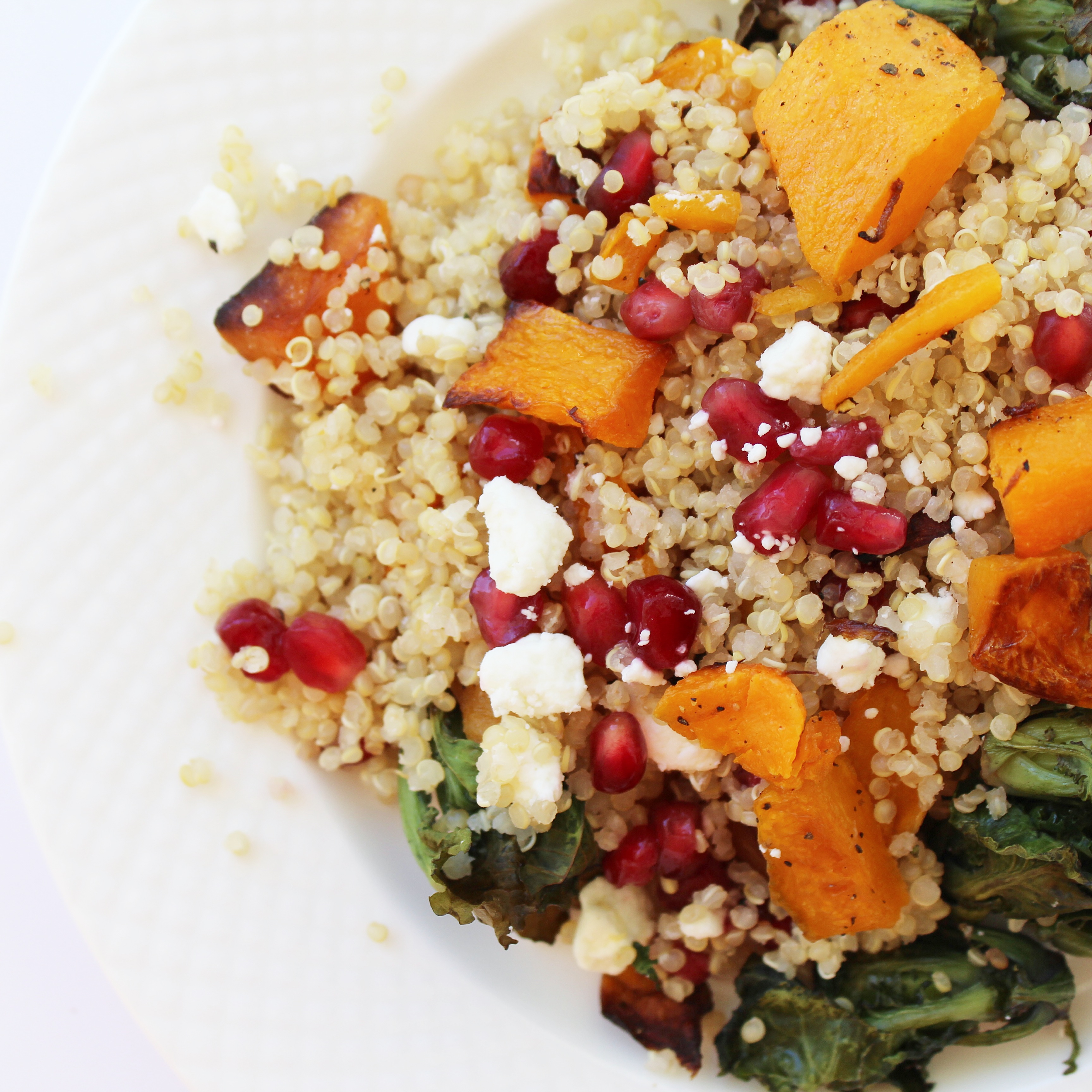 This quinoa salad that I'm sharing with you soon. It's a tasty one! Love it when I get to share my favorite foods with you because I get a big batch to eat during the week. It's a win-win all around.
Night.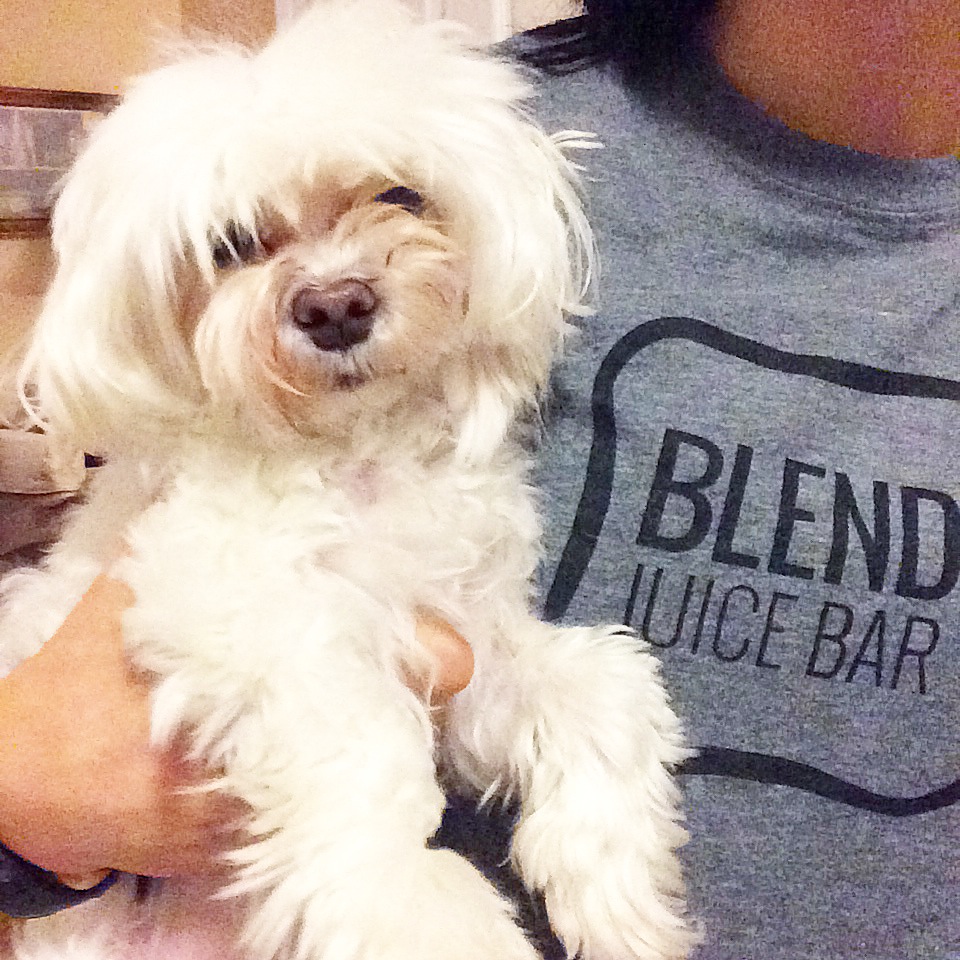 Ended my night with this little fur ball by my side and cozy (long-sleeved!!) tee from Blend.
And that's a wrap for this week's What I Ate Wednesday – thanks to Blend Juice Bar for letting me share all my shenanigans that day!
(Visited 106 times, 1 visits today)