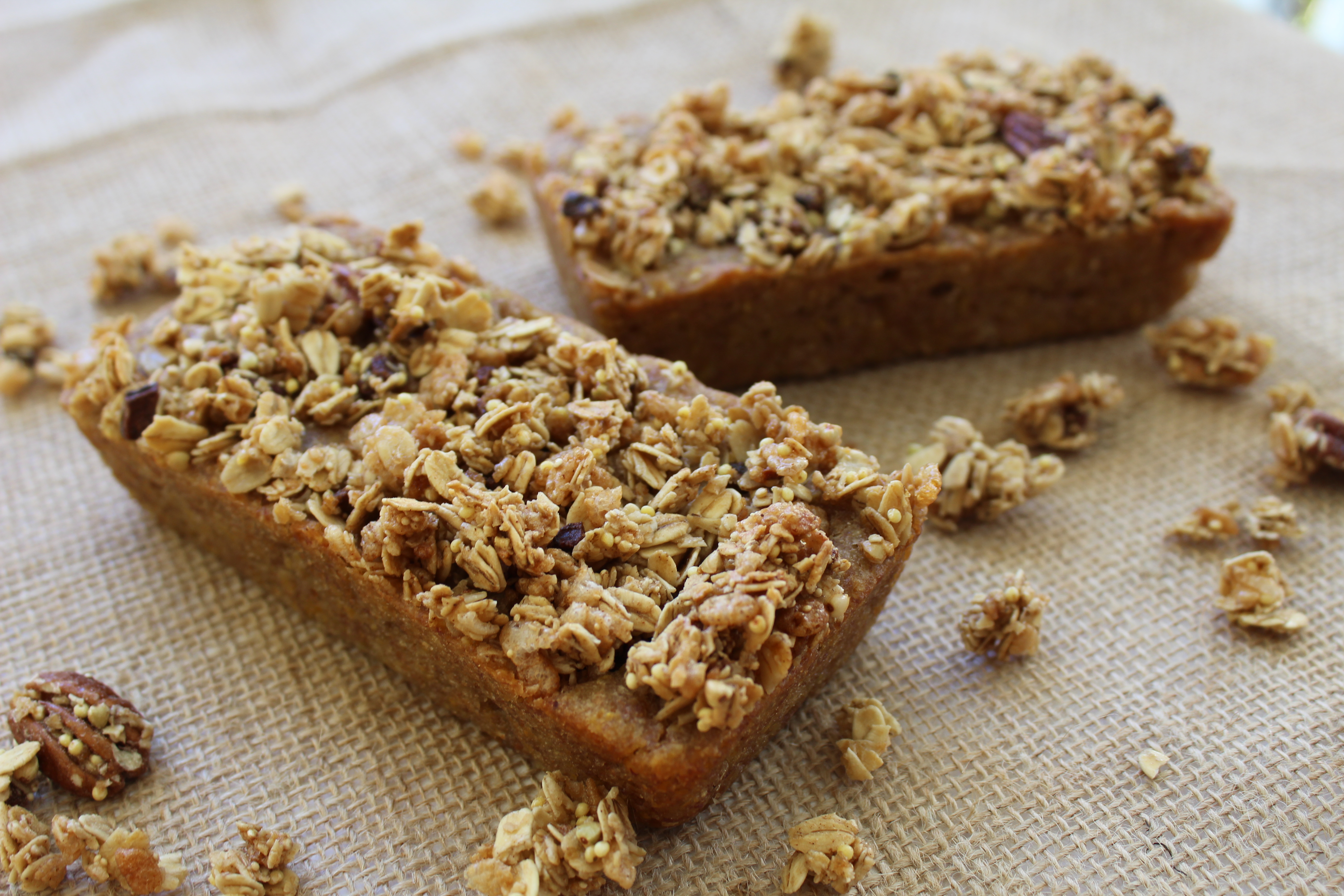 Happy Random Acts of Kindness Day!
I'm making your day that much better by sharing with you these absolutely adorable mini banana cornbread loaves – with a crunchy banana nut cluster crust (made from this KIND snacks banana nut cluster granola) Perfect for one but even better to share.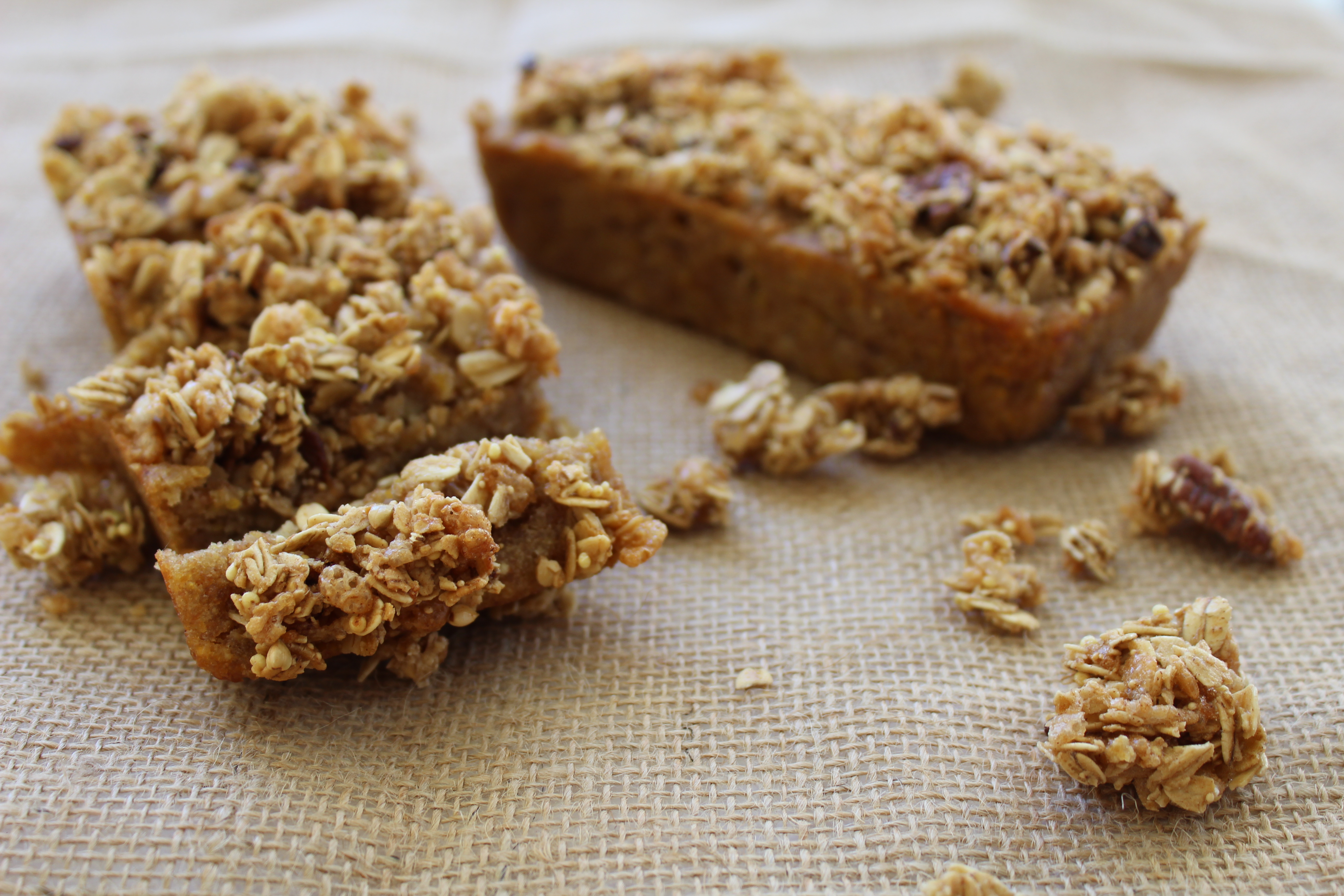 And, fact: food is SO much cuter in mini form.
Like, macaroons or dark chocolate Hershey Kisses or individual sized nut butter packs. So cute you wanna snatch em all up!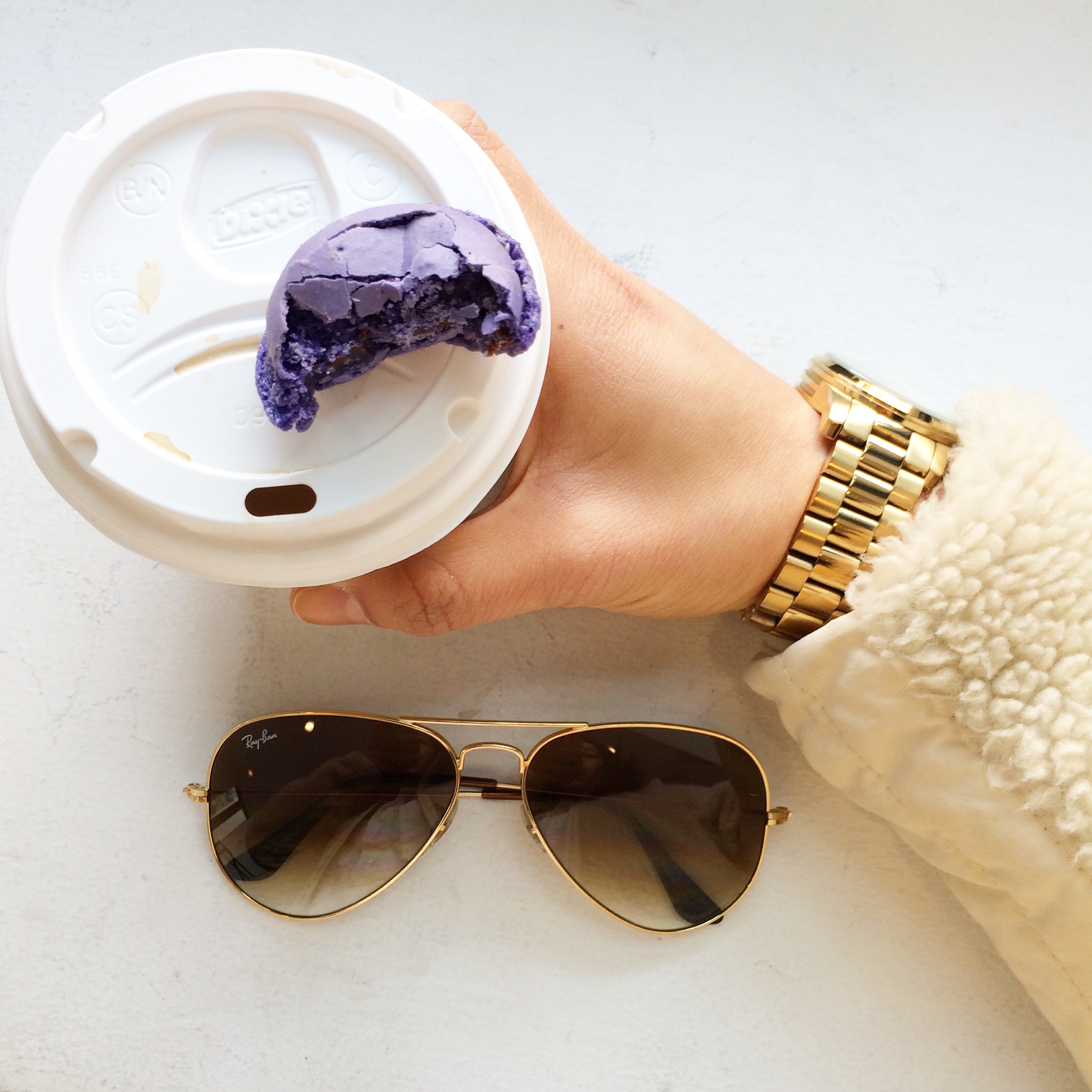 I love homemade cornbread. Cornbread is one of those foods that brings so much comfort. Curling up on the couch after a long day with a cup of warm soup and fresh baked cornbread….it's really the ideal situation on a cold day. My mom makes an awesome version – this is one of those recipes completely inspired by her.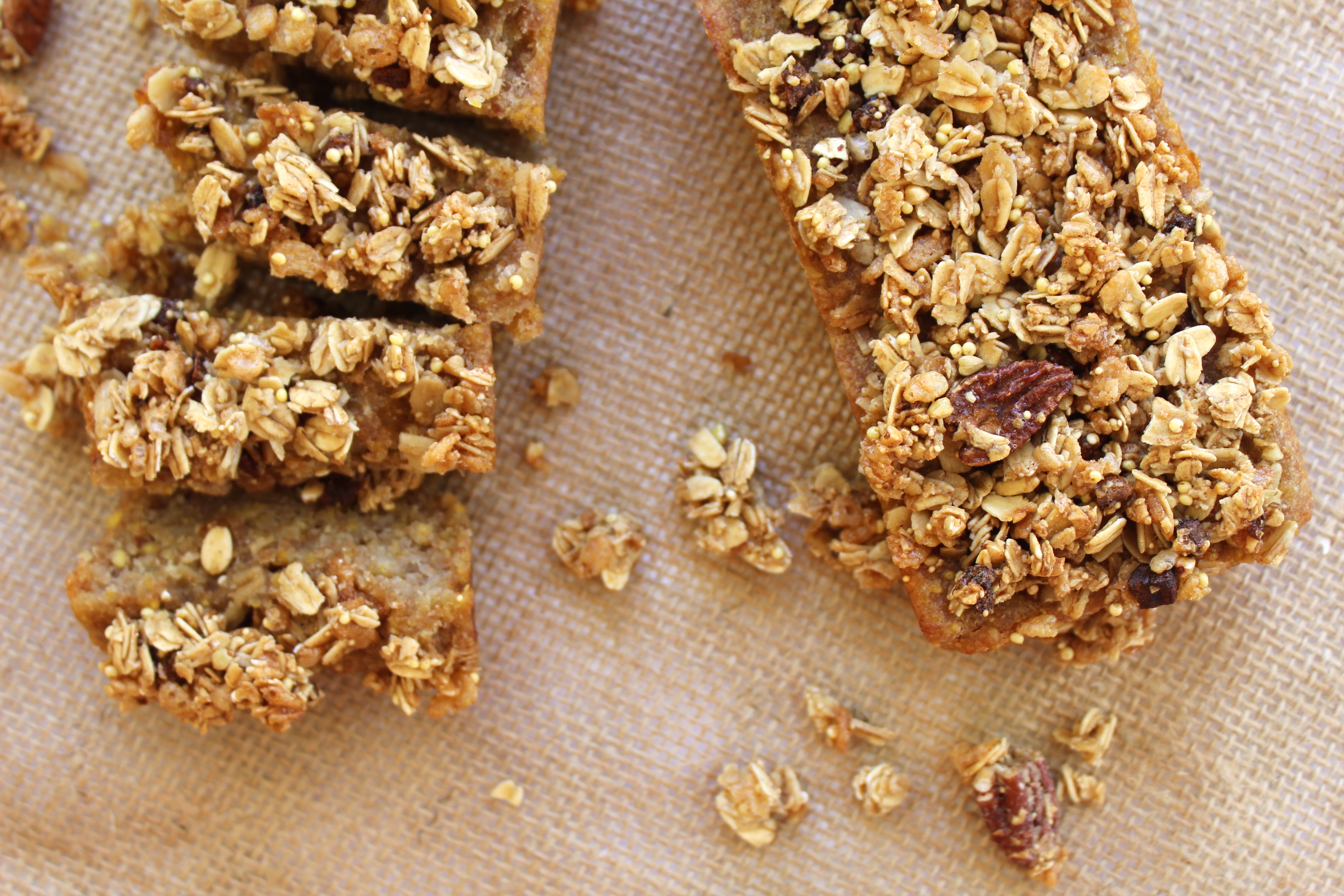 I've been making this recipe often lately and it just so happens to be vegan. Mainly cause I'm lazy on the weekdays this requires minimal ingredients, so I'm more inclined to make it. It's so easy you're in and out of the kitchen in 30 minutes. Mini-sized so it's not overwhelming and you can make one to keep for yourself or multiple loaves to share.
Cornbread is one of those recipes you can completely make yourself easily – and by doing so, it nixes all those store bought mixes with added fillers and sugars. I added a fun crust on top using KIND's banana nut cluster granola to give it an extra delicious twist and texture.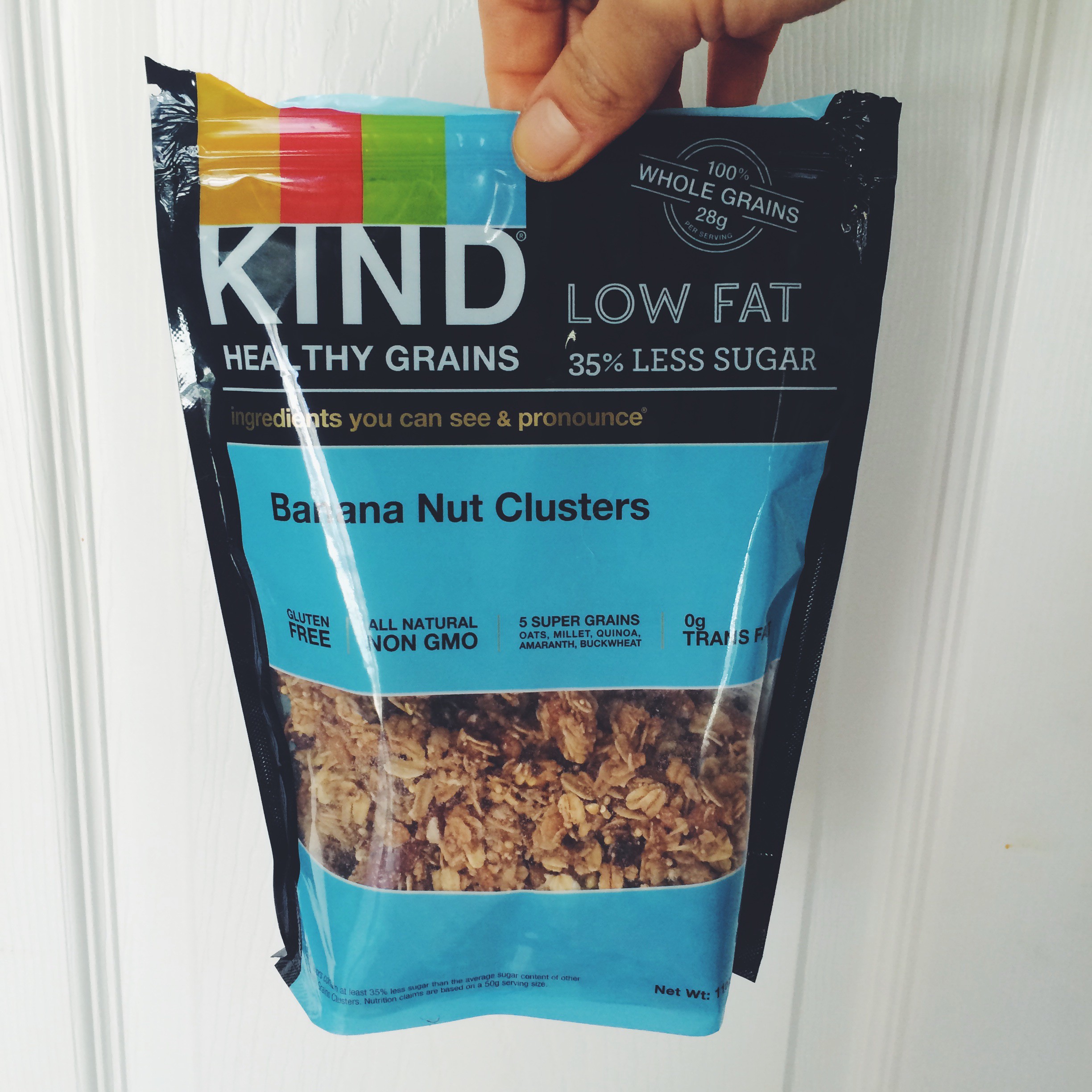 This granola tastes like banana nut muffins but in granola form. Which in my opinion is even better because I tend to have a thing for granola. I always eat the big clusters in there first – seriously you can't resist it either, don't deny it, my friend!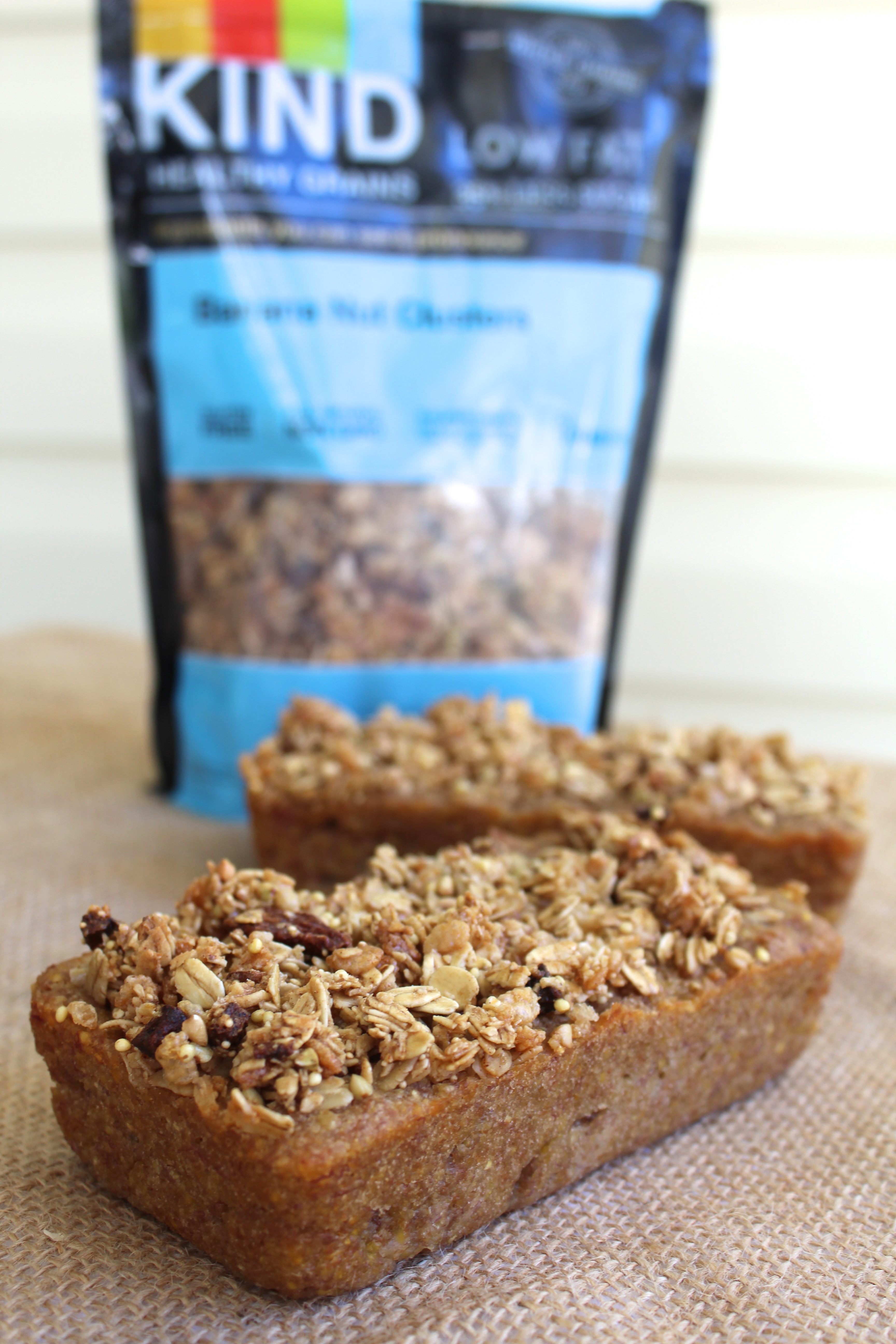 Oh, did I mention you really just need one dish (two if you count the baking pan!) Just toss everything into a mixing bowl, then pour into the baking pan. Easy clean-up and delicious cornbread. Aka more time to cuddle with this loaf on the couch and a glass of wine and Scandal. Olivia Pope would be so proud.
P.S. I used this cornmeal in this recipe. I like my cornbread to have a little texture!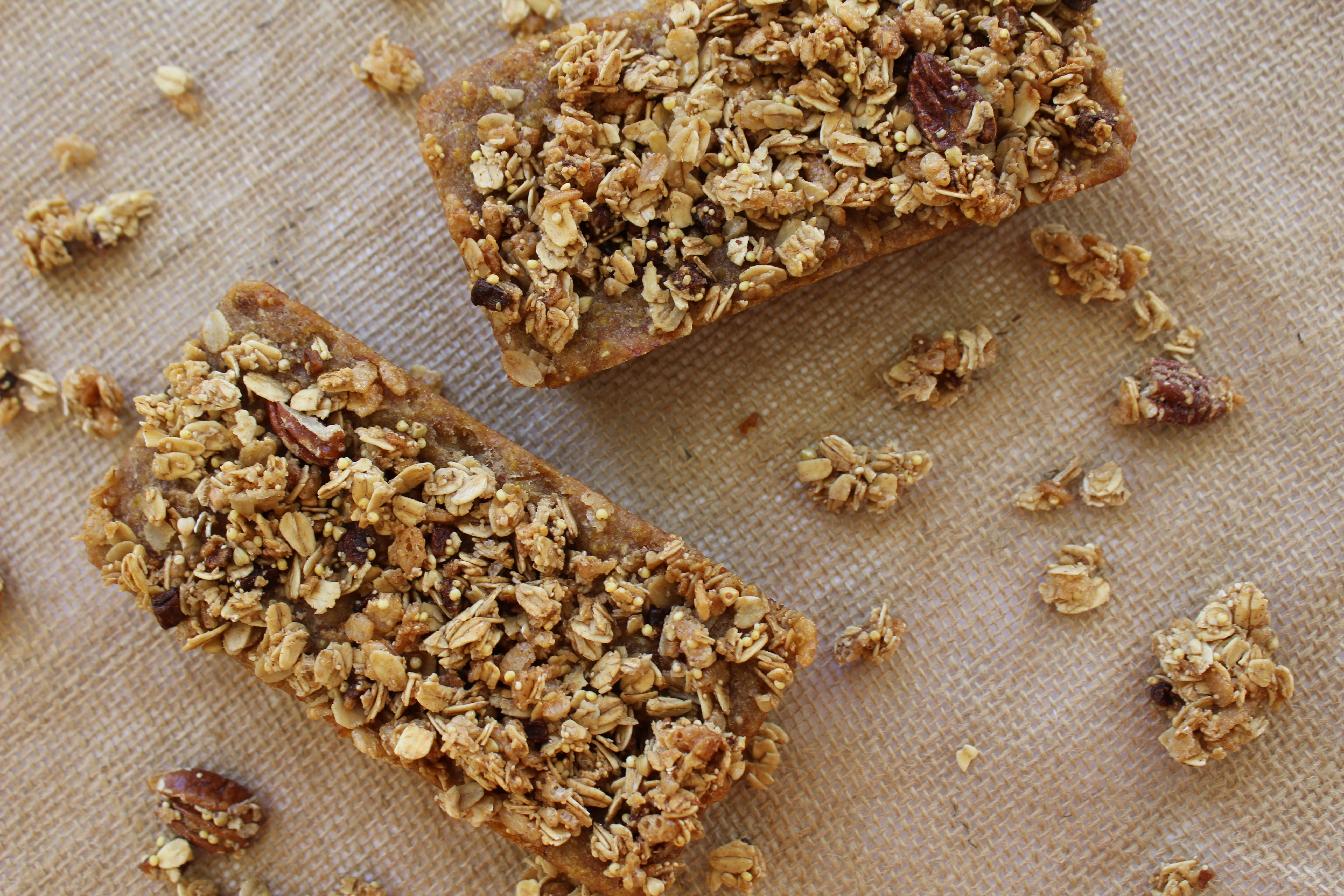 Since it's random acts of kindness day, I'm planning on bringing these to share at my work office today.
If you haven't already heard, Greatist and KIND snacks is a teaming up to bring a 28-Day Kindness Challenge this month – and it's definitely not too late to participate. Below is a calendar of ideas to add a little more kindness into your life. Share the love on social media using the hashtag #28daysofkind and a lucky winner gets a year's worth of KIND bars – that's a pretty delicious way to spend your year!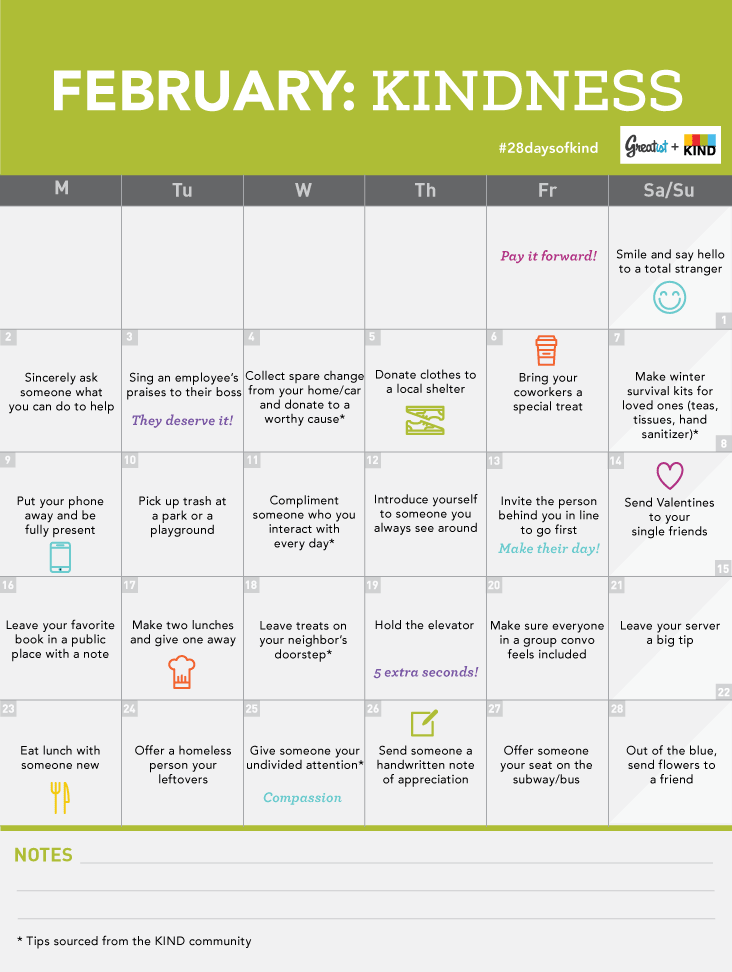 I love all the little things this calendar lists. And Just goes to show, even the smallest gestures things can speak volumes. Just like how this (mini) cornbread recipe speaks packs in a (big) flavor. Spread the love, friends!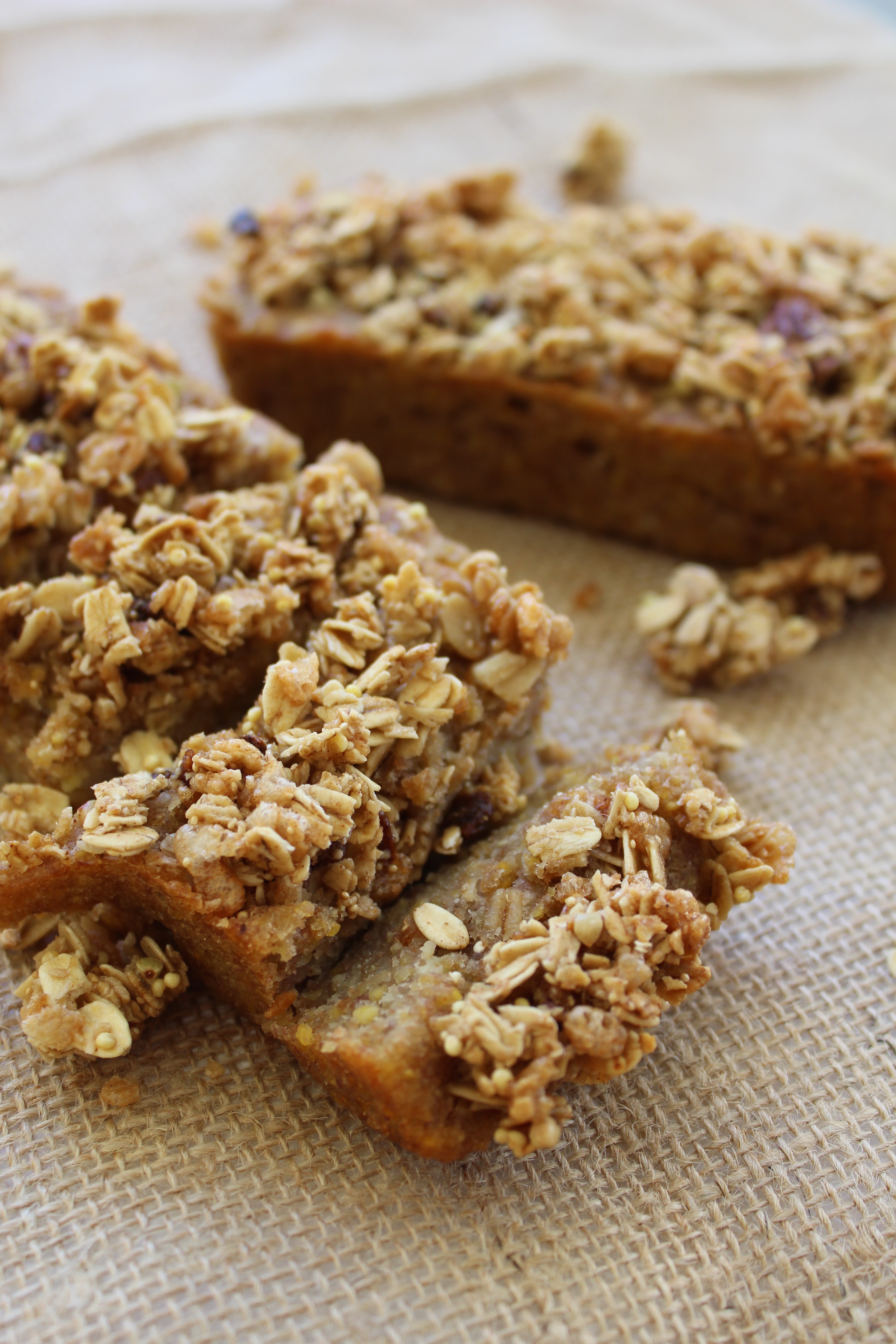 Mini Banana Cornbread Loaves with a Banana Nut Granola Crust
2015-02-07 19:29:17
A vegan sweet and savory cornbread with a crunchy granola crust.
Ingredients
1/2 cup cornmeal
1/2 cup spelt flour
1/2 cup unsweetened almond milk
2 bananas, mashed
3 tbsp maple syrup
2 tbsp coconut oil
1/2 tsp baking soda
1/2 tsp sea salt
1/3 cup Banana Nut KIND clusters granola
Instructions
Preheat oven to 350F.
Combine all ingredients and pour into baking pan.
Layer granola on top to form crust.
Bake for 20-25 minutes, or until the top turns a golden brown.
Nutrition Happens http://www.nutritionhappens.com/
(Visited 122 times, 1 visits today)