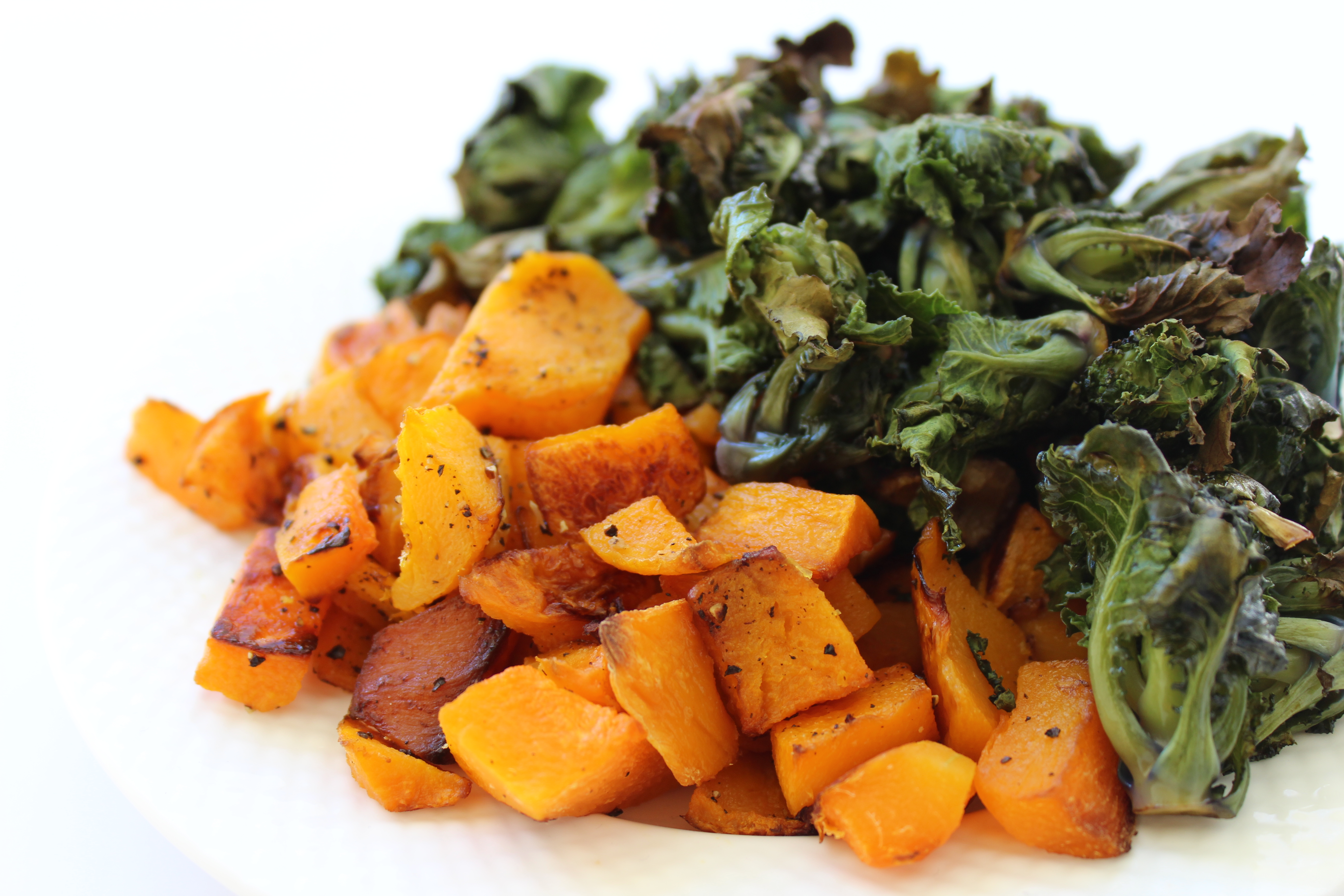 Aka all I've been craving lately.
I love to eat seasonally. And currently, I'm all about the citrus and winter vegetables (i.e. butternut squash and kale sprouts!). I always associate winter with oranges because when I was younger, my mom would give my brother and I both an orange after dinner for "dessert" – and I would only accept during the winter months because that's when citrus is the sweetest. I've always had a selective palate – once a foodie, always a foodie!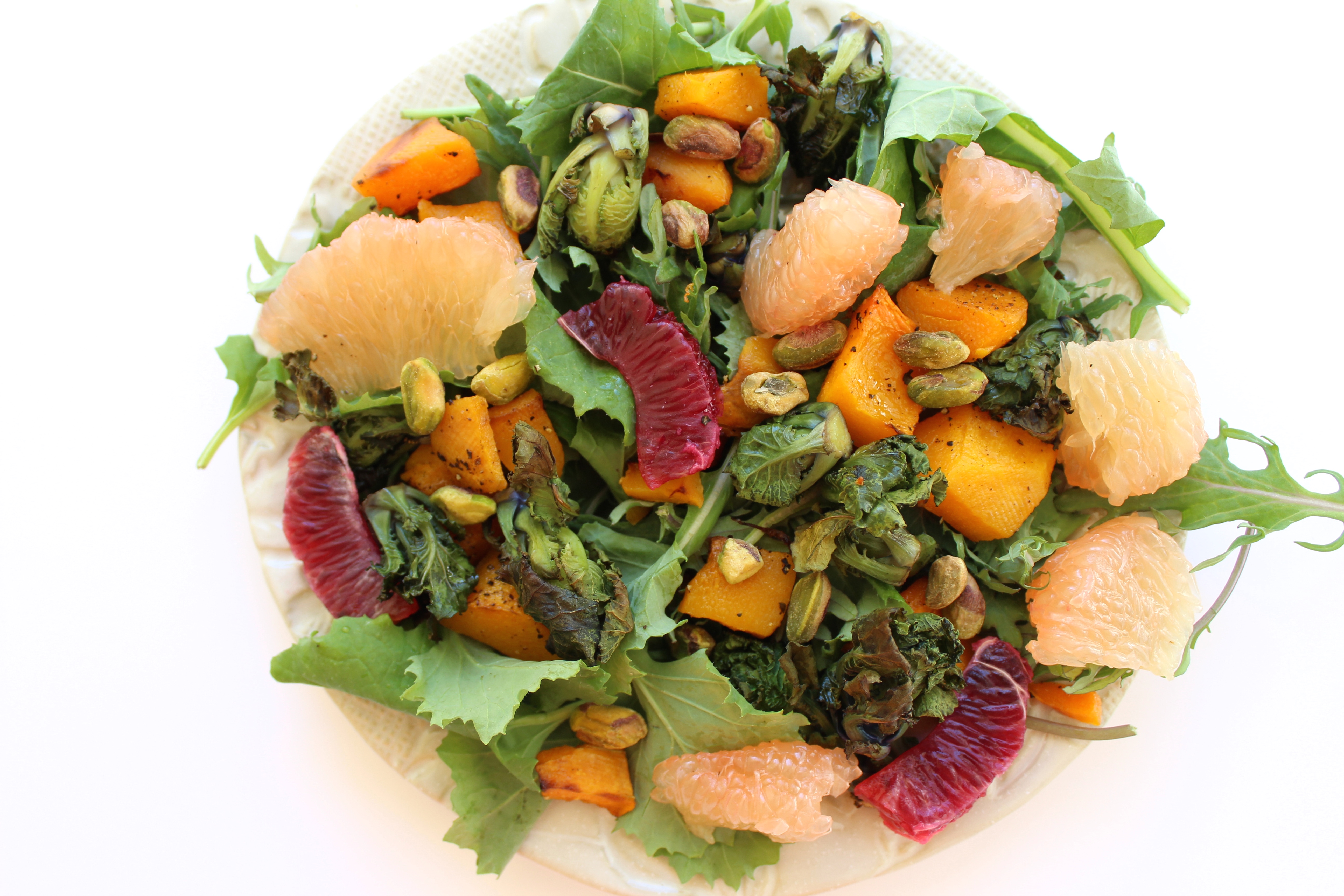 My favorite citruses currently are blood oranges and grapefruit – I've gone through those 2lb bags from Trader Joe's faster than I'd like to admit. I like my vitamin c!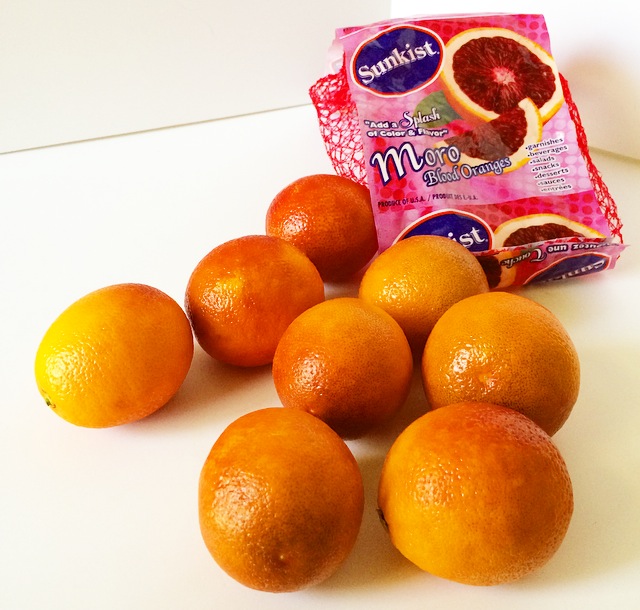 Also in the wintertime I definitely crave less salads and more warm foods. A big batch of roasted vegetables is like my version of a love letter. Want to be friends? Just bring me a bowl of perfectly roasted vegetables and it'll be the start of a perfect friendship. Life goals, ya know?
P.S. Here's a great video about how to section grapefruits and such. Practice makes perfect!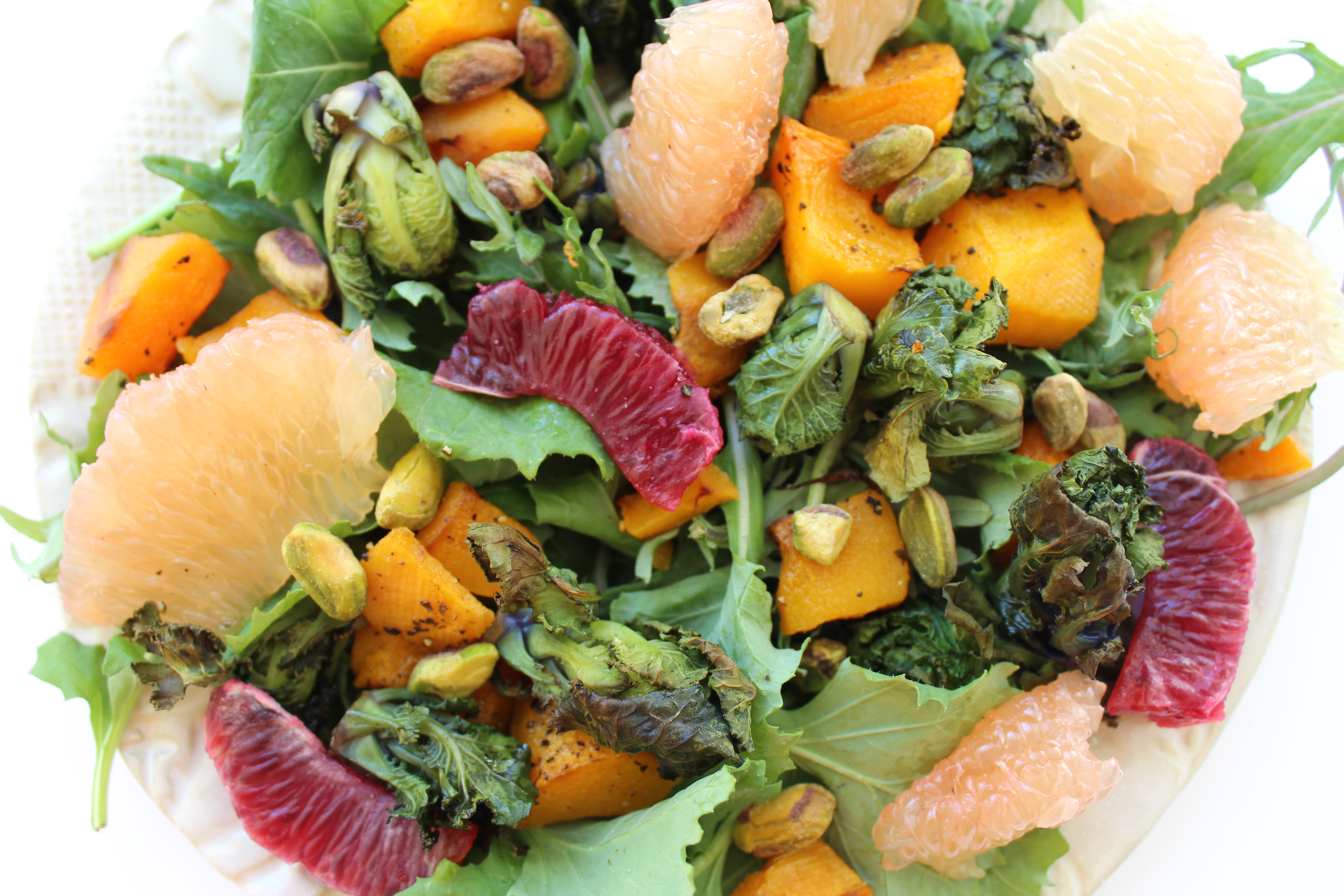 Any who, I think it's the coolest thing (nerd status) that our bodies know exactly what we need. Our cravings are often our bodies signal that we may be missing certain vitamins or minerals in our diet – I'm all for listening to my cravings!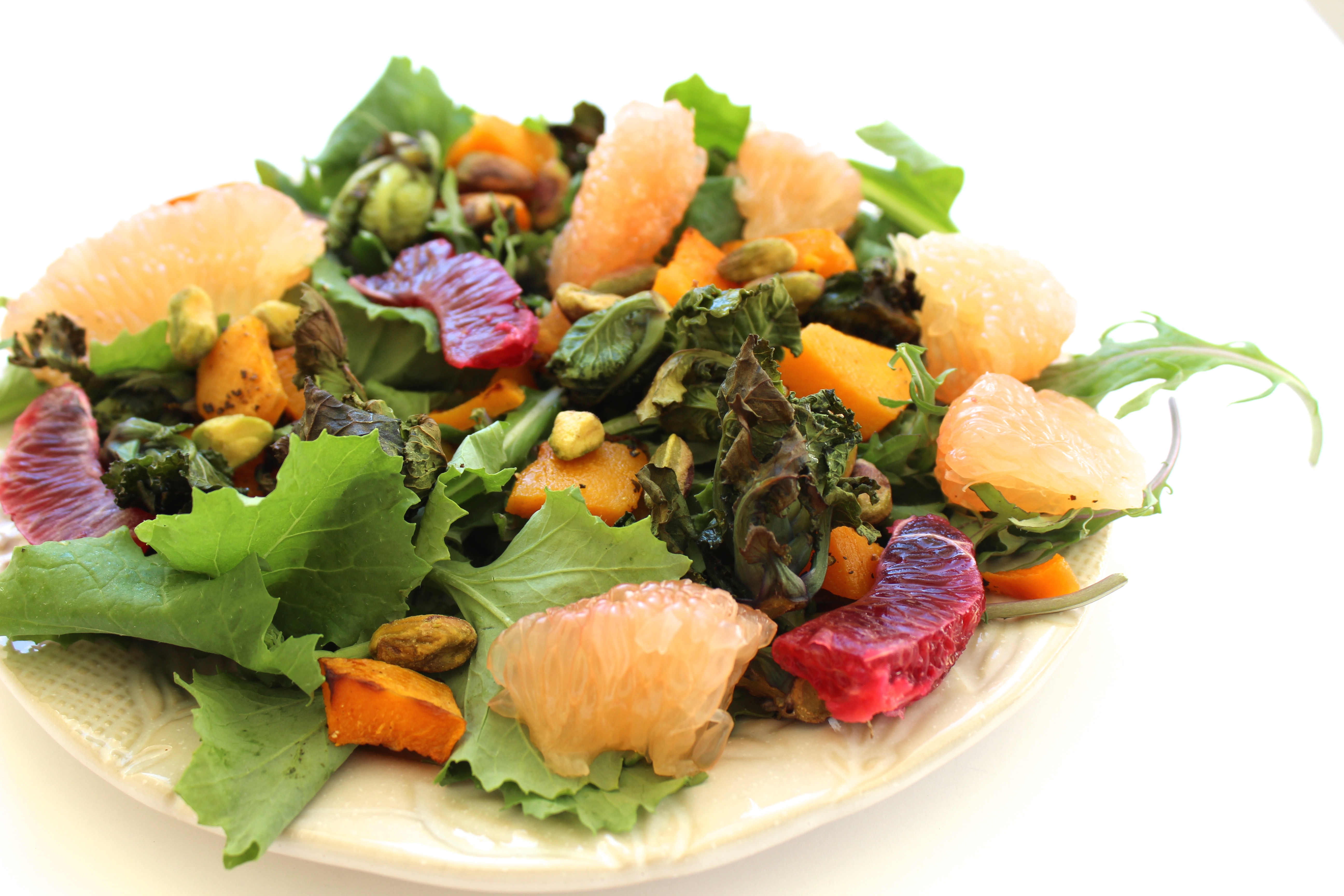 Oh, and can we talk about kale sprouts for a minute? It's a cross between kale and brussel sprouts for those of you who haven't spotted it yet. I found mine at Trader Joes. I love them better than brussel sprouts because they crisp up so much better in the oven – which makes for an amazing combination of textures in this salad.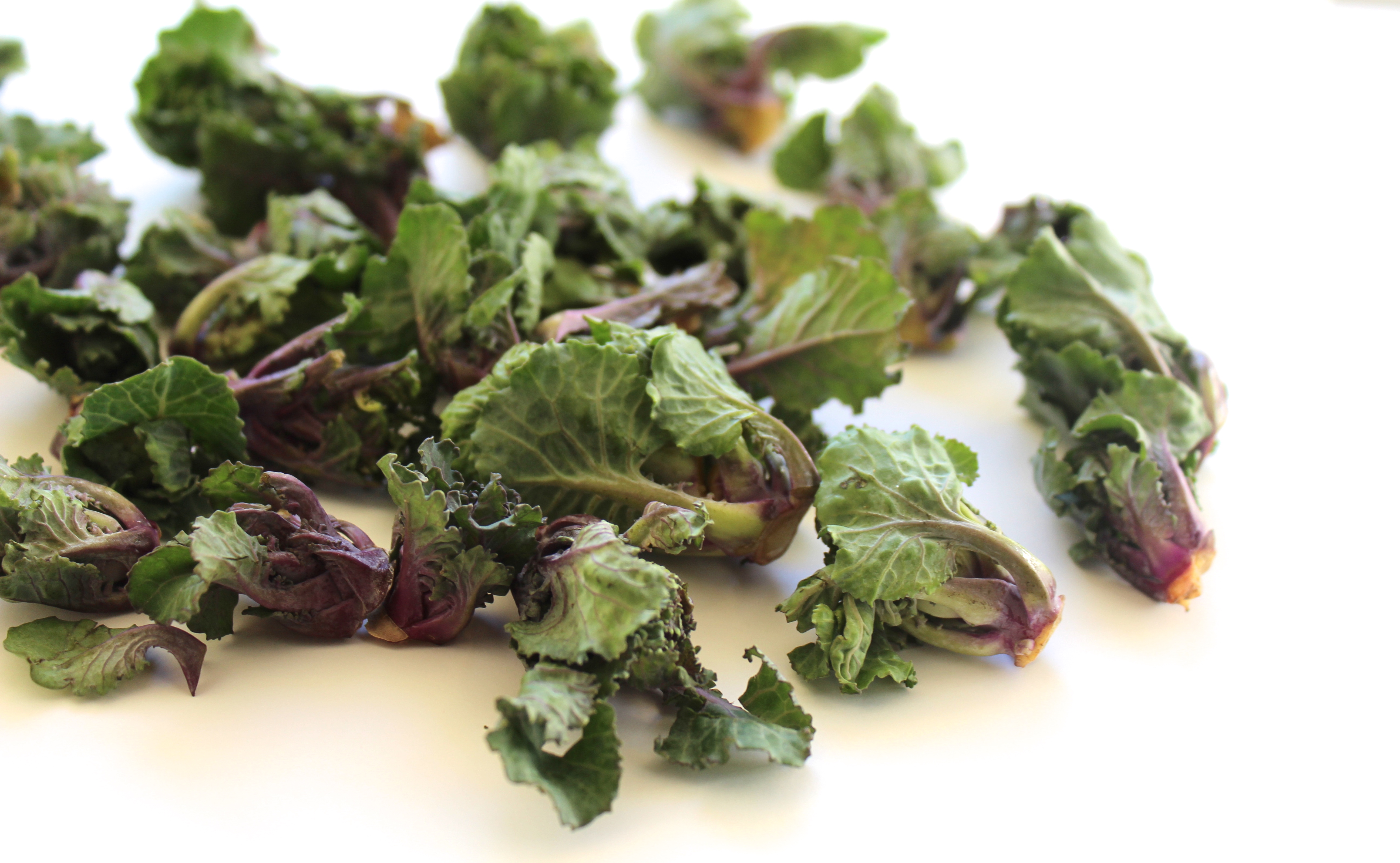 This salad combination is very winter appropriate, combining roasted kale sprouts, butternut squash, pistachios and citrus together with kale in a light and refreshing dressing. Kale works with dressings that are a bid more acidic to help break down its tough texture – so the lime is clutch. I used baby kale in this recipe so that's not really an issue, but if you are using regular kale, make sure you massage it a bit to help make the kale more tender.
Another reason I love this combination? Versatility. Just sub in your choice of greens, roasted vegetables, and citrus. The combinations are endless!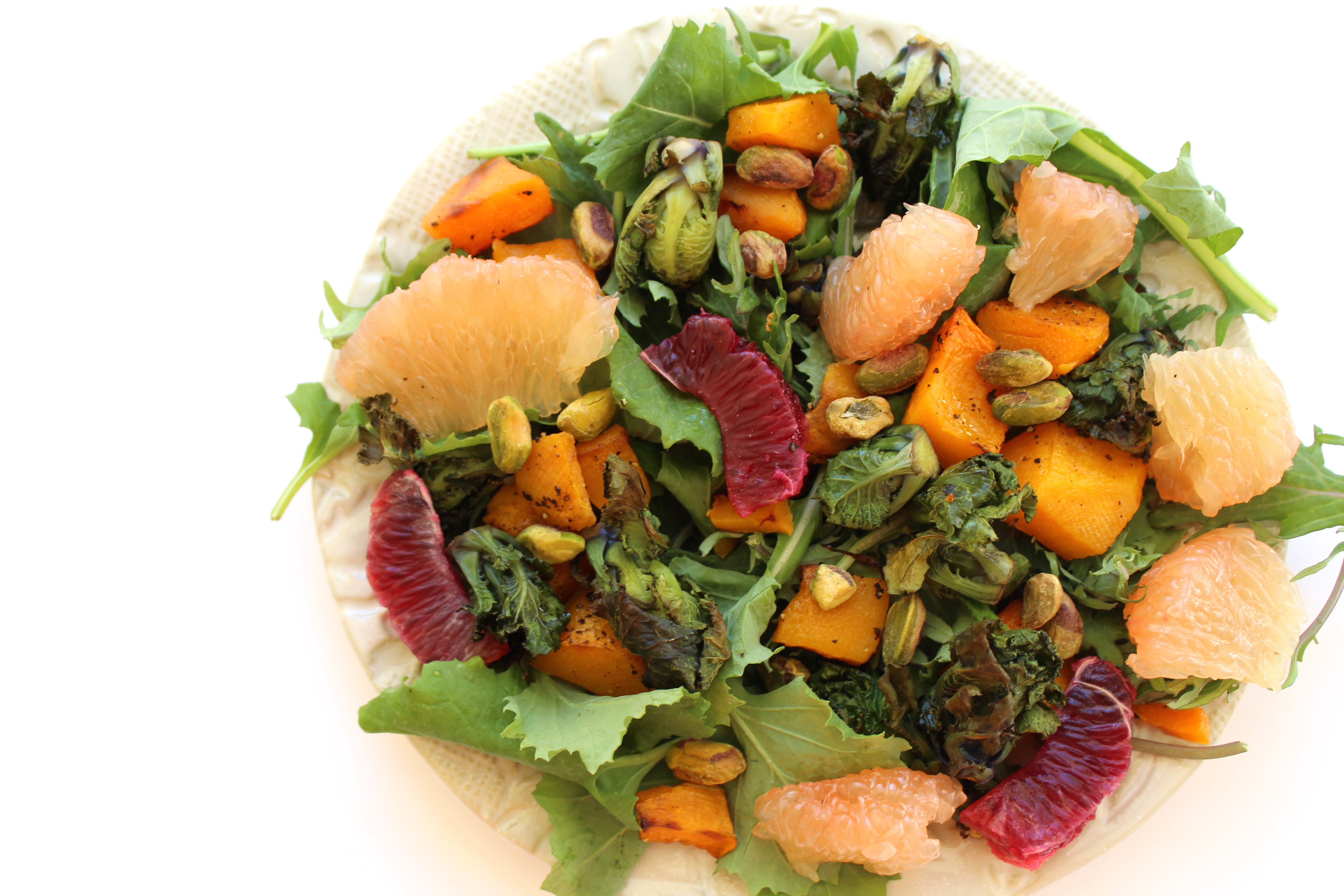 Citrus, Pistachio, and Roasted Vegetable Salad
2015-02-15 18:21:22
Roasted butternut squash and kale sprouts tossed with grapefruit, blood oranges, and pistachios in a honey lime dressing.
Ingredients
1 pack baby kale ( I used Trader Joe's)
2 cups butternut squash, diced
2 cups kale sprouts
1 medium grapefruit, sectioned
1 small blood orange, sectioned
1 tbsp coconut oil
3 tbsp pistachios (shelled)
For dressing
3 tbsp extra virgin olive oil
2 tbsp honey
1 lime
Instructions
Preheat oven to 400F.
Toss butternut squash and kale sprouts in coconut oil, garlic powder, and black pepper (or your preference spices) and roast in oven for 20 minutes, or until your liking.
Mix together olive oil, honey, and freshly squeezed lime into a separate bowl.
Toss together kale, butternut squash, kale sprouts, and citrus in large salad bowl.
Drizzle dressing over the top.
Add pistachios and serve.
Notes
Can sub kale sprouts with brussel sprouts.
Can sub kale with spinach.
Can also sub in your choice of citrus.
Nutrition Happens http://www.nutritionhappens.com/
(Visited 81 times, 1 visits today)