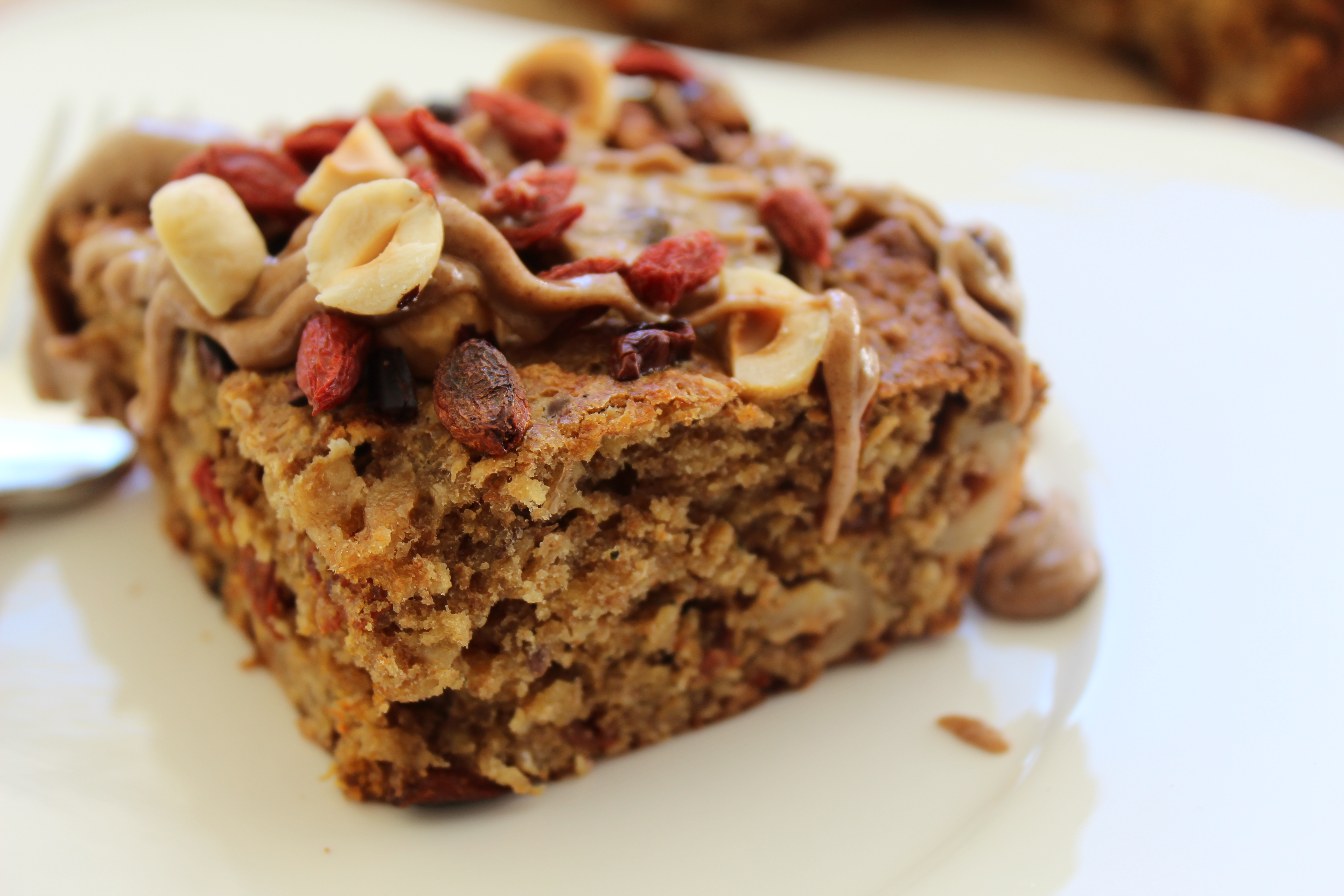 Oh my banana bread.
I've got a good one for you today. And bonus: it makes your house smell SO good. Just in time for Valentine's Day too, in case you wanna spruce up your place a bit before your significant other comes over for dinner. Like burning a banana bread candle but better because you get to eat it too (I got you covered with dessert part!!).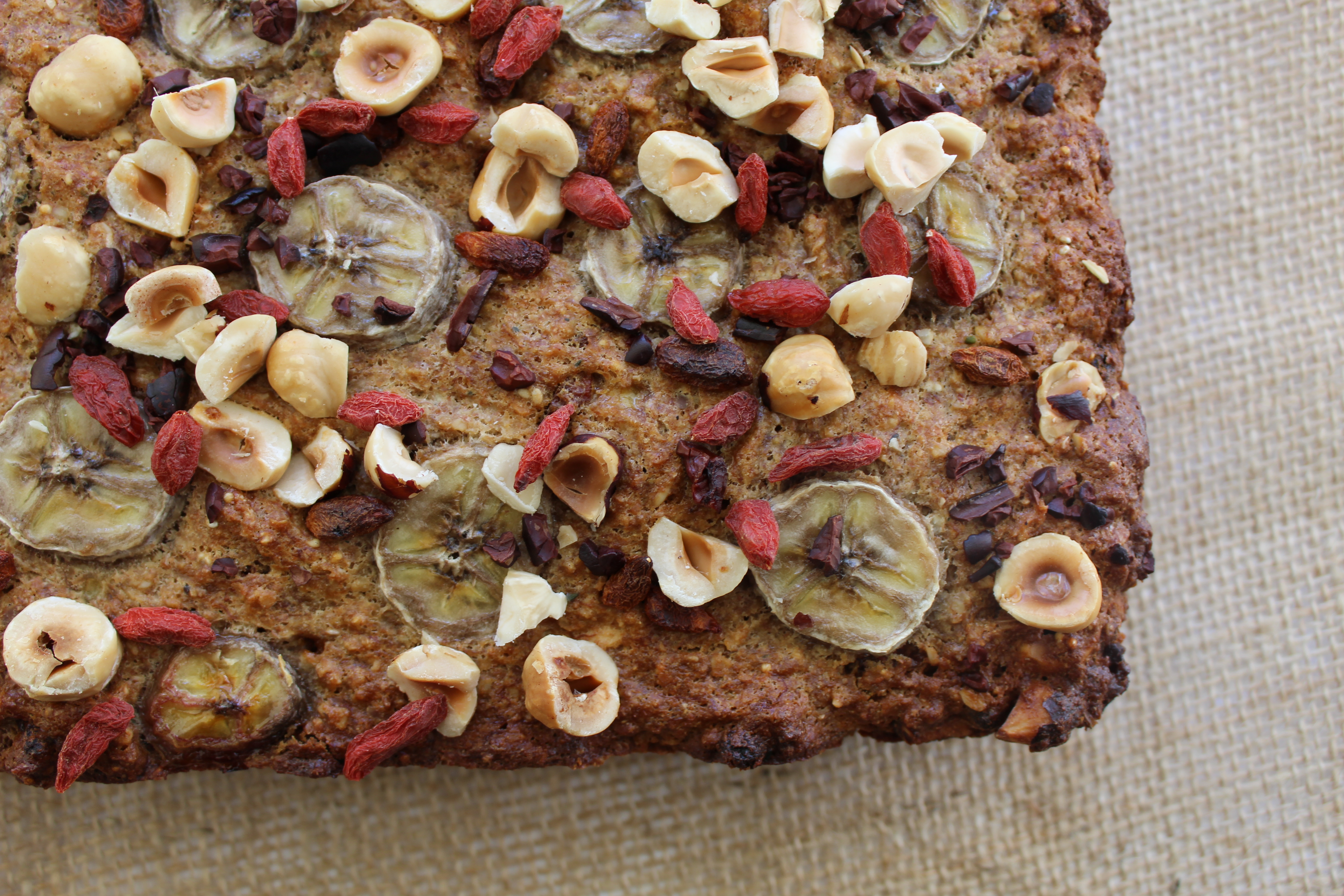 If you have been an avid follower of mine on Instagram, you've probably noticed that goji berries make a frequent appearance in my meals.
It's definitely one of those items you often see these days referred to as a "superfood" – some might even lump it under the "health trend" category. Google it and you'll find pages of information on this powerful little fruit.
However, the history of goji berries date way back to ancient medicinal practices in the Eastern culture. I grew up eating goji berries – my grandmother was a pediatrician who practices holistic nutrition. I remember when I was younger, she was always talking about goji berries and its benefits for vision health.
And right Grandma Nutrition Happens was (she never fails to impress me with her knowledge of health!). One serving of goji berries (1 oz) contains 140% of your daily Vitamin A (source) – [Vitamin A aids in visual health.] In addition, goji berries can be great source of Vitamin C and Iron – along with many other trace minerals and vitamins (source). So as a kid, I ate goji berries like they were candy (still do, actually).
While there aren't enough evidence (according to health regulations via the FDA) to claim that goji berries are a "cure-all" (which, there is not just "one" food that is), it's still something under almost every health nut's radar. There is no denying that goji berries are a great way to add some extra nutrition into your day.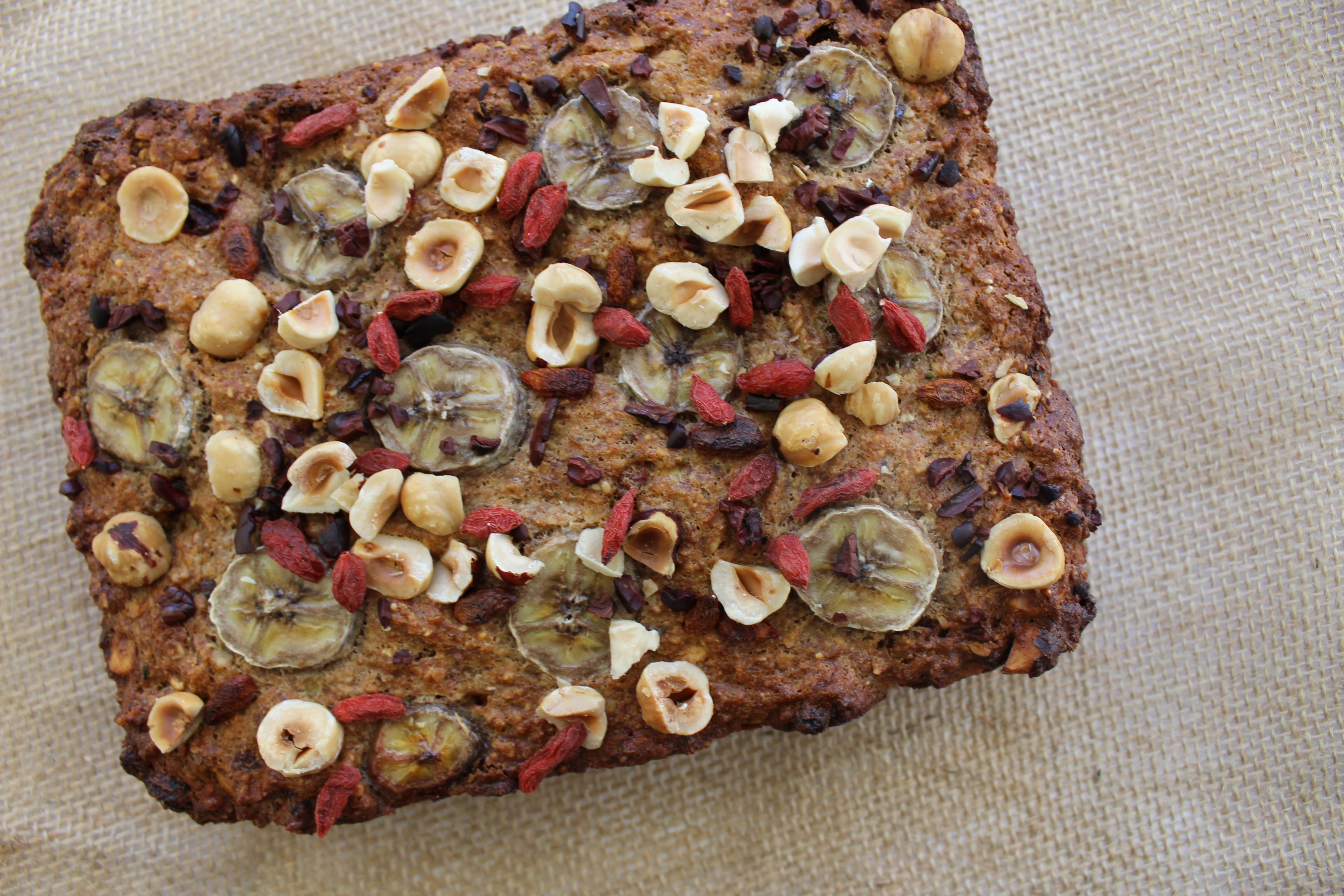 Plus, it's a got a great chewy texture and a slight tartness that I love. It's pretty much perfect in my opinion for any dish – tossed in granola, mixed in a bowl of yogurt, or combined to make some homemade trail mix.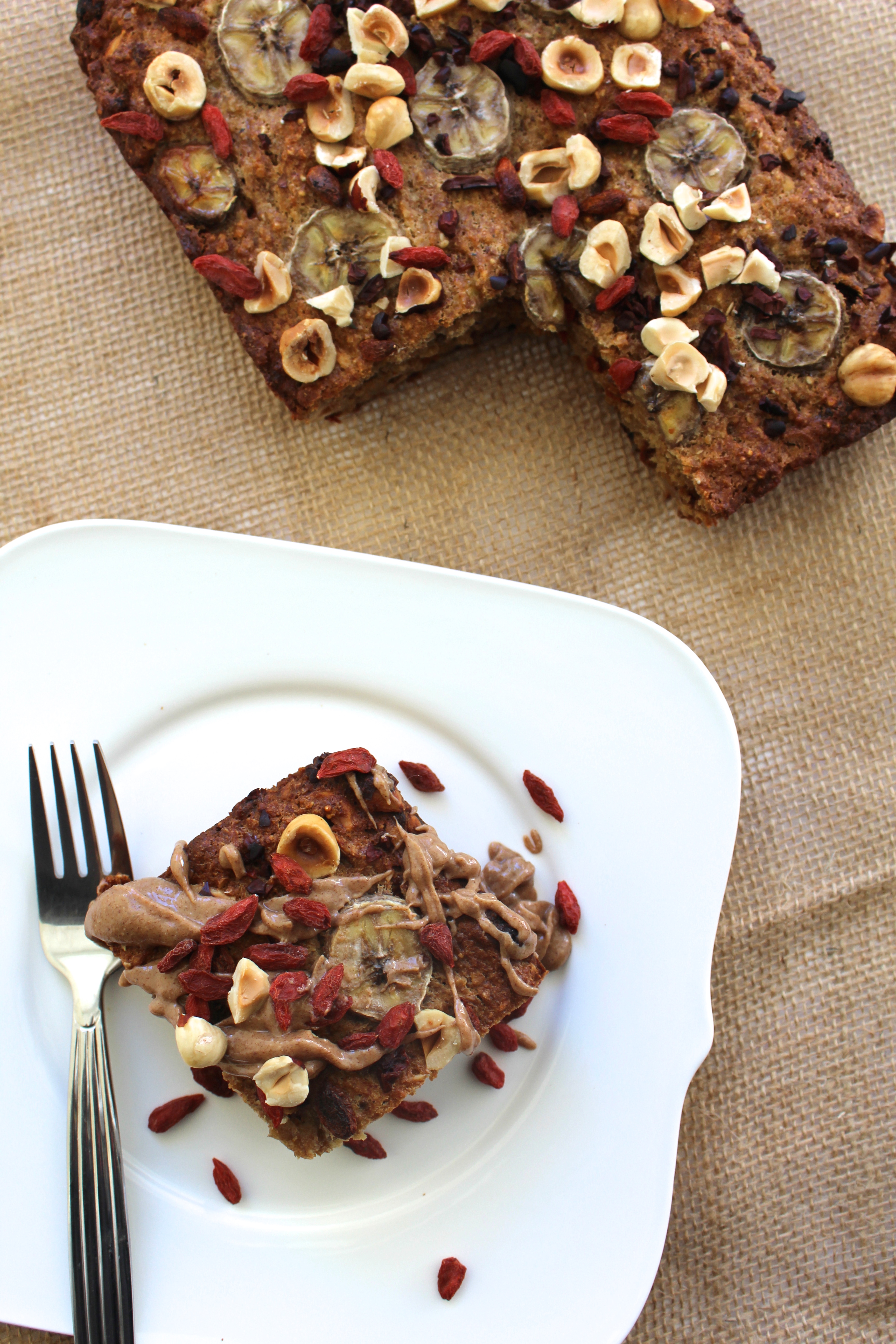 Or in today's case, banana bread – with hazelnuts. Packed with all the good things (fiber and healthy fats and complex carbs, oh my!) because you deserve it – so have it for breakfast and dessert. You rebel. I like your style.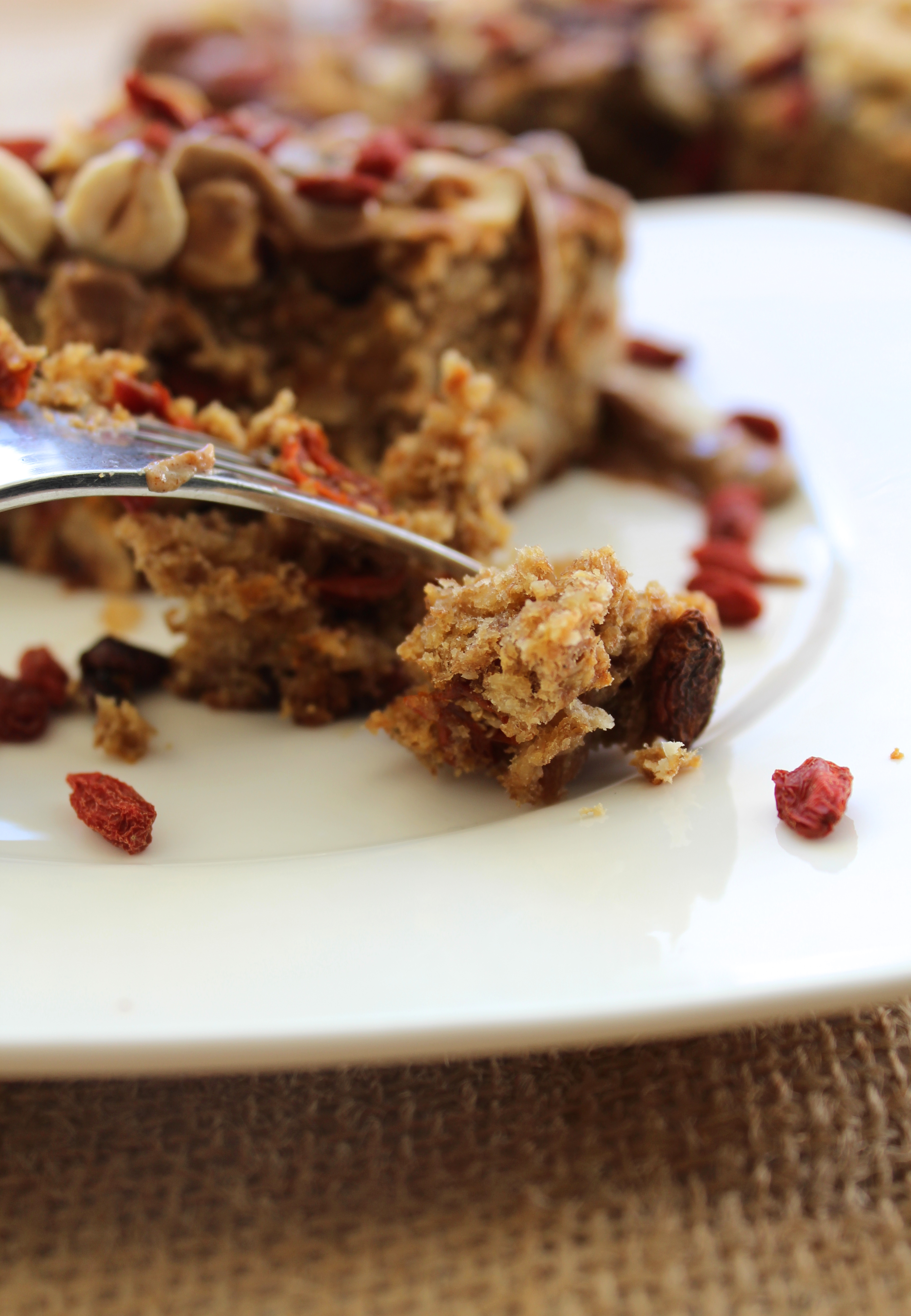 You can totally throw in chocolate chips too, but I left those out today because I figured you've probably gotten your Valentine's Day chocolate fix in already (Thanks, Target. And your dollar bins.) – so I helped you out a little further by adding some fruit into your day. Hello, bananas (bread)!!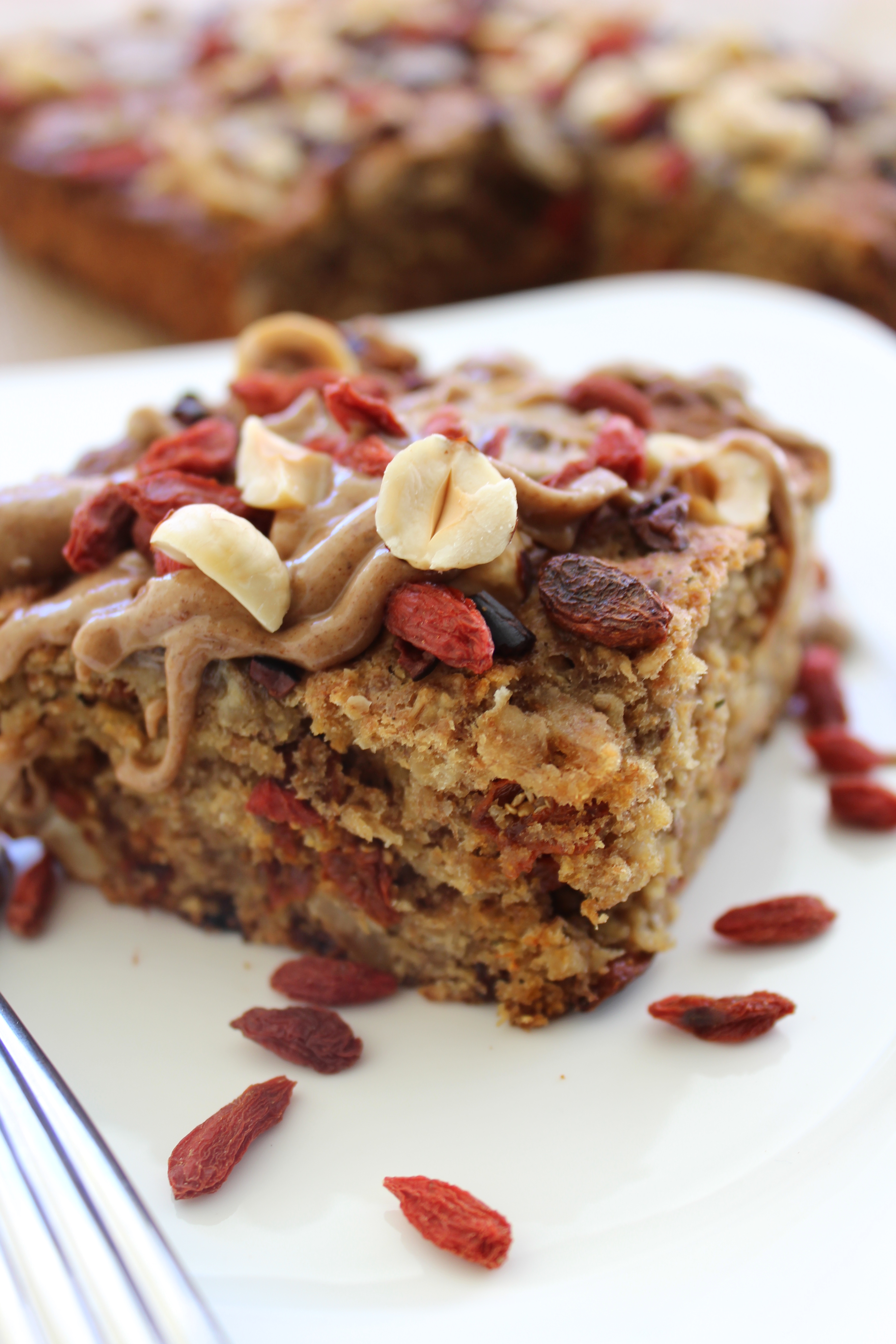 Hazelnut and Goji Berry Banana Bread
2015-02-06 21:09:53
A good for you, anytime of the day banana bread with the help of hazelnuts and goji berries.
Ingredients
1 cup Purely Elizabeth's Original Oatmeal
1 cup spelt flour
2 tsp baking powder
1/4 cup + 2 tbsp coconut oil, melted
1/2 cup coconut sugar
2 eggs
3 bananas, mashed (plus a few extra slices for garnish)
1/2 cup hazelnuts, chopped
2/3 cup goji berries
1 tbsp chia seeds (optional)
Instructions
Preheat oven to 350F.
Spray a 9 inch loaf pan with cooking spray and line sides with parchment paper.
Mix together coconut oil, coconut sugar, and eggs together in bowl and slowly fold in mashed bananas.
In a separate bowl, combine spelt flour, oatmeal, and baking powder. Add the liquid mixture above and beat until smooth.
Add in hazelnuts and goji berries and stir well.
Pour mixture into a pre-sprayed 9-inch loaf pan.
Top with additional goji berries, bananas, and hazelnuts as desired.
Bake for 55-60 minutes, or until the loaf has risen and a toothpick inserted comes out clean.
Let cool for 10 minutes before slicing.
Notes
*Flax eggs can be substituted for regular eggs to make the recipe vegan.
Nutrition Happens http://www.nutritionhappens.com/
(Visited 346 times, 1 visits today)