Soooo I get you. You made my last cauliflower dish and still have a ton of cauliflower leftover because it was damn delicious. But just like how you kinda wanna repeat that last outfit from Tuesday, you actually kinda don't cause we all know we can't be "that" girl.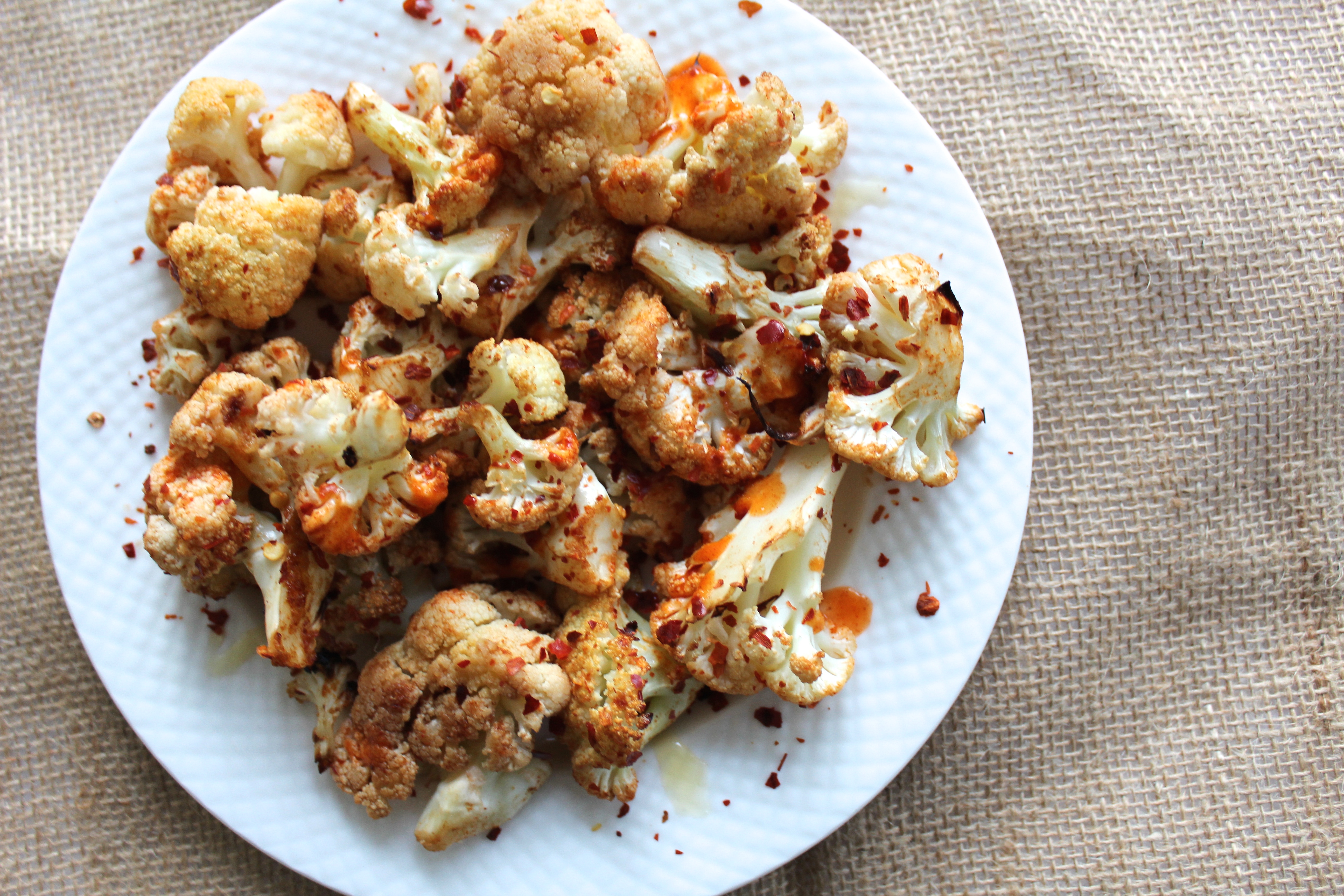 Yeah, I get you.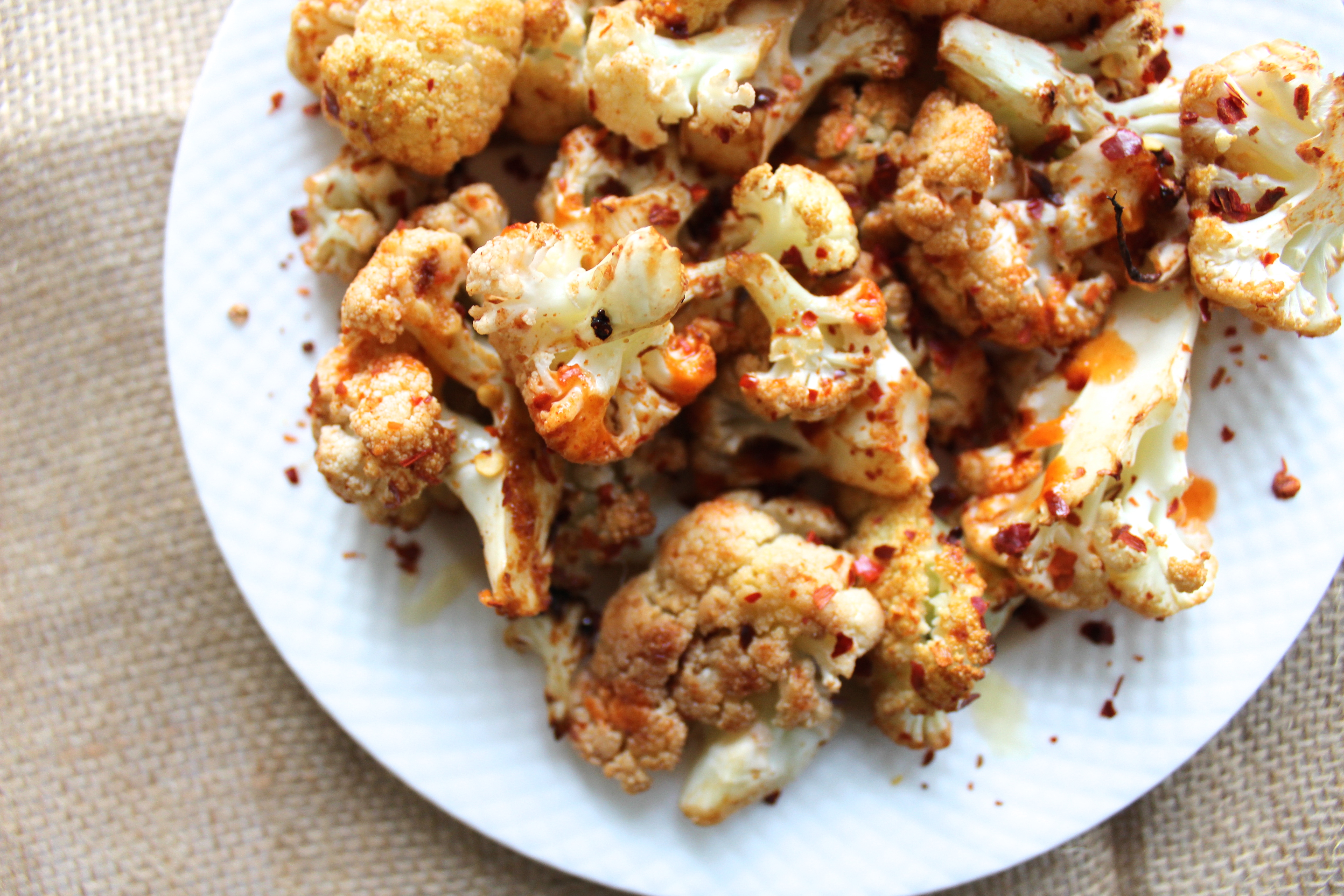 Here is another really fabulous way to spice up (literally) your favorite pale cruciferous vegetable – with lots of hot sauce!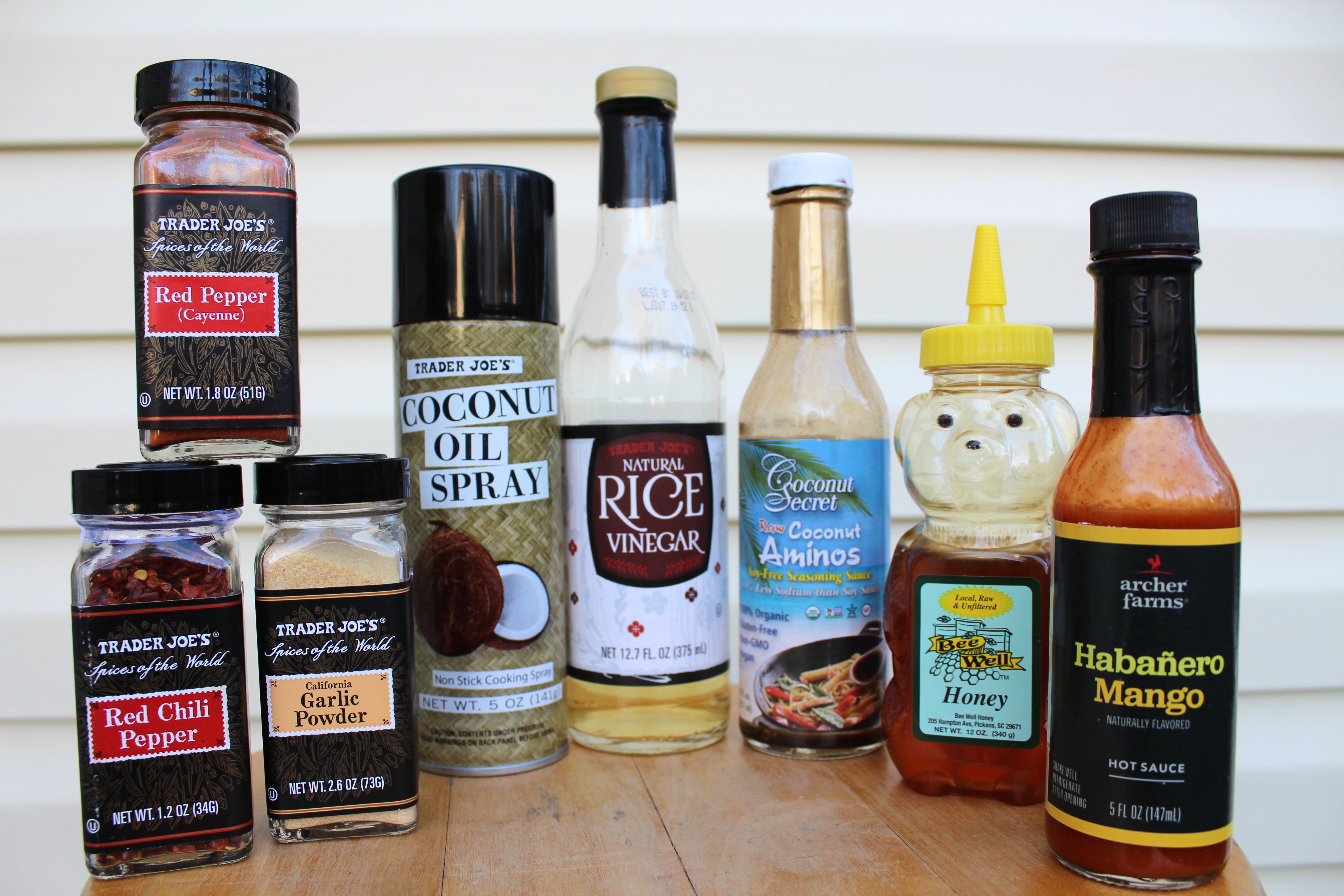 I used the habanero mango hot sauce from Target (Archer Farms) for this one, but really, you can sub in your favorite. Everyone's got time for some Cholua action!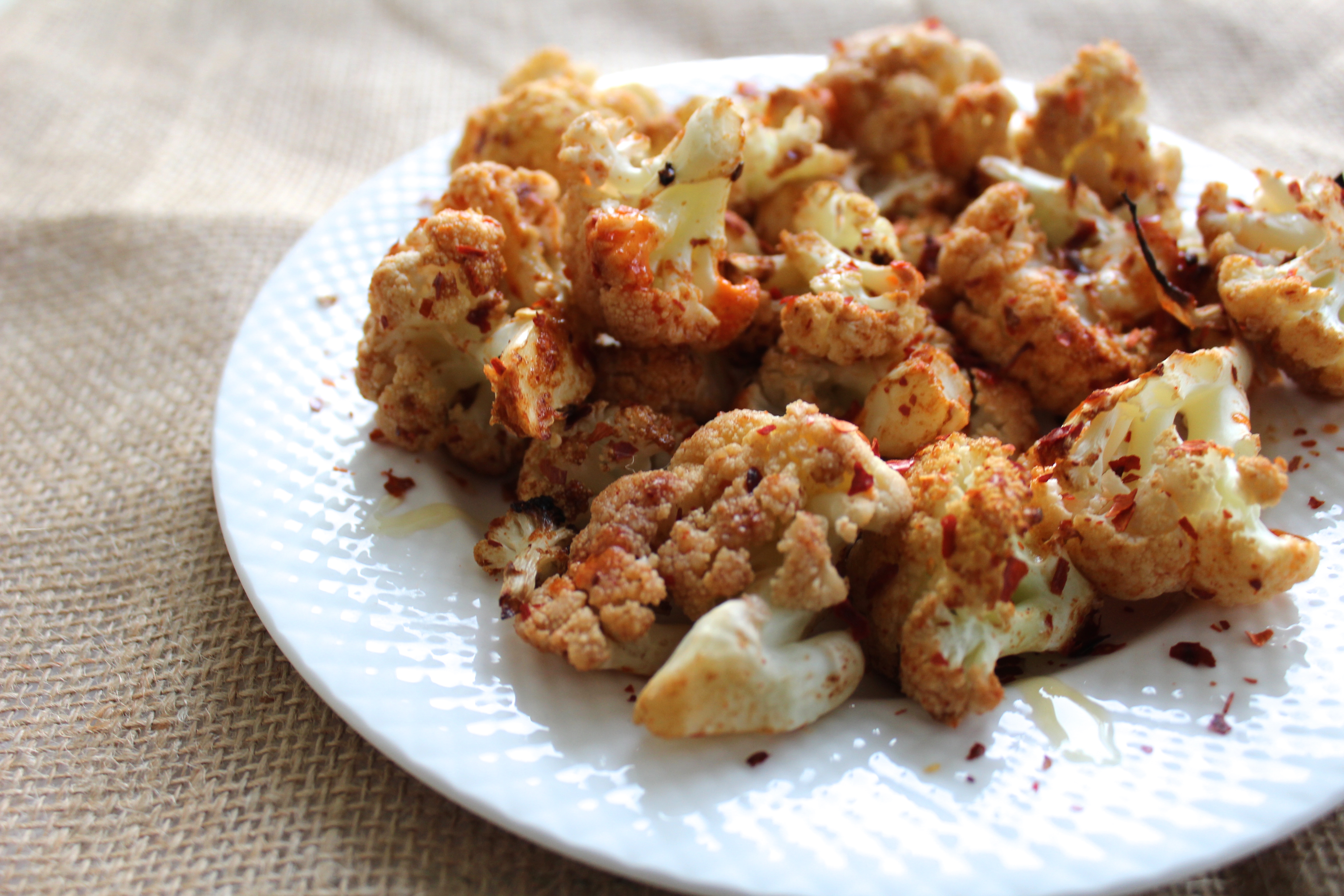 Combined with honey for some sweetness to balance out the kick – plus some savory notes from the coconut aminos – it's the perfect combination for those of you who want it all (who doesn't?)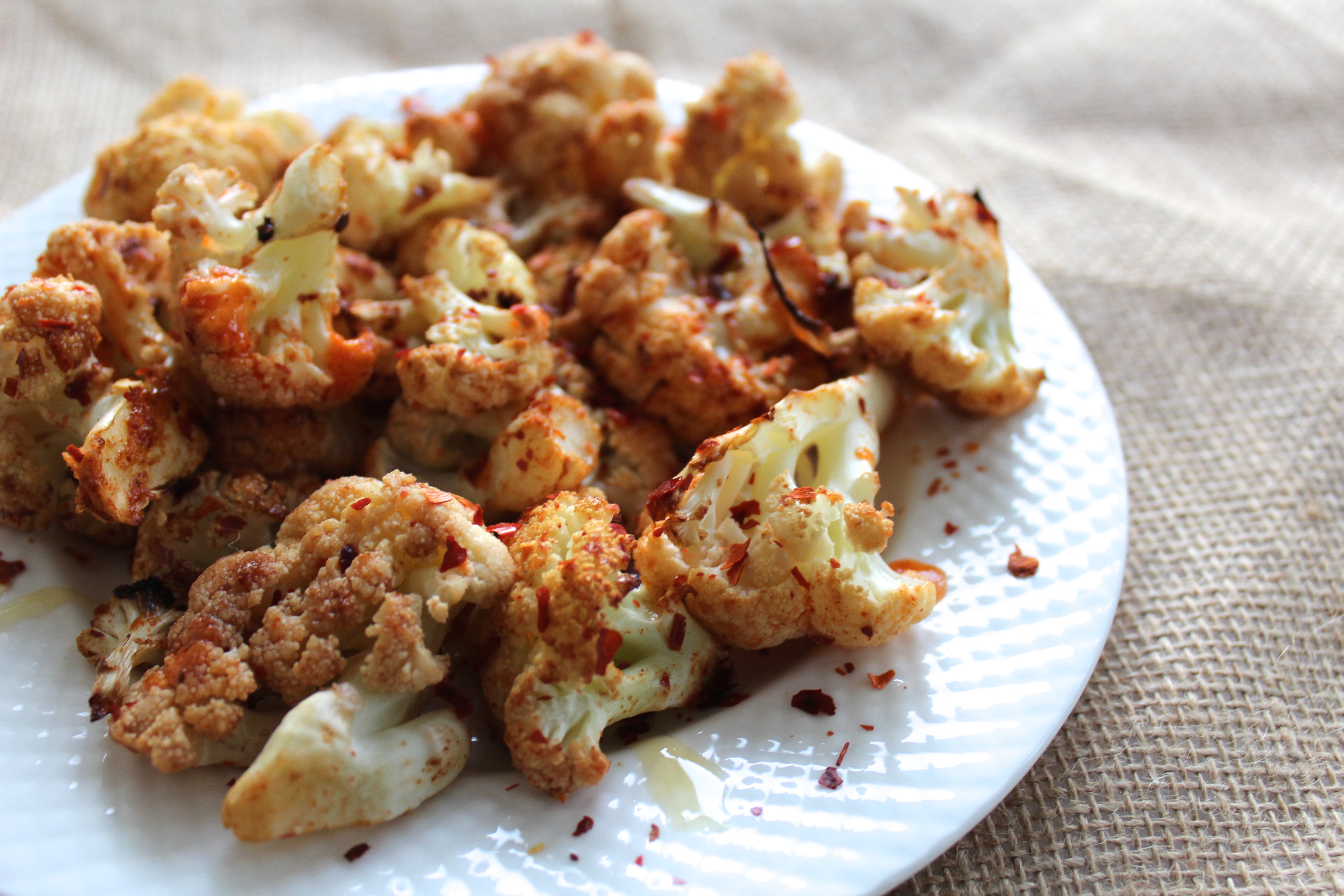 And if you think it's not spicy enough for ya, the red pepper chili flakes got your back. (insert salsa dancing lady emoji here)
Sweet and Spicy Honey Roasted Cauliflower
2015-01-23 18:58:14
A little bit of sweet, and lot of spice to add some heat to your favorite cruciferous vegetable. Love you, cauliflower!
Ingredients
1 medium head of cauliflower, cut into florets. (or one pack of the prepacked florets)
2 tbsp coconut oil
2 tbsp hot sauce (I used Archer Farms Mango hot sauce)
2 tbsp honey ( plus extra, as needed for garnish)*
1 tbsp rice vinegar
1 tbsp coconut aminos (or Bragg's Liquid Aminos)
1/2 tsp each cayenne pepper + garlic powder
Red pepper chili flakes
Instructions
Preheat oven to 425F.
Mix together all ingredients and ensure even coating.
Bake in the oven for 25 minutes. (oven time varies depending on your oven).
Drizzle extra honey prior to serving, as desired.
Garnish with extra red pepper chili flakes, as desired.
Dance around a little like that salsa dancing lady emoji.
Notes
*Can sub maple syrup for honey.
Nutrition Happens http://www.nutritionhappens.com/
(Visited 547 times, 1 visits today)