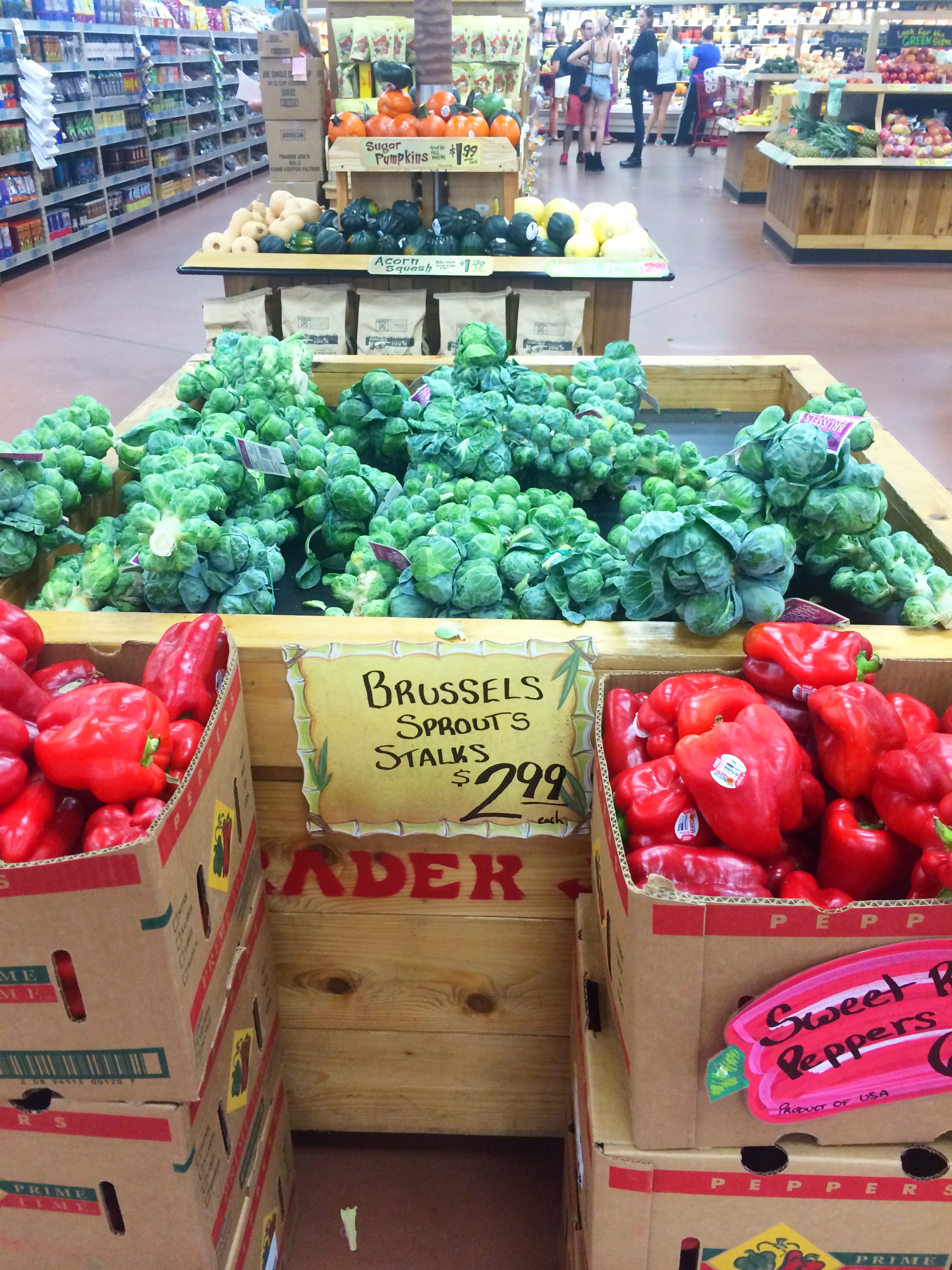 It's really no secret that I'm a devoted Trader Joe's fanatic – I'm there so often I can navigate the aisles blindfolded, and the employees there are pretty much on first name basis with me (heyyyy Susan!)
But what's not to love about TJ? The red baskets, Hawaiian shirts, funky snacks…I'm in love and I want to tell everyone about it.
Also, it's where you can grab a pack of organic carrots for a whopping 89 cents.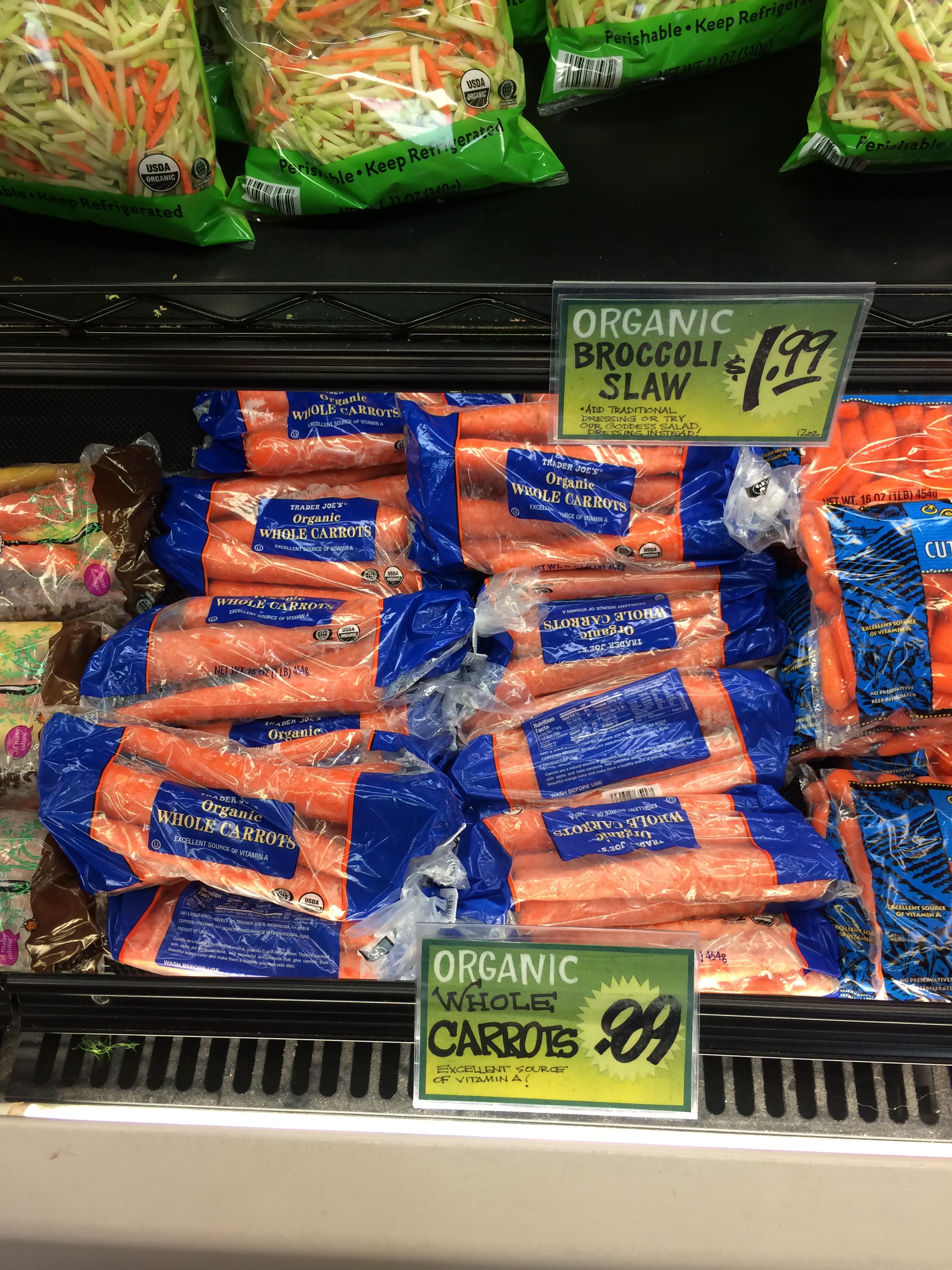 89 CENTS, peeps.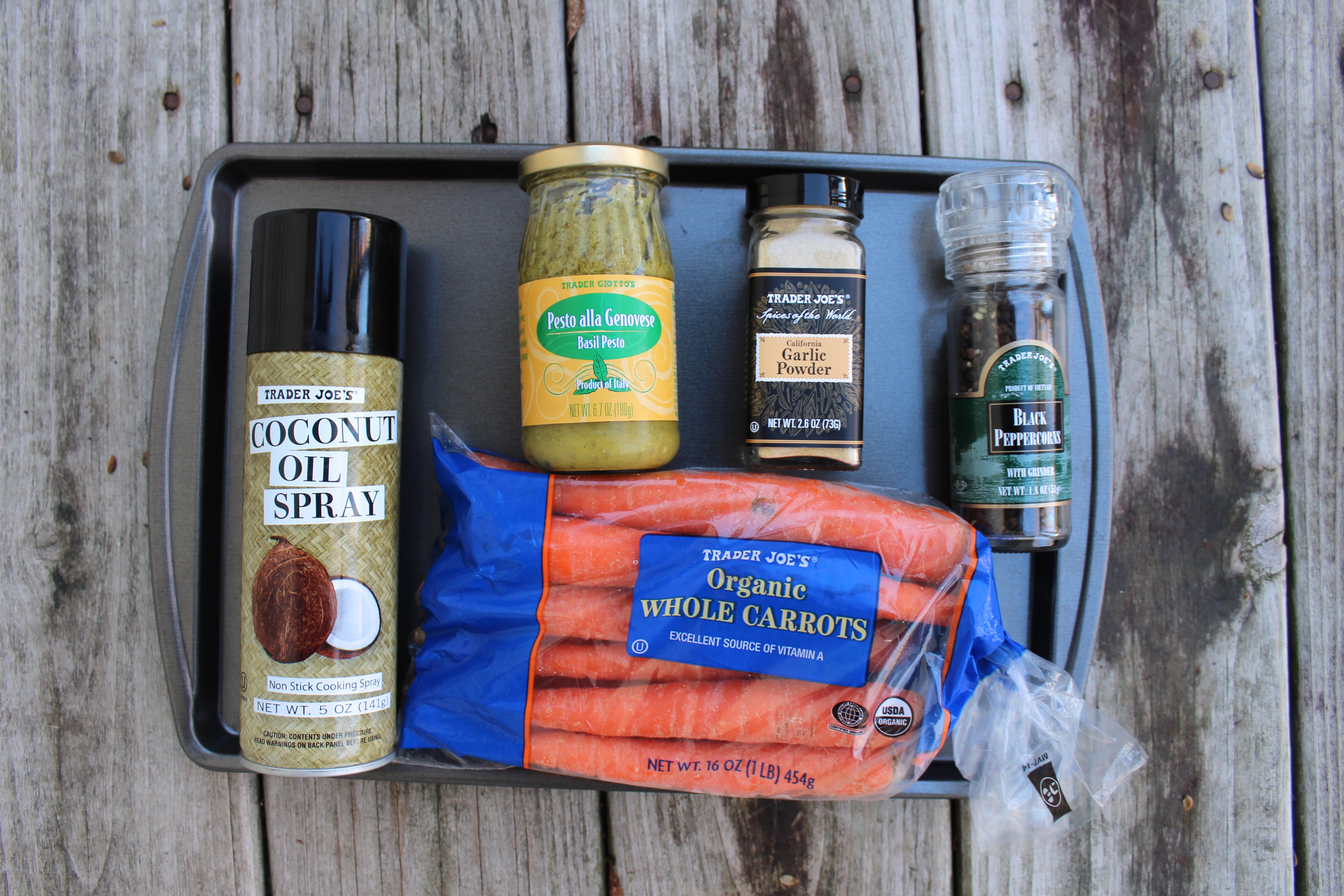 Like, 3 quarters + 1 dime + 4 pennies you can probably find in your couch.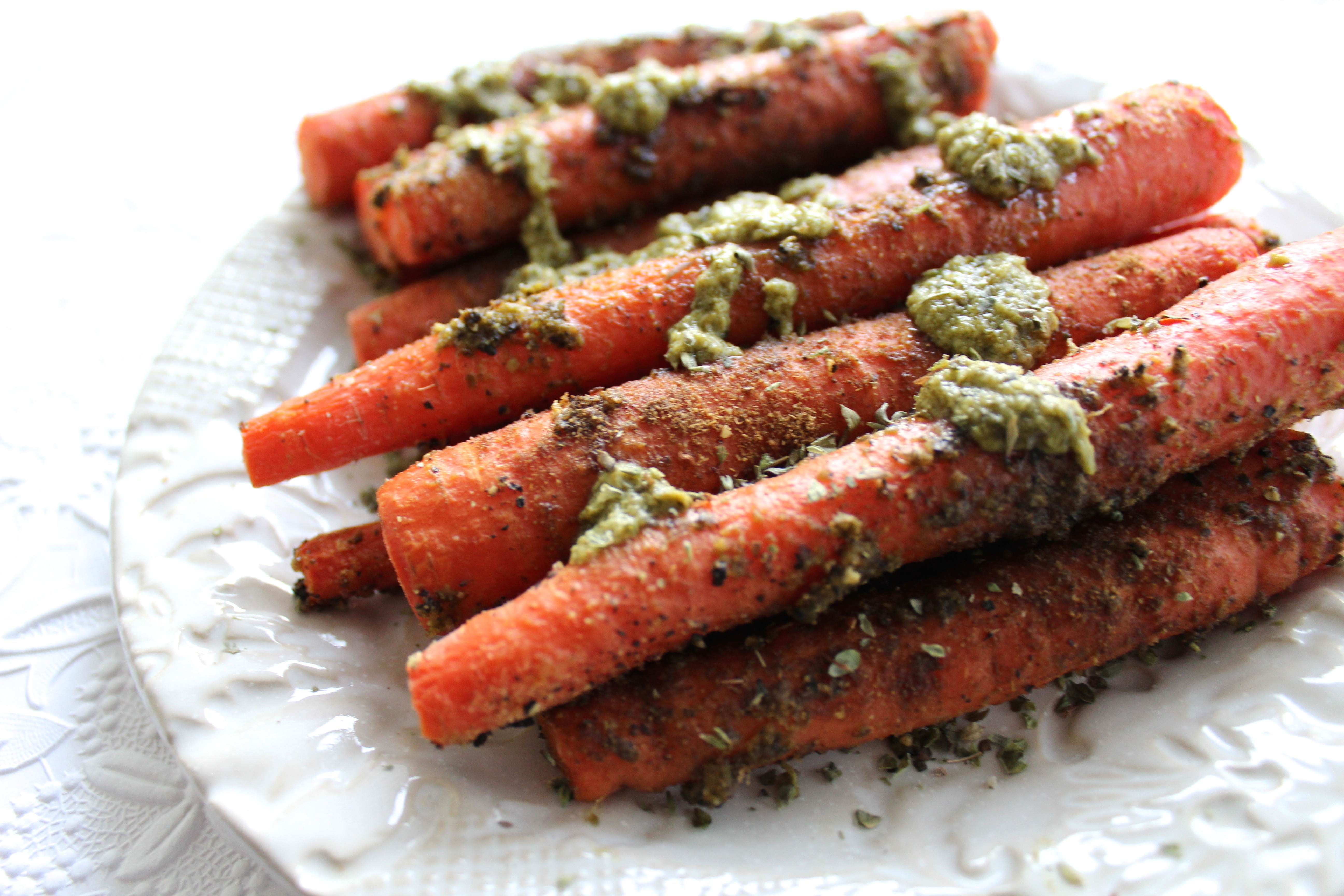 Trader Joe's makes my life easy. I admit as much as I love to experiment in the kitchen, I'm pretty lazy with my meals 85% of the time – which is where BAE comes in.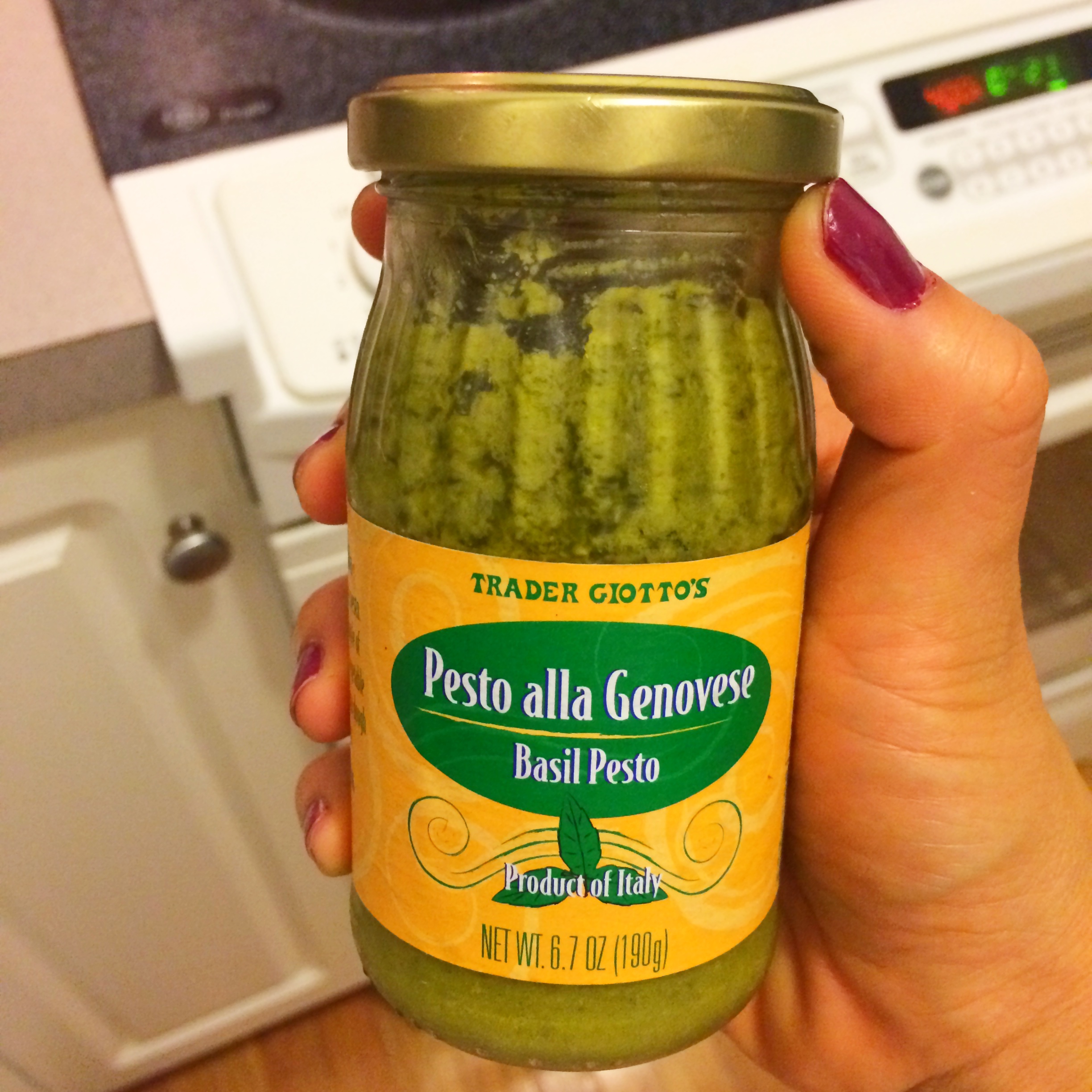 I mean, boyfriends are cool and all, but they can't help you with every meal (call me if you can.)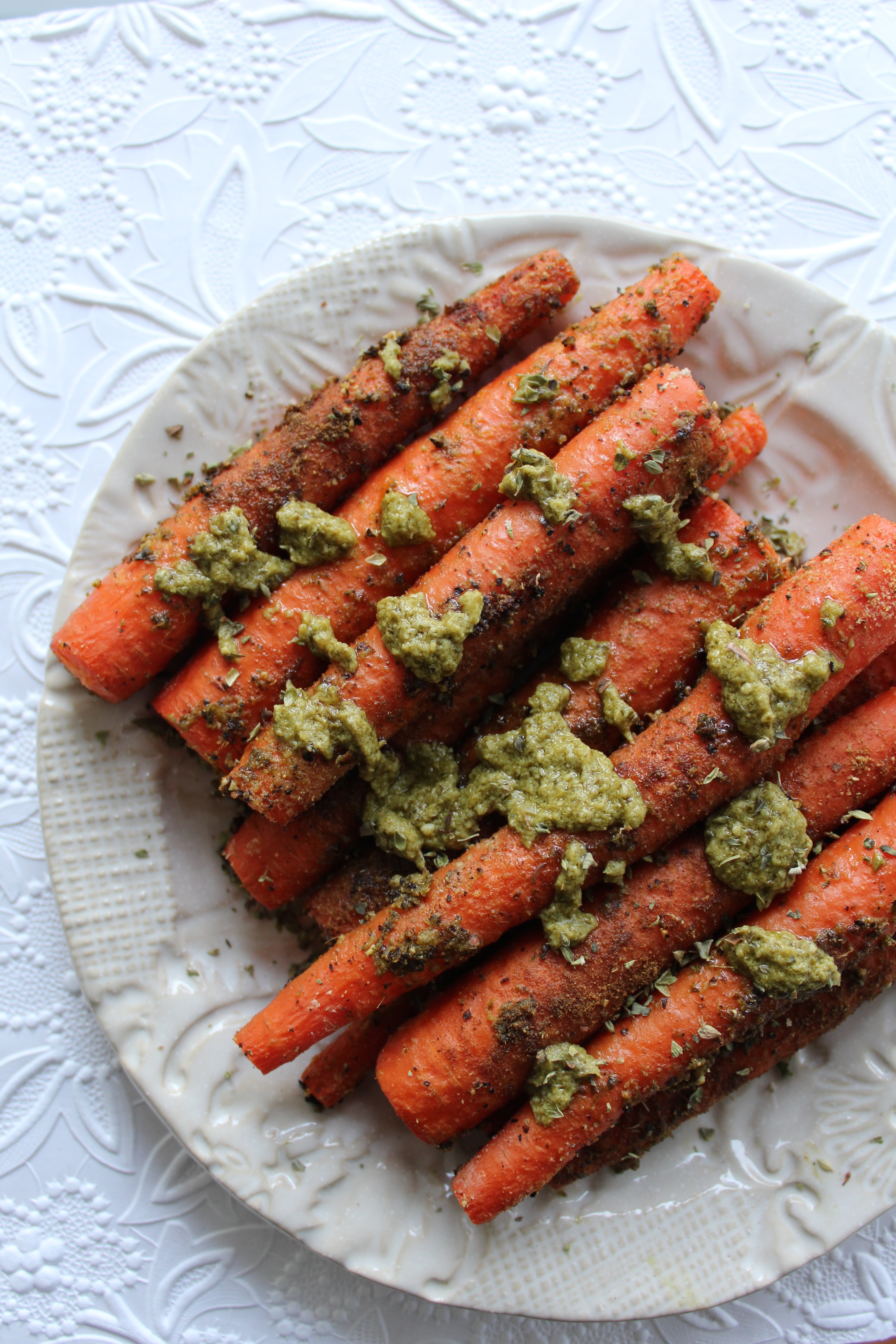 This is a simple side dish you can prepare for the week using minimal ingredients. This pesto alla genovese from Trader Joe's is a flavorful and quick way to jazz up and balance out the sweetness from the carrots. I mean I'm all about making my own basil pesto concoction butttttt this one pan side dish means I have one less food processor to wash. Which means more time for……browsing the aisles at Trader Joe's. MY LIFE.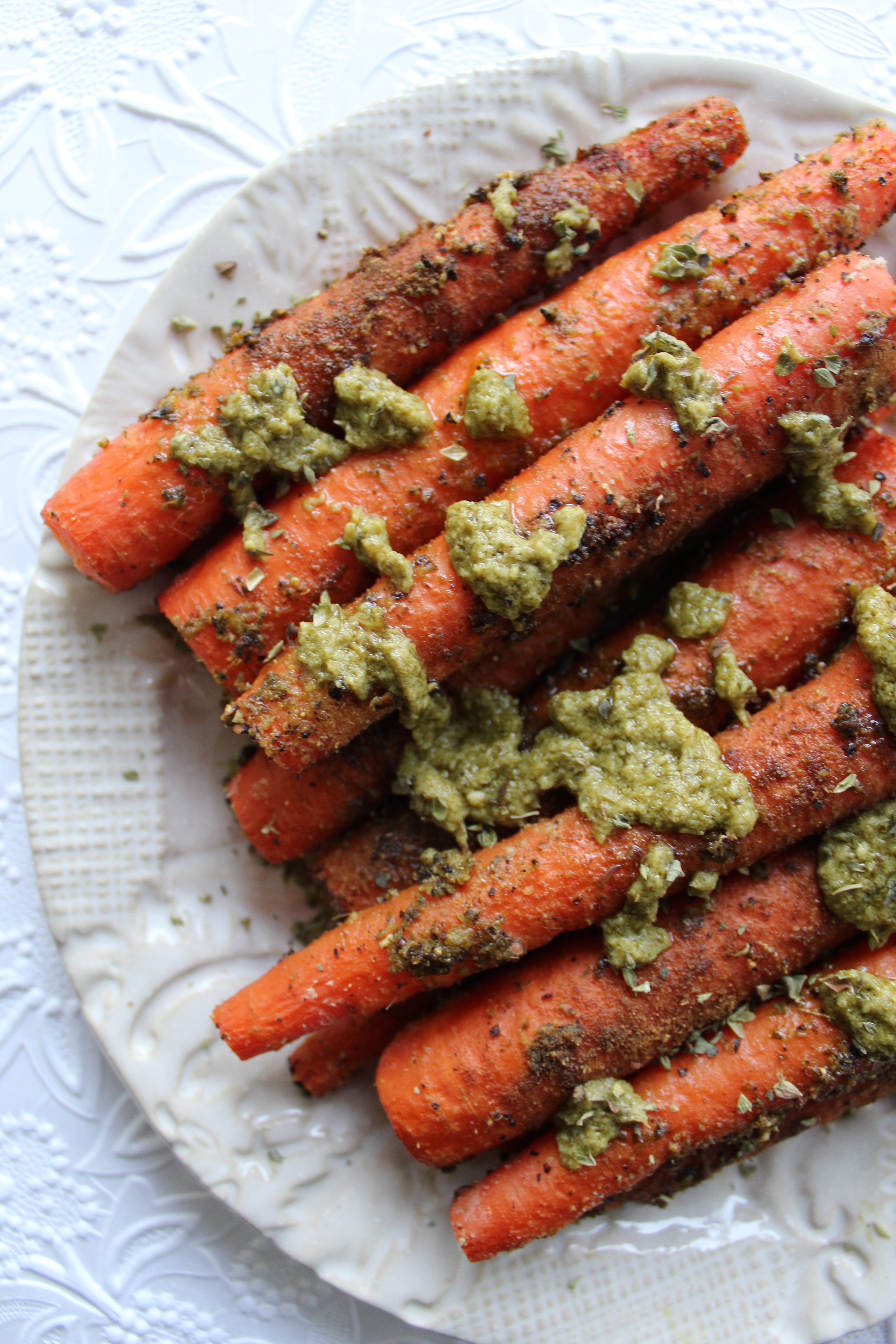 Roasted Pesto Carrots
2015-01-23 18:47:59
A delicious, simple way to jazz up your favorite crunchy orange vegetable. Thanks to Trader Joe's.
Ingredients
1 lb carrots, washed and patted dry.
3 tbsp pesto (I used Trader Joe's Genova Pesto)
1 tsp cumin
Garlic + black pepper, to taste
Instructions
Preheat oven to 425F.
Spray a baking sheet with coconut oil.
Add carrots to baking sheet with pesto, cumin, garlic powder + black pepper.
Toss together to ensure even coating.
Bake in oven for 20-25 minutes, until golden.
Garnish with extra pesto, as desired.
Nutrition Happens http://www.nutritionhappens.com/
(Visited 86 times, 1 visits today)