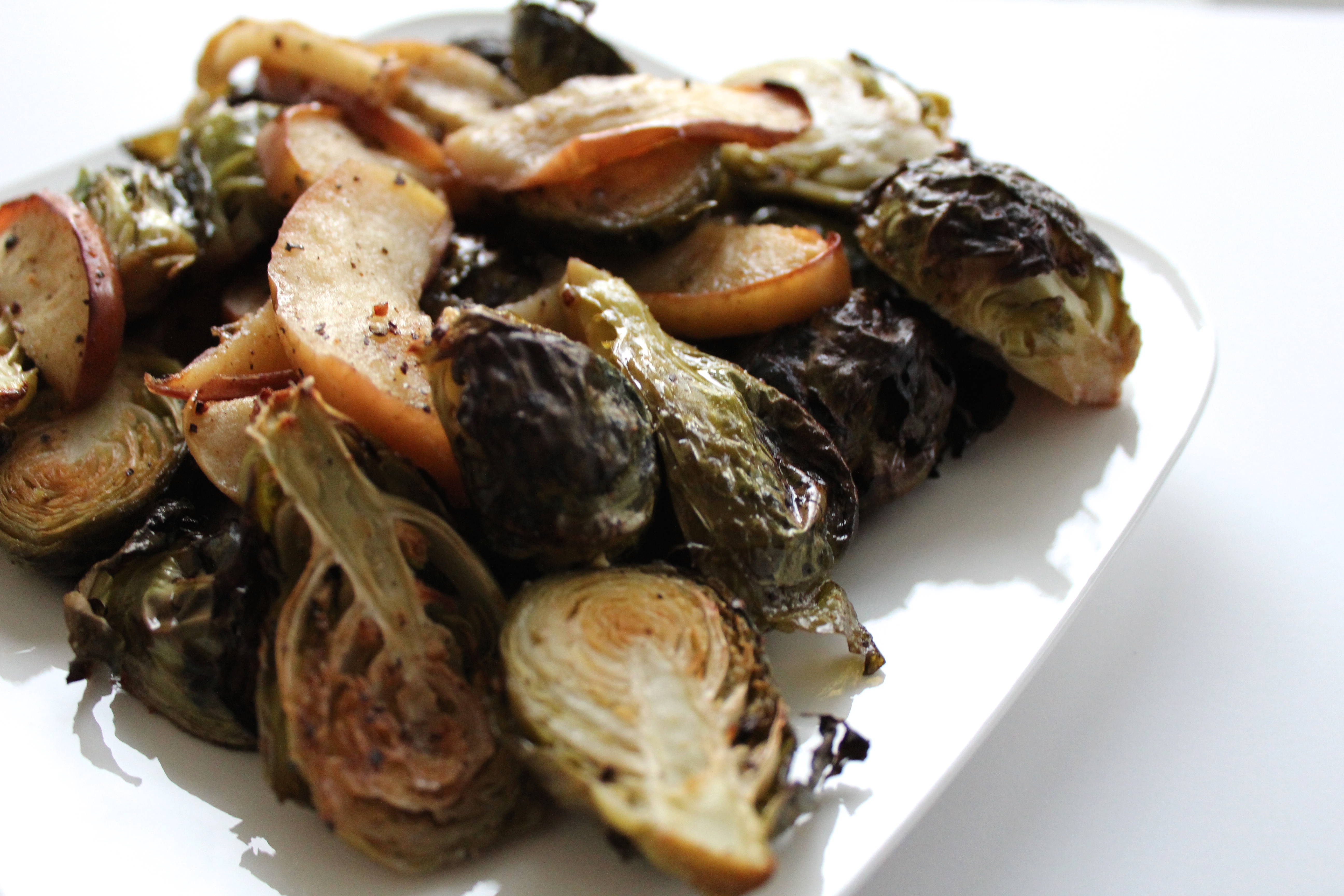 Okay, world's easiest side dish coming your way.
This was inspired by a dressing I saw while browsing Earthfare this weekend (story of my life) –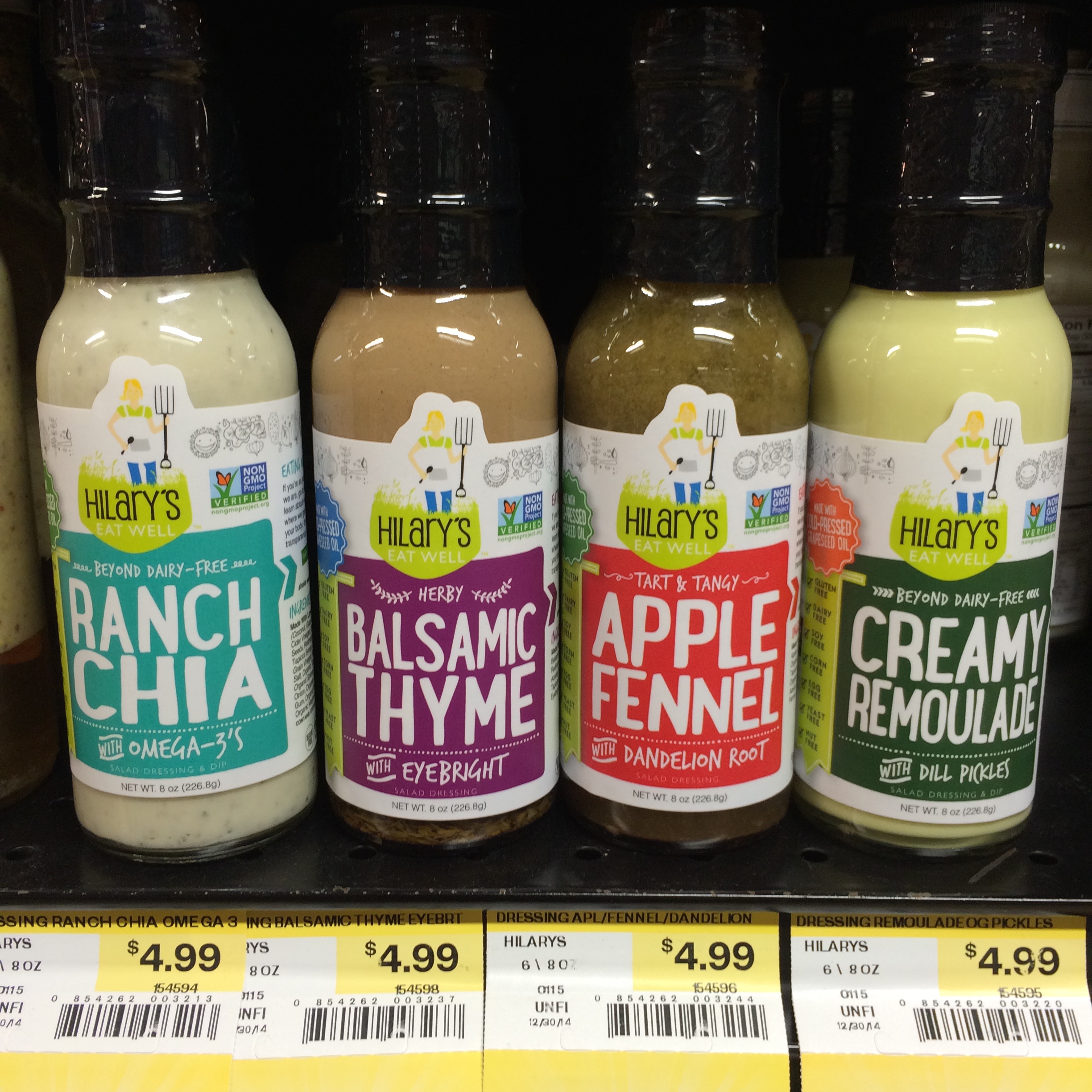 – the apple fennel w/ dandelion root!
Have you guys heard of Hilary's Eat Well? It's a company that makes these fantastic vegan inspired products ranging from veggie burgers to dressings – all free from the majority of the top major food allergens.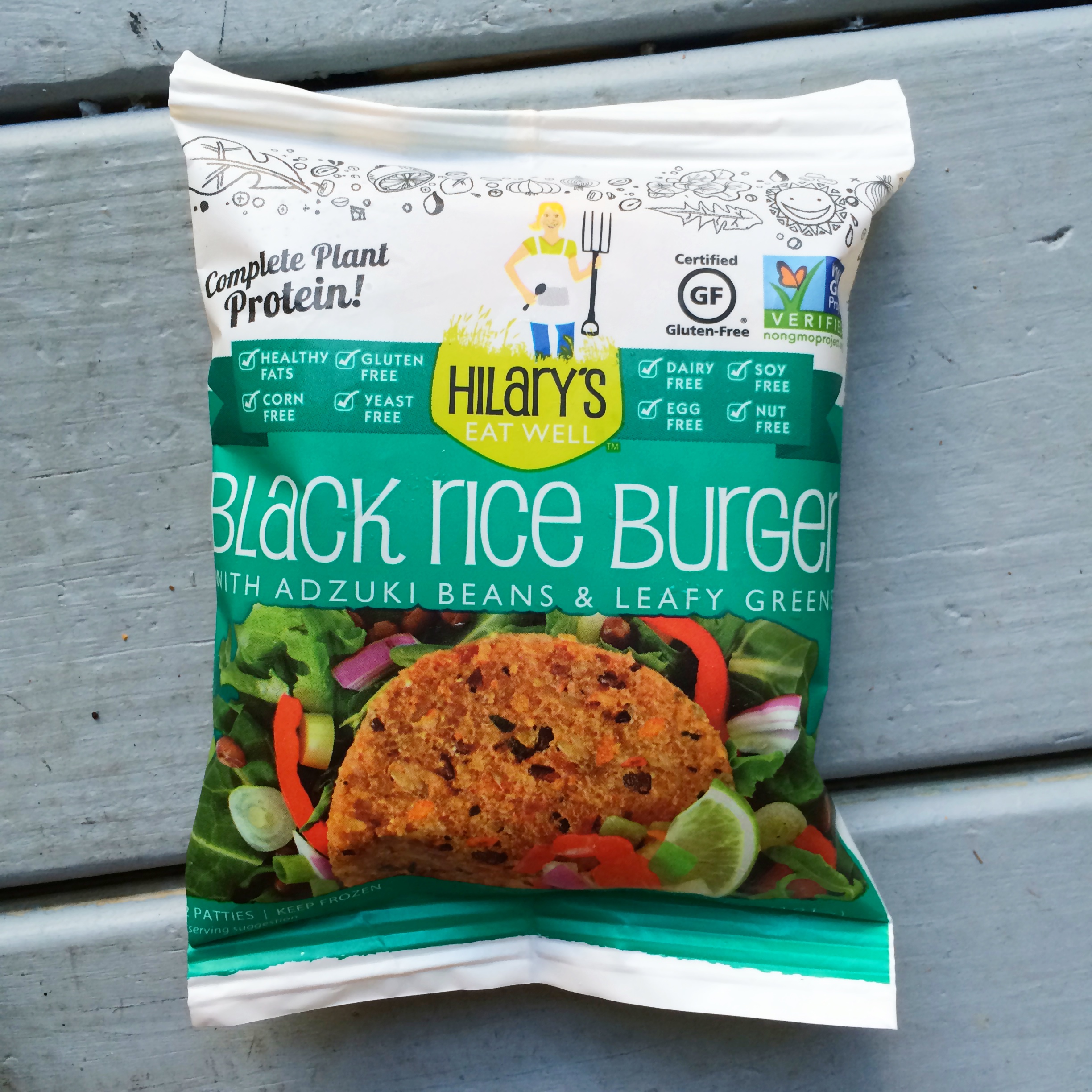 The company focuses on sourcing locally – which I am a big fan of. All products are USDA organic, non-GMO verified, certified gluten-free, and certified vegan.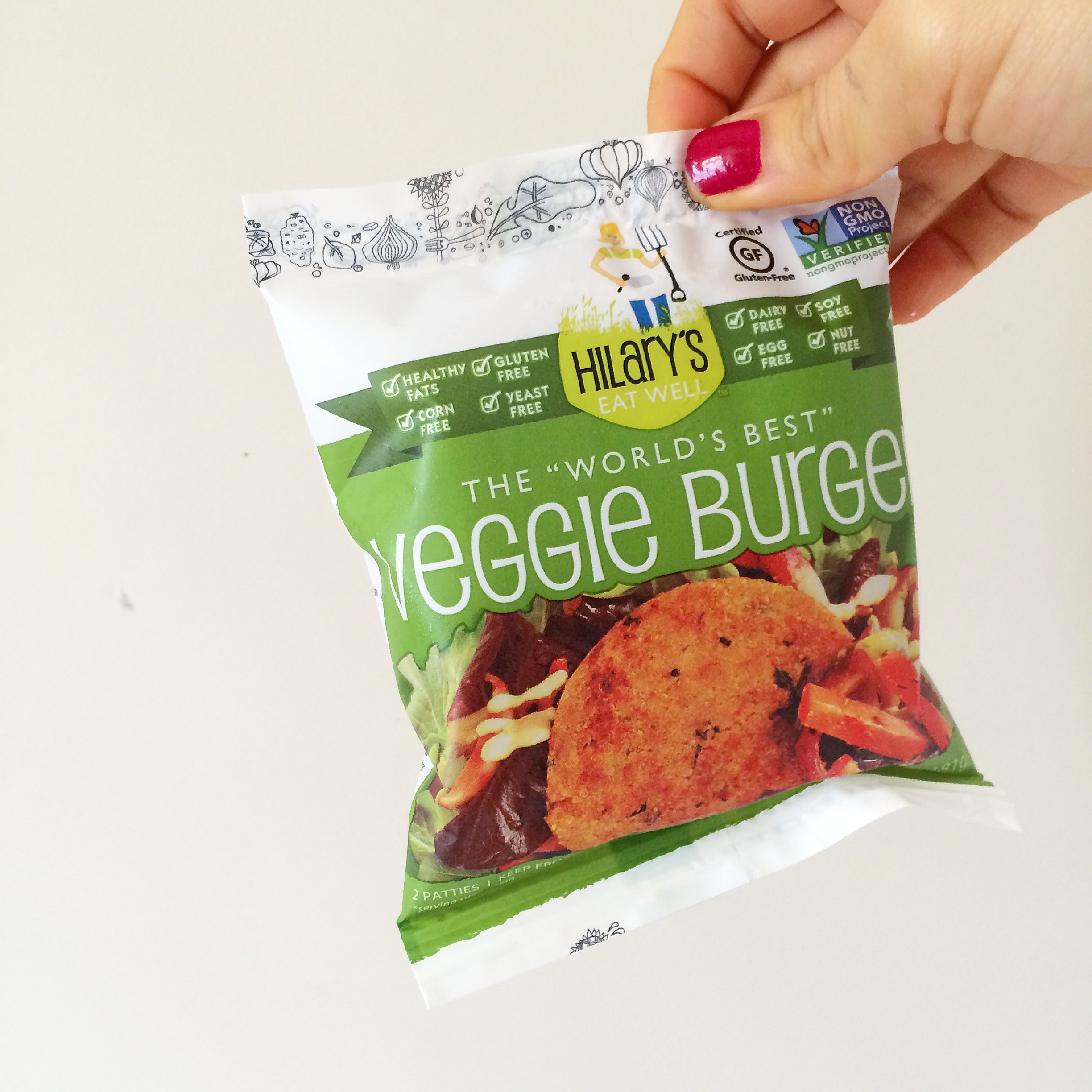 Oh, and P.S – this, is the world's best veggie burger (well, the next best thing to homemade!), friends. AND, you can cook this in the TOASTER. AKA it takes 3 minutes to make (Hallelujah!). I've tried every single flavor and none have disappointed me.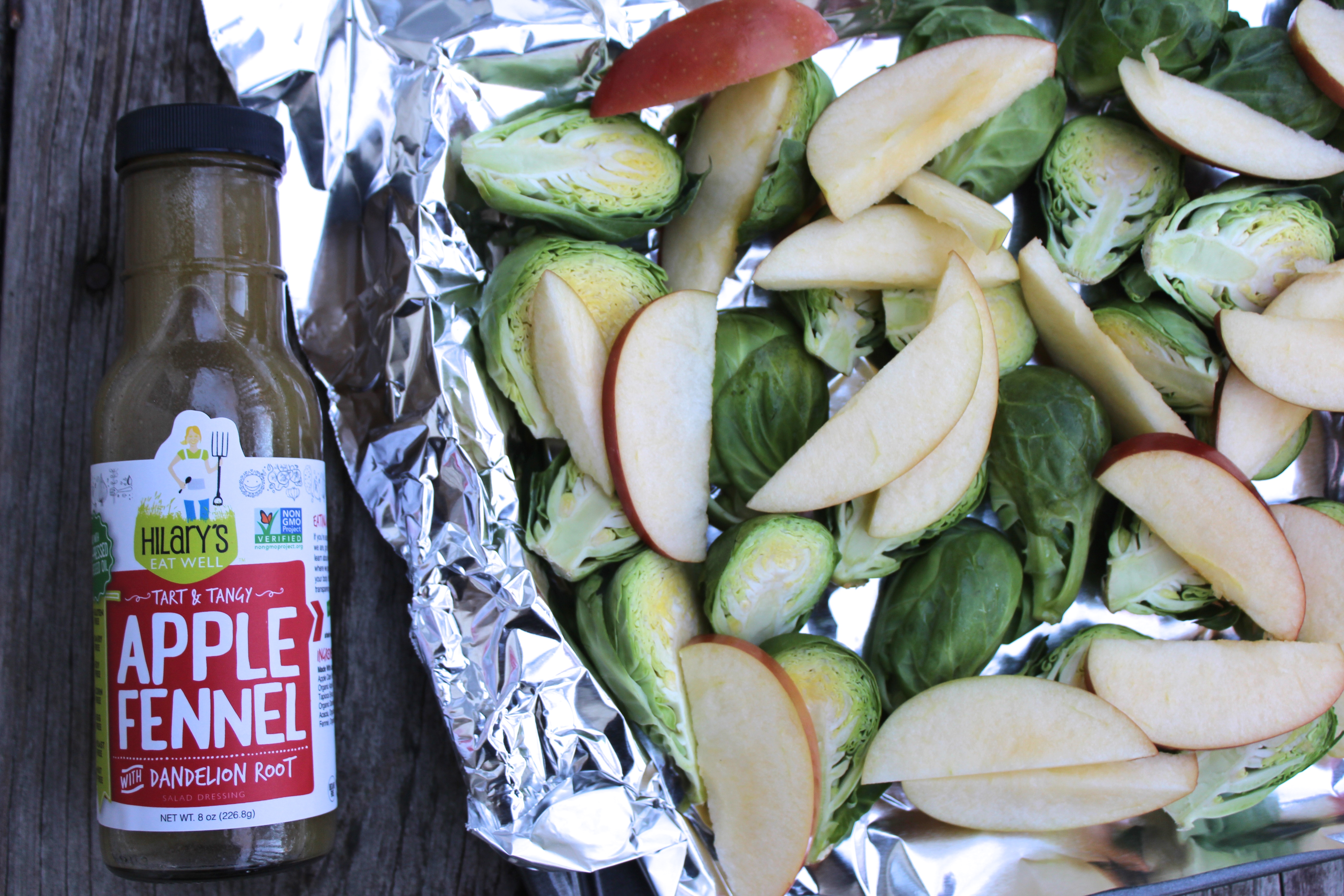 This side dish uses the apple fennel dressing from Hilary's Eat Well. The ingredients are very simple, so if you can't find the dressing at your local store, a homemade version is great as well –
Apple Fennel Dressing Ingredients (via Hilary's Eat Well)
Water, Organic Apple Cider Vinegar, Cold-Pressed Grapeseed Oil, Organic Apple Concentrate, Organic Tapioca Syrup, Redmond's Real Salt®, Organic Dandelion Root, Organic Gum Acacia, Organic Guar Gum, Organic Fennel, Sweet Leaf® Stevia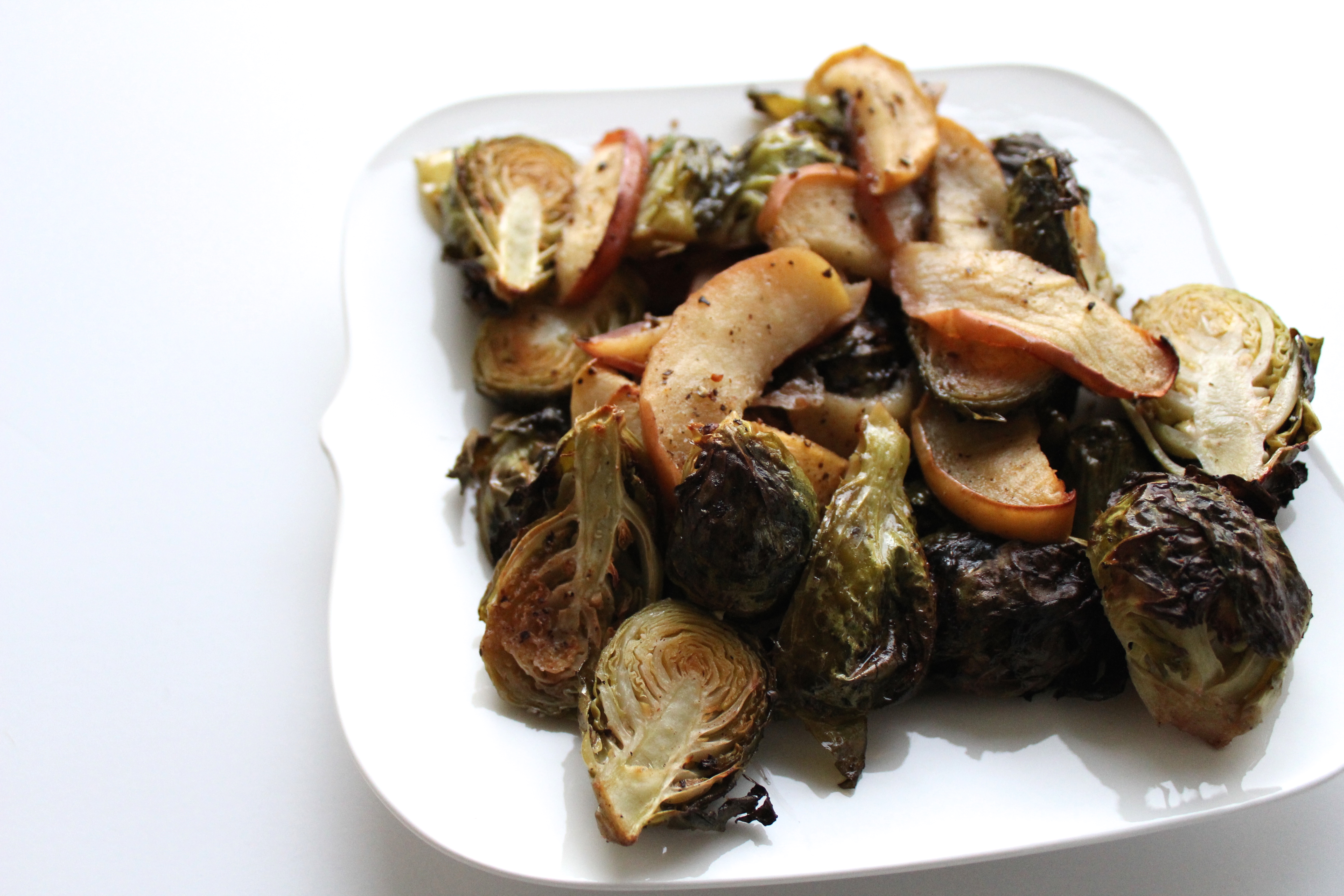 And when it comes to veggies, everything is better roasted, am I right or am I right? (Where are all my brussel sprout fans at?) I threw in a fuji apple (can't find my beloved honeycrisps around anymore!) to bring out the flavors from the dressing. Pair this with your protein of choice to complete your meal and you've still got enough time leftover to catch up on an episode of the Bachelor. Or re-watch Friends for the 34304095493 time (guilty).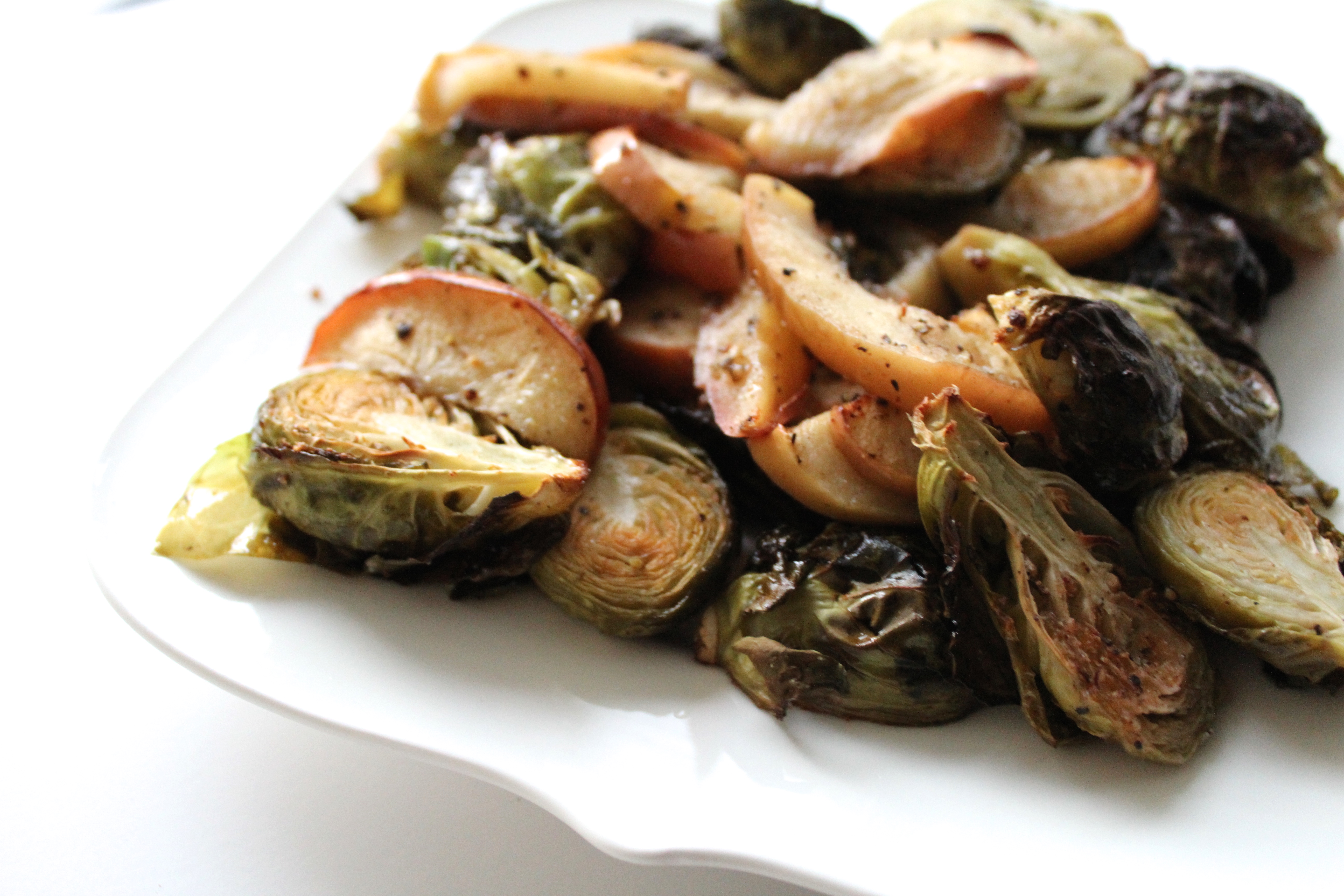 Roasted Apple and Brussel Sprouts with Apple Fennel Dressing
2015-01-18 17:10:56
A delicious roasted delight to compliment your meals.
Ingredients
1 lb brussel sprouts, split in halves
1 large Fuji Apple, sliced
1/4 cup Hilary's Eat Well Apple Fennel Dressing
Garlic powder + black pepper (to taste)
Instructions
Preheat oven to 425F.
Combine brussel sprouts, apple slices, and dressing - mix thoroughly and make sure everything is evenly coated.
Add garlic powder and black pepper to taste.
Roast in oven for 25-30 minutes.
Nutrition Happens http://www.nutritionhappens.com/
(Visited 114 times, 1 visits today)