Did you make some resolutions for this new year? I'm going to be honest with you when I say I am not the "new year resolution" type – I'm more of a "year round resolution" maker. While the beginnings of a new year can be a great source of motivation for people to make some changes for the better, sometimes we focus so much on planning for the future we forget to enjoy the moments we make in the process.
I know we are only just two weeks into the new year, but by stopping for a minute to recognize what you've accomplished so far in these two weeks, you will be amazed at the wonderful things going on in your life – no matter how big or small the details are.
Even the smallest moments are meant to be celebrated, for example…….
Made it to Trader Joe's and immediately found a parking spot? Celebrate.
Love that new mascara you just bought because it doesn't run everywhere after 30 minutes? Celebrate.
Smiled at a stranger and got a smile back? Celebrate that.
Extra round of burpees and you didn't pass out? Yeah girl, you go Glen Coco! And celebrate.
Your favorite barista gave you a drink on the house? You deserved it. CELEBRATE!
No matter how important or unimportant these details may seem, perhaps recognizing these moments will remind you to count your blessings. There is always something about each day to be celebrated – it's just up to you to take that initiative. Sometimes days feel like they slip by too quickly – I felt like it was just Christmas yesterday and I was still sippin' out of those red holiday cups! It's very easy to slide into the comfort of a routine that you almost lose that desire to find excitement in even the smallest gestures. Be thankful for the moments you have (and not what you don't!) and love the hell out of yourself, those around you, and the life you're living in the present. Cause friend, you deserve it. Cherish it, savor it, and share it.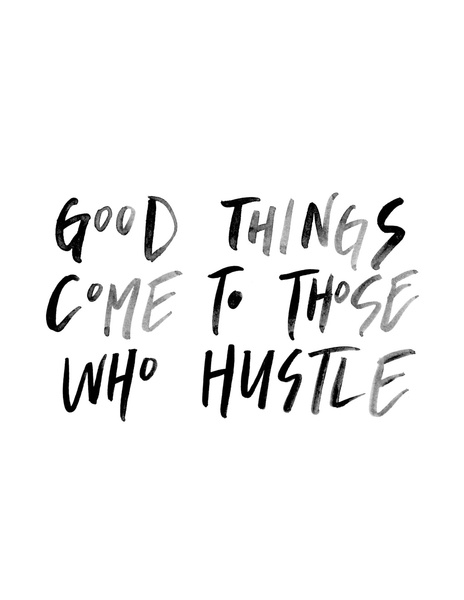 And that's one of the explanations behind my blog name – nutrition happening in every aspect. Mind, body, and soul. Nourish it in every way, friends. Feed it, and take it all in.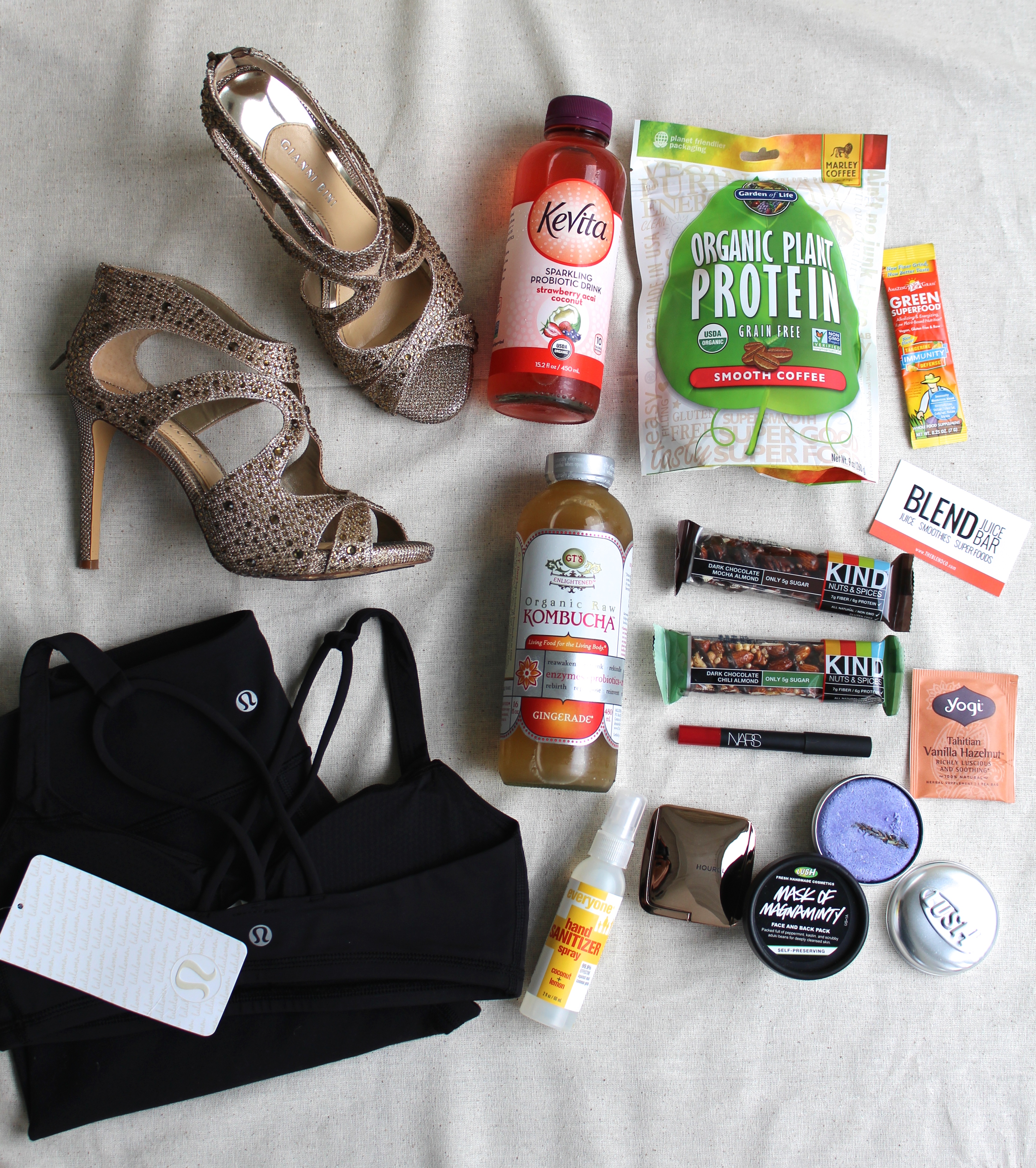 And because 2015 has been so good to me this far, I wanted share some of the shenanigans that have been making me smile lately.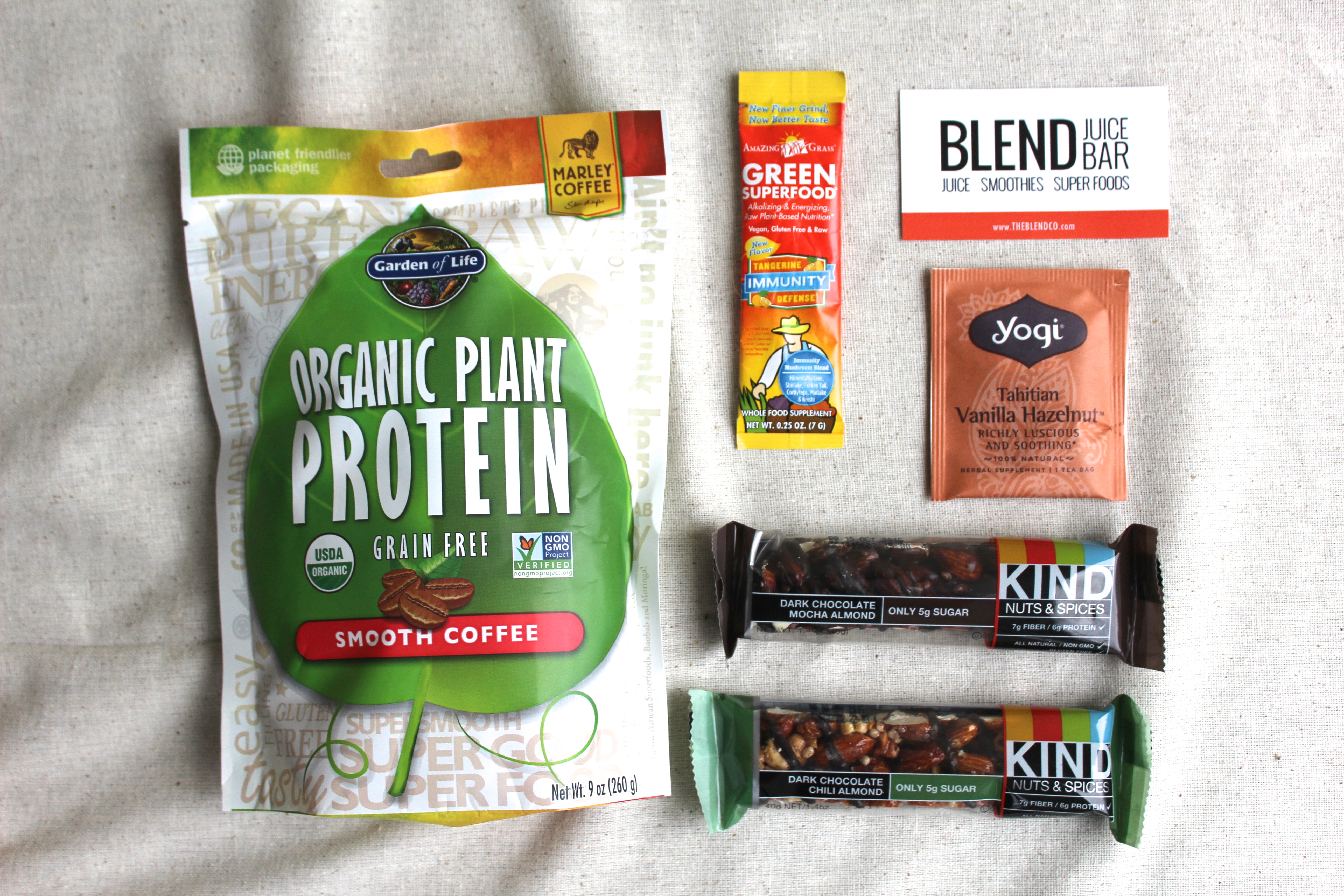 Favorite Snack Moments.
KIND Bars. These bars have been a staple in my life since I was in high school. I've mentioned them many times in my posts before and I can't imagine my days without them! Not only does KIND make the perfect nutrient dense snack, the company also inspires me to incorporate a little more kindness into my life. I stash a bar into all of my bags and each time I reach for one, I'm reminded to take some time out of my day to appreciate my blessings and do something for someone else in return. Even an extra moment to hold a door open for someone makes a world's difference.
My favorites are the Nuts and Spices and KIND & Strong line – wish I could pick just one favorite but all the flavors have exceeded my expectations! Nourishment for the body and soul. Win-win!
Yogi Teas. I love my coffee, but it's always nice to switch things up – good thing I'm a tea hoarder! The Yogi vanilla hazelnut has stolen my heart these last two weeks. Warm and rich in flavor – when I get a moment to relax, this tea is the perfect compliment.
Blend Juice Bar. It's no secret I love local spots – supporting local establishments is one of my favorite things to do because it's an incredible experience to watch a small business grow to their full potential. For those of you in the Charleston area, this gem of a juice bar right on West Coleman is the best in town – I love their philosophy on using wholesome and local ingredients. My favorite picks from here would either be the red juice (apple/beet/carrot/lemon/ginger) or Always be Closing smoothie (I'm obsessed with beets!).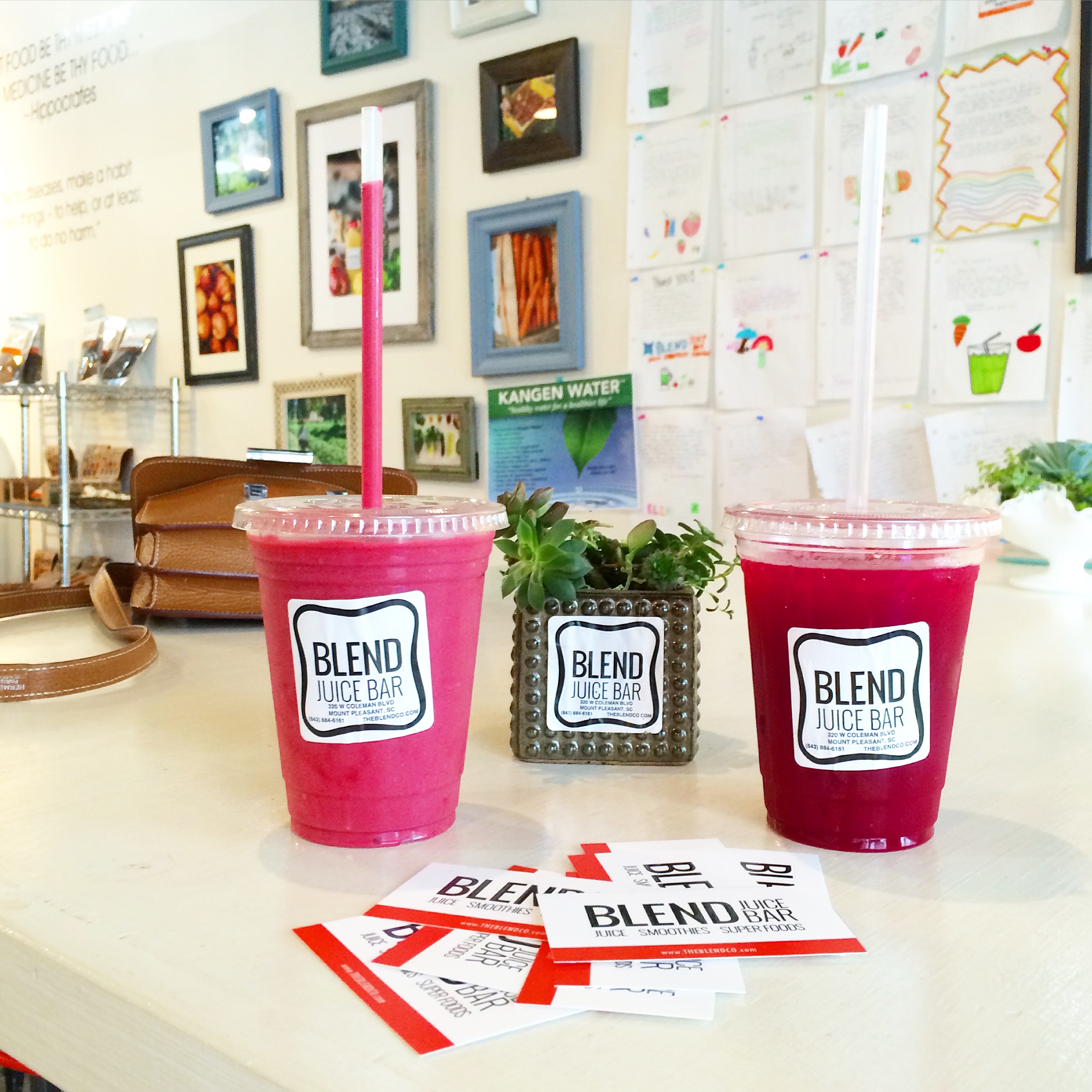 Garden of Life Organic Plant Protein – Smooth Coffee. Favorite post-workout moment…..is when this makes it into my shakes. I prefer plant based protein powders and this one has been a real winner for me so far this year. First of all, the coffee flavor is great and second, it's made with certified USDA organic proteins without dairy, soy, or added sugars. In addition, it has the added benefits of probiotics – making it easier on the stomach to digest. Sometimes if I have a light breakfast, I'll reach for a this protein powder as a snack mixed with some almond milk.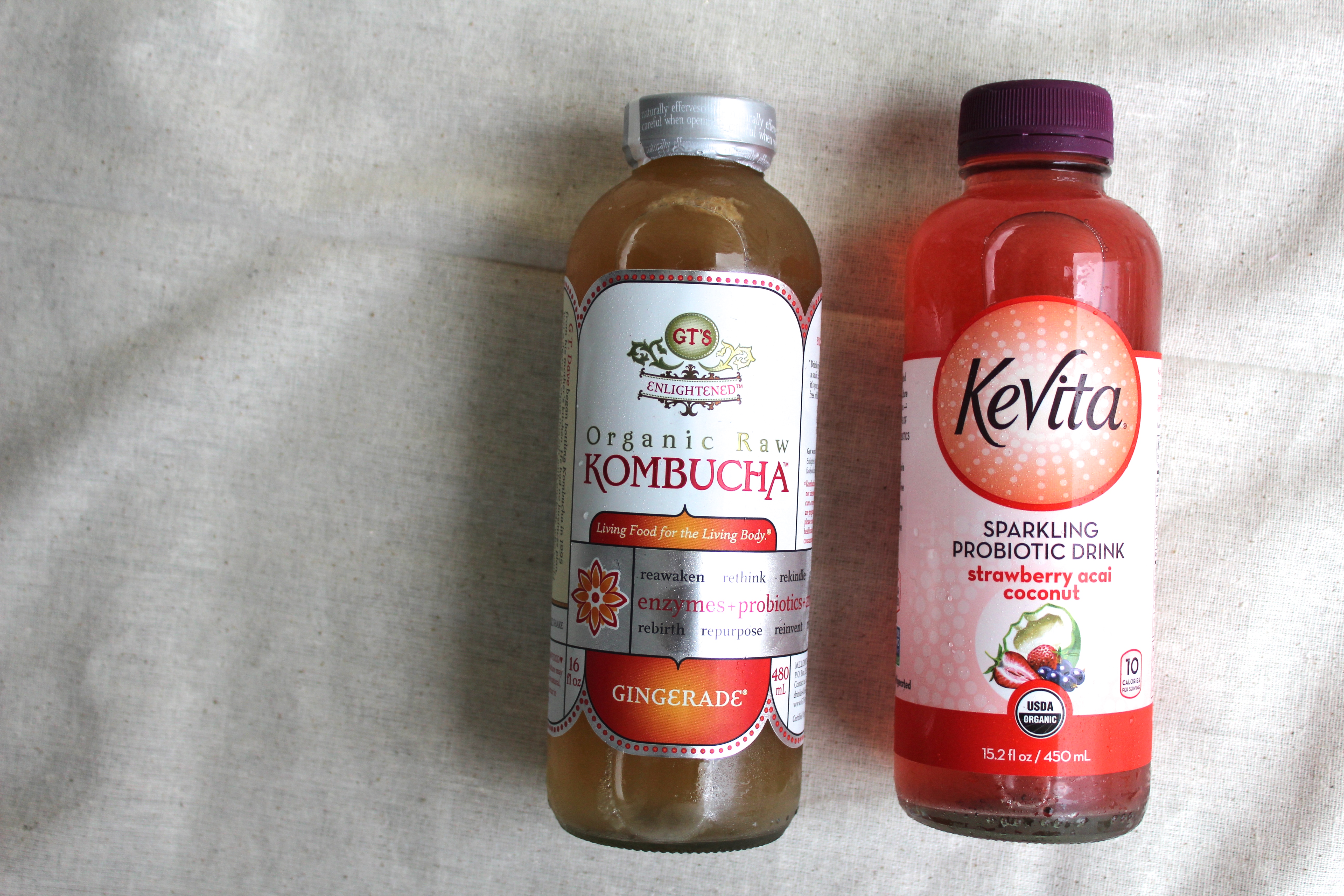 Favorite Health Focus – Gut Health.
This year, I'm gearing towards foods that benefit the gut – a healthy microbiota indicates a balanced system. Spices like ginger, turmeric, and cayenne pepper all aid in good gut health. I also have been utilizing miso and fermented foods like sauerkraut – all things that aid in digestion. I take the Garden of Life primal defense probiotic everyday and love it so far.
Kombucha tea is always staple for me – it's a great way to incorporate some probiotic beverages into your day. I love the GTS organic raw kombucha – the gingerade is my favorite!
Kevitas have also been showing up a lot in my probiotic drink rotation these days. It's a sparkling probiotic drink sweetened with stevia + added benefits of cultured live probiotics. The strawberry acai coconut is one of my favorites, along with the lemon + red cayenne pepper and coconut.
Amazing Grass Green Superfood Powder. Going along with the probiotic talk above, I've been mixing the green superfood powder from Amazing grass into my post-workout smoothies to get some alkalizing benefits from the greens + a vitamin C boost.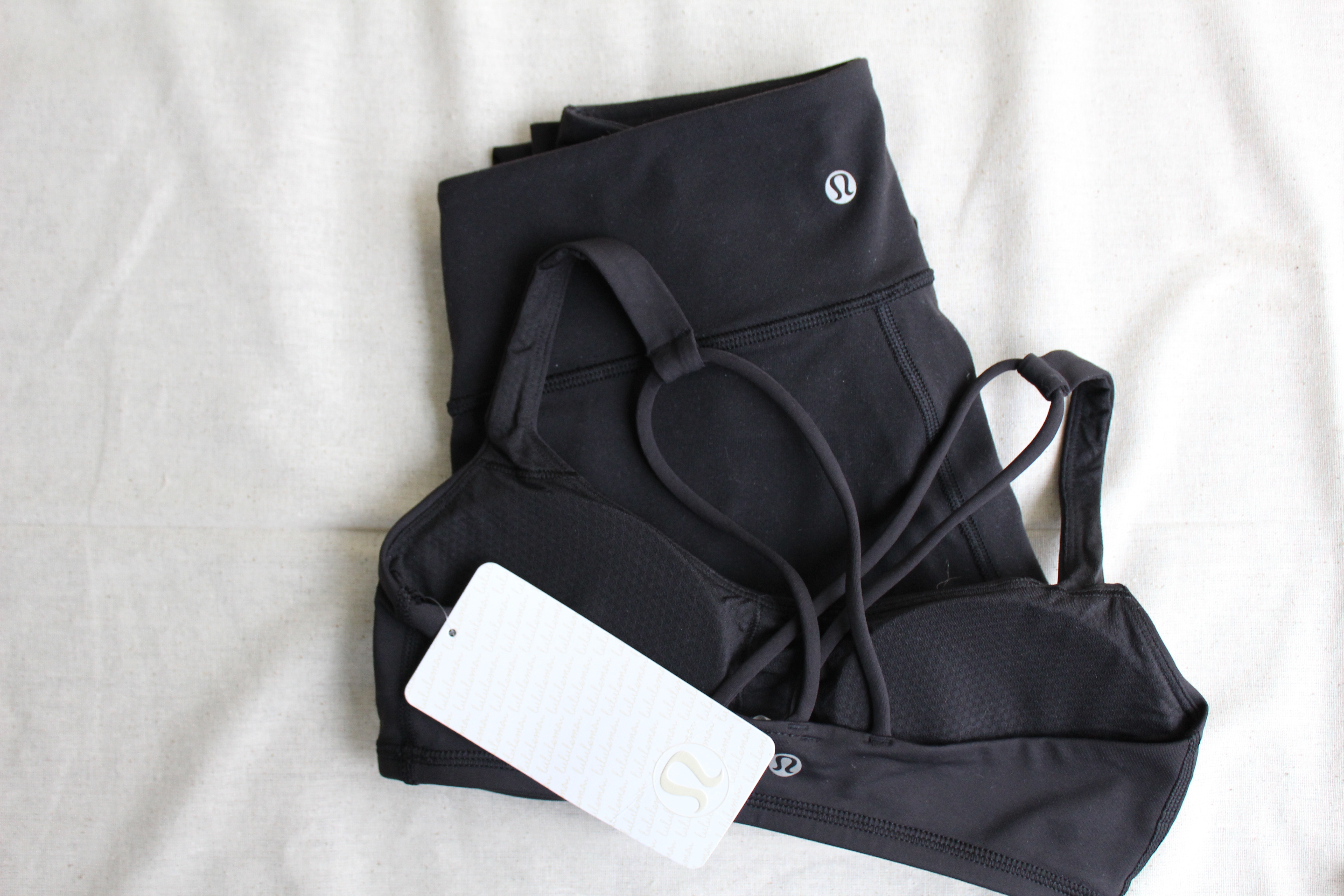 Favorite Fitness Moment – (New) Workout Gear.
Nothing like new workout clothes for a new year – even if they are newer versions of your favorites! These are my third pair of Lululemon Wunder Under's and I keep repurchasing them because they hug you in all the right places. I run in them, spin in them, yoga in them, lounge in them, and sleep in them. Sometimes you have to stick with what you know – and if it makes you feel amazing, by all means keep in your life. Like these leggings. Ex out the bad in your life, and keep the good. In this case, keep every single pair of the goods.
My new favorite top would have to be the Lululemon's Free To Be bra – it is the combination from the heavens, comfort + a little cross back detail to keep things interesting. These are a favorite of mine to wear into yoga because it breathes and moves with you! It's absolutely wonderful for those who have a little less upper chest action going on – everything stays put and overall creates a great silhouette.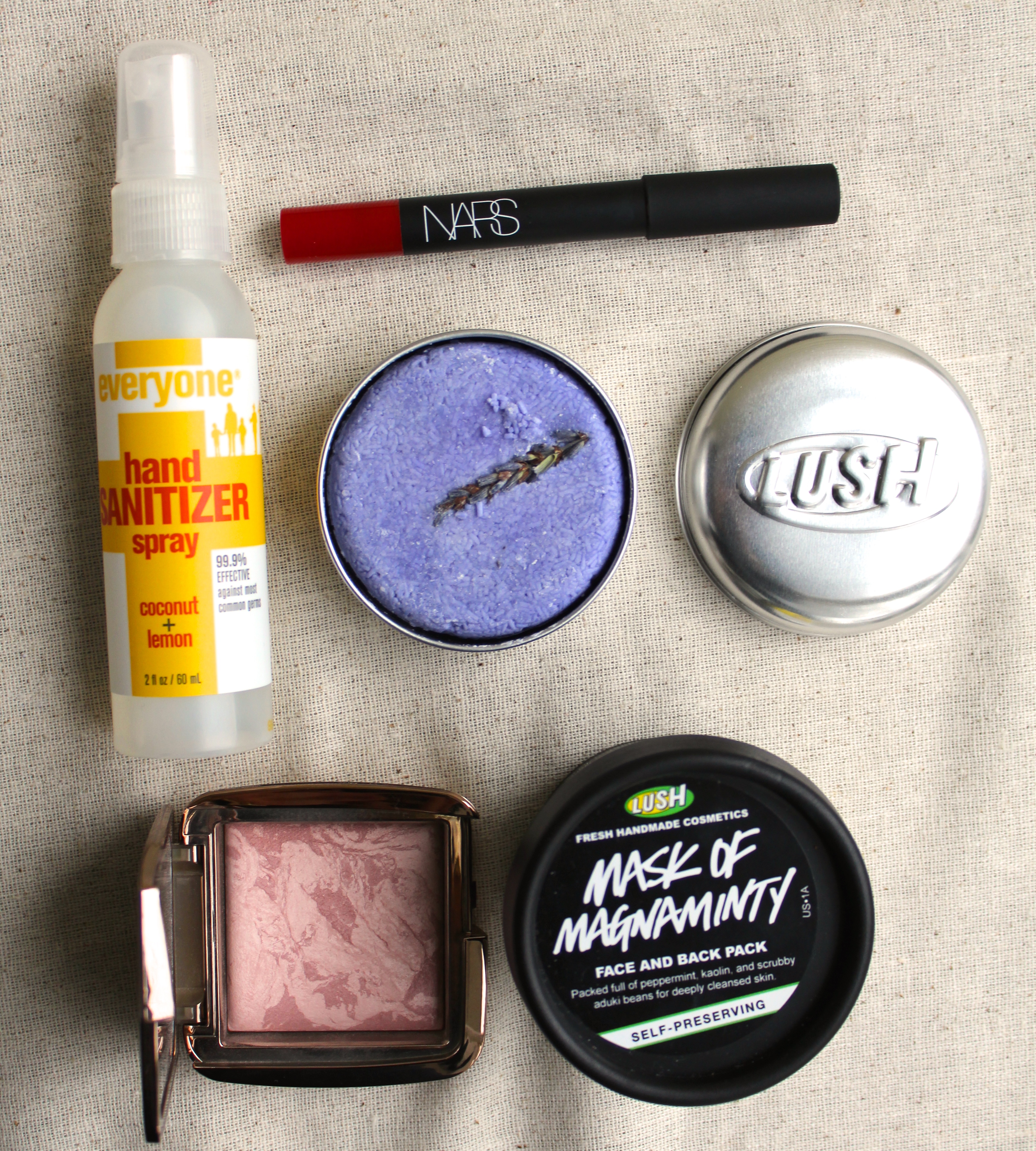 Favorite Beauty Moments.
(because taking care/treating yourself is an important part of overall health too!)
Top to bottom –
NARS Velvet Matte Lip Pencil. This shade is "Mysterious Red" aka the perfect classic cool tone red lip. When was the last time you felt like you could take on the entire world and then some? Probably when you were wearing this color on your lip. Every girl needs to master the red lip. NARS makes one guaranteed to make you feel amazing. It takes confidence to rock a red lip – bring that confidence into your everyday!
Everyone Coconut Lemon Hand Sanitizer Spray. This is my favorite random Whole Foods grocery shopping find. You know that strong alcohol smell that most generic hand sanitizers have? Well, I finally found one that doesn't smell like it. In fact, this one smells like a tropical drink. Since it's flu season, I like to take a few precautionary measures to pop a few of these in my bag.
LUSH Solid Shampoo – Jumping Juniper. For those of you unfamiliar with LUSH, it's a cosmetic bath company that makes handmade soaps with an ethical and sustainable framework in mind. Regular shampoos often contain sulfates that strip our hair of all the good stuff. This solid shampoo bar is an all natural alternative that still clears away all the dirt and grime, leaving hair squeaky clean. My other favorite is Seanik – a clarifying shampoo that rids of all the built up gunk and gives your hair tons of volume.
LUSH Mask of Magnaminty. Again, LUSH nailed it for me here. Did you know that our skin is our largest organ? One of my goals is to keep up with a proper skincare regime that uses products that are less harsh on the skin. I love using this mask about twice a week to gently cleanse away any stubborn residue – it's like an instant facial!
Hourglass Light Ambient lighting Blush (Mood Exposure). This. blush. is. everything. One swipe is all you need for the perfect "I just spent a few hours in the cold" rosy cheeks. So effortless that you can spend more time saving the world. Or drinking coffee. Or saving the world while drinking coffee…and those moments, well, will always be in my top five.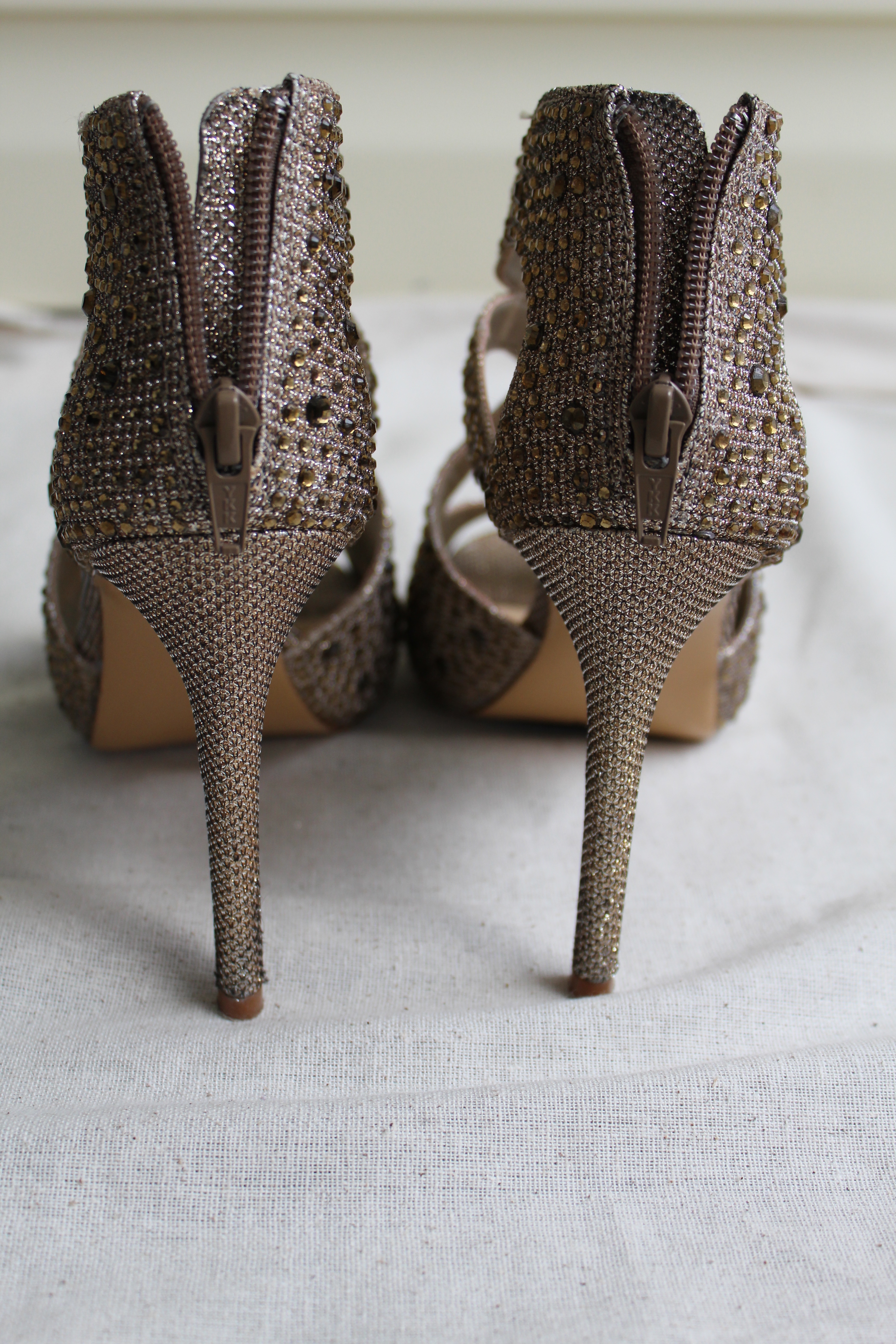 Favorite Overall Moment: New Year's Eve with my 2 best friends – sparkly shoes included. (via GiannI Bini)
My two best friends from college came to visit me in Charleston for New Year's Eve + New Year's. We ended up going to the Charleston Rose Ball and I couldn't think of a better way to ring in a new year than with people you love, bubbly champagne, and helluva pair of shoes. Everyone needs a pair of shoes that shine – literally!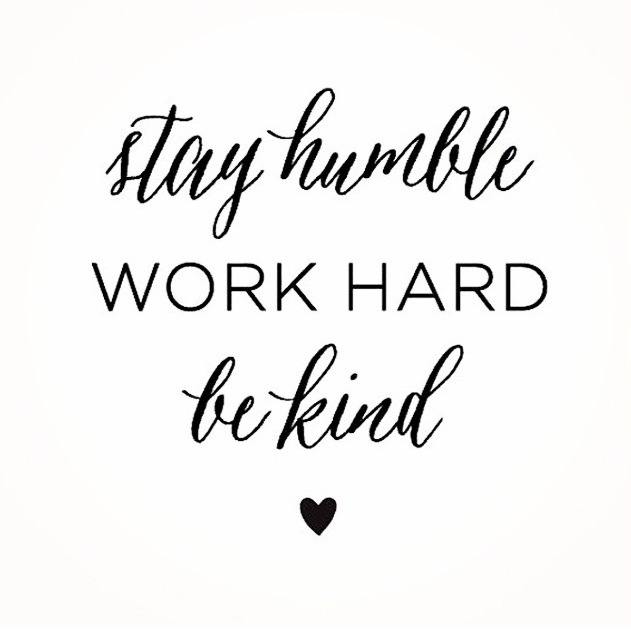 What are your favorites (could be anything!) of 2015 so far? Comment and tell me below in this post and enter on the Rafflecopter for your chance to win a KIND snacks prize pack – including bars from the KIND & Strong Savory line, a water bottle, and a t-shirt!
For an additional entry, make sure you are following both @nutritionhappens and @kindsnacks on Instagram – and check out my Instagram post and leave me a comment there as well.
Contest ends Wednesday, January 21st, 2015 at 11:59pm EST.
Cheers to the good times to come friends – can't wait to hear all about your favorites!
(Visited 66 times, 1 visits today)