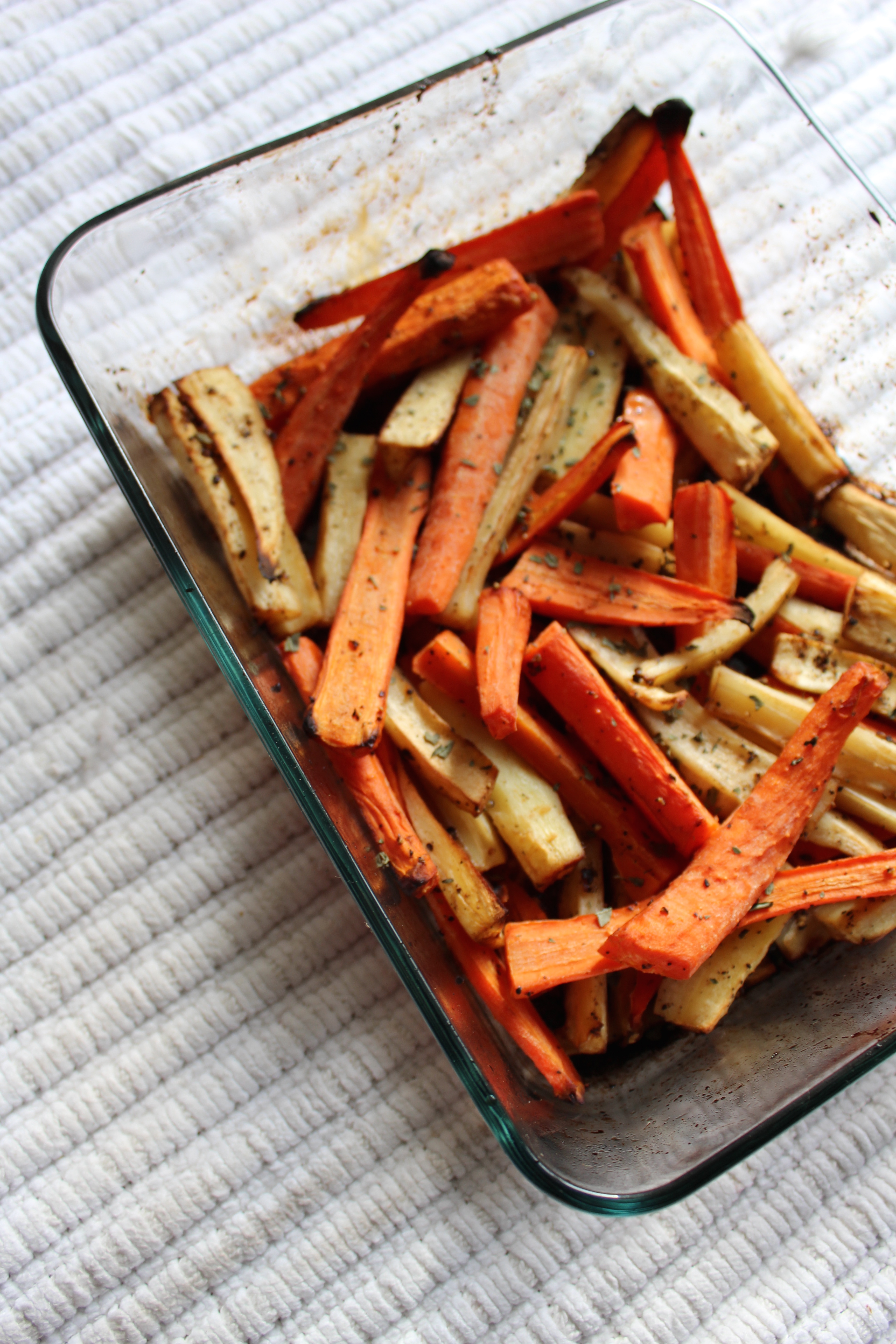 A mouthful, I tell ya. Like, you're literally going to be shoving this into your mouth by the shovels cause it's so delicious.
I headed into Whole Foods for a grocery run (what's new) the other day and obviously couldn't leave without hitting up the hot bar (what is cash or money or savings) because browsing Whole Foods even on a full stomach can leave you famished. Truth.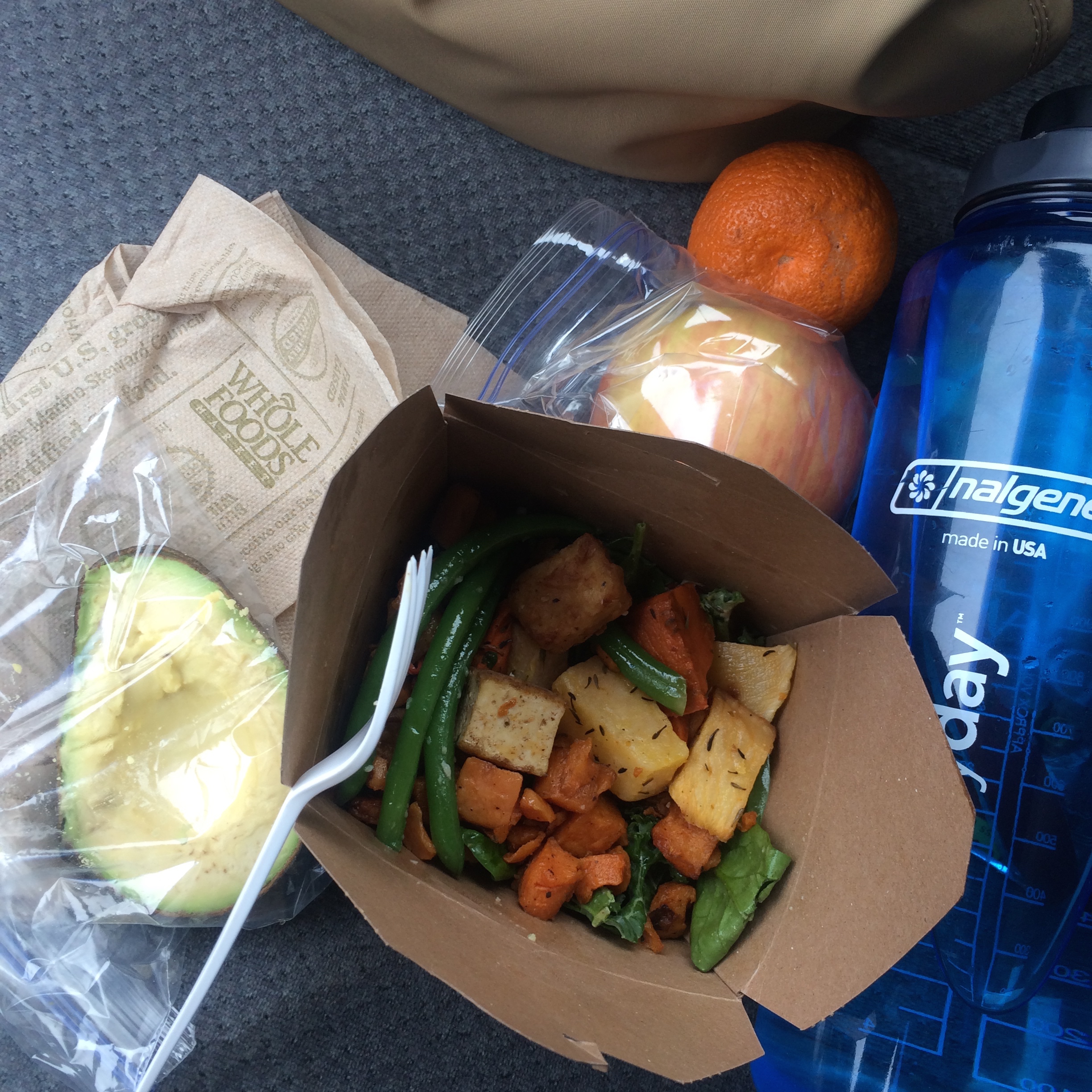 One of the hot bar specials of the day was just a simple roasted carrot and parsnip – which, I can't stop thinking about since the moment it hit my mouth. Parsnips, though. Where've you been and why are you missing so frequently in my life?
Root vegetables are the bomb dot com. And even better roasted. Balsamic roasted vegetables are my favorite way to make an easy meal – satisfying, quick, and flavorful! I added a touch of honey this time to bring out the natural sweetness and crumbled goat cheese on top for an extra creaminess. And boom, my friends, made this today's side dish for the week.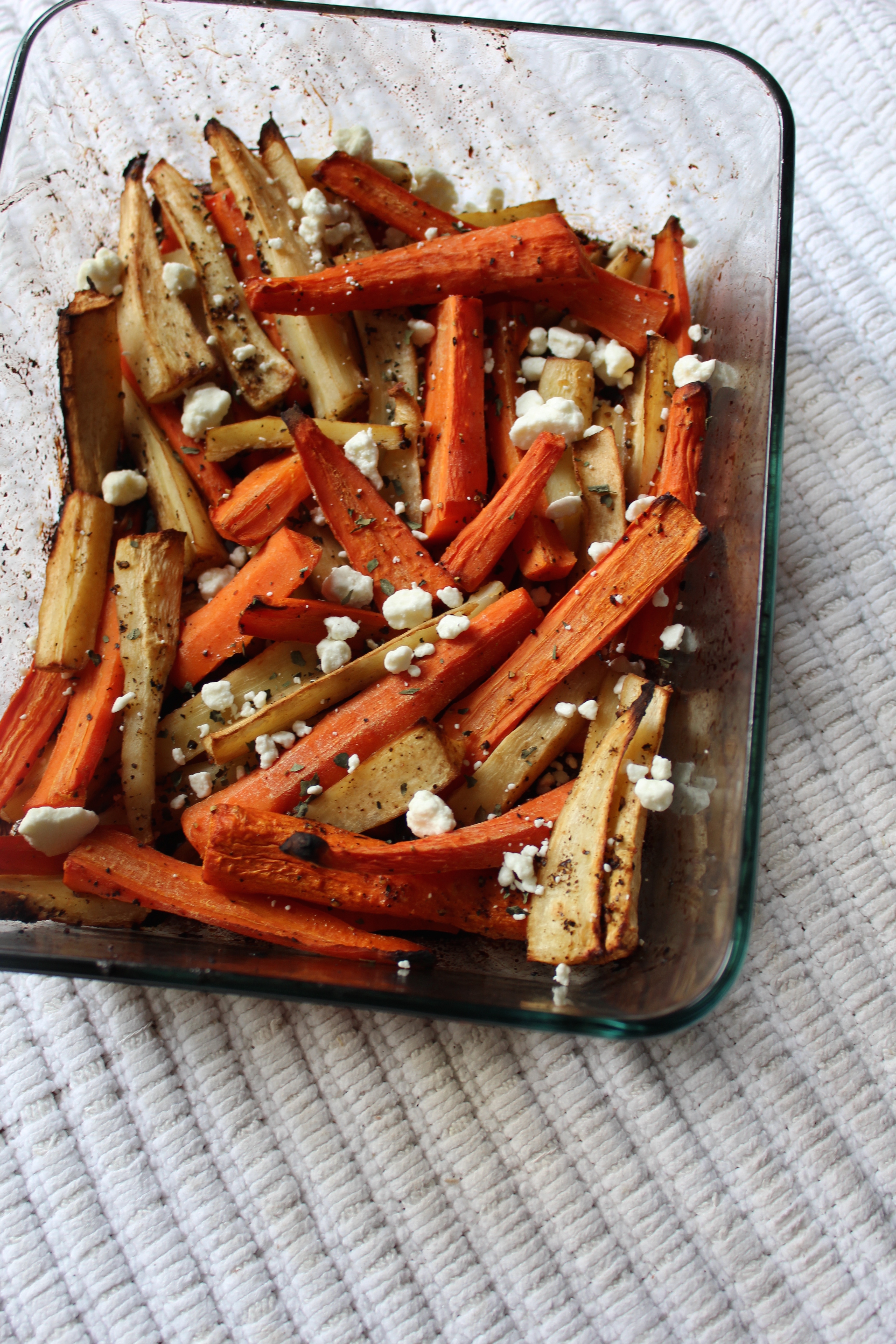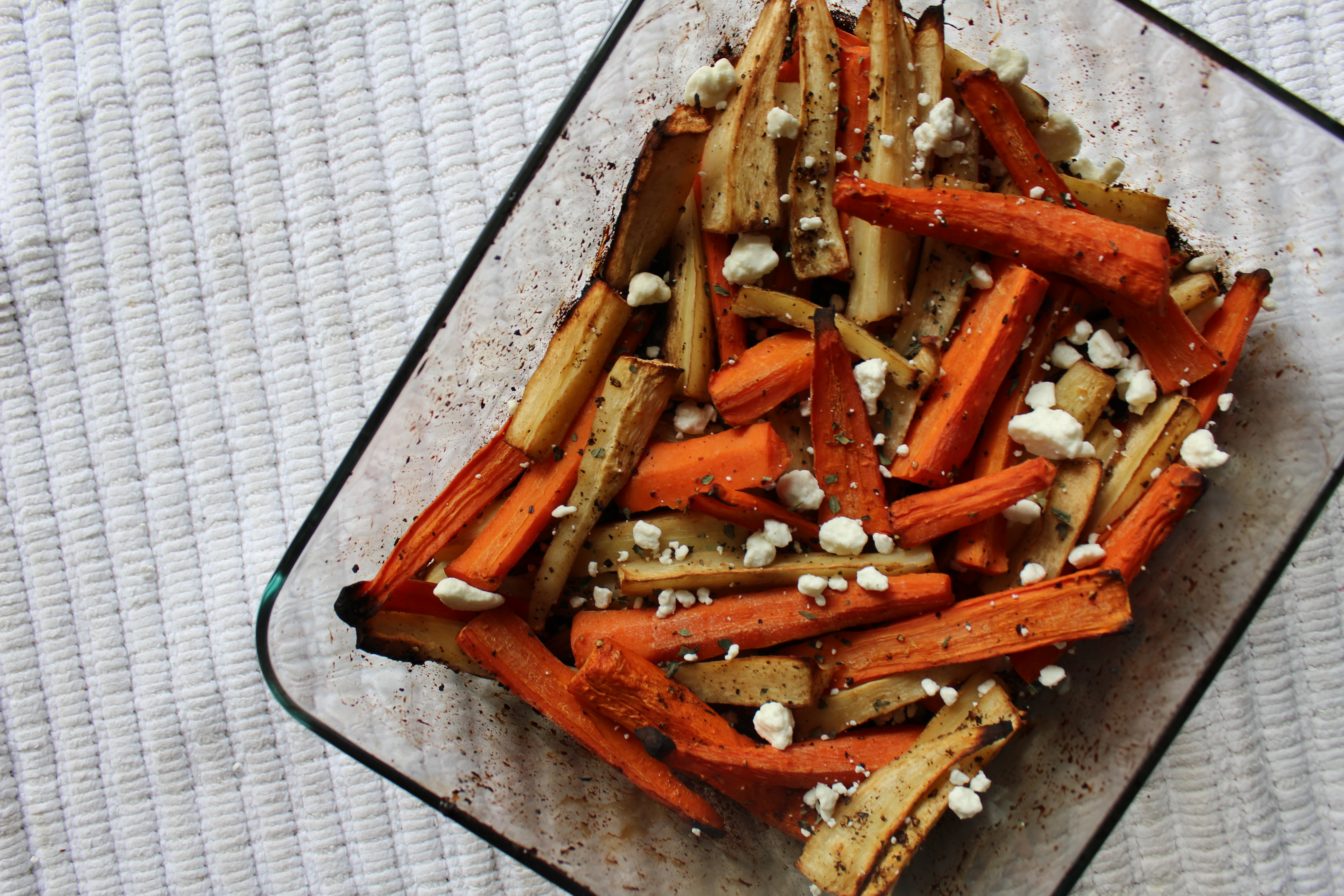 Balsamic Honey Roasted Carrots and Parsnips with Goat Cheese
2015-01-07 10:07:36
Ingredients
1 lb parsnips, peeled and cut into long strips
1 lb of carrots, peeled and cut into long strips
2 tbsp coconut oil
3 tbsp balsamic vinegar (I used Trader Joe's Balsamic Vinegar of Modena)
1.5 tbsp honey
1/4 cup of crumbled goat cheese (I used Trader Joe's)
Fresh ground black pepper to taste
Instructions
Preheat oven to 425F.
Mix together coconut oil, vinegar, honey and toss together with the carrots and parsnips, making sure it gets evenly coated.
Fresh ground black pepper to taste.
Roast for 45 minutes.
Add goat cheese after removing from oven - best served immediately. Makes excellent leftovers too - win!
Nutrition Happens http://www.nutritionhappens.com/
(Visited 239 times, 1 visits today)