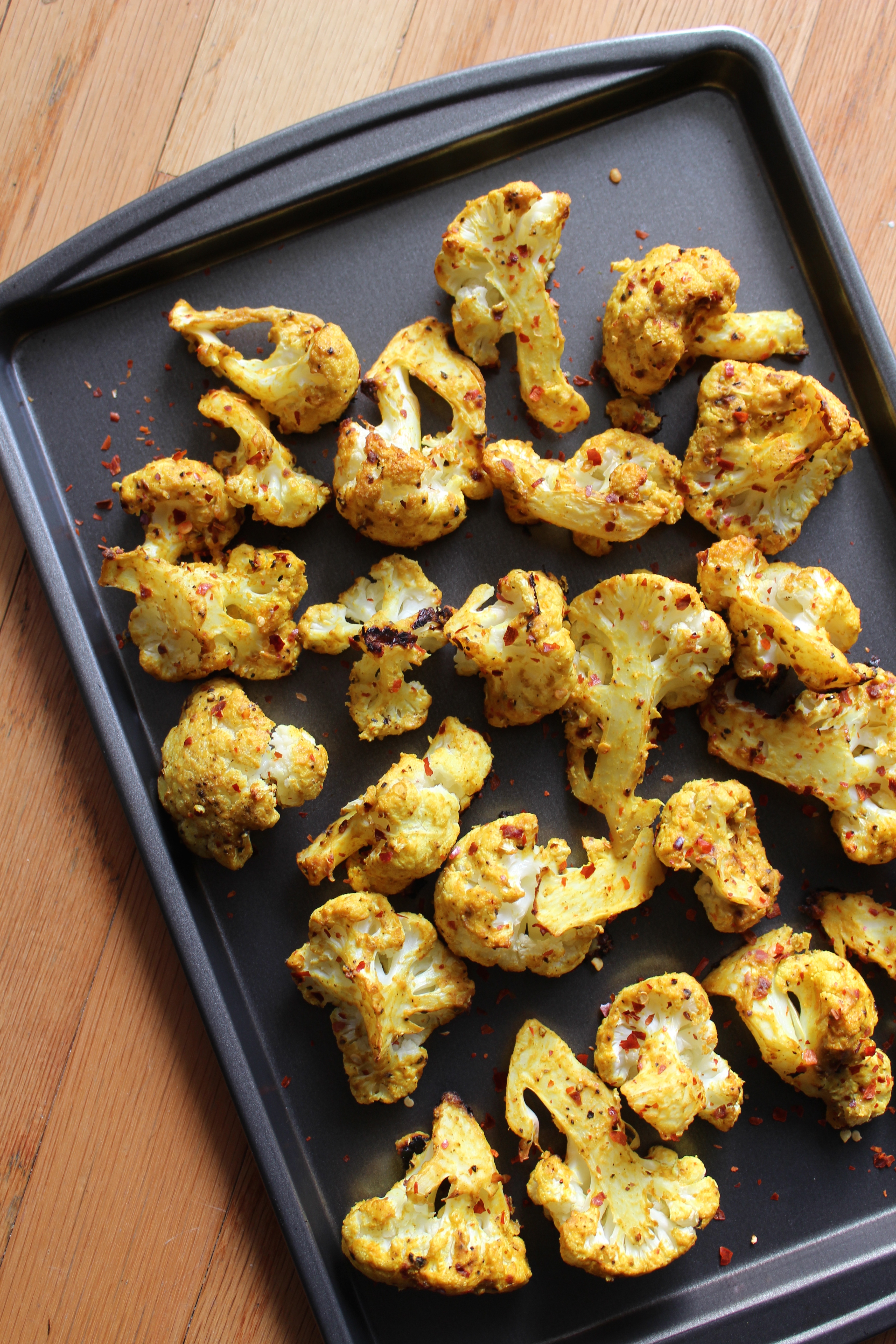 Happy 2015! First post of the year and it feels extraaa good.
2014 came with many great things, but friends, I'm really excited to share in the next few weeks a few fabulous projects I've been working on over here for you at Nutrition Happens. Thanks so much for the support so far – I appreciate each and everyone of you, mean it!
Let's start off the year with a (spicy) bang, shall we? By that I'm referring to the best damn cauliflower to ever grace your tastebuds.
Sometimes I feel like cauliflower is the forgotten sibling of the cruciferous family. I mean, it's all broccoli this, and kale that. While broccoli and kale have a special place in my heart, cauliflower needs a moment in the spotlight too, you feel me?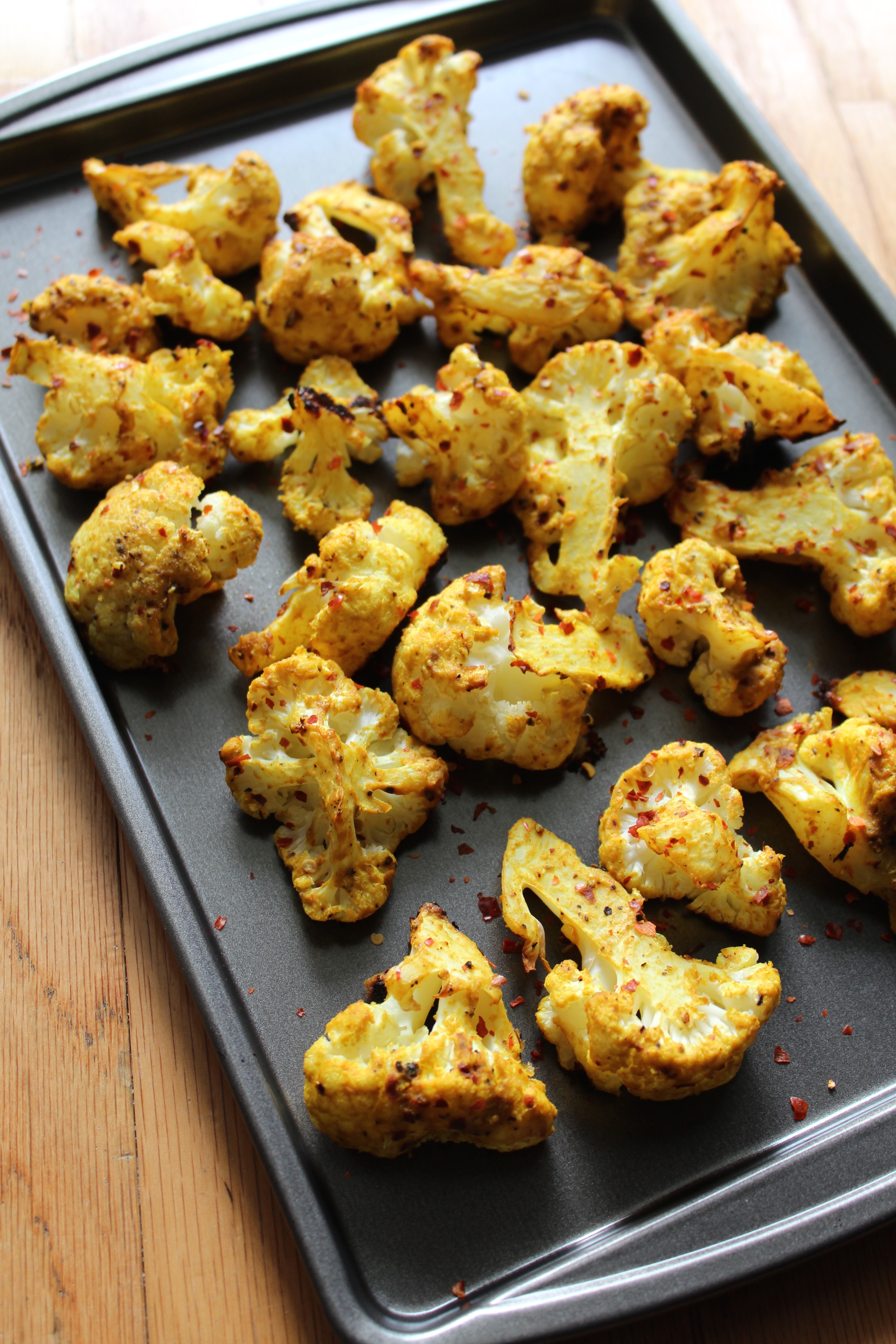 Let me tell you something that's still true about my (post-grad) life: ain't nobody got time to cook gourmet this and ten ingredient that on the daily. I'm still an advocate of simple meal preps. I roast up a large batch of veggies and eat as I go through the week. I'm here to share with you just that – things that I love and have worked well for me.
But I'm telling you that flavor doesn't have to be sacrificed for time or nutrition. Just like I think that you can have your (dark) chocolate and eat it too. There are so many ways to enhance recipes without adding extra junk to pack in the trunk – and here is one of my favorite, simple ways to do cauliflower lately.
Dijion mustard combined with a gut friendly turmeric powder, coconut oil, garlic powder, and spicy red pepper chili flakes makes this an all around good for your gut, soul, and tastebud side dish.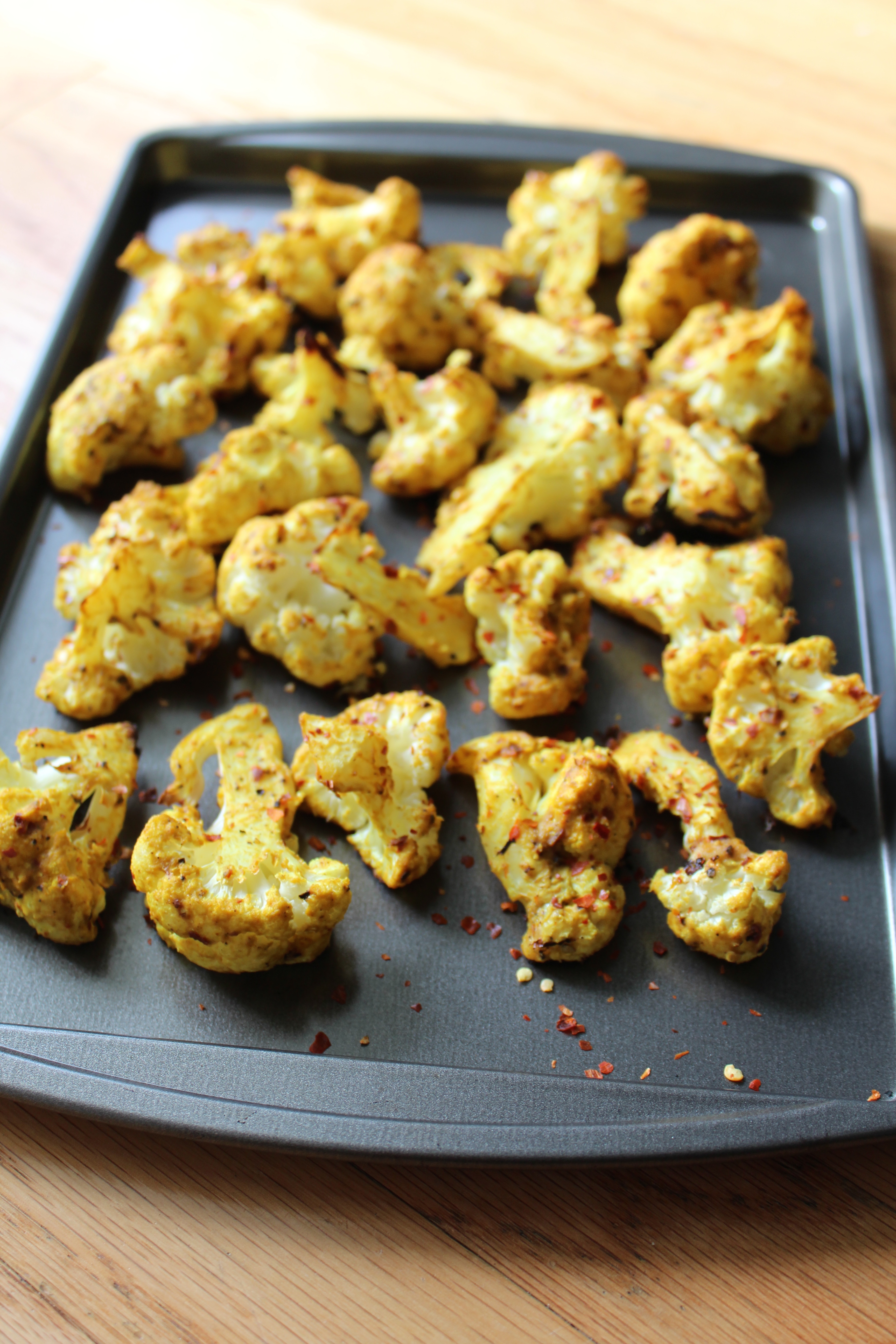 Dijon and Tumeric Roasted Cauliflower
2015-09-21 01:15:50
Serves 4
Ingredients
1 medium head of cauliflower, cut into florets
1/4 cup mustard (I used 2 tbsp Whole Food's 365 Jalapeño Mustard and 2 tbsp of Trader Joe's dijon mustard with white wine)
2 tbsp coconut oil
1 tbsp turmeric
1 tbsp garlic powder
Black pepper + Red pepper chili flakes to taste
Instructions
Preheat oven to 425F.
In a large gallon zip lock bag, place the cauliflower florets in and add in all additional ingredients.
Shake the bag to make sure all cauliflower florets are evenly coated.
Roast in oven for 30 minutes and add extra red pepper chili flakes prior to serving for that extra (spicy) zing.
Nutrition Happens http://www.nutritionhappens.com/
(Visited 490 times, 1 visits today)