Happy December, friends!
To kick off the start of the holiday (shopping!!) season the right way, I've got a fun giveway for you today – featuring Lush Gourmet Foods.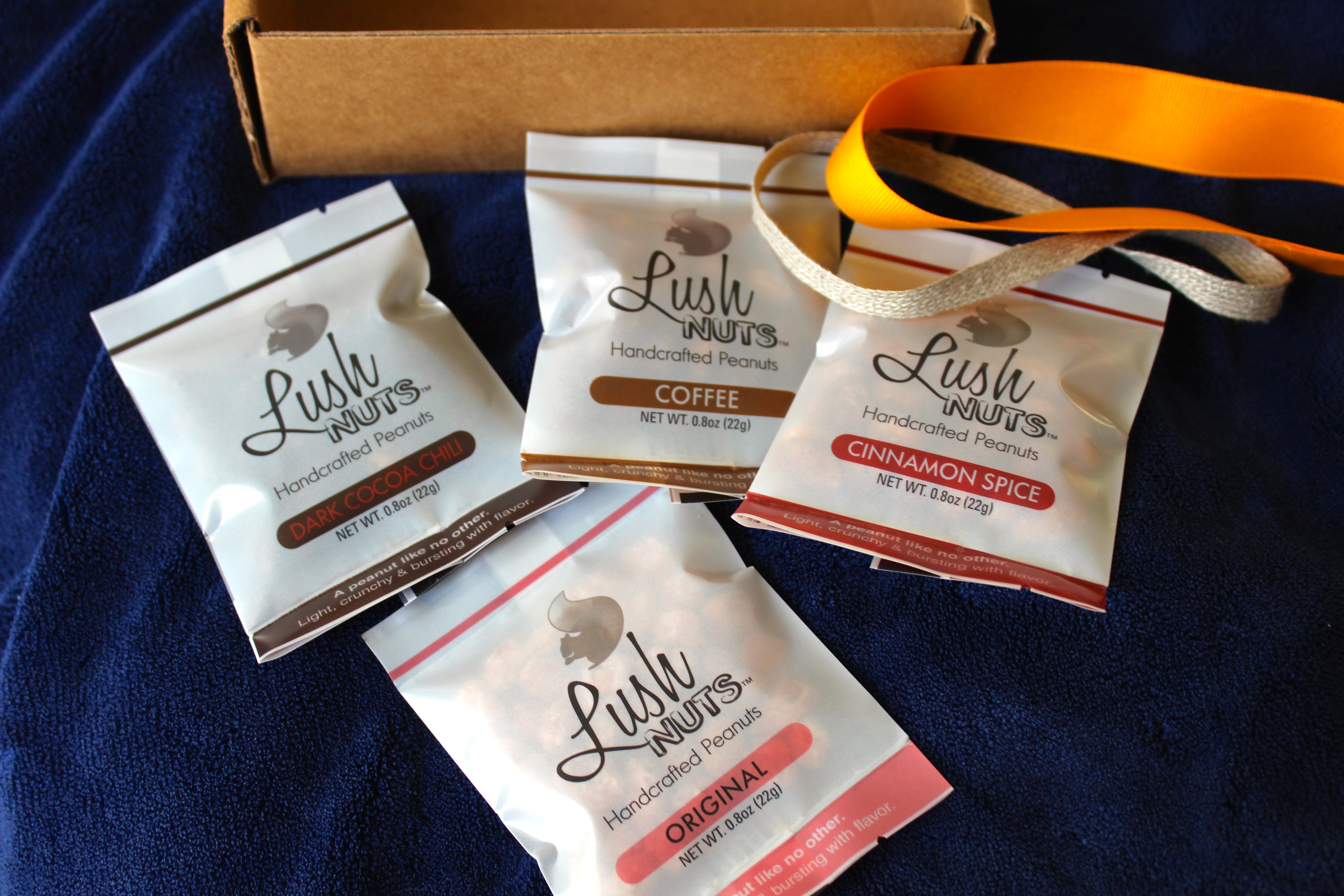 I've talked about Lush Gourmet before here so you know I'm already a huge fan of the company. I'm still swooning over their coconut lavendar almonds. I mean, seriously, coconut and lavendar? The perfect combination.
The company hand crafts gourmet almonds and peanuts that are 100% natural, and free of all the preservatives and aritificial ingredients that you often find in many packaged nuts. The ingredient list is super short (as it should be!) – consisting of only nuts, sugar, spices and no added oils. The flavor combinations are some of the most unique pairings I've seen around.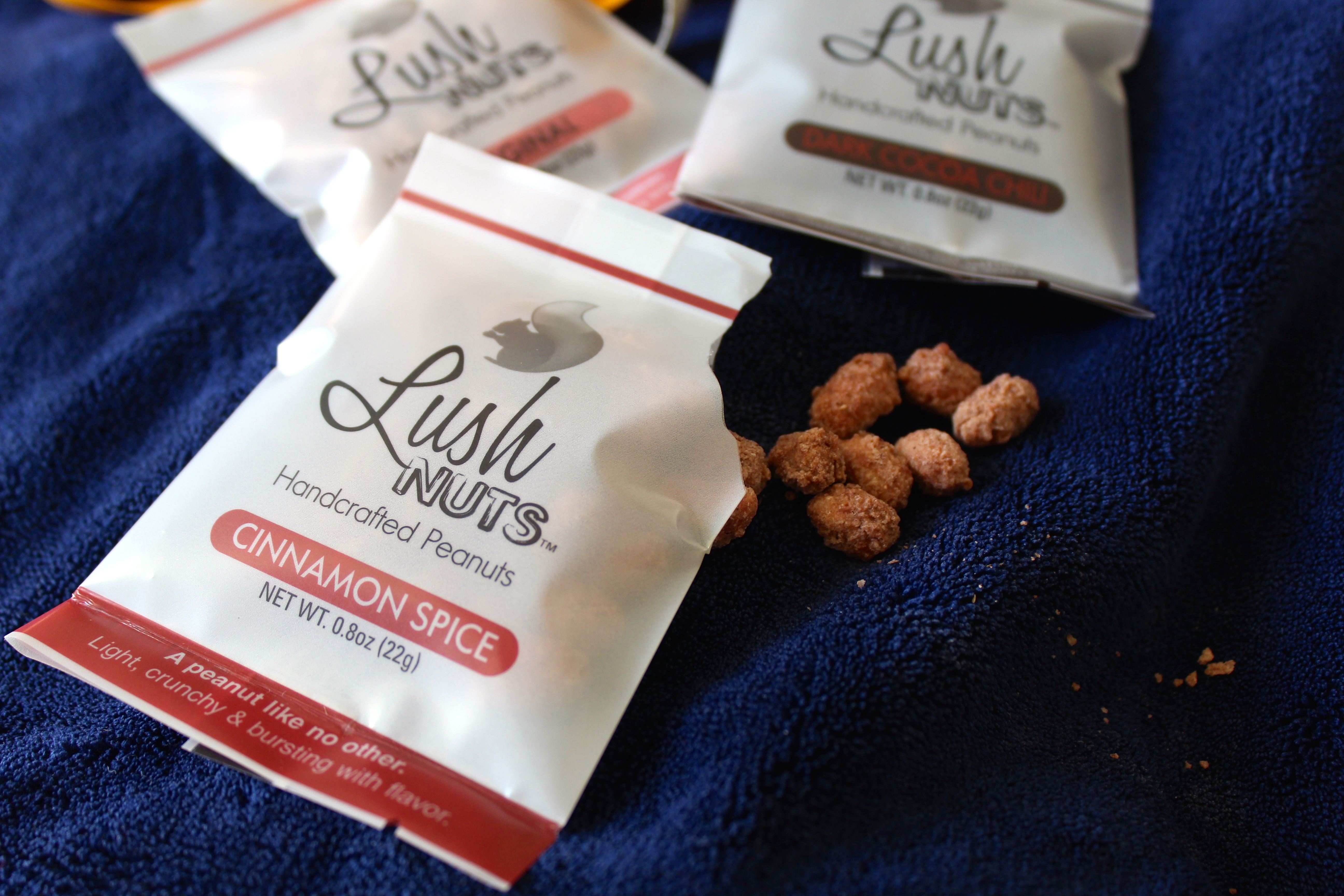 But, my friends, when the owner and my friend, Bisera, rolls out the new gift packaging for the holidays…it's a game changer.
Because take a look –  it's absolutely ADORABLE.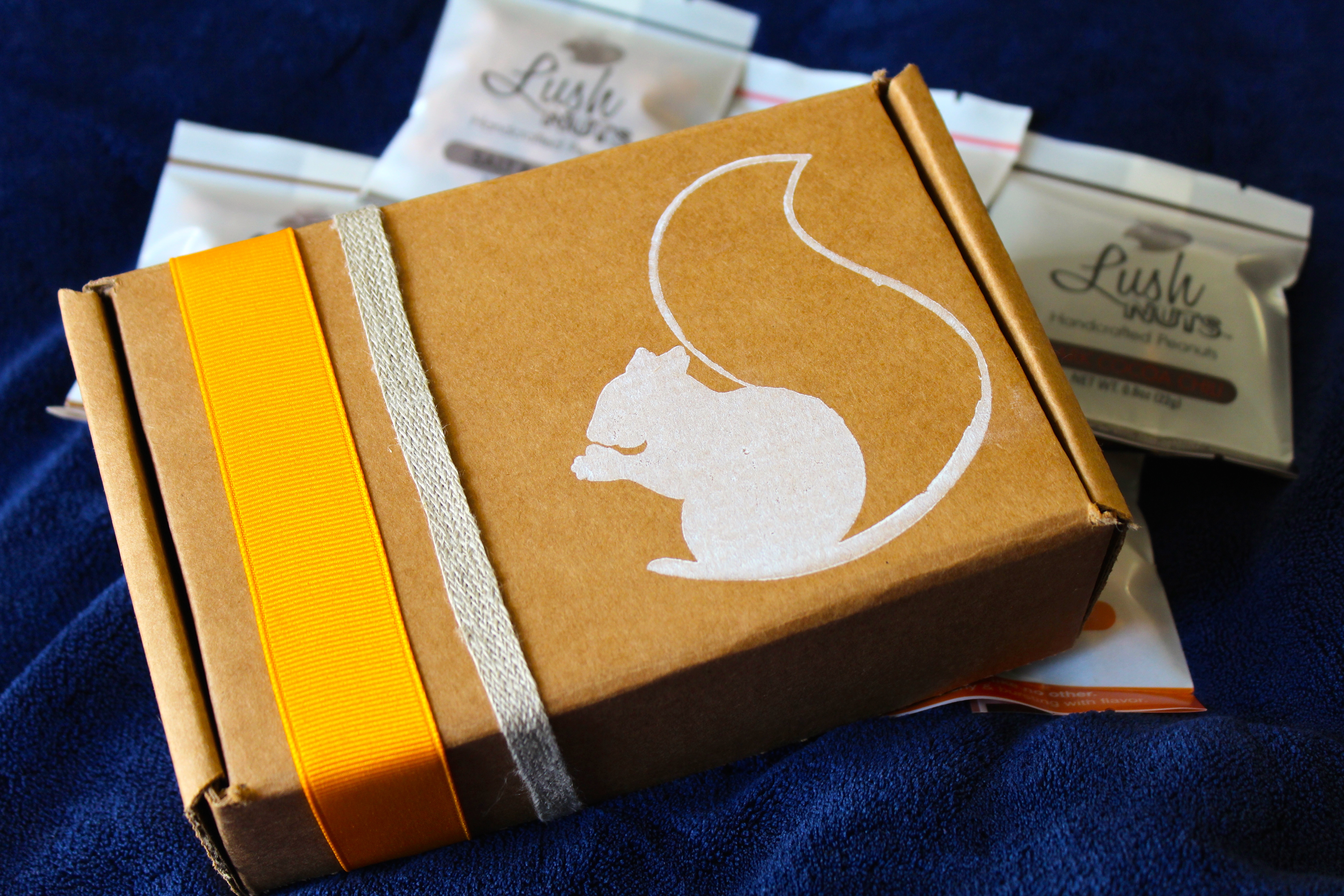 Each box is adorned with the Lush Gourmet stamp (with either a red or orange ribbon, you choose!) and inside you find mini packs of the most perfectly portioned packs of peanuts. If you are looking for some great (wholesome and delicious!) stocking stuffers, these are perfect.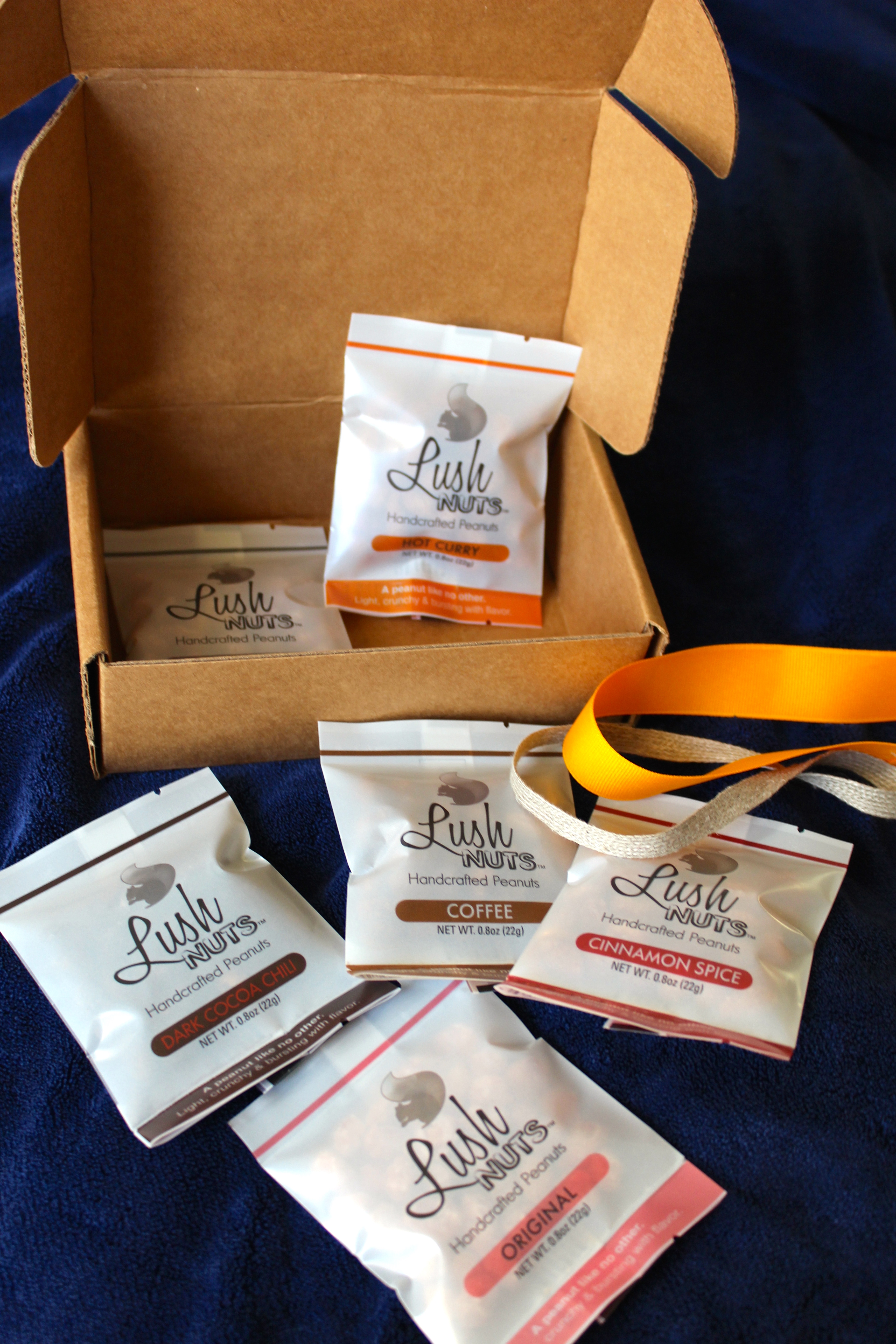 Oh, and the flavors – can we talk about the flavors for a hot minute? I loved their dark cocoa chili almonds, but the peanut equivalent are amazing as well. I also loved the coffee flavor – it's got a nice kick! I loved how the sampler pack caters to a little bit of every craving – from sweet (cinnamon spice) to savory (hot curry!)
The mini peanut sampler pack comes with the following flavors:
Original
Salt and Pepper
Cinnamon Spice
Hot Curry
Coffee
Dark Cocoa Chili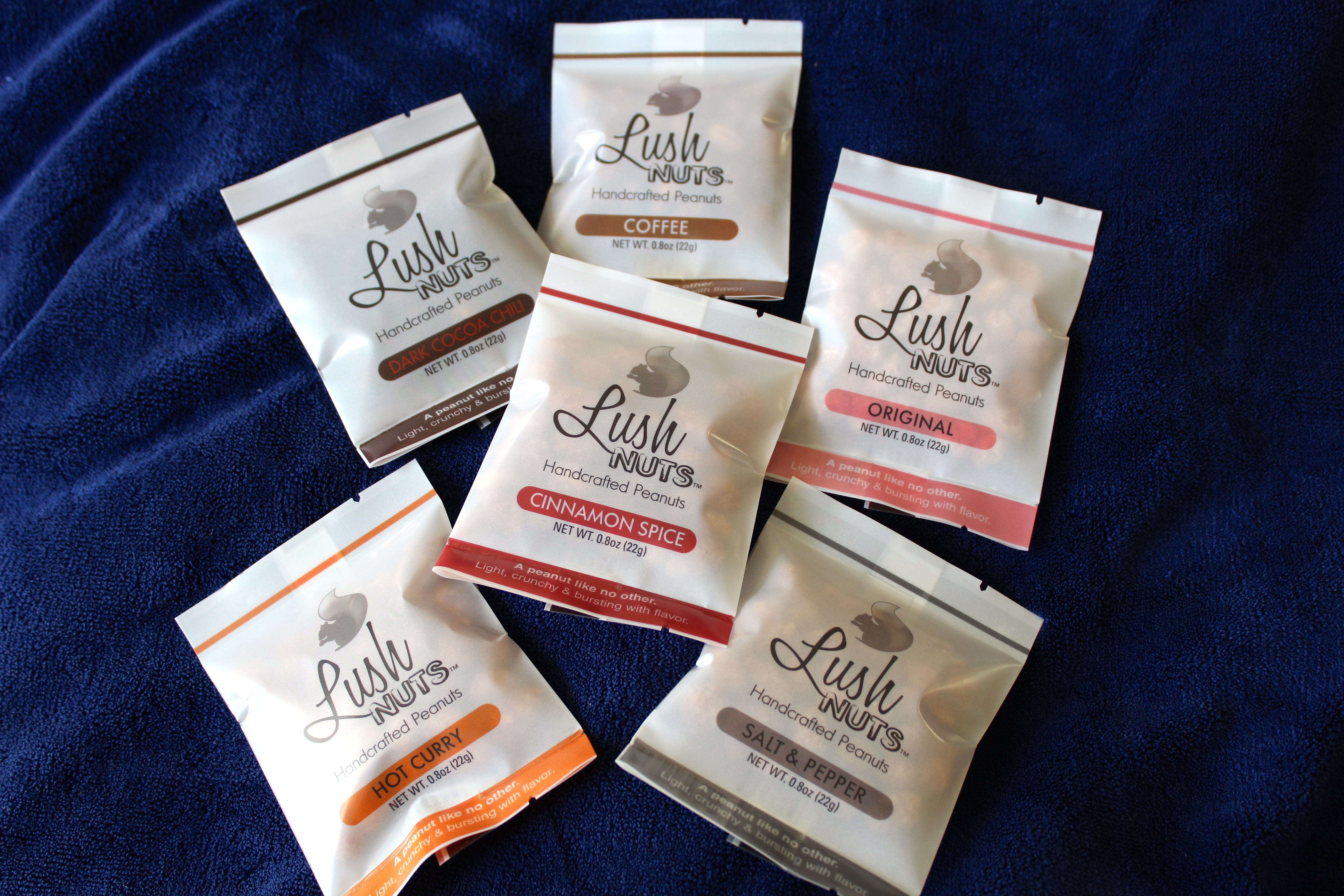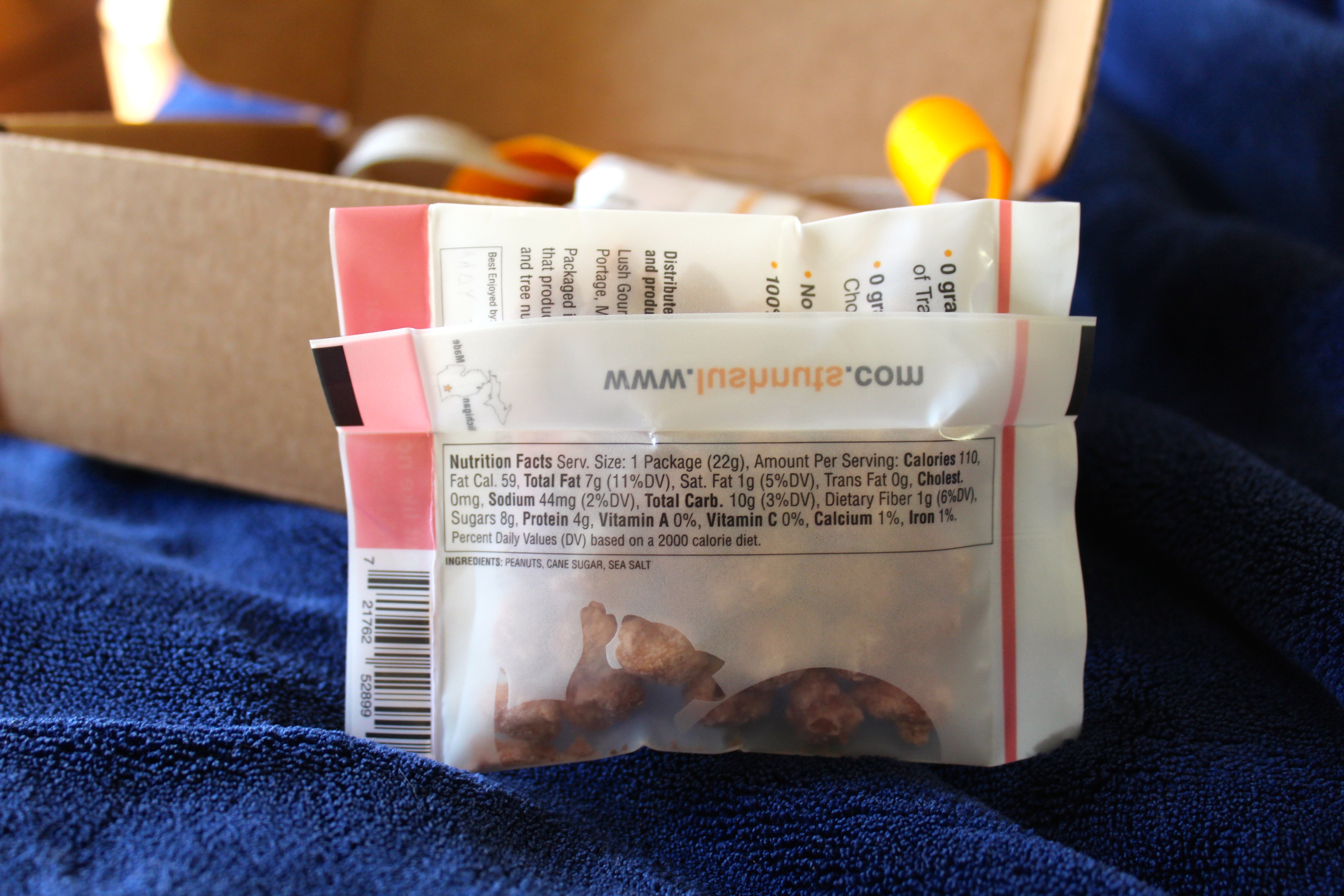 The company makes it their mission to handcraft each batch of nuts with the highly quality ingredients around. I love supporting local companies that always strive to provide the best for their customers. It's nice when I can connect with companies in different ways, whether it's sharing the passion for using local ingredients or caring to fuel our bodies with wholesome foods.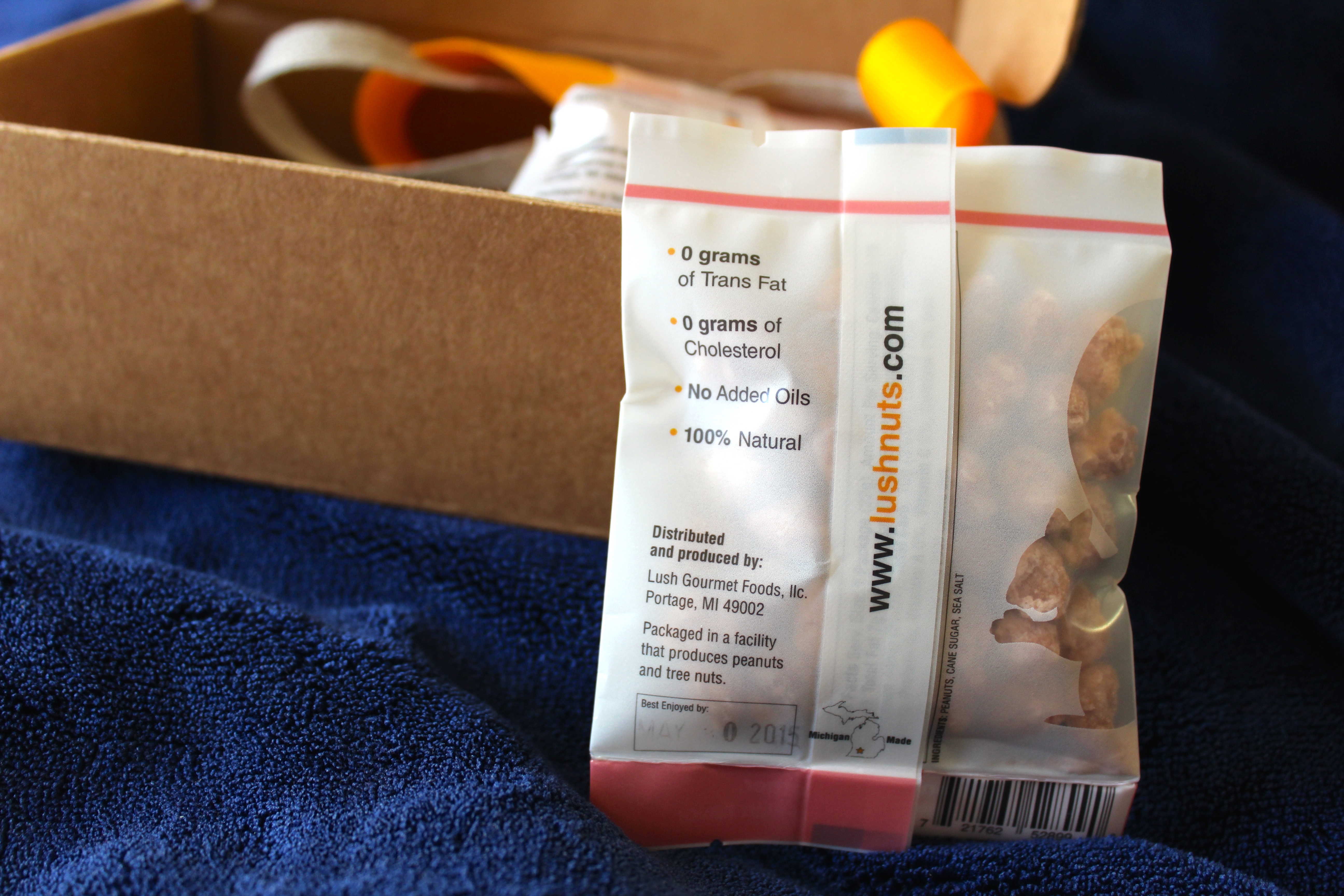 And Bisera, the owner of the company, still handcrafts each batch herself – using her very own, secret family recipe. How awesome is that? Bisera…you are really the coolest. If you aren't following them on Instagram yet, you should at @lushgourmet – her feed is beautiful!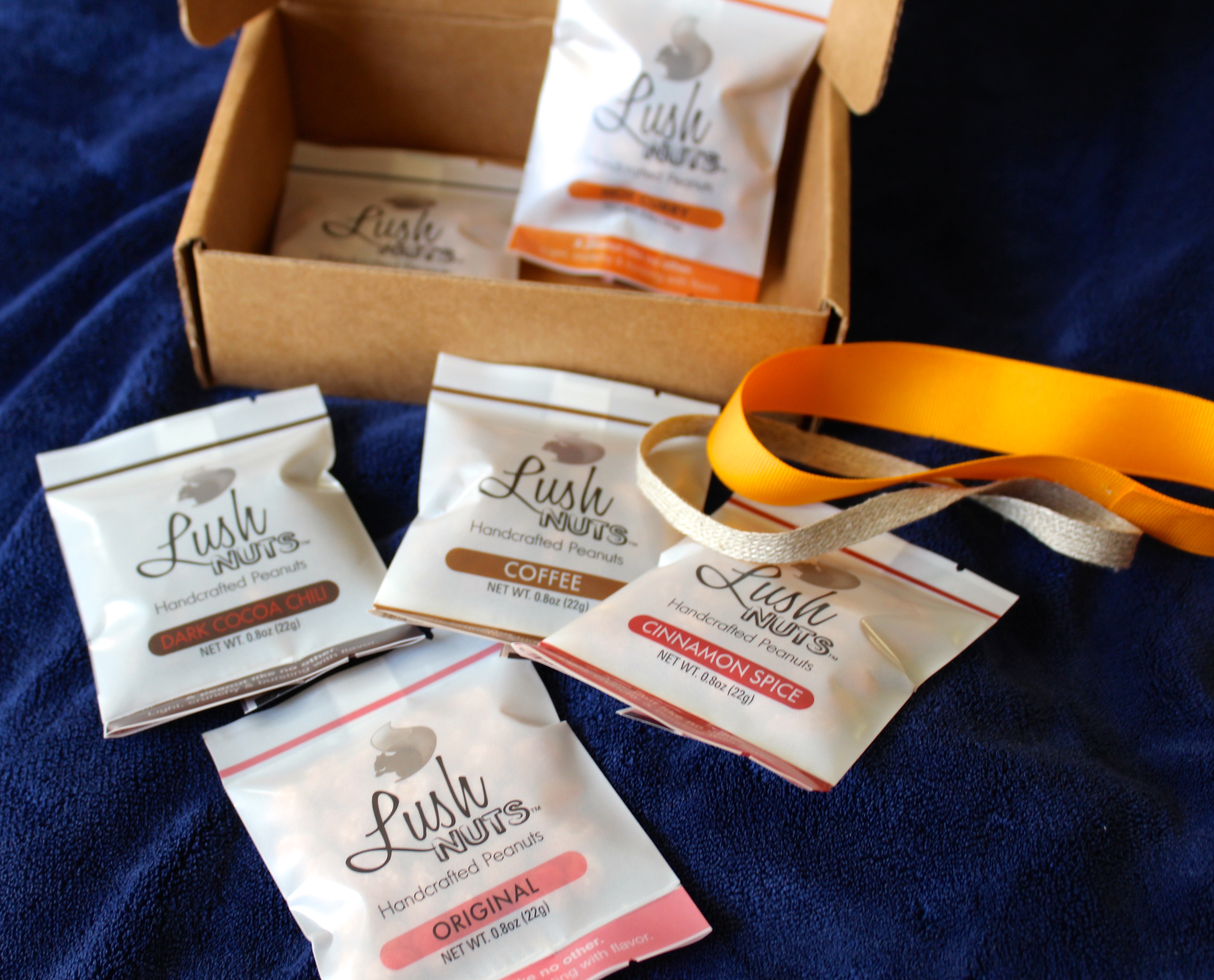 To enter the Lush Gourmet giveaway, check out my Instagram and comment under the Lush Gourmet post for a chance to win a mini peanut sampler, just in time for the holidays.
For an additional entry, just leave a comment below about which flavor you are most excited to try.
Giveaway ends Sunday, December 7th at 11:59 EST.
Good luck and happy shopping!
(Visited 77 times, 1 visits today)