In terms of nut butter, I'm almost always an almond butter kind of girl. However, I don't discriminate my other favorites either – like cashew or sunflower seed butter! Peanut butter alway seems to be at the end of my nut butter lists, but lately, I've been reaching for this particular peanut butter –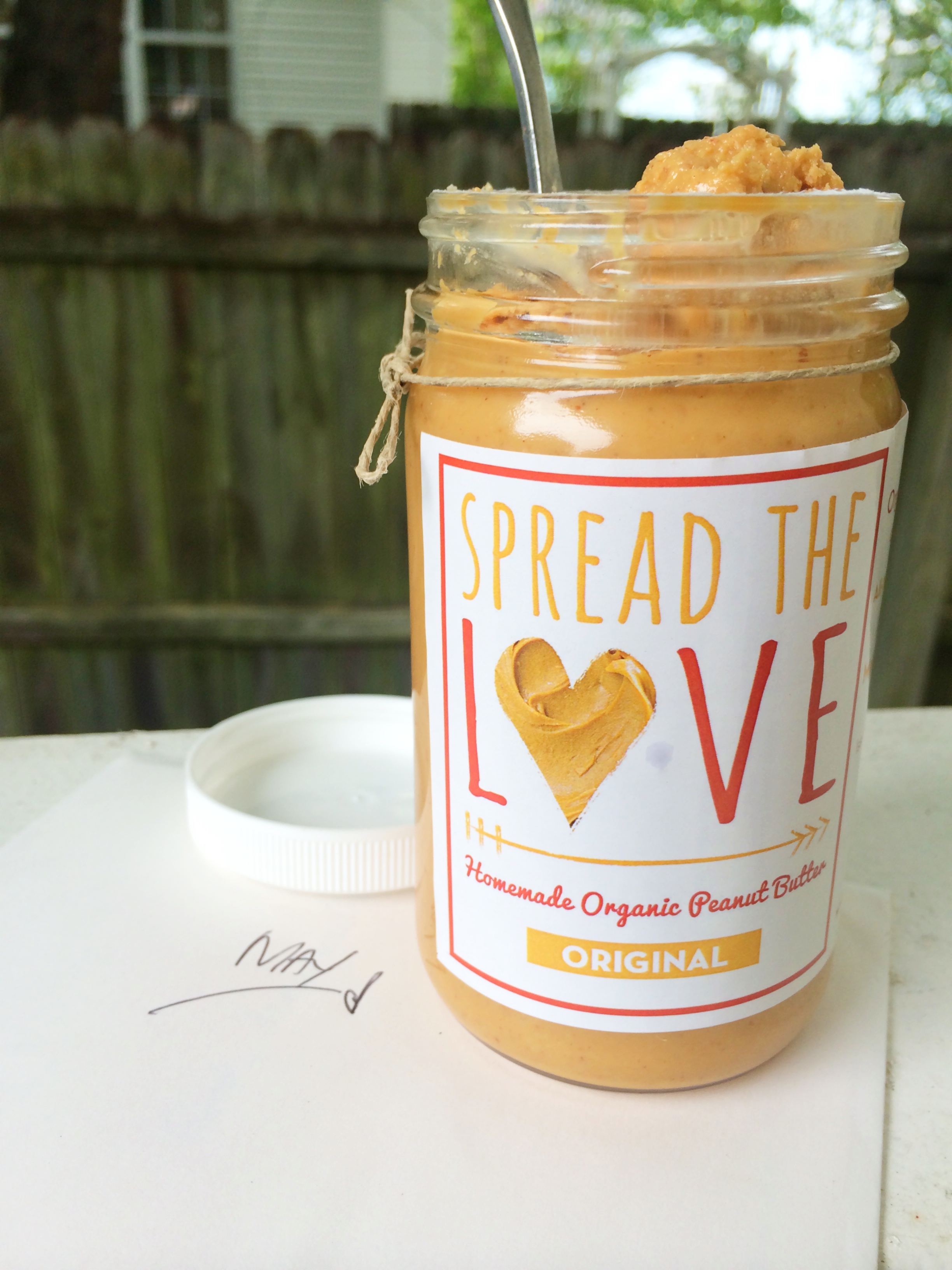 Spread the Love Peanut Butter is a company created by Valerie and Zach Fishbain in Los Angeles, California.
The ingredient list is very simple, with 4 ingredients. Many of us are aware that the best nut butters are actually ones with nothing added, but the agave nectar added to this peanut butter gives its uniqueness by adding just a slight sweetness – not overwhelming at all. Plus, the little touch of cayenne gives the original flavor a little something special.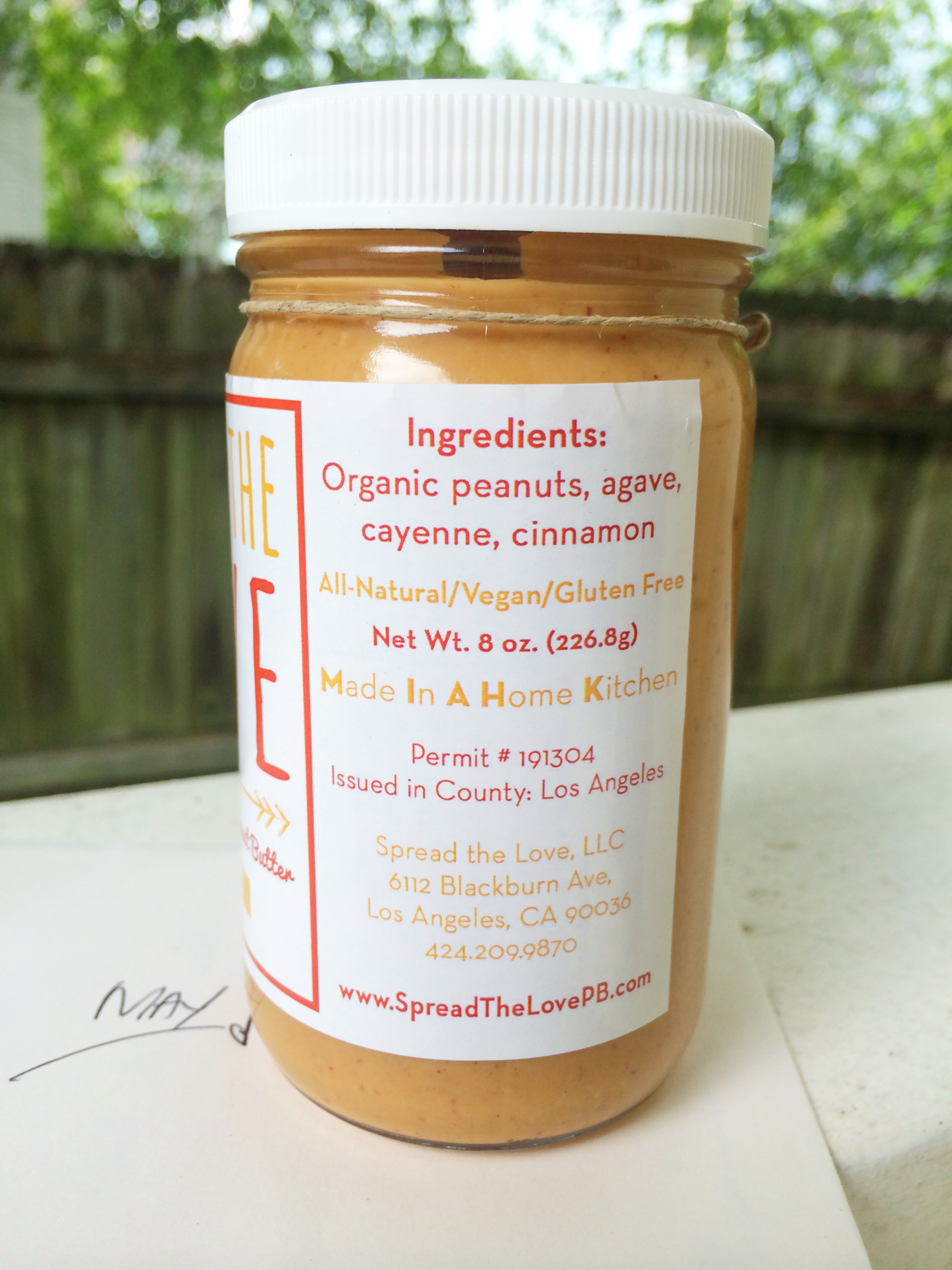 One of the best things about this nut butter is the texture – no oily residue to spill! (Good for a klutz like me…I almost always tend to be wearing silk when I do!) Although oil separation is common in natural nut butters, freshly made nut butters don't separate that fast – so you know that this jar was freshly ground out of the kitchen! I was surprised by how creamy and fresh the jar was – no mixing required.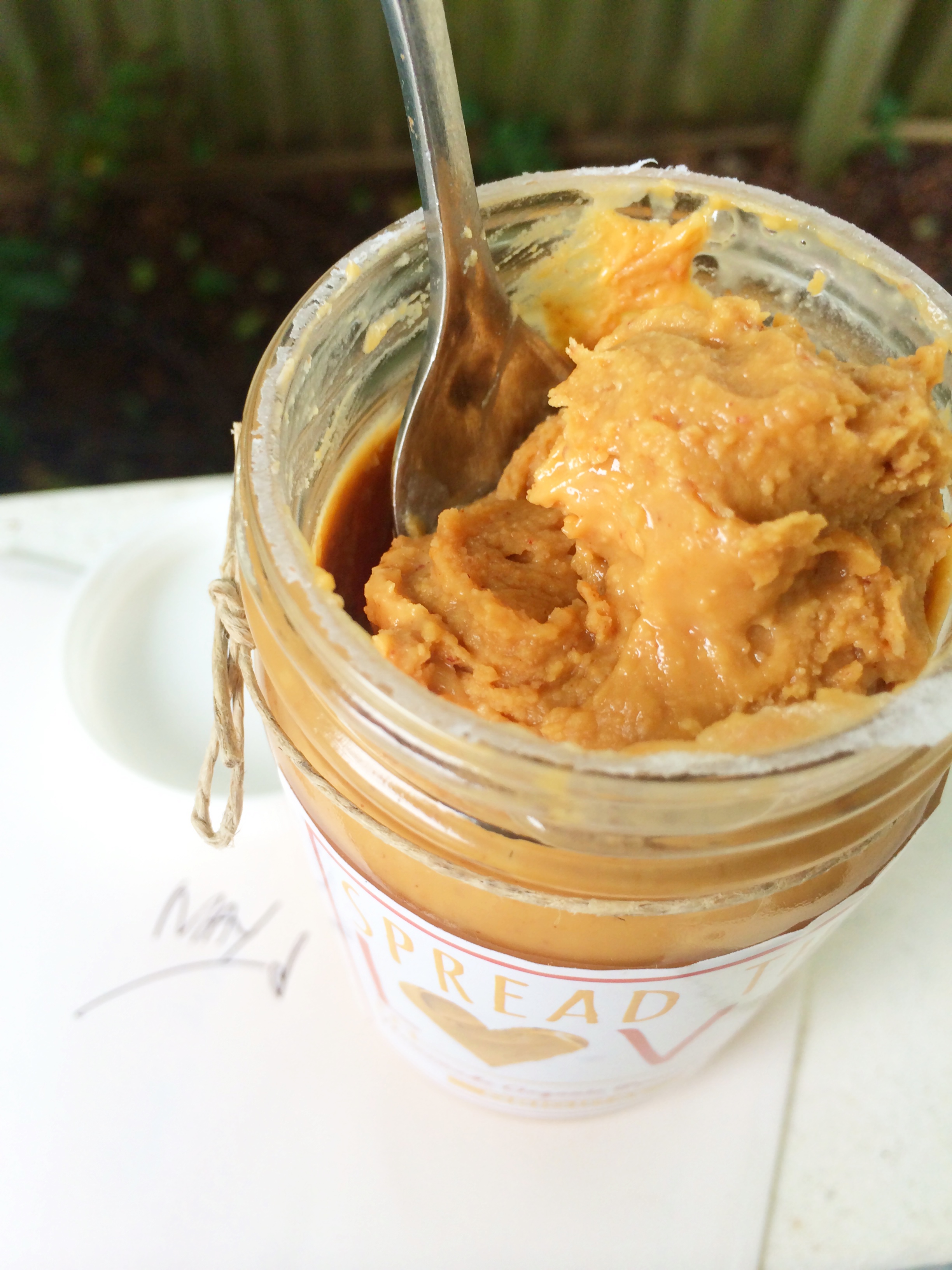 I love supporting up and coming companies with a good passion, such as this one created by Val and Zach. To read more about their story, click here.
I just wanted to help my friends Val and Zach spread the love – with nut butter! (Which, in my humble opinion is one of the most flattering forms of love.)
Since they are still a fairly new company, they need a little more support kickstarting the company. To support Spread the Love Peanut Butter, check out more details on their Kickstarter page – and get some nut butter action in the process!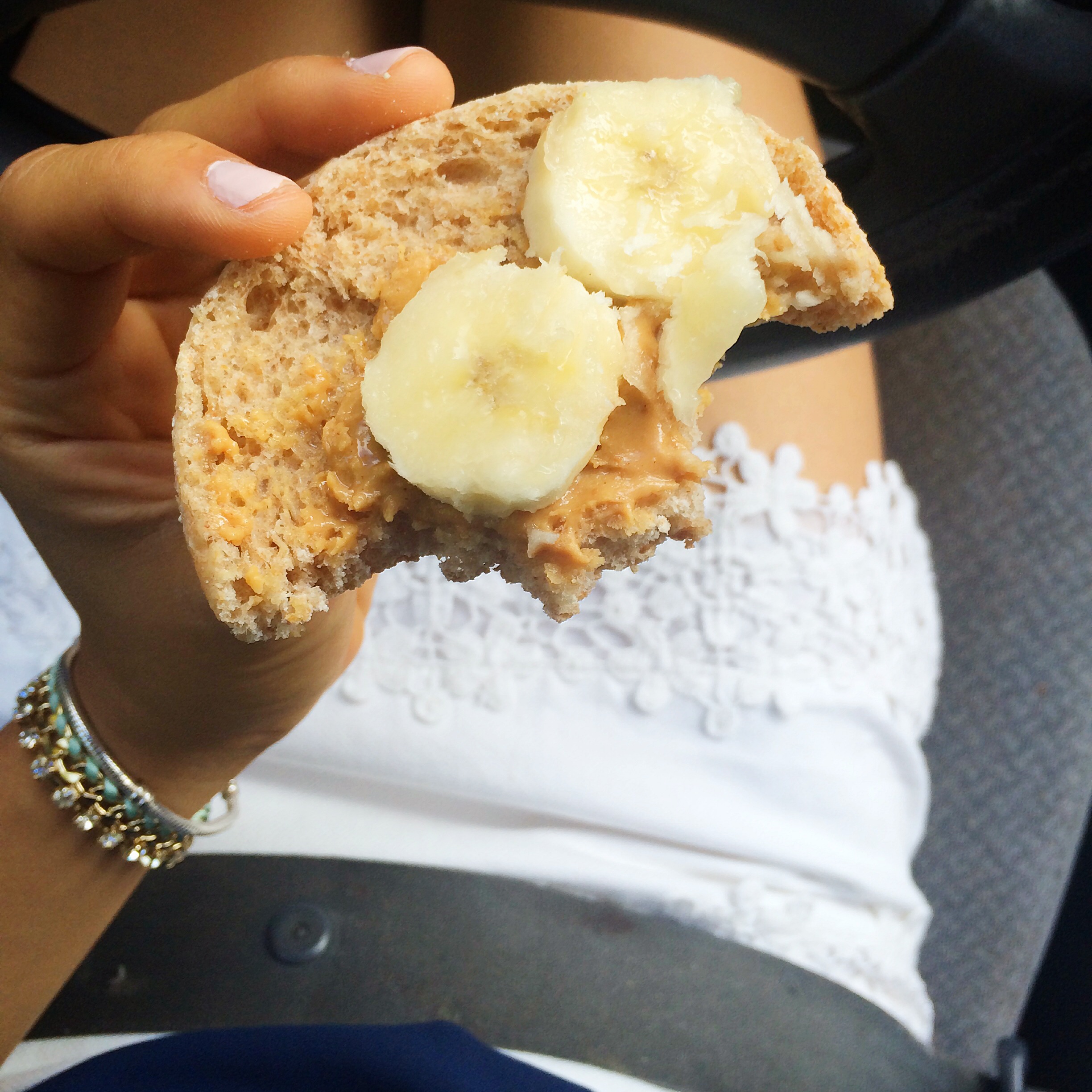 And one of my favorite ways to eat peanut butter? On top of an english muffin with bananas. You know it.
(Visited 281 times, 1 visits today)