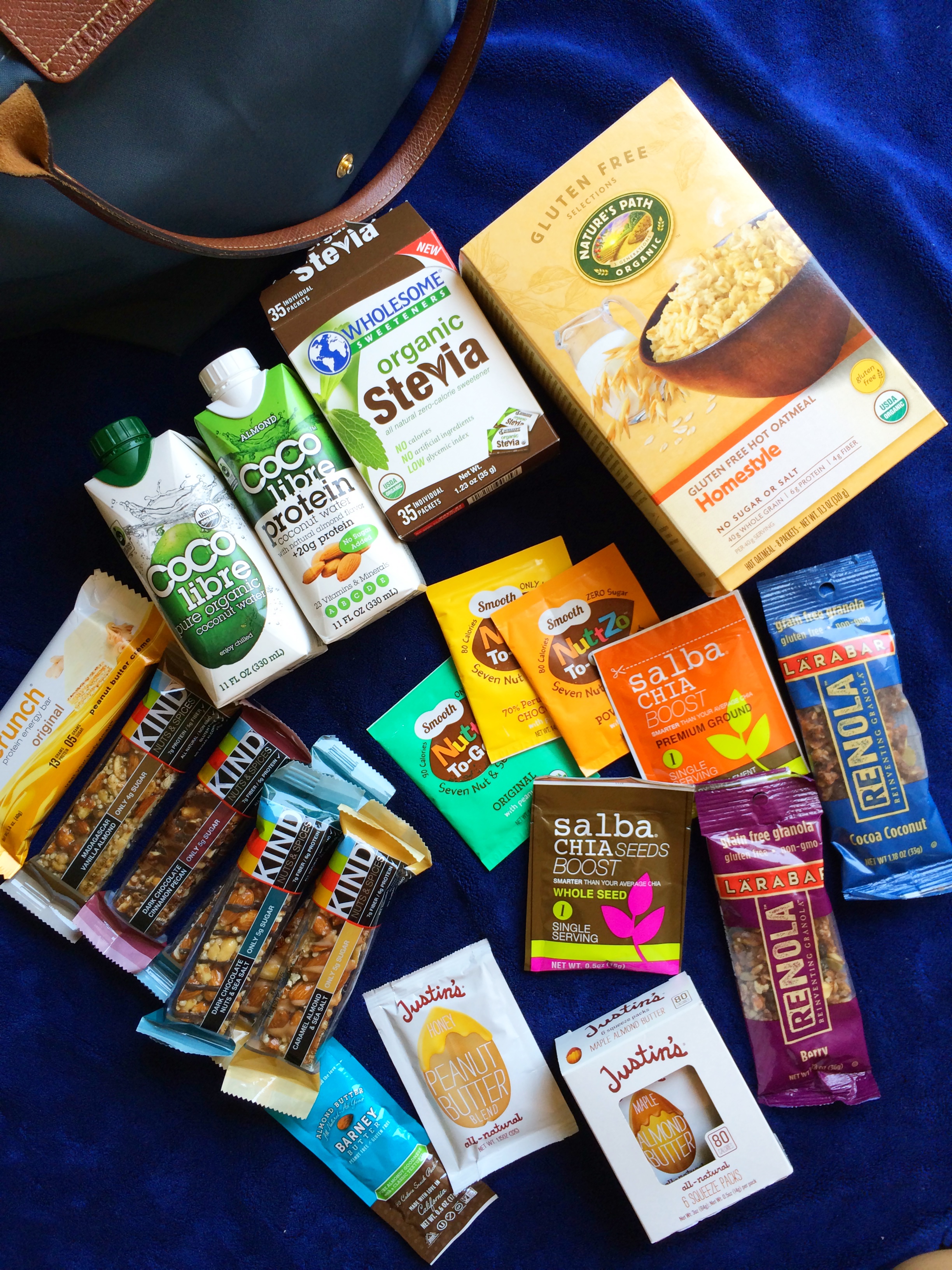 It's been a while since I've done a travel/road trip snack(s) post – but things have not changed much. Still overpacking like it's my job before every trip and hoarding KIND bars till the end of time. Story of my life!
This weekend I'll be heading down to Florida to (get ready for this) Harry Potter World!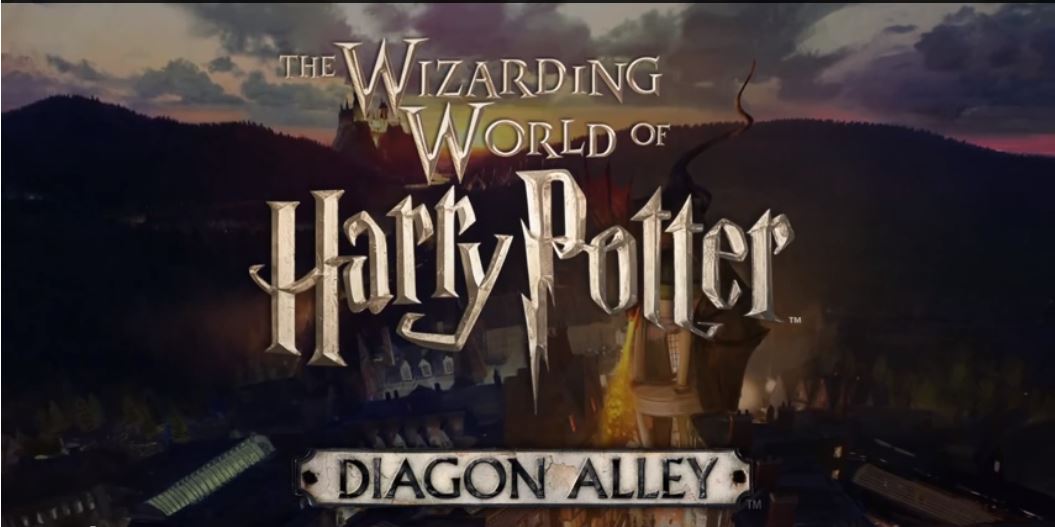 Cue my 22 going on 7 year old scream of joy. Nerd status alert. Sorry not sorry. I remember reading the first Harry Book in the second grade and watching the last Harry Potter movie as a college freshmen. Time flies but my love for anything Harry Potter related remains the same. Is anyone else excited about the new opening of Diagon Alley? I heard about the seven hour wait for the new ride on opening day….can't say it's too shocking! I am still incredibly excited. Since I'm down in the Florida area, I'll also be around the Daytona for a few days at the beach…so if you have any good restaurant reccomendations, I would love to hear!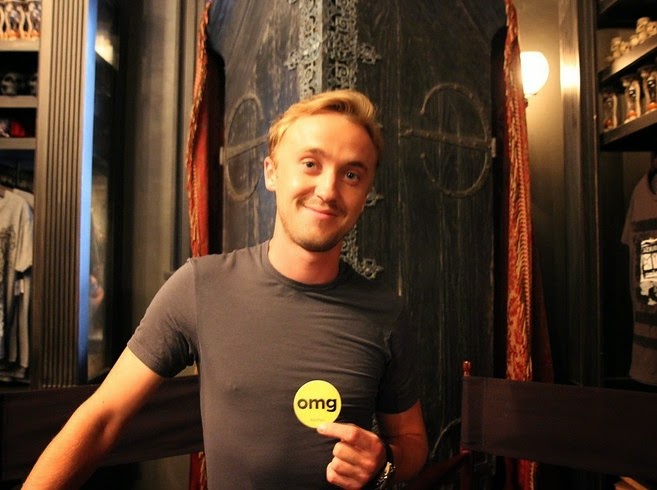 And how interesting is this Buzzfeed article about Hidden Gems in Diagon Alley? Nailed it.
For now, here is a look at a few foodie items I tossed in my bag for this trip. I don't always pack the same things, but this a good general idea of a few common items I tend to always have –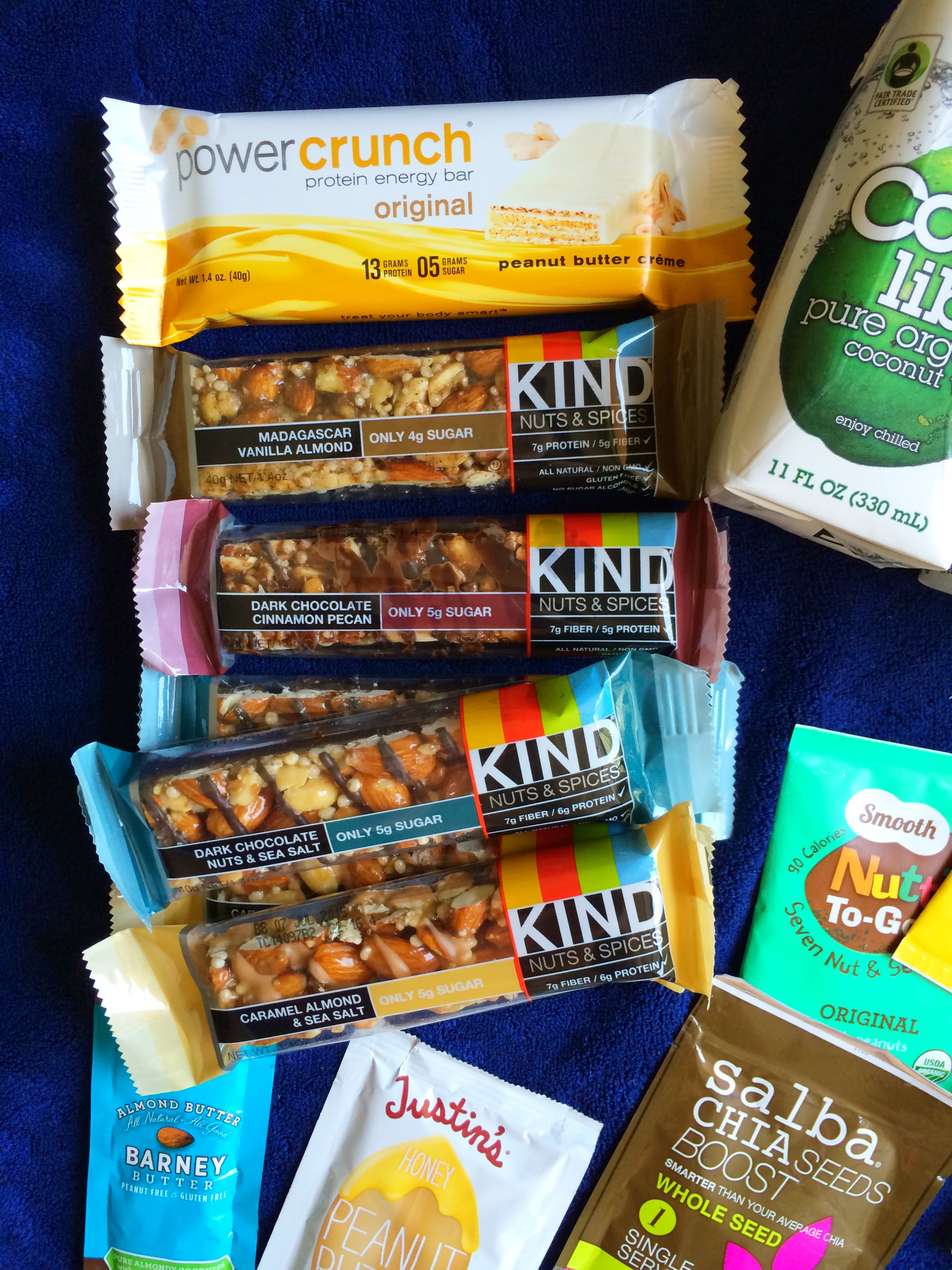 1. KIND Bars
I love KIND bars but their low sugar Nuts & Spices line is by far my favorite. Dark Chocolate Sea Salt? Swoon. If you're a caramel lover, I promise you will love the Caramel Almond & Sea Salt too! I love packing KIND bars into my bags because they are incredibly satisfying and helps tide me over to the next meal. I love that they are low in sugar – not very common in the snack bar market these days. Other favorite flavors: Dark Chocolate Chili Almond, Maple Pecan, and Mocha Almond. Okay, aka the rest of the line. The Power Crunch bar is my brothers – they are not my favorite because I don't find them very filling (they also melt SUPER fast in high heat!), but if you like vanilla wafers, these taste very similar to them, with 13 grams of protein per bar.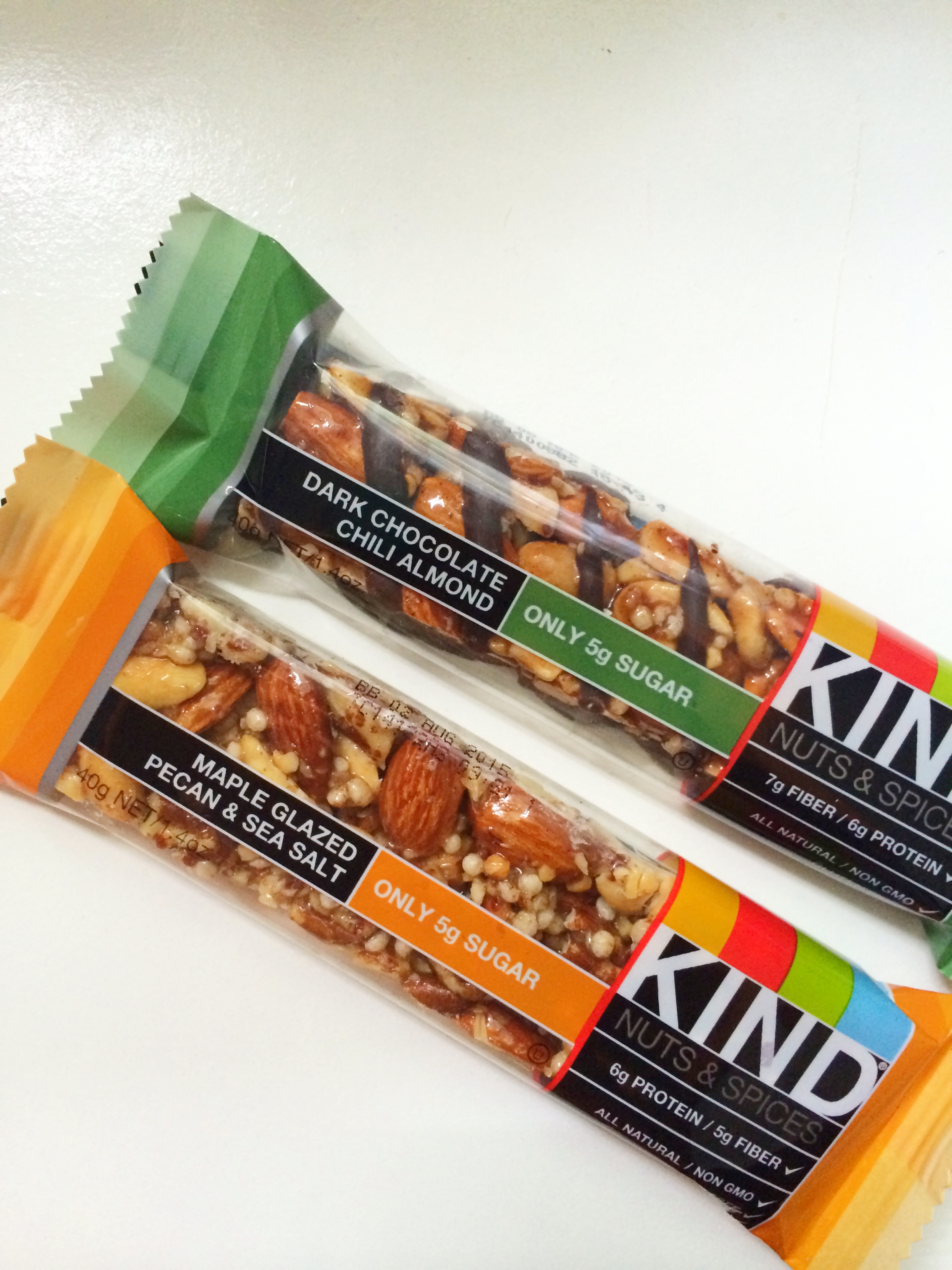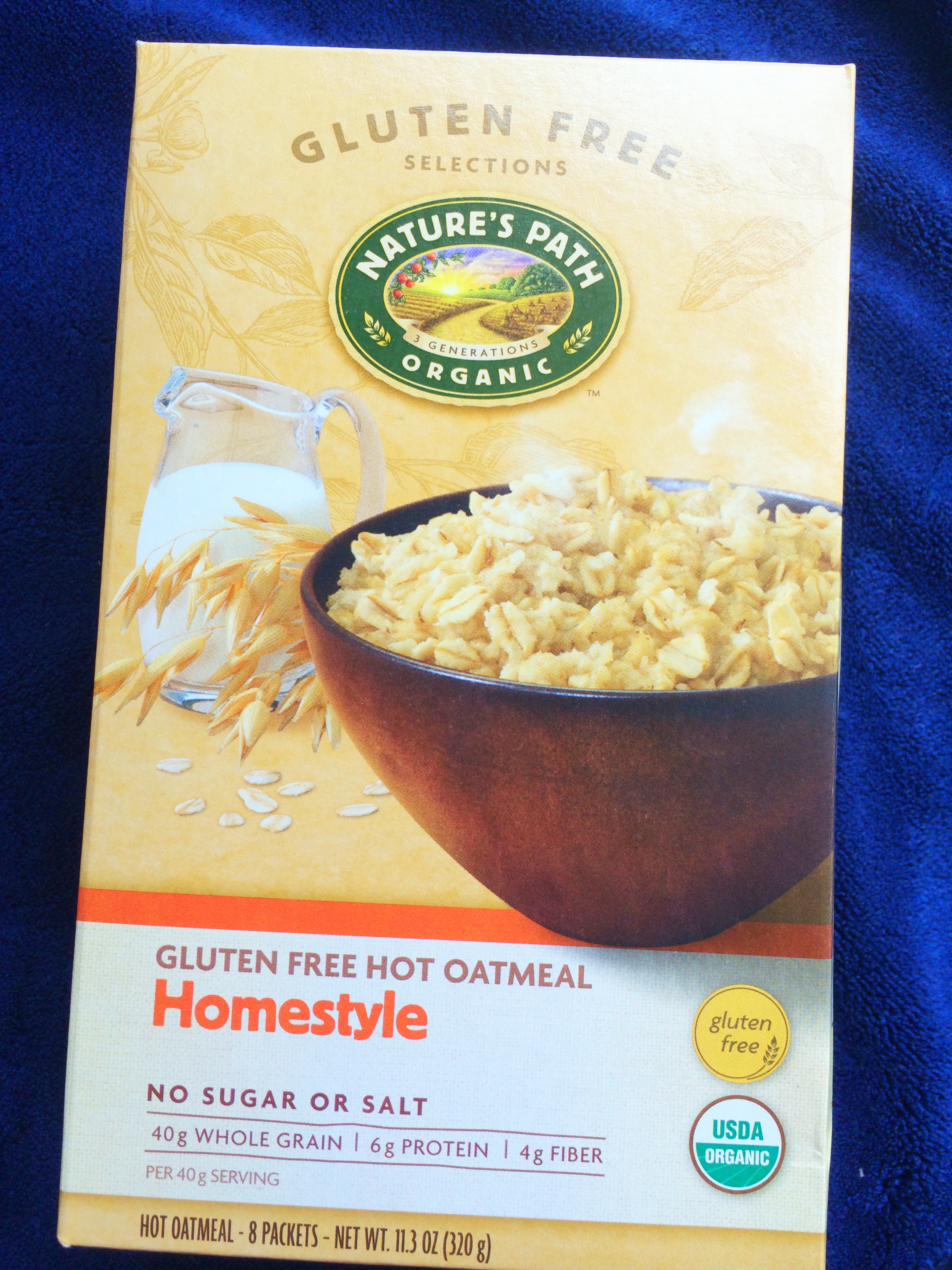 2. Instant Oatmeal
I'm pretty picky about what I eat for breakfast so I tend to pack with a few versatile options when I travel. I really prefer having eggs and some fruit for breakfast, but travel wise, the easiest option for me is oatmeal. When I don't feel like bringing pre-portioned bags of oats, I like to pick up a box of single serve instant oat packs. I love this one by Nature's Path because there is no additional sugars or salts added – just oats! Add the water and you're good to go. I love adding a to-go pack of nut butter and/or pairing it with some fruit for sweetness – or some eggs from the hotel for extra protein.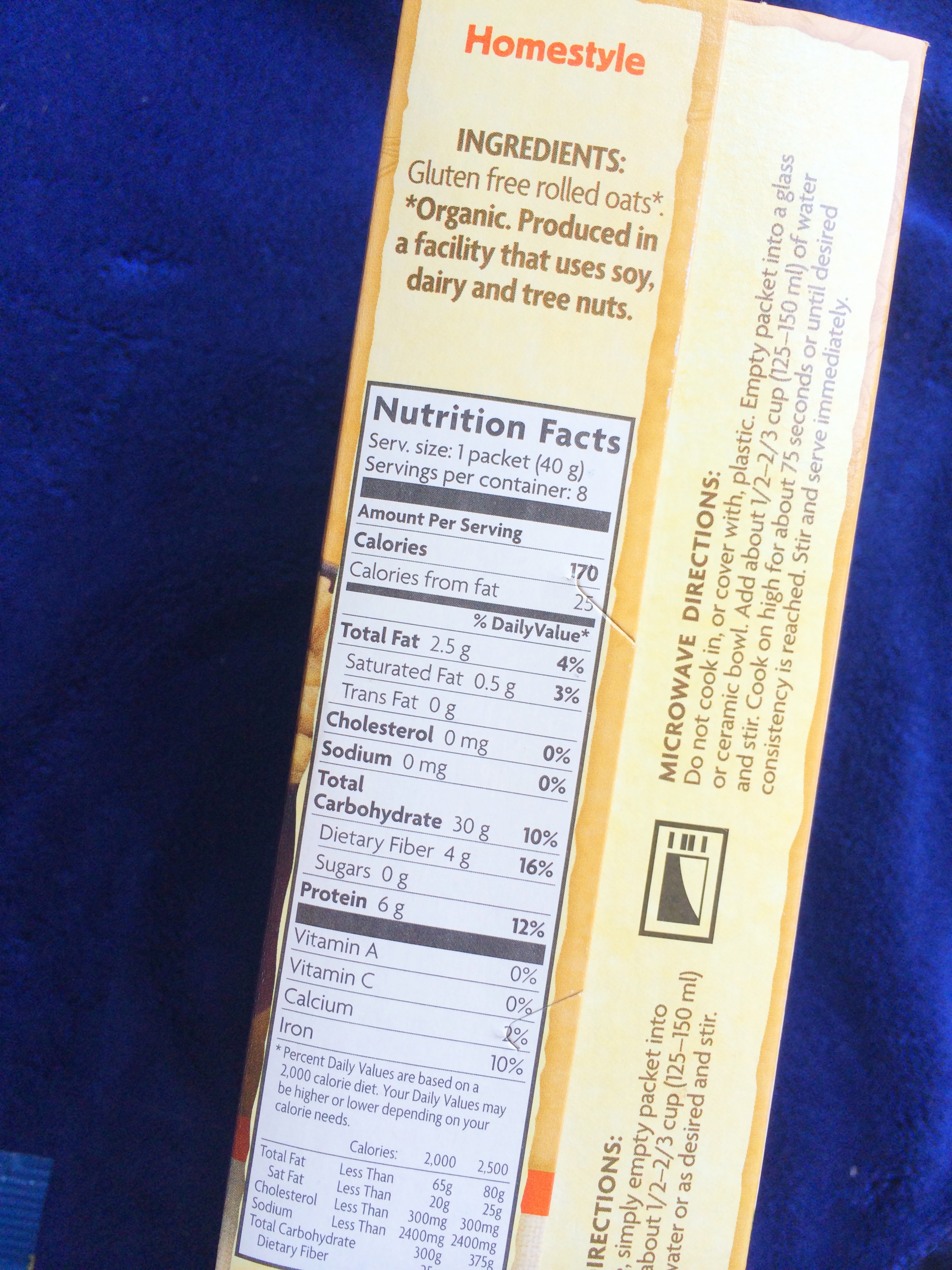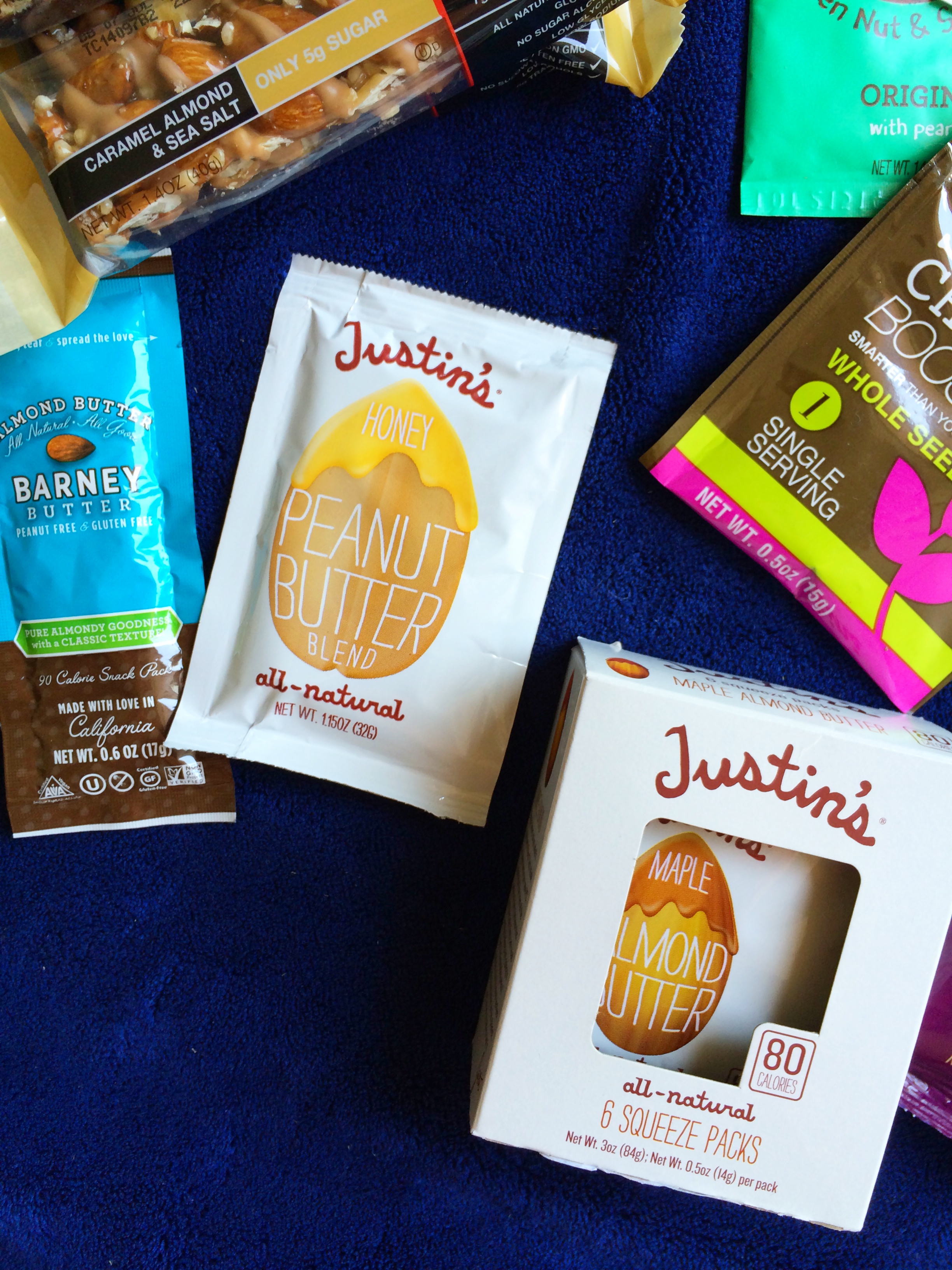 3. Nut butters
Speaking of nut butters….I actually always have a pack of nut butter with me everywhere I go. My current rotations include: Justin's Maple almond butter, Nuttzo 7 seed and nut butter, and Barney Butter's Original almond butter. Great snack by itself, with a banana, or with my breakfast in the morning.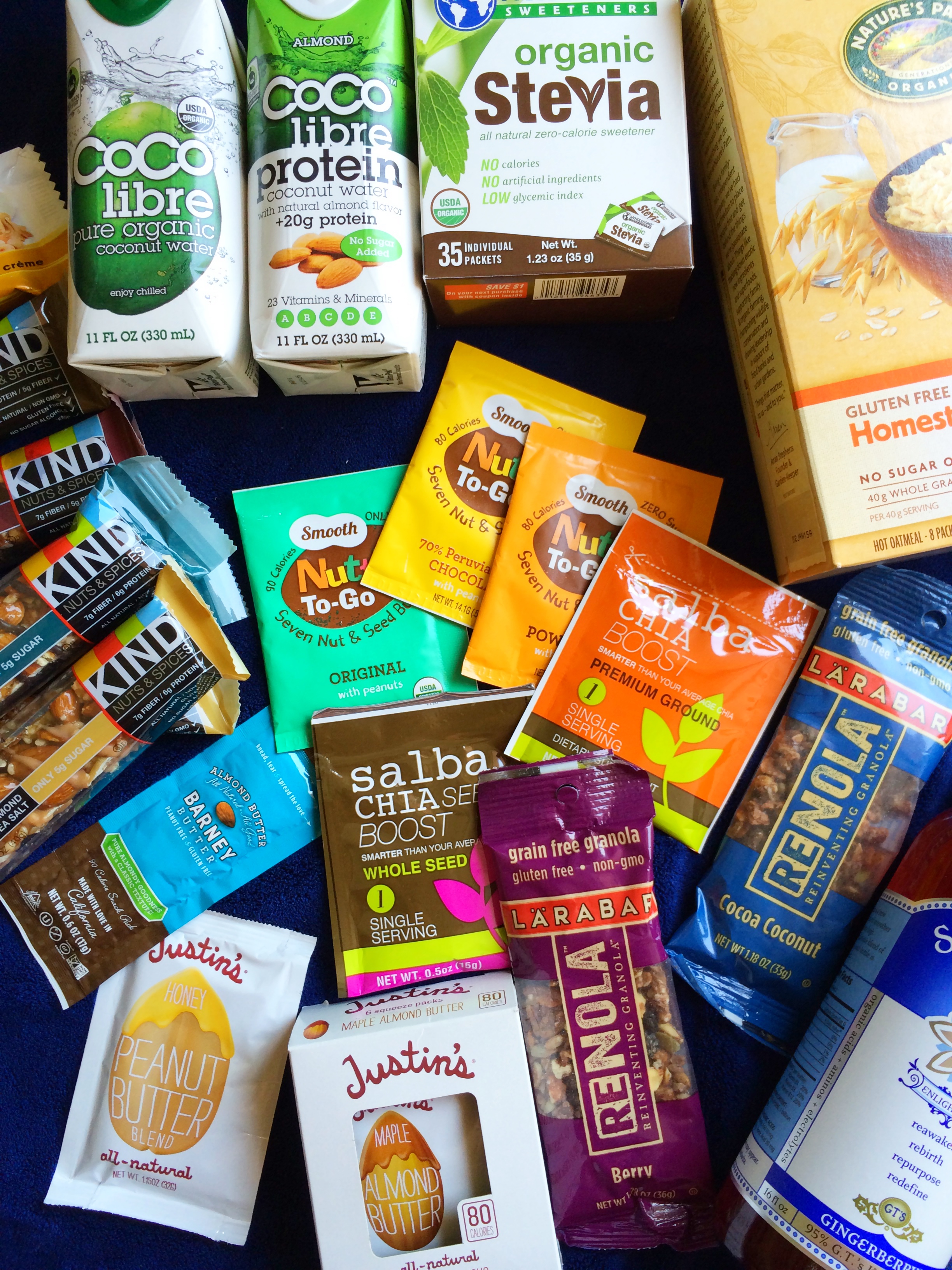 4. Chia Seeds, Hemp Hearts
Salba makes these great little single serving packs of chia seeds that are great for traveling. I add these to my breakfasts for an extra protein, fiber, and omega-3 boost! Manitoba Harvest also makes single serve packs of hemp hearts. Single serve packs makes my life so much easier when I travel!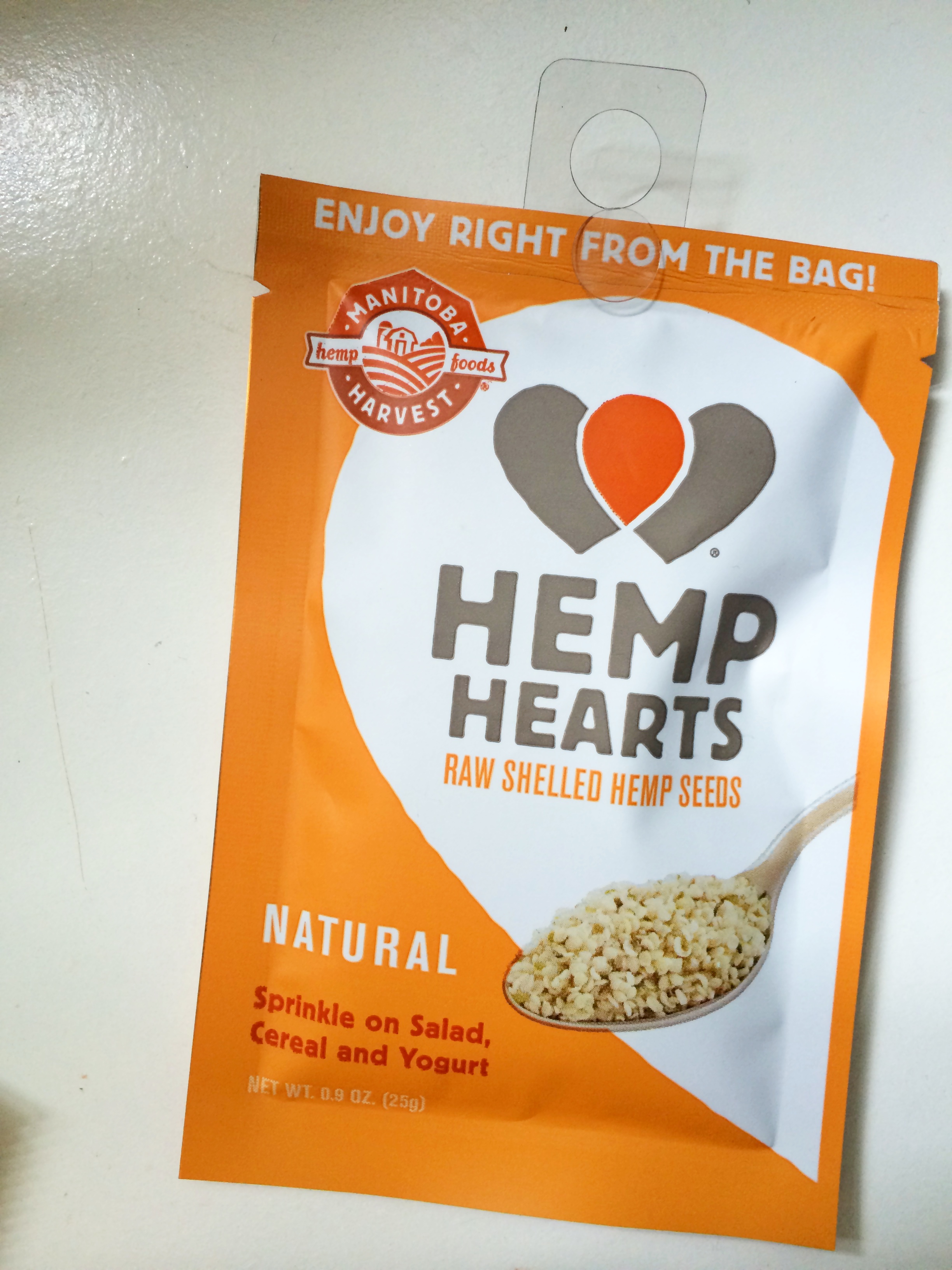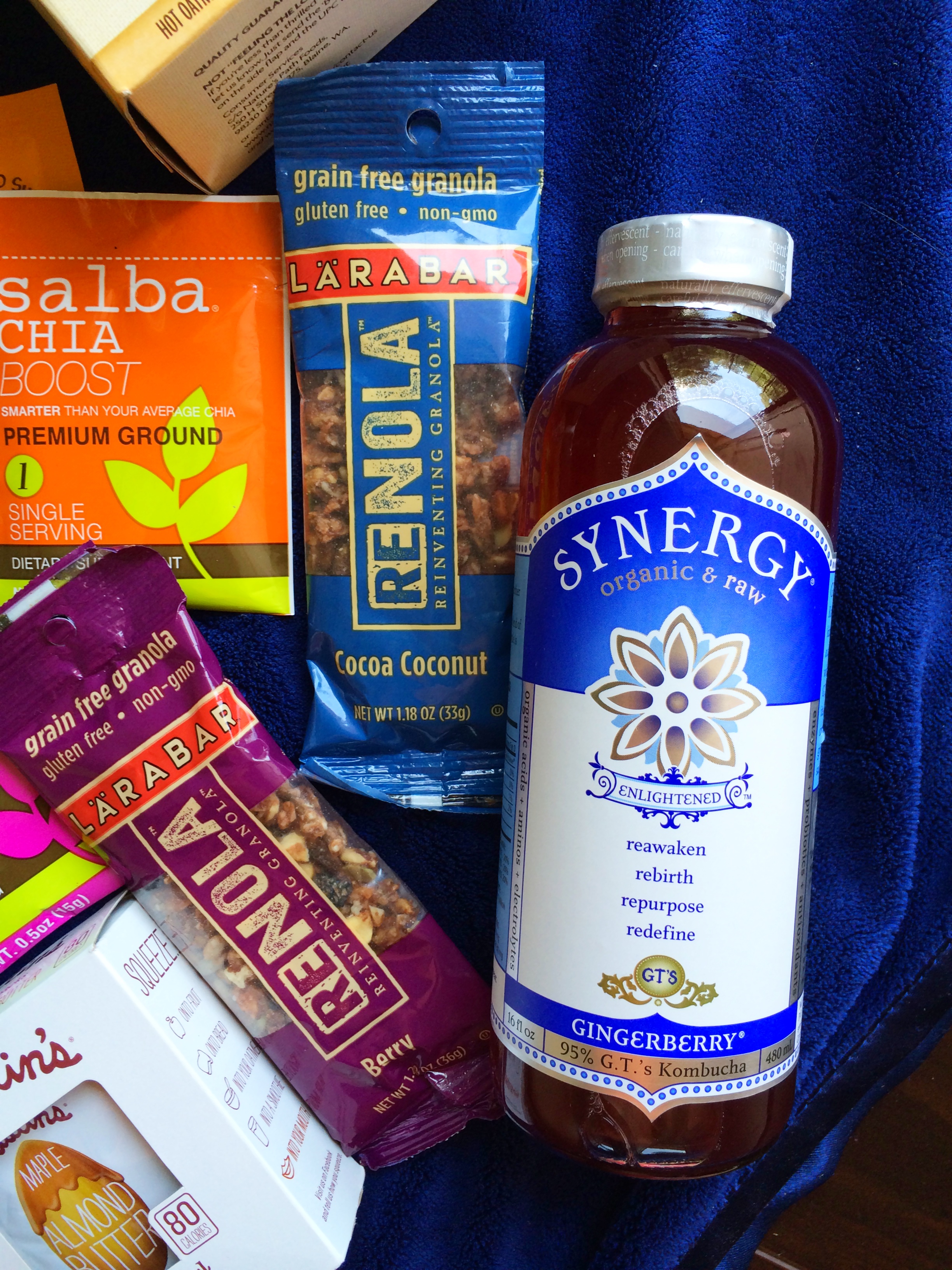 5. Kombucha Tea
I love to sip on some Kombucha on longer car rides. I have a pretty sensitive stomach and traveling can sometimes can take a toll on my body – so I like to take some kombucha with me to keep my stomach settled. Kombucha tea is naturally fermented – the probiotic drink is great for digestion and gut health. I love the GT's Kombucha PassionBerry Bliss, but I have the Synergy GingerBerry in the pantry so it's going with me!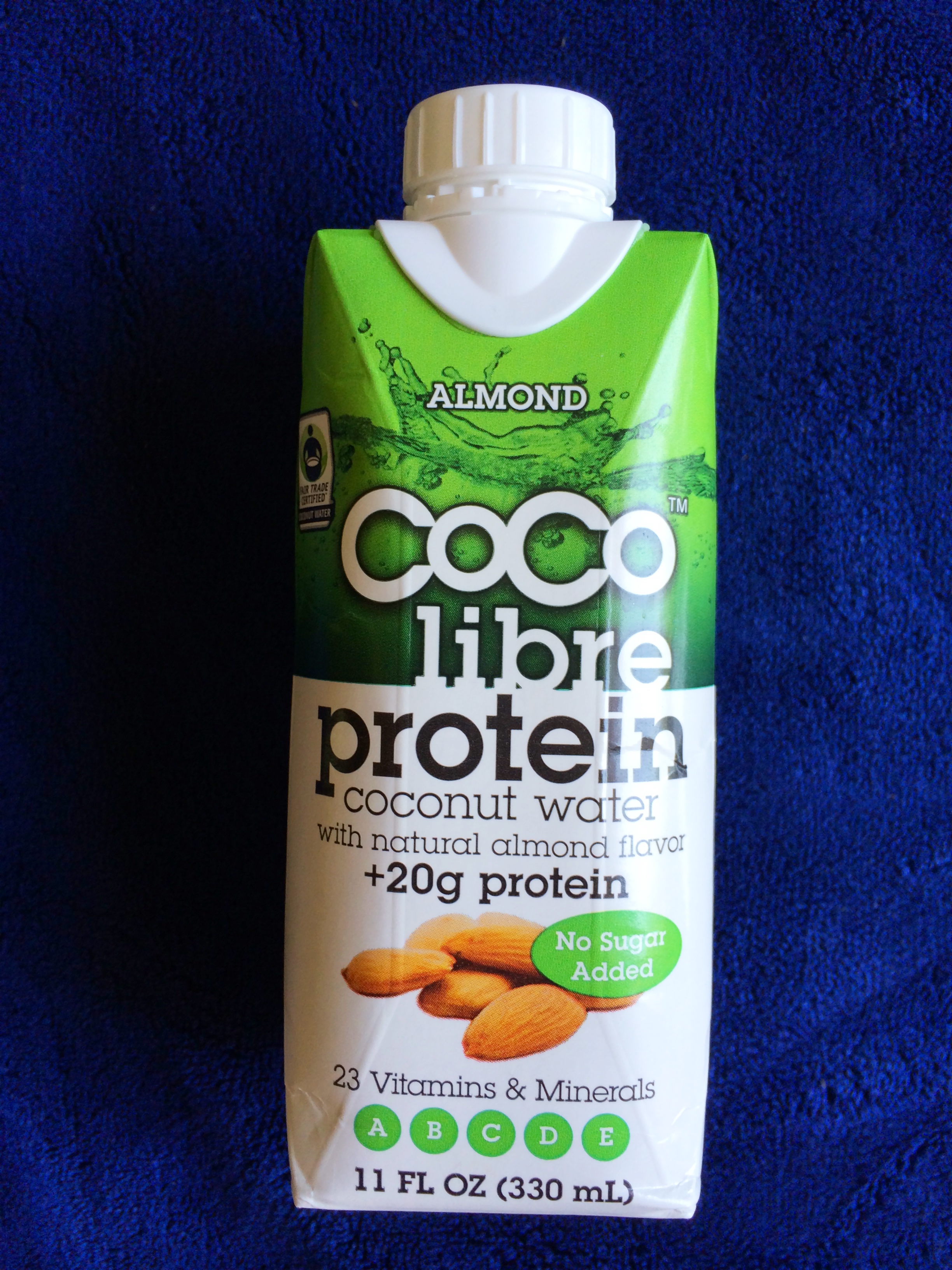 6. Coconut Water
Have you tried the coconut almond protein waters from Coco Libre? They're not my favorite items, because I don't think that adding protein to coconut water is necessary – but I packed it mainly because I need to use it up! Plus, in the hot Florida heat, I know I would want a little pick me up – especially since I plan on going running on the beach. The Almond Protein one makes a great post cardio refresher. One thing to note about the protein coconut waters is to make sure you really shake them up before drinking – otherwise you'll end up with a huge glob of protein powder at the bottom – one of the reasons why I would not purchase it again!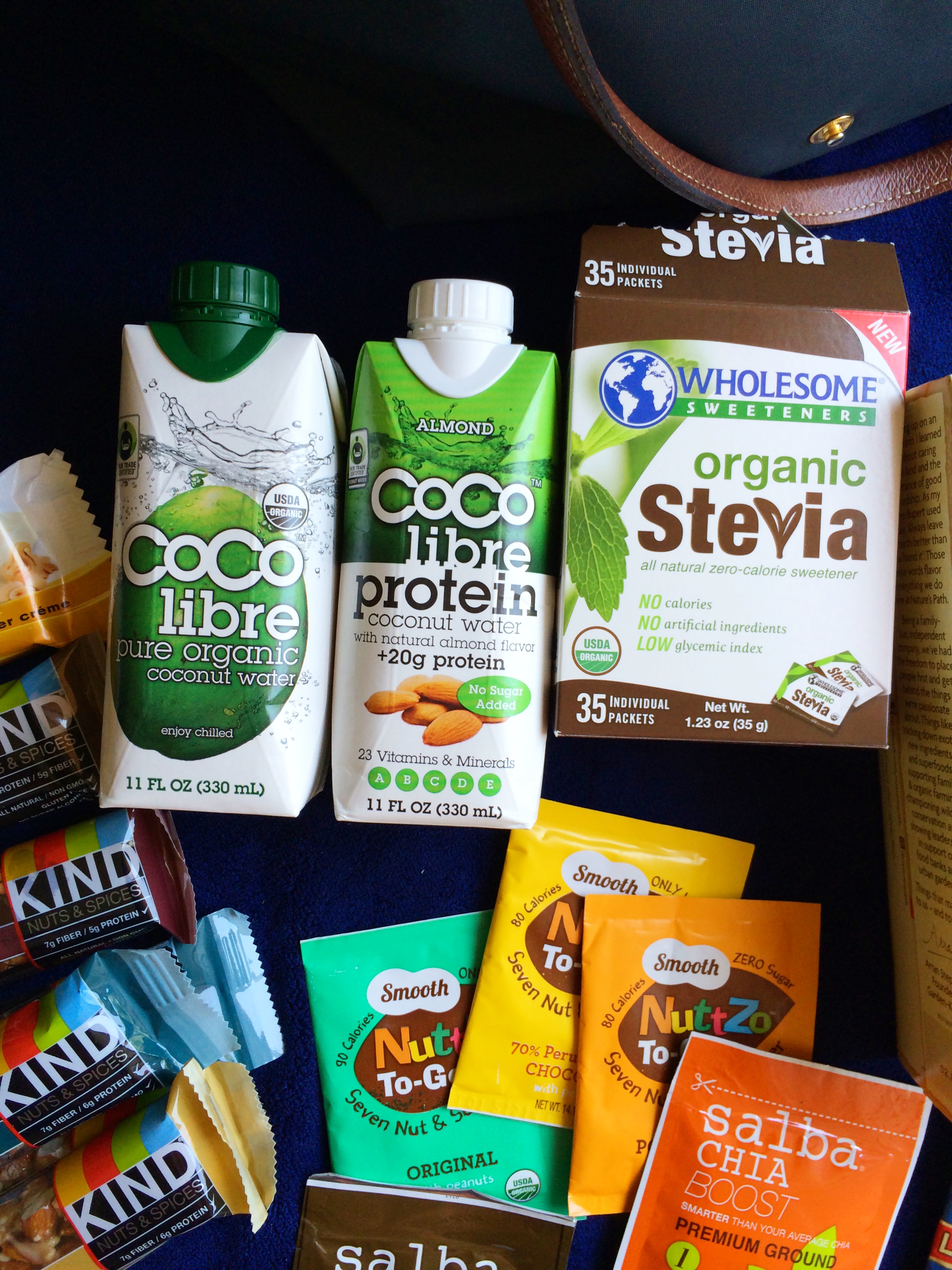 7. Stevia
Similar to the nut butters, I carry around emergency packs of stevia in my purse. You never know!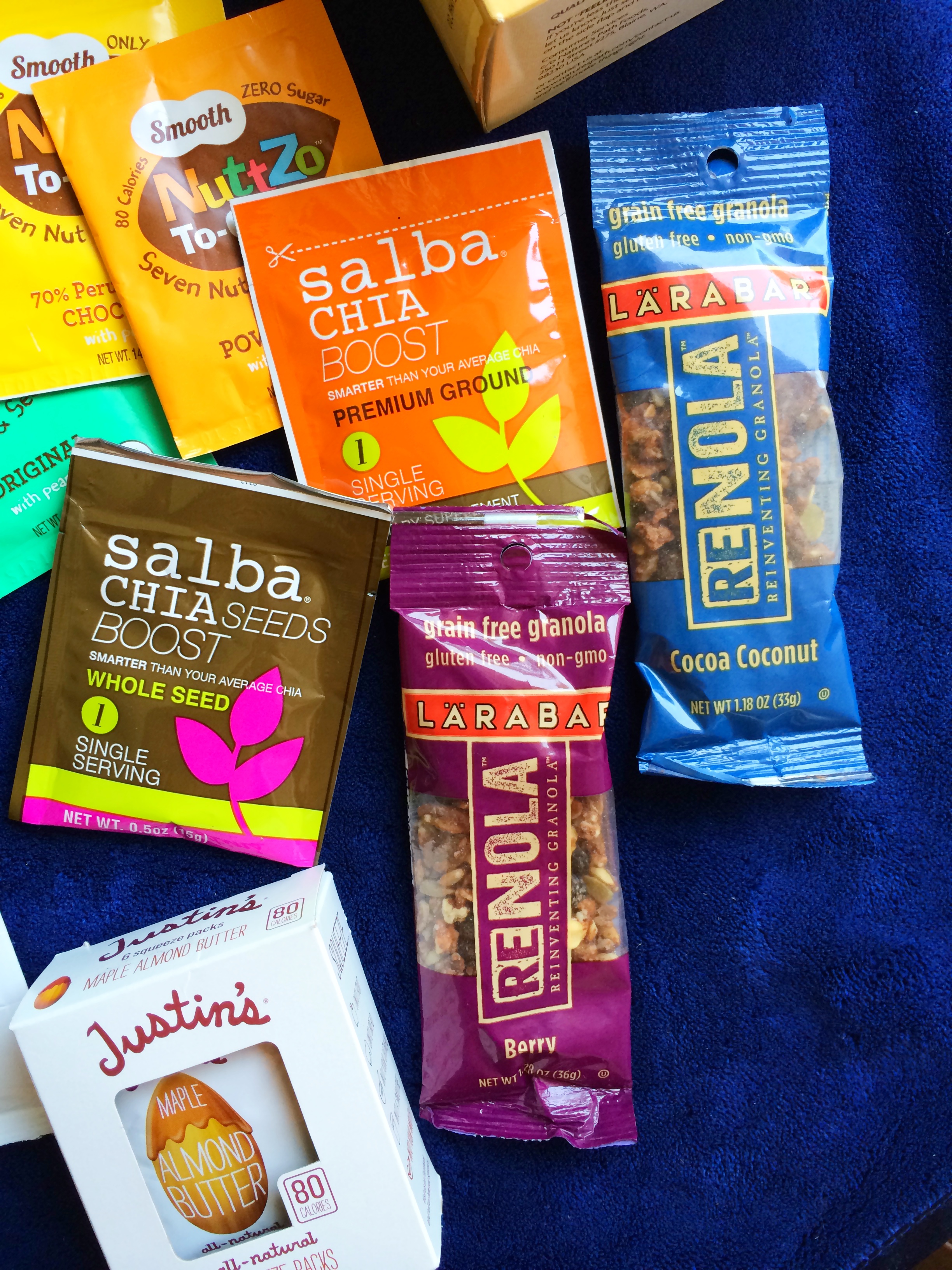 8. LaraBar Renolas
I picked up these on a recent Target run (story of everyone's lives) and I haven't tried them yet, but since they were in a cute little package, I decided to give them a go. These caught my eye because they are grain-free – definitely not very common in mass markets. I can't wait to try them! These would be great paired with some yogurt or just as an emergency snack by itself.
9. Other fun goodies
Trader Joe's roasted coconut chips (!!!!!!) and Trader Joe's green tea mints, a classic purse essential.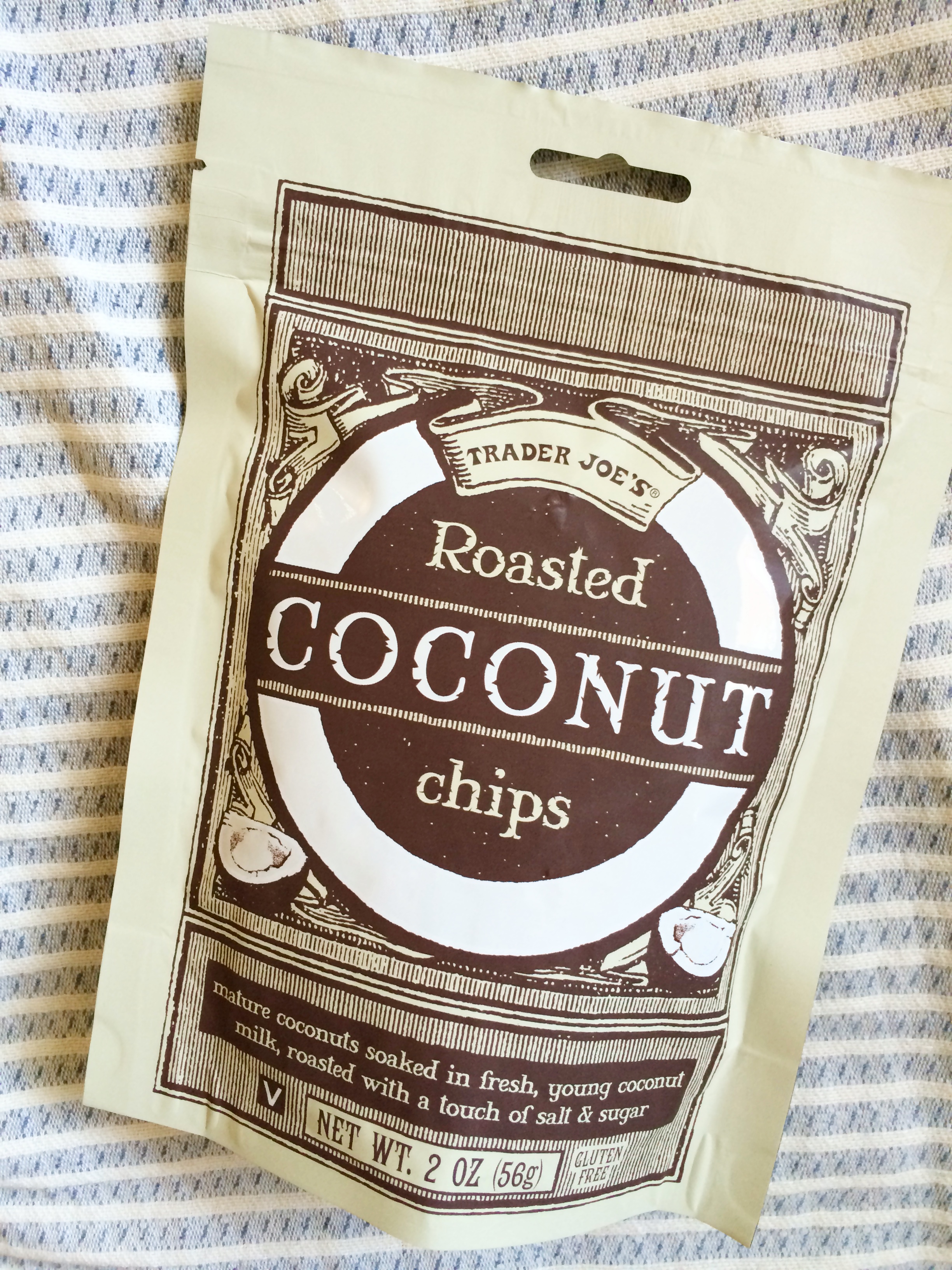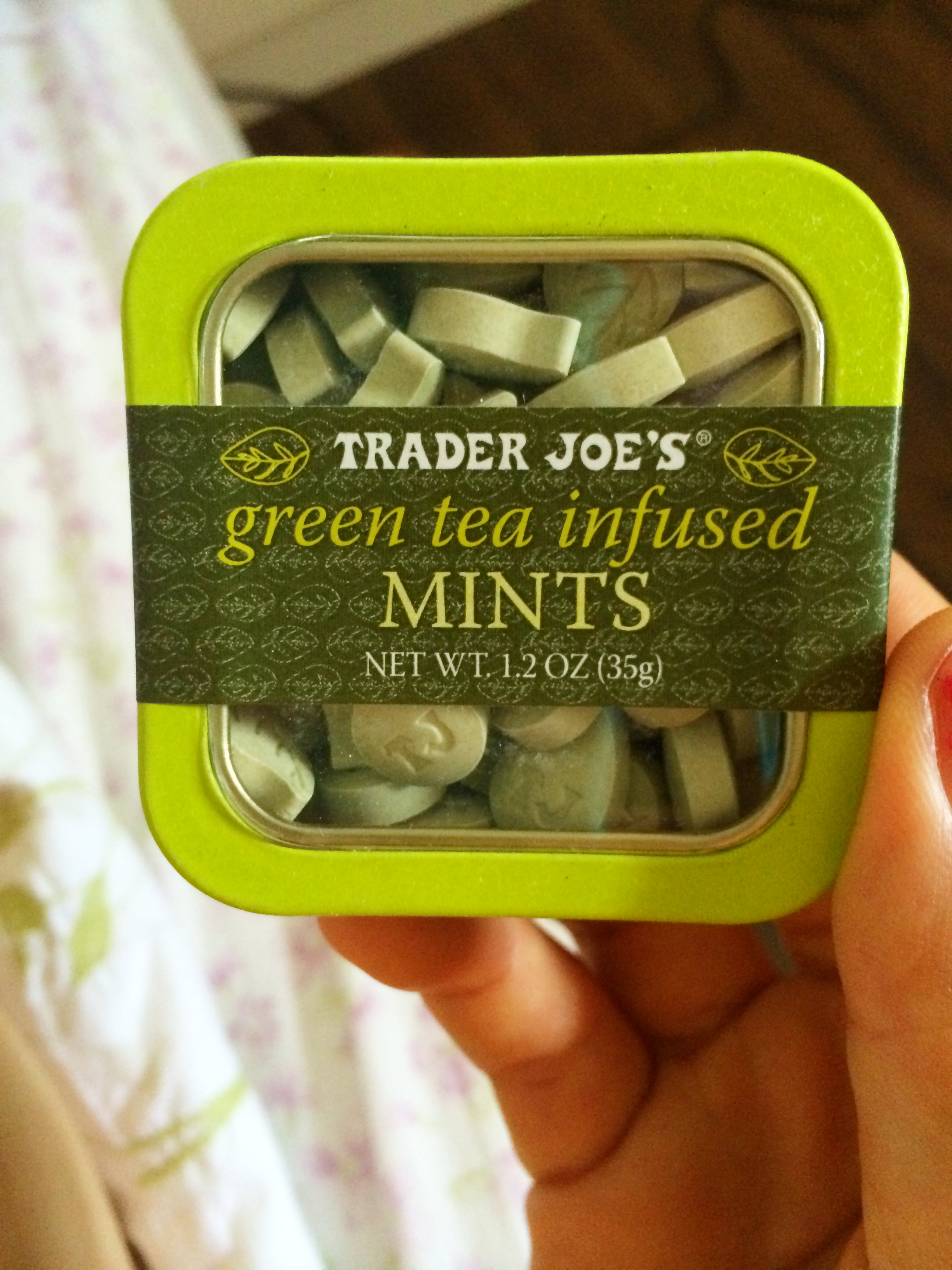 Unpictured: Fresh fruits, water gallons, raw nuts, and miscellaneous produce. I tend to always have bananas, apples, or clementines on me. Since it's prime fruit season, I'll most likely do a mix of fresh berries too. Carrots, cucumbers, and celery sometimes make an appearance. Raw nuts might include almonds, cashews, or peptitas. Trader Joe's trail mixes on occasion. Mama Nutrition Happens loves Trader Joe's dried fruits – figs, mangoes, and apricots. And lots of water! Don't go traveling hangry (or thirsty), friends!
I definitely don't intend on consuming everything listed – but I do like to be prepared just in case I'm in a bind and there are no good food options around. Keeping healthy snacks around not only keeps you on track, but saves a good amount of money as well. As always, my foodie heart doesn't mind trying out a few new eats and indulging a bit on vacationing trips. I keep a pretty nutrient dense and overall healthful diet about 90% of the time, so I don't mind nomming on some homemade biscuits or strawberry cheesecake bites every now and then. Be prepared so you don't put yourself in a hangry situation, but enjoy the trip as well! Go with the flow – and happy travels!
What are your favorite or essential traveling/ road trip snacks?
(Visited 188 times, 1 visits today)