The theme lately in my life involves a whole lotta "C's."
Which is fine, because some of the best things in life start with the letter C. In addition to the three mentioned above, coconut, Chris Pine, and Christmas are included. Which in my most humble opinion, are indeed some of the best things in life.
Cold Brew.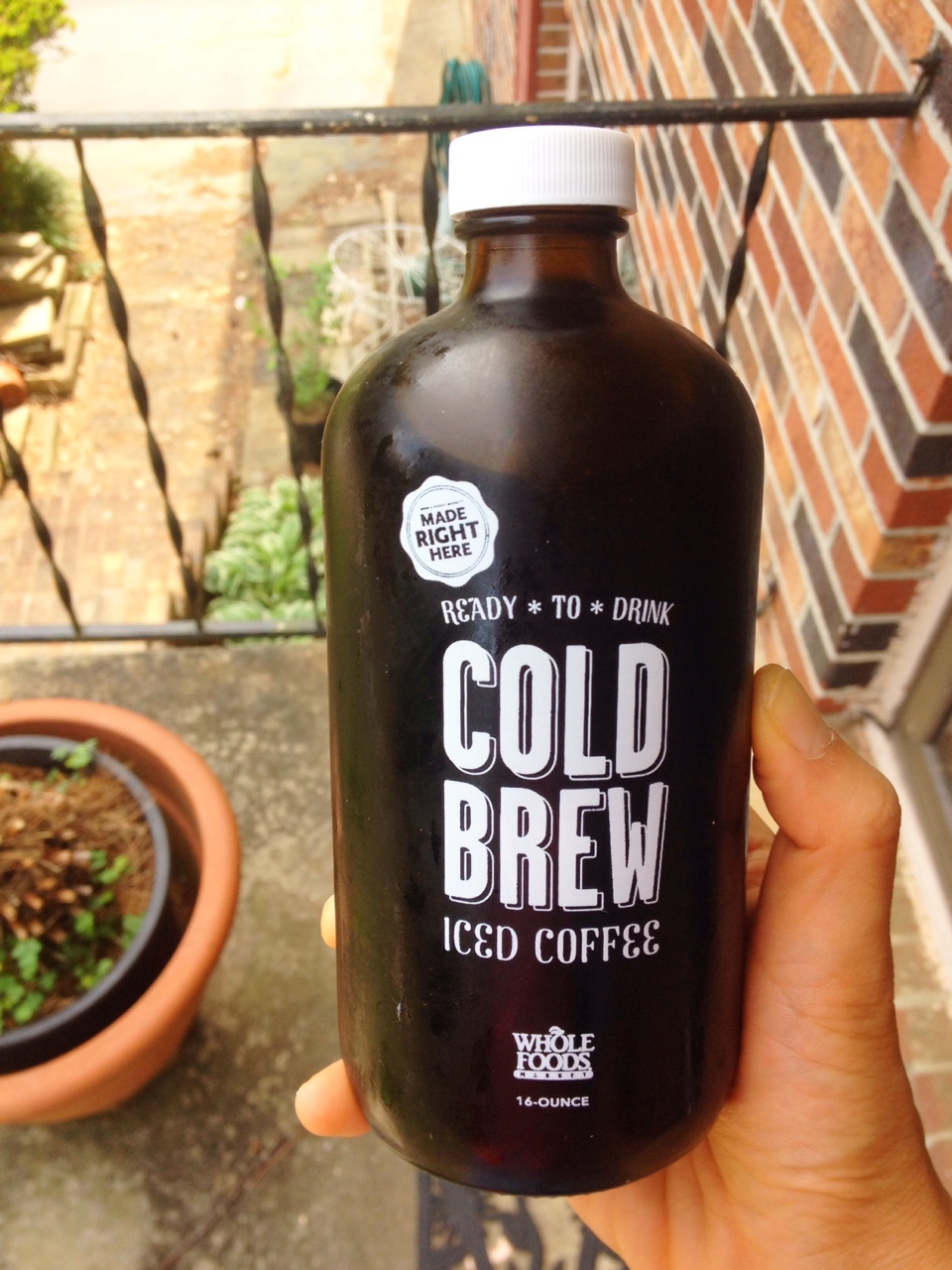 Newsflash: My caffeine coffee IV drip is nonetheless still injected into my veins, but since it's summer time, it's mainly through iced cold brew.
You can very easily make your own cold brew, but the Whole Foods cold brew coffee is actually one of my favorites. Not only do they make you feel sort of cool by giving you a refillable growler for only $3.99, but the fact of the matter is, it's really the sweet nectar of the coffee prodigies.
Plus, it combines fabulously with the So Delicious dairy-free coconut hazelnut creamer.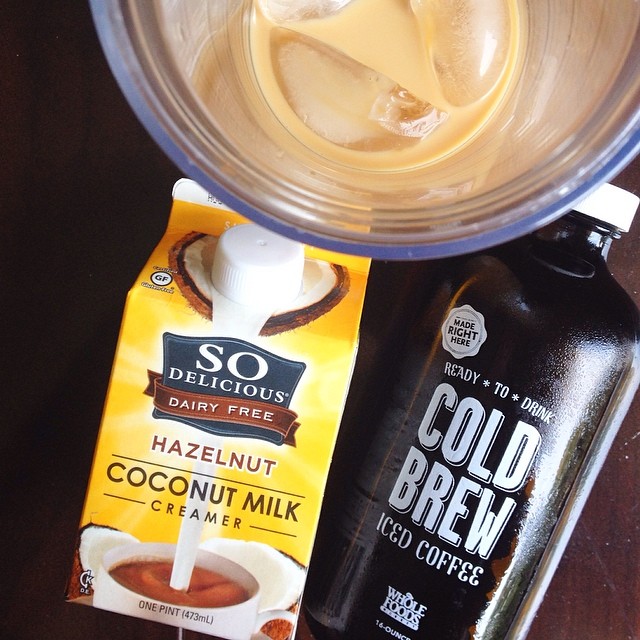 Another caffeinated item I've really been into: the "brew over ice" K-Cups. Easy, iced coffee to go! Repeat after me guys, I will save money this summer by making my own coffee. I will save money this summer by making my own coffee…repeat repeat repeat.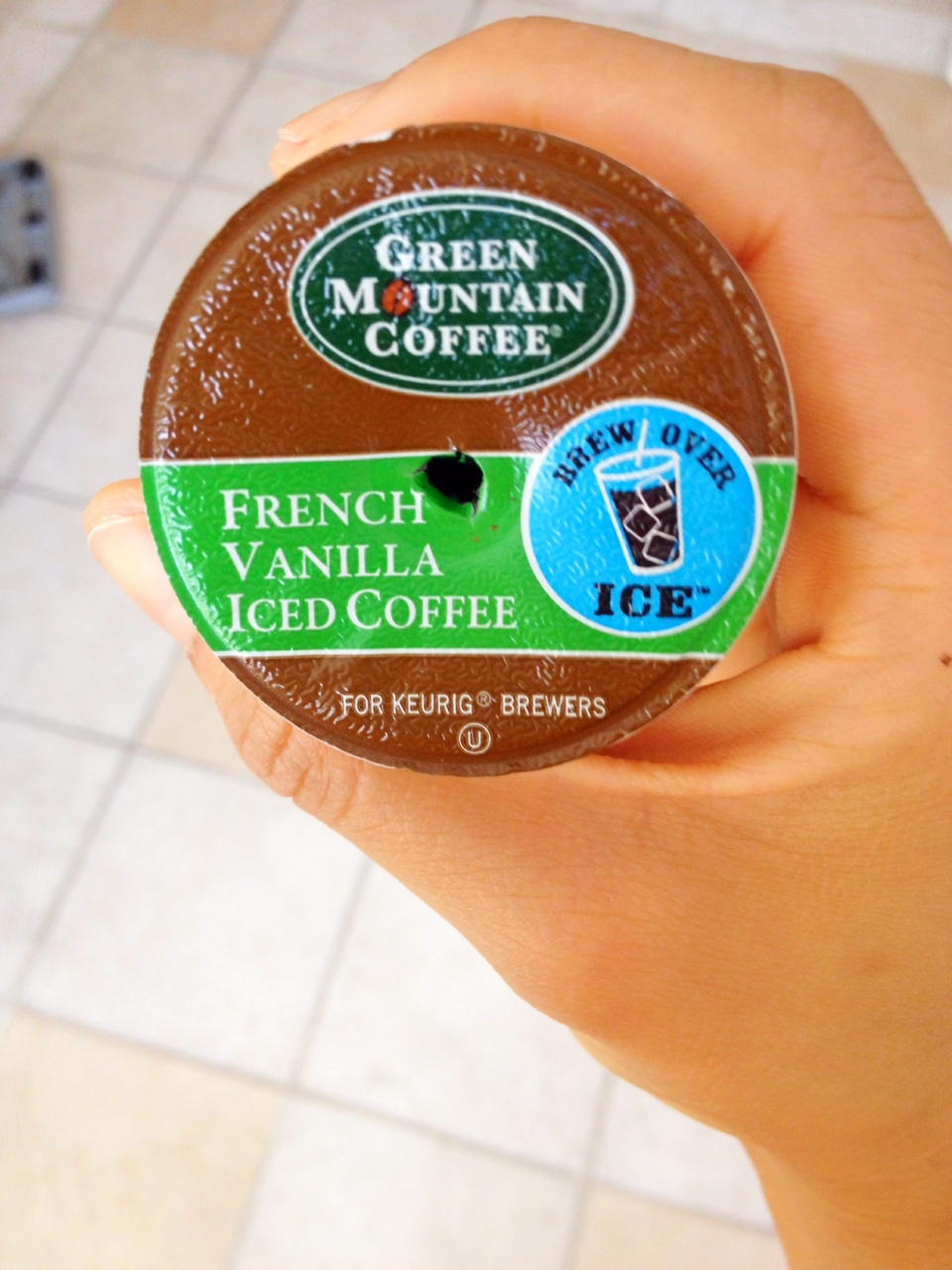 For these brew over ice K-Cups, if I'm not adding the So Delicious coconut creamers, I like to add Trader Joe's soy creamer. I like the soy creamer mainly because it adds creaminess to the coffee without the sweetness of added sugars – I like to be able to taste some the natural bitterness of the coffee! I keep these creamers on rotation depending on what I feel like drinking different days.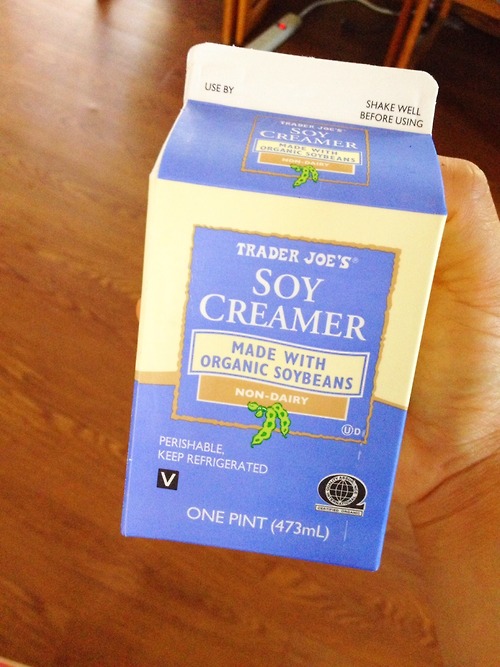 And if I feel like more of an iced latte (aka almond [or coconut] milk, splash of coffee) I freeze the coffee into cubes and add unsweetened almond milk + 4 stevia drops + splash of vanilla extract for a great afternoon pick me up!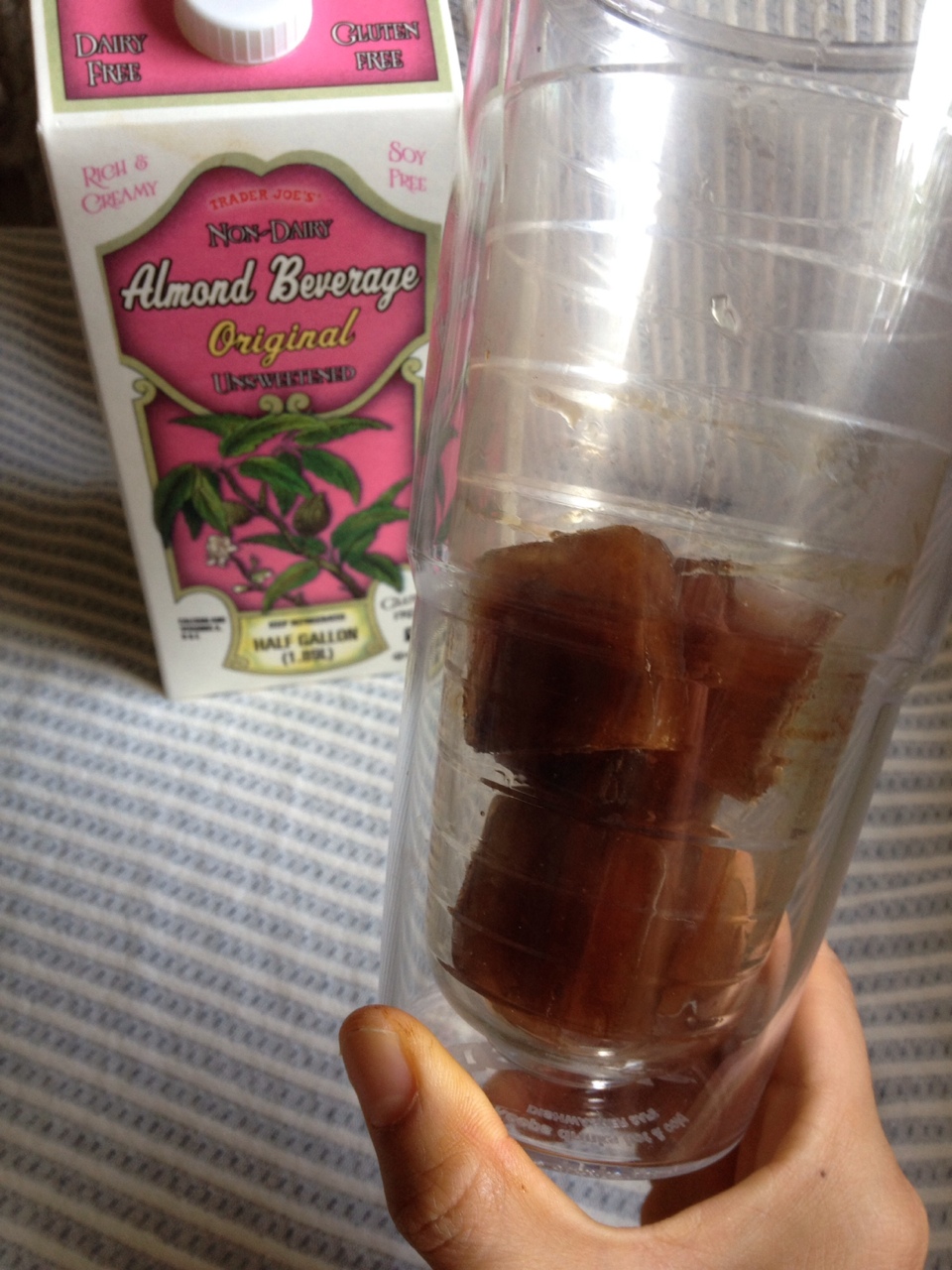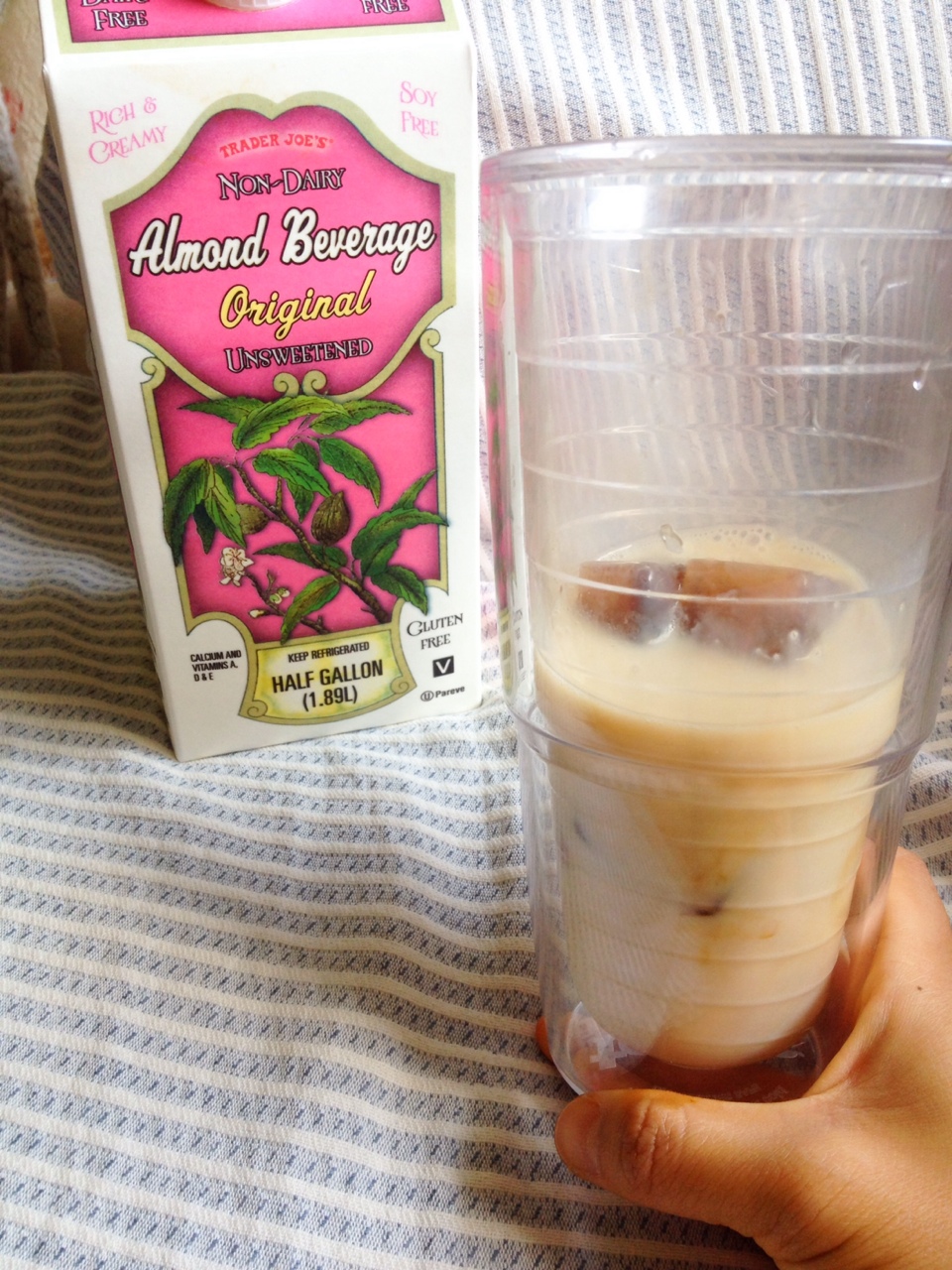 I also tried the Trader Joe's cold brew —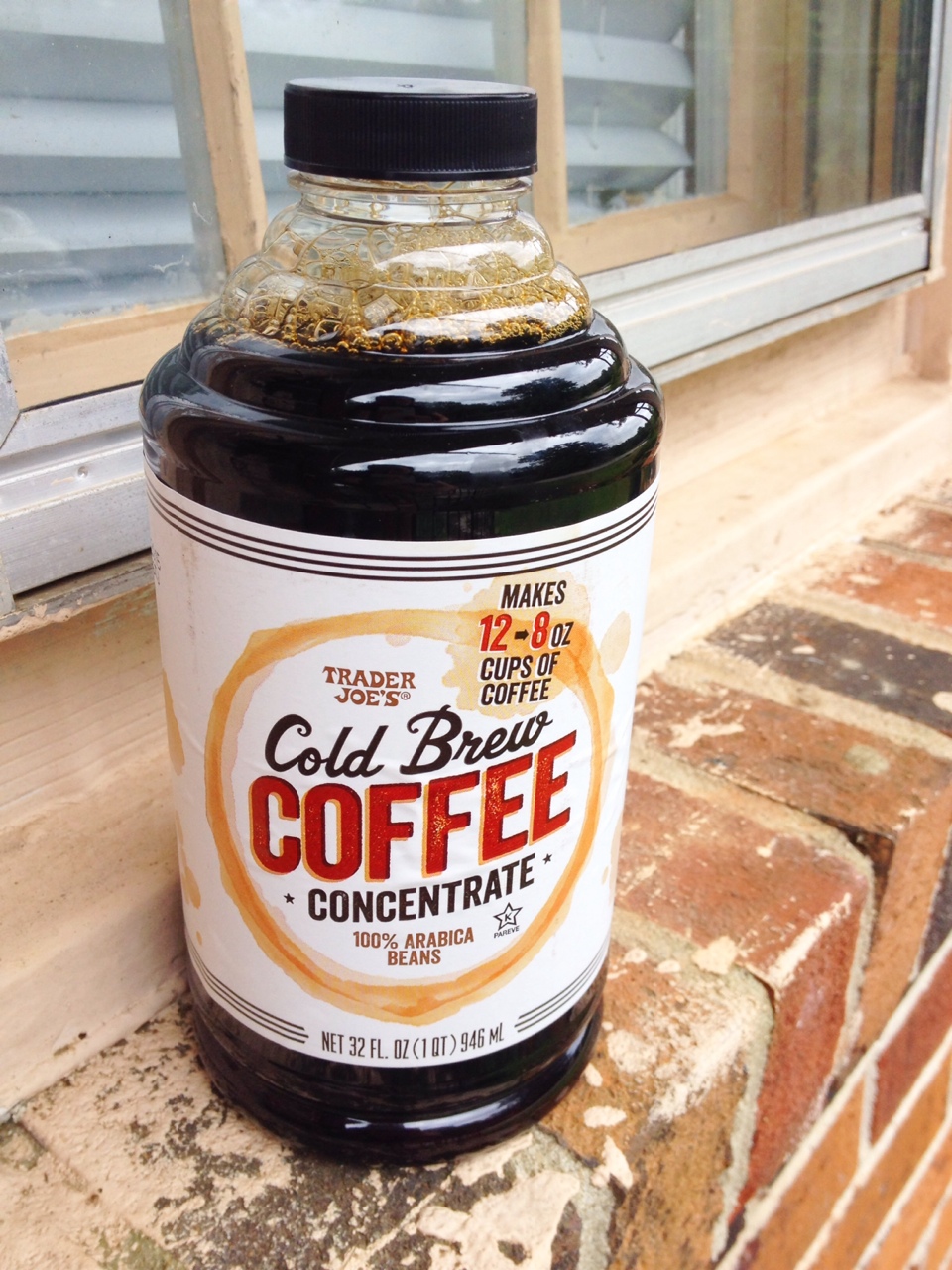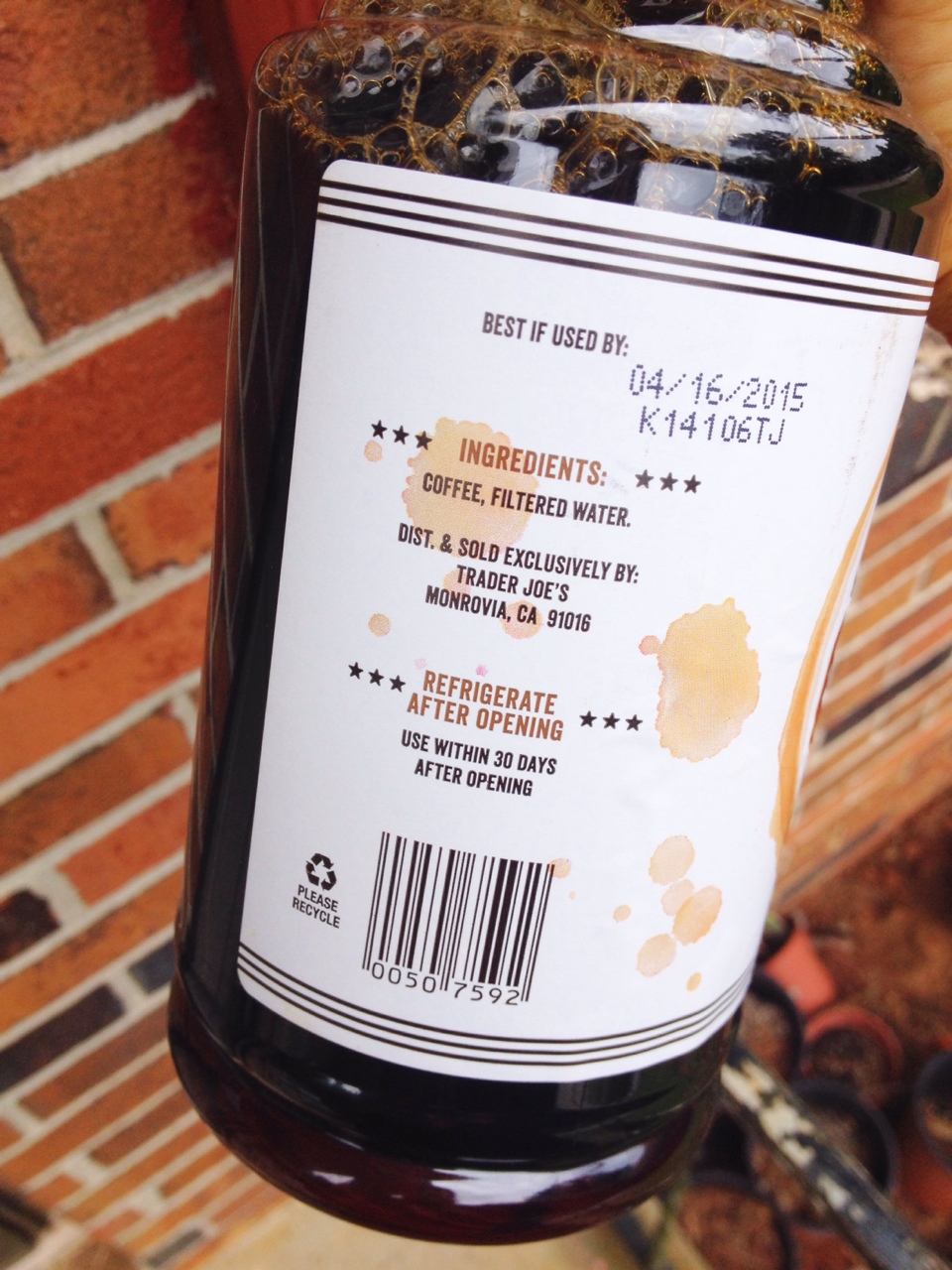 And while I prefer the bitter tones of the Whole Foods brew more, the Trader Joe's cold brew comes at a great price — $7.99 for a quart – which is around 12 cups of coffee concentrate! Keep in mind that the coffee concentrate is pretty strong – so diluting it with milk or water is recommended, even for the most seasoned coffee drinkers!
Extra K-Cup Lovin': This pomegranate raspberry black tea is pretty good too and a great alternative to coffee – very summery! Anything that says "brew over ice" immediately catches my eye…especially in this heat!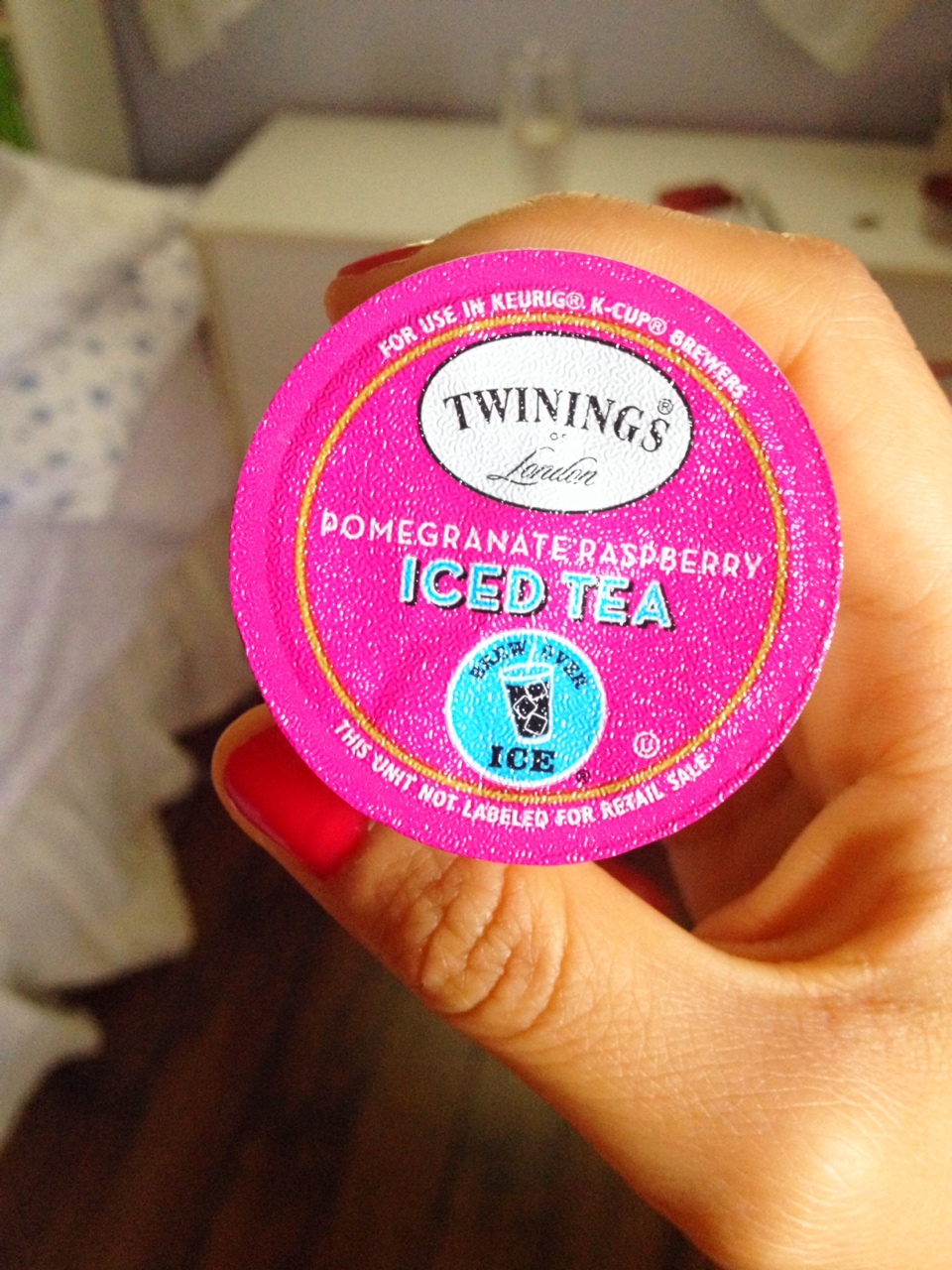 Chips.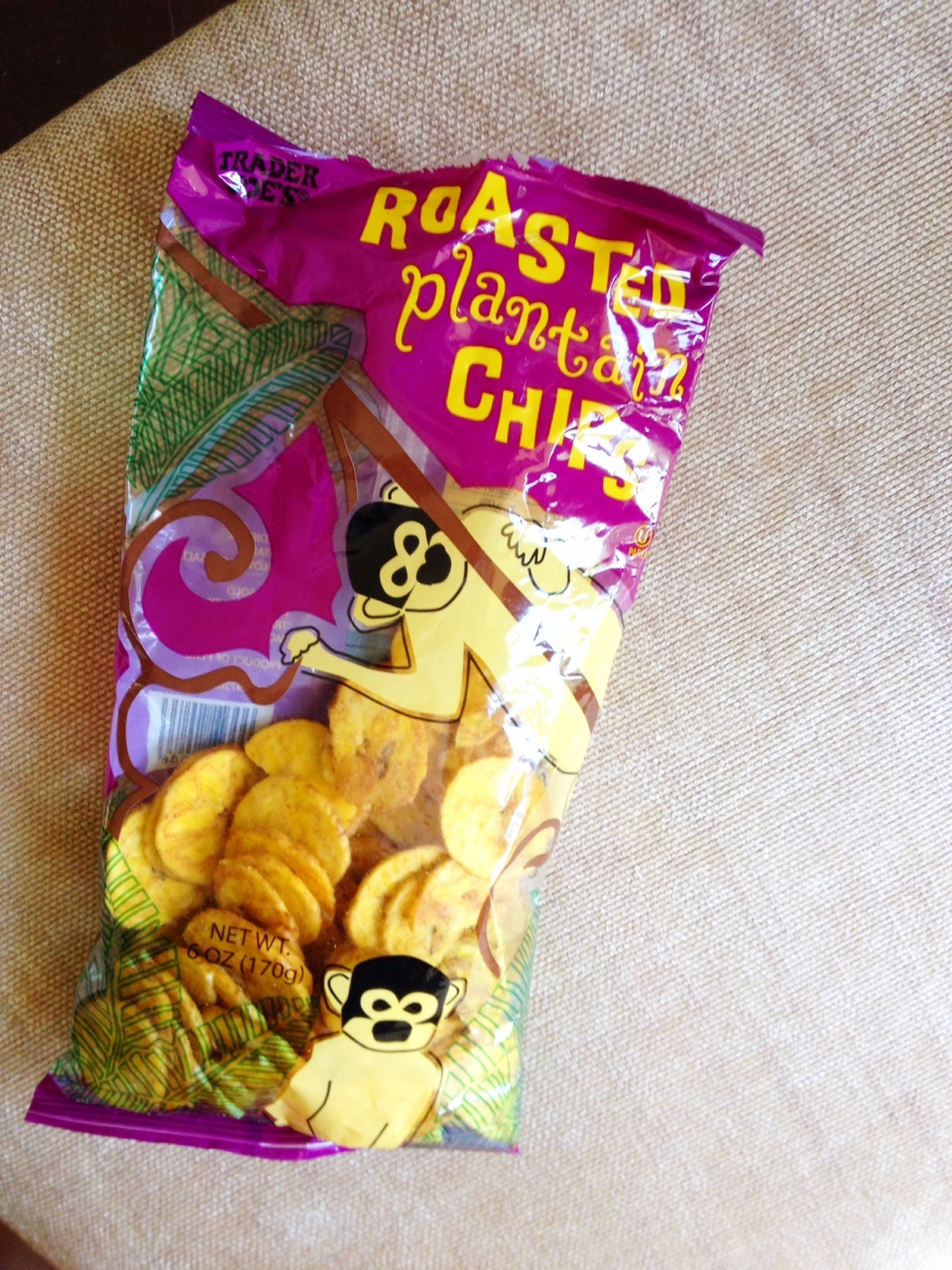 Oh my goodness for the love of PLAINTAIN CHIPS. It's another one of those Trader Joe's impulse buys that you don't regret. Such a great alternative for those of you looking for a potato chip alternative – I promise you won't miss them after having these bad boys!
Ingredients: Plaintains, sunfloweroil, salt.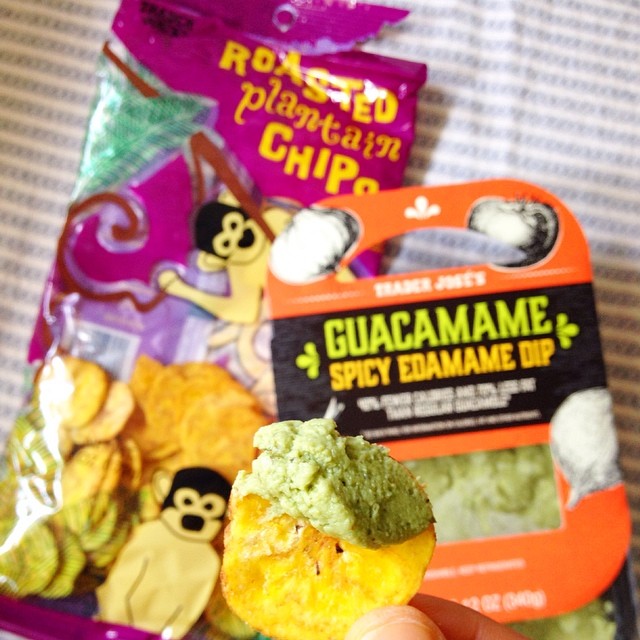 I love it with the spicy edamame-guacomole dip from Trader Joes. How do you guys rethink the classic chip and dip?
Also, have you checked out those Buzzfeed articles about Trader Joes? You can find them here and here. Nailed it! Worth those hours I spend surfing Buzzfeed, just to read these. So guilty – but c'mon – tell me you've at least taken all a handful of the quizzes they post? Are they not the most accurate things in the world?
Costco.
I don't know of another place where you can find hummus tubs the size of mini soccer balls (or where you can feed yourself an entire meal out of samples) but I really don't question things when chickpeas are involved. Not going to lie when I say at first, I wasn't sure whether I was completely in awe of the hummus tubs I saw or in shock that I could feed a family of 7 with just one tub. By family of seven I mean me, me, me, myself, May, and I.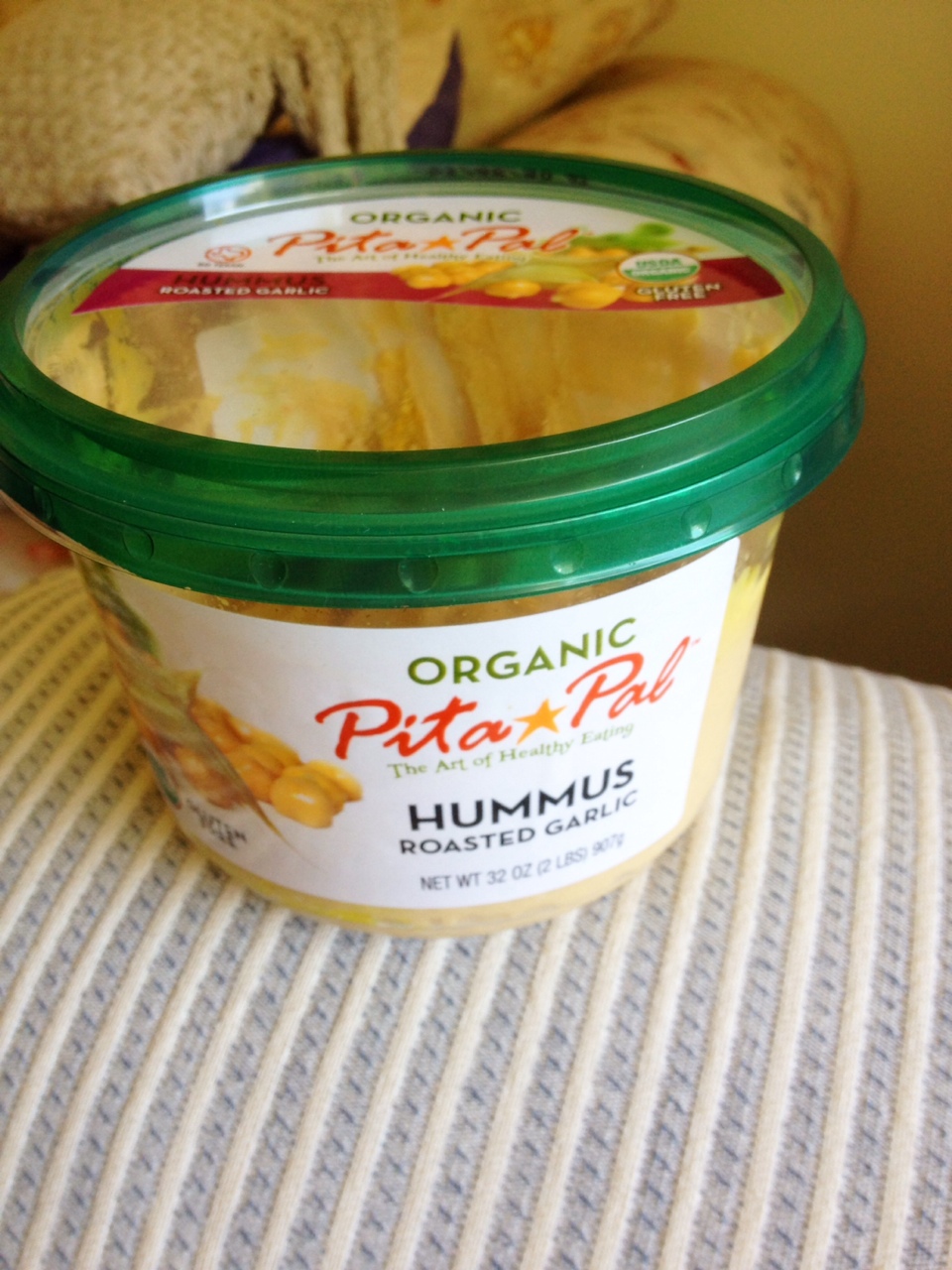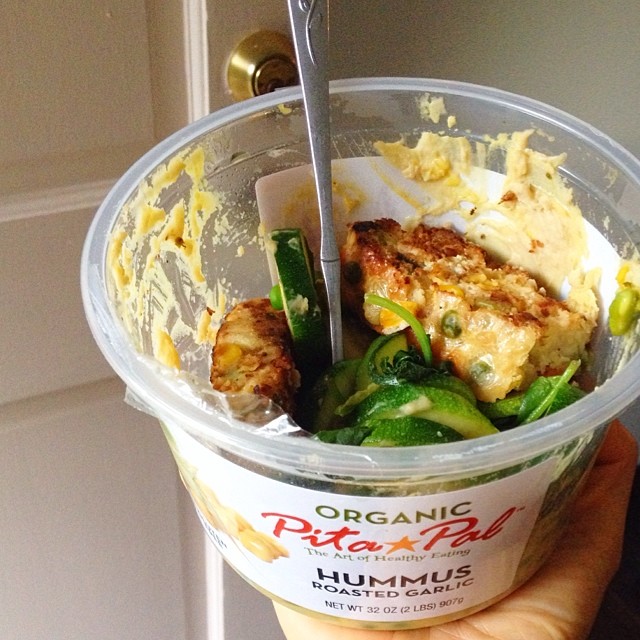 But clearly, as you can see, my family and I had no problem finishing off the tub. I even saved a dish to wash in the process by eating a meal straight from an almost empty tub. Efficient, I know!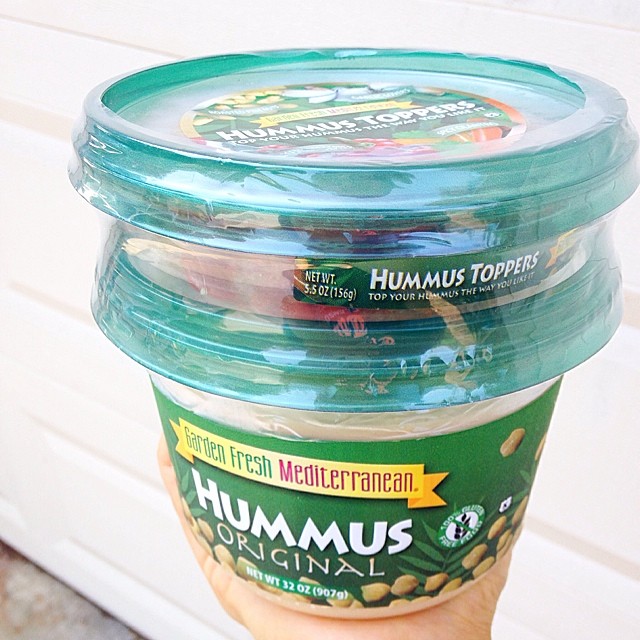 Can we also talk hummus toppers for a minute? So on the bottom is just plain ol' hummus, but attached to the tank is various toppings to add on, like garlic or roasted red pepper. Great concept and even though I am a fan of toppings (over anything) – I felt like hummus is better left alone, in this case!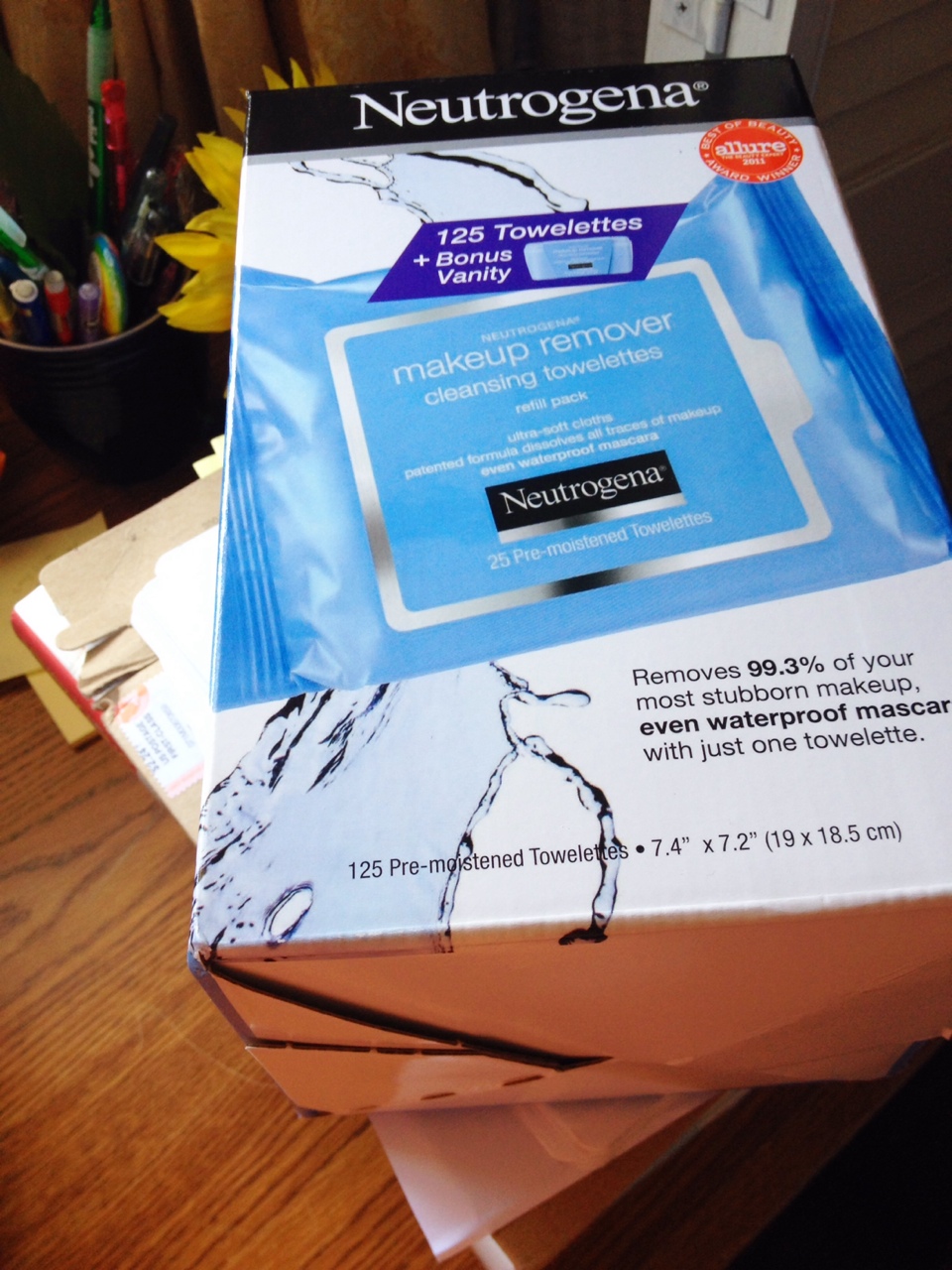 Non-food related, but also at Costco, I can find 5 pack boxes of my favorite makeup remover. It's the little things. Or Costco's case, the big things. Either way, this is my favorite makeup remover and I get a ton of it. Win-win!
What are you guys loving lately? Chris Pine? Chocolate chips? Love-hate relationship with Costco? I'd love to hear!
(Visited 998 times, 1 visits today)