Your girl loves to snack, you know that. Raw nuts are definitely no exception. In fact, they are often my go to!
Recently, one of my favorite snacks has been this: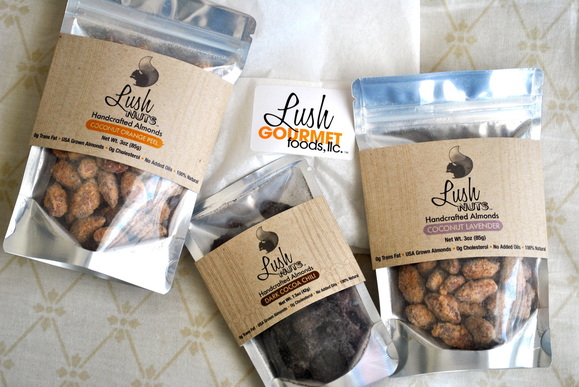 Handcrafted almonds from Lush Gourmet.
Lush Gourmet is a company based out of Kalamazoo, Michigan under the operation of owner, Bisera Urdarevik. The company handcrafts unique flavors of almonds and peanuts free from added oils, preservatives and artificial flavors. The products are 100% all natural and free from gluten and dairy.
In addition, the flavors are incredibly unique, including ones such as, drum roll, please…Coconut Lavender.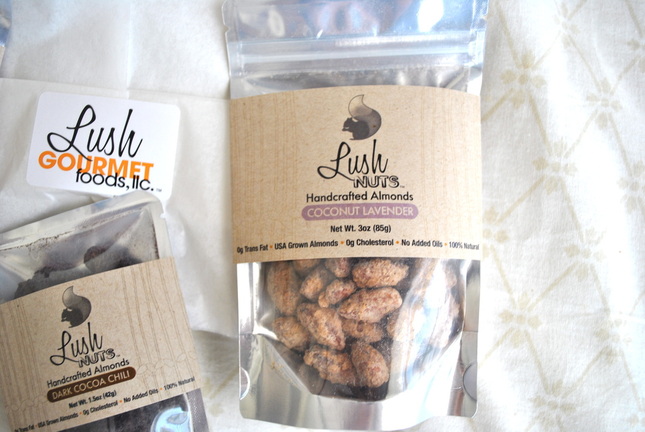 I KNOW. I know, just, if I were a flavored almond, I think I just may be coconut lavender. Just saying.
I don't typically go for the flavored nuts on the market these days – mainly due to the the high amounts of extra added salts, sugars and preservatives. Raw or lightly toasted nuts are my favorite! But with Lush Gourmet Nuts, the company places emphasis on using wholesome, high-quality ingredients. These ingredients are combined to form very distinct flavor combinations. I don't consider myself to have a sweet tooth or a salty tooth. Rather, I am big on flavor combinations – and Lush Nuts does a fantastic job with their combinations!
The nuts used by Lush Gourmet are also 100% USA grown. I love supporting companies with a good mission! The company's push to provide the best and most wholesome product for the consumer is another component I loved about them – it feels good to purchase products from companies that share the same ideals.
Current flavors:
Almonds:
Coconut Lavender (yes, please!)
Coconut Orange Peel
Dark Cocoa Chili
Peanuts:
Original
Salt and Pepper
Cinnamon Spice
Hot Curry
Coffee
Dark Cocoa Chili
My most sincere thanks to Bisera, who was kind enough to send some Lush Gourmet almonds over to me – which came in just in time for my last finals week, a few weeks back! I have been happily snacking on them since and I cannot wait to put in my next order. I have also been adding them to my breakfasts oats and lunchtime salads for a little extra something. These make great gifts as well – the company offers sampler gift packs, making gift-giving very easy!
The following were the flavors I have tried so far:
Coconut Lavender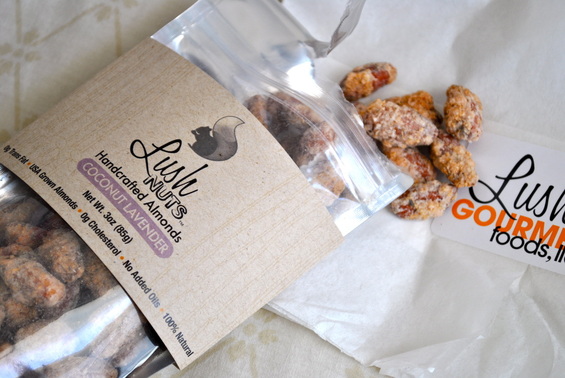 My favorite out of the flavors I tried. Not overly sweet, with the perfect hint of coconut and lavender. I dream of this combination! The perfect little coconut-y snack with a lavender kick!
Ingredients: California-grown almonds, cane sugar, non-GMO coconut water, unsulphured coconut flakes, lavender, sea salt
Coconut Orange Peel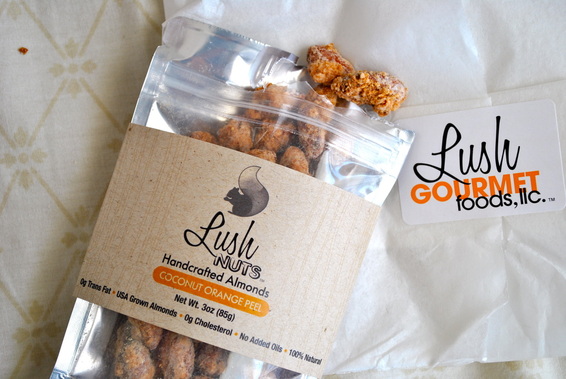 If you like a citrus punch, the coconut orange peel may be the flavor for you! Citrus surprisingly was a very refreshing pairing with the coconut flavor.
Ingredients: California-grown almonds, cane sugar, non-GMO coconut water, unsulphured coconut flakes, orange peel, sea salt
Dark Cocoa Chili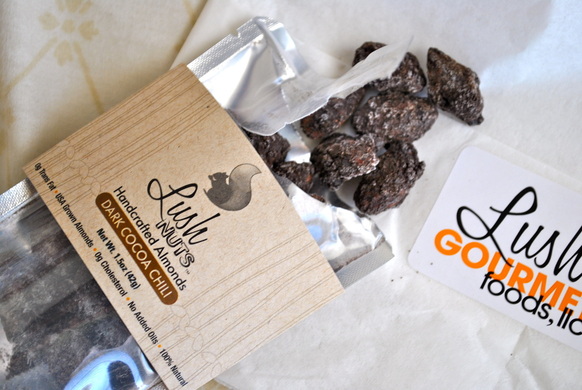 These offer a little bit of cocoa punch at first, but leaves a spicy aftertaste! Love them because I'm very much a sweet & savory kind of girl – best of both worlds, in my opinion!
Ingredients: California-grown almonds, cane sugar, dark cocoa powder, sea salt, chili powder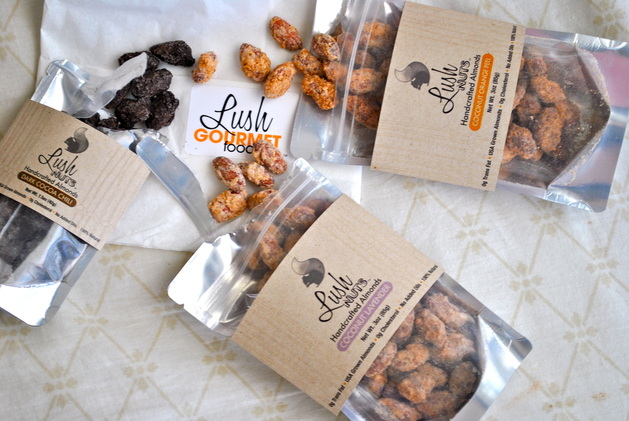 Have you heard of Lush Gourmet Nuts before? If you have, what's your favorite flavor?
(Visited 91 times, 1 visits today)