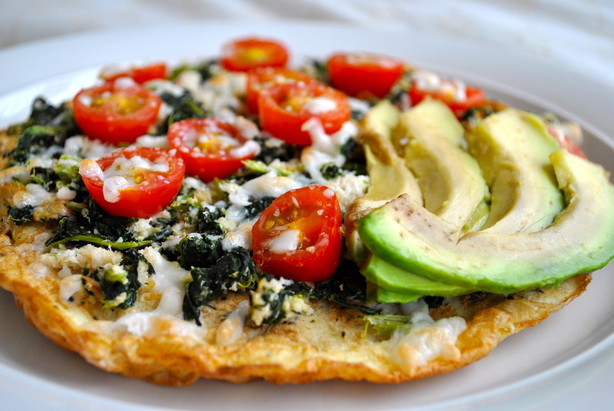 Since I'm finished with the semester and getting ready to move out of my apartment soon, I've have been reallyyyy good at improvising everything at an attempt to clean out the fridge. Like, super efficient type good.
This happened purely out my way to use up a can of crab meat from Trader Joe's.
Have you ever tried the Trader Joe's crab meat before? To be honest, it took me so long to try it because I have been skeptical. It's really not my favorite – only because I find it to be a bit off in texture and it is too salty. But in this case, it works pretty well! The key is to drain it well and use the right spices to kick things up a few notches.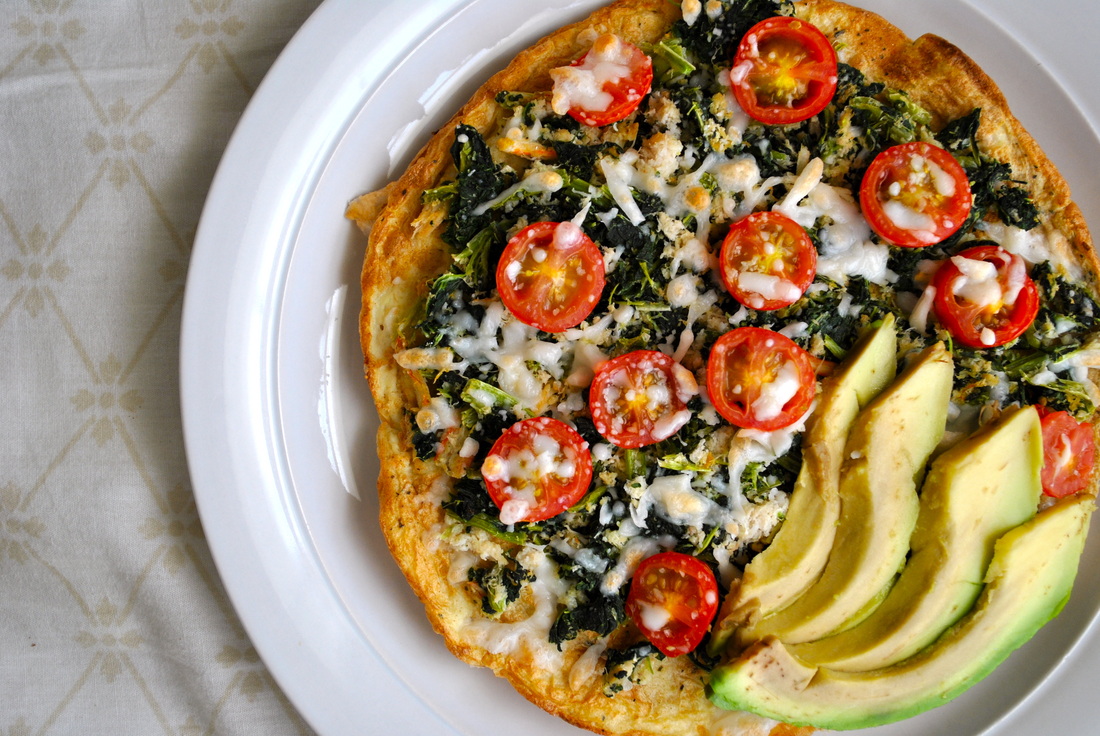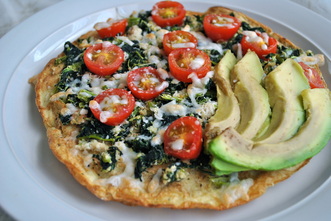 This looks like a pizza, right? Well, it's actually an egg white "wrap!" I used to psyllium husks and eggs whites to create a fluffy base (or "crust," if you will) and topped it with a mixture of crab, kale, and nutritional yeast as a filling.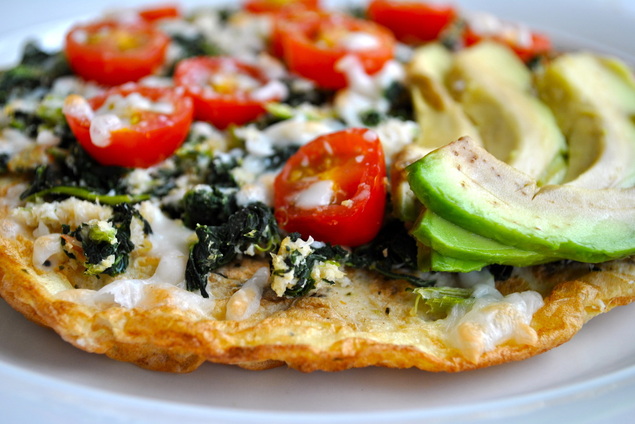 And grape tomatoes and avocado. Just because I love the combination -you won't regret it either. I also used Go Veggie! lactose free mozzarella – but feel free to sub in your favorite cheese.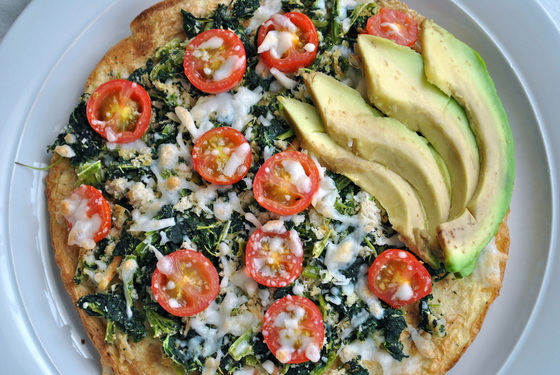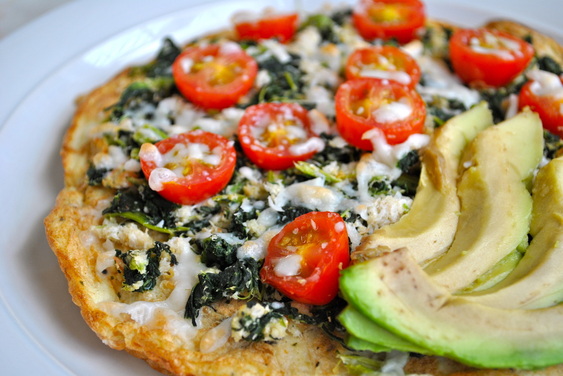 I cranked this bad boy into a recipe calculator just to see how much protein it packs. The result?
Nutrition Statistics:
(1 fully loaded wrap)

Calories: 358
Fat: 11 grams
Carbohydrates: 16 grams
Protein: 41 grams
A very filling, protein-packed meal!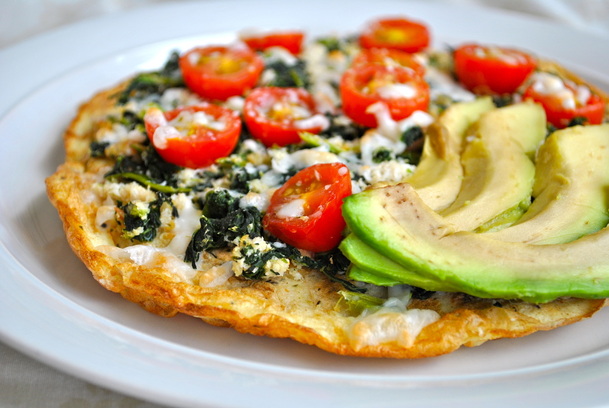 Crab and Kale Egg White "Wrap"

Base:
1 cup egg whites
1 tsp psyllium husk
1/2 tsp Trader Joe's 21 Season's salute
Filling:
1 cup kale, frozen (or raw)
2 oz crab meat
4-5 grape tomatoes
1/4 avocado, sliced
1/4 tsp garlic
1 tsp coconut aminos
1 tbsp nutritional yeast
GO Veggie! Lactose – free mozzarella
Coconut oil spray
Directions:
1. Pre-heat a pan Whisk together egg whites, spices, and psyllium husk and add into pan. Cook like a pancake and set aside.
2. In a separate pan on medium-high heat, spray with coconut oil and once heated, add in kale and crab along with the nutritional yeast, spices, and coconut aminos. Once kale is cooked down, remove from heat.
3. Take crab and kale mixture and place on top of egg white "wrap."
4. Pile tomatoes and cheese.
5. Place wrap into a broiler on high for 2 minutes – keep an close eye on it! This is really just to melt the cheese.
6. Add avocado slices if desired. You should.
7. Devour. A la pizza style or omelet/ wrap style!
Any good clean out the fridge recipes lately?
(Visited 261 times, 1 visits today)