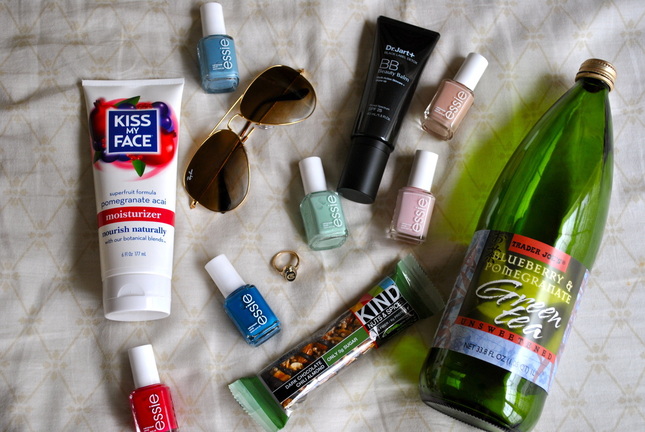 As you may recall from a recent post, I admitted that I am one of the most obsessive shopaholics I know – and a happy one at that!
So I want to share with you every now and then some of my favorite things or products I have been loving. After all, a happy life is a healthy life, and treating yourself to the little things in life is sometimes exactly what you need!
---
1. Graduation
Can you believe it? My college graduation is in 2 weeks! As always, I have with me my senior class ring and trusty Ray-Ban aviators as good luck charms. I feel so incredibly blessed to have met as many people as I did and experienced the life Clemson gave me. Time flies when you are having fun and I feel like I'm very familiar with that saying now!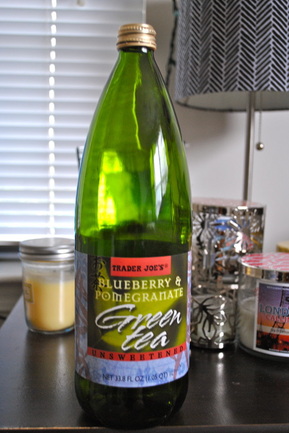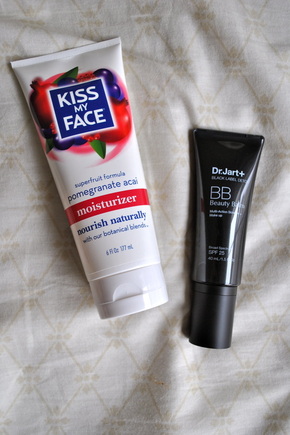 2. Trader Joe's Unsweetened Blueberry Pomegranate Tea 
This tea. I have a huge tea collection but I have been forgoing it for this bottled version. I love the flavor and plus, what's more satisfying than chugging straight from the bottle?
3. Kiss my Face Pomegranate Acai Moisturizer 
I picked this lotion up from Whole Foods on a whim the other day – but found myself reaching for it all week! Smells great but the scent is not too overpowering – and it moisturizes well without giving that greasy feeling. They also have a peach flavor, which also smells incredible!
4. Dr. Jart Black Label Detox BB Cream
On days I don't feel like wearing makeup, this is a LIFE SAVER. My skin is very sensitive, so I tend to stick to more natural face products. For those of you unfamiliar with BB creams, or beauty balms, this is basically a one step all in one product – combining a moisturizer, primer, concealer, and SPF all in one. This Dr. Jart BB cream has done wonders for my routine in the morning – and I love how it smooths out my skin! Perfect for every day use.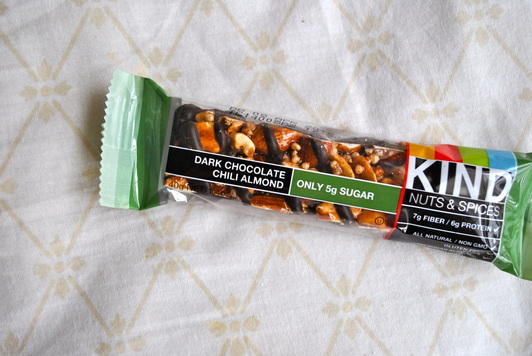 5. KIND Bar – Dark Chocolate Chili Almond 
Have you guys tried the Dark Chocolate Chili almond flavor yet? Sounds strange, but I LOVE the sweet and spicy combination. The Nuts and Spices collection are some of my favorite KIND flavors – at only 5 grams of sugar per bar.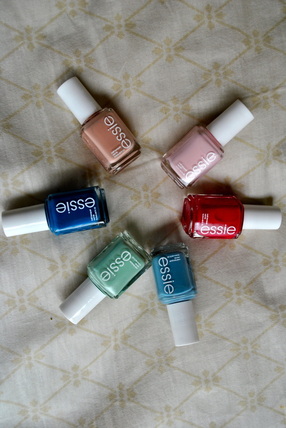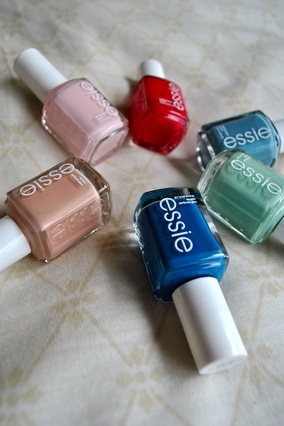 6. Essie's Spring 2014 Collection
Ask any one of my closest friends and they'll tell you that I have one of the biggest nail polish collections around. I'm a HUGE fan of Essie and have been eyeing the Spring 2014 collection for quite sometime now. So when I got a package from my beautiful friend Nancy the other week and found this inside, I freaked out! Needless to say, my nails have been happy and coated in Essie this week! Nance, if you are reading this, thank you from the bottom of my heart! You know how to make this girl smile!
What are your favorite products lately? Any treat yourself moments?
(Visited 15 times, 1 visits today)