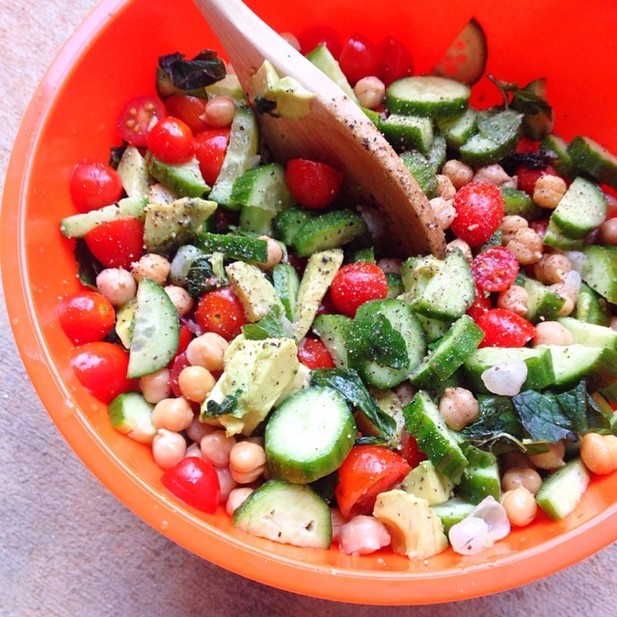 What do you do when you need to use up a bunch of super ripe produce in your fridge?
Make a batch salad.
There are many variations of this out there, but this is just what I threw together based purely off what I had in my kitchen. The beauty in "cooking" is that you can easily toss anything together and call it today. Which is my kind of cooking! Yes, I'm pretty lazy. But you knew that already.
Cucumber, Tomato and Chickpea Salad

1 can chickpeas, rinsed
1/2 pint grape tomatoes (cut in halves)
10-12 mini cucumbers, cut in quarters (or cut whichever your preference is)
1 ripe avocado (cut into cubes)
Fresh mint leaves
Black pepper
Lemon juiceCombine all ingredients together and toss with lemon juice and black pepper to taste. Store in fridge up to 4-5 days. Easy, no?
What's your favorite way to clean up the fridge?
(Visited 30 times, 1 visits today)